Although soda has come under fire in recent years for being extremely bad for people's health, it is still one of the most popular drinks in the world.
Soda or soft drinks trace their origins to the late 18th century, when scientists began replicating naturally carbonated mineral waters. Joseph Priestly is credited with discovering a method for infusing water with carbon dioxide to created carbonated water, the base of all sodas.
After Priestly's discovery, the first carbonated drinks were manufactured and several pharmacists, primarily in the United States, began adding flavorings to carbonated water. They developed their own recipes that were initially touted as medicines and tonics, but eventually became known as sodas.
All of these soda brands have survived and some of them are the largest brands in the world.
9. Barq's Root Beer
Year Created: 1898
Country of Origin: United States of America
Inventor: Edward Charles Edmond Barq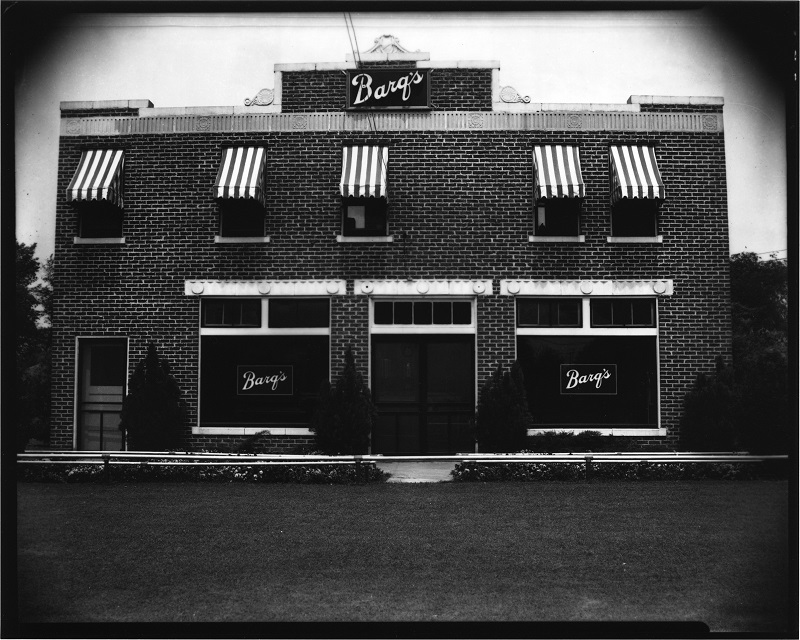 photo source: Wikimedia Commons
Barq's Root Beer was invented by Edward Charles Edmond Barq in 1898. Before moving to Biloxi, Mississippi in 1897, Edward Barq owned and operated the Barq Brothers Bottling Company in New Orleans with his brother Gaston. They bottled carbonated water and created their own sodas. In 1898, Edward opened the Biloxi Artesian Bottling Works and started selling root beer.
The drink was not initially called "root beer" to avoid legal conflict with Hires Root Beer.
Around the 1970s, Barq's moved back to New Orleans and a sugar-free version of the drink was launched. Over the next few decades, Barq's becomes a national brand and in 1995, the company is purchased by The Coca-Cola Company, which still owns the brand today.
---
8. Pepsi
Year Created: 1893
Country of Origin: United States of America
Inventor: Caleb Bradham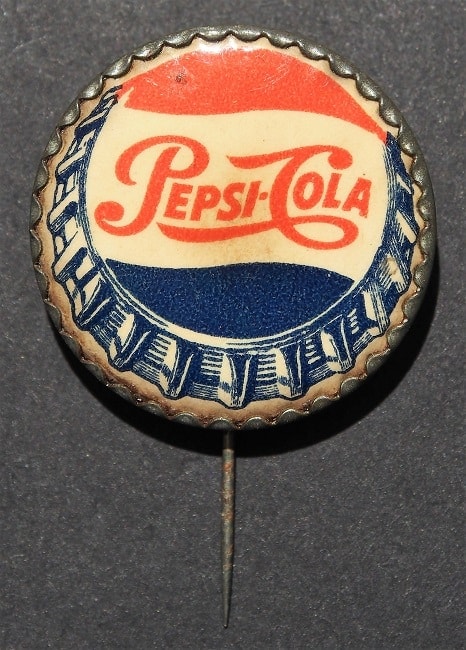 photo source: Wikimedia Commons
Pepsi, which is and probably will always be Coca-Cola's main rival, was first invented in 1893 by pharmacist Caleb Bradham. He introduced the soda as "Brad's drink", which was a mixture of sugar, water, caramel, lemon oil, kola nuts, nutmeg, and other additives.
Bradham changed the drink's name to Pepsi-Cola in 1898 after the dyspepsia and kola nut used in the recipe. As the drink grew in popularity, Bradham trademarked the name and moved manufacturing from his drugstore to a rented warehouse.
Although the company was initially very successful, Pepsi-Cola went bankrupt in 1923 because of the fluctuating sugar prices during World War I. Bradham lost the company and its assets were sold to various investors.
The company eventually went to Charles G. Guth who reformulated the soda and started selling 12 ounce bottles for 5 cents. Pepsi bounced back and even survived the Great Depression. Today, Pepsi is one of the most popular soda brands in the world.
---
7. Coca-Cola
Year Created: 1886
Country of Origin: United States of America
Inventor: John Pemberton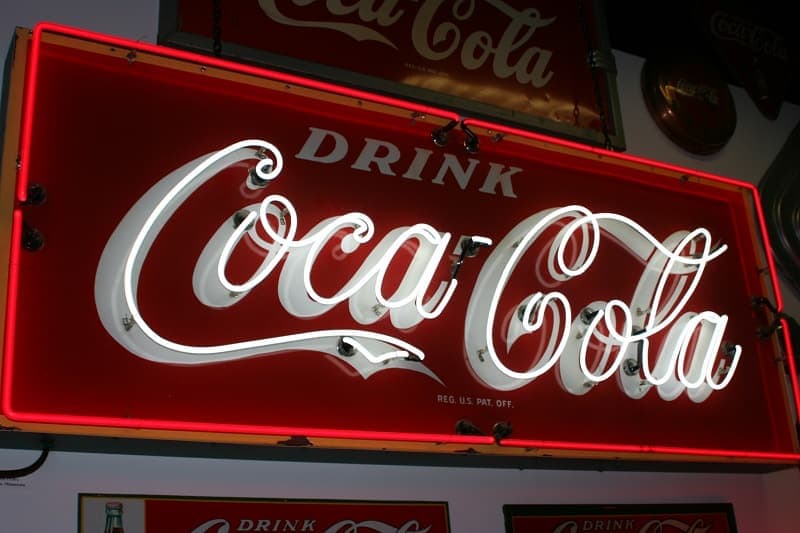 photo source: Wikimedia Commons
John Pemberton created the prototype version of Coca-Cola in 1885 as a substitute for morphine, which he became addicted to after his was wounded in the American Civil War. Pemberton came up with his own version of a coca wine, an alcoholic beverage containing wine and cocaine, at Pemberton's Eagle Drug and Chemical House.
According to some accounts, Pemberton may have been inspired by Vin Mariani, a French coca wine as well as a Spanish drink called "Kola Coca" that was shown at a contest in Philadelphia in 1885. Coca-Cola bought the rights for this Spanish drink in 1953.
Pemberton registered his French Wine Coca nerve tonic in 1885, but Atlanta and Fulton County passed prohibition legislation the following year. He developed a nonalcoholic version of the coca wine and named it Coca-Cola.
Pemberton died two years later in 1886, but sold portions of his business to various people, with a majority of it going to Asa G. Candler. Under Candler's leadership, The Coca-Cola Company was founded and started selling the drink outside of Atlanta. Since then, Coca-Cola has become the largest beverage company in the world.
---
6. Dr Pepper
Year Created: 1885
Country of Origin: United States of America
Inventor: Charles Alderton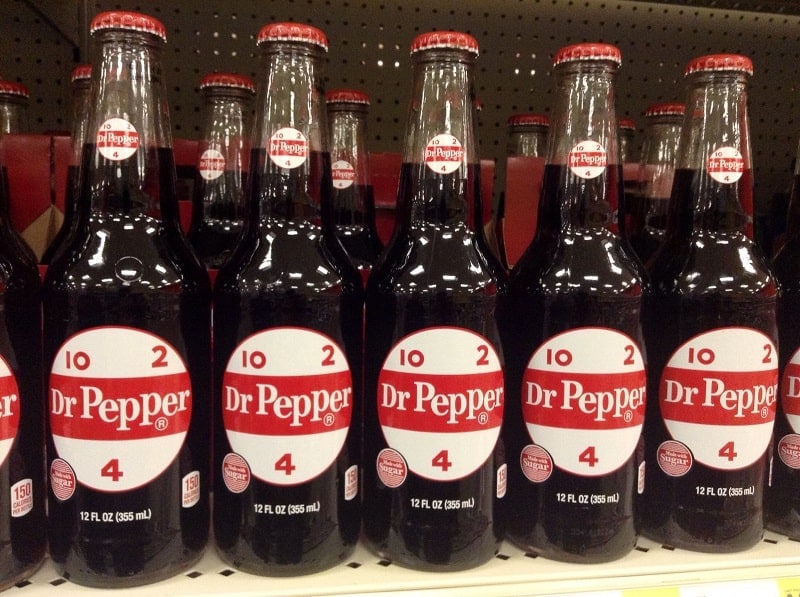 photo source: Flickr
Of all the major soft drink brands in America, Dr Pepper is the oldest. The drink was invented by pharmacist Charles Alderton in 1885 at Morrison's Old Corner Drug Store in Waco, Texas. The U.S. Patent Office recognizes December 1, 1885 as the first time Dr. Pepper was sold.
Alderton often created recipes for soft drinks and the one made with 23 flavors ended up being the most popular.
Customers initially called the drink a "Waco," and the owner of the drug store Wade Morrison is credited with naming the drink Dr Pepper after his friend Dr. Charles Pepper. Alderton gave the formula to Morrison, who eventually formed the Artesian Mfg. & Bottling Company (which later became the Dr Pepper Company) with Robert S. Lazenby.
Dr Pepper has grown into an international brand and its distributor, the Dr Pepper Snapple Group, owns several other popular soda brands.
---
5. Moxie
Year Created: 1885
Country of Origin: United States of America
Inventor: Augustin Thompson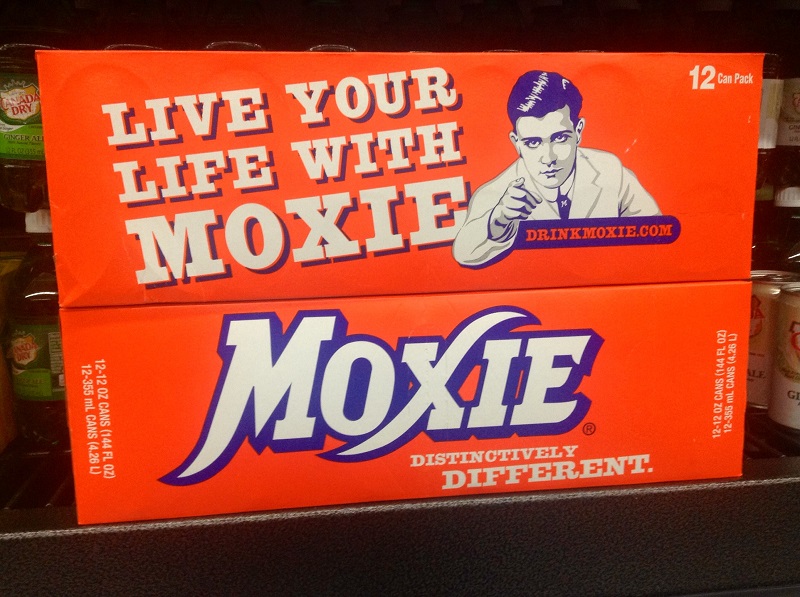 photo source: Flickr
Depending on where the information comes from, Moxie's founding date differs. However, according to the brand's official website, despite other accounts, there is no evidence that Moxie was ever commercially produced before 1885.
Additionally, Moxie's creator — Augustin Thompson — was never a pharmacist (like most early soda inventors), but was a homeopathic physician who wanted to make a cure-all that did not contain harmful ingredients like cocaine and alcohol.
Thompson eventually came up with "Moxie Nerve Food" in 1885 and its secret ingredient is now known to be gentian root. A few years later, Thompson added soda water to the drink and changed its name to "Beverage Moxie Nerve Food."
Over the next few decades Moxie became a widely popular around the country and at one point, was outselling Coca-Cola. However, around the 1940s, Moxie's sale began to decline and the company has never really recovered.
Today, Moxie is a relatively unknown brand outside of New England and Pennsylvania.
---
4. Fioravanti
Year Created: 1878
Country of Origin: Ecuador
Inventor: Juan F. Fioravanti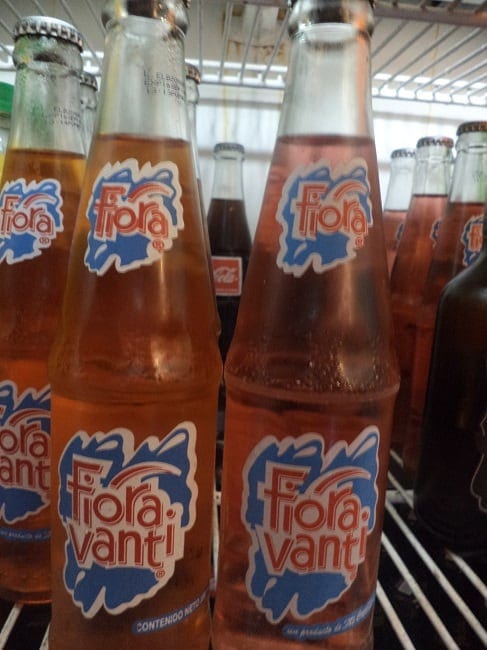 photo source: Wikimedia Commons
Although Fioravanti is not as widely known outside of South America and Spain, it is one of the longest surviving soda brands in the world. Fioravanti's original flavor is strawberry, but apple flavor was added to the permanent lineup.
According to lore, the drink was introduced in 1878 in Ecuador by Italian immigrant Juan F. Fioravanti. In 1901, the original factory was destroyed by a fire, but Fioravanti rebuilt and continued to manufacture the fruit-flavored soft drink.
The company changed ownership a few times before José Peré and later his son Luis Peré Cabanas modernized Fioravanti's bottling plants and distribution networks, eventually positioning the soda as a national favorite in Ecuador.
Today, Fioravanti is owned by Coca-Cola and manufactured in Ecuador as well as Spain.
---
3. Hires Root Beer
Year Created: c. 1876
Country of Origin: United States of America
Inventor: Charles E. Hires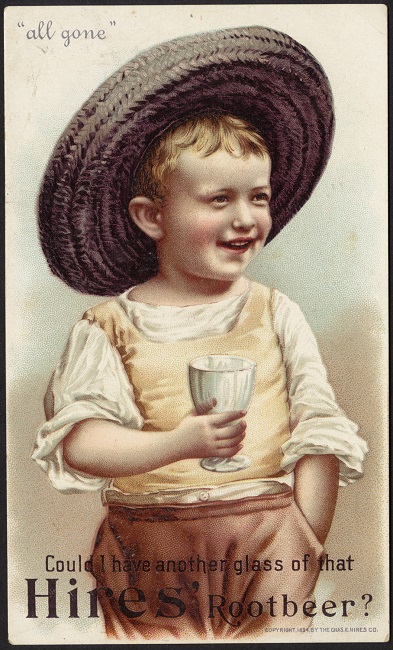 photo source: Wikimedia Commons
Hires Root Beer is known as America's original root beer. According to the brand's official history, Philadelphia pharmacist Charles Hires first tasted root beer in 1875 while he was on his honeymoon.
However, historical accounts vary and the actual time, place, and how Hires invented his root beer is unknown. What is known is that Hires began selling his version of a root beer in 1876.
Initially, the root beer was sold as a powder and in 1884, Hires began making a liquid extract and syrup for use in soda fountains. In 1890, the company started selling bottled root beer and claims that they sold over a million bottles by the end of the next year.
Although Hires was the first and oldest root beer on the market, it is not widely available today. The company is owned by Dr Pepper Snapple Group and other Dr Pepper root beer brands like A&W Root Beer are more popular.
---
2. Vernors Ginger Ale
Year Created: 1866
Country of Origin: United States of America
Inventor: James Vernor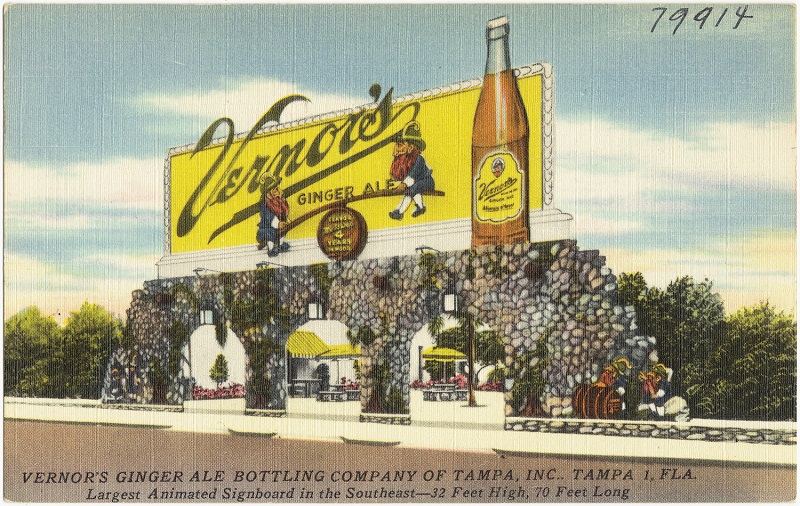 photo source: Flickr
Vernors is the oldest surviving ginger ale brand in the United States and one of the oldest sodas overall. The drink was accidentally invented by James Vernor, a Detroit pharmacist, in the 1860s.
Around the early 1860s, Vernor was working on a medicinal tonic of vanilla and spices, with the addition of ginger to calm the stomach.
When he was called to fight in the Civil War in 1862, he left the concoction in an oak barrel for the next four years. Vernor returned home in 1866 and was surprised to find that his tonic was not only good, but had developed a better flavor from being aged in the wooden barrel.
He initially sold the drink from his soda fountain, but started selling bottling franchises to people who agreed to stick to his recipe. Eventually a factory was built to mass produce the ginger ale.
Vernors is currently owned by the Dr Pepper Snapple Group.
---
1. Schweppes
Year Created: 1783
Country of Origin: Geneva, Switzerland
Inventor: Johann Jacob Schweppe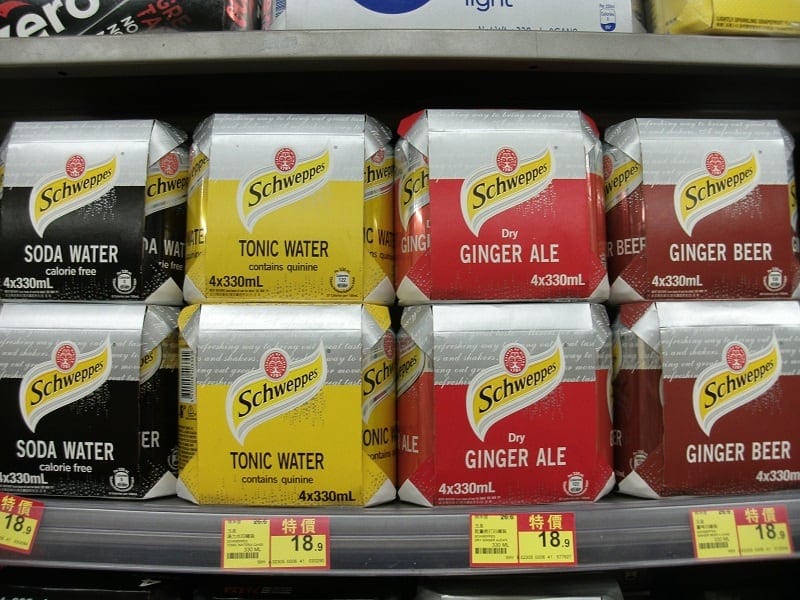 photo source: Wikimedia Commons
Although several brands claim that their soda is older, Schweppes is widely considered the oldest soda in the world. The company's founder, Johann Jacob Schweppe was the first person to manufacture and sell carbonated mineral water.
Schweppes founded his company in Geneva in 1783, but moved to London in 1792 to further develop his business. Schweppes was able to sell carbonated water at such a large scale because the original container was the first bottle of its kind to retain carbonation.
In 1836, Schweppes received a Warrant of Appointment from King William IV of England. This helped the brand become even more popular. In addition to carbonated mineral water, Schweppes sells ginger ale — which was first introduced in 1870 — and tonic water, which came out the following year and was the first carbonated tonic.
Schweppes has changed ownership a few times since it was first founded and today, the Dr Pepper Snapple Group owns the Schweppes trademark.
OTHER POSTS YOU MAY BE INTERESTED IN