Beer was not produced in Japan until the mid-19th century when Koumin Kawamoto, a doctor of Dutch medicine, experimented by following a recipe in a Dutch book. According to some sources, beer was first introduced to Japan by Dutch sailors in the 17th century, however Japan closed its borders for several decades and European beers were hard to come by. Finally, in the late 19th century, Japan began brewing is own beer and many of these early breweries are still around today.
6. Orion Breweries
Year Founded: 1957
Founding Location: Nago, Okinawa
Current Headquarters: Urasoe, Okinawa
Main Products: Orion Draft; and Chuhai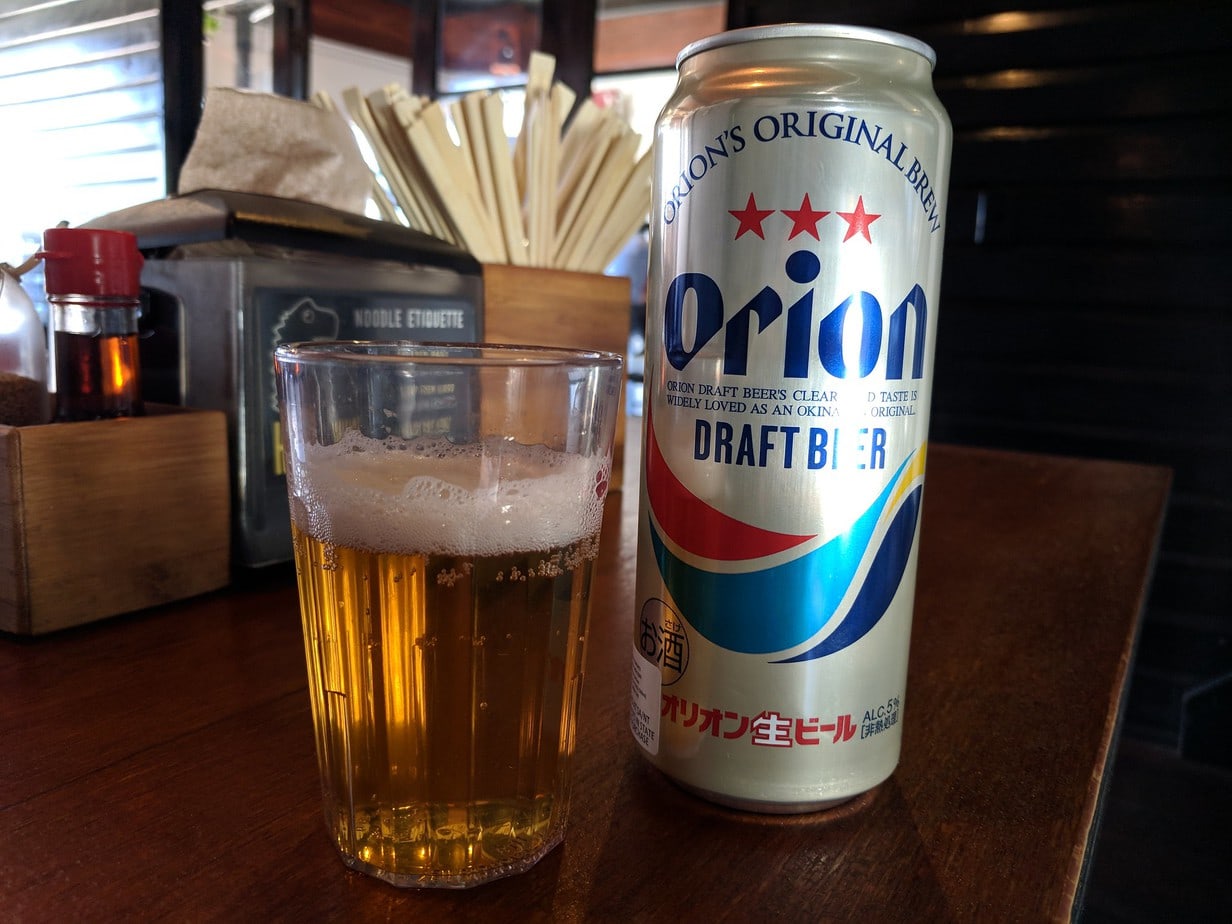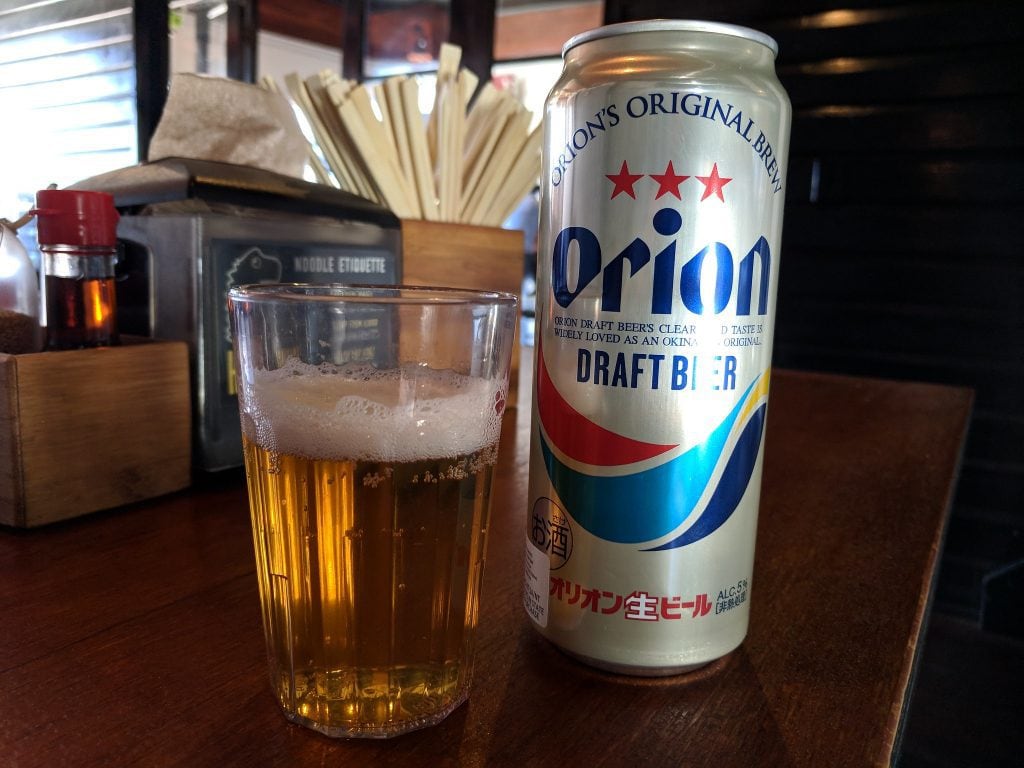 photo source: Flickr via James Cridland
Orion Breweries is a fairly young company compared to the rest of the breweries on this list. The company was established on May 18, 1957 by Sosei Gushiken, during the American occupation of Okinawa, which is small island off the southern coast of mainland Japan. Sosei Gushiken was looking for a way to develop a manufacturing industry to help Okinawa's economy recover following World War II.
Initially, Orion struggled to compete with Japan's other beers, but after changing from a German-style beer to an American-style beer, the brand came to dominate the beer market in Okinawa. For several decades, Orion was relatively unknown outside of Okinawa. However in 2002, Orion partnered with Asahi Breweries to produce Asahi beers in Okinawa, while Asahi sells Orion's beer outside of Okinawa.
Did You Know?
The name Orion was chosen after the company invited the public to name. Over 2,500 people entered the naming contest with 823 distinct names and Orion was chosen for because the Orion constellation is located in the southern sky and matches the southern island Okinawa.
---
5. Suntory
Year Founded: 1899
Founding Location: Osaka
Current Headquarters: Osaka
Main Products: Beer; Jim Beam bourbon; Midori Melon liquer; Maker's Mark; Blue Curacao; Pinnacle Vodka; Courvoisier; and many more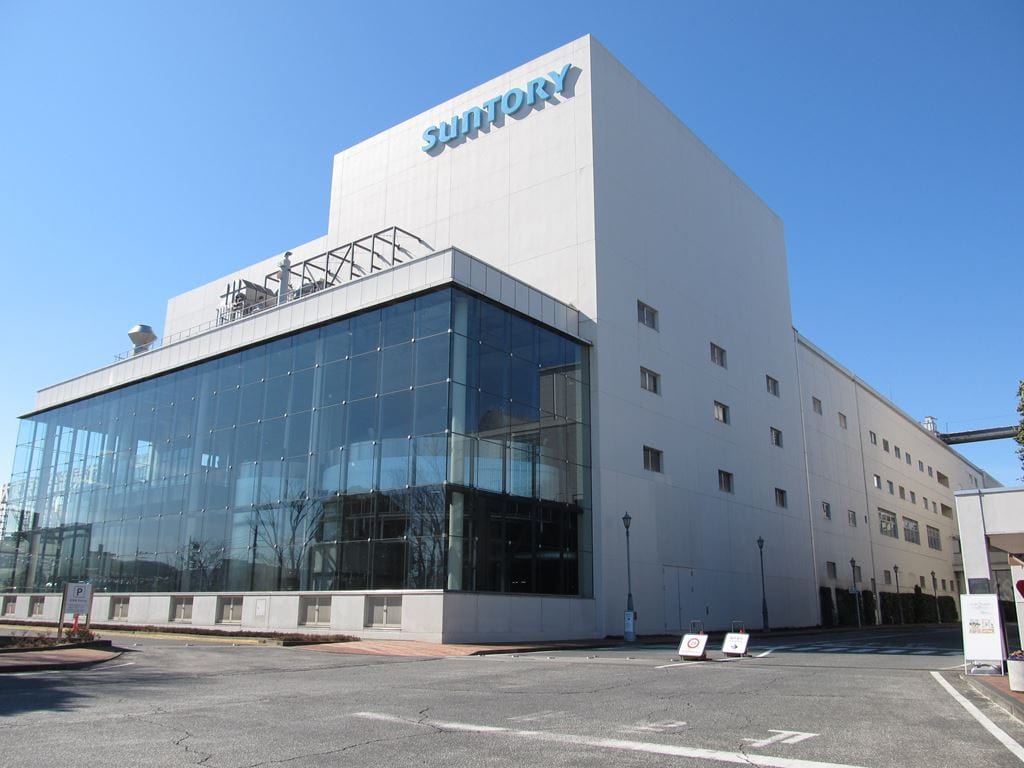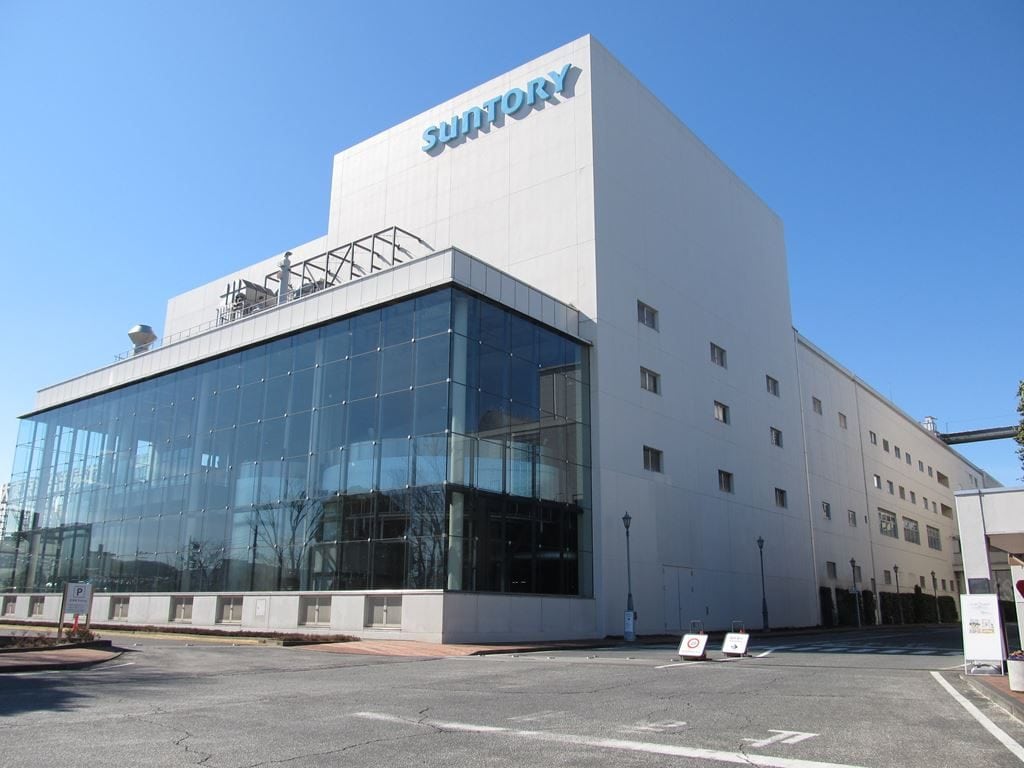 photo source: Wikimedia Commons via Fuchu
Suntory is the most diverse brewery on this list and sells several different kinds of alcoholic beverages, including many best-selling American brands. Like a few of the breweries on this list, Suntory did not start out making beer. Instead, Suntory was founded in 1899 as Torri Shoten by Shinjiro Shoten to sell imported wines. Torri Shoten paved the way for western liquors in Japan and the brewery eventually started making its own western-style wine.
In 1907, Suntory launched Akadama Port Wine, which became the company's cornerstone product. Throughout the 20th century, Suntory expanded its product range and began making an original Japanese whisky. Suntory finally began brewing beer in 1963 and that same year, the company changed its name from Kotobukiya Limited to Suntory Limited.
Did You Know?
Since 1921, Suntory has been giving back to Japanese society through many charitable initiatives and conservation efforts, including establishing a bird sanctuary at the distillery grounds, opening the Suntory Music Hall, and launching a natural water sanctuary project.
---
4. Asahi Breweries
Year Founded: 1889
Founding Location: Osaka
Current Headquarters: Sumida, Tokyo
Main Products: Asahi Draft; Asahi Gold; and Asahi Super Dry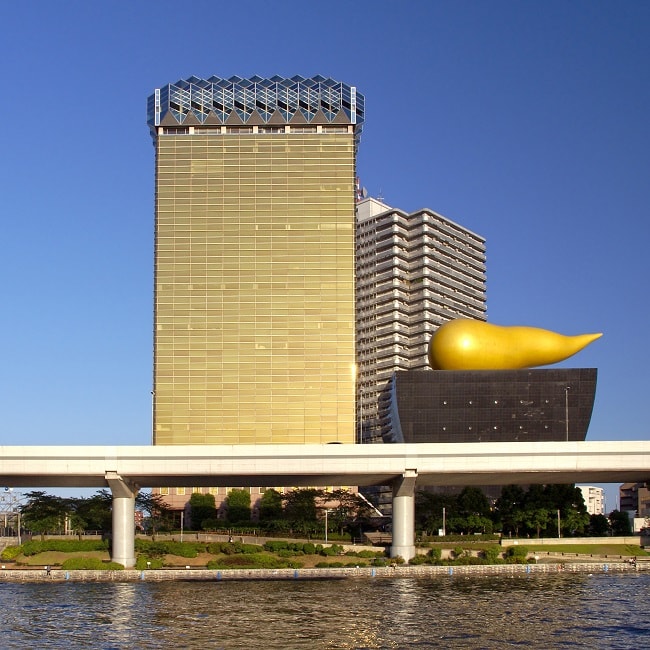 photo source: Wikimedia Commons via 663highland
Asahi Breweries began in 1889 when Komakichi Torri founded the Osaka Beer Brewing Company with the goal of producing an authentic Japanese beer. The other breweries at the time were mimicking European, particularly German, style beers. It took two years for the brewery to be completed and another year before Asahi Beer launched.
Osaka Beer Brewing Company named its beer "Asahi" after the rising sun, Japan's national symbol that "represents promise and growth as the morning sun rises." From the start, Asahi Beer was popular and the brewery was unable to keep up with demand. In the early 20th century, the Osaka Brewing Company was part of the Dai-Nippon Beer Company merger with Sapporo and Japan Beer Brewery. Dai-Nippon Beer was the major beer company in Japan until it was broken up at the end of World War II. Today, Asahi is the No. 1 beer brand in Japan.
Did You Know?
Asahi Gold was first launched in 1958 and was the first canned beer in Japan.
---
3. Sapporo Breweries
Year Founded: 1876
Founding Location: Sapporo, Hokkaido
Current Headquarters: Ebisu, Shibuya, Tokyo
Main Products: Sapporo Draft/Premium; Yebisu; and Sleeman Cream Ale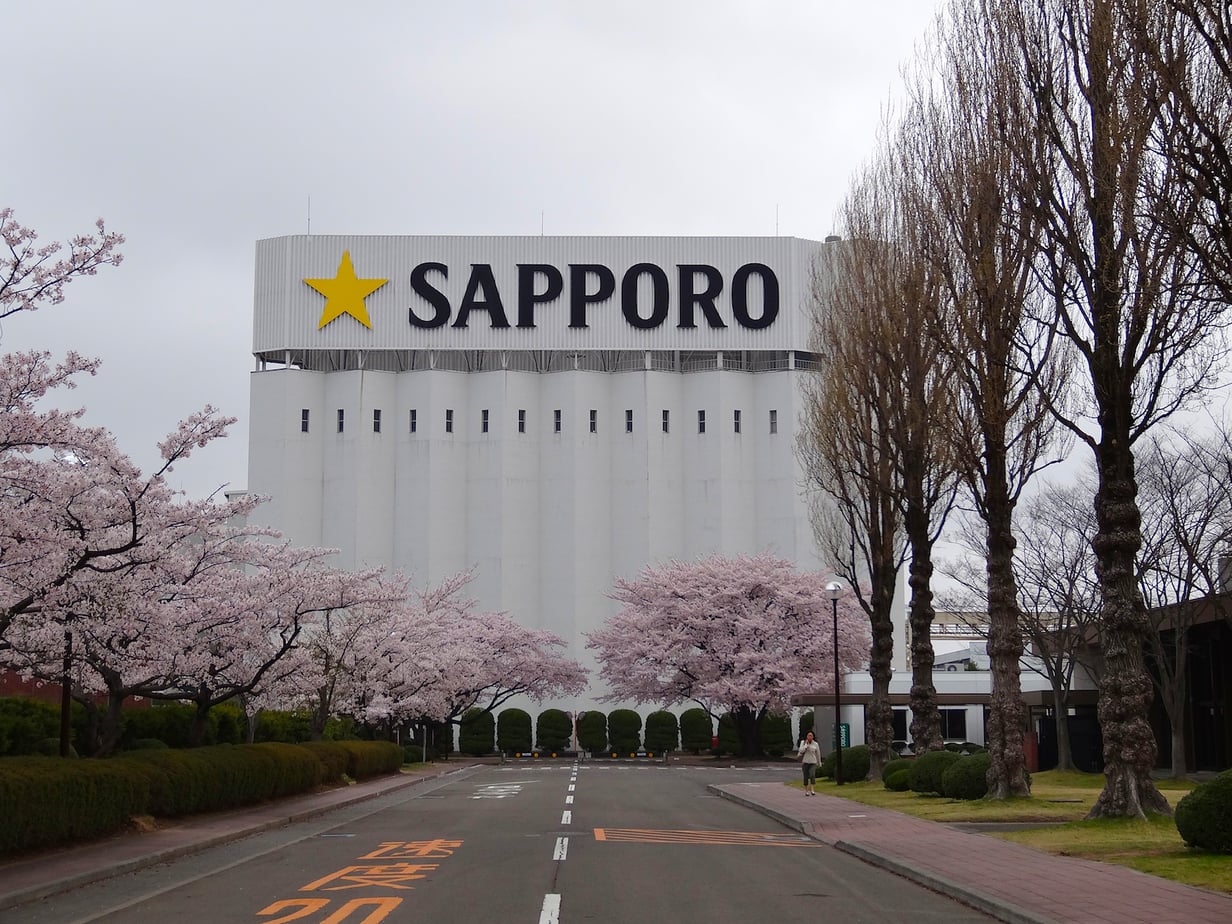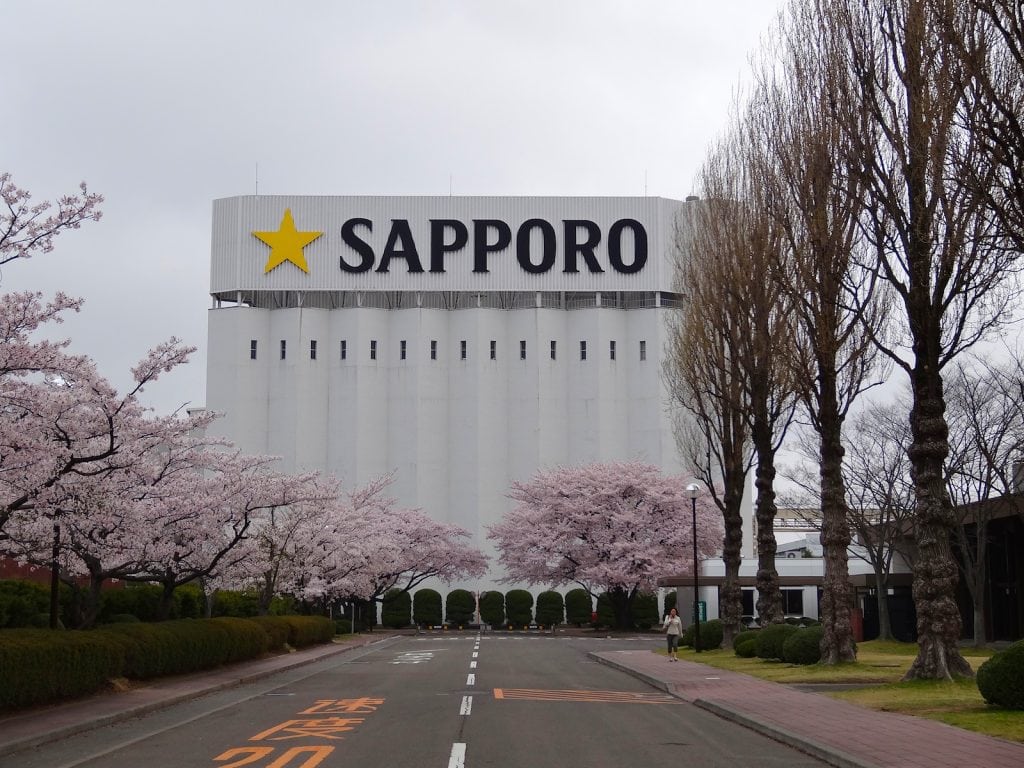 photo source: Wikimedia Commons via Asacyan
Sapporo Breweries was founded in 1876 as the Hokkaido Kaitakushi Beer Brewery. It was the first beer brewery managed by Japan's national government. In 1877, just a year after opening, the Kaitakushi Beer Brewery launched Sapporo Lager Beer. A decade later, the Hokkaido government the Sapporo brewery Okura Trading Company, which established the Sapporo Beer Company.
Around that same time, another brewery, the Japan Beer Brewery Company was established in Mita, Meguro, Tokyo, and began producing Yebisu Beer. In 1906, due to the competition between Japan's beer breweries, mergers were proposed and Sapporo joined with Japan Beer Brewery and Osaka (now Asahi) to form Dai-Nippon Beer Company. Dai-Nippon held almost a total monopoly on Japan's beer industry until the end of World War II. Eventually, Dai-Nippon split in 1949 and Nippon Breweries resuming production of Sapporo beer in 1956. The company was renamed to Sapporo Breweries in 1964.
Did You Know?
Although Sapporo Breweries held the Yebisu beer brand for several decades, it did not produce Yebisu for several decades following World War II. Yebisu was relaunched in 1971 and has been marketed since then as Sapporo's luxury beer.
---
2. Kirin Brewery Company
Year Founded: 1870
Founding Location: Yamate, Yokohama Prefecture
Current Headquarters: Nakano-ku, Tokyo
Main Products: Kiren Lager; Ichiban Shibori; and Kirin Tanrei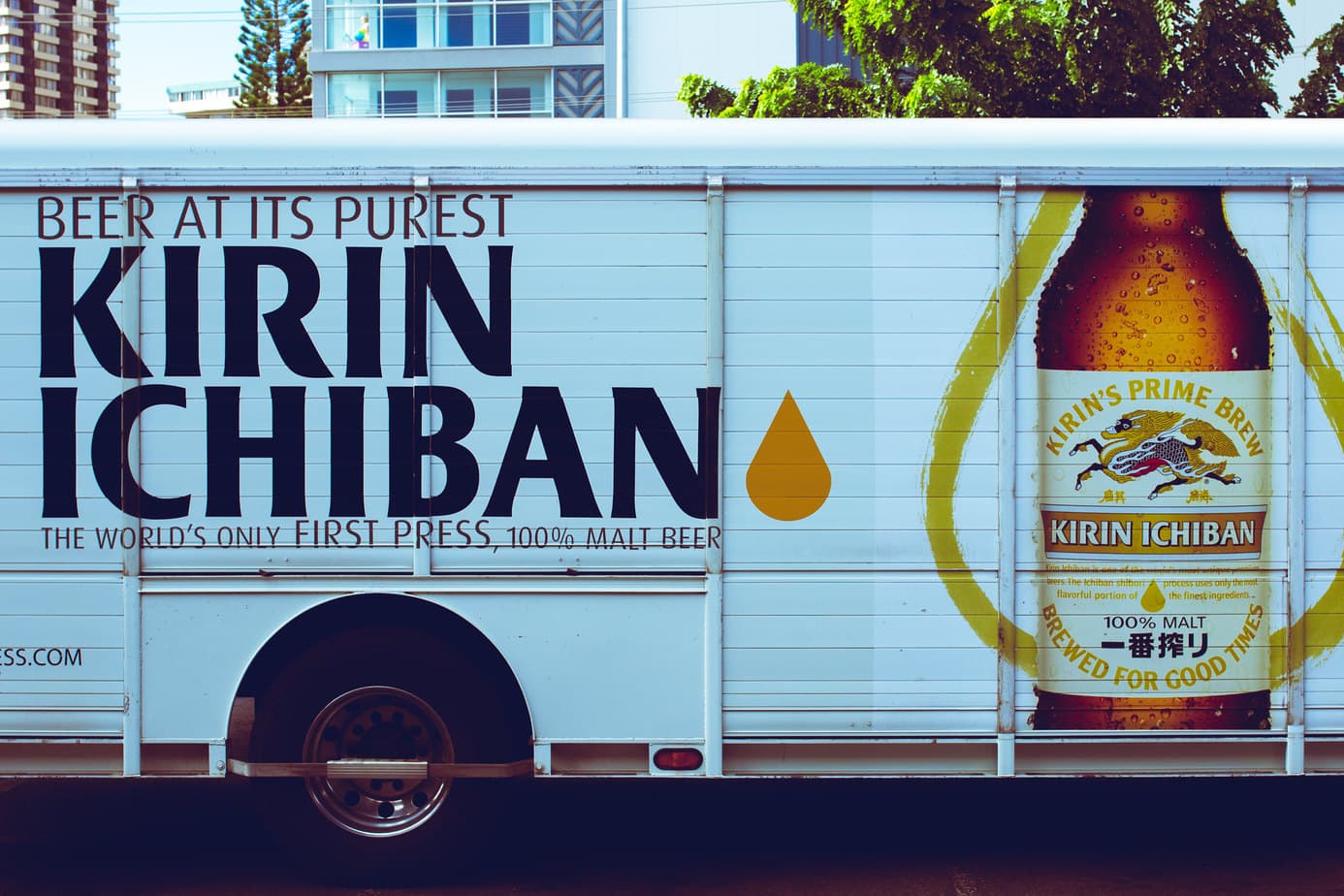 photo source: Flickr via Johnny Silvercloud
Kirin Brewery Company traces its history to the Spring Valley Brewery, which was founded in 1870 by Norwegian-American William Copeland. The Spring Valley Brewery was the first true beer brewery in Japan and in the 1880s, it was acquired by Japan Brewery Co., Ltd, the precursor to Kirin Brewery Company. The Japan Brewery built its new plant on the exact site of the former Spring Valley Brewery.
In 1888, Japan Brewery began producing German-style lager beer. The label of this new beer had a picture of a kirin, a legendary creature believed to be a harbinger of good luck – thus, Kirin Beer was born. The following year, the label was revamped and much of that original design is still used on Kirin Beer today. In 1907, the Kirin Brewery Company was established as a separate legal entity, but the company continued to use Japan Brewery's methods and equipment.
Did You Know?
In addition to its beer brewing business, Kirin Company makes many other products for various industries – something it did throughout the years to keep the company afloat during slow beer production periods – including soft drinks, food, health products, and agribio.
---
1. Kiuchi Brewery
Year Founded: 1823
Founding Location: Naka, Ibaraki Prefecture
Current Headquarters: Naka, Ibaraki Prefecture
Main Products: Nest Beer; Sake; and Kiuchi Shochu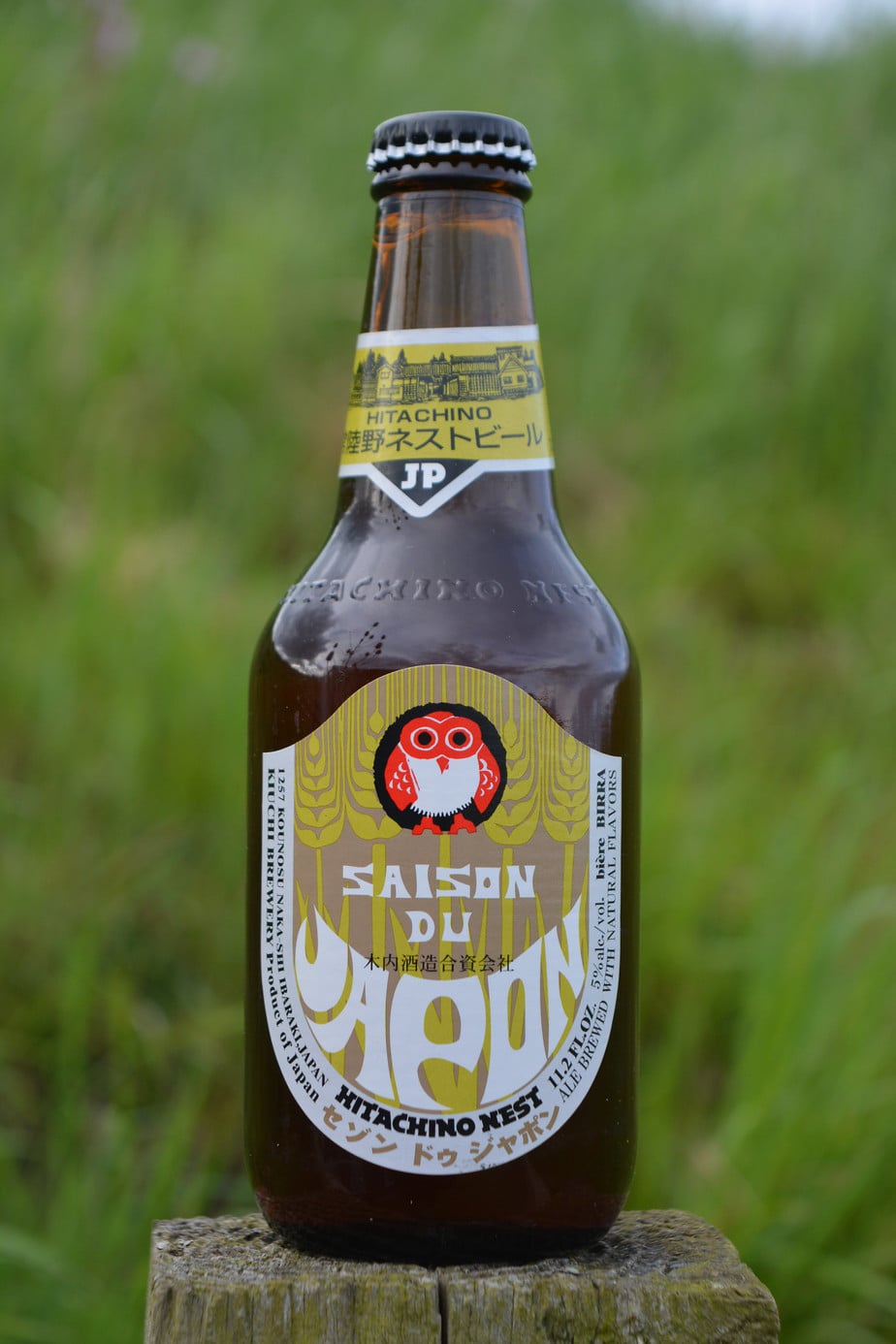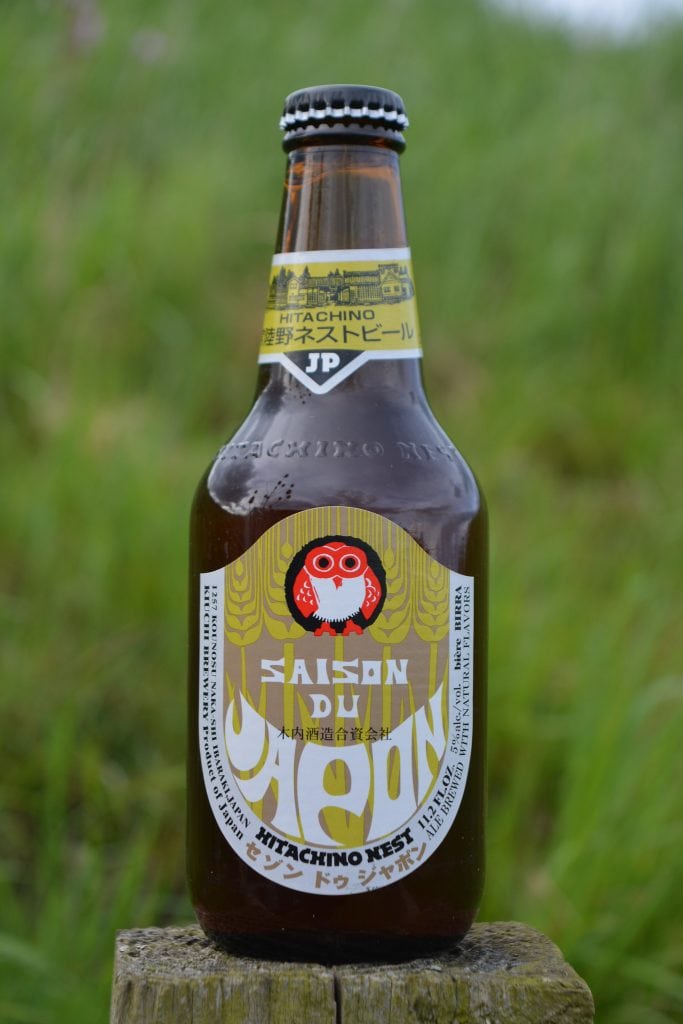 photo source: Flickr via rawdonfox
Although the Kiuchi Brewery did not start making beer until the 1990s when Japan relaxed its strict alcohol tax laws, the brewery dates back to 1823 – a few decades before beer was even introduced to Japan – making it the oldest beer brewery in Japan. Kiuchi Brewery started out as a sake brewery by Kiuchi Gihei, the Kounosu village headman.
Kiuchi Brewery knew nothing about making beer and invested hundreds of millions of yen to establish a new facility. The brewery also looked online for information on making homebrews. In 1996, Kiuchi Brewery made its first batch of beer and named the new brand Hitachino Nest Beer. Since then, Kiuchi Brewery has won several awards for its beer. The Kiuchi still runs the brewery today and they still produce sake and shochu in addition to its Hitachino Nest Beer brand.
Did You Know?
Kiuchi Brewery named its beer brand Hitachino in honor of the name of its home province in ancient Japan. The province has always been known for its fertile soil.
OTHER POSTS YOU MAY BE INTERESTED IN