Saturday Night Live is a late-night American sketch comedy and variety show created by Lorne Michaels. It debuted in October, 1975, and has remained an American television favorite ever since.
Hosting SNL is a unique and exciting experience for any person. While most guest hosts have been adults, others were considered children when they hosted the show, but still had the opportunity to enjoy the experience on NBC.
Incorporating stars across the entertainment industry ranging from actors to musicians, SNL attracts a wide audience that is composed of people of all ages. The guest hosts over the years have also been quite diverse in age, from teenagers to children who were still in grade school.
We're about to run down the list of the eight youngest Saturday Night Live guest hosts in history. Read on to learn more about these entertainers.
8. Mary Kate and Ashley Olsen, 17
Year of birth: June 13, 1986
Hosting year: 2003
Occupation: American Fashion Designers
Achievements/awards: Young Artist Awards, Council of Fashion Designers of America
Nationality: American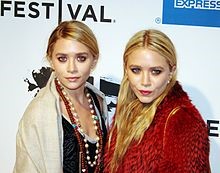 photo source: Wikipedia.org
Mary Kate and Ashley Olsen were born in Los Angeles, California in 1986, and began their acting career at only eight months old. In their early years, they were best-known for their role in the hit TV show, Full House.
In 2003, the famous twins hosted the Saturday Night Live Show to promote their latest movie, New York Minute. It was the last movie they worked on together. Others included It Takes Two (1995), Passport to Paris (1999), and When In Rome (2002).
Did You Know?
The Olsen twins played their first TV character, Michelle Turner (Full House) in turns, following the infant film regulation policies. They joined the list of the wealthiest women in the entertainment industry through their first company, Dualstar.
---
7. Taylor Lautner, 17
Year of birth: February 11, 1992
Hosting year: 2009
Occupation: Actor, Model
Achievements/awards: OSCAR, Best Shirtless MTV Movie Award
Nationality: American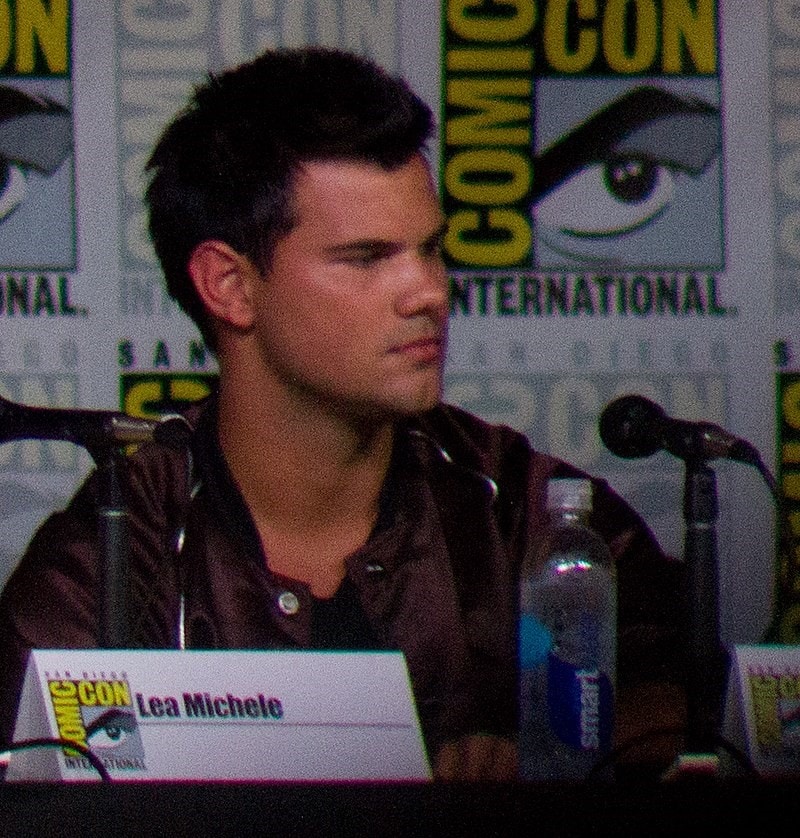 photo source: Wikimedia Commons
Born Taylor Daniel Lautner, the now-29-year-old graced the SNL stage when he was 17 years old as a guest host. Lautner was extremely popular at the time for his major role in the hit movie saga, Twilight, where he played the role of Jacob, the werewolf.
It was for his acting in Twilight and the movie Abduction that Taylor Lautner skyrocketed to fame. He received an MTV Award when he made a bare-chested appearance in Breaking Dawn – Part 2 of the Twilight movies.
Did You Know?
Lautner became an actor after a very successful career in martial arts. He started karate training at a young age, and earned his black belt as an 8-year-old. He later went on to win many junior world championships; in the year 2010, Lautner won 9 awards in various categories.
---
6. Lindsay Lohan, 17
Year of birth: July 2, 1986
Hosting year: 2004
Occupation: Actress, Singer, Entrepreneur, Producer
Achievements/awards: Young Artist Award for Best Leading Young Actress in a Feature Film
Nationality: American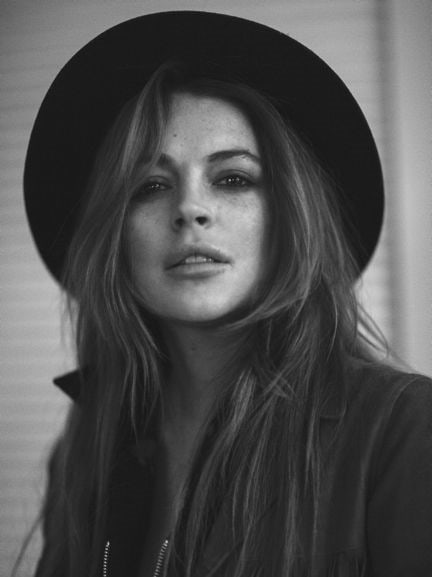 photo source: Lindsaylohanofficial.com
Lindsay Dee Lohan began her acting career at the age of ten after appearing in the soap opera, Another World. The first time she hosted the SNL show was in 2004. With her rising stardom in the entertainment industry, she hosted the show again in 2005, 2006 and 2012.
Famous films that Lohan has appeared in include The Parent Trap (1998), Mean Girls (2004), Freaky Friday (2003), and Liz and Dick (2012). She also dabbled in the music sphere, where she asserted her prowess by producing a gold-certified studio album dubbed A Little More Personal (Raw) in 2005.
Did You Know?
By the age of three, Lohan had already signed at a modeling agency (Ford Models). She did commercials for Jell-O and Duncan Hines before she was involved in any movies or TV shows.
---
5. Malcolm-Jamal Warner, 16
Year of birth: August 18, 1970
Hosting year: 1986
Occupation: Actor, Writer, Producer, Director
Achievements/awards: Best Traditional R&B Performance Grammy in 2015
Nationality: American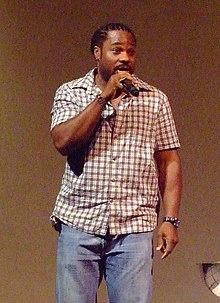 photo source: Wikipedia.org
Famous for his role in The Cosby Show as Theodore Huxtable, Warner has made his mark on both Television and Film Productions. He guest-hosted SNL as a 14-year-old. Born in New Jersey, he showed interest in show business early in life, and went on to attend acting school.
Malcolm-Jamal Warner has had recurring roles in series such as Major Crimes and Suits. He was also a series regular for the comedy, Malcolm & Eddie.
Did You Know?
Warner won three out of four nominations for the Young Artist Award for the Cosby Show in the years 1985, 1989 and 1990, respectively.
---
4. Jodie Foster, 14
Year of birth: November 19, 1962
Hosting year: 1976
Occupation: Actress, Producer, Director
Achievements/awards: Cecil B. DeMille Award
Nationality: American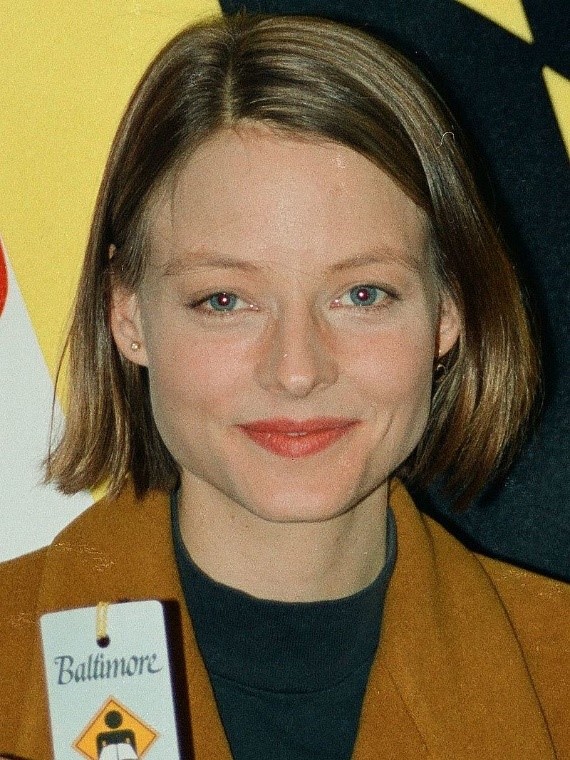 photo source: Wikimedia Commons
Born Alicia Christian Foster, the three-time Golden Globe Awards winner is the recipient of many accolades in the entertainment industry. She hosted the SNL show after appearing in the movie Taxi Driver as a young prostitute and runaway adolescent.
Despite her career setbacks that saw the cancellation of a film project and production company closure, she starred in many commercially-successful movies. These included The Brave One (2007) Flight Plan (2005) and Panic Room (2002).
Did You Know?
In 1992, Foster was named the most beautiful woman in the world by People Magazine. In her awards collection, she boasts 3 British Academy Awards, 2 Academy Awards, and her own Hollywood Walk of Fame star.
---
3. Fred Savage, 13
Year of birth: July 9, 1976
Hosting year: 1990
Occupation: Actor, Television Director, Producer
Achievements/awards: People's Choice Award for Young Favorite TV Performer
Nationality: American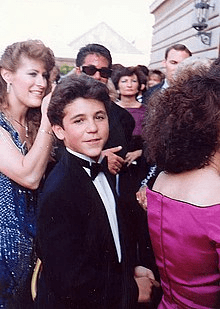 photo source: Wikipedia.org
Fred Aaron Savage is best known for his role as Kevin Arnold in the Wonder Years series that ran from 1988 to 1993. His first show was in the Morningstar/Eveningstar. By the time he came to host the SNL show in 1990, he was a childhood star with four nominations: two Golden Globe nominations and two Emmy nominations.
Fred Savage has received many more nominations in his lifetime, and has been a consecutive winner of the OFTA Television Award in 2013 and 2014. Both awards have been for the television hit, Modern Family.
Did You Know?
Savage returned to high school to complete his education after he concluded filming for the Wonder Years series.
---
2. Macaulay Culkin, 11
Year of birth: August 26, 1980
Hosting year: 1991
Occupation: Actor, Musician, Podcaster
Achievements/awards: MTV Movie Award for the Best Kiss, 1992
Nationality: American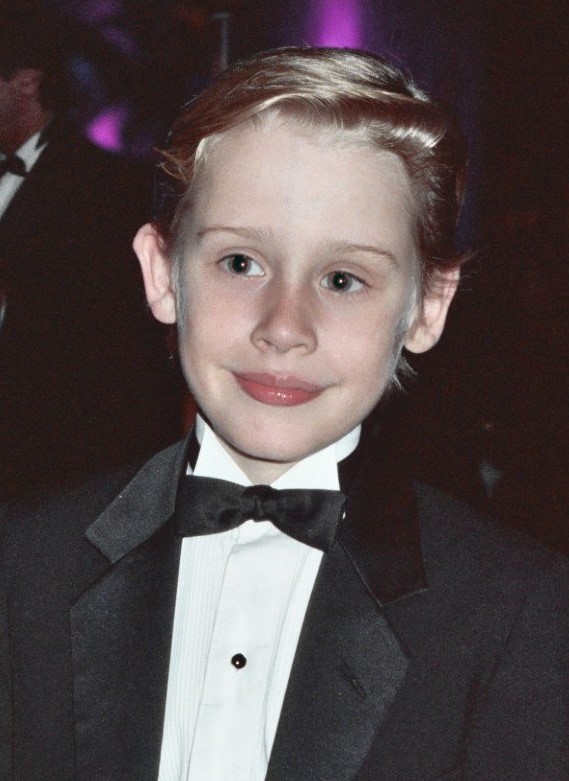 photo source: Wikimedia Commons
Macaulay Carson Culkin became a successful child actor through his starring role in movies like Home Alone. It was because of his success that he found himself as one of the youngest SNL hosts. Currently, he is the CEO and publisher of Bunny Ears.
In 1991, he received the award for "Funniest Actor in a Motion Picture." He has starred in several movies, including Getting Even with Dad (1994), Richie Rich (1994), and the tenth season of the American Horror Story series (2021).
Did You Know?
Culkin took second position on the VH1's list of the "100 Greatest Kid-Stars." He also co-founded The Pizza Underground – a New York comedy rock band – and published an autobiography in 2016 called Junior.
---
1. Drew Barrymore, 7
Year of birth: February 22, 1975
Hosting year: 1982
Occupation: Actress, Talk Show Host, Film Producer and Director
Achievements/awards: Best Actress for the Ever After Movie
Nationality: American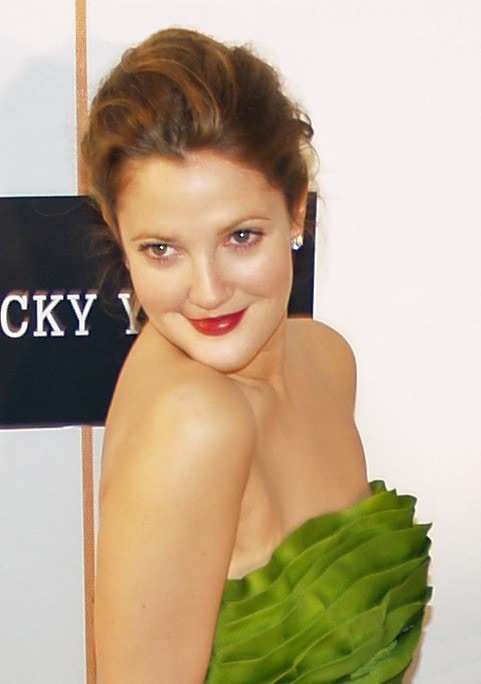 photo source: Wikimedia Commons
Drew Blythe Barrymore is the youngest SNL host in history at only 7 years of age. Recognized in the Globe for her acting career, the now-beauty entrepreneur is a recipient of numerous awards. She first appeared on Saturday Night Live to promote the Extra-Terrestrial film.
The Drew Barrymore Show talk host received a Golden Globe, and she also received an SAG Award for her role in the film Grey Gardens. Additionally, Barrymore acted in successful movies such as Batman Forever, Poison Ivy, Charlie's Angels and Ever After.
Did You Know?
Barrymore received the "Hollywood Walk of Fame" star in 2004. She has received 34 awards and has been nominated 87 times.