Growing a successful career life is not easy. Little wonder there are only a handful of young professionals. The showbiz space in particular is renowned for stiff competition; hence, "making it" in such a cutthroat industry is quite a remarkable achievement.
In spite of stacked odds, some people have broken the glass ceiling and made a name for themselves at a pretty young age. This list focuses on the most youthful faces to ever appear on the popular "Saturday Night Live" (SNL) show.
SNL is one of the oldest live TV comedy shows in the U.S. It was created by Lorne Michaels, and first hit the screens on October 11, 1975. Further, the cut-off age for auditions is 16.
8. Laraine Newman
Age: 23 years 7 months
Born: 2nd March, 1952
Years Active: 1975-1980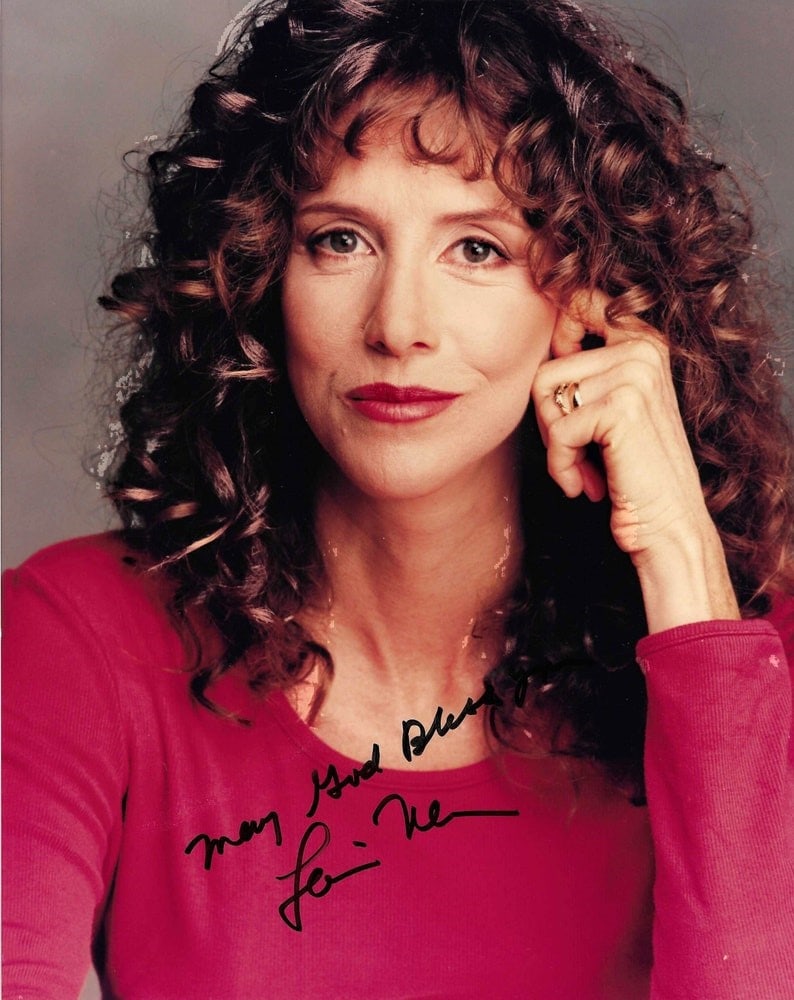 photo source: etsy.com
During her stint at NSL, Laraine Newman didn't repeat characters. For that reason, she didn't make notable characters like other cast members. Aside from being the youngest cast member at the time, Laraine Newman was also lucky to feature on the TV series from its inception.
Driven by her love for acting, the Emmy award-winning writer joined theater classes at 15. She also auditioned for four England acting schools but was rejected. However, she never gave up.
She was 19 years old when she co-founded the comedy group, The Groundlings, and was hired for a brief stint at secretarial school. Impressed by her work at the comedy group, Lorne Michaels hired her for a Lily Tomlin special. A year later, 23-year-old Laraine featured in the first NSL broadcast.
Did You Know?
Laraine Newman is of Jewish descent, disliked living in New York, and in her account was pretty unhappy during her days on TV. She developed bulimia and was drug-dependent. Nevertheless, she recovered.
---
7. Jay Pharoah
Age: 23 years
Born: October 14, 1987
Years Active: 2010-2016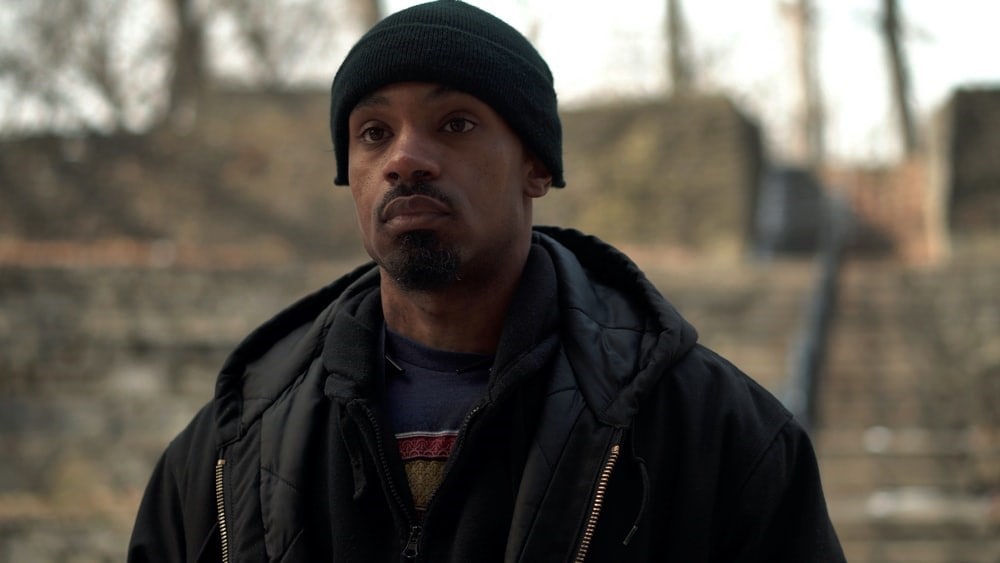 photo source: Unsplash.com
Jay Pharoah, born Jared Antonio Farrow in Virginia, is best known for his many hilarious celebrity impersonations. Among the most popular pieces was a video impersonation of Barack Obama.
Jay is also an actor and a producer. His TV breakthrough can be accredited to his uncanny impersonation skills, which he began perfecting at the age of six. Jay's father took notice of his son's talent. To help him grow, he registered him for a talent competition where Jay got fifth place.
By his 15th birthday, Jay was already performing stand-up comedy in theaters and comedy clubs within Virginia. He performed on NBC's "Saturday Night Live" in 2010. Thanks to his impressions of Will Smith and Eddie Murphy, he rose to fame quickly. He was only 23 years old at the time..
n the first NSL broadcast.
Did You Know?
Jay Pharaoh was raised by strict Christian parents who wouldn't let him listen to rap – a genre he fell in love with during his teenage years. Jay loved Ludacris so much that he sneaked a burned version of his album into his room.
---
6. Sarah Kate Silverman
Age: 22 years 9 months
Born: December 1, 1970
Years Active: 1993-1994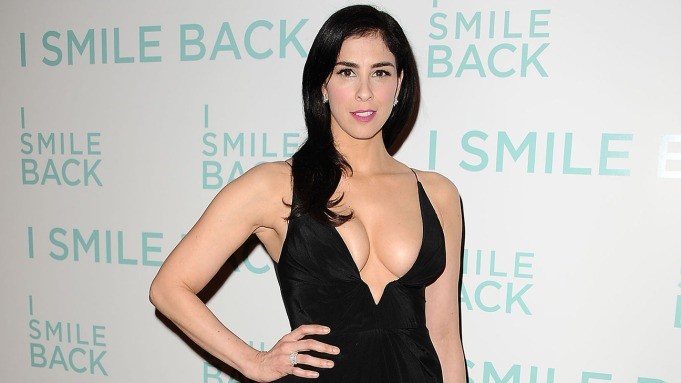 photo source: hollywoodreporter.com
Sarah Kate Silverman hails from a theater-loving family: her mother was a photographer and founder of the New Thalian Players, while her elder sister, Laura Silverman, is an actress.
Popularly known as Sarah Silverman, the award-winning writer and actress has enjoyed success even beyond SNL. Her first theater experience was at a Boston stand-up comedy event. She was only 17 years old, and believed her performance was awful.
Driven by her love for acting, Silverman skimped on graduating from the Derryfied School in Manchester. Instead, she decided to appear in a stand-up comedy in 1989 in Greenwich Village. Soon after, she featured in the 1993-1994 SNL season. However, her role as a writer and player lasted just one season, as she was fired after 18 weeks on the job.
Did You Know?
Sarah Silverman has no plans of giving birth, for fear that her kids might inherit clinical depression from her. She also struggled with bed-wetting through childhood and as a teenager.
---
5. Julia Louis-Dreyfus
Age: 21 years 8 months
Born: January 13, 1961
Years Active: 1982–1985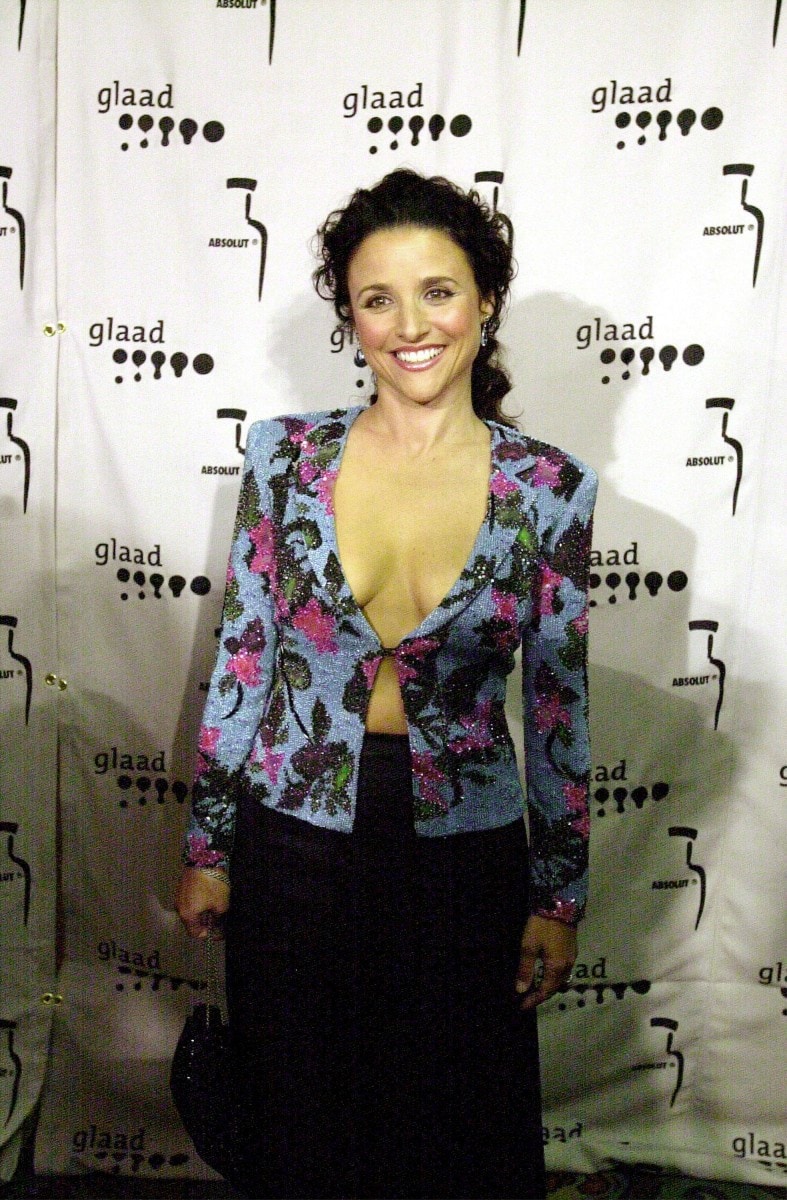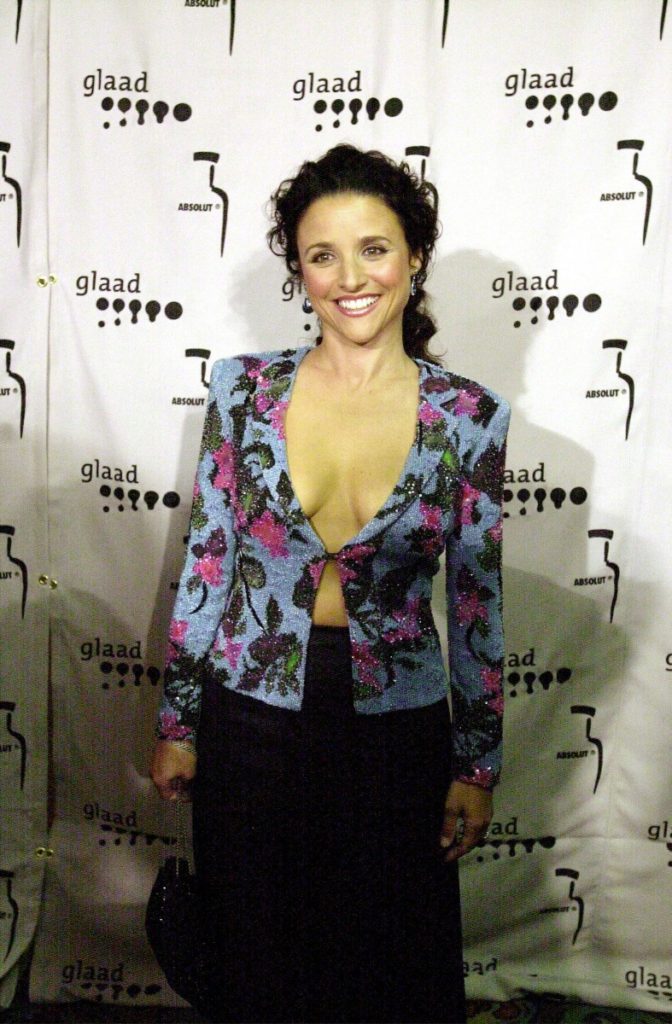 photo source: fashionista.com
Julia Lois-Dreyfus was born lucky. Unlike most people, her entry into showbiz was easy. Part of her training in comedy included stints with the Second City Practical Theatre Company, one of the reputable theatrical groups in Chicago.
Lois-Dreyfus performed at the Practical Theater Company's Golden 50th Anniversary Jubilee. The performance attracted the attention of SNL management to the point that they featured her in the 1982 episode. She was 21, and the youngest female cast member at that time.
Lois-Dreyfus remained on the cast list until 1985, and went on to win many awards.
Did You Know?
Loius-Dreyfus was one year old when her parents divorced. Since her stepfather, L. Thompson Bowles's, work at Project Hope involved a lot of travel, the actress has also traveled to many states and countries.
---
4. Pete Davidson
Age: 20 years 10 months
Born: November 16, 1993
Years Active: Ongoing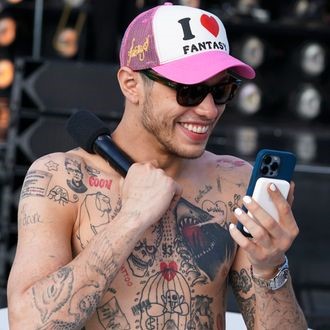 photo source: vulture.com
Pete Davidson's fame inside and outside of "Saturday Night Live" continues to make headlines. From his flourishing businesses to his high-profile relationship life, Pete is doubtlessly a household name.
The stand-up comedian was born and raised on Staten Island, New York. His mother, Amy Waters, was once a school nurse, and is Pete's greatest fan. His father, Scott Mathew Davidson, was among the firefighters who died during the 9/11 World Trade Center attack.
Pete Davidson first performed on SNL in 2014. He was not only the first cast member born in the 90s, but also the youngest ever stand-up comedian on the show. However, the actor was already familiar with TV life even before his stint on SNL. In 2013, Pete had already been featured on several MTV comedy series.
Did You Know?
Pete Davidsons' aspiration of becoming a comedian were no secret. This prompted his friends to dare him to perform at one of the bowling alleys held in his hometown. The then 16-year-old stood up to the challenge, and never looked back.
---
3. Robert Downey, Jr.
Age: 20 years 5 months
Born: April 4, 1965
Years Active: 1985-1986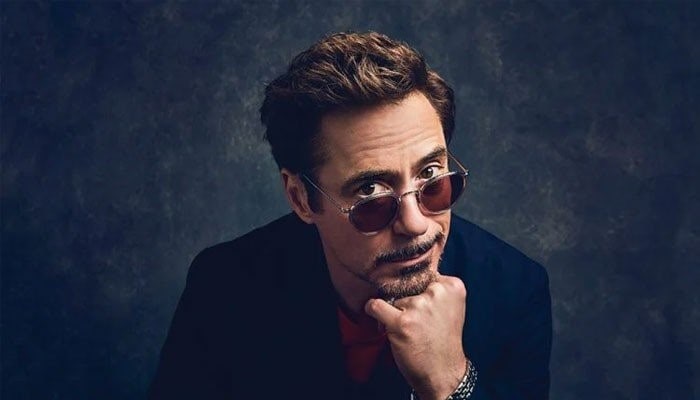 photo source: thenews.com
Robert Downey Jr. takes after his parents' passion for the film industry. His mother, Elsie Ann, was an actress, and often appeared in her husband, Robert Downey Sr.'s, films. As a result, little Downey was exposed to the screens at a young age. His father had him take junior roles in some of his movies, including The Pound when he was five years old and Western Greasers Palace at age 7.
Downey Jr. was 18 when he started taking up theater roles. These early roles set him on the path to success, and led to his appearance on SNL in 1985. He was 20 years old, and the youngest of the relatively young cast. However, his stint was marred with many negative reviews.
The following year, most of the newly-hired cast members – including Downey – were replaced.
Did You Know?
Downey Jr. became drug-dependent at five years. His first drug was marijuana, which was introduced to him by his father, a drug addict. After many attempts, Downey Jr. was declared drug-free in 2003.
---
2. Eddie Murphy
Age: 19 years 8 months
Born: April 3, 1961
Years Active: 1980-1984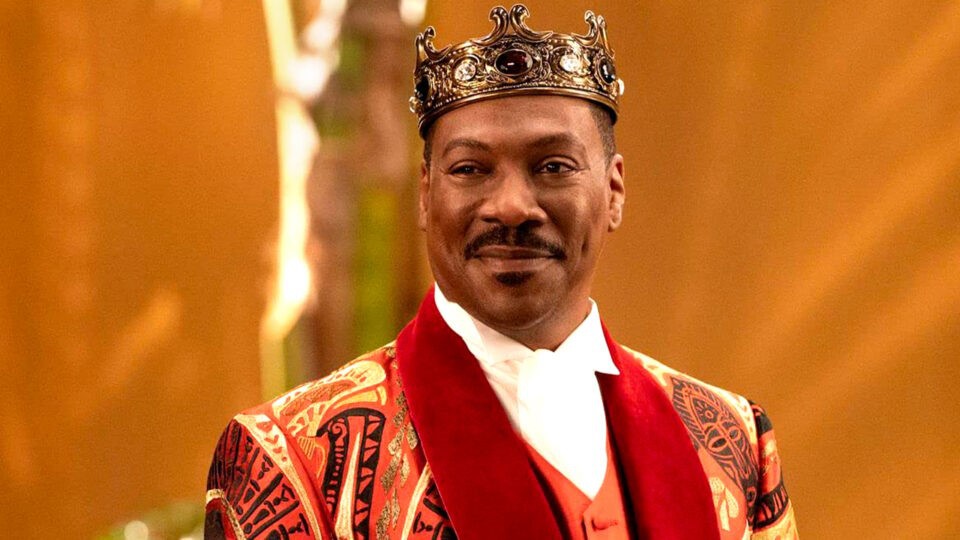 photo source: blackenterprise.com
The name Eddie Murphy is one that's here to stay! Although he first skyrocketed to fame in the early 80s through his regular and pretty hilarious SNL sessions, he has remained in the limelight ever since. In fact, Murphy's recent comeback on SNL was received with loads of excitement.
Murphy attributes his interest in comedy to Richard Pryor's comedy albums, which he used to listen to from the age of 15, his favorite being That Nigger's Crazy. It's an impersonation of Al Green at a talent show in the Roosevelt Youth Center that marked the beginning of his career.
The performance landed Murphy several invites to perform at different nearby clubs. He was still 15. Four years later, Murphy was featured on SN, and helped significantly to revive the show.
Did You Know?
After the death of his father, Charles Edward Murphy, his mother became sick. Eddie Murphy and his sister lived in a foster home for one year.
---
1. Anthony Michael Hall
Age: 17 years 6 months
Born: April 14, 1968
Years Active: 1985–1986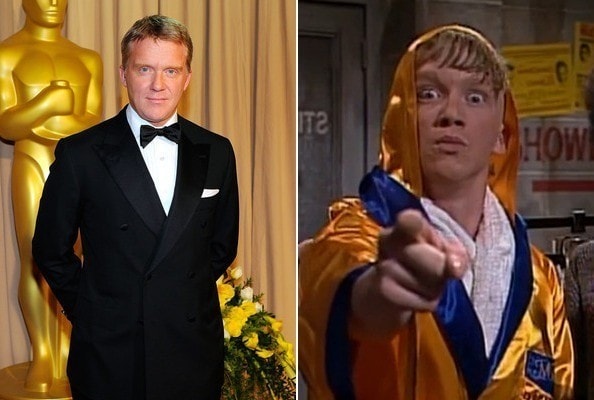 photo source: zimbio.com
Anthony Michael Hall is the youngest SNL cast member. Halls' showbiz kicked off on his 7th birthday when he appeared in several commercials, including the Honeycomb cereal kid. His stage breakthrough came in 1977 when he was featured in The Wake, a semi-autobiographical play written by Steve Allen.
At age 17, Hall was hired to perform on SNL. Hall was the youngest cast member, but he also remains the youngest cast member to date in the history of "Saturday Night Live."
Did You Know?
Michael Hall struggled with alcoholism from the age of 13, but was driven by his career to quit drinking so he could succeed in the industry.