Technological progress in the 21st century feels like it's moving at rates faster than the time it takes for us to click the "Skip Ad" button on our YouTube videos. In the world of smartphones, this seems to be even more true.
Samsung, a titan of the industry, is constantly boxing with the likes of Apple and LG in a rat race to showcase whose technology is bigger, better, and faster. Of course, when we move this fast, it's easy to forget where we started – our "what's next" mentality makes the past appear irrelevant, when in reality, it's our greatest indication of where we're going.
That said, sit back and enjoy a blast from the past as we take a look at the eight oldest Samsung phones.
8. Samsung Galaxy Nexus
Production Year: December, 2011
Phone Type: Smartphone
Form Factor: Slate
Operating System: Android 4.0 Ice Cream Sandwich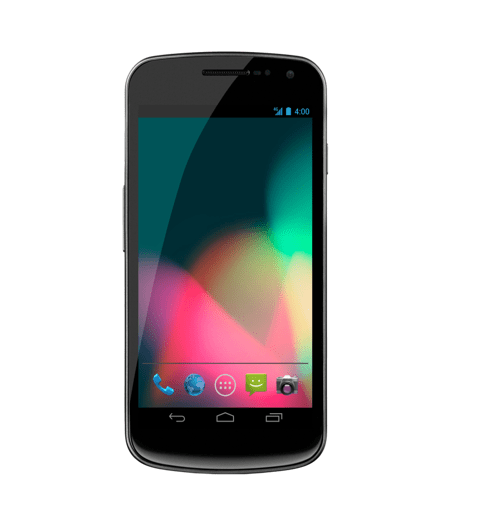 photo source: Wikipedia.org
The Samsung Galaxy Nexus represented the synergistic relationship between Google and Samsung, winning three contracts to produce three Google Nexus devices. This was a notable achievement, considering Samsung's main competitors – HTC and LG – only won one contract.
The results spoke for themselves. The Nexus was regarded as the best phone available at the time, and there would be no returning to units that looked more like bricks than phones. Flaunting a super AMOLED display, great battery life, and a 5-megapixel rear camera, it was a sign of promising things to come for Samsung.
Did You Know?
When it came to style in 2011, there weren't many options, unlike the designs we have today that cover the whole color wheel. Offering only a black and white version for the public, a special edition with a unique back cover was released exclusively for Google employees.
---
7. Samsung Galaxy S 2
Production Year: May, 2011
Phone Type: Smartphone
Form Factor: Slate
Operating System: Android 2.3 Gingerbread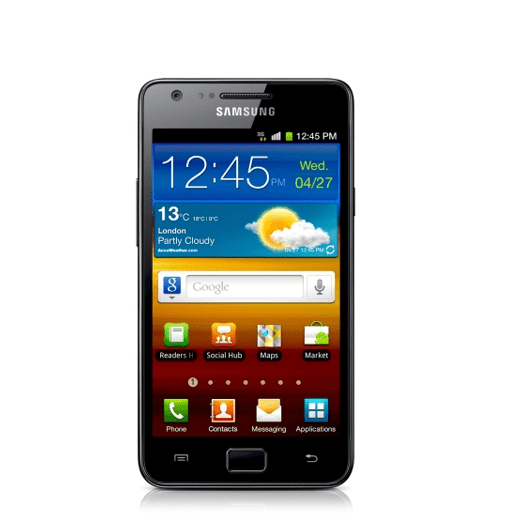 photo source: gadgets.ndtv.com
The Samsung Galaxy S 2 was a smash hit on release, sporting up to 32 GB of RAM and a dual-core processor – cutting-edge technology at the time. For how impressive it was, this release didn't come without its own legal trouble.
Apple filed a lawsuit against Samsung for its previous Galaxy S release, citing intellectual property violations with the Galaxy's singular home button and rounded corners on the edges. This new S2 model cemented the Celtics vs. Lakers-style rivalry between the two juggernauts.
Did You Know?
Apple ultimately won the aforementioned lawsuit, and was awarded $1 billion for patent infringements. Unfortunately, it wouldn't be the last time the two manufacturers would engage in battle, starting what was known as "the patent wars."
---
6. Samsung Focus
Production Year: October, 2010
Phone Type: Smartphone
Form Factor: Slate
Operating System: Windows Phone 7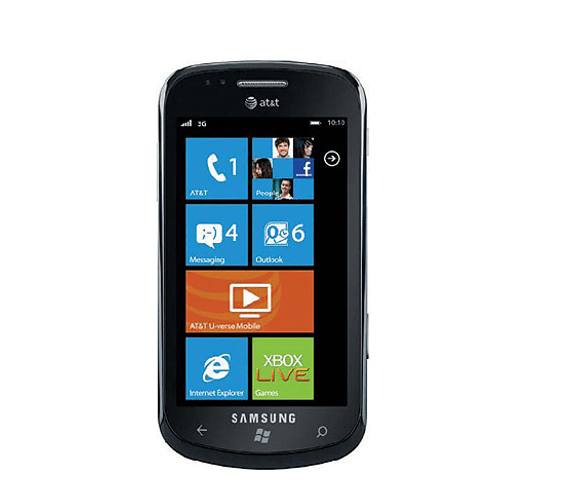 photo source: Time.com
The Samsung Focus was yet another success, receiving high marks from various technical review websites. Even though it was understated and not an eye-catcher, it offered all of the necessary functions, and served as a great utility phone with its microSD card slot, 8-gig storage, AT&T Navigator, and AT&T Radio.
Because of its relevance to the broad retail market, PC Magazine awarded the Focus the best overall score, outclassing the rest of the AT&T lineup, which included the Apple smartphone catalog.
Did You Know?
The Focus was the first Windows phone to flaunt a microSD card slot. This was a huge draw for potential buyers because of the additional storage space it offered.
Unfortunately in the world of tech, when you're the first, you're also the first to make the mistakes. There were a few issues associated with the microSD card slot, ranging from non-compatible microSD's to complete memory-erasing if the card was removed.
---
5. Samsung Vibrant
Production Year: July, 2010
Phone Type: Smartphone
Form Factor: Slate
Operating System: Android 2.1 Éclair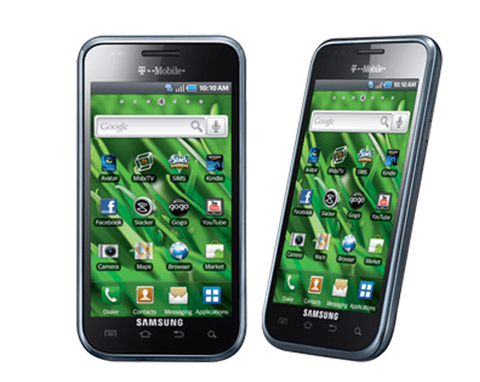 photo source: geeky-gadgets.com
The Samsung Vibrant had the gears in drive in certain areas, but hit reverse in others.
Though it showcased a whopping 48-GB memory storage with the 32-gig microSD card that you could attach to the phone's 16-gig storage, Samsung removed the front-facing camera that was popular with the Galaxy S.
Still, what the Vibrant lacked on the front end, it redeemed in the back. A few notable features included a 5-megapixel camera, LED flash, and the ability to support 720p HD video.
Did You Know?
The Samsung Vibrant was showing off a 4-inch OLED display and a cutting-edge 1 GHz processor. This model was a precursor of sorts for things to come in these smartphones only a couple of years later.
---
4. Samsung Omnia SCH-i910
Production Year: December, 2008
Phone Type: Smartphone
Form Factor: Candy bar
Operating System: Windows 6.1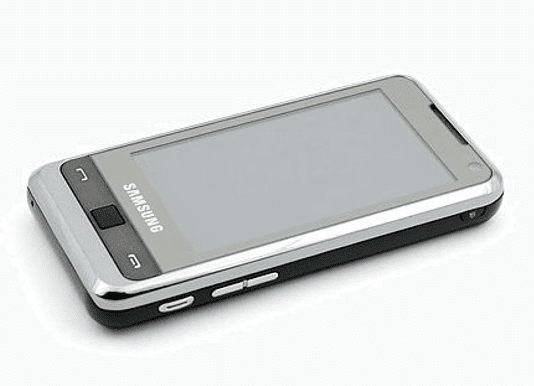 photo source: Wikipedia.com
With a name like "Omnia SCH-i910," you'd think it would serve better as a password for your bank account rather than a smartphone model! Despite its look, this proved to be a top-of-the-line smartphone for its day.
Bringing to the table LED flash, 3G phone calls, and nearly 7 hours of talk time on 3G, this small frame packed a hell of a punch. Part of Samsung's Omnia series, it stood tall as the flagship headset, running Windows 6.1 Professional.
Did You Know?
The Omnia's American release came last in December, 2008, preceded by its initial release in Singapore in early June and then throughout all of Asia. It was finally made available in select areas of Europe around August of that year.
---
3. Samsung Instinct
Production Year: June, 2008
Phone Type: Smartphone
Form Factor: Slate
Operating System: Native/Internet-Enabled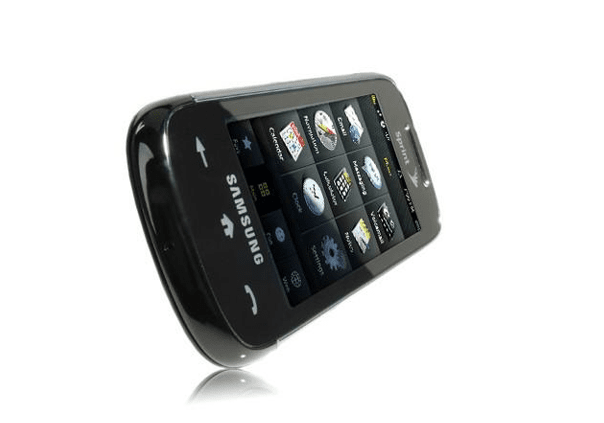 photo source: Engadget.com
In terms of marketing campaigns, the Samsung Instinct took no prisoners in trying to differentiate itself from the iPhone. Odd, considering many consumers wouldn't even call this a smartphone but rather, a feature phone with only hints of smartphone capability. It even coined itself "iPhone killer," and in some ways, it delivered.
The Instinct came equipped with turn-by-turn GPS, faster data speeds than its rival, video capture/sending, and even live TV, all packed into a 4.4 oz frame. This hybrid between smartphone and feature phone was a powerhouse, and for a short time, reigned supreme.
Did You Know?
In one of Samsung's many attack ads singling out the iPhone, the brand aired a commercial as a mock film trailer, using what some believed to be provocative and threatening language. This is one of many ads that were criticized as being too confrontational.
---
2. Samsung SGH-i607 Blackjack
Production Year: November, 2006
Phone Type: Smartphone
Form Factor: Candy bar
Operating System: Microsoft Windows Mobile 5.0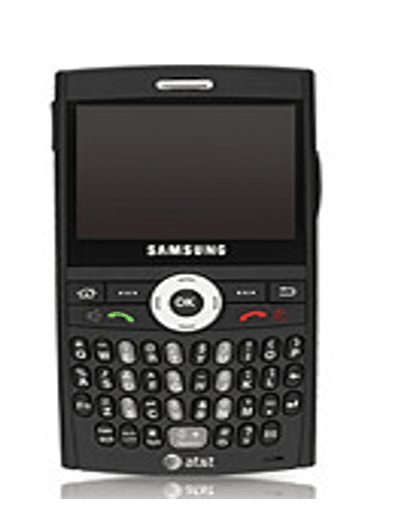 photo source: Gsmarena.com
The Samsung BlackJack showcased a full QWERTY keyboard, 3G connectivity, 1.3- megapixel camera, and even Bluetooth. If you're finding any striking similarities between the appearance of the Blackjack and your everyday Blackberry, just know that Blackberry did, as well.
In fact, the two phones were so similar that Blackberry filed a lawsuit against the Samsung BlackJack that made it all the way to the United States Federal Court, stating that there were too many similarities to the Blackberry trademark.
It's hard to come to Samsung's defense on this one, especially considering that they even started their product name with "Black" – supposedly to confuse the average consumer.
Did You Know?
The initial units rolled out on release came with a faulty antenna, which led to thousands of dropped calls. Blackjack's successor, named "Jack" in Canada (for legal reasons), smoothed out this dealbreaker of an issue.
---
1. Samsung SPH-i300
Production Year: October, 2001
Phone Type: Smartphone
Form Factor: Candy bar
Operating System: Palm OS 3.5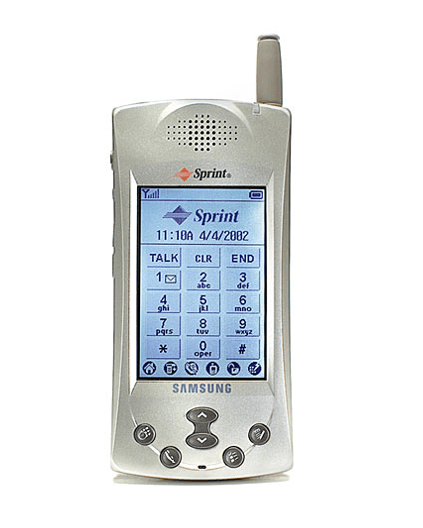 photo source: Pcmag.com
The Samsung SPH-i300 is the oldest Samsung phone.
This granddad of a phone was priced at a whopping $499. Despite its poor connectivity and slow browsing speeds (clocking in at just 14.4 kbts/s), you could justify the price by the sheer convenience of being able to carry it in your pocket. The SPH-i300 served as a convenient step up from those bricks the size of a human head.
In 2001, we couldn't expect that the first phones out of the pager era would be homeruns; still, their convenience was groundbreaking. Carrying all of the necessities like a clock, notes, address book, and even one of our favorite gaming classics, Tetris, the SPH was a beacon of promise for the future.
Did You Know?
The SPH-i300 was the first phone classified as a personal digital assistant with a color screen in the U.S. The finger-based interface was a foreign concept for new buyers who were all accustomed to the standard stylus that came with previous Palm devices.
OTHER POSTS YOU MAY BE INTERESTED IN