Known for its indestructible nature and hold on the 90s and early 2000s, the Nokia cellphone is synonymous with the fashion and culture of previous decades. Nokia began as a paper mill company in Finland in 1865. After years of adaptations and collaborations, Nokia became the innovative organization that we recognize today. Over the years, Nokia has created many cell phones and corresponding widgets that have paved the way for modern smartphone functions. Read the list below to see how Nokia turned a bulky 1980s car phone into a communications empire.
13. Nokia 7650
Year: 2002
Features: Camera, messaging, WAP internet service, image storage, calendar, and in-color snake game
Standout Quality: Camera phone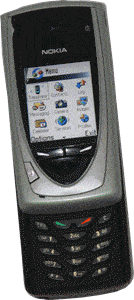 photo source: Mobile Phone History
The Nokia 7650 looked significantly different from Nokia's long list of chocolate bar style phones. It had a keyboard that slid out vertically as well as a central button that could be used to access many of the phone's functions when the keyboard was hidden. It was also the first phone in Europe to have a camera, which was revealed when the keyboard slid down.
---
12. Nokia 8210
Year: 1999
Features: Predictive text, voice dialing, computer port, SMS messaging, picture messaging, advanced wireless capabilities
Standout Quality: Interchangeable cases by famous designers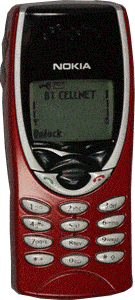 photo source: Mobile Phone History
Like its fashionable predecessor the 5110, the Nokia 8210 has a history with fashion week. Launched during Paris Fashion Week in collaboration with the brand Kenzo, the 8210 celebrated 30 years of Nokia cellphone innovations. The 8210 was lighter and sleeker than the 5110. It was also more expensive due to its plethora of features like predictive text and an infrared port. Nokia invited famous designers to create cases for the 8210, giving it that "high end" feeling.
---
11. Nokia 3210
Year: 1999
Features: Send pictures in SMS messaging, alarm, calculator, predictive text, games, dictionary database
Standout Quality: Send images via text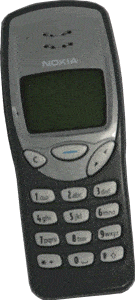 photo source: Mobile Phone History
After pitching phones to the businessperson and the general consumer, Nokia accessed its teenage demographic with the 3210 phone. The phone was pocket sized and had predictive texting capabilities, making it easy for students to sneak their phones in class and type quickly. It was also even more customizable than the 5110 since users could switch out the back and front covers. Despite not having a camera, It was the first Nokia capable of sending images, albeit grainy ones, via text.
---
10. Nokia 6110
Year: 1998
Features: Calendar, port for computer connection, faxing, SMS messaging, call grouping
Standout Quality: Fashionable look and Snake Game

photo source: Mobile Phone History
The Nokia 6110 was the 5110's professional counterpart. Like the 5110, it was sleek and came in a range of colors. And, even better, the covers were iridescent, making the phones essentially multicolored. It was also the first Nokia phone to feature the Snake Game, an iconic function of Nokia phones from then on.
---
9. Nokia 5110
Year: 1998
Features: Speed dial, SMS messaging, multiple language and ring tone options, call waiting and hold
Standout Quality: Switchable cases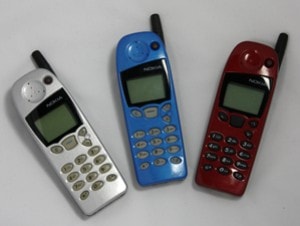 photo source: Mobile Phone History
Rather than cool technical functions, the Nokia 5110 is remembered for its fashionable design— emphasized by the fact that Nokia offered the phone model as a prize during London Fashion Week. The 5110 was Nokia's second and more successful attempt at marketing to the general consumer, rather than a businessperson. The best part of the phone was its customizable nature. Users could select from a broad range of colors by switching the phone covers and could also purchase accessories for their phones.
---
8. Nokia 3110
Year: 1997
Features: Speed dial, automatic redial, Caller ID, SMS messaging
Standout Quality: Navi Key

photo source: Mobile Phone History
While the 2110 was marketed to serious, high flying business people, Nokia marketed the 3110 to a younger generation of entrepreneurs. While it didn't have as many features as Nokia's more high end business phones, it still offered enough to keep customers satisfied and for Nokia to phase out the 2110. Most notably, it was the first Nokia with a Navi Key, which made scrolling and selecting items on the screen much easier. The 3110 also had a wide selection of ringtone options, including a Monty Python theme.
---
7. Nokia 9000 Communicator
Year: 1996
Features: Email, faxing, internet connection, SMS messaging, calendar
Standout Quality: QWERTY keyboard and internet access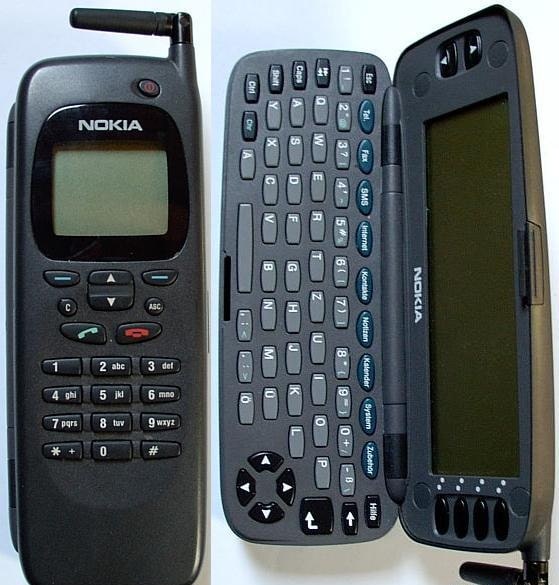 photo source: Nokia Museum
The Nokia 9000 brought the smartphone to fruition. It featured two keyboards, one of which was a QWERTY, for easier typing. This was an important feature as it allowed for more accurate professional documents, like emails and faxes, to be sent with little error. It also connected to the PC suite, which allowed business professionals to stay up to date while away from the office. The downsides included the low light screen that was hard to read and the $800 price tag. It was also quite heavy and fairly complex for the time, which further deterred customers.
---
6. Nokia rinGo
Year: 1996
Features: Navi Key, Mobile calls
Standout Quality: Lackluster overall

photo source: Mobile Phone History
The Nokia rinGo was Nokia's attempt to make a simpler phone, but their efforts resulted in a sexist PR nightmare. It was preprogrammed, meaning that users did not have to take extra steps to set it up. Its ease of use sacrificed several of the cool functions found in Nokia's business phones. The head of Nokia indicated that the nontechnical design was specifically meant for women, children and the elderly, which did not go over well for Nokia's female market. In 1997, Nokia added some new features, including a broader color range and integrated phone battery, as well as the "accept" and "reject" functions on a single oval-shaped button.
---
5. Nokia 232
Year: 1994
Features: Mobile calls
Standout Quality: Modern design

photo source: Nokia Museum
The compact Nokia 232 gained celebrity status when the character Cher Horowitz used it in the hit 90s comedy film "Clueless." Although tiny with a simple design, the 232 packed a punch with its 16 hour stand by time, especially impressive for a phone marketed to the average consumer. It won several awards for its modern design. Like Cher Horowitz herself, the 232 had multiple "outfit" choices; it came in several colors, including red, blue and tortoise shell.
---
4. Nokia 2110
Year: 1994
Features: Mobile calls, Improved memory, telefaxes, emails, and compatible with computers
Standout Quality: First phone with the Nokia signature tune

photo source: Nokiamuseum.com
The Nokia 2110 represented Nokia's foray into the business world, designing a phone with a sleek, professional design that helped the busy executive maintain their schedule through new features like notepad, emailing, and faxing functions. It was the smallest mobile phone on a GSM network. The 2110 won the best cellphone award for two years in a row and sold over 20 million units along with its second version, the 2110i. It was also the first phone to feature the signature Nokia ringtone, although it was just presented as an option along with other tunes, rather than as the established ringtone.
---
3. Mobira/Nokia Cityman
Year: 1987
Features: Mobile calls
Standout Quality: First handheld Nokia phone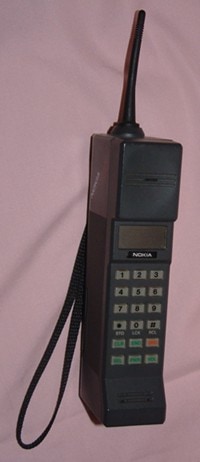 photo source: RetroWow
The Mobira/Nokia Cityman removed the bulky batteries found in previous models. While still large by modern standards, the Cityman did not have a box-shaped battery or carrying case. The Cityman could handle calls that lasted 50 minutes and had a four hour charging time.
It was originally made for the Nordic phone system, but Nokia adapted later iterations of the Cityman to function in other countries. It was lighter than Motorola phones, Nokia's main competitor, and followed 80s design trends.
---
2. Mobira Talkman
Year: 1984
Features: Mobile calls
Standout Quality: Carrying handle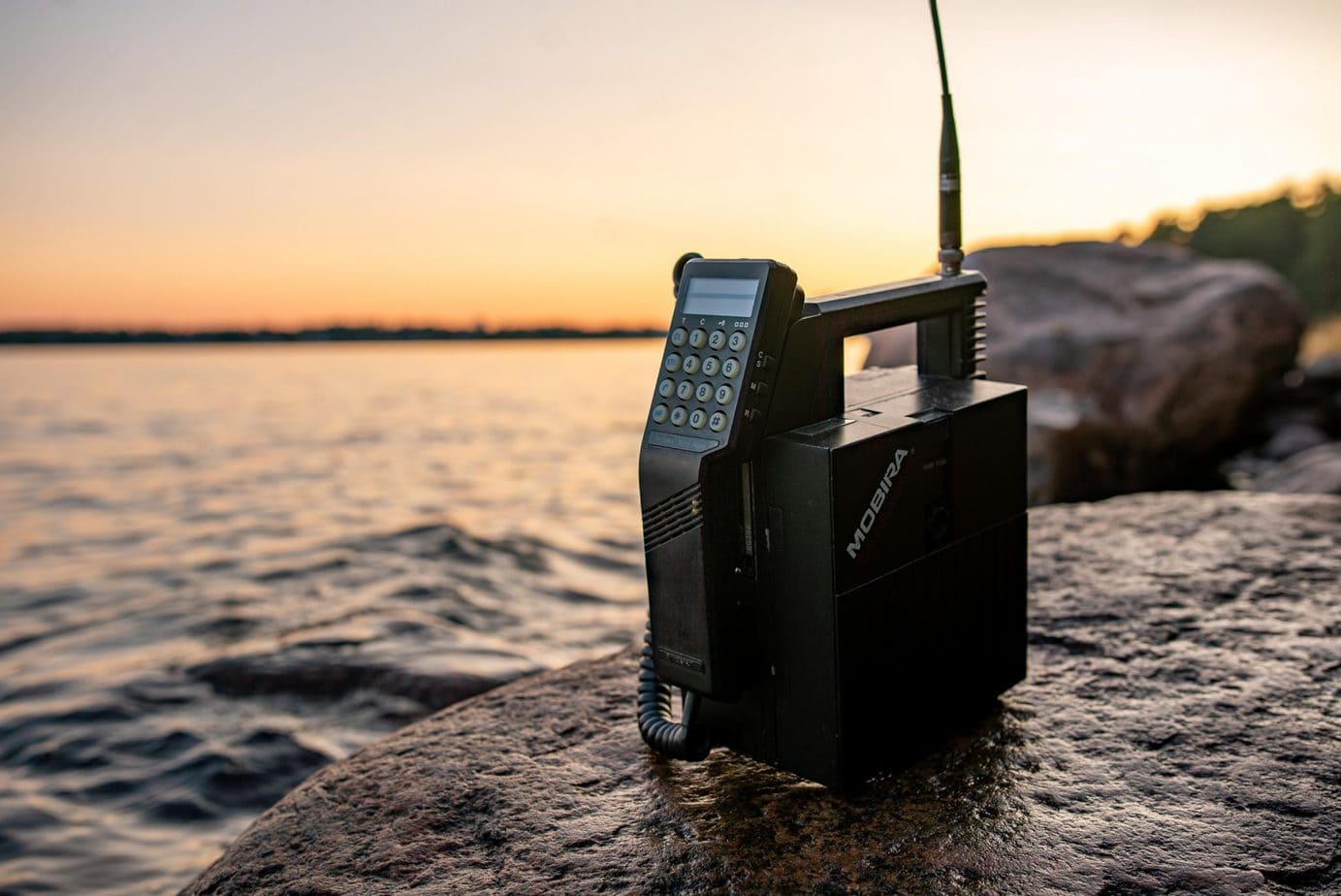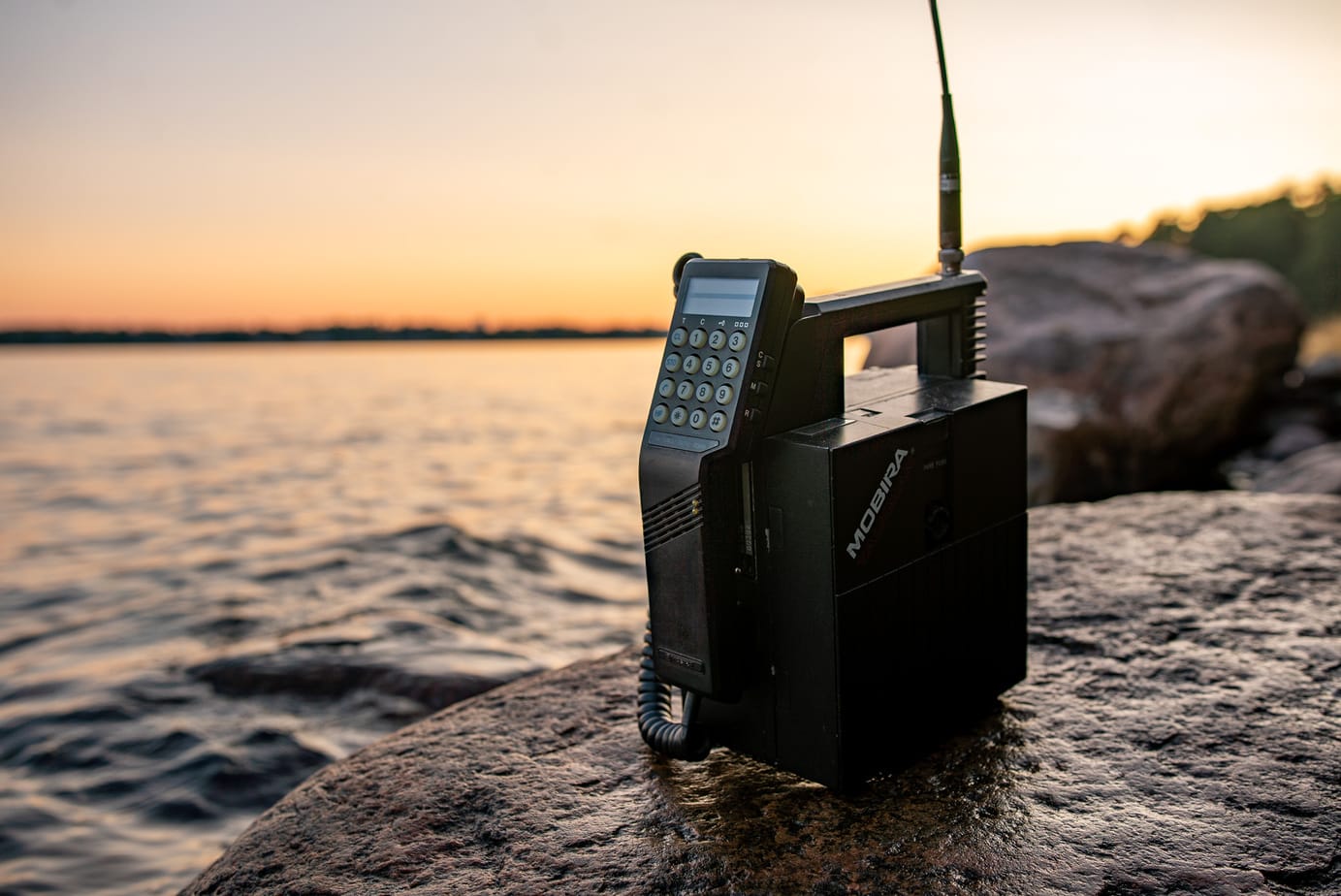 photo source: MinistryofSillyTalks via Imgur
The Mobira Talkman demonstrated Nokia's first steps into more practical cellphones. At around 12 pounds, the phone was less cumbersome than its predecessor, the Mobira Senator. It was also designed for use outside of the car, which meant that those who needed to make calls or be contacted quickly could do so with ease. It came with a handle and carrying case that the phone attached to with a cord. The phone's use and practice differed from country to country, as it originated in Finland where calling required the phones to reach greater distances due to the smaller population.
---
1. Mobira Senator
Year: 1982
Features: In car calls
Standout Quality: First Nokia phone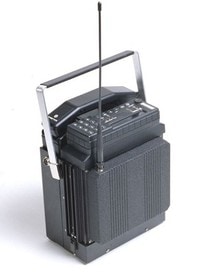 photo source: Phonearena.com
The Mobira Senator was the first Nokia phone, although it resembles a radio more than a typical telephone. It was also one of the first mobile phones on the market, but it was recommended for in-car use as it weighed a hefty 22 pounds. It didn't have a lot of features beyond outgoing and incoming calls.
OTHER POSTS YOU MAY BE INTERESTED IN