Home runs are a baseball statistic that can show how good you are and your hitting performance. In Major League Baseball, home runs are important. They're literally what the game is based on — a longshot; who knows if it's going to go, but it will be a home run, and the only way you can beat someone at sports is if they don't hit many home runs.
You may think that home runs are reserved for older baseball players, but that's not entirely true. The phenomenon of young players chipping in with their home runs when they get their chance to shine on the field has given birth to their fame in the league. This article will walk you through the list of the youngest players ever to hit a home run.
13. Johnny Lush (October 8, 1885 – November 18, 1946)
Age During Home Run: 18 years and 336 days
Team: Phillies
Nationality: American
Status: Inactive (Deceased)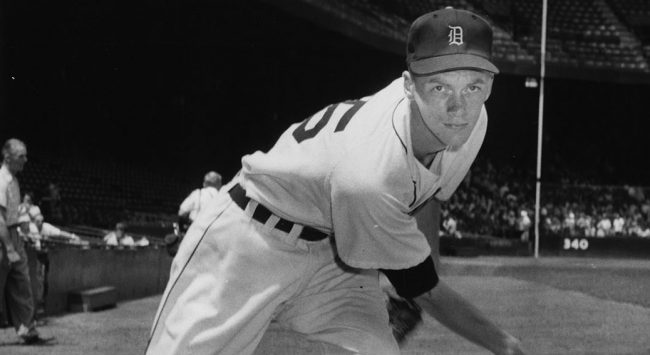 photo source: nonohitters.com
Johnny Lush completed his studies at Girard College in 1903 when he was just 17 years old. He was a member of Williamsport's Tri-State League team in that same year. He played first base for the Phillies in 1904 and batted a respectable.276 in 106 games, making him the youngest player in the major leagues at the time.
He was a member of the Philadelphia Phillies and St. Louis Cardinals. He played in the minor leagues from 1911 through 1914, notably in the Pacific Coast League.
Did You Know?
After his baseball career was over, Lush relocated to Hawaii and started a lucrative high-end antique and jewelry company.
---
12. Larry Dierker (September 22, 1946 – present)
Age During Home Run: 18 years and 315 days
Team: Astros
Nationality: American
Status: Retired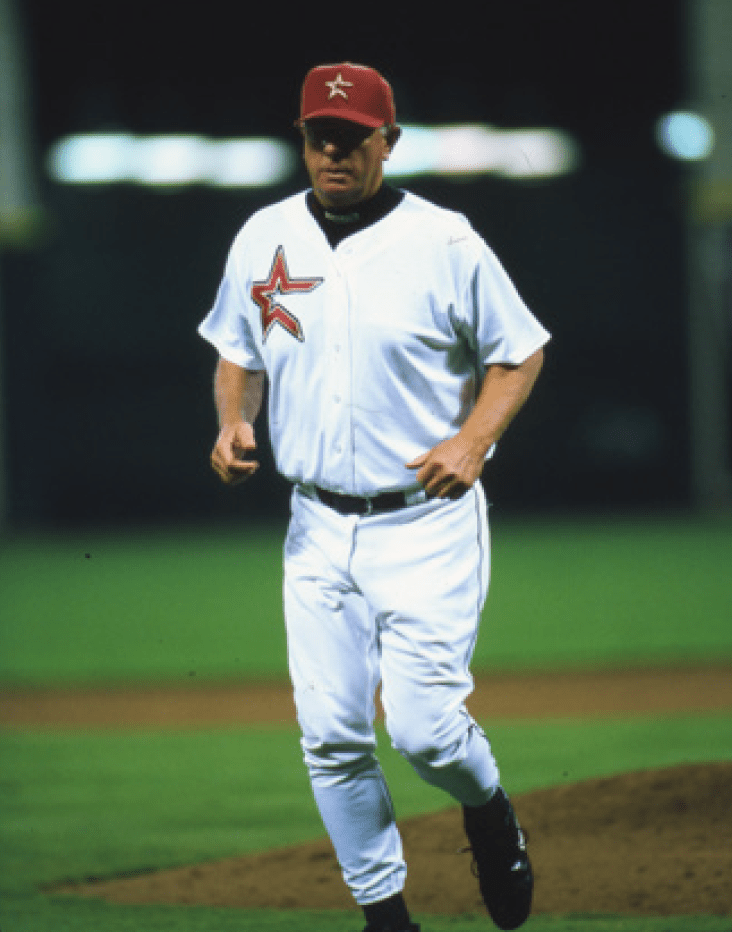 photo source: sabr.org
In Hollywood, California, Dierker was born. Before participating in the varsity squad of William Howard Taft Charter High School, he developed his baseball skills in the West Valley Little League. Despite having a losing record as a pitcher in high school, Dierker possessed a strong arm.
Tommy Lasorda recognized his potential rather than giving him a negative review and had good mechanics and an arm movement that appeared appropriate for the major leagues.
At 17, the Houston Colt.45s signed him for $55,000 after outbidding organizations like the Chicago Cubs. On his 18th birthday, Dierker made his major league pitching debut, and in the first inning, he retired Willie Mays.
Did You Know?
He worked as a commentator for the Astros for many years before being appointed to manage them in 1997. He was in charge of the team for five seasons. The Astros, under his leadership, reached the postseason three times in a row for the first time.
---
11. Jerry Moses (August 9, 1946 – March 27, 2018)
Age During Home Run: 18 years and 289 days
Team: Red Sox
Nationality: American
Status: Deceased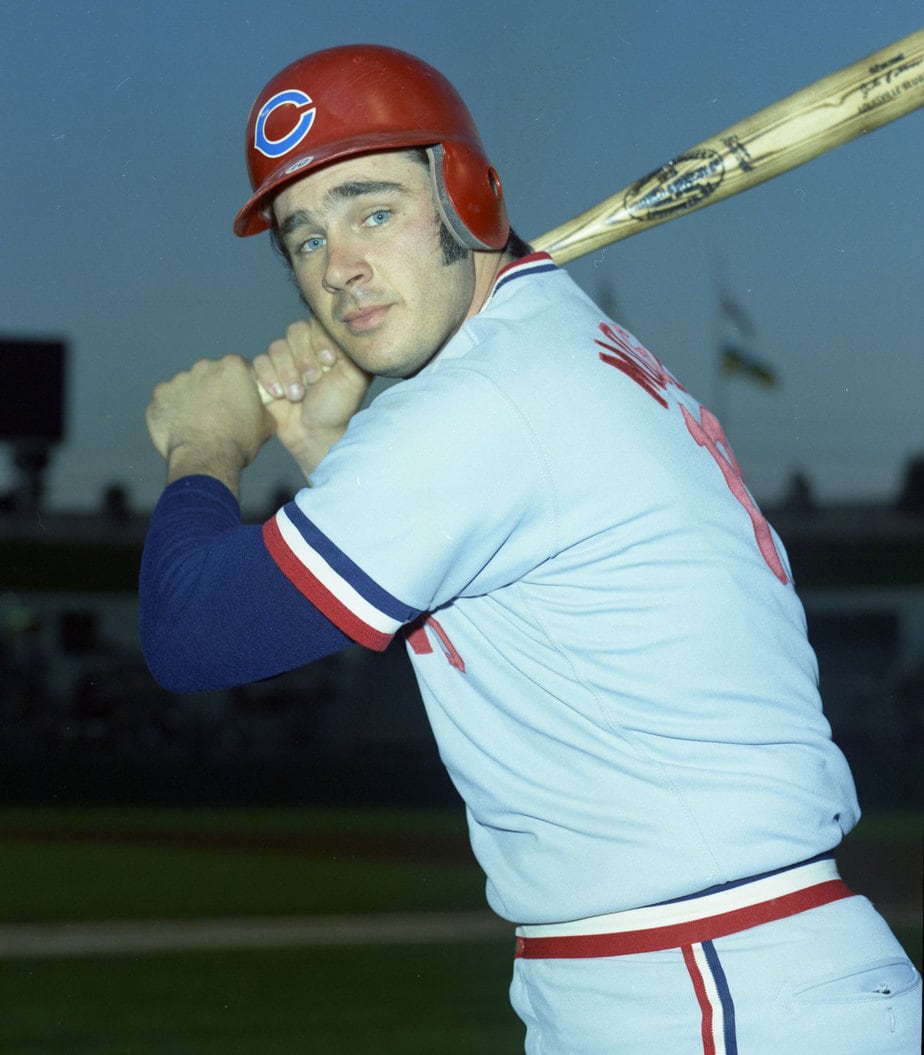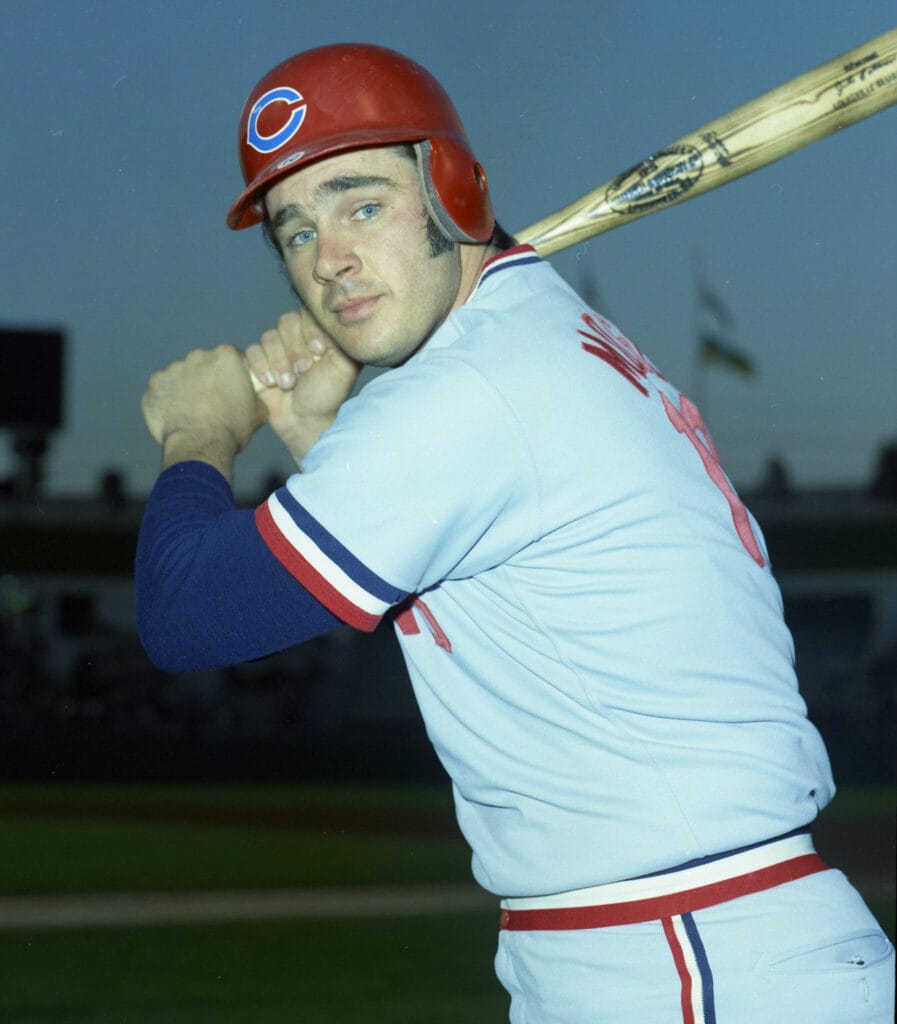 photo source: baseballhall.org
Due to his bonus standing, Moses made his major league debut with the Red Sox in 1965 when he was 18. He recorded his first hit as a home run, making him the team's youngest home run hitter; however, he quickly left for the minors to get more experience.
Moses initially reached the majors in 1969, and in 1970 he was Boston's starting catcher and was chosen for the American League All-Star squad. But following that year, he was sent to the California Angels in a sensational deal involving Red Sox slugger Tony Conigliaro.
Did You Know?
Moses, who was adored by many for his kind attitude, held the position of chairman emeritus for Major League Alumni Marketing till his passing.
---
10. Ed Kirkpatrick (October 8, 1944 – November 15, 2010)
Age During Home Run: 18 years and 280 days
Team: Angels
Nationality: American
Status: Deceased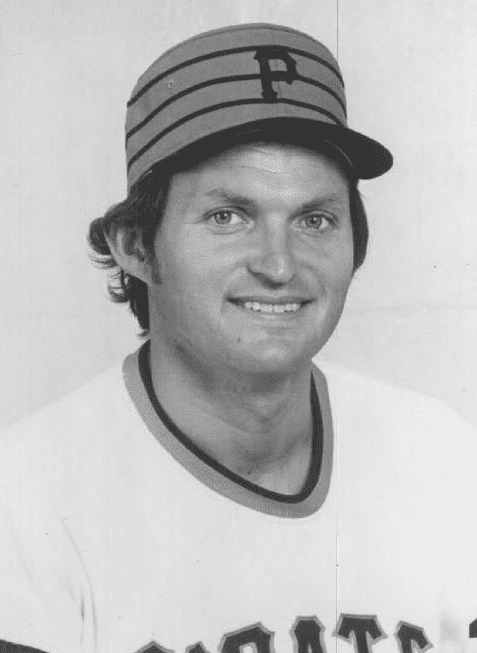 photo source: Wikipedia
Just four months after graduating from high school, Ed Kirkpatrick made his major league debut on September 13, 1962, against the Kansas City Athletics in a game played at Dodger Stadium. His first at-bat came in the ninth inning as a pinch hitter. Billy Consolo, the shortstop, threw him out after the ball he hit bounced off pitcher John Wyatt and the shortstop.
Before the season was through, he had five more chances to bat, but he failed to get a hit.
He spent the whole year in the majors for the first time in 1968. Even though he had only hit.230 in 161 at-bats, his star had already begun to fade at 23. The expansion Royals made their first trade in December 1968, sending Kirkpatrick and Dennis Paepke to the Angels in exchange for one of their expansion draft picks, future Hall of Fame pitcher Hoyt Wilhelm.
Did You Know?
The place where Kirkpatrick completed his high school education, Glendora, California, is where he professes to be from. Glendora honors a resident who has done the most for youngsters each year with the Ed Kirkpatrick award.
---
9. Ty Cobb (December 18, 1886 – July 17, 1961)
Age During Home Run: 18 years and 279 days
Team: Tigers
Nationality: American
Status: Deceased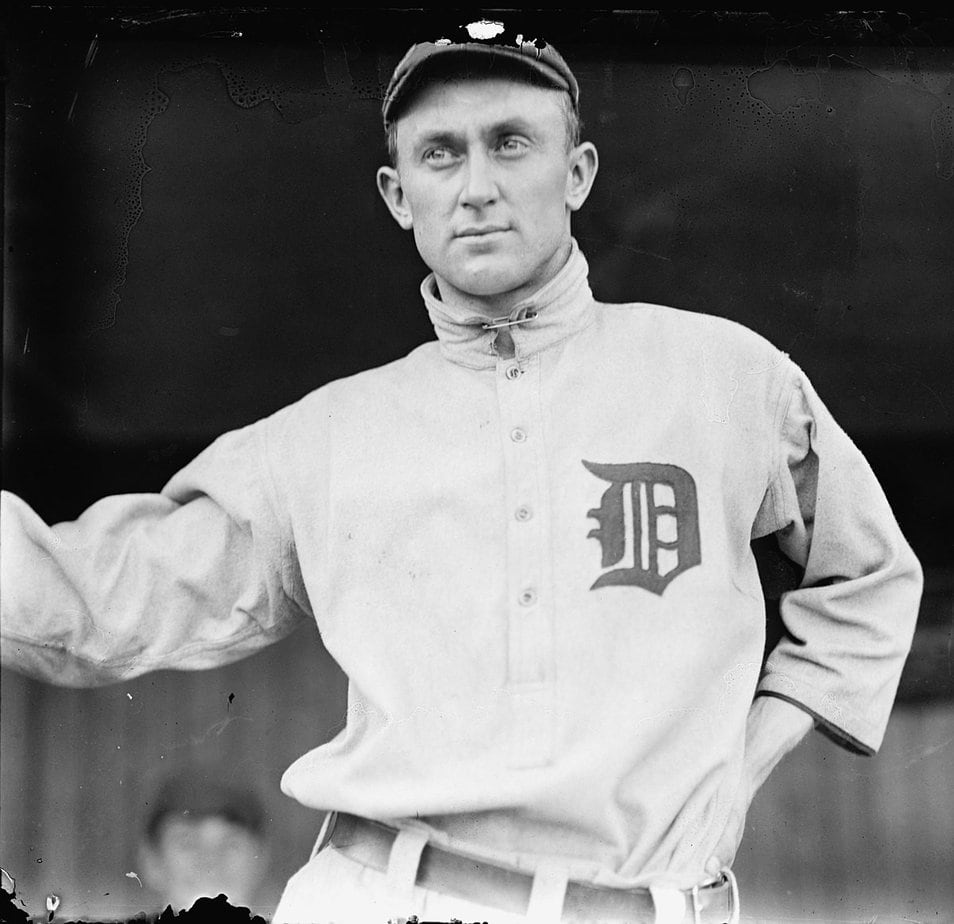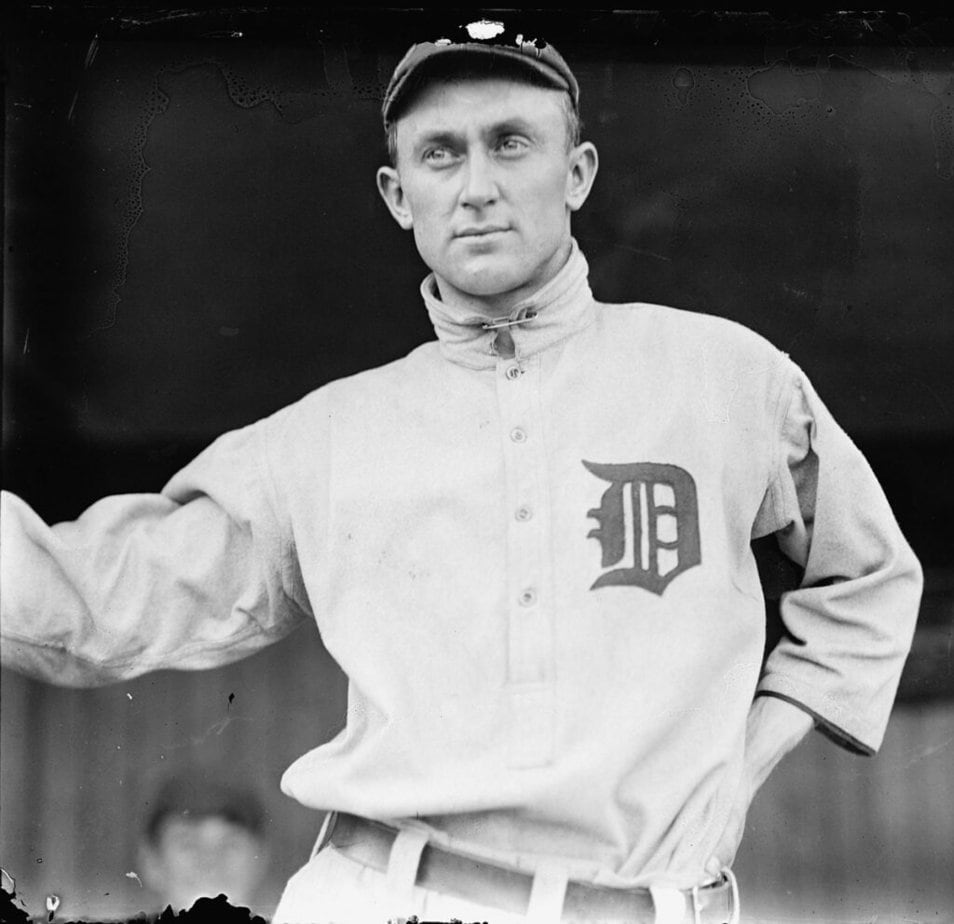 photo source: Medium
Early in his youth, Ty Cobb developed a love for baseball, and by the age of 14, he was participating in adult baseball league play in Royston, Georgia. After playing for a semi-professional club in Anniston, Alabama, the year before, he joined the minor league Augusta Tourists in 1905.
In addition to managing the Tigers from 1921 to 1926, he played outfield for them for 22 seasons. Although Cobb helped the Tigers win three straight American League pennants, the team fell short in each of the three World Series he played in.
Did You Know?
He was one of the most competitive people in major league history, and his quick temper caused many on-field fights. In addition, he was known for sharpening his spikes to do the maximum harm to opponents' legs when sliding.
---
8. Dick Schofield (January 7, 1935 – July 11, 2022)
Age During Home Run: 18 years and 221 days
Team: Cardinals
Nationality: American
Status: Deceased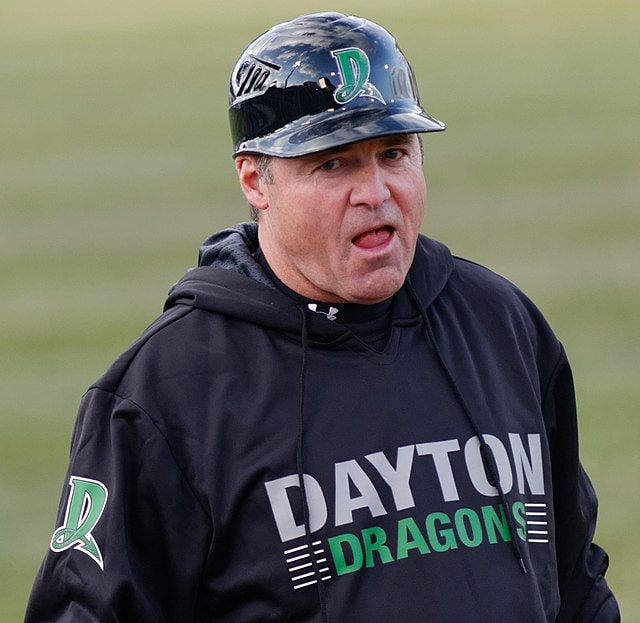 photo source: Wikipedia
Dick Schofield, a long-standing supporter of the Red Sox, wished to sign with Boston, but the team had just acquired some other high-priced athletes, notably shortstop Don Buddin. The St. Louis Cardinals ended up making the greatest offer. When the 18-year-old shortstop was signed to a $40,000 bonus deal by scouts Joe Monahan and Walter Shannon in June 1953, he became the Cardinals' first bonus baby.
Schofield joined the Cardinals only a few weeks after graduating from high school. When colleagues realized his father went by the moniker Ducky, they began referring to him by that name.
Did You Know?
Dick's first home run, which he made when he was only 18 years old, was historic for the club. In the 13th game of his career, he blasted his first home run in Cincinnati against Frank Smith.
---
7. Robin Yount (September 16, 1955 – present)
Age During Home Run: 18 years and 209 days
Team: Brewers
Nationality: American
Status: Retired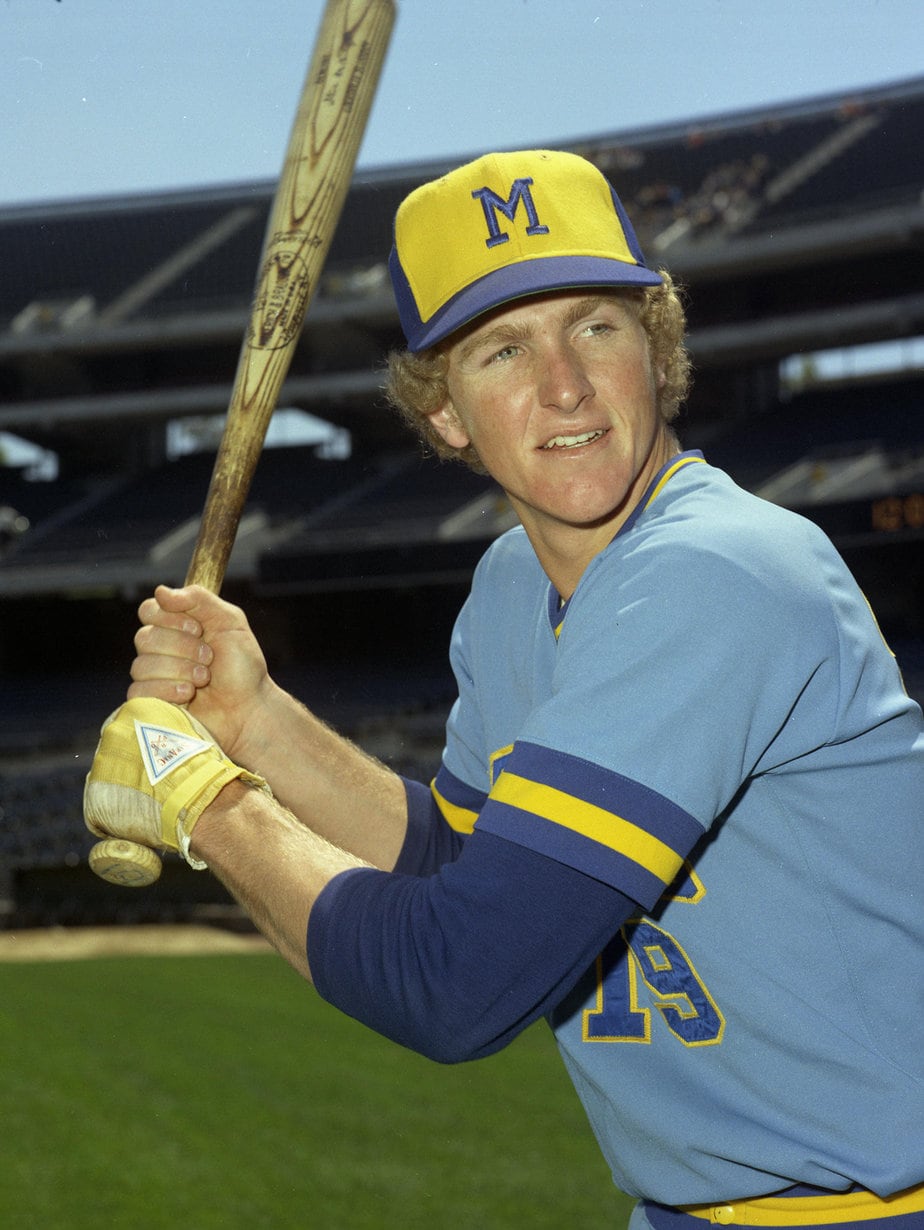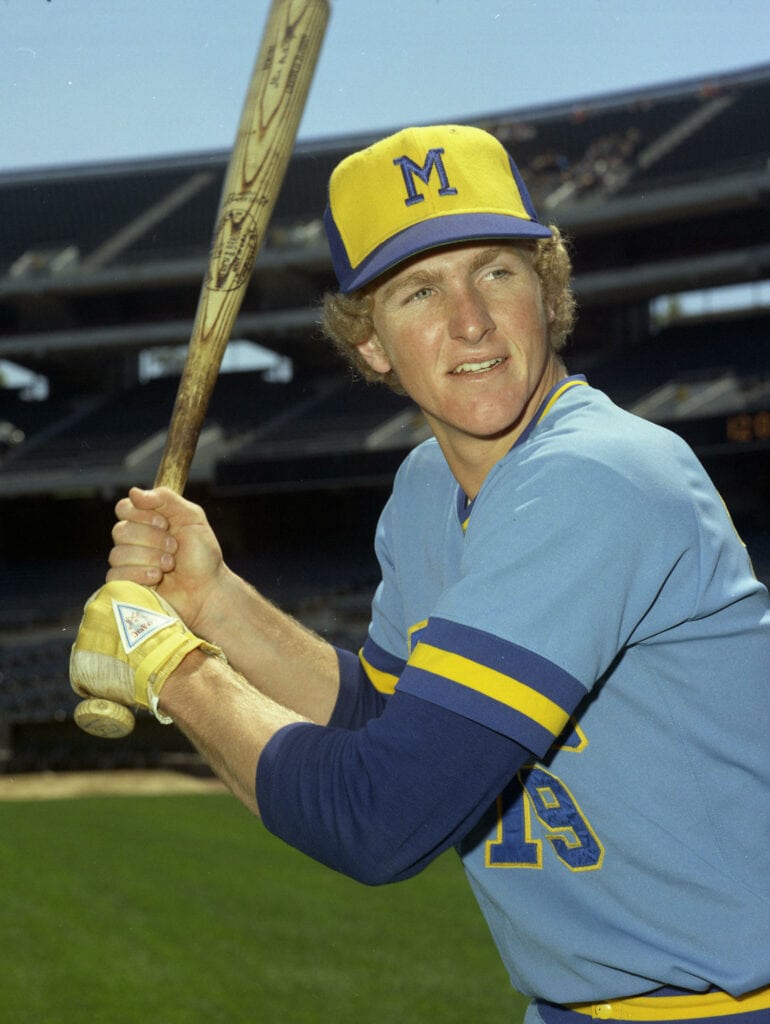 photo source: baseballhall.org
Robin Yount entered the major leagues at 18 after being selected in the 1973 draft. He received two Most Valuable Player honors in the American League. He guided the Brewers to the World Series in 1982. Yount was first eligible for the Baseball Hall of Fame election in 1999.
At 18, Yount made his big league debut the following April. Yount blasted a game-winning home run in his sixth game after going hitless in each of his first four outings. In the winter of 1978, Yount actively courted controversy. If the Brewers underpaid him or moved him to the outfield, he vowed to stop playing baseball and switch to professional golf.
Because of Yount's absence early in the season, Paul Molitor was promoted from the Brewers Class A club to the main league squad. When Yount rejoined the club, his requests were granted, and Molitor was moved from shortstop to second base to create space for Yount.
Did You Know?
He has held several positions as a baseball coach since his retirement as a player.
---
6. Lew Malone (March 13, 1897 – February 17, 1972)
Age During Home Run: 18 years and 174 days
Team: Athletics
Nationality: American
Status: Deceased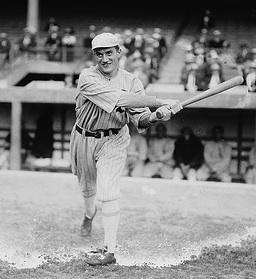 photo source: Wikipedia
American infielder Lew Malone played professionally in baseball. From 1915 through 1919, he participated in Major League Baseball with the Brooklyn Robins and Philadelphia Athletics. Malone's career was put on hold in 1918 while serving in World War I, but he resumed playing in the minor leagues after his return in 1929.
Lew Malone grew up in Baltimore, where his folks resided until their deaths. Lew Malone played baseball in the Major and Minor Leagues, coached college baseball at Long Island University, and worked in the wholesale athletic goods industry.
Did You Know?
At 18, he hit his first and only home runs in the major leagues in 1915. He is said to have hit his final home run at the youngest major league age ever.
---
5. Wayne Causey (December 26, 1938 – present)
Age During Home Run: 18 years and 173 days
Team: Orioles/Browns
Nationality: American
Status: Retired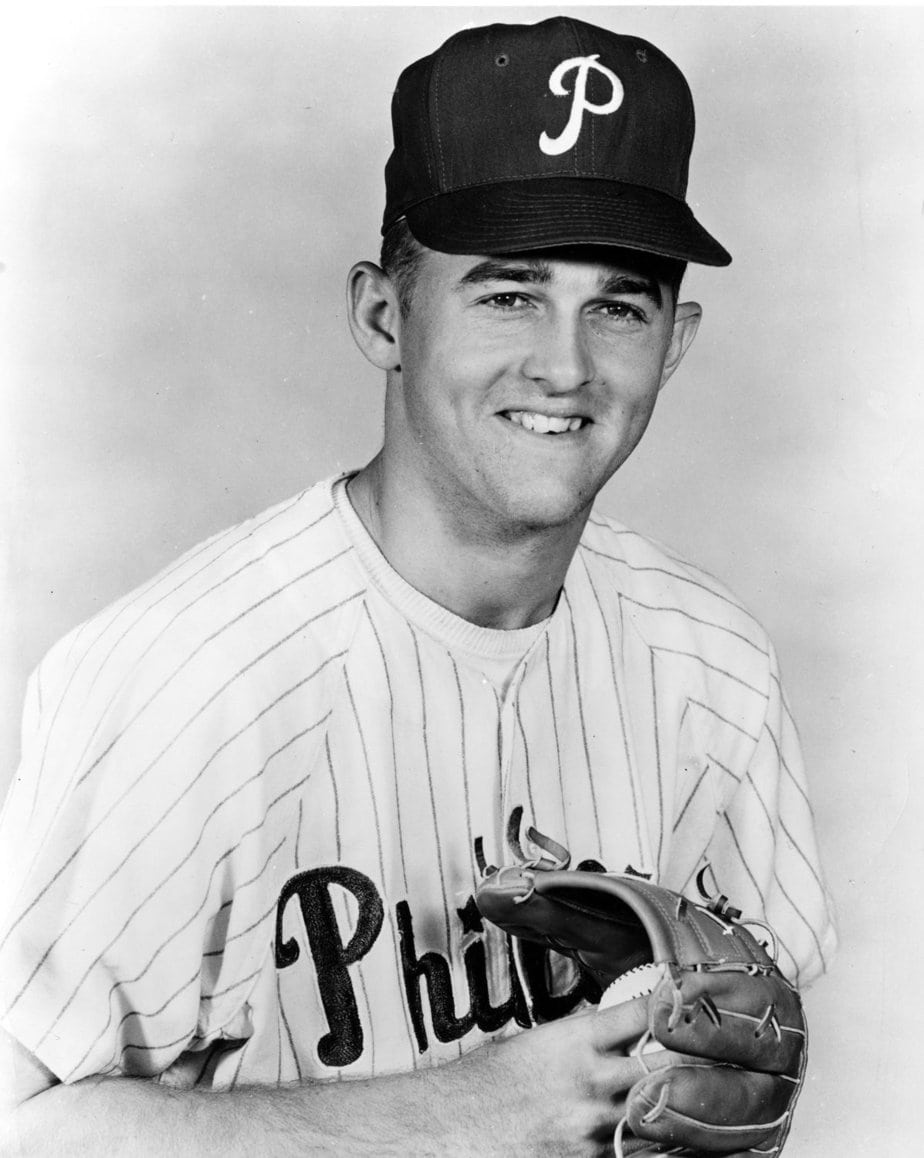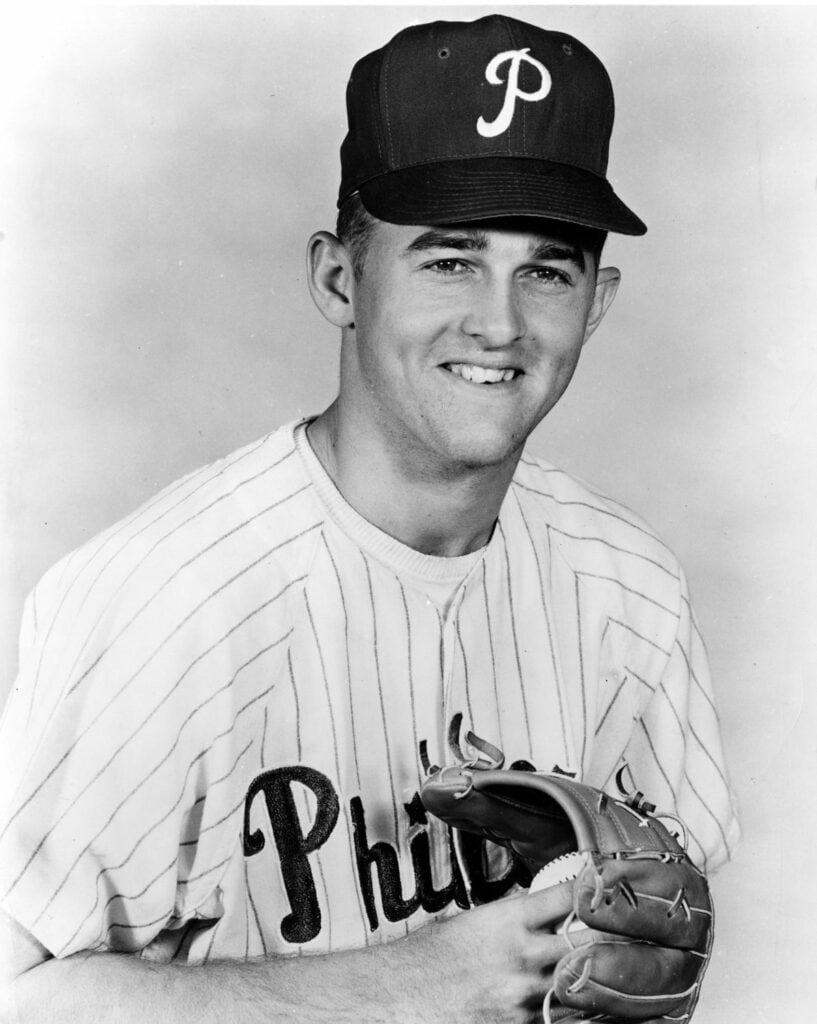 photo source: baseballhall.org
Wayne Causey, a Louisiana native, signed a bonus contract with the Orioles when he was 18. Per the regulations at the time, he was required to play his first two professional seasons on Baltimore's MLB roster. He played in 135 games with the Orioles between 1955 and 1957, batting just.187, demonstrating his lack of experience.
Then, just before the 1961 season, he was dealt to the Athletics after nearly four years of minor-level experience. In Kansas City, where he played in 689 games, he would experience his longest run of success, batting.270 with 640 hits.
Did You Know?
Causey attended Neville High School in Monroe, Louisiana, and graduated there in 1955. After attending studies during each off-season starting in 1956, he graduated from Northeast Louisiana State College in 1965 with a Bachelor of Science in accounting.
---
4. Ed Kranepool (November 8, 1944 – present)
Age During Home Run: 18 years and 162 days
Team: Mets
Nationality: American
Status: Retired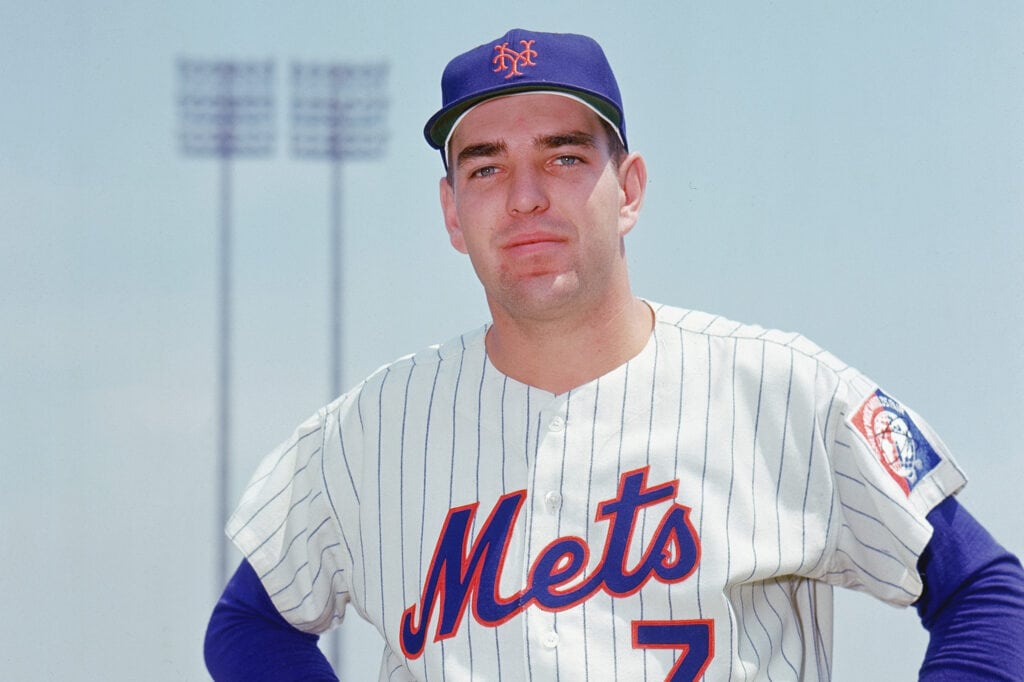 photo source: Mets Virtual Vault
Ed Kranepool, raised in the Bronx, started playing basketball and baseball as a James Monroe High School student. In 1962, Bubber Jonnard, a scout for the Mets, signed amateur free agent Kranepool when he was just 17 years old. He played with the New York Mets throughout Major League Baseball. Although he mostly played first base, he could also play in the outfield.
In 1962, Kranepool was called up in September after hitting a total of.301 throughout three levels of the Mets' minor league system.
This was only his first season as a professional. Kranepool, a 1962 Met, was six years younger than the next-youngest Met at the age of 17, resulting from the Mets' poor decision to choose largely seasoned older players in the expansion draft.
Did You Know?
Soon after retiring, Kranepool was diagnosed with diabetes. Due to an infected abscess, Kranepool had a toe amputated in 2017. His kidneys were deteriorating, making it impossible to manage the infection.
---
3. Mel Ott (March 2, 1909 – November 21, 1958)
Age During Home Run: 18 years and 138 days
Team: Giants
Nationality: American
Status: Deceased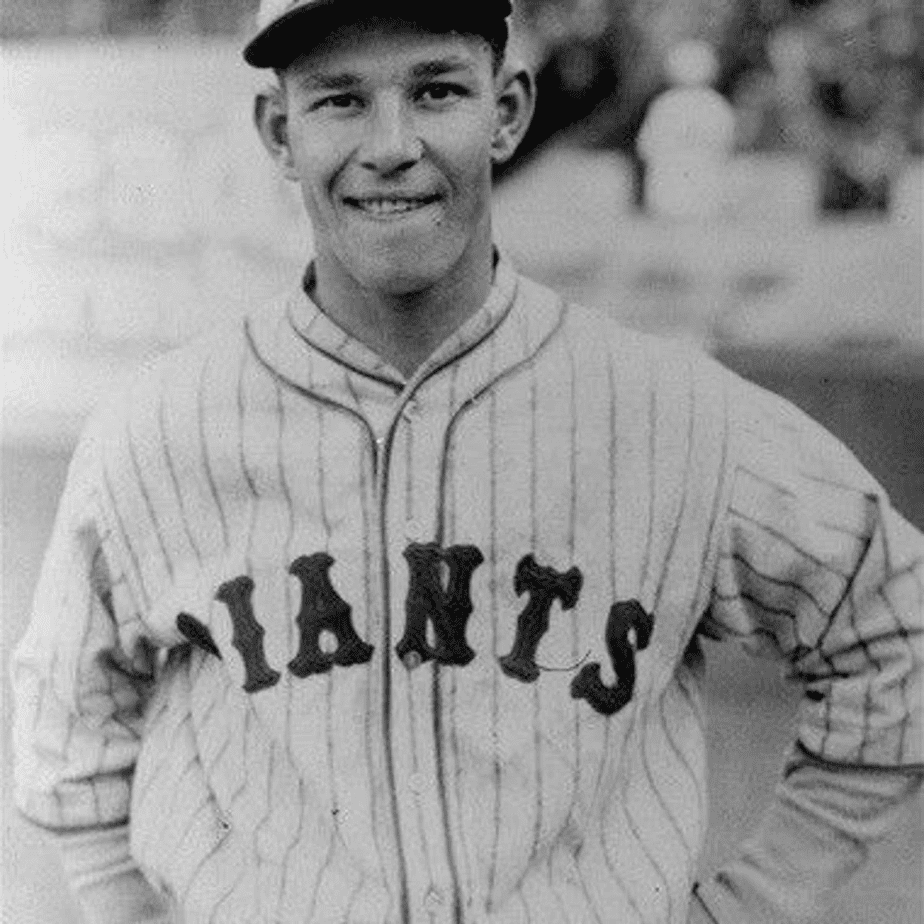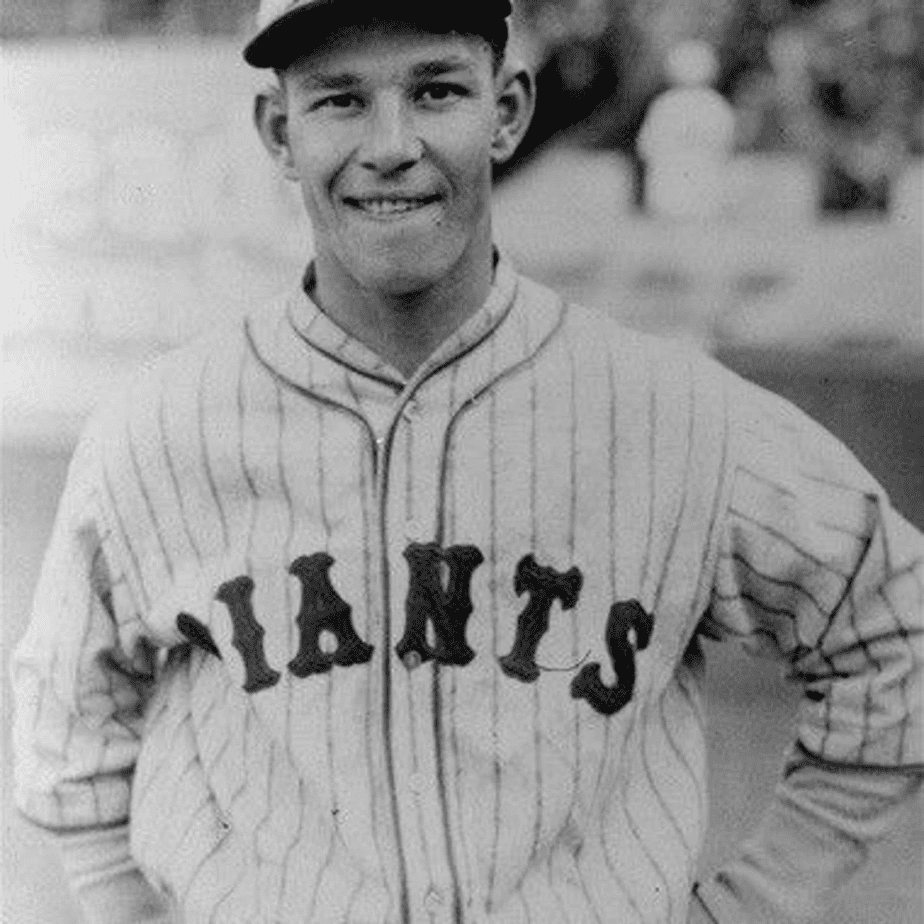 photo source: townnews.com
Mel Ott was born in the New Orleans neighborhood of Gretna, Louisiana. Despite being of ordinary height, he made a name for himself as a talented athlete, particularly in baseball. He participated in semi-pro sports a few days a week in high school. At such a young age, he had already displayed remarkable strength and was being paid for it.
Ott set a record six times as the National League's home run leader. In addition to being the first player in the National League to hit 500 home runs in a career, he was an All-Star for 11 straight seasons.
In 1951, he was inducted into the National Baseball Hall of Fame.
Did You Know?
Despite his power, Ott's local minor league team, the New Orleans Pelicans, decided not to sign him owing to concerns about his height.
---
2. Danny Murphy (August 23, 1942 – present)
Age During Home Run: 18 years and 21 days
Team: Cubs
Nationality: American
Status: Retired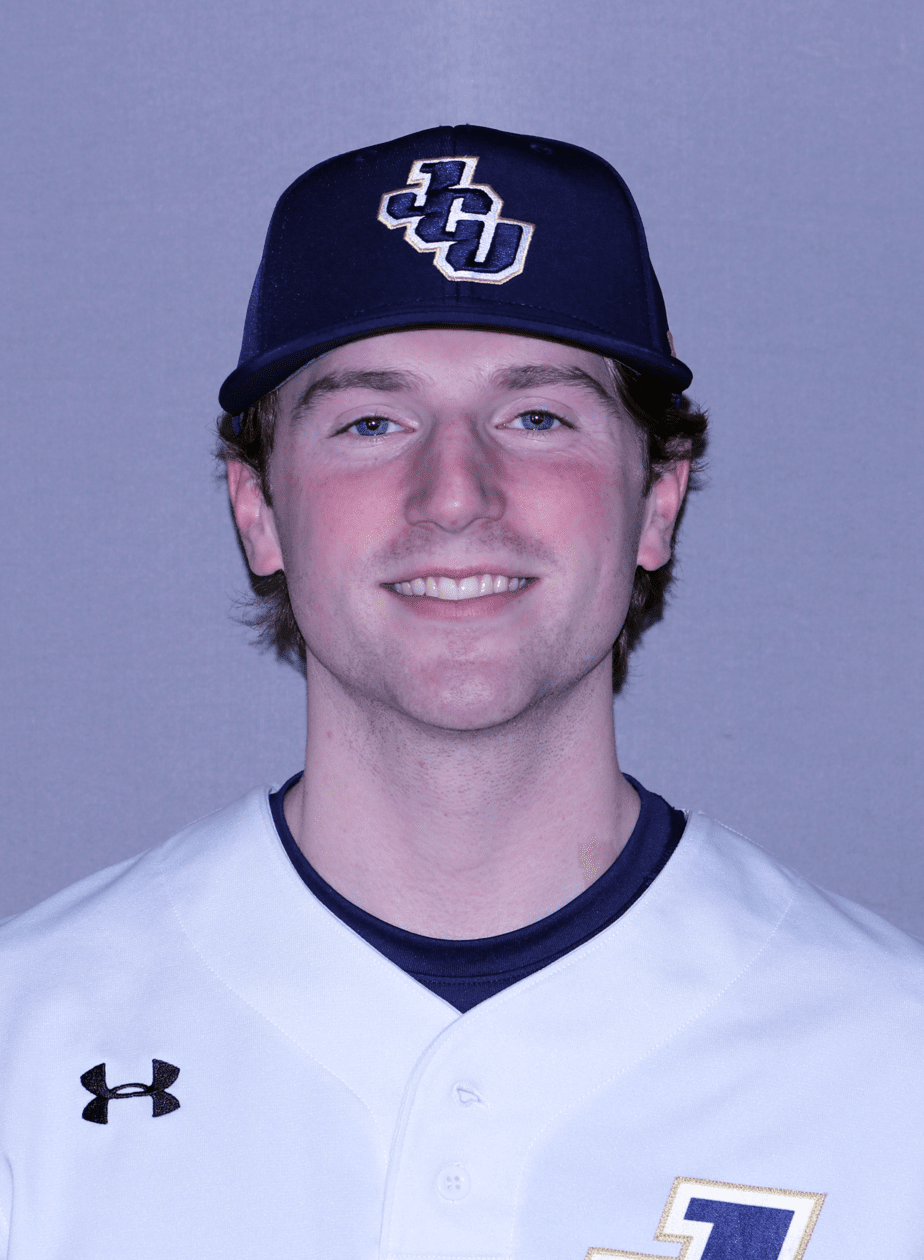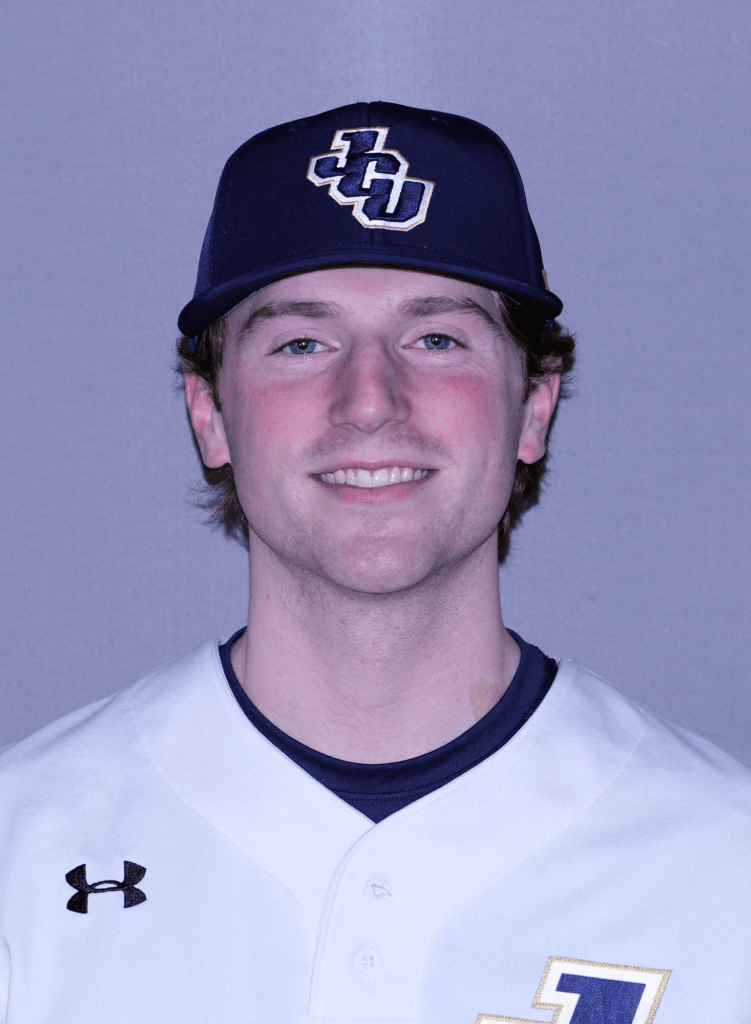 photo source: cloudfront.net
Danny Murphy debuted that year as a 17-year-old, although he didn't step outside until after his birthday on August 23. A pioneer in sign stealing, Danny Murphy was one of the greatest and most potent batters in the American League. He was also an excellent defender with a strong arm.
As a 17-year-old, he entered the majors shortly after. He only batted.120 in his first season, but after turning 18, he became the Cubs' youngest player to smash a home run.
Did You Know?
By the time he was 11 years old, his fathers had asked him to play elsewhere after he won two league hitting titles, a home run title, a few no-hitters, and two league pitching titles.
---
1. Tommy Brown (December 6, 1927 – present)
Age During Home Run: 17 years and 257 days
Team: Dodgers
Nationality: American
Status: Retired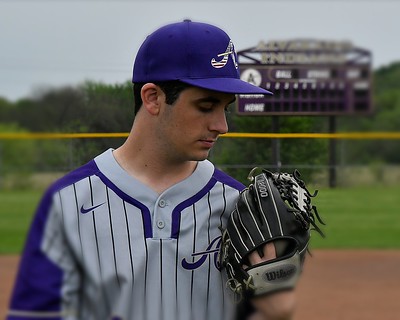 photo source: Flickr
On August 20, 1945, 11 days after Nagasaki, Japan, was bombed with an atomic bomb, utility player Tommy Brown of the Brooklyn Dodgers hit a home run to give his club a slim 11-1 surrender over the Pittsburgh Pirates.
Tommy is the youngest player to ever hit a home run in a major league at the age of 17.
He made his Major League Baseball (MLB) debut with his hometown Brooklyn Dodgers on August 3, 1944, when he was 16 years old and playing shortstop against the Chicago Cubs at Ebbets Field amid the labor scarcity of World War II. Consequently, Brown made history by participating in a big league game at 19 as a non-pitcher.
Did You Know?
Brown served in the American Army from 1946 to 1947, the second postwar season, when he returned to a Dodgers squad featuring shortstop Pee Wee Reese, a Baseball Hall of Fame member. He switched to becoming a utility player for the rest of his MLB career.
OTHER POSTS YOU MAY BE INTERESTED IN