MLB, or the Major League Baseball, is a professional baseball organization consisting of baseball teams from the United States and Canada. MLB is the oldest professional sports organization in the world, and has been home to some of the greatest professional sports players ever produced.
The league consists of 30 different teams – half in the National League, and the other half in the American League. Frequent regular as well as annual championship events take place in the MLB, where teams compete against each other with nine players each.
Since it is one of the biggest sporting platforms in the world, it's no surprise that the MLB features skillful players of all ages. Here are some of the youngest MLB players who are still active in the professional league events.
8. Cody Bellinger
Born: 13th July 1995
Status: Outfielder
Team: Dodgers
Age: 25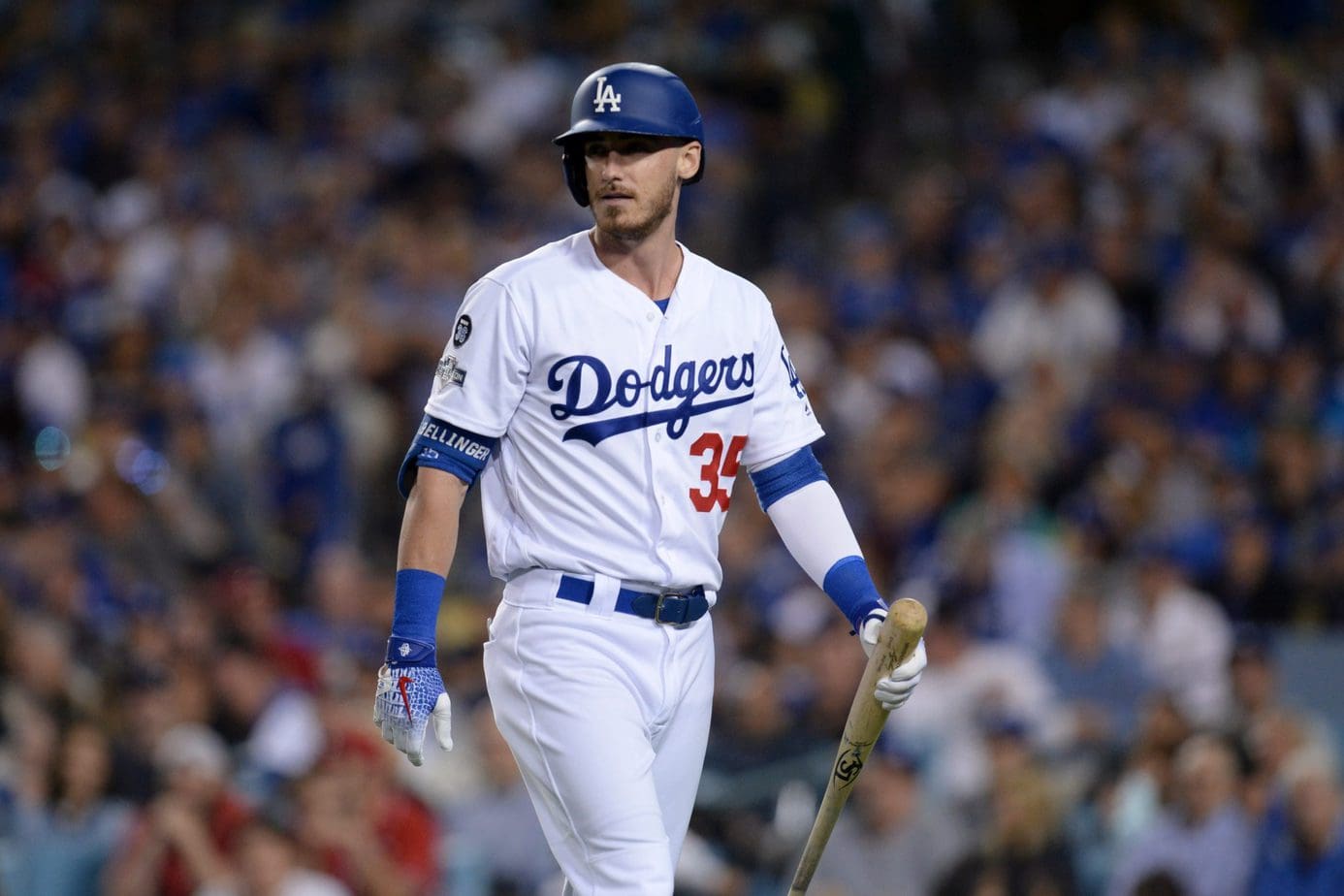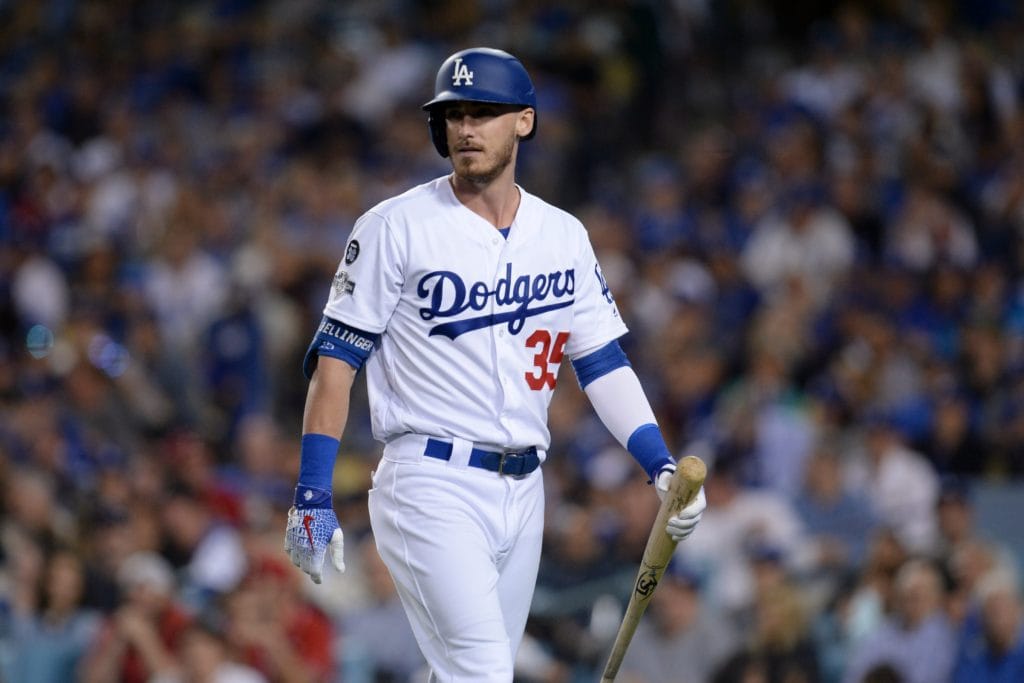 photo source: USA Today
One of the first basemen for the Los Angeles Dodgers, Cody Bellinger is one of the youngest active MLB players in the world. Bellinger is a professional American baseball player who is famously known for his dedication and professionalism.
Cody Bellinger, although one of the greatest players in the world, saw one of the biggest downfalls of his career in the 2020 season. Despite this, critics predicted that Bellinger would be able to put one of the strongest and most competitive bunch of players together for the 2021 season.
Bellinger won the "Rookie of the Year Award" following his enrollment in 2013.
Did You Know?
Bellinger has had his fair share of injuries in his MLB career – particularly early in the 2021 season, when he broke one of his legs and also cracked several ribs. These injuries caused him to miss a few matches, but Bellinger has since bounced back.
---
7. Ozzie Albies
Born: 7th January 1997
Status: Second Baseman
Team: Braves
Age: 24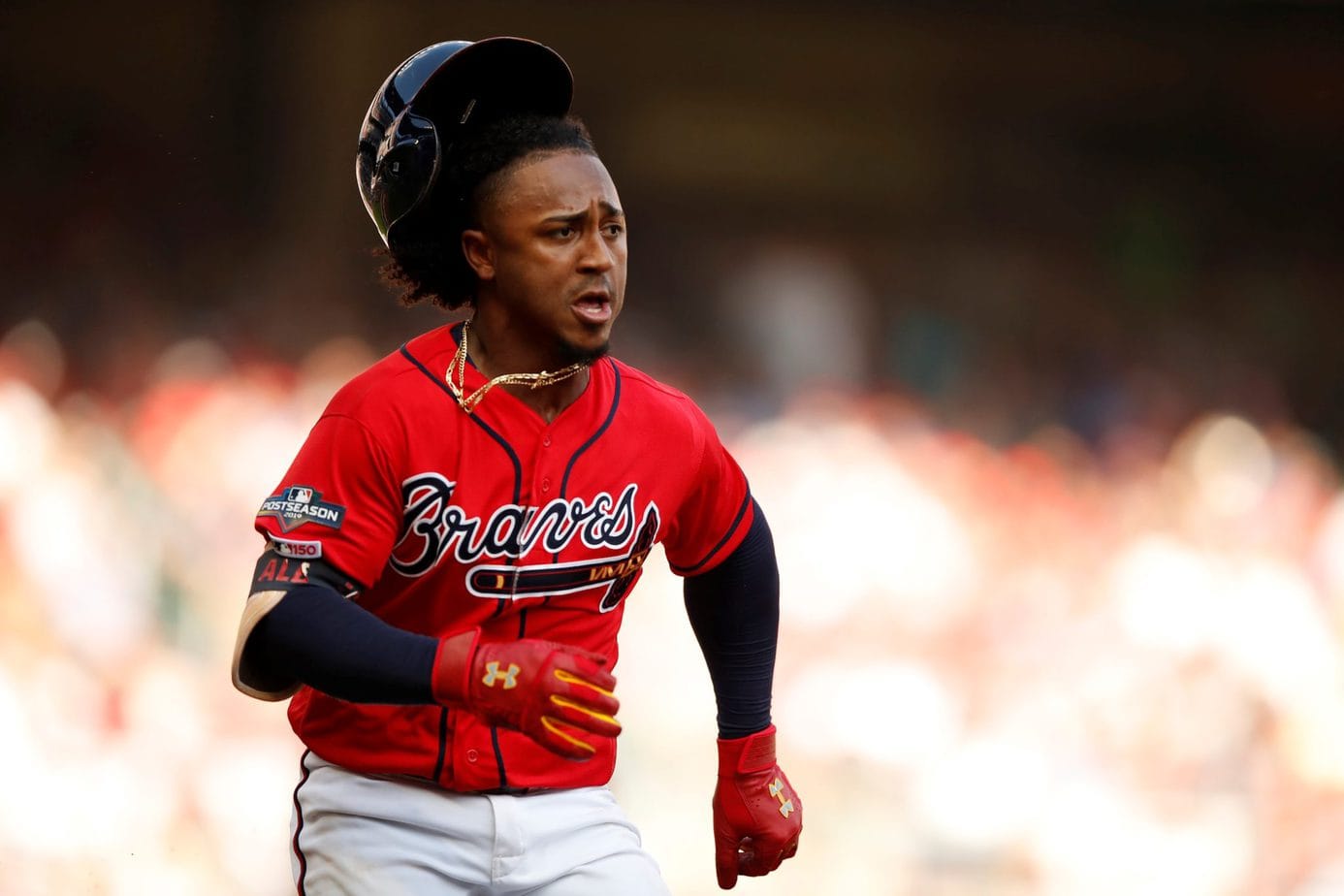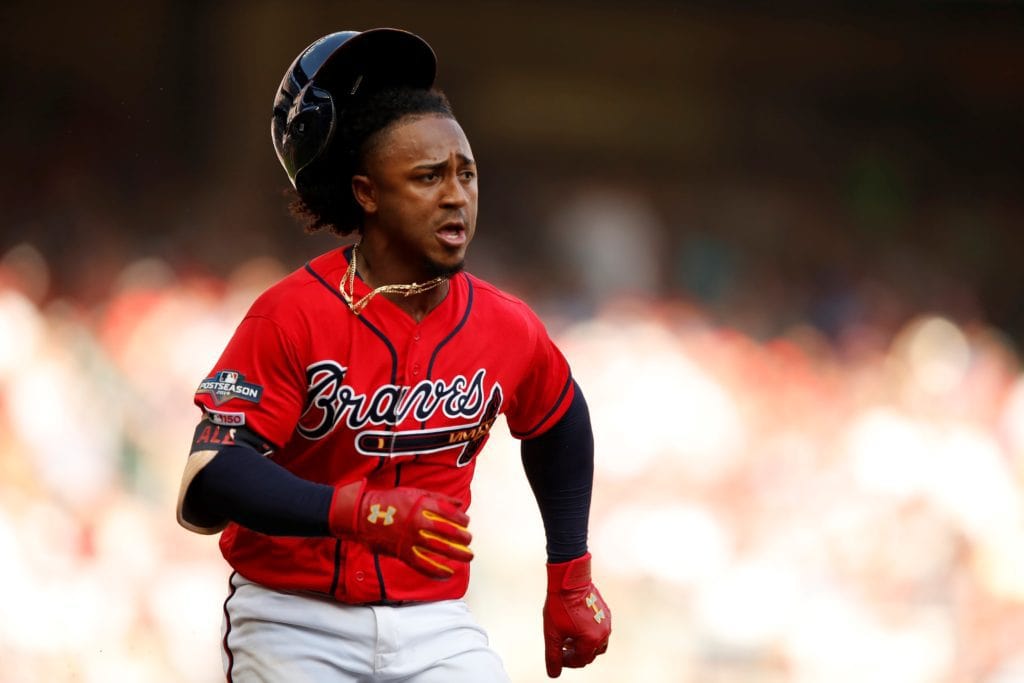 photo source: Tomahawktake.com
Ozzie Albies, a Curacaoan professional baseball player, is the second baseman for the Atlanta Braves in the MLB, and is also one of the youngest players in the world.
Albies signed in 2013, and was recognized as a 2018 Major League Baseball All-Star in his very first season. He also won the National League Silver Star Award as the second baseman in both 2019 and 2021.
Impressively, Albies is the first second baseman in Braves franchise history to hit thirty homeruns – and drive in one hundred runs – in the same season.
Did You Know?
Ozzie Albies uses a mitten to grip his ball securely. He is also one of the few players in the MLB who can speak more than three languages, with English, Spanish, and Papiamento included in his linguistic arsenal.
---
6. Ronald Acuna Jr.
Born: 18th December 1997
Status: Outfielder
Team: Braves
Age: 23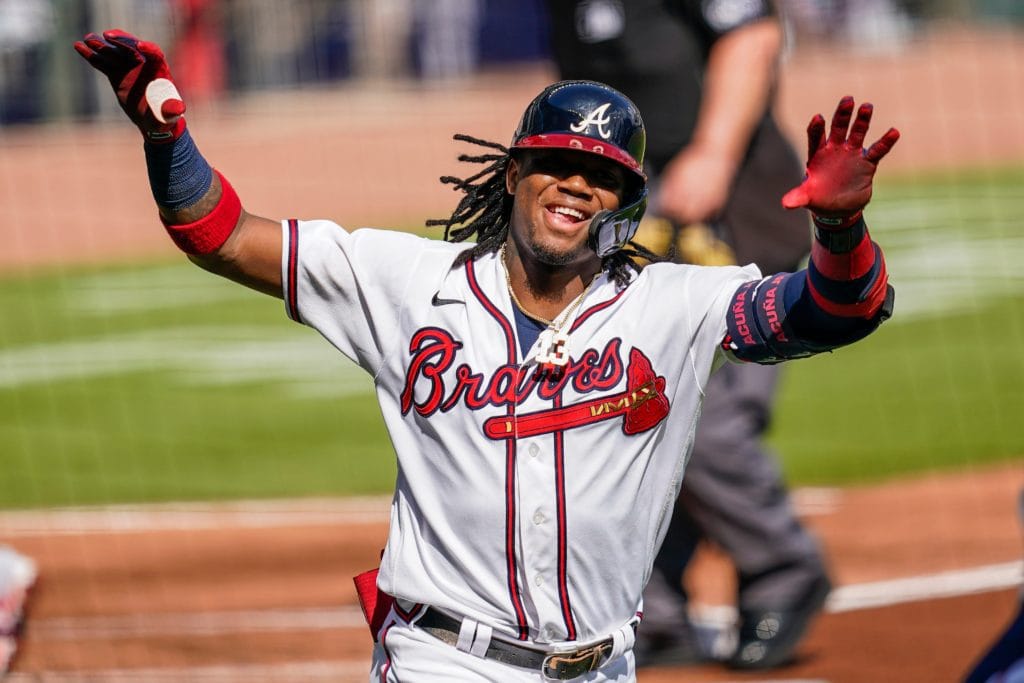 photo source: USA Today Sports
The Venezuelan professional baseball outfielder for the Atlanta Braves is the sixth currently active youngest player in the MLB. Ronald Acuna Jr. was also the youngest player in the MLB for a brief period of time back in 2018, when he was promoted to the Major League after being signed as an international free agent in 2014.
Acuna is a strong right-handed batter with an all-around batting range, making him a vital part of any team. At age 21, Acuna was the youngest player in history to have signed a contract worth at least $100 million. It was the largest deal to have been offered to someone of less than one year of Major League service.
Did You Know?
Ronald Acuna Jr. has accumulated some physical injuries over the years. Like other athletes, his injuries have cost him valuable career growth at times. In 2018, Acuna tore his right ACL during the active season. His injury not only sidelined him for the rest of that season, but also cost him nomination for the "Rookie of the Year" award.
---
5. Juan Soto
Born: 25th October 1998
Status: Outfielder
Team: Nationals
Age: 22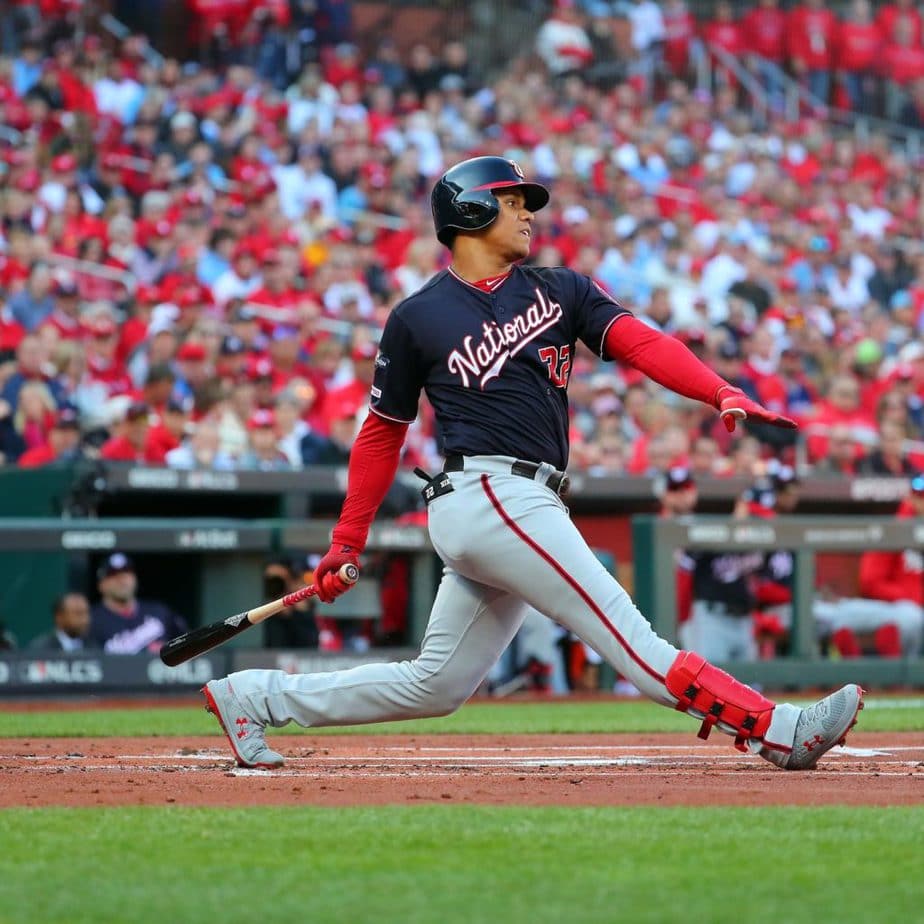 photo source: Beyondtheboxscore.com
Juan Soto, a professional baseball player from the Dominican Republic, was first signed as an international free agent in 2015. In 2017, Soto made his debut in Major League Baseball, and was even the runner up of the NL Rookie of the Year award.
Despite his young age, Soto has been one of the most impactful players in the MLB. He is already a World Series Champion, and consistently plays at the top of his game. Experts predict that Soto is a solid candidate for the MVP in the near future.
Did You Know?
Juan Soto – full name Juan Soto Pacheco – carries a fancy nickname in the world of professional baseball. He is known as the Childish Bambino because of his ballistic display at the Washington Nationals, where he hit multiple homeruns.
---
4. Jarred Kelenic
Born: 16th July 1999
Status: Centerfielder
Team: Mariners
Age: 21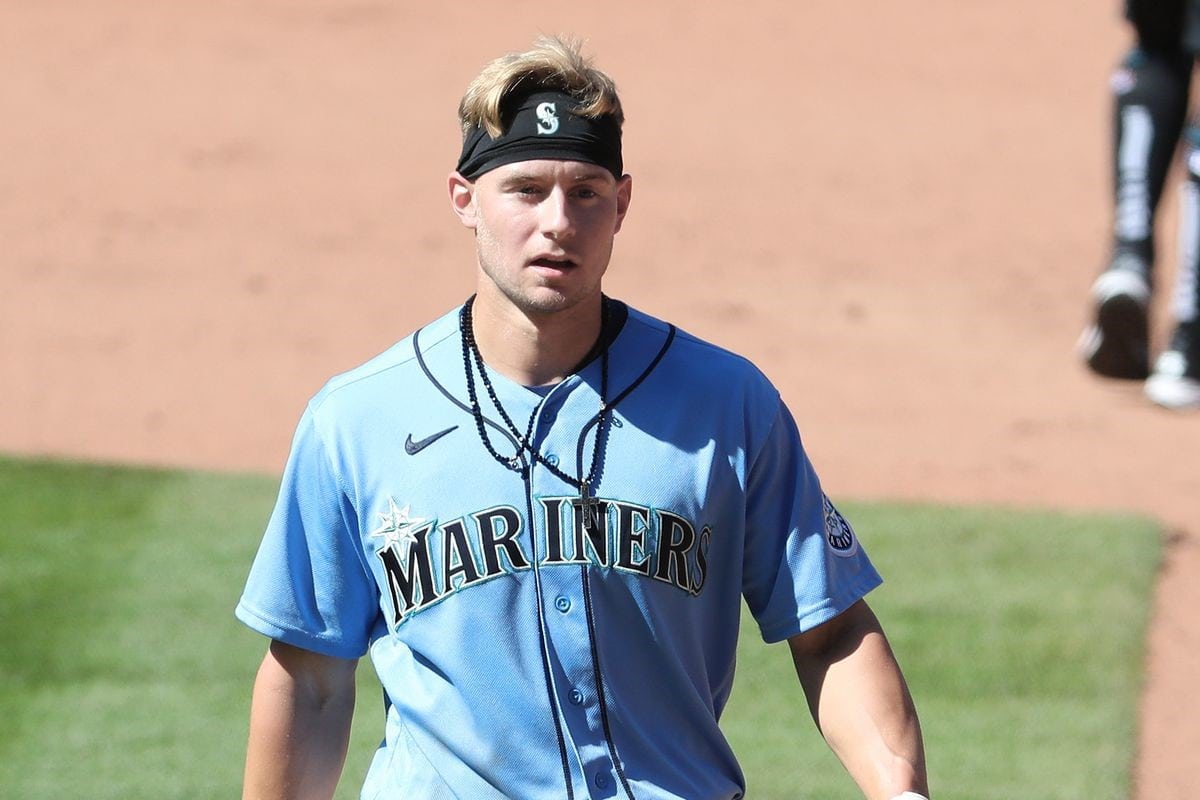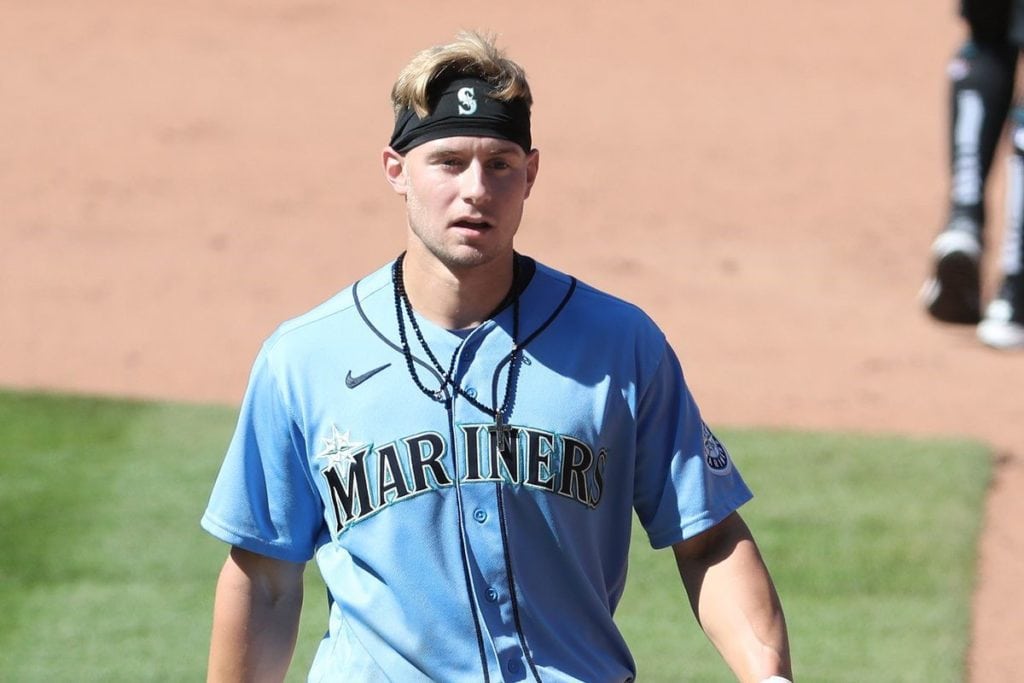 photo source: lookoutlanding.com
The fourth youngest currently active MLB player in the world, Jarred Kelenic is a professional player for the Seattle Mariners. He enrolled with the Mets in 2018, and was later traded.
Kelenic made his Major League debut in 2021, but his overall results show that this season has not been a great one for him, despite his potential.
Though 21 is undoubtedly young to play in the MLB, Kelenic actually experienced a delay in his professional career – he could have made his debut in the 2020 games, but was kept out of the Major Leagues after refusing to sign a contract with unfavorable terms.
Kelenic was considered as a candidate for the 2021 Rookie of the Year Award.
Did You Know?
Jarred Kelenic, though new to the Major League, has been a Minor League superstar for quite some time, despite his shaky first-year stats. In three Minor League seasons and over 178 games, Jarred Kelenic has hit .293/.369/.521 homeruns and 115 RBIs in 775 plate appearances.
---
3. Wander Franco
Born: 1st March 2001
Status: Shortstop and third baseman
Team: Rays
Age: 20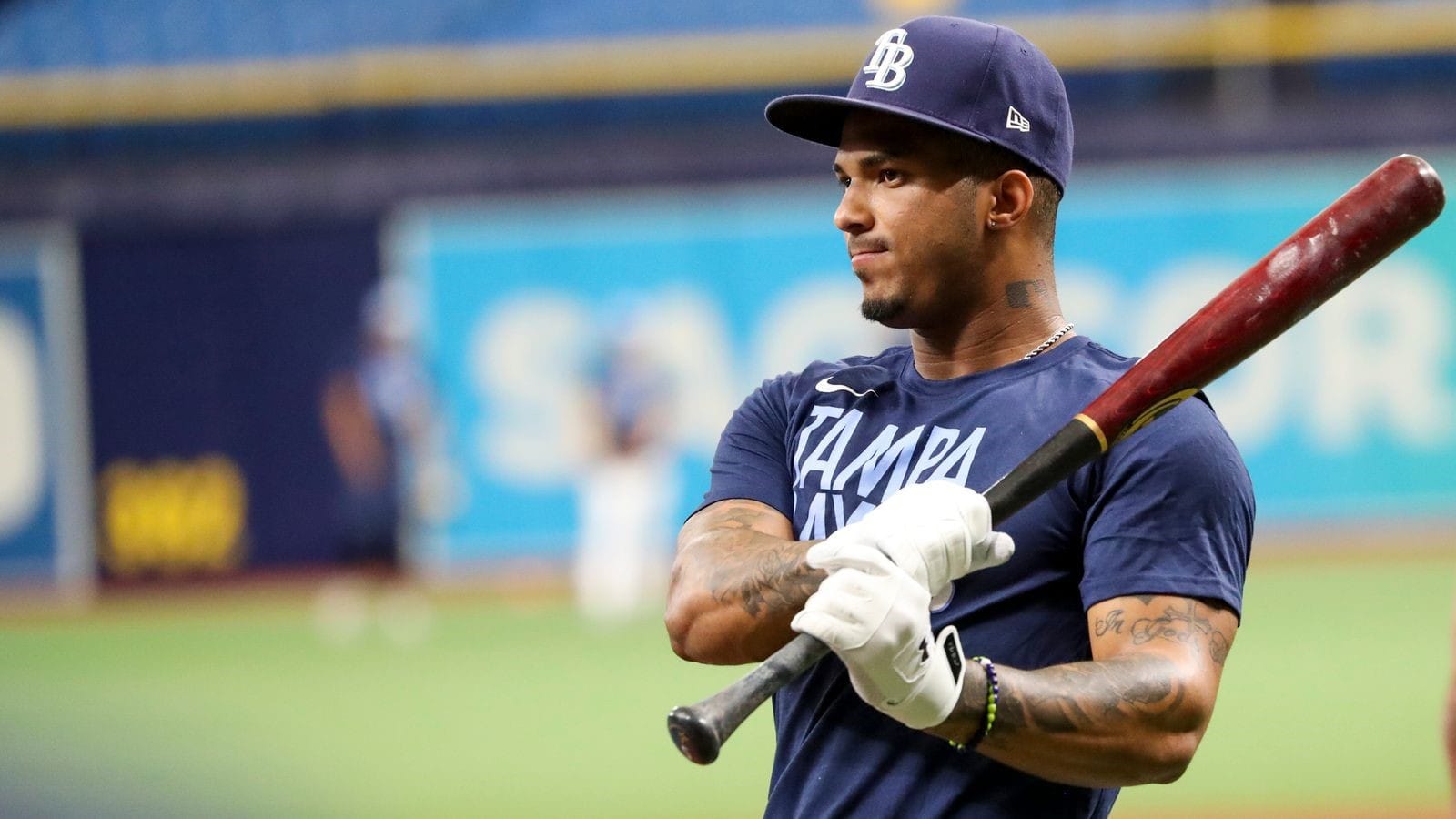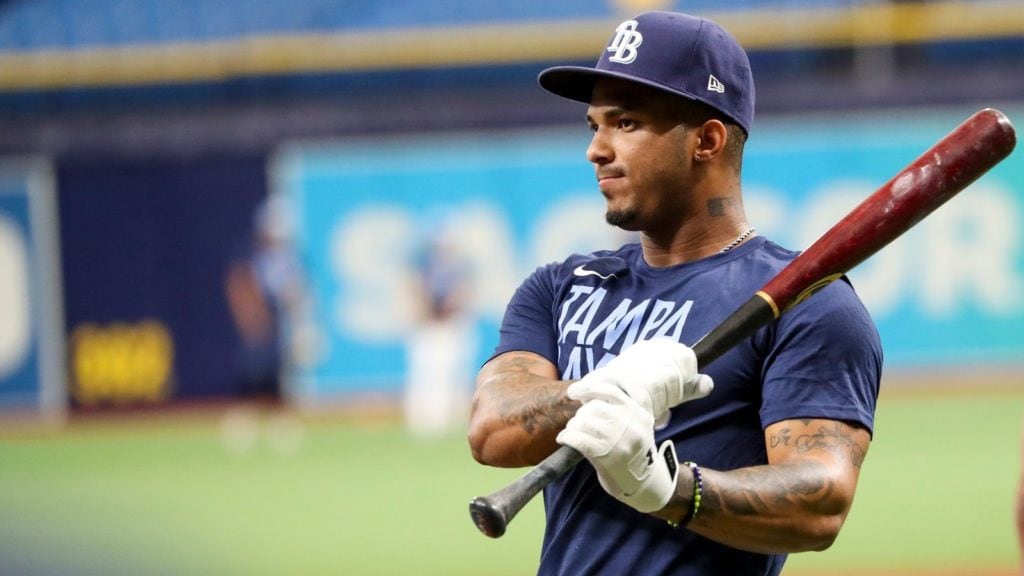 photo source: tampabay.com
Wander Franco, the third-youngest active MLB player in the world at just 20 years of age, plays for the Tampa Bay Rays. He made his Major League debut in 2021, and has scored seven homeruns to make useful contributions to his team's Major League campaign.
Wander Franco is considered one of the best young baseball athletes in the world, and also one of the best 20-year-old baseball players in the Major League. He is known especially for his dominating, all-out, explosive batting style.
During his short reign in the MLB, Franco has been instrumental in Tampa Bay Rays success. Despite being a new player, he has contributed to the team's prosperity by making seven homeruns, and a batting average of 288.
Did You Know?
Franco has earned the nickname of "El Patron," which translates to the "boss man." This is due to the great leadership skills he displays on the field.
---
2. Marco Luciano
Born: 10th September 2001
Status: Shortstop
Team: Giants
Age: 19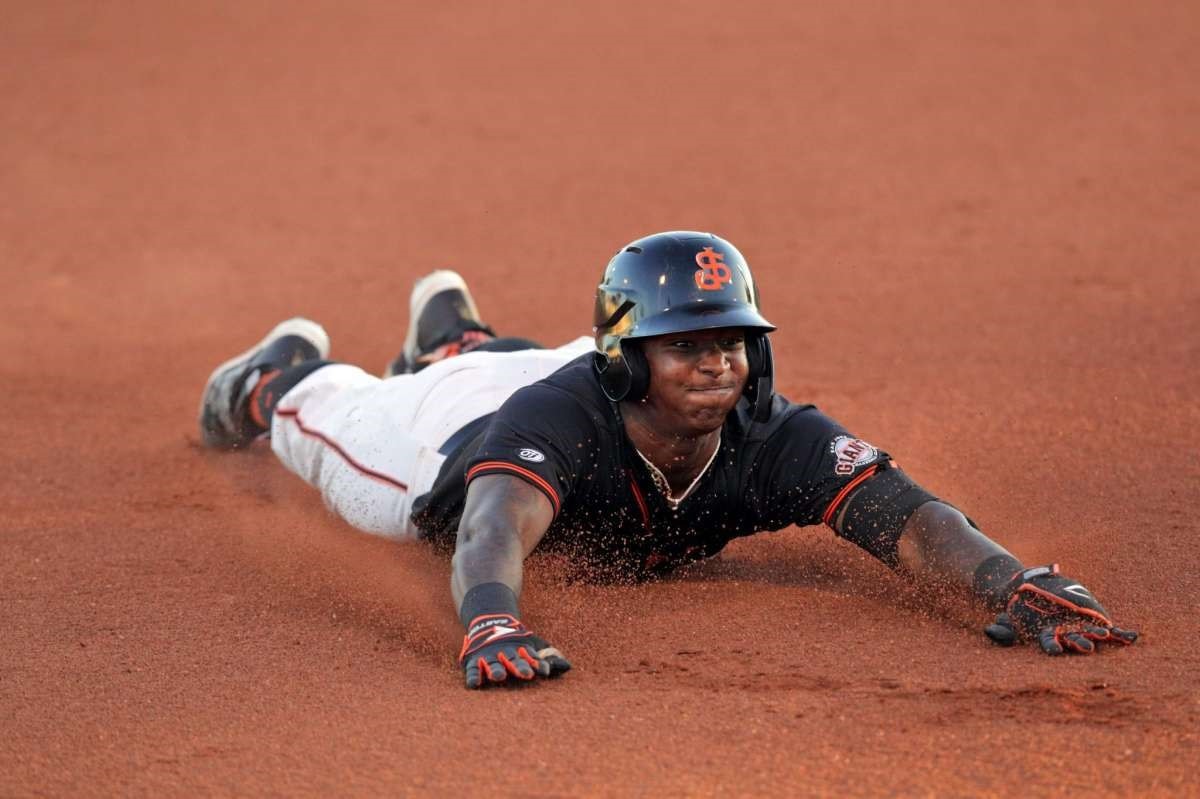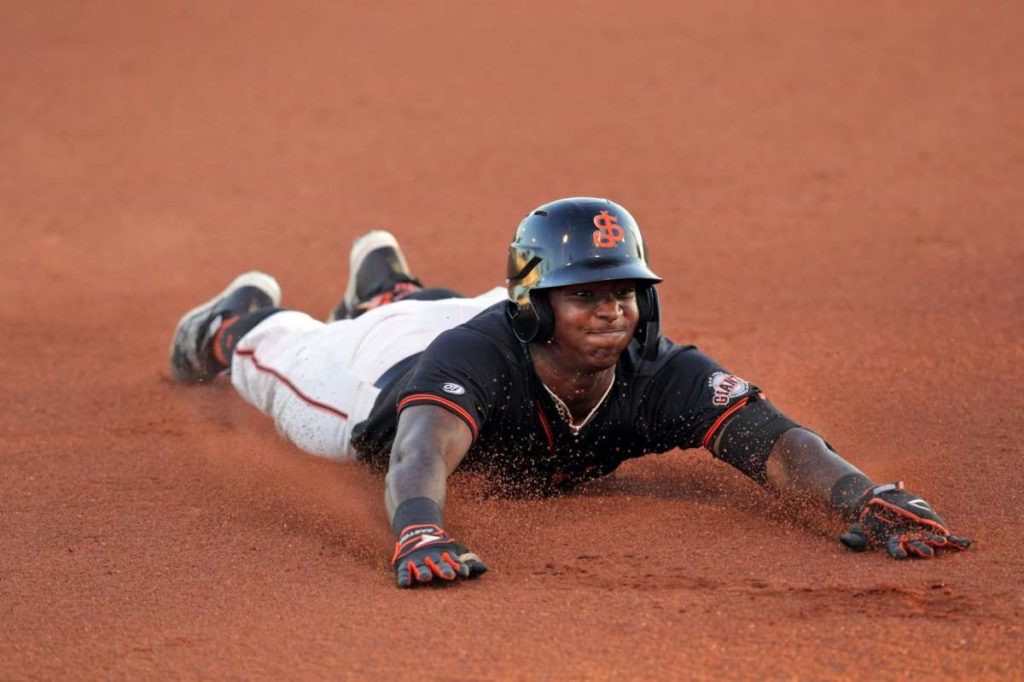 photo source: Carlos Avila Gonzalez/The Chronicle
Marco Jose Luciano is a 19-year-old active MLB player from the Dominican Republic. He was signed by the Giants at the very young age of 16. His favorite position is shortstop.
Luciano was the number 2-ranked prospect among 2008's international class, and he signed with a bonus of 2.6 million dollars. Since that time, Luciano has moved to a rank of #5 overall.
Marco Jose Luciano is a very passionate and hardworking player, and is called "a man among the boys." He has been a great addition to his team, showcasing grace and composure no matter the situations he faces on the field.
Did You Know?
Luciano struck out 167 times between the two levels. He also increased the number of pitches he saw per plate appearance from 3.94 to 4.05 after his promotion.
---
1. Jasson Dominguez
Born: 7th February 2003
Status: Centerfielder
Team: Yankees
Age: 18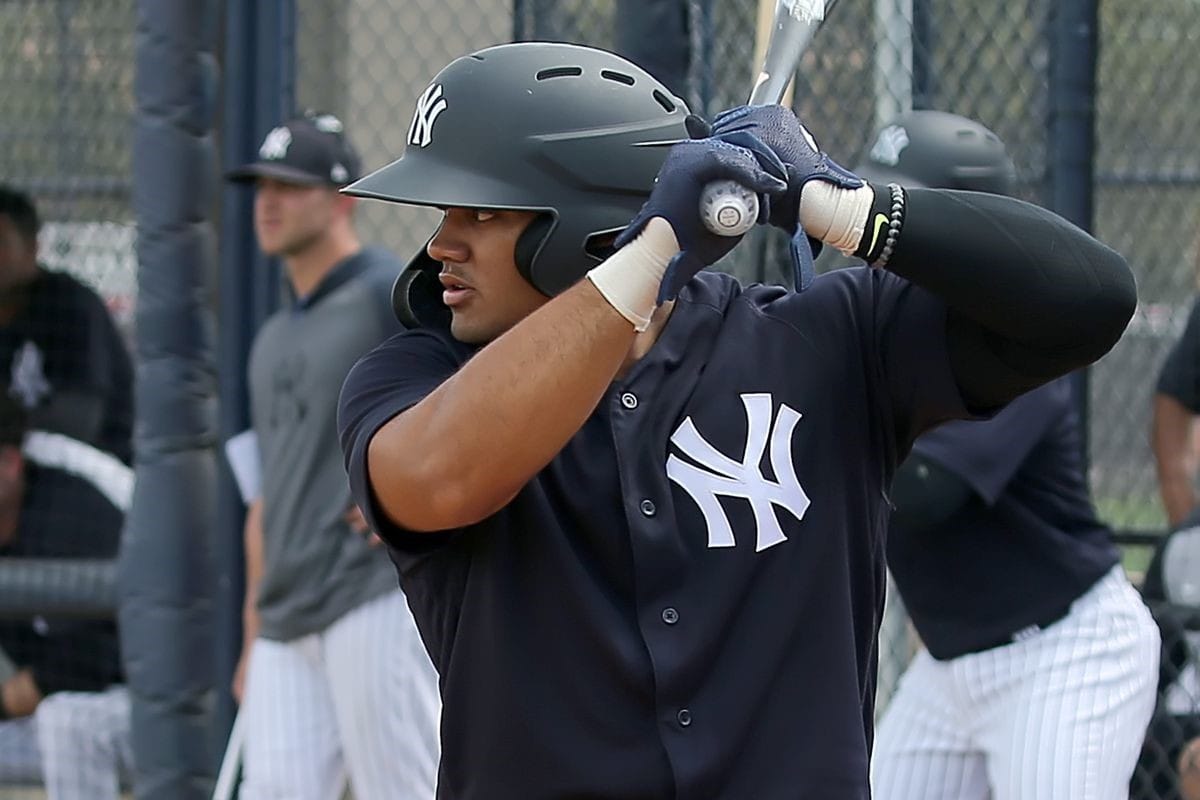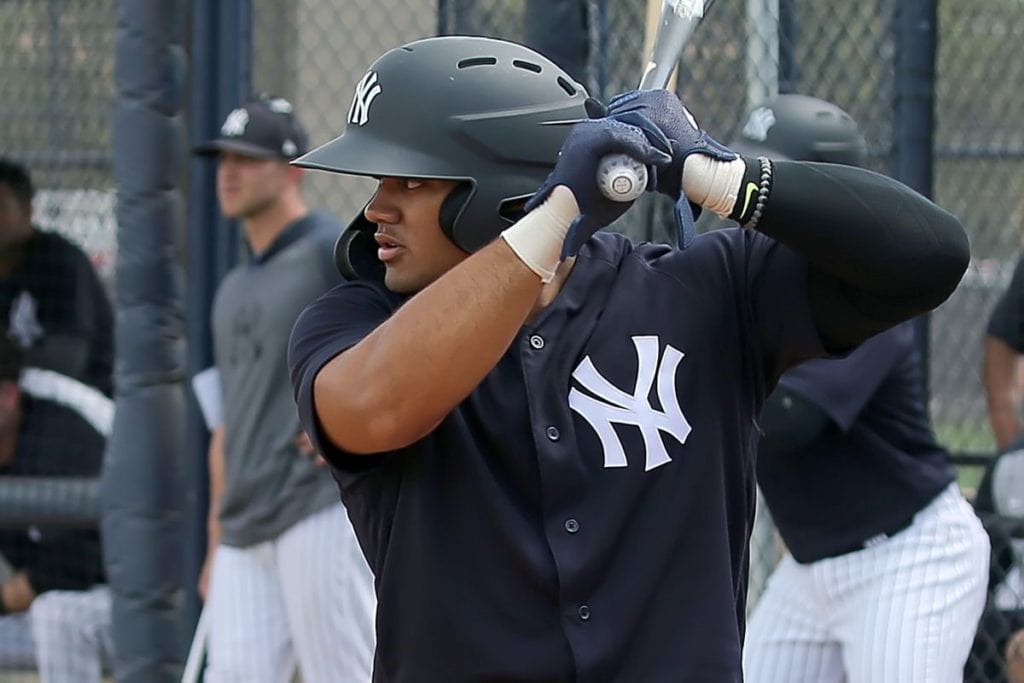 photo source: Pinstripalley.com
Jasson Dominguez is the youngest active MLB player in the world.
Born in Esperanza in the Dominican Republic, Dominguez is a switch-hitting center fielder for the New York Yankees Organization. He has been playing since the COVID-19 games were canceled.
Enrolled in the games when he was just 16, Dominguez has been taking the world by storm through his passion and commitment to the game of baseball. He is considered a type of anomaly, since there are not many professional baseball players of his age or caliber.
Did You Know?
Jason Dominguez is jokingly called "the Martian" because of his otherworldly traits. He does not look like he would be 18, so his teammates joke that he is not from this world.
OTHER POSTS YOU MAY BE INTERESTED IN