College football stadiums are a major part of the culture of American football. The stadiums offer a unique atmosphere for the game and are often known for their unique architecture, style, and history.
Not only do they provide a vivid atmosphere for fans to enjoy, but they also provide entertainment for those who go to watch them play. These stadiums can be found in every state and most major cities in America.
The oldest college football stadiums in the US are home to some of the most storied traditions in college football. Whether it was the raucous crowds or a play that decided the entire outcome of a game, these stadiums and their history are alight with stories. That's why in this article, we list down the eight oldest college football stadiums in the US.
8. Vaught-Hemingway Stadium
Year: 1915
University: University of Mississippi
Location: 6 All American Drive, Oxford, MS 38655
Capacity: 64,038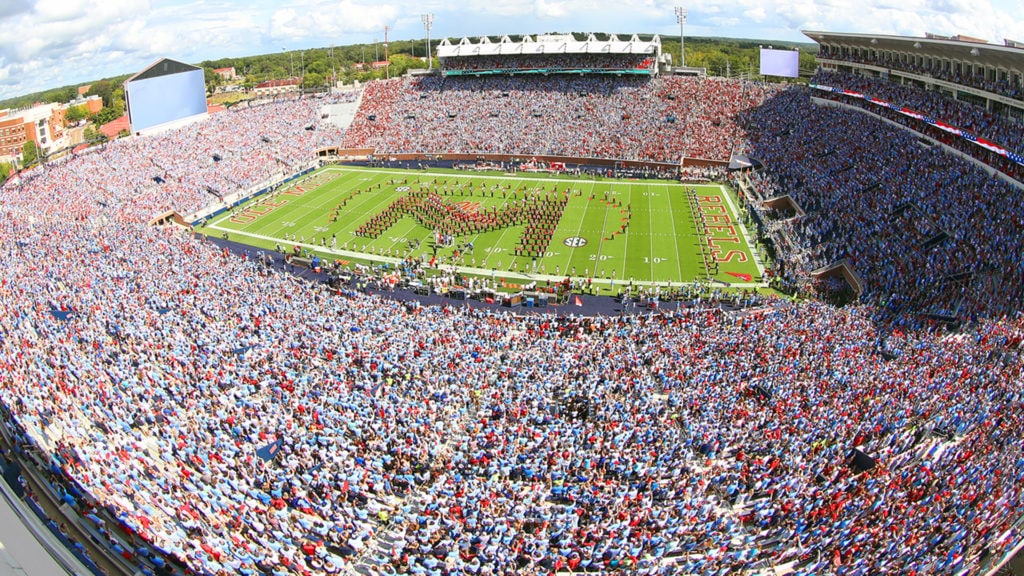 photo source: olemisssports.com
Vaught-Hemingway Stadium, commonly called "Hemingway Stadium," is a football stadium located in Oxford, Mississippi. It was completed in 1915 and has a capacity of 24,000 people. In addition to hosting football games, Vaught-Hemingway Stadium hosts the annual University of Mississippi at Ole Miss football game.
The stadium underwent renovations and later increased its seating capacity and several features.
The playing field at Hollingsworth Field has been restored to natural grass for the first time since 2002, and there are also new video boards and sound systems, stadium lights, and other improvements.
Did You Know?
The stadium is named after the late Judge William Hemingway, a professor of law and a longtime chair of the university's Committee on Athletics (1869–1937). John Howard Vaught's name is also added to the stadium because of his longtime service as head football coach of Ole Miss.
---
7. Yale Bowl
Year: 1914
University: Yale University
Location: 81 Central Ave, New Haven, CT 06515
Capacity: 61,446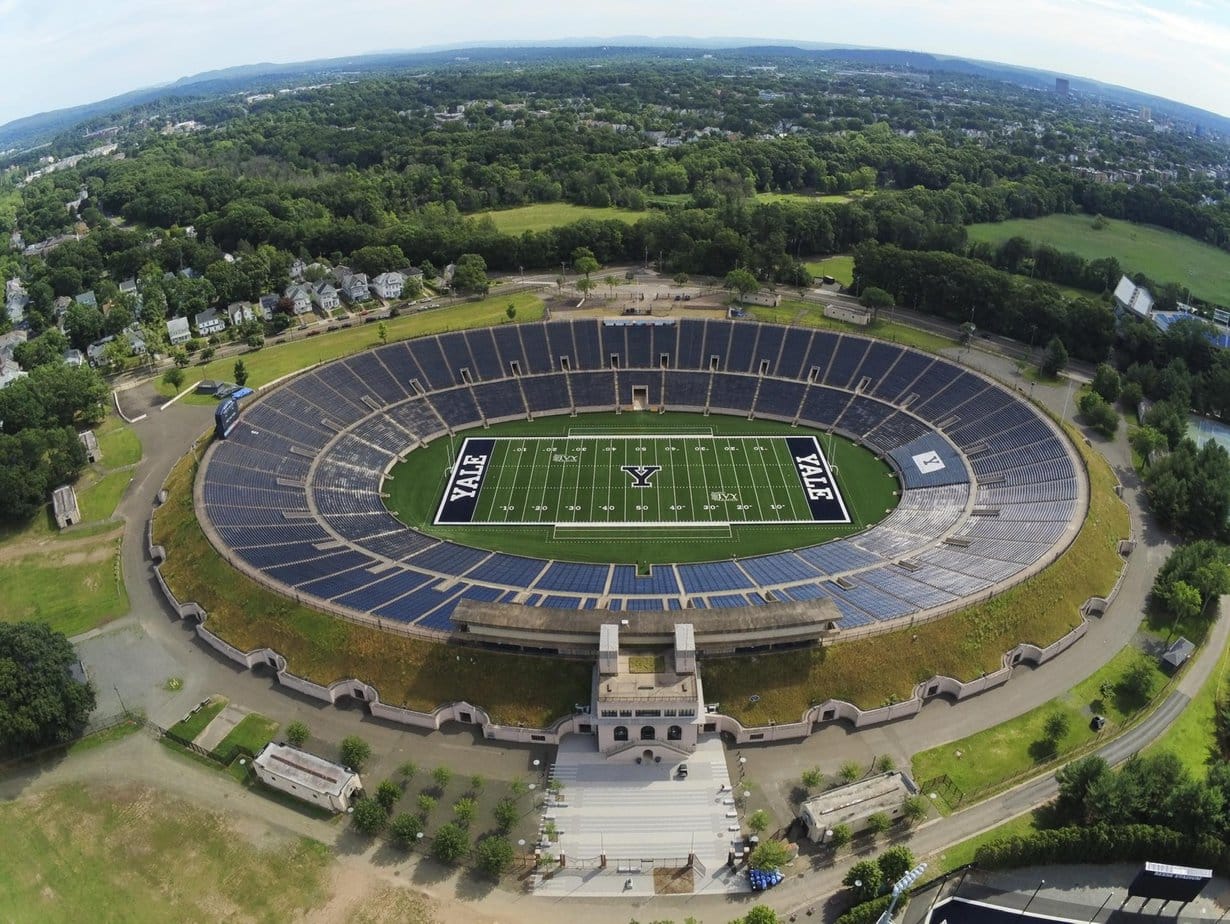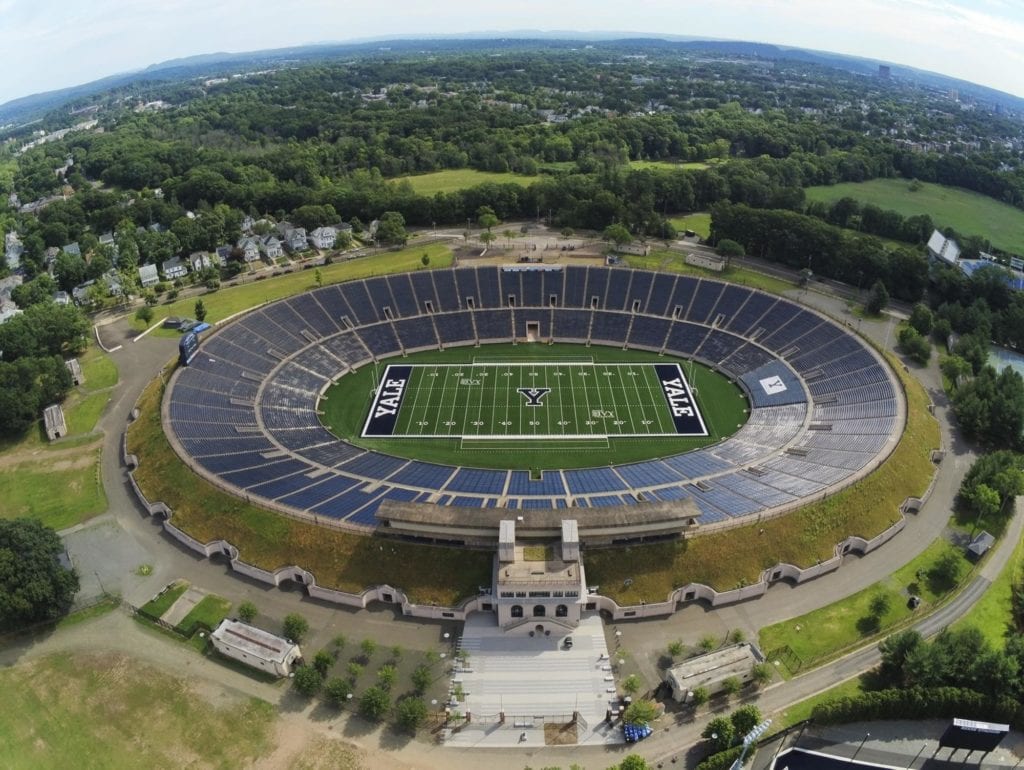 photo source: yalebulldogs.com
The Yale Bowl is located in New Haven, in the state of Connecticut. It is home to the Yale Bulldogs football team and is used for other sporting events. The stadium opened in 1914 with a seating capacity of 60,000, then expanded to 70,869 in 1994 and 2006, and finally to its current seating capacity of 61,446.
In place of Yale Field, Charles A. Ferry, a member of the class of 1871, recommended the design for the Yale Bowl.
Did You Know?
In 1987, it was given national historic landmark status by the federal government. The popularity and mythical importance of the first "Bowl" have never faded.
---
6. Davis Wade Stadium
Year: 1914
University: Mississippi State University
Location: 90 B.S. Hood Rd, Mississippi State, MS 39762
Capacity: 61,337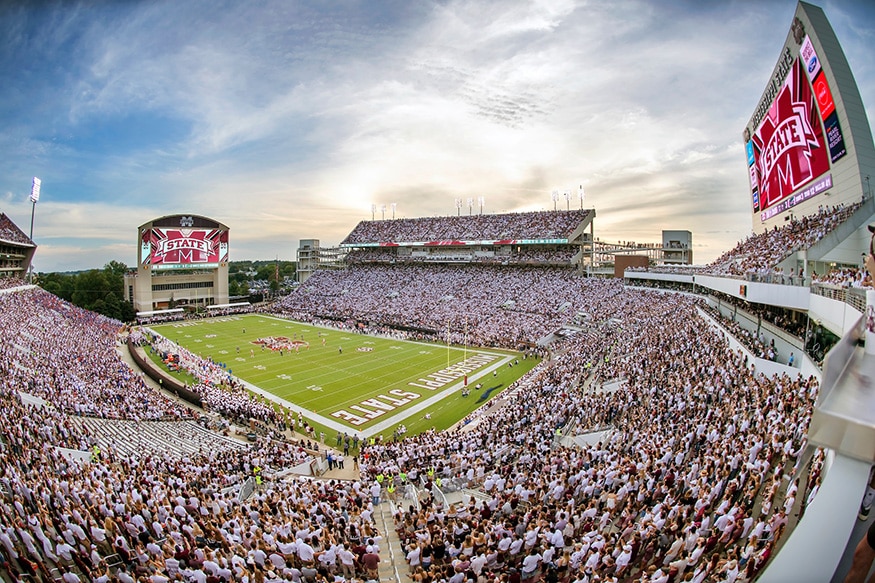 photo source: msstate.edu
Davis Wade Stadium has a capacity of up to 37,000 fans and is the home for Mississippi State Bulldogs football. The stadium was built in 1914 and has been renovated several times since then. It is named after Floyd Davis Wade, Jr., who was one of the major financial contributors in making the stadium.
After years of planning and construction, Davis Wade Stadium opened its doors to allow residents to enjoy watching their hometown teams play while also celebrating their own university's athletic achievements during games held there throughout the year (including home football games).
Did You Know?
On the 50 yard line, beneath the players' bench, is the grave of Bully I, the first Bulldog mascot.
---
5. Bobby Dodd Stadium
Year: 1913
University: Georgia Tech
Location: 177 North Avenue NW, Atlanta, GA 30313
Capacity: 55,000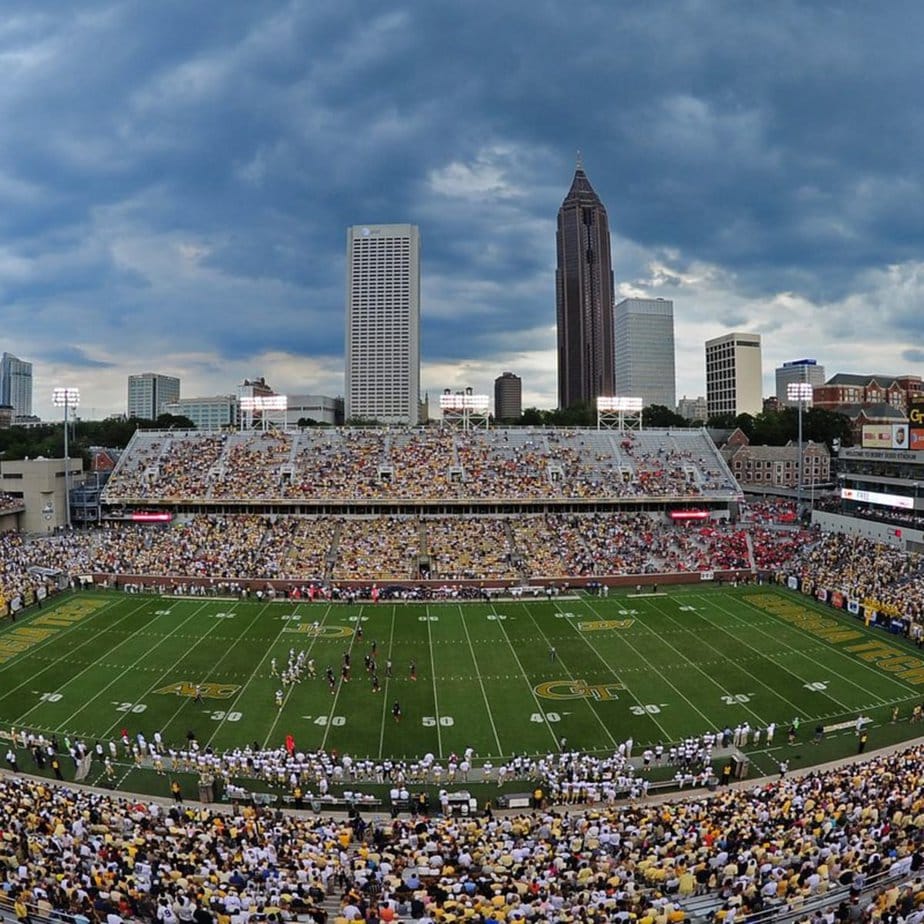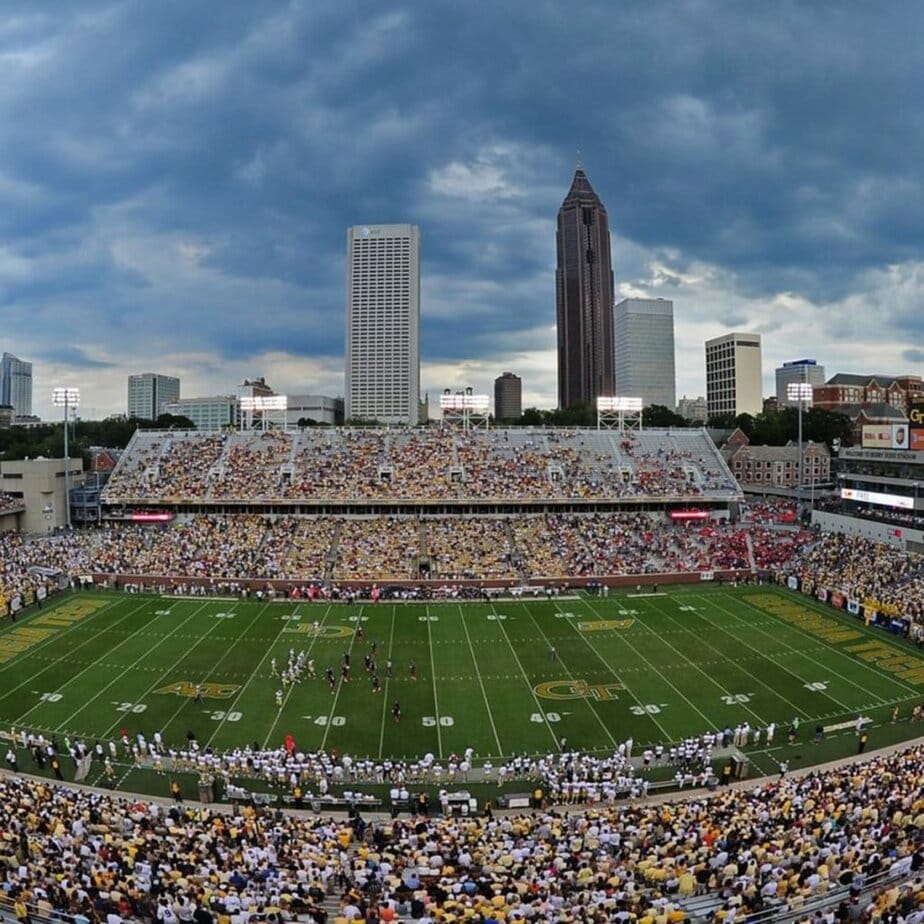 photo source: si.com
Bobby Dodd Stadium is a football stadium located in Atlanta, Georgia. With a capacity of 55,000 spectators, it serves as the home field for the Georgia Tech Yellow Jackets football team. The stadium was built in 1913 and named after the legendary football coach at Georgia Tech.
The stadium's expansion to its current capacity cost $32 million and was completed in 1993.
In addition to hosting home games for the Yellow Jackets, Bobby Dodd Stadium also hosts concerts and other events such as motor sports races.
Did You Know?
Grant Field was the original name for Georgia Tech's stadium.
---
4. Fitton Field
Year: 1908
University: Holy Cross College
Location: 1 College St, Worcester, MA 01610
Capacity: 23,500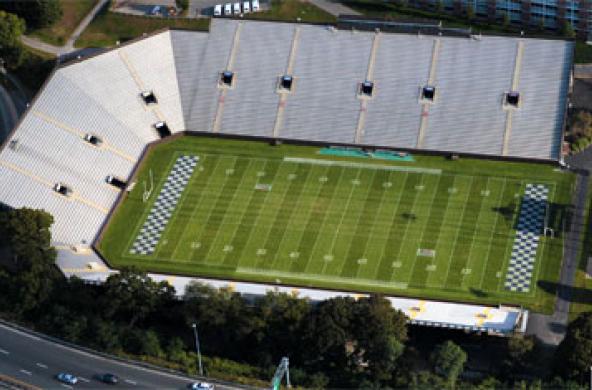 photo source: holycross.edu
Fitton is regarded as the finest natural grass venue for watching and playing college football games in the Northeast.
The field is always in pristine playing shape and has hosted some of the greatest teams in college football. The field, which is always in top playing condition, has hosted some of the best college football teams in the country.
---
3. Kyle Field
Year: 1904
University: Texas A&M University
Location: 756 Houston St, College Station, TX 77843
Capacity: 102,733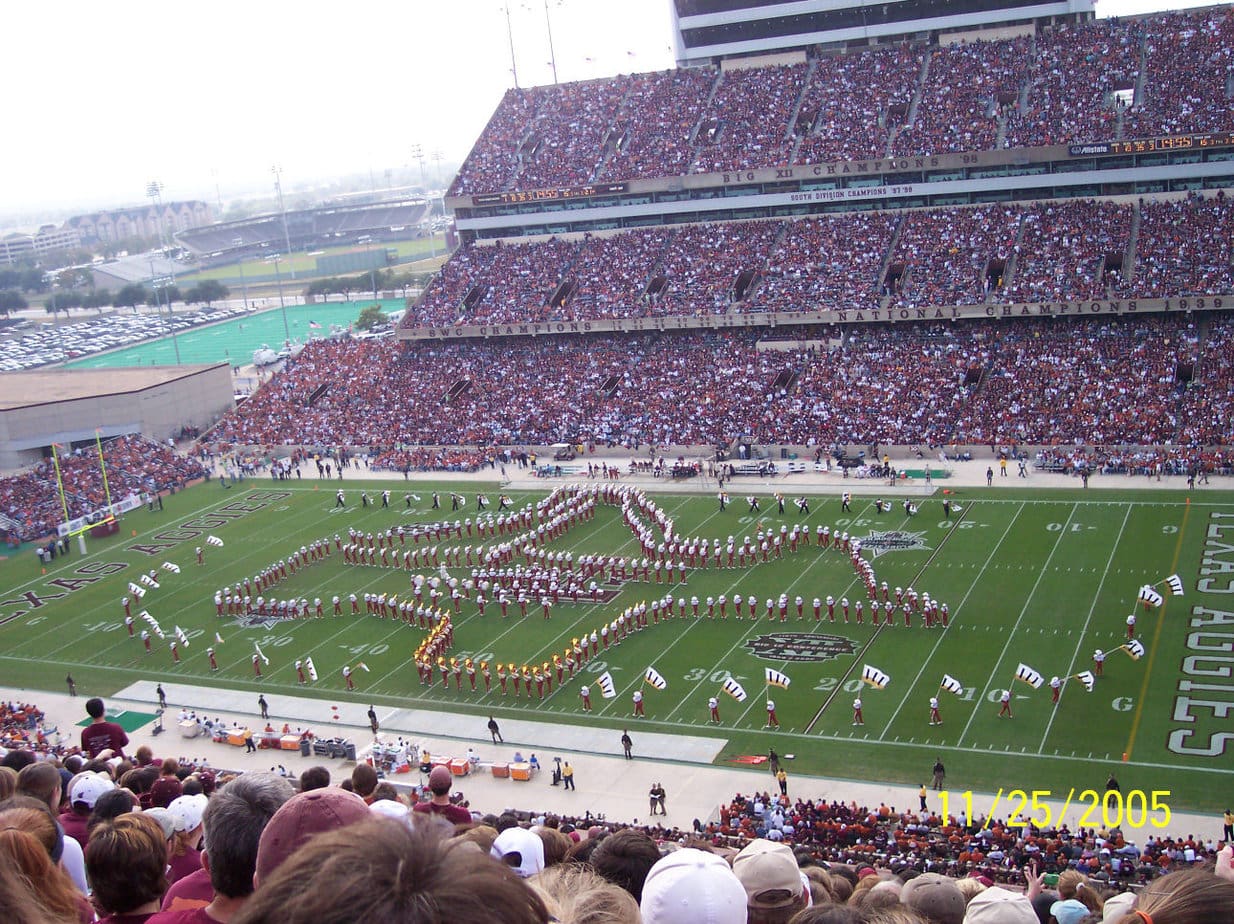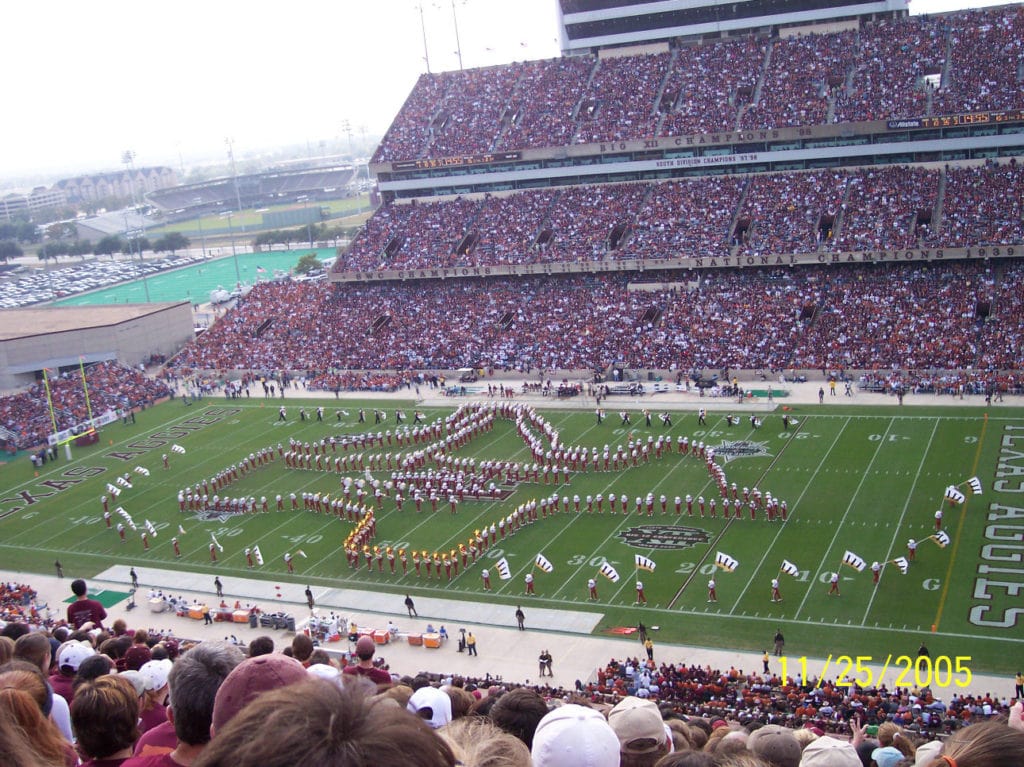 photo source: Wikimedia
Kyle Field is a stadium located in College Station, Texas. It is known as the Texas A&M Stadium and is home to the Texas A&M Aggies football team. It has a seating capacity of 102,733.
The stadium is widely considered one of the most prestigious venues in college football as it has been home to over 100 years of tradition and history.
Did You Know?
Edwin Jackson Kyle, the dean of agriculture and head of the athletic council at Texas A&M, is distinguished by having Kyle Field named in his honor.
---
2. Harvard Stadium
Year: 1903
University: Harvard University
Location: 79 N Harvard St, Allston, MA 02134
Capacity: 30,323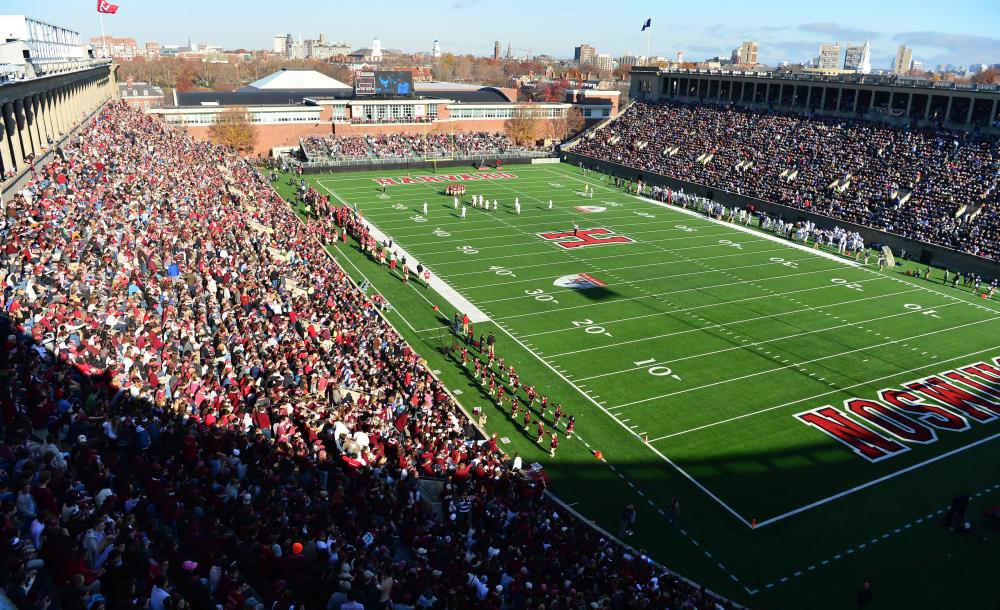 photo source: college.harvard.edu
Harvard Stadium is home to Harvard University's football team and is also used for other university-level events.
The stadium is located on the university campus and has been the site of numerous historic sporting events, including three Super Bowls, two NHL Winter Classics, and concerts by Aerosmith. It is considered one of the oldest stadiums still in use in the United States.
In addition to being an athletic venue, Harvard Stadium has hosted numerous athletic events such as soccer games and lacrosse matches. It has also been the site for graduation ceremonies by local schools.
The stadiums of Athens inspired its unique horse-shoe shape,and its architecture has withstood the test of time elegantly. Only four athletic facilities are considered national historic landmarks—Harvard Stadium is one of them.
Did You Know?
The Class of 1879 donated Harvard Stadium as a 25th anniversary gift, and it was inaugurated in 1903.
---
1. Franklin Field
Year: 1895
University: University of Pennsylvania
Location: 235 S 33rd St, Philadelphia, PA 19104
Capacity: Approximately 70,000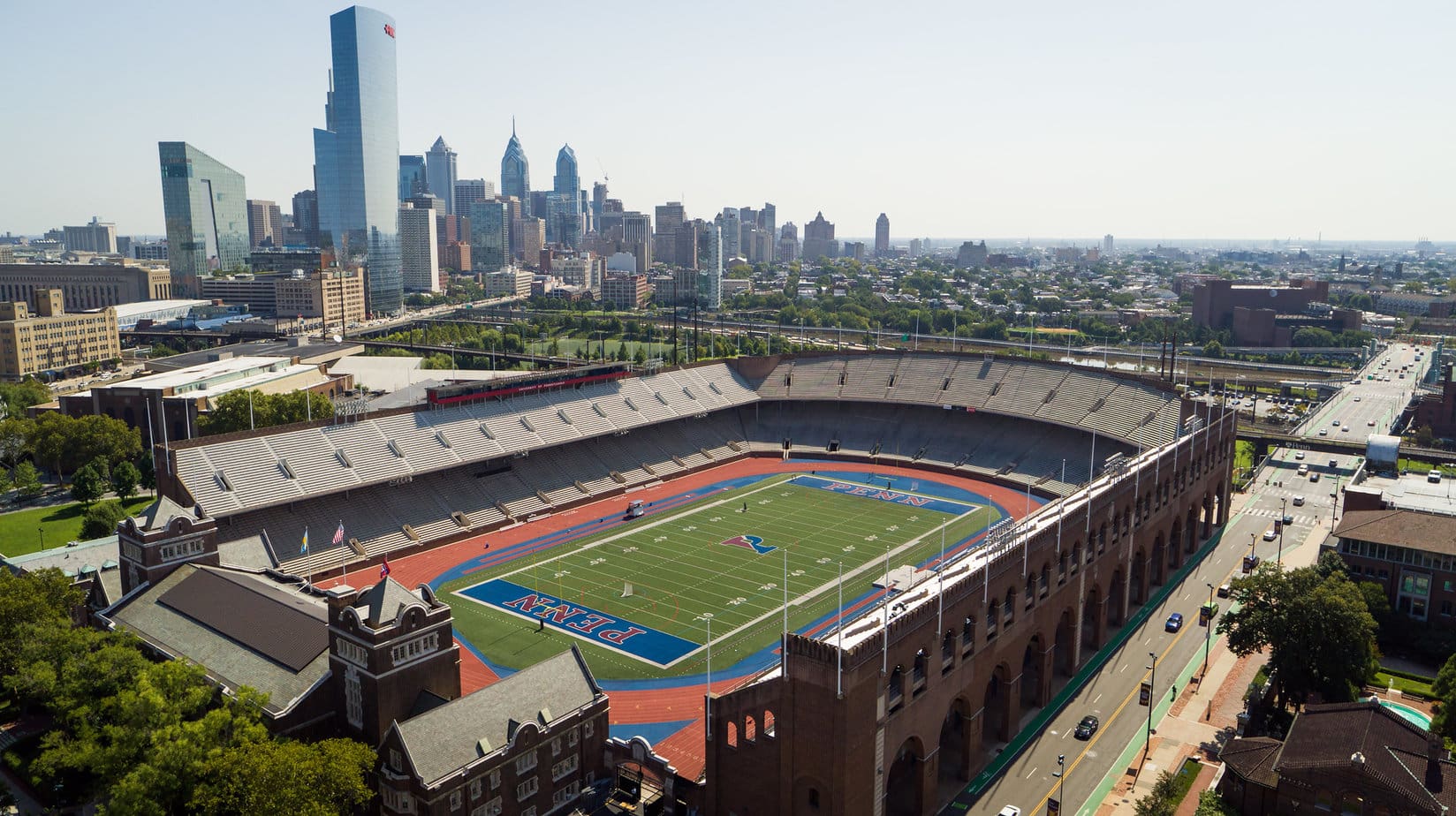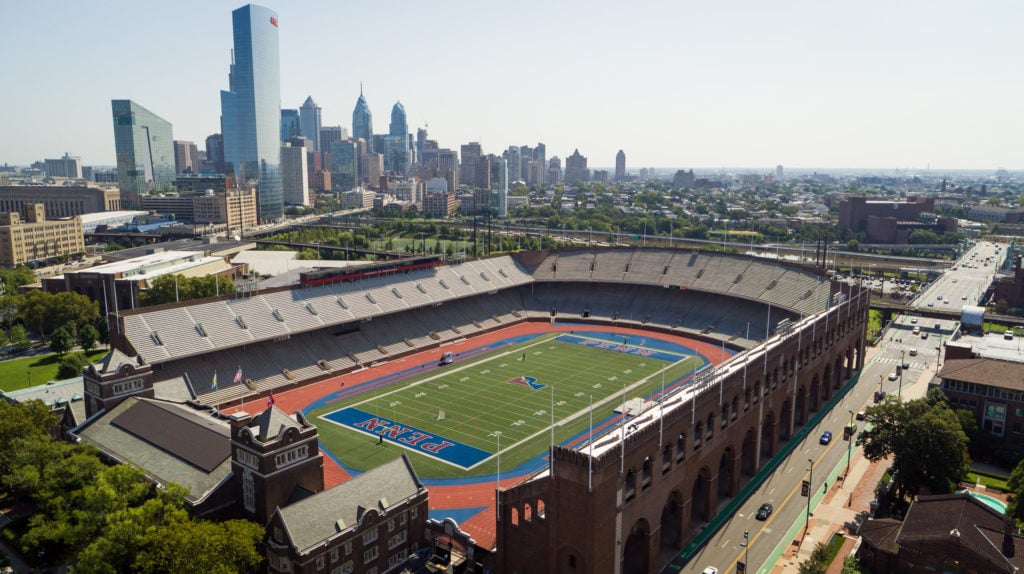 photo source: penntoday.upenn.edu
Franklin Field has been the home of the collegiate football team of the University of Pennsylvania since 1895. Franklin Field is considered the oldest college football field in the United States and has hosted dozens of epic games over the years.
It hosted the Army-Navy Game's first neutral site in 1899. Franklin Field was the first permanent horseshoe college stadium when a brick horseshoe was installed instead of the wooden stands in the stadium in 1903 to improve seats for large sporting events.
Did You Know?
Franklin Field was the country's first scoreboard-equipped and two-tiered stadium.