During the 19th century, boxing became a worldwide sport, sought-after by many, and its popularity brought different weight divisions originating in the United States and Great Britain. The heavyweight division had no limit before 1920, when the limit was set at 175 pounds to even out the competition.
Today, this division implies boxers between 170 and 200 pounds, colliding with a new super-heavyweight division over 200 pounds. There were eight weight divisions in boxing throughout history, and even with 17 weight classes today, the heavyweight is one of the most popular.
The heavyweight championships are not easy to fight, especially win, but most champions are in their 20s, when their strength, mobility, and training are considered the best.
It is not a fact, as some of the best heavyweight champions were well into their 40s when they acquired their major boxing titles.
The heavyweight class is present in professional wrestling, but today we look at some of the oldest heavyweight boxing champions!
Sanctioning Boxing Bodies:
WBA – World Boxing Association
WBO – World Boxing Organization
WBC – World Boxing Council
IBF – International Boxing Federation
NBA – National Boxing Association
NYSAC – New York State Athletic Commission
10. Gears
Age On the Last Day: 37 years, 6 months, 5 days
Champion: April 5, 1915 – July 4, 1919
Champion Days: 1,551
Recognition: Lineal/World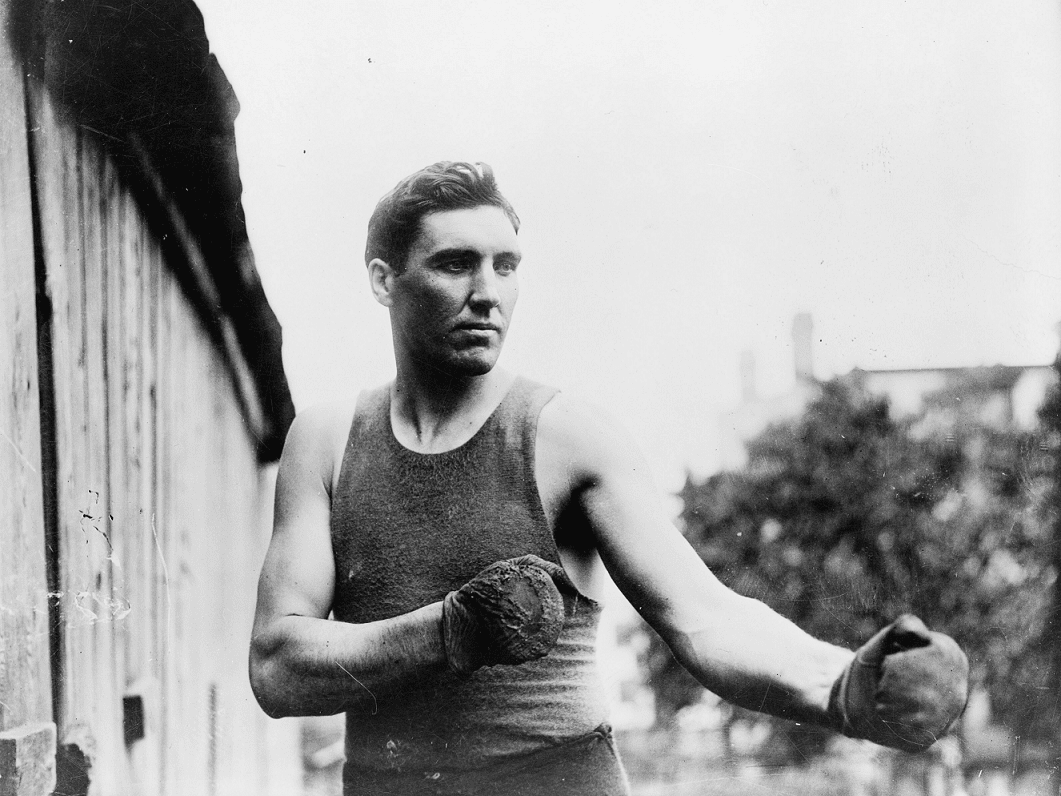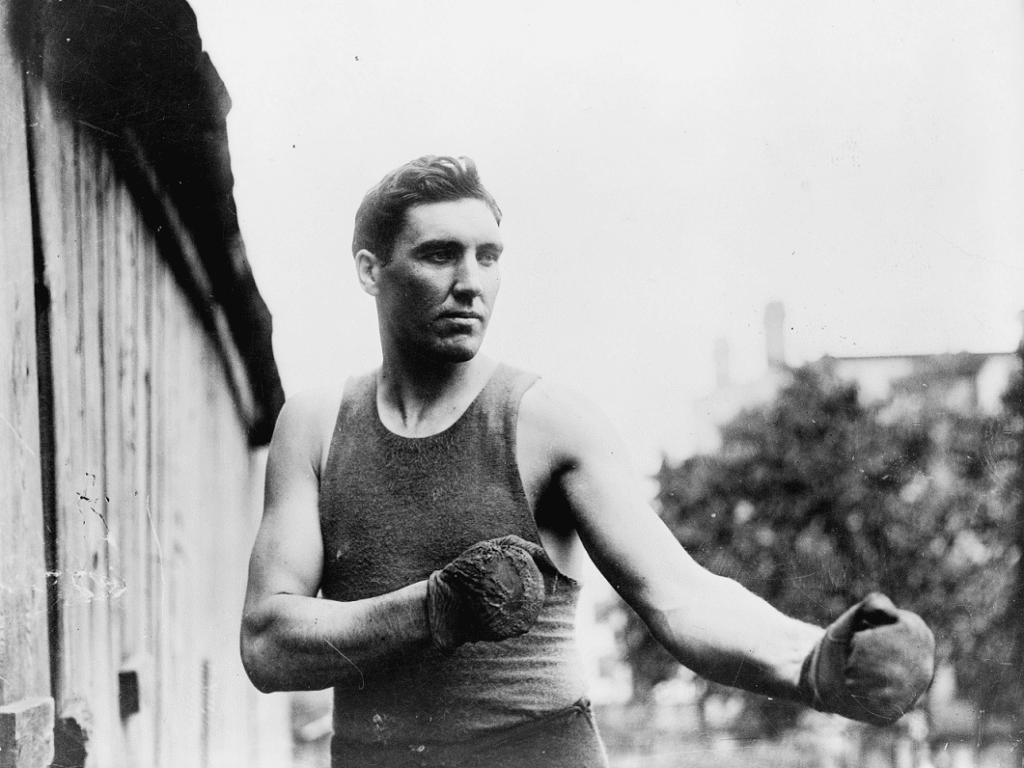 photo source: Wikimedia Commons
Jess Willard is the youngest champion on our list from the oldest competition. He won the heavyweight title in April 1915, taking it from Jack Johnson.
Jess was nicknamed Pottawatomie Giant and "The Great White Hope" after winning his championship. Willard had 26 wins out of 34 total fights.
Willard was known for his orthodox stance, standing with his weaker side closer to the opponent. He held his title for over four years until 1919, when he lost to Jack Dempsey.
Their fight is considered the worst beating any boxer has ever received, as Willard suffered horrible injuries.
Did You Know?
Jess Willard was said to be a kind man who became a boxer due to a lack of education. Fans knew he often waited for his opponent to attack first, so he could defend himself rather than hurt him. But he was charged with second-degree murder for killing his opponent Jack "Bull" Young in 1913.
---
9. Muhammad Ali
Age On the Last Day: 37 years, 9 months, 1 day
Champion: September 15, 1978 – October 18, 1979
Champion Days: 398
Recognition: WBA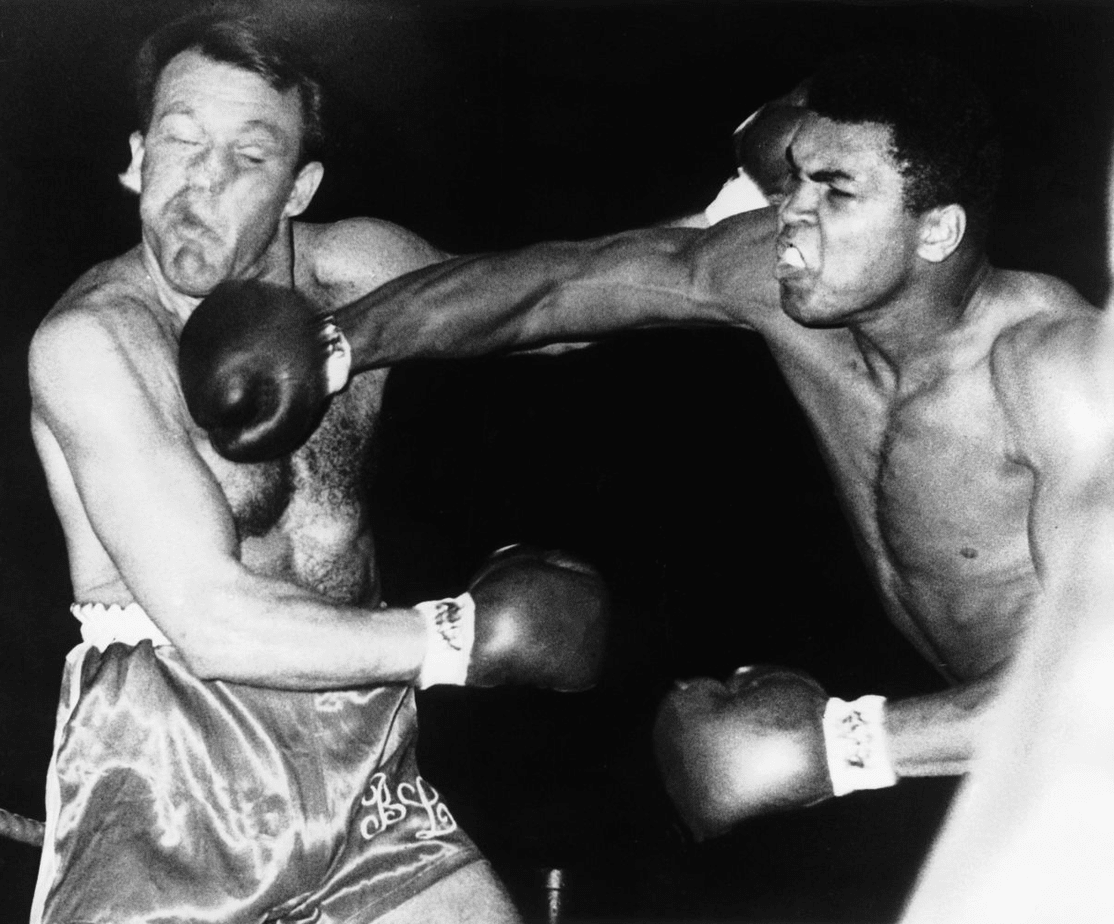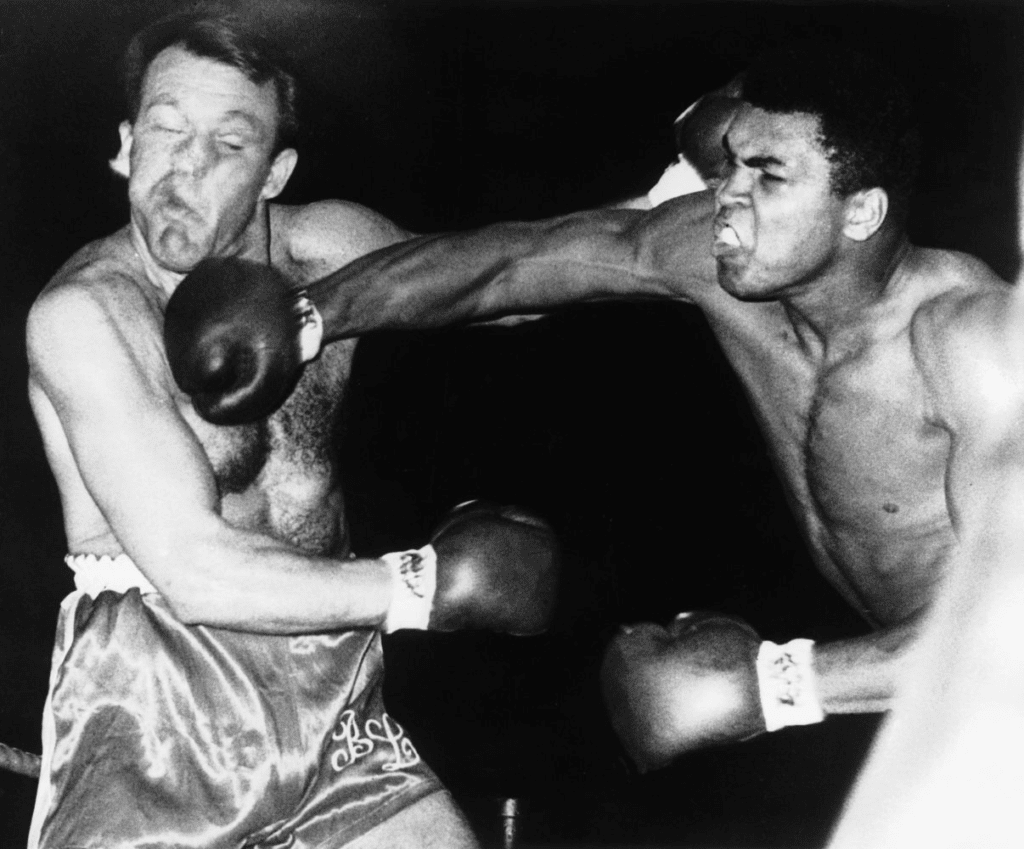 photo source: Wikimedia Commons
Known as the greatest heavyweight boxer of all time, Muhammad Ali spent nine years and five months as the reigning champion. He set the record for being the only three-time lineal world heavyweight champion, winning the title in 1964, 1974, and 1979. Out of 61 fights, Ali has 56 wins.
"The Greatest" has been named "The Fighter of the Year" six times by The Ring magazine. Ali resisted the mandatory army draft during the Vietnam War due to his Islamic beliefs.
Muhammad Ali was also an activist, focusing on Islamic charity after becoming Muslim in 1961.
Did You Know?
Muhammad Ali vs. Joe Frazier's fight is considered the Fight of the Century, having two undefeated boxers face in an anticipated fight. Their fight happened on March 8, 1971, and Frazier won via a 15-round unanimous decision.
---
8. Corrie Sanders
Age On the Last Day: 38 years, 25 days
Champion: March 8, 2003 – February 1, 2004
Champion Days: 330
Recognition: WBO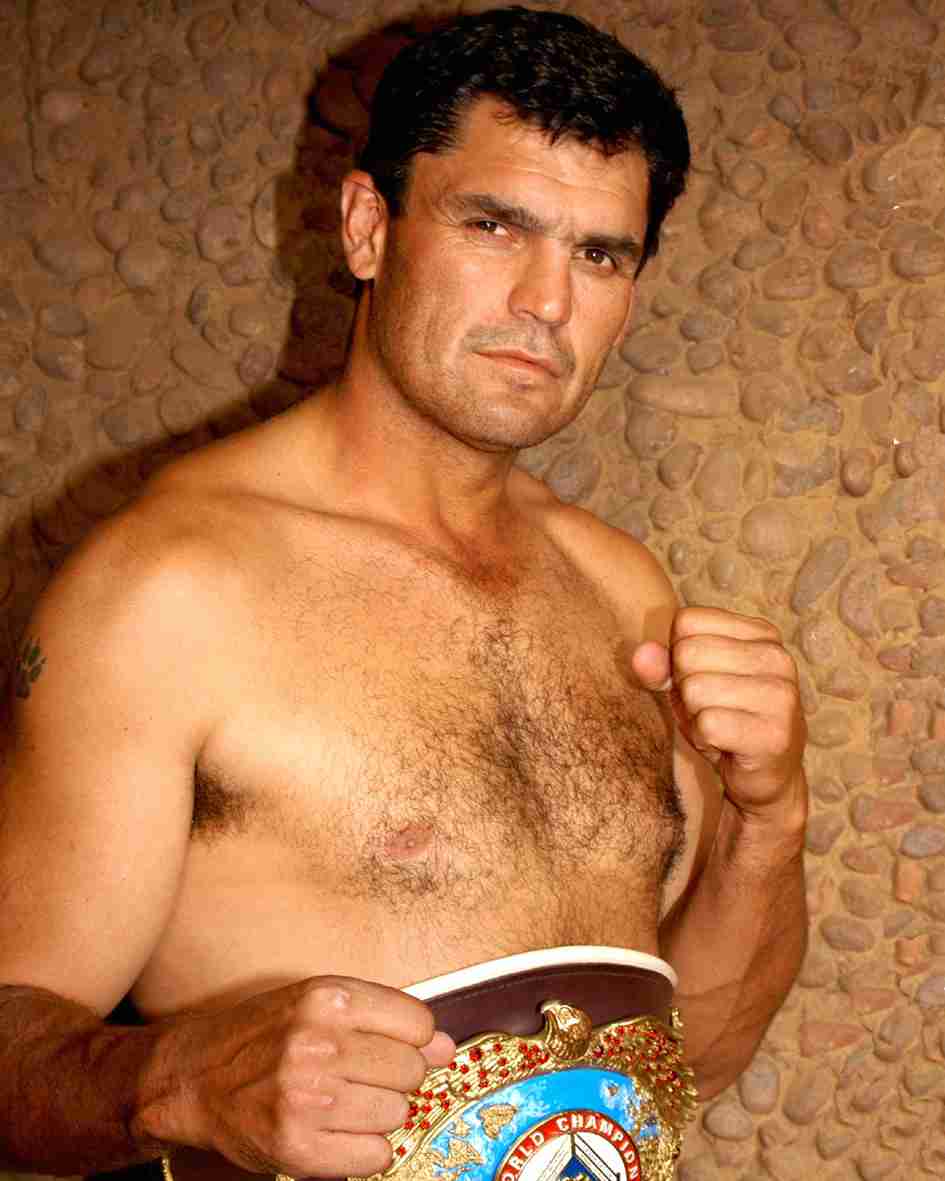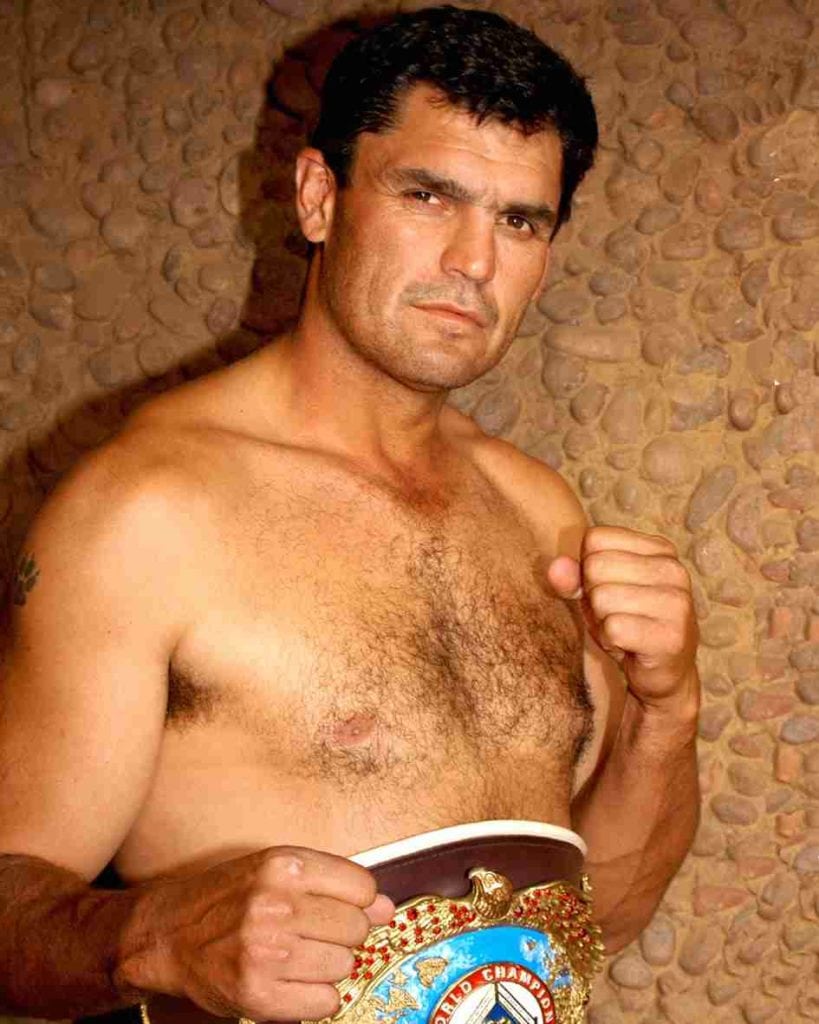 photo source: Africa Ring
Cornelius Johannes "Corrie" Sanders was a South African professional boxer, best known for his fight with Wladimir Klitschko in 2003, where he won. A surprise for everyone considering Klitschko was a two-time heavyweight champion. Sanders lost the title to his brother Vitali Klitschko in 2004.
The Ring magazine called his title win the Upset of the Year, the title given to unexpected results of highly-awaited fights. But this should not be surprising as Corrie Sanders had 42 wins out of 46 total fights in his career, nicknamed "The Sniper." He died in 2012 after being shot during an armed robbery.
Did You Know?
Corrie Sanders was known for his so-called southpaw stance, where the boxer has his right side closer to the opponent, a leading way into right jabs and left cross right hook. Sanders also held the South African national heavyweight title in 1991.
---
7. Evander Holyfield
Age On the Last Day: 38 years, 4 months, 12 days
Champion: August 12, 2000 – March 3, 2001
Champion Days: 204
Recognition: WBA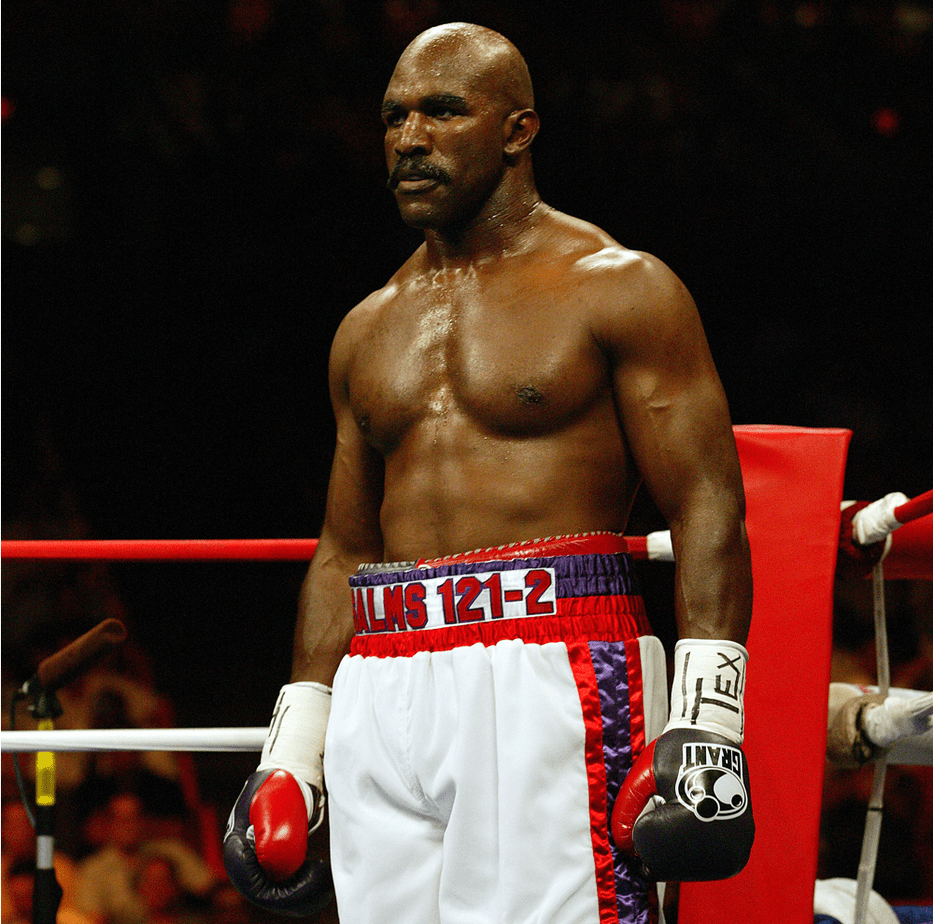 photo source: Wikimedia Commons
Nicknamed "The Warrior," Evander Holyfield competed in light heavyweight, cruiserweight, and heavyweight championships and is the first four-time world heavyweight champion, holding WBA, WBC, and IBF titles. He was 38 years old when he won for the fourth time in 2000.
Holyfield has won 44 out of 57 fights, but his most prized award is the Bronze medal from the Olympic Games in 1984. He was named the Fight of the Year and Upset of the Year by The Ring magazine in 1996 when he defeated Mike Tyson.
Did You Know?
In conclusion, Evander Holyfield surpassed the record of Muhammad Ali in the number of champion titles, being named the 22nd greatest fighter of all time. Having won in the late 1980s and the early 1990s, bagging his last title in 2000, Holyfield is the first boxer to win titles in three decades.
---
6. Lennox Lewis
Age On the Last Day: 38 years, 5 months, 4 days
Champion: September 5, 2002 – February 6, 2004
Champion Days: 885
Recognition: WBC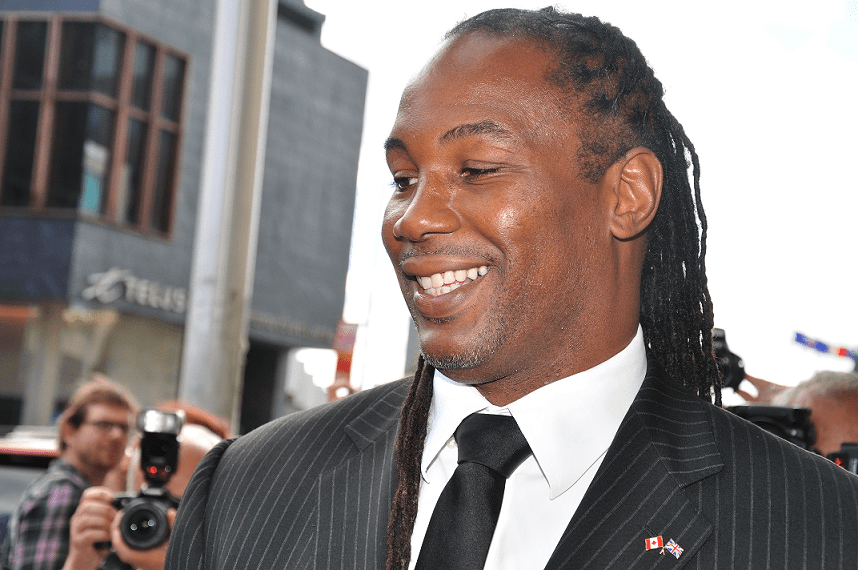 photo source: Wikimedia Commons
Lennox Lewis has tied with Muhammad Ali for three reigns during his career, having WBC, IBF, and WBA recognition and reigning for eight years and five months. He has won 41 out of 44 total fights and has a Gold medal from the Olympic Games in 1988.
Lewis is the last heavyweight champion to hold the undisputed championship, holding all four major titles from the sanctioning boxing organizations. After Oliver McCall knocked him out in 1994, Lennox went on a hiatus for a couple of years before returning. Today, Lewis is a boxing commentator.
Did You Know?
He often went against the rules set by influential organizations, resulting in being stripped of his WBA title in 2000 when he fought Michael Grant instead of challenger John Ruiz. And again in 2002, when his IBF title was taken after deciding not to face the mandatory challenger, Chris Byrd.
---
5. Jersey Joe Walcott
Age On the Last Day: 38 years, 7 months, 23 days
Champion: July 18, 1951 – September 23, 1952
Champion Days: 433
Recognition: NBA, NYSAC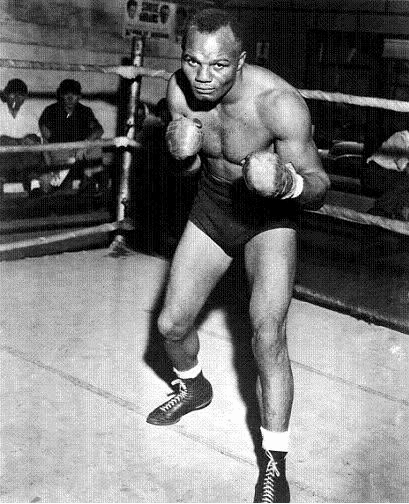 photo source: Wikimedia Commons
Arnold Raymond Cream, professionally known as Jersey Joe Walcott, was an American boxer who held the NYSAC and NBA titles from 1951 to 1952, reigning for 433 days. He became the oldest title holder for over 40 years until 1994. Joe Walcott had 49 wins out of 70 total fights.
After retiring in 1953, Walcott spread his interests in acting and television shows before being elected as the first African-American Sheriff of Camden County, New Jersey, in 1971. Walcott was the chairman of the New Jersey State Athletic Commission from 1975 to 1984.
Did You Know?
Having a different professional name to his birth one, Walcott took the name of his boxing idol Joe Walcott, a champion from Barbados. He added "Jersey" at the end to show where he came from, but he was a son of Barbados immigrants, so his name had a double significance.
---
4. Oleg Maskaev
Age On the Last Day: 39 years, 6 days
Champion: December 9, 2006 – March 8, 2008
Champion Days: 456
Recognition: WBC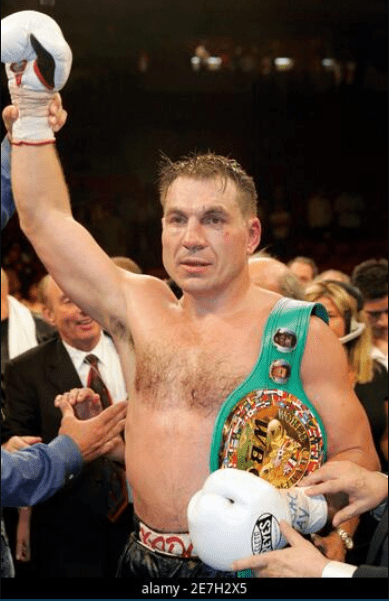 photo source: Alamy
Oleg Alexandrovich Maskayev was a Russian-American professional boxer who held the WBC heavyweight champion title from 2006 to 2008. Starting as a mine worker, Maskaev turned professional in 1993, winning 39 out of 46 total fights.
Maskaev represented Uzbekistan in the 1994 Asian Games, winning a Gold medal in the heavyweight category. That same year he won a Silver medal in Bangkok World Cup. Known for his heavy right-hand punch, Maskaev lost seven fights due to his weak chin, which his opponents used to knock him out.
Did You Know?
Oleg Maskaev returned to amateur boxing after becoming professional, competing in both categories simultaneously. After finishing his amateur career and having 108 victories, he competed professionally until retirement in 2013.
---
3. Wladimir Klitschko
Age On the Last Day: 39 years, 8 months, 3 days
Champion: April 22, 2006 – November 28, 2015
Champion Days: 3, 507
Recognition: WBA, WBO, IBF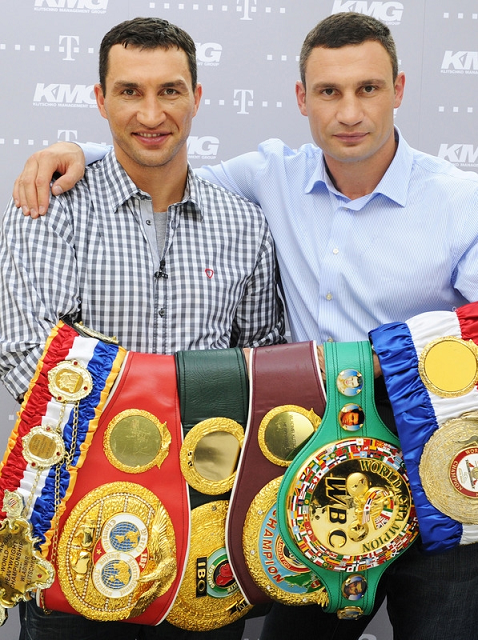 photo source: Wikimedia Commons (Wladimir pictured on left with brother Vitali)
Former professional boxer Wladimir Klitschko competed from 1996 to 2017 and holds two world heavyweight championships, the second being his longest reign from 2006 to 2015. During his career, he won all four major titles, having 64 wins out of 69 total fights.
Klitschko is among the best heavyweight champions in the world, praised for his skills, great footwork, and mobility. He won a Gold medal in the 1996 Olympic Games and another in the 1995 Military World Championship. Wladimir was inducted into the Boxing Hall of Fame in 2021.
Did You Know?
Along with his brother Vitali Klitschko, Wladimir dominated world heavyweight championships during their peak, also known as the "Klitschko Era," from 2004 to 2015. Their 40 total fight wins got them into the Guinness World Records book in 2011 as the most successful boxing brothers in the world.
---
2. Vitali Klitschko
Age On the Last Day: 42 years, 2 months, 26 days
Champion: October 11, 2008 – December 16, 2013
Champion Days: 1,892
Recognition: WBC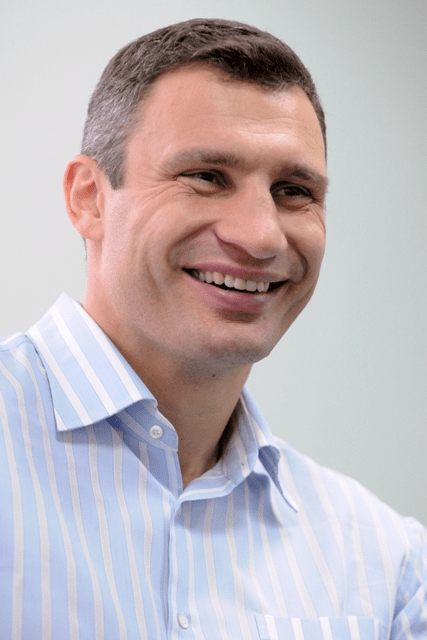 photo source: Wikimedia Commons
Like his brother, Vitali Klitschko is a triple-title heavyweight champion, his third reign lasting for 1,892 days until December 2013. Klitschko has 45 out of 47 fights and is one of the best title holders. He holds a Gold medal from the 1995 Military World Games in the super-heavyweight category.
Before his third major title, Klitschko won the WBO title in 1999 and the first WBC title in 2004. His brother Wladimir had 12 years of combined reign, while Vitali had a total of 7 years and five months. He is regarded as a rougher fighter than his brother, having an 87% knockout percentage.
Did You Know?
While competing professionally, Vitali got involved in Ukrainian politics in 2005, becoming a member of the Ukrainian Parliament. He was elected Mayor of Kyiv in 2014 and re-elected in 2020. Following the Russian Invasion of Ukraine, he and his brother Wladimir joined military service in 2022.
---
1. George Foreman
Age On the Last Day: 46 years, 5 months, 18 days
Champion: November 5, 1994 – June 29, 1995
Champion Days: 237
Recognition: WBA, IBF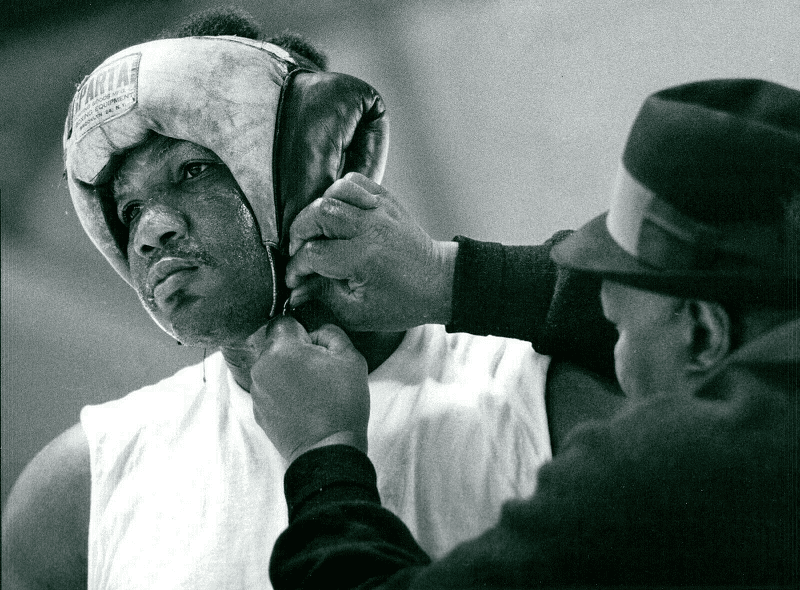 photo source: Wikimedia Commons
The oldest heavyweight boxing champion in the world is George Foreman, having won his second reign in 1994. He was 46 years old when he lost his title to Axel Schulz.
Foreman won a Gold medal in the 1968 Olympic Games and has 76 total wins out of 81 fights.
The first titles won were WBA and WBC in 1973 when he was 24 years old. Foreman lost to Jimmy Young in 1977, deciding to retire for ten years before returning to win his second major title in 1994. In 2002, he was named of the 25 greatest fighters of all time by The Ring magazine.
Did You Know?
His name might sound more familiar to novices due to the George Foreman Grill, named after the champion who promoted this double-sided electric grill after coming back from retirement. Spectrum Brands manufactured the grill as a Lean, Mean, Fat-Reducing Grilling Machine.
After being away from professional boxing for ten years, Foreman won a title, complementing his balanced diet for his success. Because of this, his brand deal with Spectrum Brands was born.