The NBA All-Star Game is an eagerly anticipated event by sports fans and basketball enthusiasts. The NBA All-Star games celebrate the best players in the world, and it's a chance for them to show off their skills in front of the entire world.
Fans, current players, and the media choose players who compete in all-star games. As a result, it has become one of the most watched and talked about events. As a result, thousands of people are interested in knowing the youngest players that have ever played in the NBA All-Star games. This article will give you the youngest players who made it into the all-star games.
14. John Drew (September 30, 1954 – April 10, 2022)
Age during All-Star Game: 21 years, 4 months
Season: 1976
Team: East
Points Made: 2 points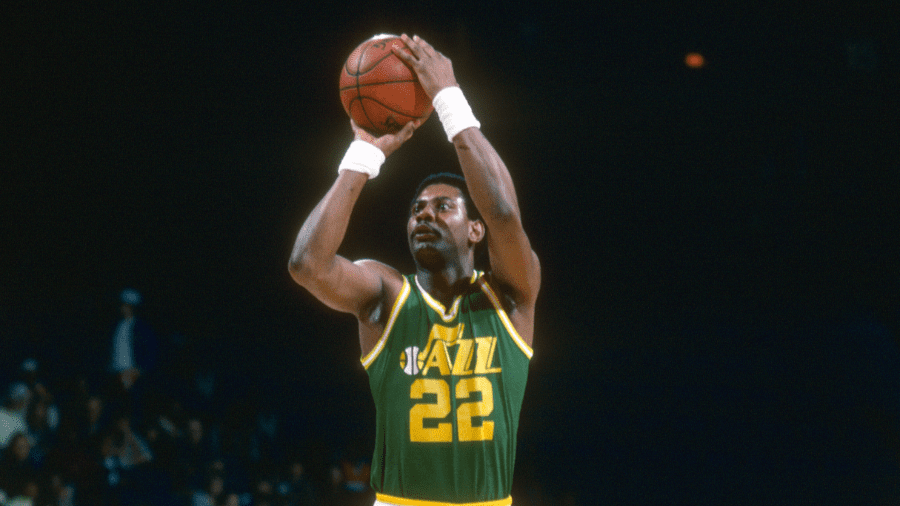 photo source: KSL Sports
In October 1974, John Drew made his NBA debut against the Chicago Bulls with 32 points, 12 rebounds, and three assists. He soon made an impression with the Hawks, dominating the NBA in offensive efficiency in his debut season while scoring 18.5 points and 10.7 rebounds each game. As a result, the NBA All-Rookie Team selected him.
Drew was a great player with the Hawks from 1974 through 1982, winning two All-Star games.
Drew and Jason Kidd shares the NBA distinction for the most turnovers in a game during the regular season.
Did You Know?
Throughout his professional basketball career, John Drew struggled with cocaine addiction. Due to his eight-week drug treatment stay, he missed 38 games in the 1982–83 season.
---
13. Derrick Rose (October 4, 1988 – present)
Age during All-Star Game: 21 years, 3 months
Season: 2010
Team: East
Points Made: 8 points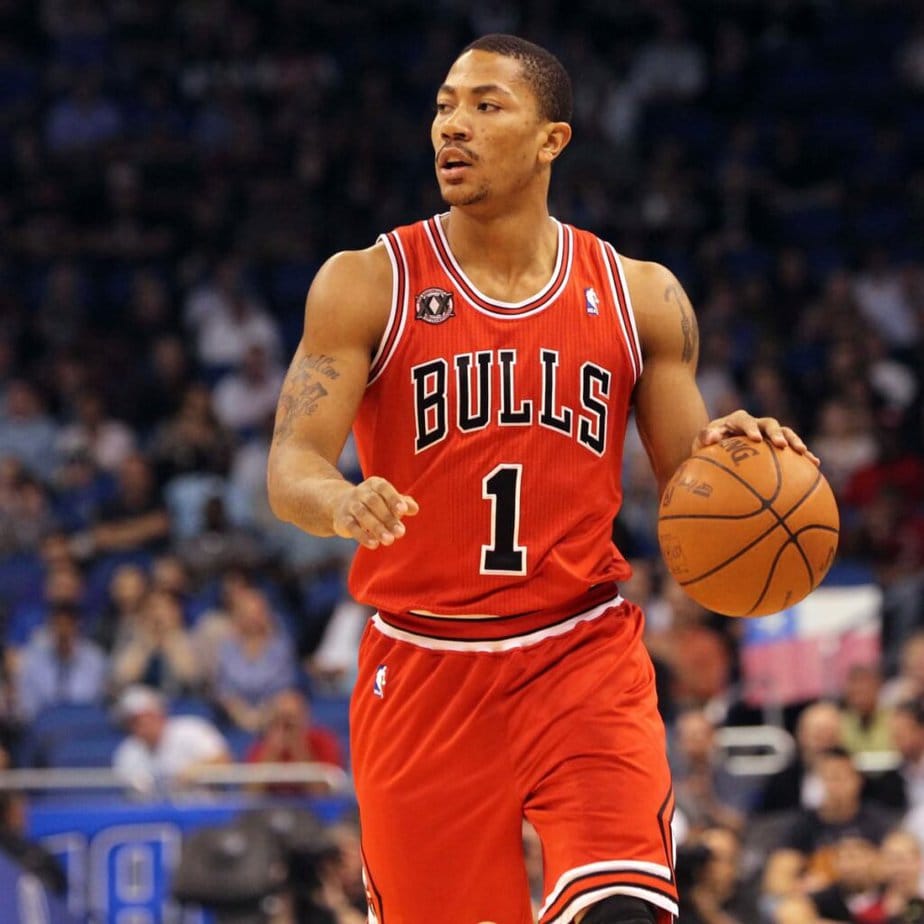 photo source: Sports Illustrated
Chicago is where Derrick Martell Rose was born. He began attending Chicago's Simeon Academy in 2003, where he soon rose to become one of the greatest high school athletes in the nation.
He won countless victories and honors during his successful academic career. Rose led Simeon to a second consecutive state victory in his senior year. At the time, he was regarded as the country's top high school point guard.
Rose averaged 25.2 points per game. Rose led the Bulls back to the playoffs in his rookie NBA season in 2008, averaging 16.8 points and 6.3 assists per game while winning the Rookie of the Year title.
Did You Know?
In his 2009 playoff opener against the Celtics, Derrick Rose performed 36 baskets.
---
12. Dwight Howard (December 8, 1985 – present)
Age during All-Star Game: 21 years and 2 months
Season: 2007
Team: East
Points Made: 20 points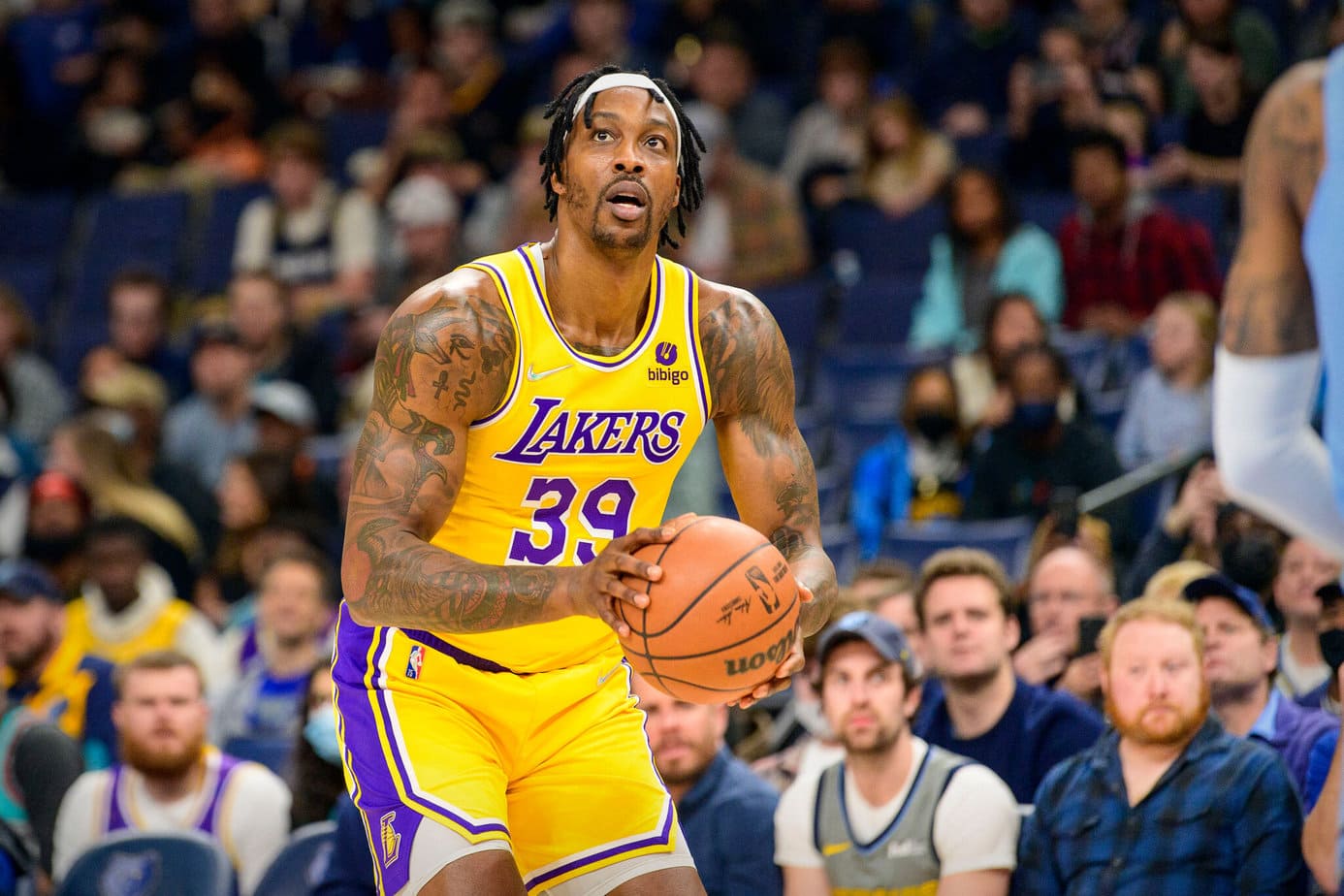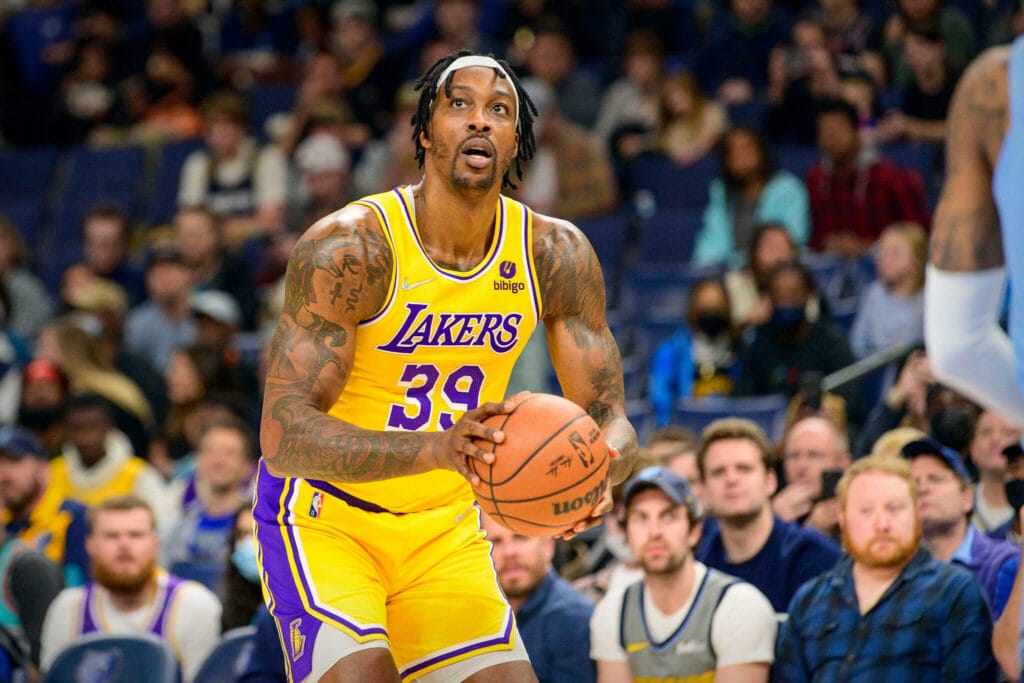 photo source: The New York Times
Dwight David Howard II plays for the Los Angeles Lakers. He attended Southwest Atlanta Christian Academy for his high school education and entered the 2004 NBA draft without attending college. He is a four-time NBA champion, an All-Star winner, a member of the All-Defense Team, and the "Defensive Player of the Year."
The Orlando Magic drafted him first overall; since then, he has established several teams and NBA league records. He has many records, with the best defensive rating being 99.1. He is a strong candidate to be inducted into the NBA Hall of Fame due to his numbers in field goal %, rebounds, free throws, and blocks.
Did You Know?
In his debut season, which he spent starting all 82 regular-season games, Dwight Howard established an NBA record for the youngest player to average a double-double.
---
11. Shaquille O'Neal (March 6, 1972 – present)
Age during All-Star Game: 20 years, 11 months
Season: 1993
Team: East
Points Made: 14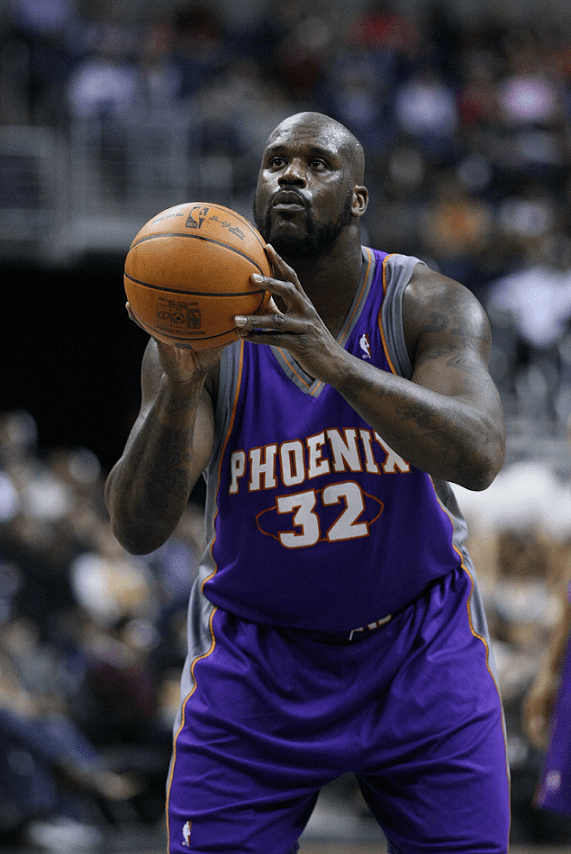 photo source: Wikimedia Commons
Shaquille O'Neal entered Louisiana State University after completing his high school education at Cole High School in San Antonio, Texas, and emerged as one of the NBA's greatest dominating players.
O'Neal won two unanimous first-team All-American honors and the College Player of the Year award during his time at Louisiana State. He left college in 1992 following his junior year to pursue a career in the NBA.
NBA centers immediately realized to attempt to foul O'Neal rather than give him an open shot since he was a famously awful free-throw shooter who focused on trying to gain more points on the power slam.
O'Neal agreed to the Los Angeles Lakers' seven-year, $120 million contract in 1996, the largest NBA deal ever. He contributed to the American Dream Team's victory in the gold medal in the Olympics in Atlanta, Georgia, in the same year.
Did You Know?
O'Neal was caught up with his burgeoning side gig as a rapper even as he became a solid NBA All-Star.
---
10. Luka Doncic (February 28, 1999 – present)
Age during All-Star Game: 20 years and 11 months
Season: 2020
Team: LeBron James
Points Made: 8 points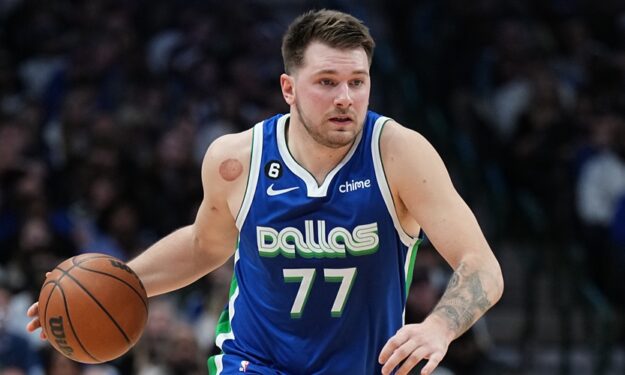 photo source: Eurohoops
Slovenian basketball player Luka Doncic has been a member of the Dallas Mavericks since 2018. He is presently in his fifth NBA season and contributes to his club as a point guard and a small forward. He joined the club's senior squad for the academy at 16, becoming the youngest player to do so.
Two years later, after helping Madrid win the 2018 Euro League Championships, he was named the MVP of the competition. He entered the NBA draft in 2018 and was selected by the Mavericks, where he played for the next season, winning Rookie of the Year. He has been dubbed "Luka Magic" for his on-court accomplishments.
Did You Know?
Luka has become the first youngster in the history of the NBA to accumulate four triple-doubles in a single season. In addition, he hit more triple-doubles in a season before reaching 22 than Ben Simmons ever had, breaking the latter's previous record.
---
9. Anthony Davis (March 11, 1993 – present)
Age during All-Star Game: 20 years, 11 months
Season: 2014
Team: West
Points Made: 10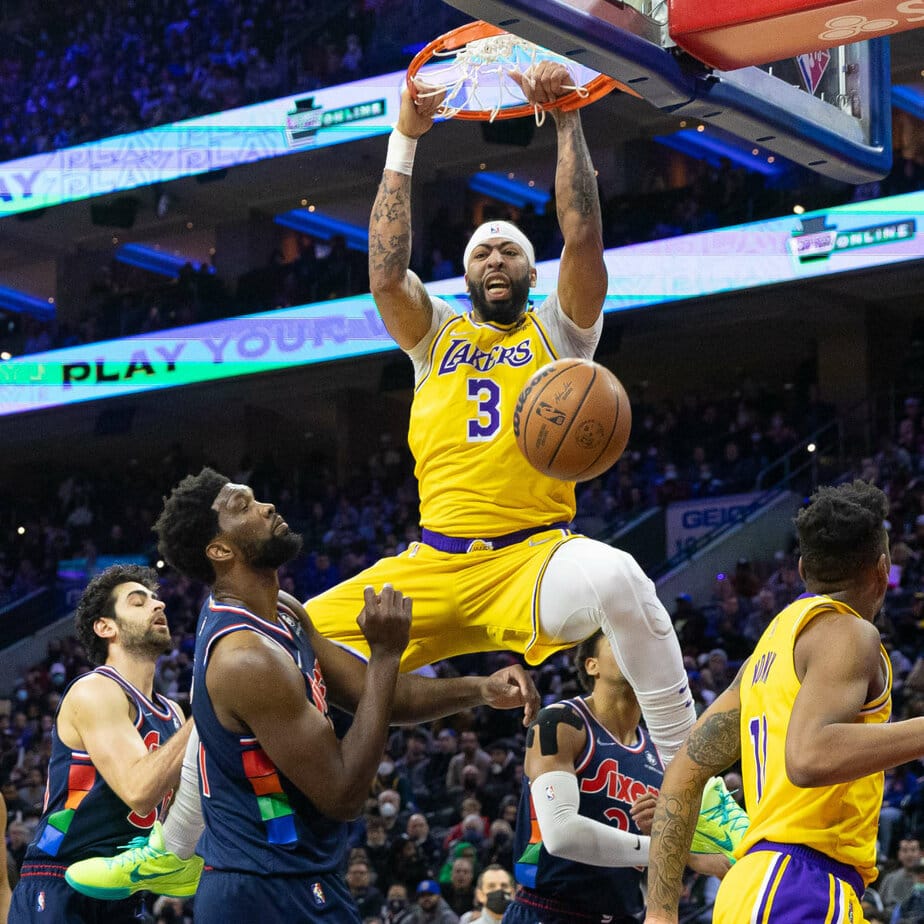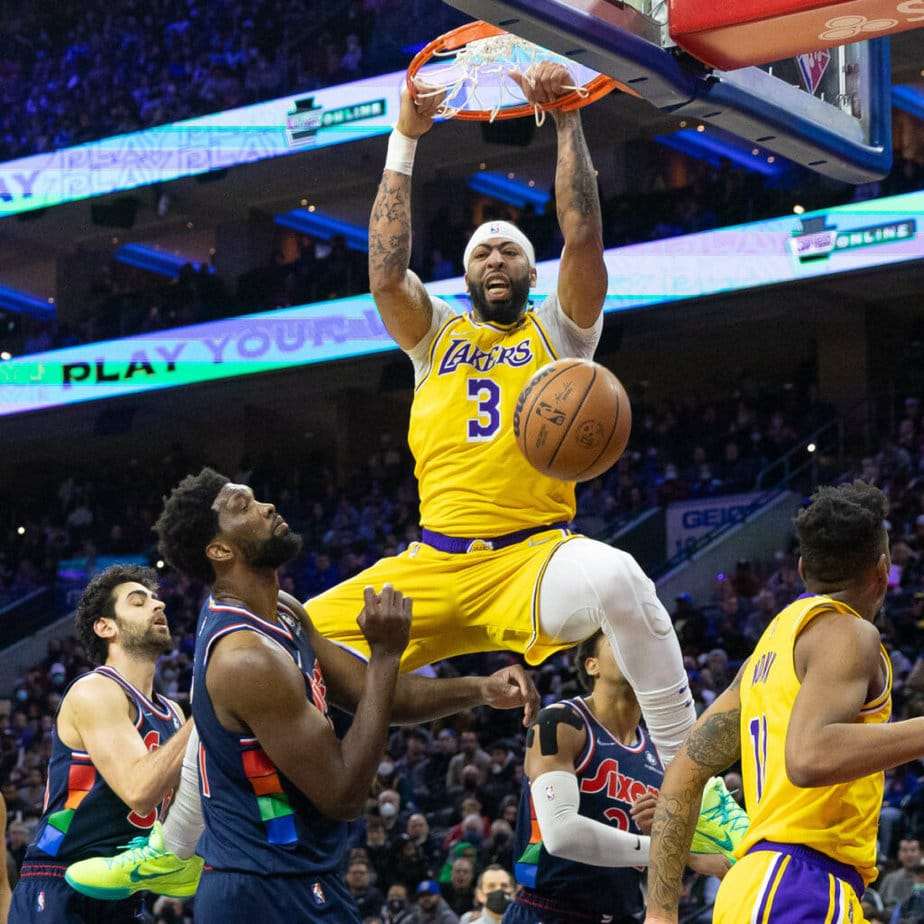 photo source: Sports Illustrated
Illinois's Chicago is where Anthony Davis was born. He was the top prospect in the 2011 high school class, attended Perspective Charter School, and was heavily recruited. He played for the Kentucky Wildcats throughout his collegiate career, leading his group to the National Championship while taking home the Most Outstanding Player award in the NCAA Tournament and several other prestigious accolades.
His March Madness Tournament efforts attracted widespread media notice, and the New Orleans Pelicans selected him as the first overall choice. He was selected for the All-NBA First First Team due to his outstanding efforts throughout his rookie season. He became one of the league's top big men and all-around players while playing with the Pelicans.
---
8. Kyrie Irving (March 23, 1992 – present)
Age during All-Star Game: 20 years, 10 months
Season: 2013
Team: East
Points Made: 15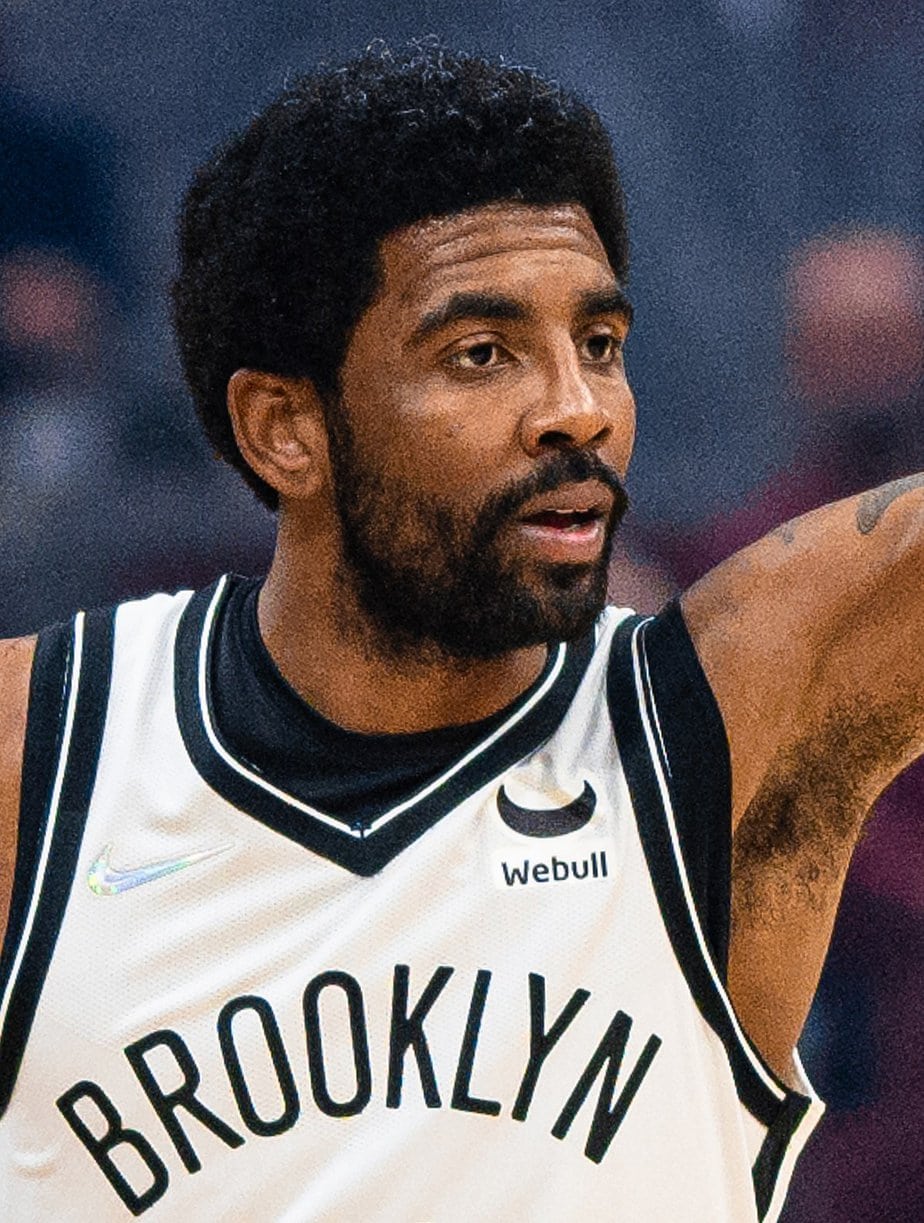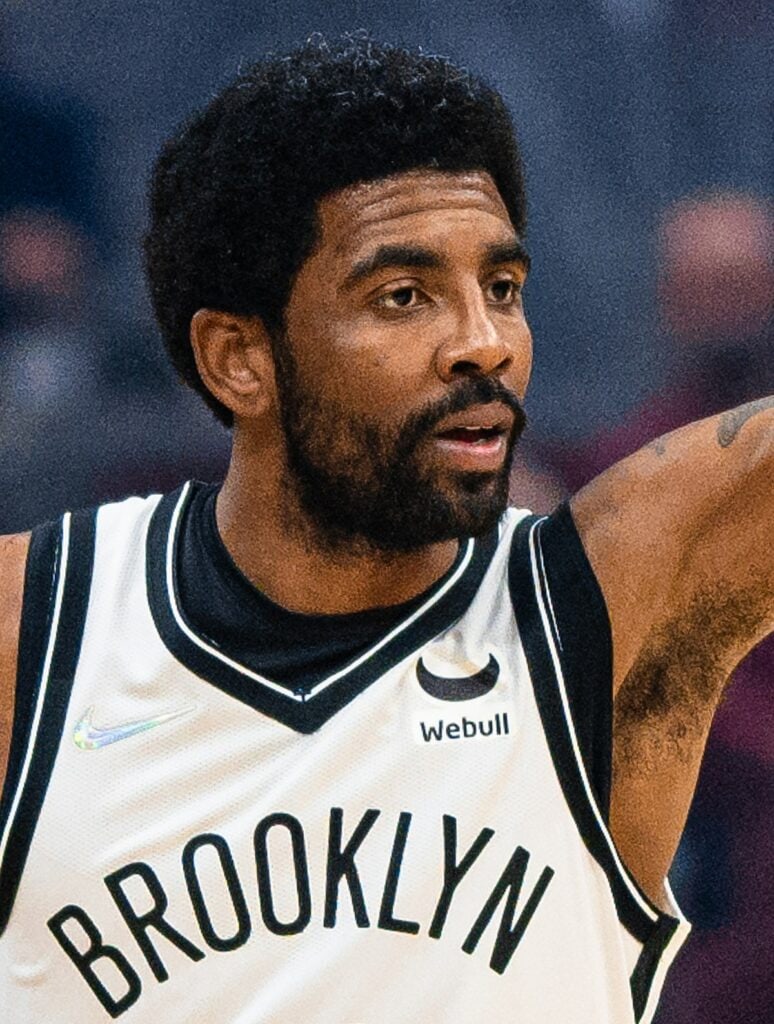 photo source: Wikipedia
Kyrie Irving spent his high school career on two different teams. First, Irving played at Duke for one season, missing much because of an injury. Then, Irving was selected first overall by the Cleveland Cavaliers after only one season at Duke.
Along with LeBron James and Kevin Love, Irving was a member of the "Big Three" in Cleveland. In 2016, Irving assisted the Cavaliers in winning the NBA championship. To escape James' shadow, Irving asked for a trade-in in 2017.
Irving played for the Boston Celtics for two seasons after being acquired in a trade for many other players and draft selections. After committing during the 2019 free agency period, he is currently a player with the Brooklyn Nets.
Did You Know?
Kyrie Irving set a new record for the youngest NBA player, with 40 points scoring at Madison Square Garden.
---
7. Isiah Thomas (April 30, 1961 – present)
Age during All-Star Game: 20 years, 9 months
Season: 1982
Team: East
Points Made: 12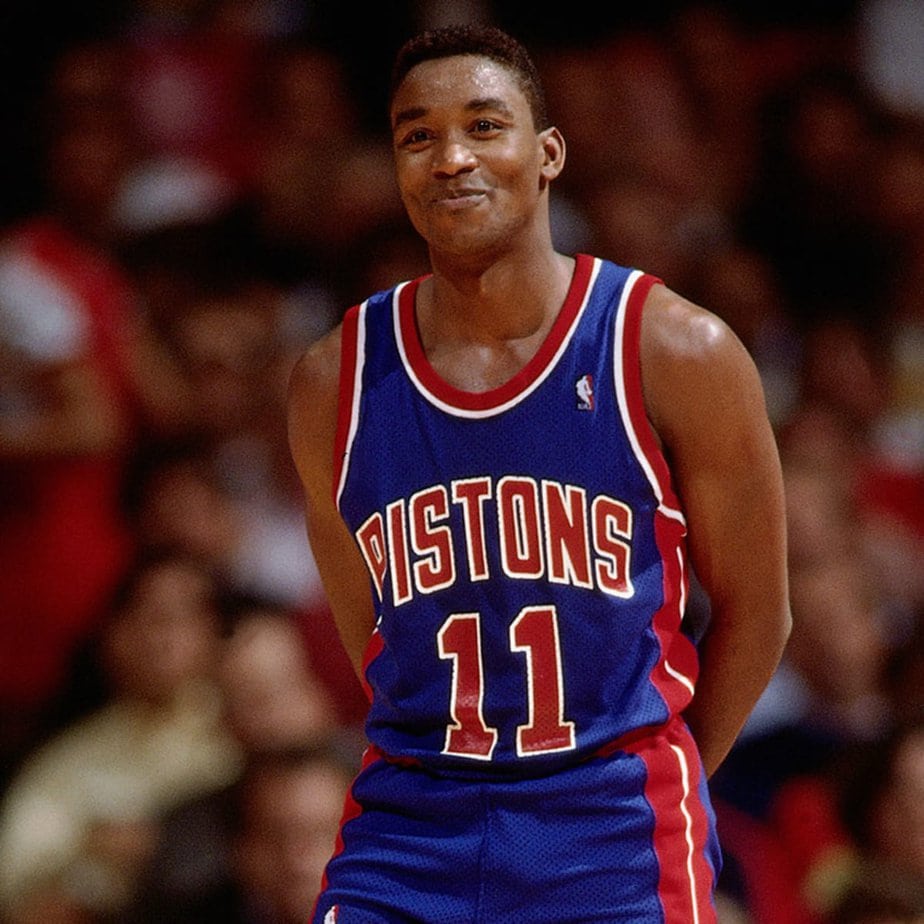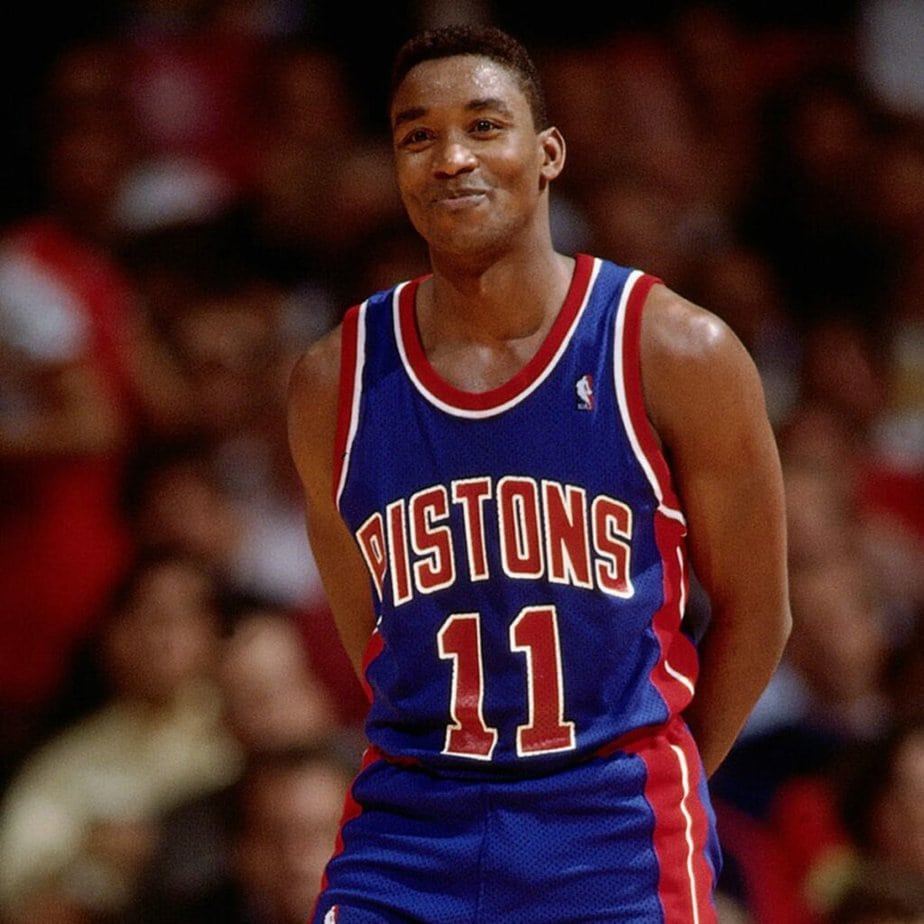 photo source: Sports Illustrated Vault
As a collegiate basketball player for the Indiana Hoosiers, Isiah Lord Thomas III, commonly known as "Zeke," led them to the 1981 NCAA title as a sophomore and declared for the NBA draft. Thomas is currently an analyst for NBA TV. He was selected by the Pistons as the second overall choice in the 1981 NBA Draft and spent his whole career with them.
After retiring from basketball, he worked as an executive with the Toronto Raptors, a media analyst, and an executive for the Continental Basketball Association.
Did You Know?
Isiah Thomas also became a coach for the Knicks and Pacers.
---
6. Zion Williamson (July 6, 2000 – present)
Age during All-Star Game: 20 years, 8 months
Season: 2021
Team: Durant
Points Made: 10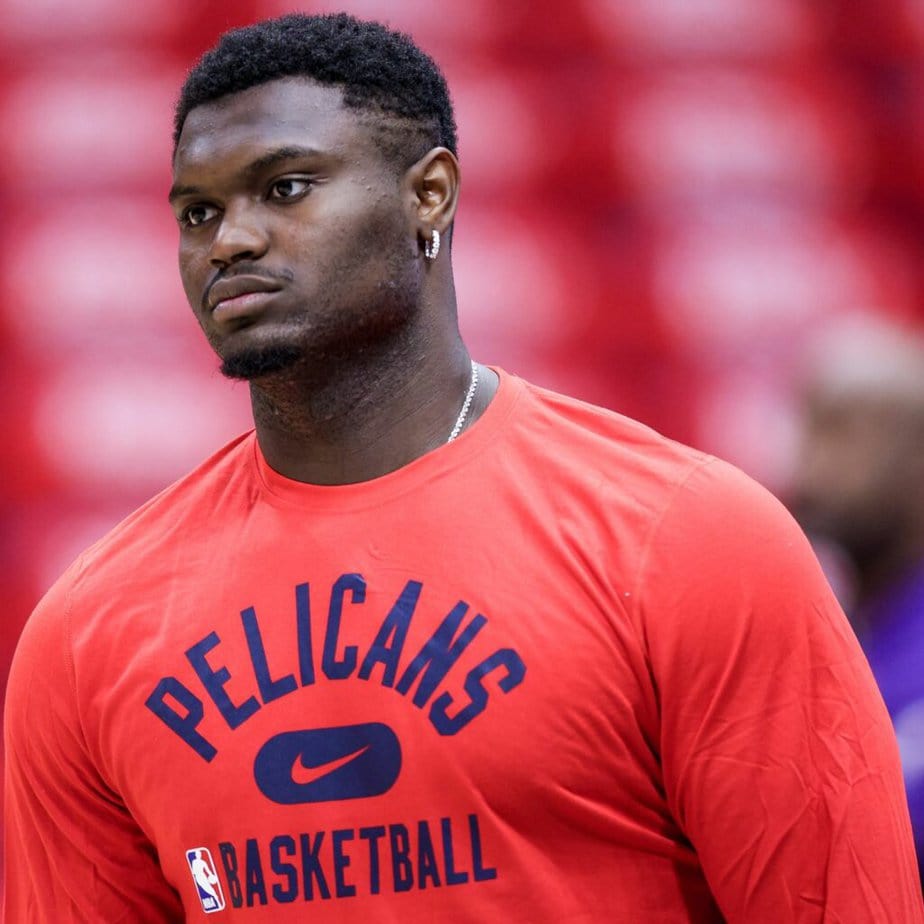 photo source: sbnation.com
Zion Williamson played football, quarterback, and soccer before switching to basketball. He started aiming to play collegiate basketball when he was five years old.
When he was nine years old, he began playing in youth leagues under the guidance of his mother, Sharonda Sampson and joined the Sumter Falcons on the Amateur Athletic Union (AAU) circuit, where he faced off against players four years older than him.
Later, Williamson started focusing on honing his point guard abilities with his stepfather, former collegiate basketball player Lee Anderson. Soon enough, CBS, the official broadcast partner of the 2019 NCAA Tournament, set up a camera called the "Zion Cam" to capture Williamson's performance throughout the tournament.
During his 33 appearances during his freshman season, Williamson averaged 22.6 points per game. He was taken first overall in the 2019 NBA Draft by the Pelicans after a strong rookie season with the Duke Blue Devils.
Did You Know?
Zion Williamson was selected in the NBA draft as the first player born in the 2000s.
---
5. Kevin Garnett (May 19, 1976 – present)
Age during All-Star Game: 20 years, 8 months
Season: 1997
Team: West
Points Made: 6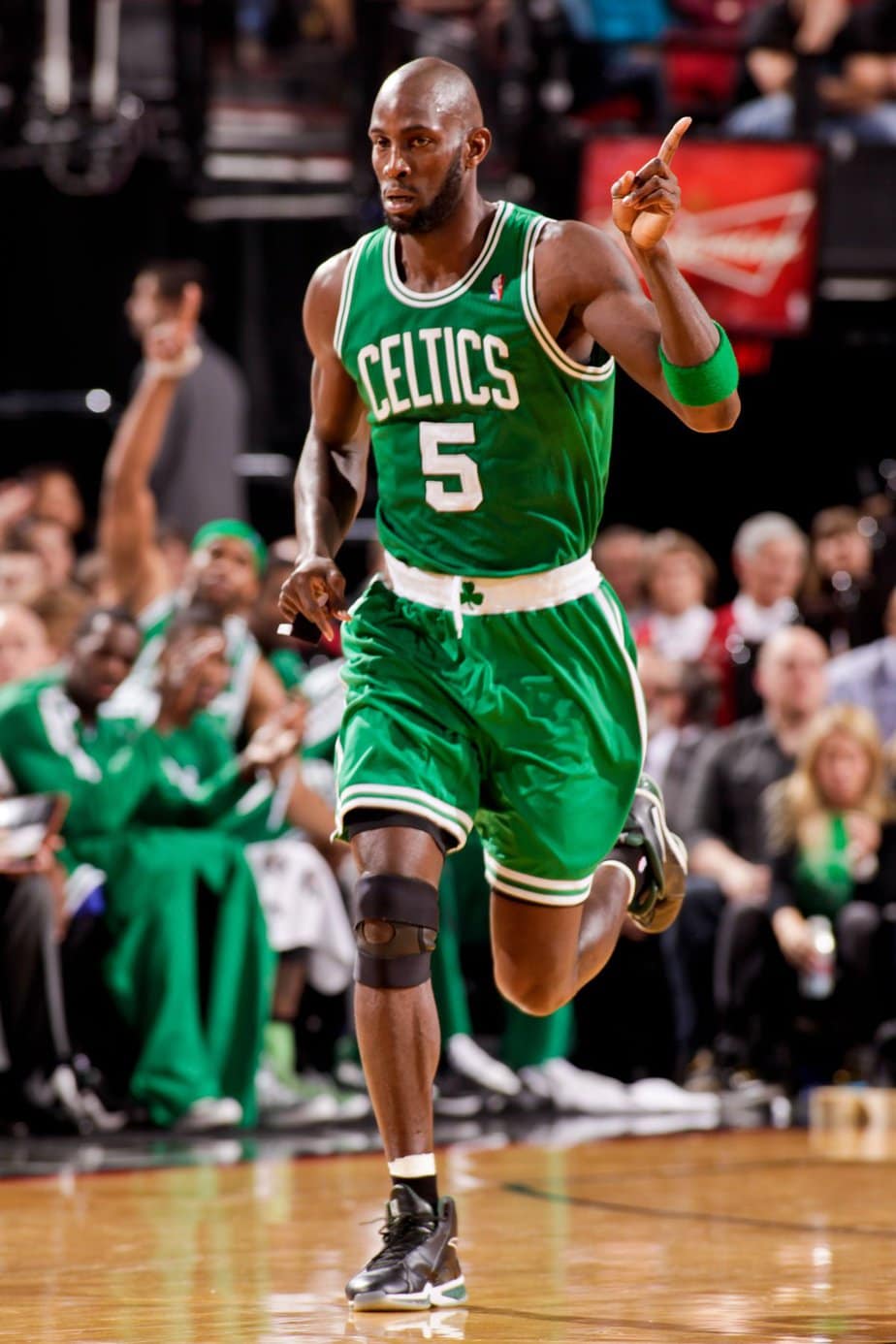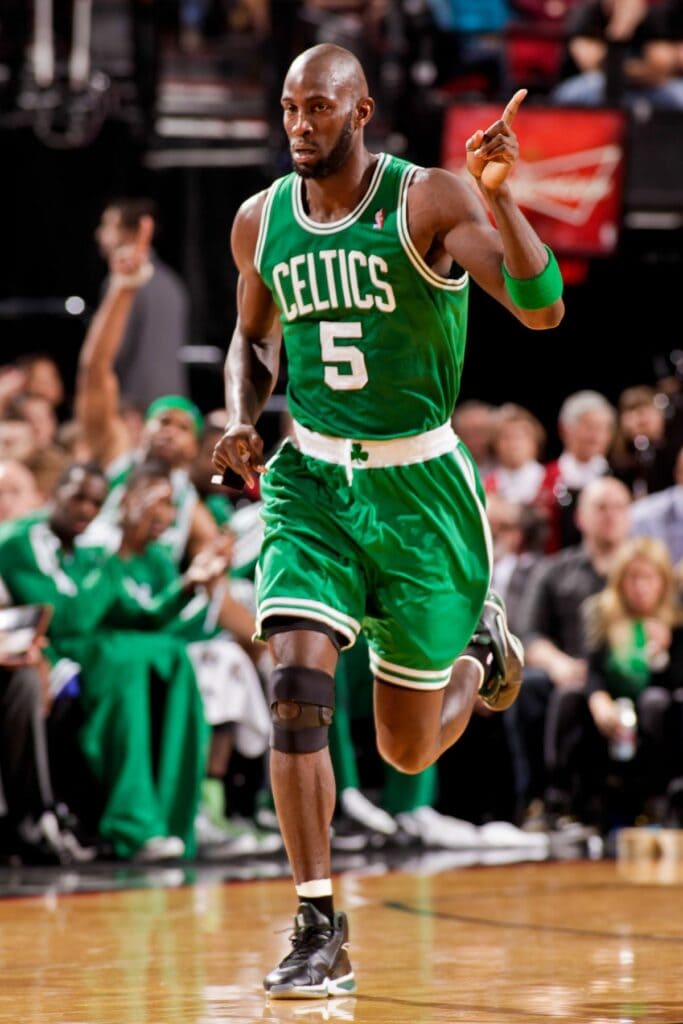 photo source: CelticsBlog
American professional basketball player Kevin Maurice Garnett began his illustrious career with the NBA's Minnesota Timberwolves in the NBA Draft. The first 12 seasons of his basketball career were spent playing for the Timberwolves, another record he achieved. This makes him the NBA player with the longest active stint with a single franchise.
He guided the Timberwolves to the Western Conference Finals and eight straight playoff berths when he was with them. Garnett is presently tied for the second-most All-Star choices in NBA history with 15 selections to All-Star Games. In 2003, he won the All-Star MVP award.
His All-NBA Teams selections have included him nine times, while his All-Defensive Teams selections have included him twelve times.
Did You Know?
Kevin Garnett has been the only player selected for the NBA right out of high school since 1975.
---
4. Magic Johnson (August 14, 1959 – present)
Age during All-Star Game: 20 years, 5 months
Season: 1980
Team: West
Points Made: 12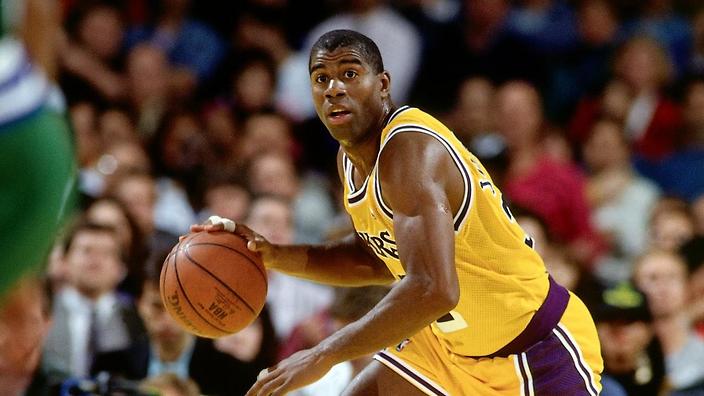 photo source: SBS
Magic Johnson, an auto worker's son, gained the moniker "Magic" in high school for his entertaining and unique ball control. He was a strong competitor who helped Michigan State University won the NCAA championship in 1979. His high school team won the state championship in 1977, handing Larry Bird and Indiana State their only setback that year.
When he led the Lakers to their first NBA titles in a long time, Johnson found his greatest achievement in the professional sphere. Johnson won his first championship during his rookie year and in the decisive sixth game of the 1980 NBA Finals, which decided the victory for the Lakers.
Did You Know?
Magic Johnson impressively played all five positions in the 1980 game, making him the first rookie to receive MVP for the Finals.
---
3. LaMelo Ball (August 22, 2001 – present)
Age during All-Star Game: 20 years, 5 months
Season: 2022
Team: Durant
Points Made: 18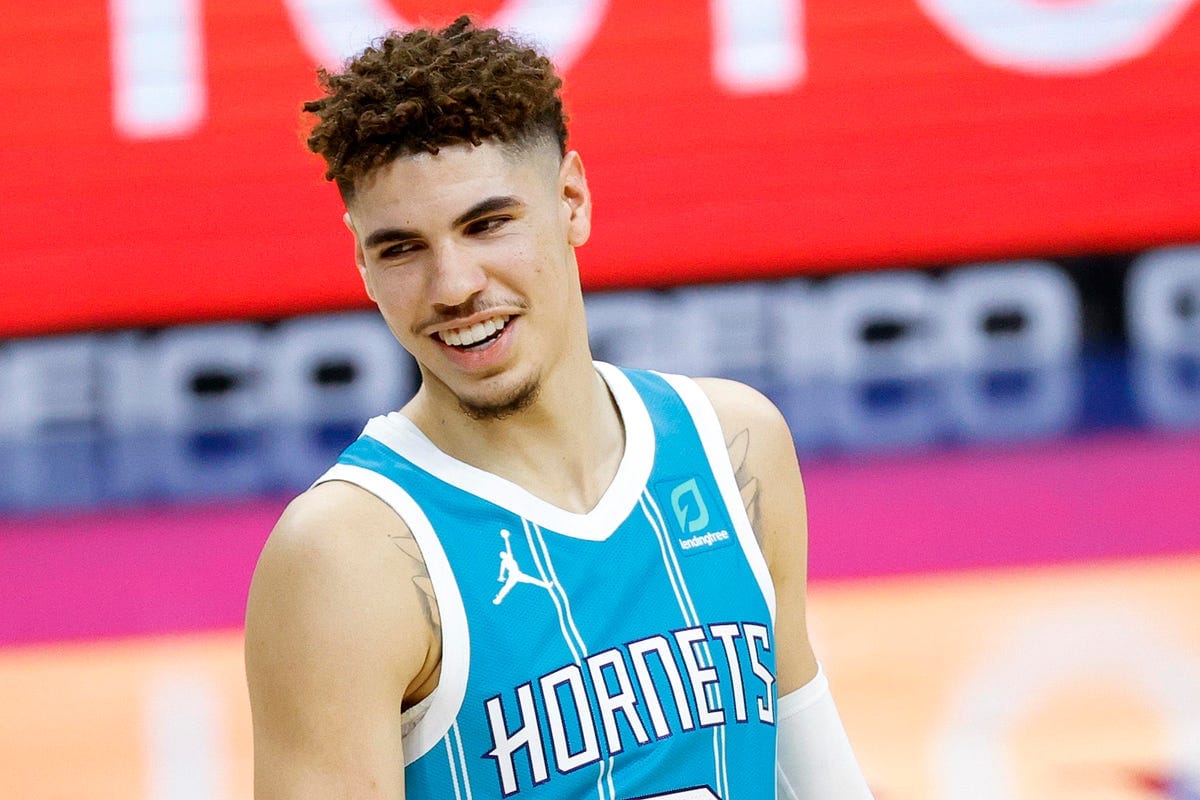 photo source: Forbes
LaMelo Ball started his high school career at Chino Hills High School in Chino Hills, California, where he and his elder brothers, Lonzo and LiAngelo, won a state title and saw success on the national stage as freshmen. Since playing together in high school, Ball and his siblings have gained widespread notice. In 2017, his father, LaVar, also became a media figure.
In the 2020 NBA Draft, the Hornets picked him with the third overall selection, and in 2021, he won the Rookie of the Year award.
Did You Know?
The ball is in the Facebook Watch reality series Ball in the Family and has a trademark shoe from his father's business, Big Baller Brand.
---
2. LeBron James (December 30, 1984 – present)
Age during All-Star Game: 20 years, 1 month
Season: 2005
Team: East
Points Made: 13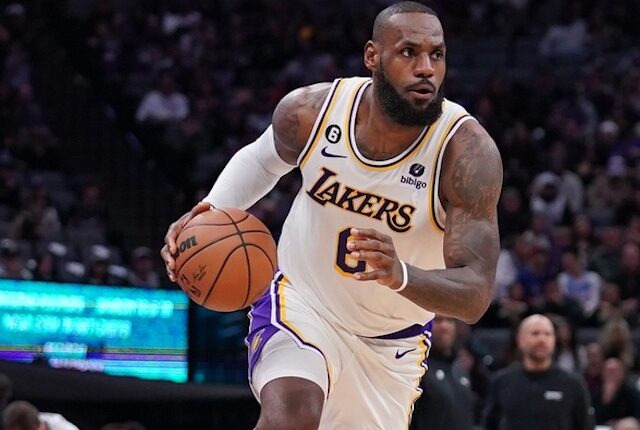 photo source: Lakers Nation
As the best high school basketball player in the nation, Lebron "The King" James first attracted the general public's attention. James returned to Cleveland after helping the team win titles in Miami in 2012 and 2013, and he became a four-time NBA MVP thanks to his special combination of size and athletic prowess.
James has had an innate knack for basketball from a young age. St. Vincent-St. Mary's hired him. In 1999, Mary High School invited him to play basketball for them. James scored 18 points per contest on average as a rookie.
Did You Know?
At the age of 18, Lebron James was the NBA's number one pick's youngest player.
---
1. Kobe Bryant (August 23, 1978 – January 26, 2020)
Age during All-Star Game: 19 years and 5 months
Season: 1998
Team: West
Points Made: 18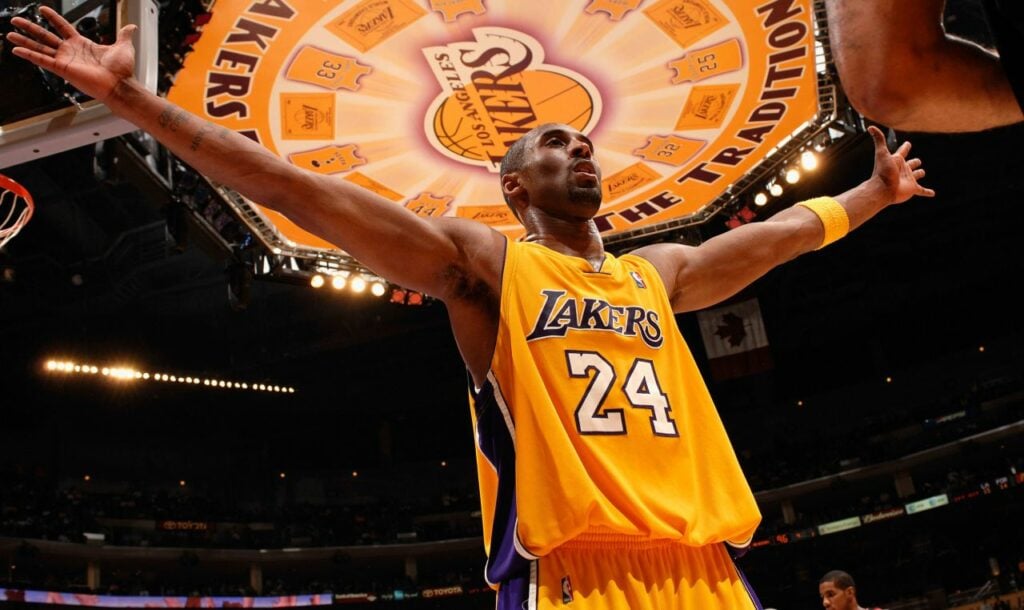 photo source: CNN
As a starter for the 1998 NBA All-Star Game, Kobe Bryant, who was 19 then, became the league's youngest All-Star starter ever during his second season with the Lakers.
He joined the team at Lower Merion High School in Philadelphia after the family relocated there in 1991, and he helped the squad win the state championships for four years. After that, he also started working out with the 76ers, keeping an eye on the NBA.
Kobe Bryant established himself as one of the league's all-time greats while playing for the Los Angeles Lakers and winning five NBA championships.
Did You Know?
Kobe Bryant was the all-time leading scorer in Lakers' history and the first guard in the history of the NBA to play 20 seasons.
OTHER POSTS YOU MAY BE INTERESTED IN