The old saying "Youth is Wasted on the Young" may apply to many things, but not to sports. The stats do not lie- there are officially 206 rookies who have played at least one game in the 2021-2022 season.
The age of NHL rookies typically averages 20 years but in recent years are seeing younger and younger players-some in their teens-taking on the ice and they are getting paid a lot for it too. Whether this is good or bad for the players is debatable, but one thing is for sure, the NHL likes finding young talents to develop.
So, without further ado, let's take a look at The 10 of the youngest NHL active players still active in the NHL.
10. Anton Lundell
Current Team: Florida Panthers
Birthday: October 3, 2001
Age: 21
Year Drafted: 2020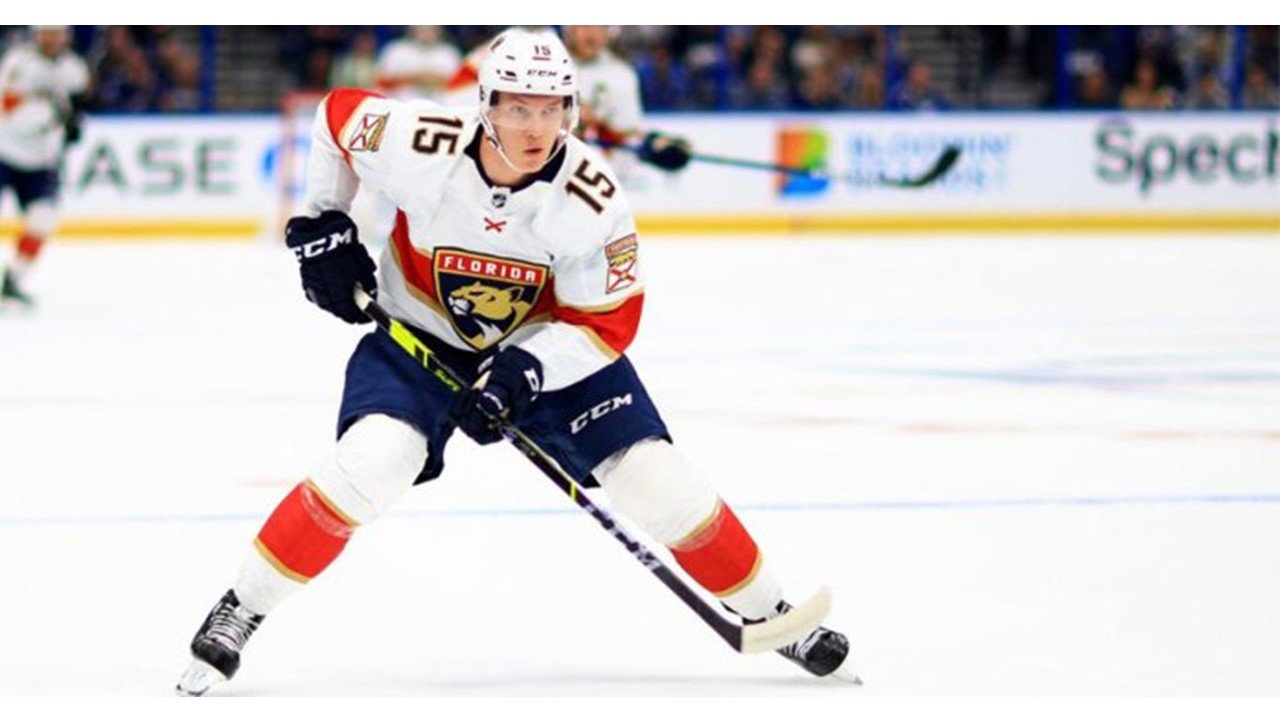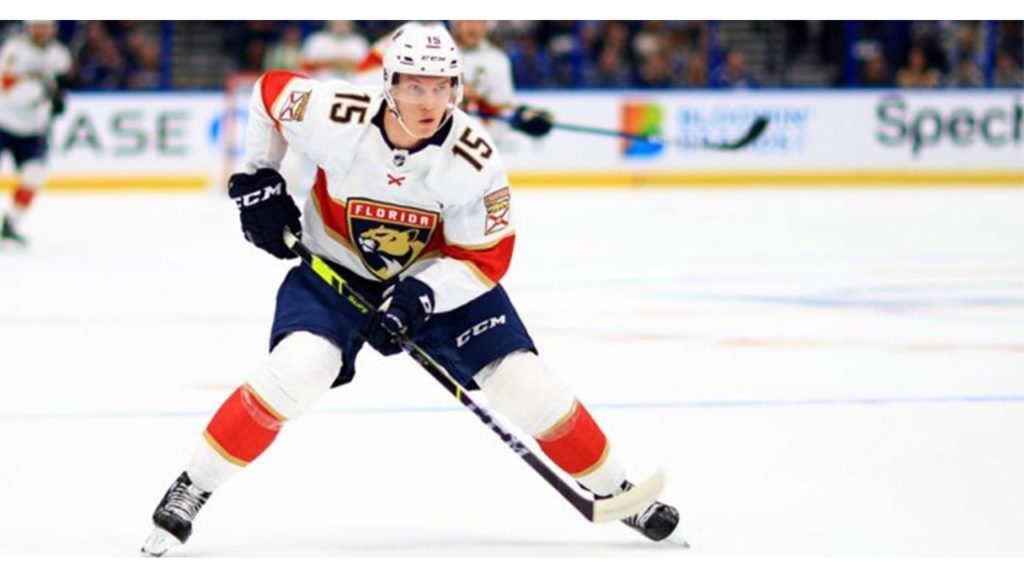 photo source: @FlaPanthers/ Twitter
Anton Lundell had a significant impact on the Panthers despite being only 21 years old. He has recorded 12 goals and 36 points in 49 career games, averaging 16:21 in ice time and 0.73 points per game, despite playing on the third line and second power-play unit.
Number 12 on the overall pick in the 2020 NHL Draft, Lundell surpassed expectations in his first NHL season. He is as dependable in the defensive zone as in the offensive zone.
While Florida is an overall powerhouse, this Finnish center's impressive plus-29 rating has helped contribute to the team's dominant 35-13-5 record in 2021-22.
Did You Know?
Lundell's path to the big leagues began as a 17-year-old player in Liiga, Finland's top pro league. He would score 35 goals in 108 games against players much older than him. Rated No. 3 among European skaters in the NHL Central Scouting's final rankings for 2020, Lundell is a key player in the future of the Panthers.
---
9. Alexis Lafreniere
Current Team: New York Rangers
Birthday: October 11, 2001
Age: 21
Year Drafted: 2020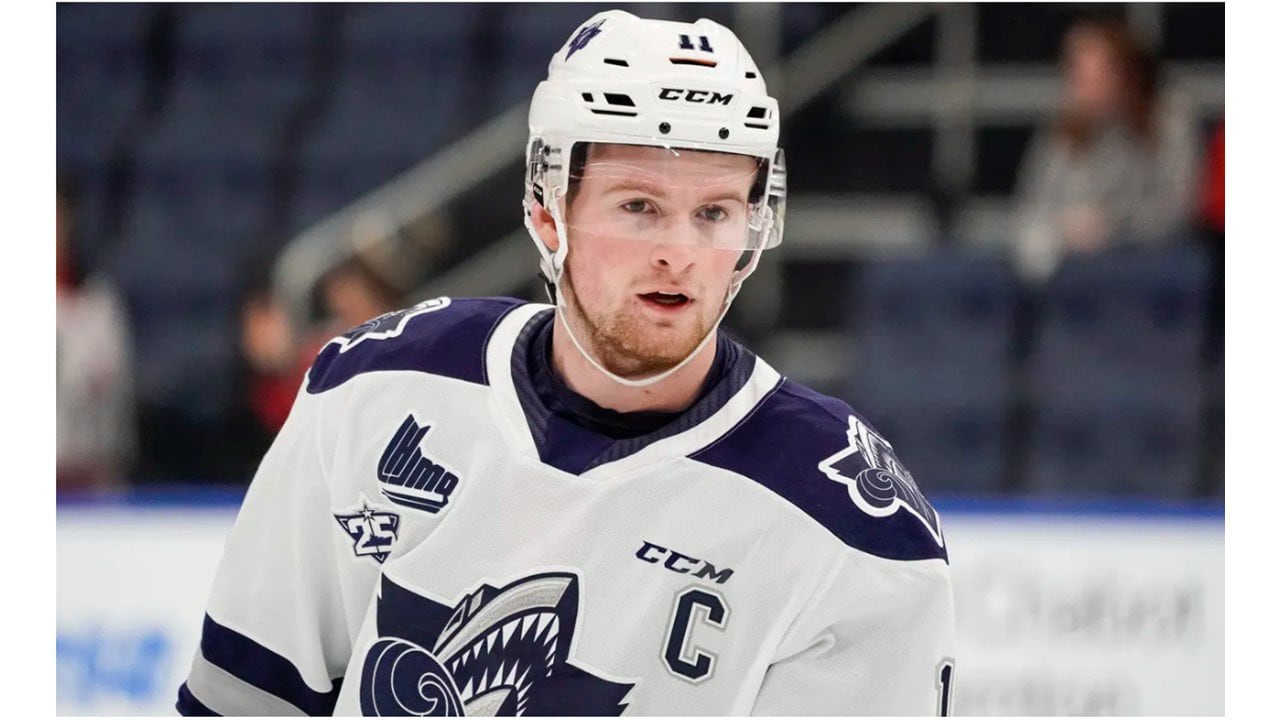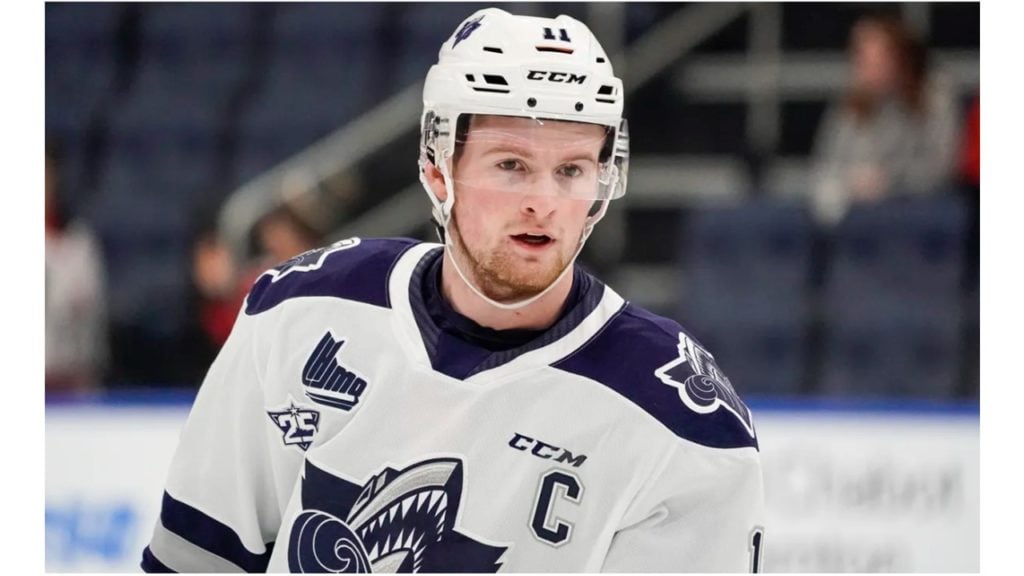 photo source: www.hockeywilderness.com
Alexis Lafreniere could very well be the biggest household name on this list of the NHL's youngest players. The New York Rangers chose the Canadian forward as the first overall pick in the 2020 NHL draft. That is a huge amount of pressure for anyone, let alone a young man of 19.
Lafreniere has only 24 goals and 37 points to his name in his first 107 NHL games. It is still early days for this young player and many New York Rangers fans are expecting him to develop his game in the coming years.
However, his underwhelming performance has come under scrutiny from insiders. After all, New York is one of the biggest hockey markets in the United States, and with talents such as Artemi Panarin, Mika Zibanejad and Chris Kreider leading the charge, finding one's place in this stellar lineup can be just as demanding as being No.1 pick.
Whether Lafreniere already being labeled a draft "bust" is justifiable or not remains to be seen.
Did You Know?
Lafreniere has back-to-back Quebec Major Junior Hockey League Most Valuable Player awards just like Sidney Crosby. If Crosby's career is any indication, then we know Lafreniere is destined for remarkable things as soon as he finds his groove.
---
8. Dawson Mercer
Current Team: New Jersey Devils
Birthday: October 27, 2001
Age: 21
Year Drafted: 2020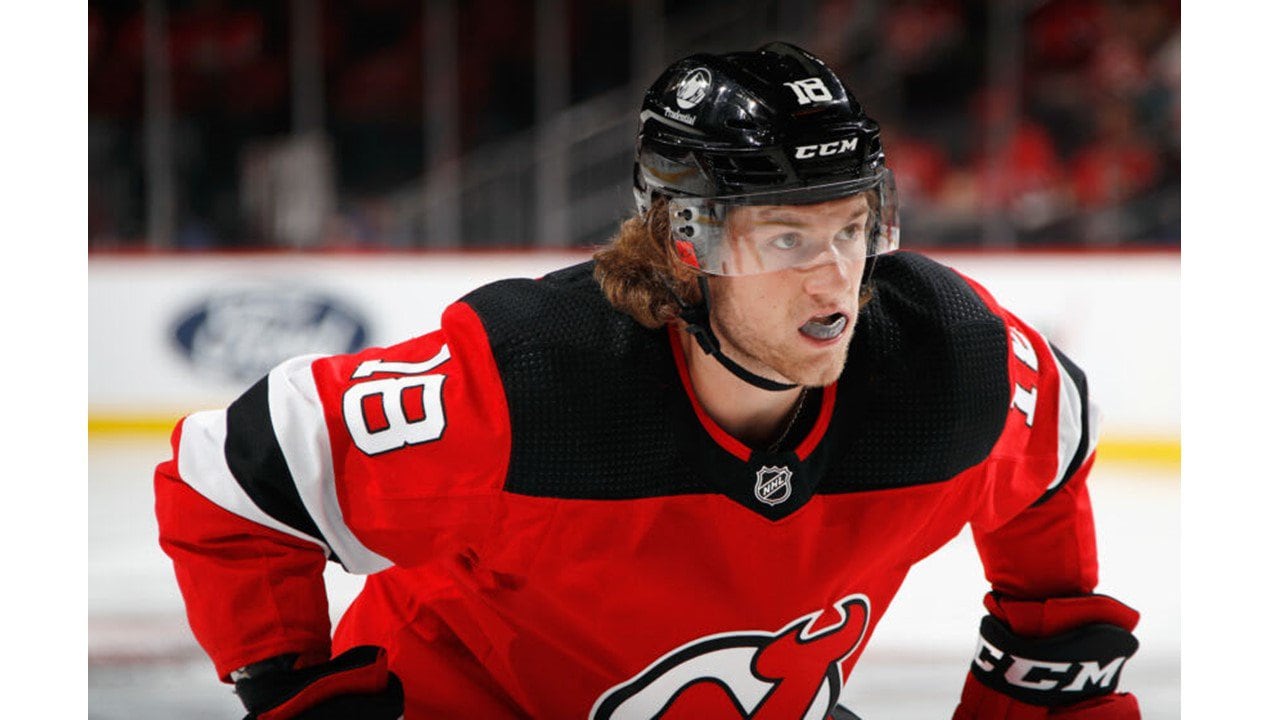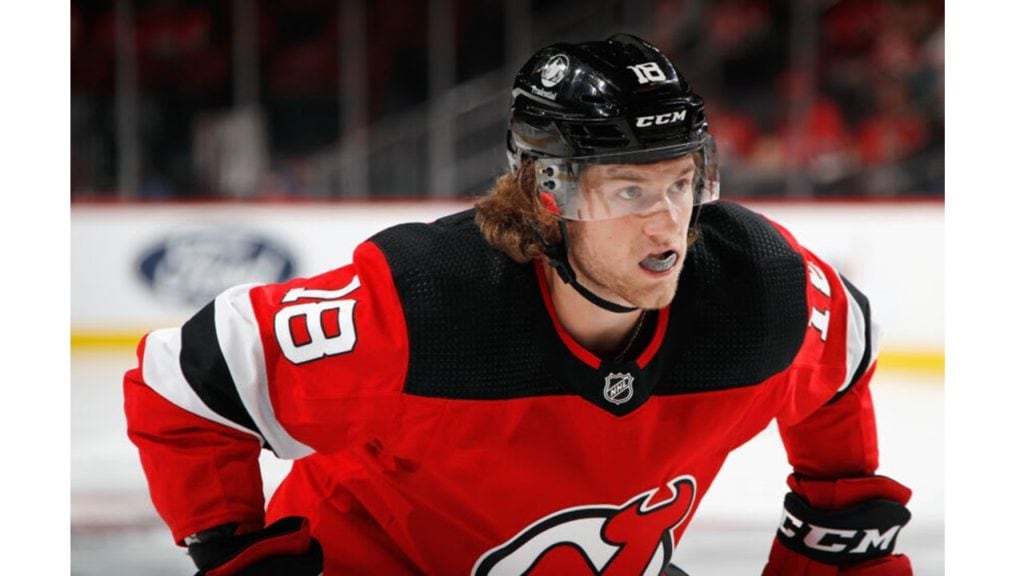 photo source: minutemediacdn.com
Mercer's first 53 NHL games have given him 13 goals and 31 points. Considered an elite sniper, the Canadian forward's 14.1 shooting percentage (fourth best in the Devils) has earned him praise from both coaching and opposing goaltenders alike. He is certainly living up to expectations since being drafted 18th overall by New Jersey in 2018.
It is no wonder that coach Lindy Ruff gave him an influential role in his rookie season.
The Devils' one playoff appearance in nine years notwithstanding, Mercer is exactly the type of player that could serve as a catalyst for the New Jersey squad to become a playoff contender once again.
Did You Know?
Mercer credits his ice talents to his hockey family. His father Craig passed on a chance to play for the Toronto Maple Leafs.
---
7. Cole Perfetti
Current Team: Winnipeg Jets
Birthday: January 1, 2002
Age: 20
Year Drafted: 2020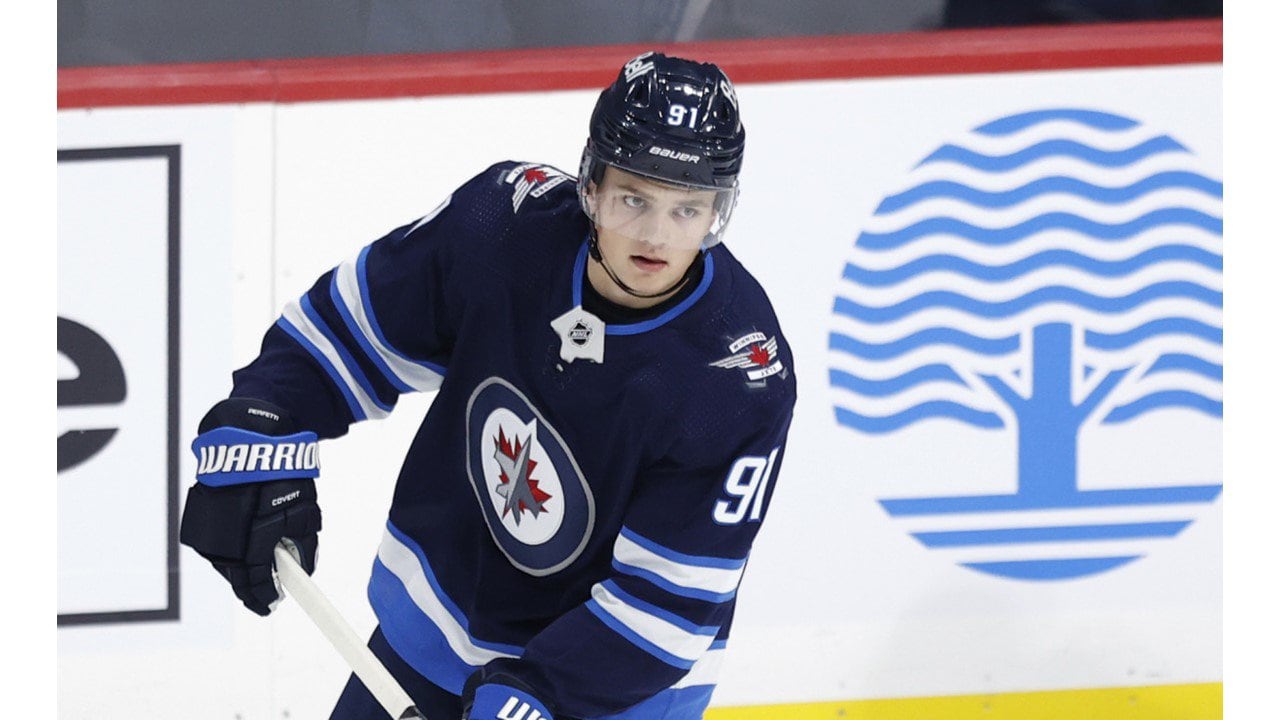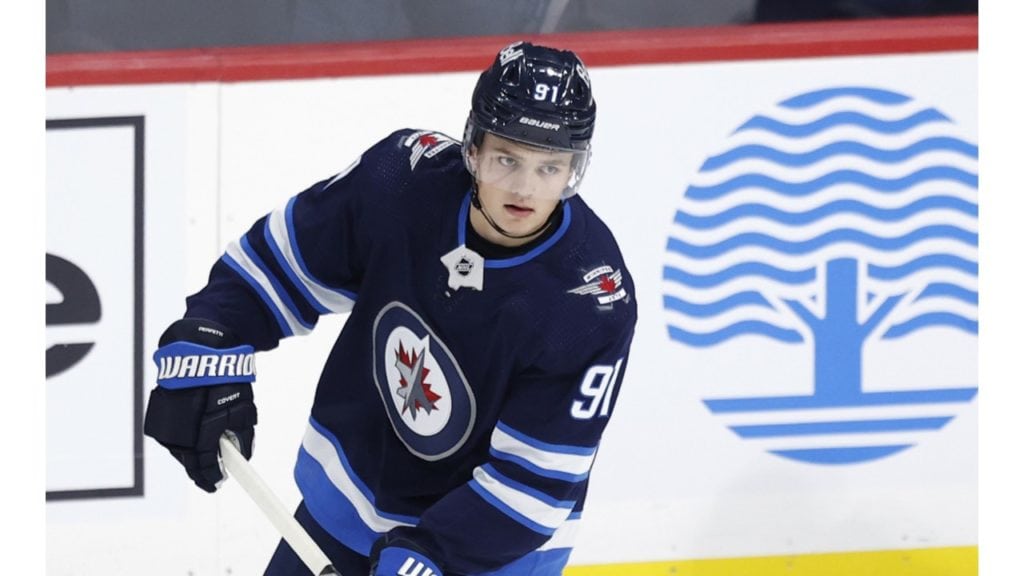 photo source: thehockeynews.com
With over 100 recorded points in his final junior season in the OHL, Cole Perfetti's speed and skill make him an outstanding prospect.
One of the few 20-year-old centers playing in the NHL, Cole Perfetti officially made his NHL debut on October 13th, 2022. Out of 18 NHL games, Perfetti chalked up two goals and seven points with 21 shots on goal.
Along with talented teammates Kyle Connor, Blake Wheeler, Mark Scheifele, and Nikolaj Ehlers, the Jets indeed have a formidable squad.
It is safe to say that Winnipeg management and fans are impressed with the rookie and it's only a matter of time before Perfetti becomes a household name in the Peg.
Did You Know?
Cole Perfetti was the 10th selection by the Jett's in the NHL Entry Draft of 2020.
---
6. Tim Stutzle
Current Team: Ottawa Senators
Birthday: January 15, 2002
Age: 20
Year Drafted: 2020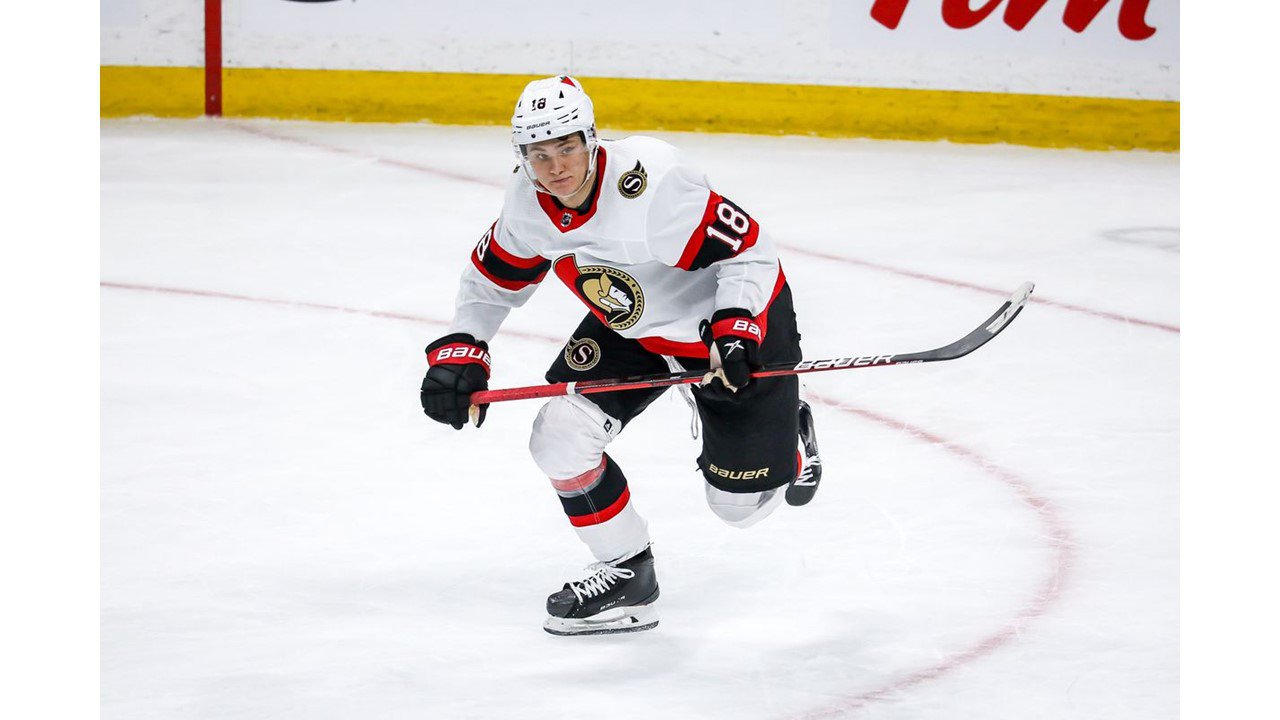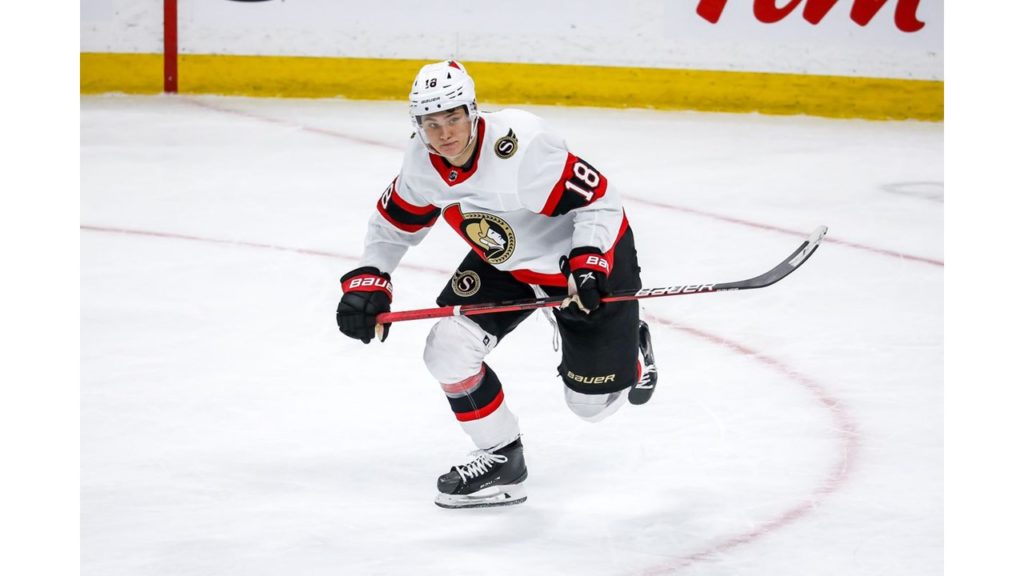 photo source: www.silversevensens.com
At only 20 years of age, Ottawa Senators' Tim Stutzle has already made an impression in the NHL. His play and personality have won over Senators management, coaches, and fans. He has recorded 12 goals and 29 points in 53 games, several of them highlight reel worthy.
The Senators' last playoff appearance was in 2016-17, and Ottawa promptly giving Stutzle center position speaks volumes about their confidence in the rookie.
Did You Know?
Stützle was chosen as the best player on Team Germany during a game against Kazakhstan for the 2020 World Junior Championships.
---
5. Seth Jarvis
Current Team: Carolina Hurricanes
Birthday: February 1, 2002
Age: 20
Year Drafted: 2020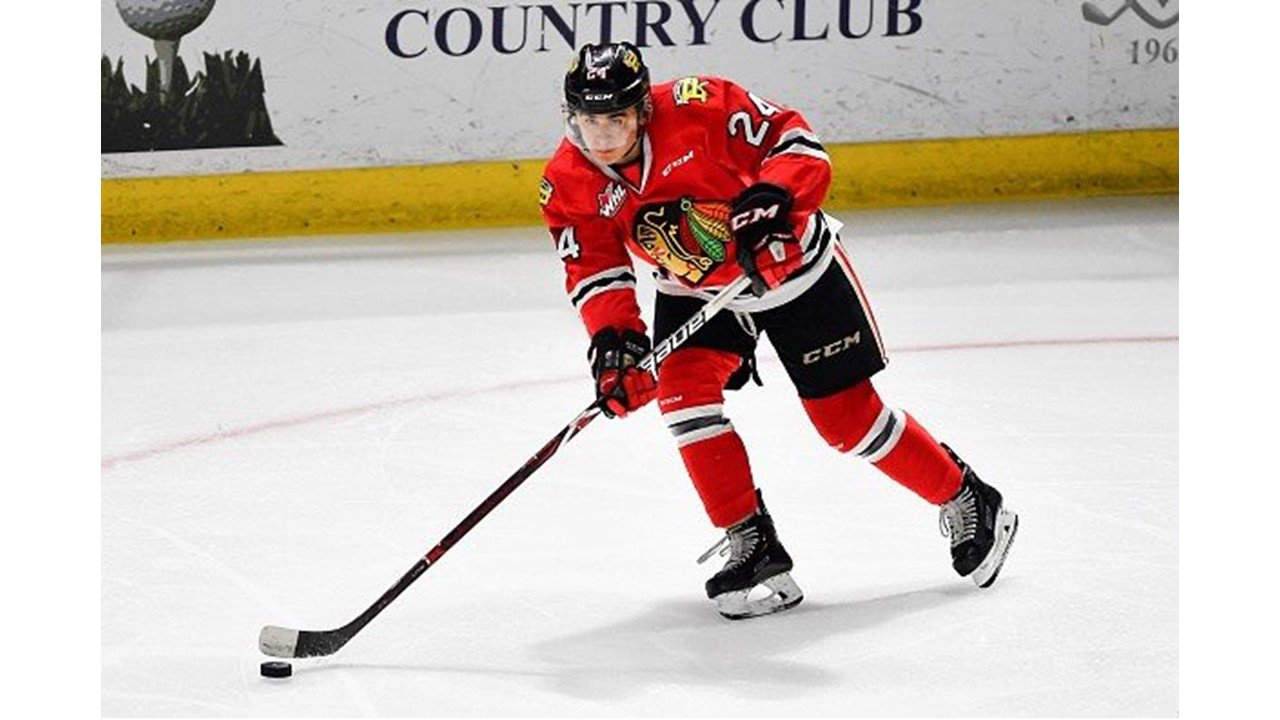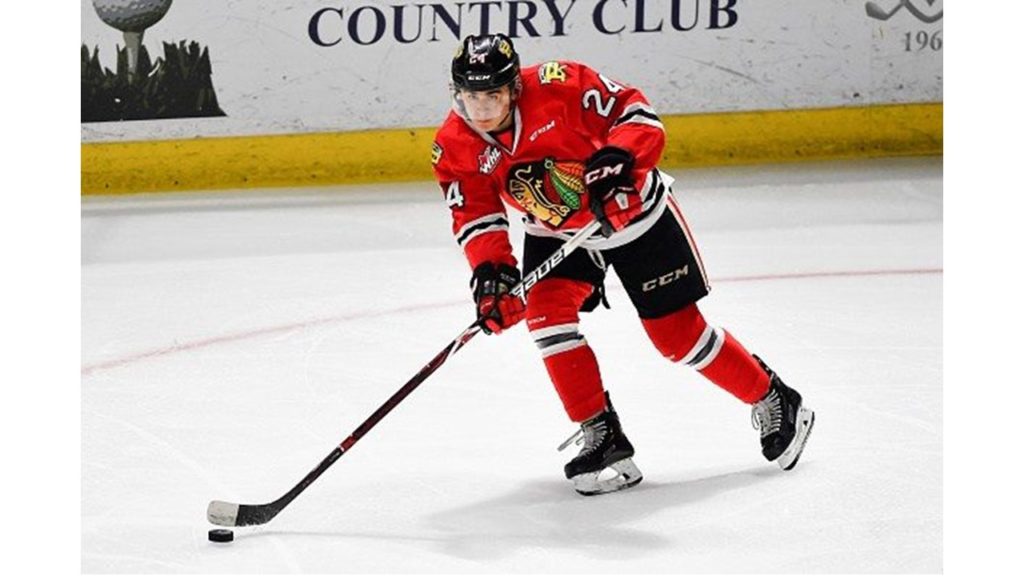 photo source: primetimesportstalk.com
A top prospect in the 2020 NHL Draft, Seth Jarvis is the fifth-youngest NHL player active in the 2021-22 season. He played most of the 2021-22 NHL season as a 19-year-old, having scored eight goals and 19 points in 42 career NHL games in a top-six role for the Hurricanes.
Jarvis also netted a goal as a quarterback on The Hurricanes' second power-play unit.
Jarvis' skill and speed on the ice make up for his 5'10" frame and he round off the strong Hurricanes team, including superstars Sebastian Aho and Andrei Svechnikov. With such notable talent on the roster, it is no wonder that the squad sits near the top of the Eastern Conference standings.
Did You Know?
Seth Jarvis comes from a very sporty family. His mother played college basketball while his father was a football player.
---
4. Lucas Raymond
Current Team: Detroit Red Wings
Birthday: March 28, 2002
Age: 20
Year Drafted: 2020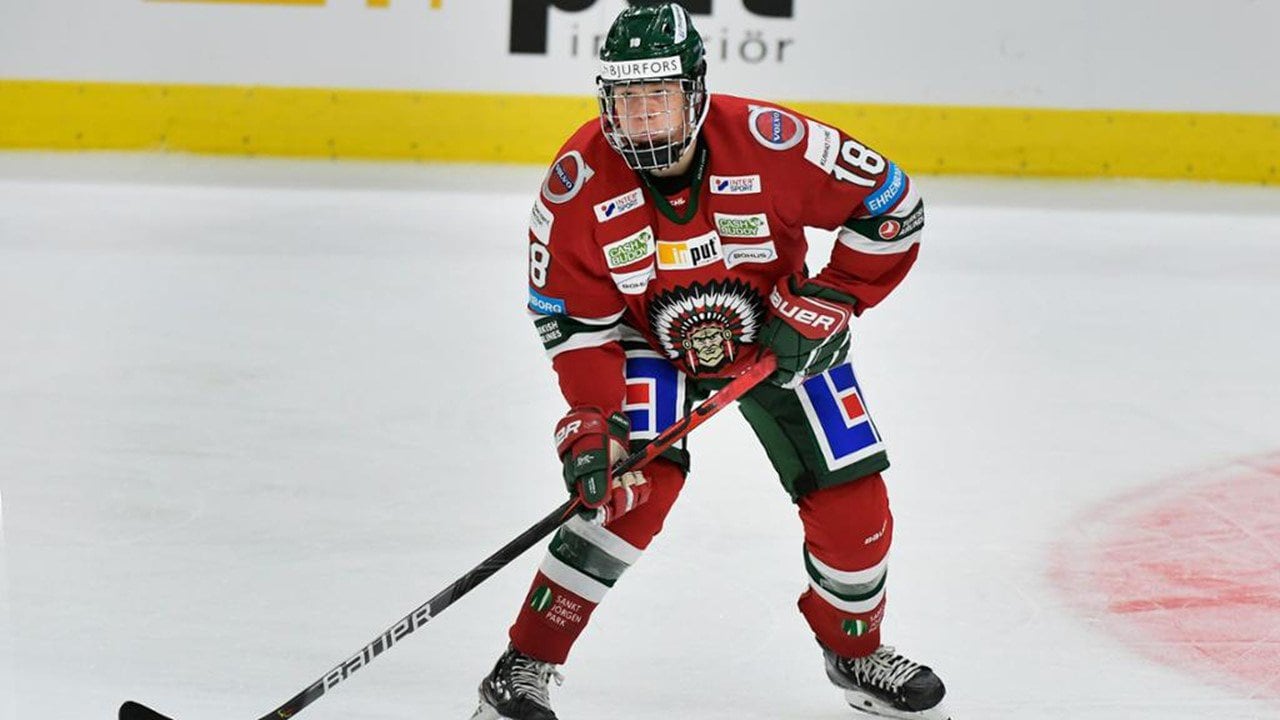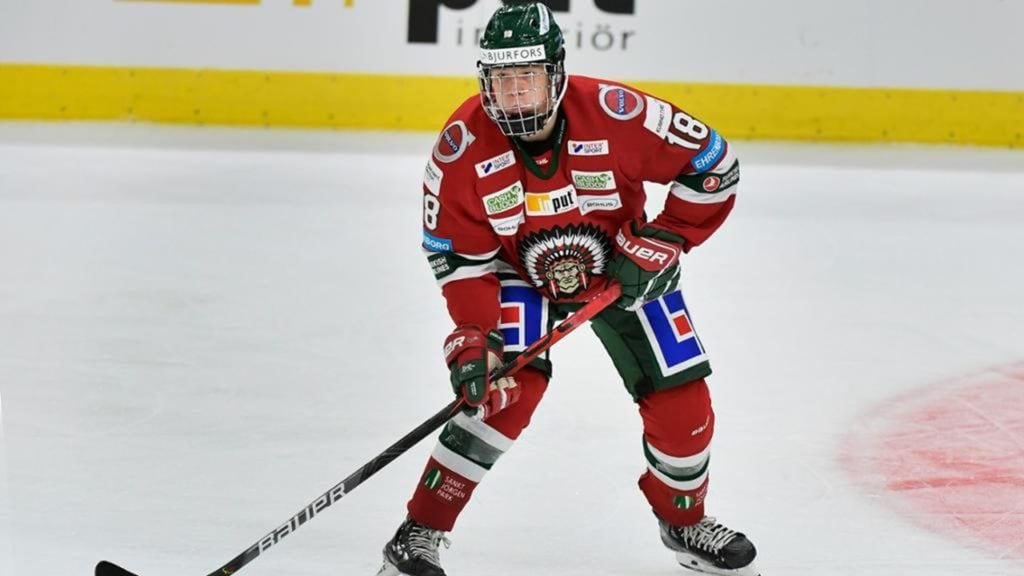 photo source: woodwardsports.com
Arguably the most impactful draft in the NHL in the 2021-22 season, Detroit Red Wings' rookie Lucas Raymond is third on the team's scoring performance in the 2021-22 season. Skating on Detroit's first line with 13 goals and 39 points in his first 52 career NHL games, Raymond is proving to be a key piece for the Detroit squad alongside rookie blueliner, Moritz Seider.
Raymond leads all NHL rookies with four power-play goals in 2021-22, while also contributing nine assists. It is safe to say that he's quickly adjusted to the high expectations of playing in the NHL.
Did You Know?
Lucas Raymond's father was born in France and spent most of his life in Sweden, where the Hockey player was born.
---
3. Jamie Drysdale
Current Team: Anaheim Ducks
Birthday: April 8, 2002
Age: 20
Year Drafted: 2020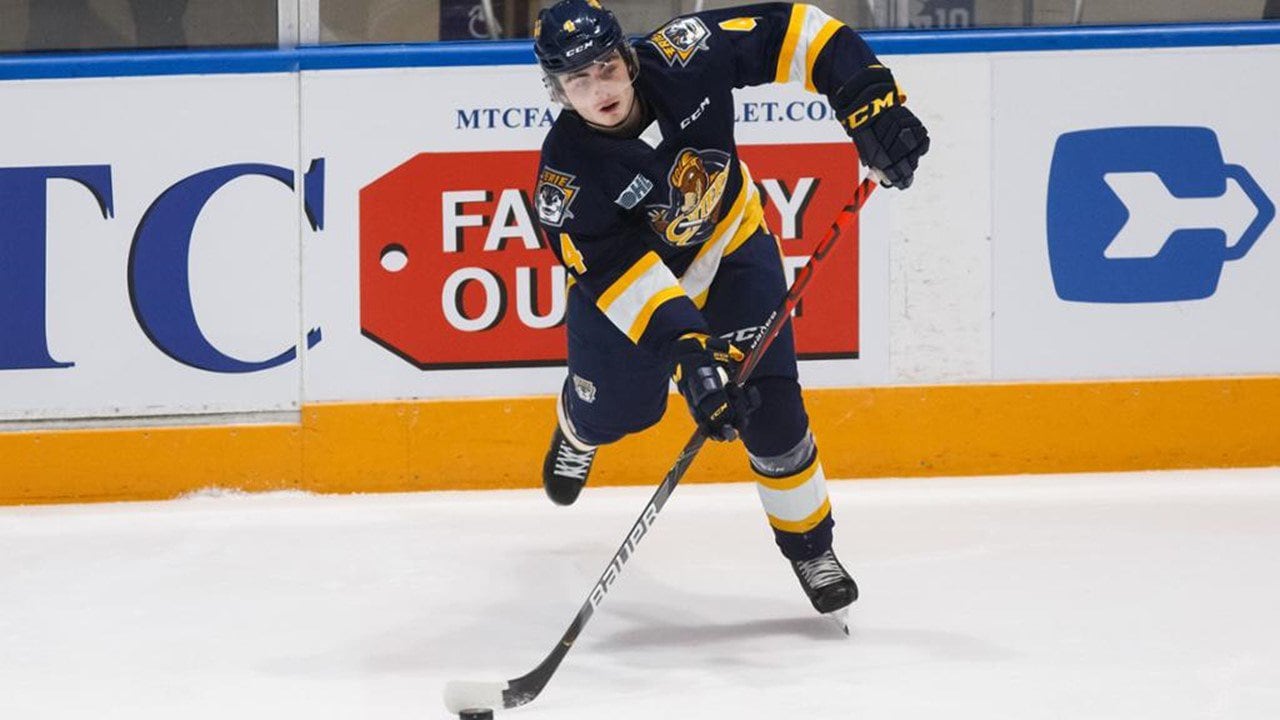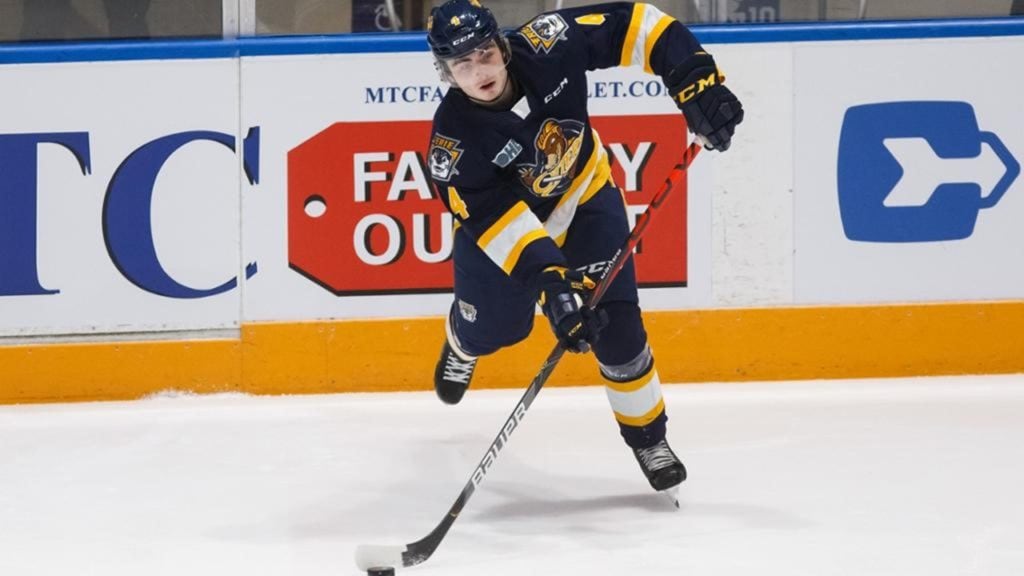 photo source: bamgrid.com
Drysdale's 77 games played in the NHL is more than any other active newcomer in 2021-22. Born on April 8th, 2022, the young defenseman made his NHL debut on March 18, 2021, against the Arizona Coyotes where he made his first NHL goal.
Averaging around 20 minutes of ice time per game, Drysdale has recorded six goals, 24 assists, and 108 shots on goal. Only one of Anaheim's talented young cores which includes forward Trevor Zegras, 24-year-old Troy Terry, and 25-year-old Sonny Milano, the Ducks are competing for a playoff spot in 2021-22.
Did You Know?
Jamie Drysdale has carried Team Canada's flag in many international hockey games like the World U-17 Hockey Challenge, the IIHF World U18 Championships and the 2019 Hlinka Gretzky Cup.
---
2. Quinton Byfield
Current Team: Los Angeles Kings
Birthday: August 19, 2002
Age: 19
Year Drafted: 2020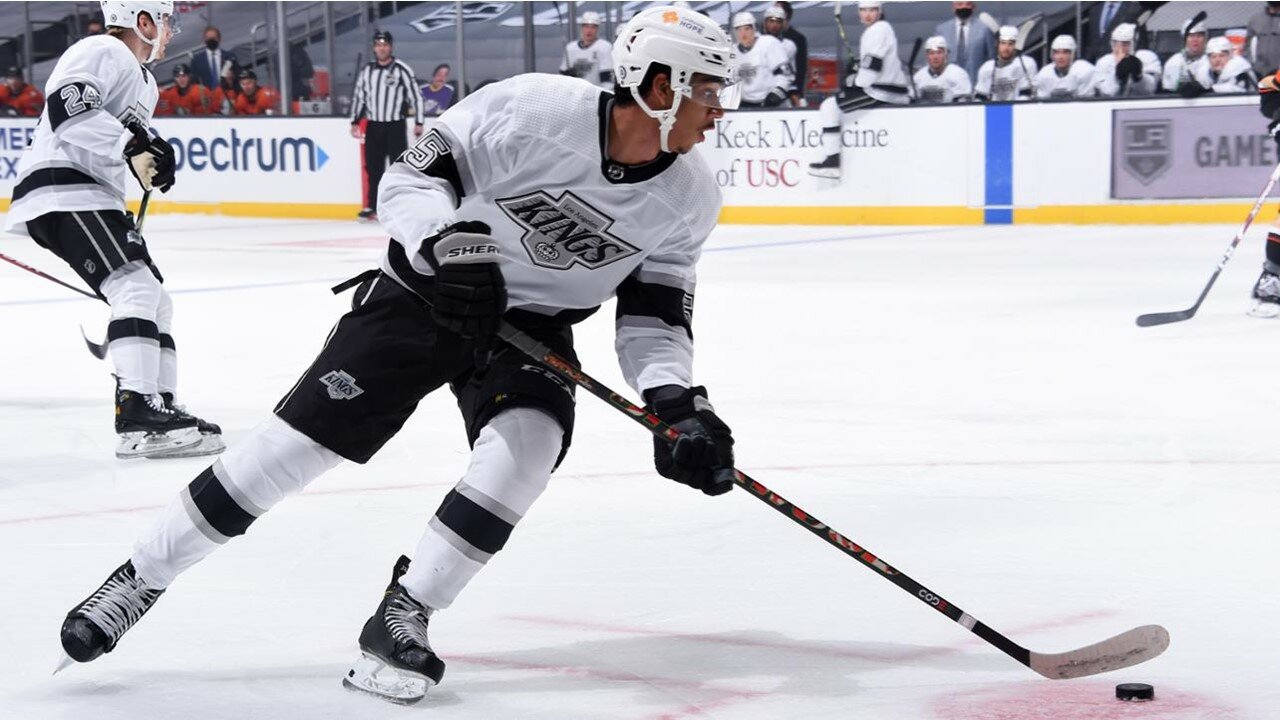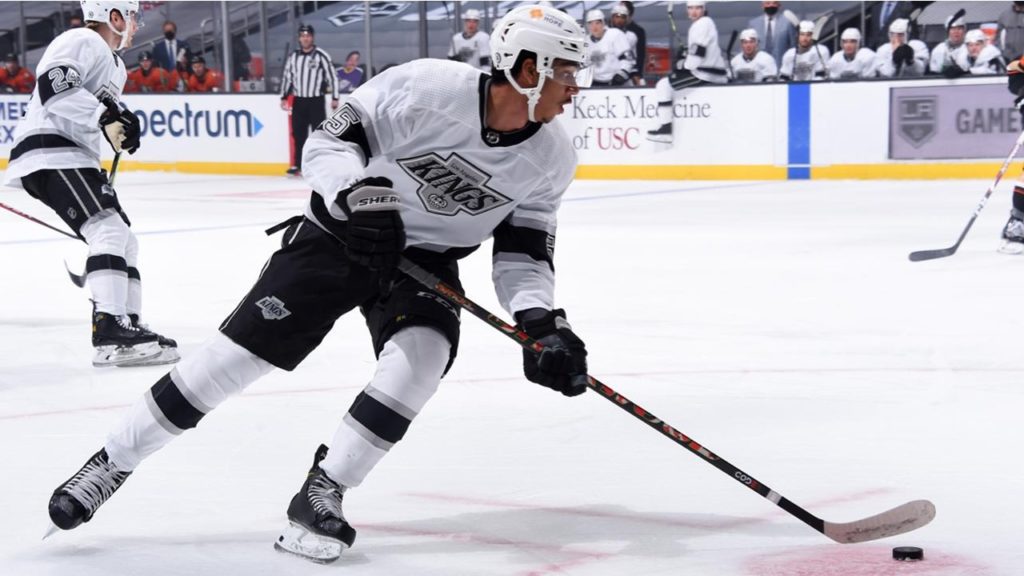 photo source: www.nhl.com
One of the youngest active NHL players at 19, Los Angeles Kings' center Quinton Byfield is one of only four 19-year-olds playing in the NHL during the 2021-22 season. The 6'5" powerhouse was second overall for Los Angeles in the 2020 NHL Draft.
The newcomer is having a tough time meeting expectations, considering the incredible hype surrounding his draft. Averaging 13 minutes of playing time per game, Byfield has one goal and one assist to his name. Despite some growing pains, the Kings are not rushing the Ontario native's development.
He certainly has the talent to be a productive scorer and is capable of tightening up his defensive game if given time. Byfield's future is indeed bright, and we expect to hear his name aplenty in the coming NHL seasons.
Did You Know?
Quinton Byfield's father is of Jamaican descent where there is absolutely no snow, much less a Hockey history.
---
1. Cole Sillinger
Current Team: Columbus Blue Jackets
Birthday: May 16, 2003
Age: 19
Year Drafted: 2021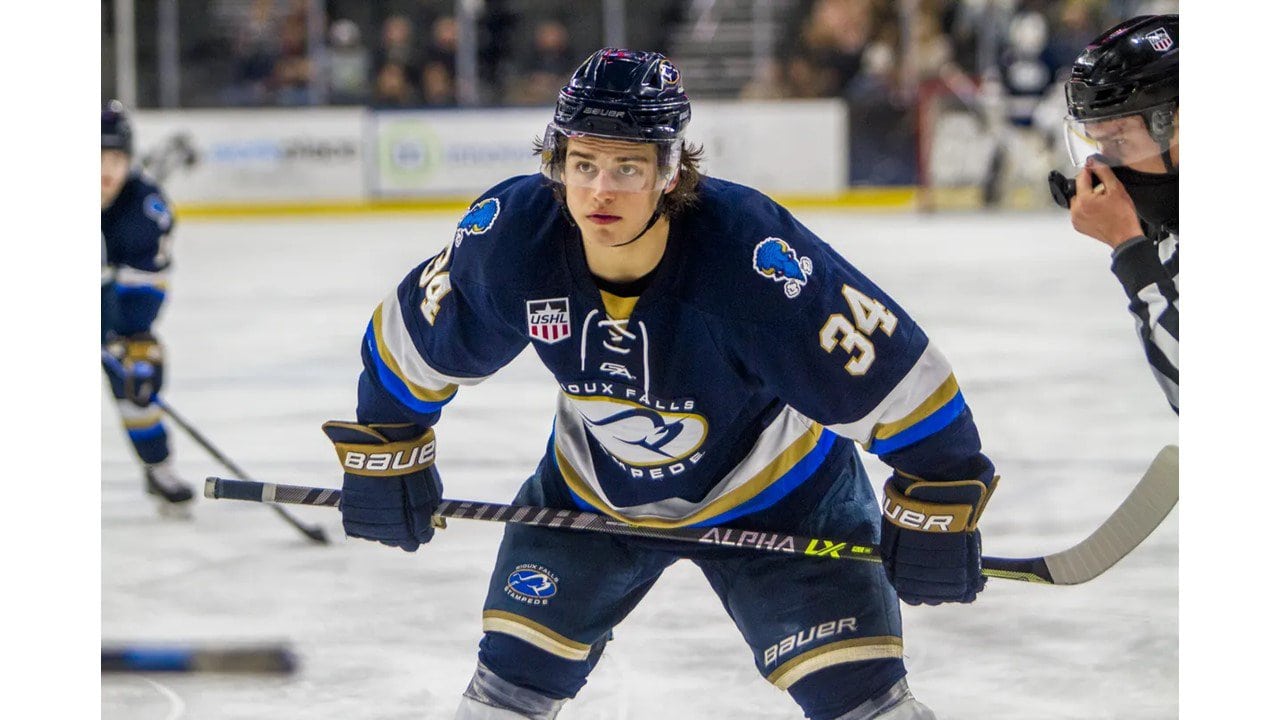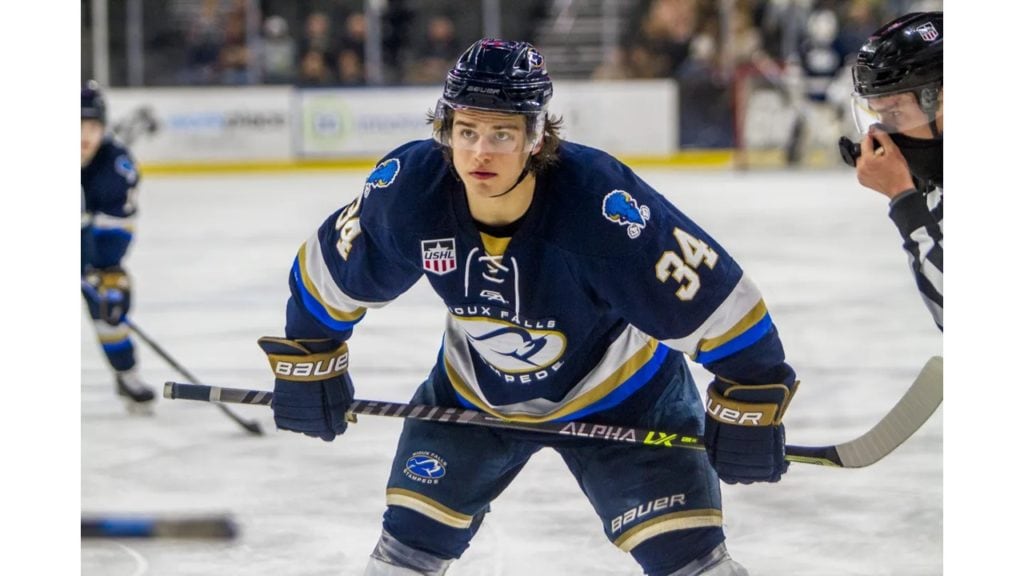 photo source: www.hockeywilderness.com
Columbus Blue Jackets' rookie Cole Sillinger has the distinction of being the only 18-year-old playing in the NHL during the 2021-22 season. Despite his young age, Sillinger has made quite the impact in the NHL, recording eight goals and 17 points in 48 games.
Cole Sillinger tops our list of The Youngest Hockey Players currently active in the NHL.
Standing at 6'2", he had his "baptism of fire" in the NHL when he was laid out by Florida's Sam Bennett while trying to score on an empty net. His ability to bounce back immediately after the violent collision speaks of his remarkable pedigree- his father Mike Sillinger played in the NHL for 17 seasons with 12 different teams, including the Blue Jackets.
Did You Know?
Cole's father Mike Sillinger ended his career with 40 goals and 548 points in 1,049 career NHL games. If this is an indication of Cole's potential, then it is safe to say that he has a long and illustrious career ahead of him.