The British Royal family is one of the most famous and iconic families in the world. They have played an important role in shaping world history, and continue to play an important role in the way that world politics functions today.
In this article, we'll walk you through a list of the oldest surviving members of the British royal family in 2023.
Let's get right into it.
Oldest Living Members of the British Royal Family
4. Katharine, Duchess of Kent
Current Age: 90
Birthday: 22 February 1933
Spouse: Prince Edward, Duke of Kent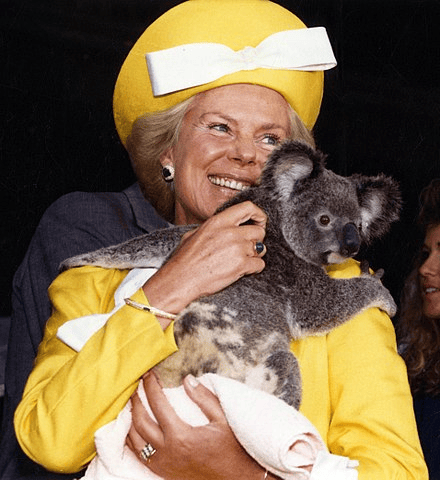 Photo Source
Katharine, Duchess of Kent, is the current oldest living member of the British royal family, having outlived Queen Elizabeth, who passed in September 2022. Katharine Lucy Mary Worsley was born in 1933 and was the only daughter of a Baronet and is a descendant of Oliver Cromwell. She was greatly interested in music from a young age, and wanted to study at the Royal Academy of Music, but did not get in.
Katherine was educated at Miss Hubler's Finishing School, 22 Merton Street, and spent most of her time working on music. She met her husband, Prince Edward, when he was based in the military town of Catterick Garrison, which was located near her ancestral home, and married in June 1961. They had three children after that.
Did you know?
Katharine, Duchess of Kent, is hugely associated with the world of music. She studied it at her finishing school and has performed with various choirs throughout the course of her life.
---
3. Prince Edward, Duke of Kent
Current Age: 87
Birthday: 9 October 1935
Spouse: Katharine Worsley, Duchess of Kent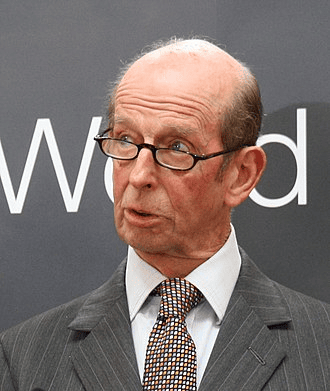 Photo Source
Prince Edward, Duke of Kent, is one of Queen Elizabeth's first cousins. Their fathers, Prince George, Duke of Kent, and King George VI, were brothers. He was born to Prince George and Princess Marina of Greece and Denmark, the Duke and Duchess of Kent, respectively, at Belgrave Square in London.
After completing his education, Prince Edward joined the Royal Military Academy Sandhurst. A few years later, he succeeded his father as Duke of Kent in 1942 after his father was killed in a plane crash. He also had a successful military career and became a captain in 1961.
Did you know?
Prince Edward speaks fluent French! He spoke French throughout his life because his mother and aunts preferred speaking it at home. Additionally, Prince Edward won the Sir James Moncrieff Grierson prize for foreign languages when he was at Sandhurst.
---
2. Princess Alexandra, The Honourable Lady Ogilvy
Current Age: 86
Birthday: 25 December 1936
Spouse: Sir Angus Ogilvy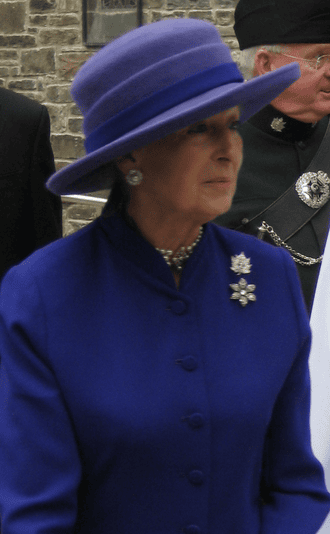 Photo Source
Princess Alexandra, also known as the Honourable Lady Ogilvy, is the younger sister of Prince Edward of Kent. Her full name is Alexandra Helen Elizabeth Olga Christabel, and she is currently 57 in line to the British throne.
Much like her brother, Princess Alexandra carried out several engagements to support the Queen in the UK and overseas. She was one of the royal family's most active members, but eventually slowed down due to health issues that arose from arthritis. She married her husband, The Hon. Angus James Bruce Ogilvy, in 1963, and they remained together until his passing in 2004.
Did you know?
Princess Alexandra was named Christabel because her birthday falls on Christmas day!
---
1. Prince Michael of Kent
Current Age: 81
Birthday: 4 July 1942
Spouse: Baroness Marie-Christine von Reibnitz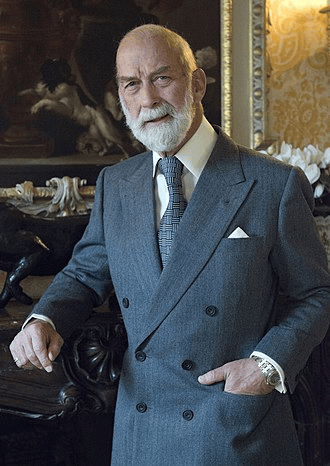 Photo Source
Prince Michael of Kent is the youngest sibling of the Kent family, with Princess Alexandra and Prince Edward being his older sibling. This prince was born in 1942, at Coppins, Iver, Buckinghamshire. He was seventh in line to the throne at the time of his birth. Much like his brother, Prince Michael is fluent in French, and he also has working knowledge of Italian and German. Additionally, Michael speak fluent Russian, enough to know how to translate it!
He was educated at Eton College and later went on to serve in The Royal Hussars (Prince of Wales's Own) in 1969. His military career lasted over two decades, and he retired as a Major in 1981.
Did you know?
Prince Michael forfeited his succession to the throne after marrying his wife. He did this because his wife was a Catholic, and he was not.
---
Conclusion
The British royal family consists of hundreds of members, most of whom are in direct line to the throne! Many of the oldest surviving members of the royal family are often forgotten by the general public, and in this article, we walked you through a list of those oldest members. It's an interesting coincidence that those oldest surviving members of the royal family are connected to one another by either blood or marriage!
Now that you've learned a little bit about the British royal family, maybe it's time to go and brush up on your knowledge of British history!