Jeff Bezos is known all over the world for having founded Amazon.com. He was born in Albuquerque, New Mexico, in January 1964 to Jacklyn and Theodore Jørgensen. His parents had him when they were extremely young.
In fact, at the time of his birth, his mother was only 17, while his father was 19 years old. Theodore Jørgensen was of Danish-American descent but was born in Chicago into a Baptist family. After finishing high school, he decided to attend night school to sustain his family. It is said that during this period, he would at times take young Jeff to class with him.
Despite this, Jeff's parents ended up divorcing and Jacklyn remarried Miguel Bezos, a Cuban immigrant. Soon after, Miguel adopted young Jeff whose surname was changed from Jørgensen to Bezos in April 1968.
Miguel and Jacklyn had two children during the first years of their marriage, Mark and Christina. If you are interested in their life, you're reading the right article. Below you will find a list of Jeff Bezos' siblings ranked oldest to youngest.
3. Jeff Bezos (January 12, 1964 – present)
Current Age (as of November 2022): 58 years, 9 months, 23 days
Profession: Businessman and Entrepreneur
Education: Princeton University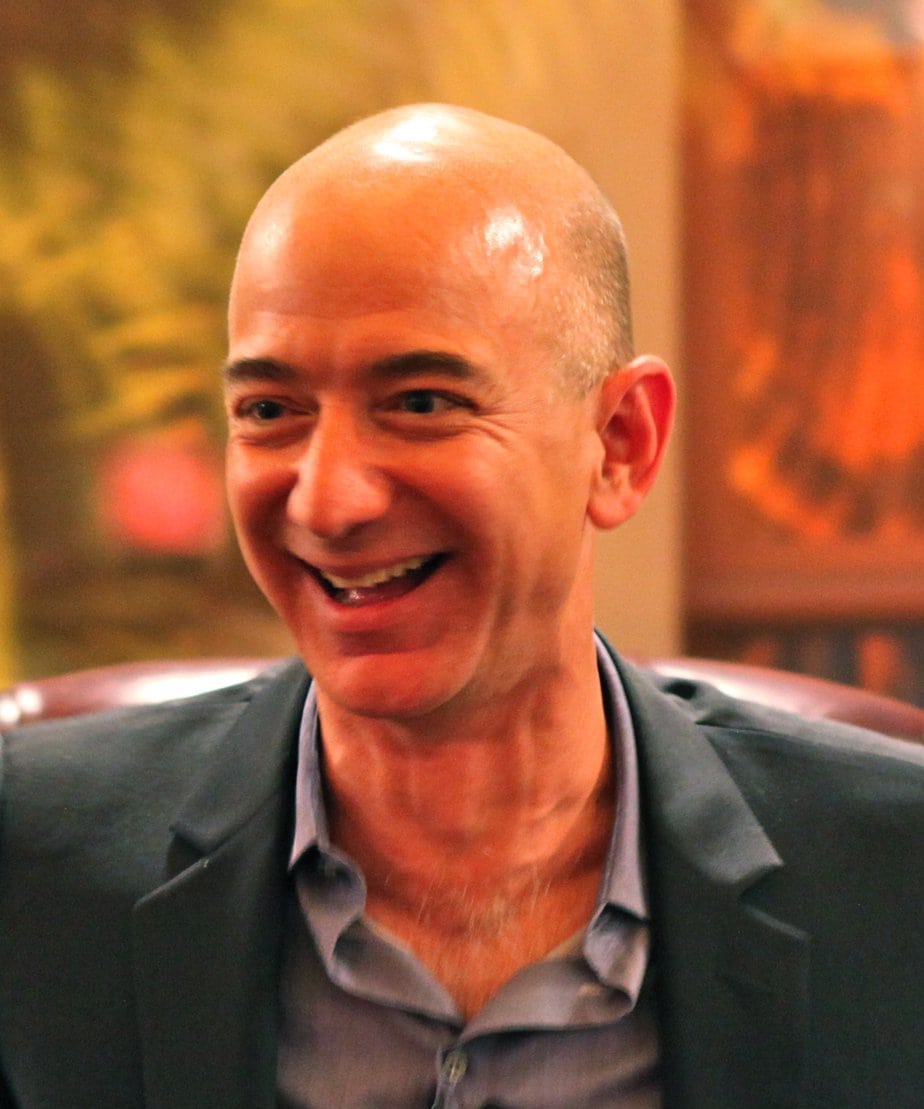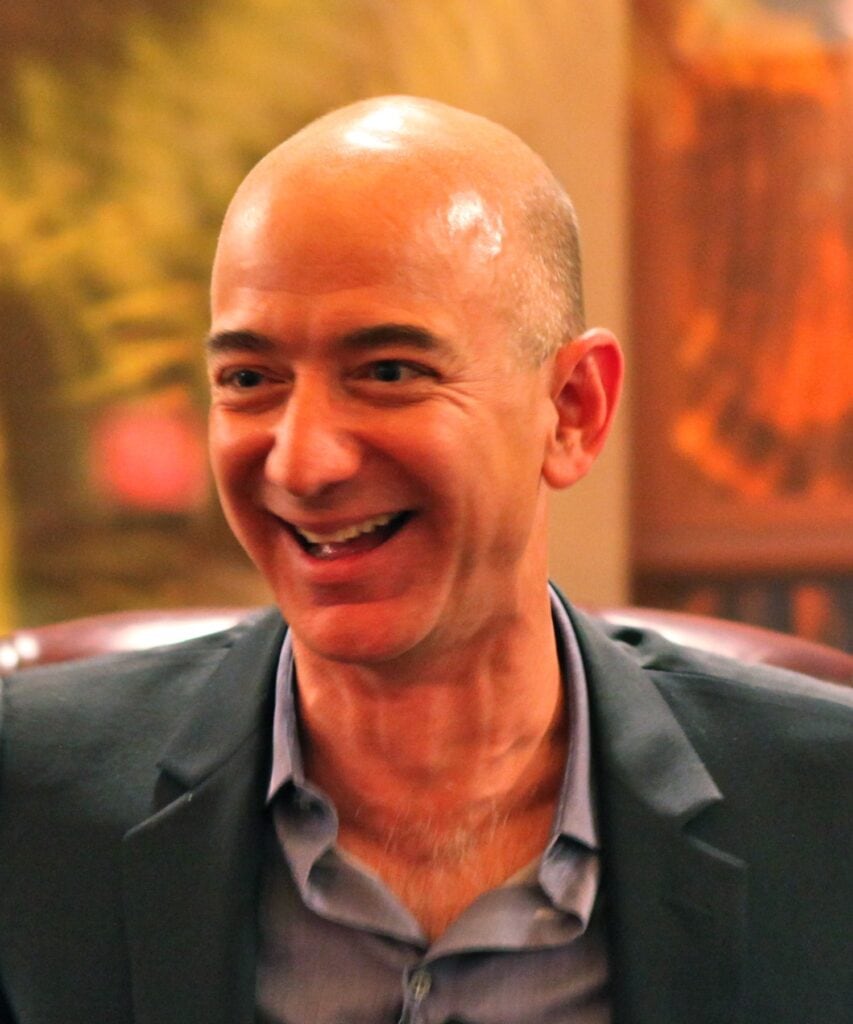 photo source: commons.wikimedia.org
Jeff Bezos came into the world in 1964 and is currently 58 years old. He was born in Albuquerque and went to study at Princeton University.
Known for being the founder, former president, and CEO of Amazon.com, Jeff is considered the third-wealthiest person in the world. Before founding this massive company, he used to work on Wall Street where he covered a variety of job positions.
Jeff came up with the idea of Amazon during a car trip from NYC to Seattle. The company first started as a bookstore but soon grew into the massive empire it is today.
Did You Know?
Jeff was the first centibillionaire to be featured on the Forbes wealth index.
---
2. Mark Bezos (May 17, 1968 – present)
Current Age (as of November 2022): 54 years, 5 months, 18 days
Profession: Founder of Private Equity Firm
Education: Texas Christian University
Mark Bezos is Jeff Bezos' only brother. He was born in May 1968 and is currently 54 years old.
Mark spent his childhood in several places ranging from New Mexico, in the city of Albuquerque, Texas, specifically in Houston, and Florida, where his family settled for some time in the city of Pensacola.
But his travels did not stop here, in fact, during his teenage years, he moved to Norway where he finished high school. He then returned to the US and attended Texas Christian University, from which he graduated in 1992.
Following his studies, Mark decided to get into the advertisement industry, working for Saatchi & Saatchi, as well as DDB. In 1999, he founded his own company called Bezos-Nathonson, which was later bought by EastWest Creative in 2005.
The following year, he was hired by the Robin Hood Foundation to work as a head of communication. From 2006 to 2016, he managed to raise a total of $1 million for this charity.
In 2019, Mark established a private equity firm and, two years later, he became the legal director of the Bezos Family Foundation. On top of this, Mark also owns an unknown stake in his brother's famous company, Amazon.com.
Mark now works as a space tourist. You may now wonder what this position consists of as you probably don't have any friends in the field so let us explain. Space tourism consists of human space travel for recreational purposes. Despite the experience being surely memorable, some people criticize it for its unnecessary environmental impact.
Together with his famous brother Jeff, Mark traveled to space as part of the Blue Origin Ns-16 Mission on July 20, 2021.
Did You Know?
Mark is married and has four children and in his free time, he volunteers as a firefighter.
---
1. Christina Bezos (1969 – present)
Current Age (as of November 2022): 52-53 Years Old
Profession: Co-director Bezos Family Foundation
Education: Unknown
Christina is Jeff Bezos' youngest sibling as she was born in 1969 and is currently in her early 50s.
Unlike her siblings, Christina prefers to maintain a private life and for these reasons, there is not much information about her on the internet.
However, we do know that she serves as one of the co-directors of the Bezos Family Foundation and is married to Stephen Poore, the director of a nonprofit's board of directors.
Did You Know?
Christina has a good relation with both her brothers, and concerning Mark, she once said: "You're the best champion when it comes to encouraging us in our adventures."
OTHER POSTS YOU MAY BE INTERESTED IN