Vocaloid is a singing voice synthesizer software brought to you by the Yamaha Corporation. Originally meant as a side project never destined to be used on a commercial level, the software has been developing since 2000. In 2022, it's one of the most widely used voice synthesizing software that enables the user to create songs with lyrics in the comfort of their bedroom, even if singing isn't a strong suit! No longer can we use our lack of singing ability as an excuse to not fulfill our dreams of becoming the next global sensation.
The Vocaloid software utilizes a voice bank populated by real human voices that anyone can draw from. With a little creativity, you can use that library of voices and synthesize an entirely distinct sound unique to the individual. Because the software can be crowd-sourced, it's constantly improving. We even have fun, fictional avatars that bring another layer of complexity to this software.
Today we're going to take a look at some of those Vocaloid characters and discover which of them is the youngest!
8. Kasane Teto
Age: 31
Creator: TWINDRILL
Voice: Mayo Oyamano
Released: 04/01/2008


photo source: vocaloid.fandom.com
Kasane Teto is the 31-year-old Vocaloid created as a "troll" by fans and voiced by Mayo Oyamano. Kasane Teto was an April Fool's joke in response to the popularity of fellow Vocaloid Hatsune Miku. The first cover song with Teto as the lead singer was created in 2008, titled Mimi no Art Robot no Uta. The song was ultimately a hit, and more importantly, in a way that wasn't ironic!
Since her first release, several songs were put out with Teto, which include "Fake Diva," Triple Baka," "Kasane Territory," and "Popipo MK-11."
Did You Know?
Avex, a Japanese record label, released a CD album featuring Kasane's songs in 2012. By 2013, she was an officially character for the Hokkaido Broadcasting Company.
---
7. Megurine Luka
Age: 20
Creator: Crypton Future Media, Inc.
Voice: Yū Asakawa
Released: 01/30/2009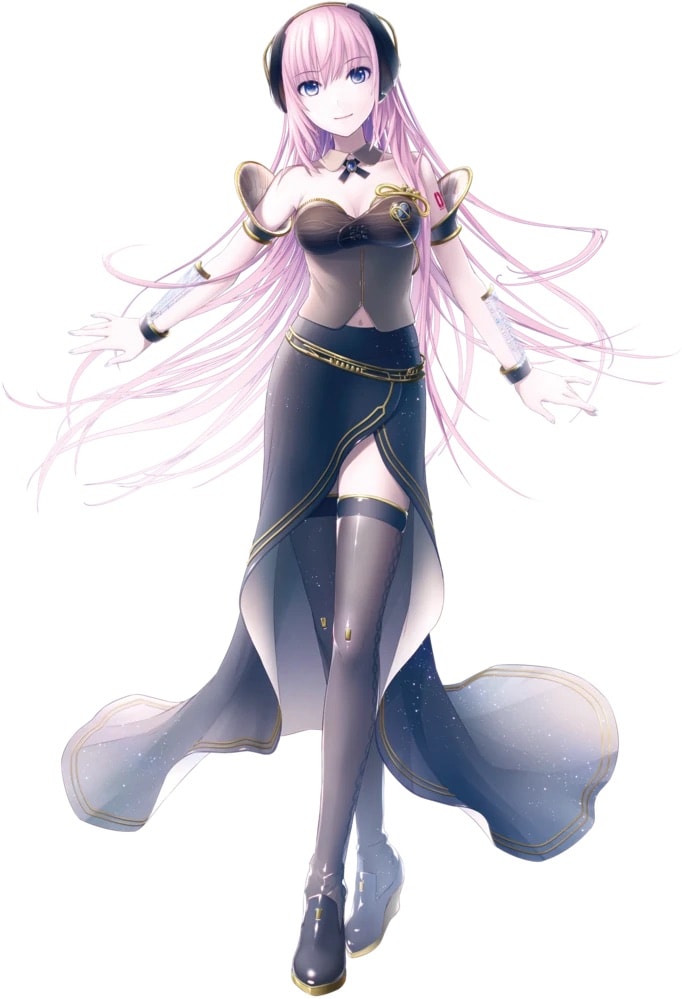 photo source: vocaloid.fandom.com
Megurine Luka is a 20-year old Vocaloid developed by Crypton Future Media in 2009. Luka made history and broke barriers for the world of Vocaloid by becoming the first to support producing vocals in Japanese and English while also becoming the first Character Vocal Series software line designed as an adult.
Megurine was initially marketed toward Japanese producers despite her ability to support English. She is voiced by Yū Asakawa, a professional voice actress, and singer.
Did You Know?
August of 2019 was the last installment for Megurine Luka's program. Instead, Crypton Future Media took to focusing on their new proprietary program, Piapro Studio.
---
6. SeeU
Age: 17
Creator: SBS A&T
Voice: Dahee Kim
Released: 10/21/2011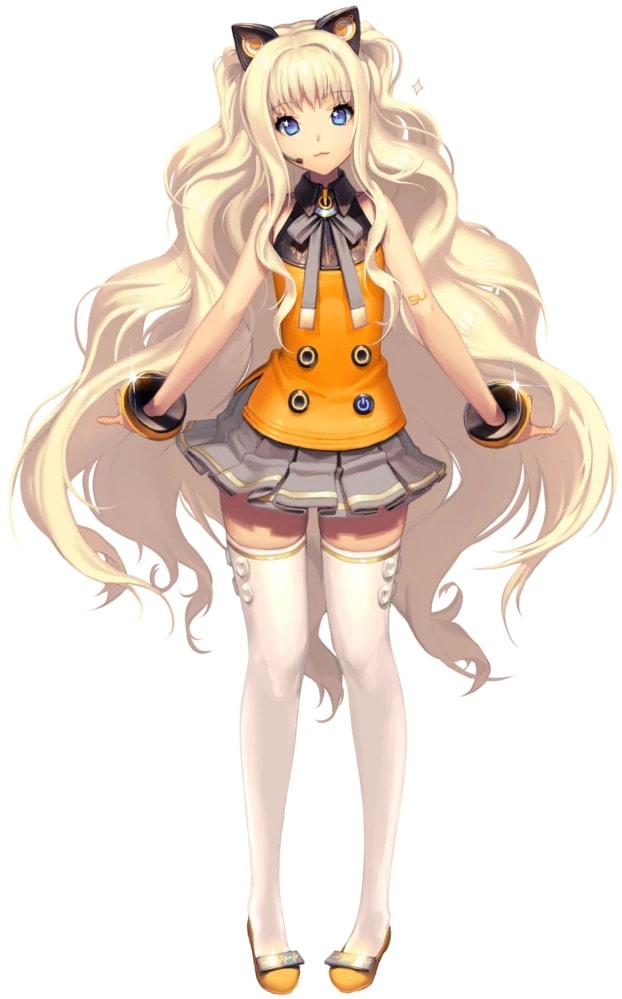 photo source: vocaloid.fandom.com
SeeU is the 17-year-old Vocaloid developed by SBS A&T. SeeU was released in South Korea and voiced by Korean singer Dahee Kim. If you know your K-pop history, you might recognize Dahee as the idol from 'GLAM'. SeeU became a huge hit and quickly made its way to Japan after Dahee Kim recorded in the Japanese voice bank.
In her store, her profile said "she dreams of being an idol loved not only in Asia but also in Europe as well."
Did You Know?
The cat ear accessories on her design are more than just a fashion statement. SeeU's illustrator explained how they were detachable speakers, and her neckband was a CD player. Her attire is just as functional as it is fashionable.
---
5. IA
Age: 16
Creator: 1st Place Co.
Voice: Lia
Released: 01/27/2012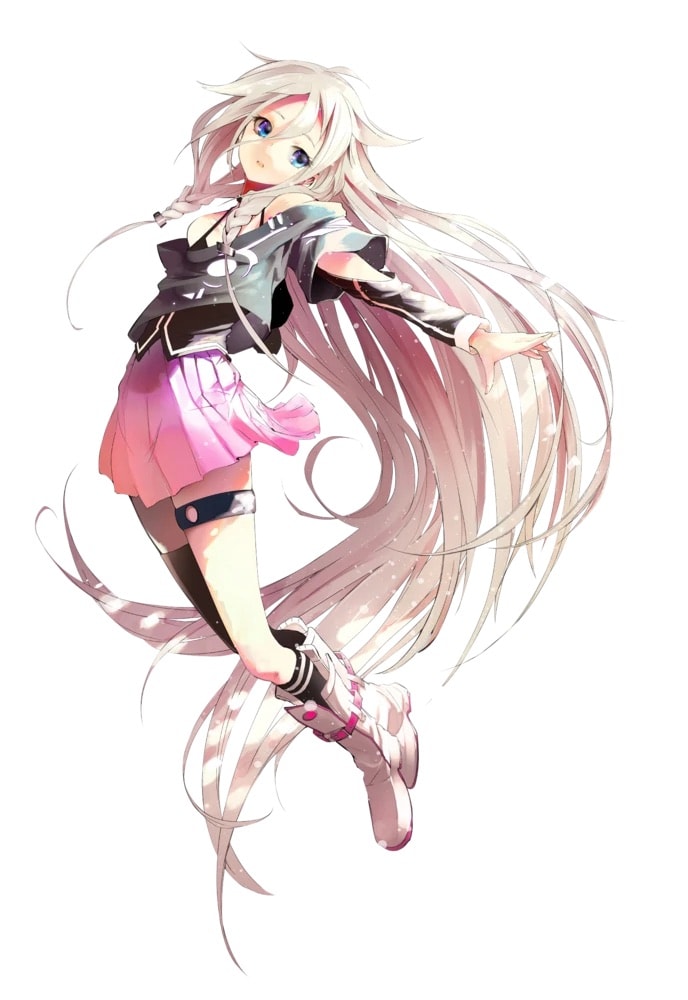 photo source: vocaloid.fandom.com
IA is the 16-year-old Vocaloid voiced by the Japanese singer-songwriter Lia. The goal of the creation of IA was to provide a simplistic, user-friendly, customizable character that allows the user to shape and shift IA in a way that makes it their own. Her name is also inspired by her voice actor. She weighs 40kg and stands 155cm tall.
We learned of IA's home in a series of YouTube videos titled Aria Station, where we discover her home planet is not Earth, but Planet Aria. It's similar to Earth and abundant with life that co-exists peacefully together. Coming to Earth must have been the ultimate culture shock.
Did You Know?
Until March 4th, 2022, no one knew of IA's real age. All we're left with was speculation and theories until she confirmed that she was 16-years-old.
---
4. Hatsune Miku
Age: 16
Creator: Crypton Future Media, Inc.
Voice: Saki Fujita
Released: 08/31/2016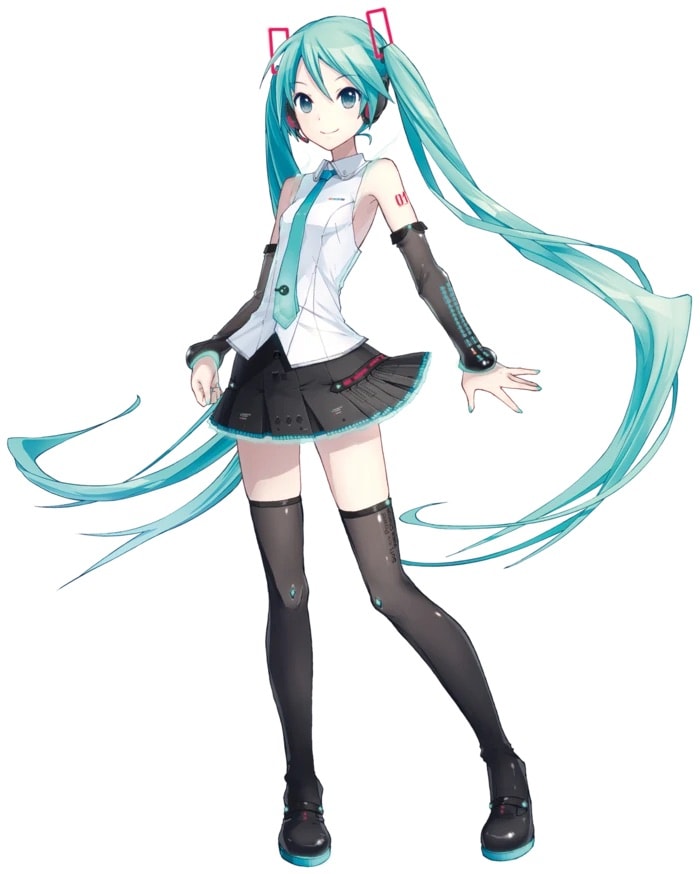 photo source: vocaloid.fandom.com
Hatsune Miku is a 16-year-old Vocaloid created by Crypton Future Media. Released in August 2007, she was the first member of the Character Vocal Series. She's voiced by Saki Fujita, a Japanese voice actress. Hatsune Miku was originally designed for professional producers before a more general market was established.
The success of Miku opened the door for different and exciting marketing opportunities for the general public. She soon became the primary vehicle for marketing Crypton Future Media.
Did You Know?
Part of Hatsune's design is based on the Yamaha keyboard models DX-100 and DX-7. Her skirt and boots are inspired by synthesizer program colors.
---
3. MAYU
Age: 15
Creator: Exit Tunes
Voice: Mayumi Morinaga
Released: 12/05/2012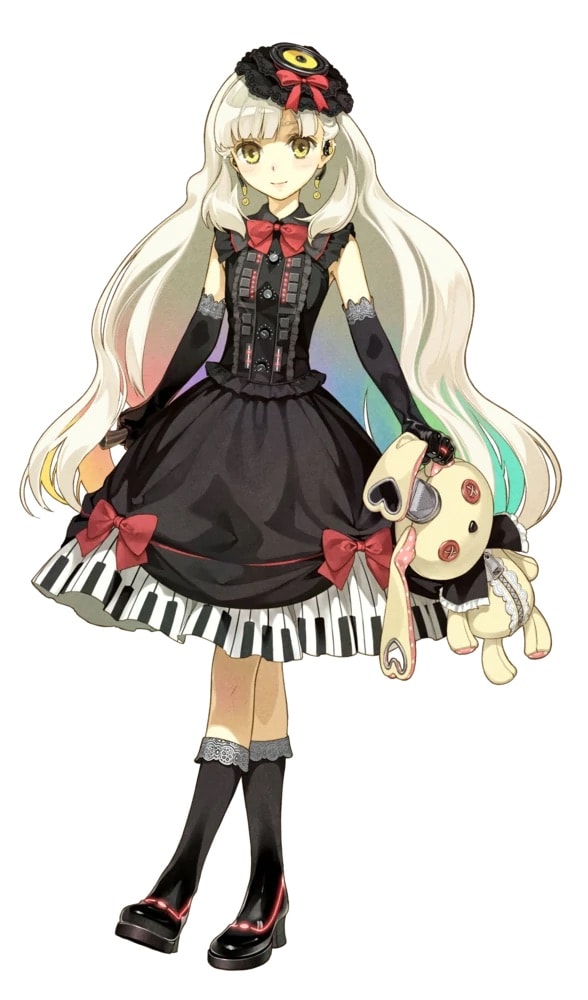 photo source: vocaloid.fandom.com
MAYU is the 15-year-old Vocaloid brought courtesy of Exit Tunes. She's illustrated by Hidari and voiced by Mayumi Morinaga. Her design is heavily inspired by Lolita Fashion – a subculture from Japan that takes its inspiration from Victorian-era clothing and styles from the Rococo period. The main element to the aesthetic is the emphasis on "cuteness," which is hard to describe but immediately recognizable once you see it. However, as you can see based on the image above, the style can blend sub-styles like gothic, classic, and sweet.
There's no official statement that explains her name, but it was probably inspired by her voice talent – Mayumi.
Did You Know?
Exit Tunes released MAYU as an exclusive package that features her voice bank and 2-disc CD bundle. A MAYU cellphone strap and mouse pad is included.
---
2. Kagamine Rin
Age: 14
Creator: Crypton Future Media, Inc.
Voice: Asami Shimoda
Released: 12/2007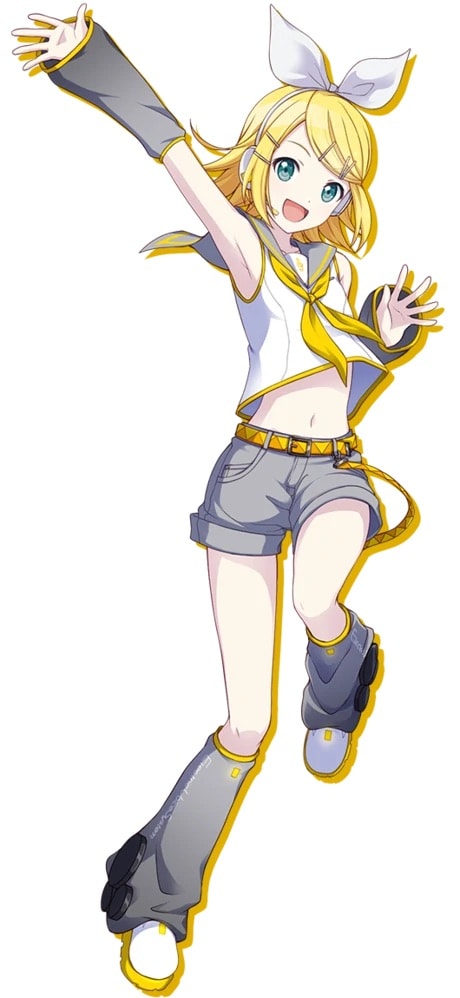 photo source: vocaloid.fandom.com
Kagamine Rin is the 14-year-old Vocaloid developed in December 2007 and created by Crypton Future Media. Asami Shimoda is responsible for voicing this blue-eyed and blonde-haired character. Kagamine was meant to be a twin when Crypton Future Media planned on making a pair of male and female voice banks. The concept was to have two females offering their voices while having a twin male counterpart.
Rin's default attire is a school uniform and a white tank top with a yellow bow and short black shorts.
Did You Know?
In 2019, Crypton Future Media moved Kagamine Rin to their synthesizer program, Piapro Studio.
---
1. Otomachi Una
Age: 11
Creator: Aimi Tanaka
Voice: MTK Inc.
Released: 07/30/2016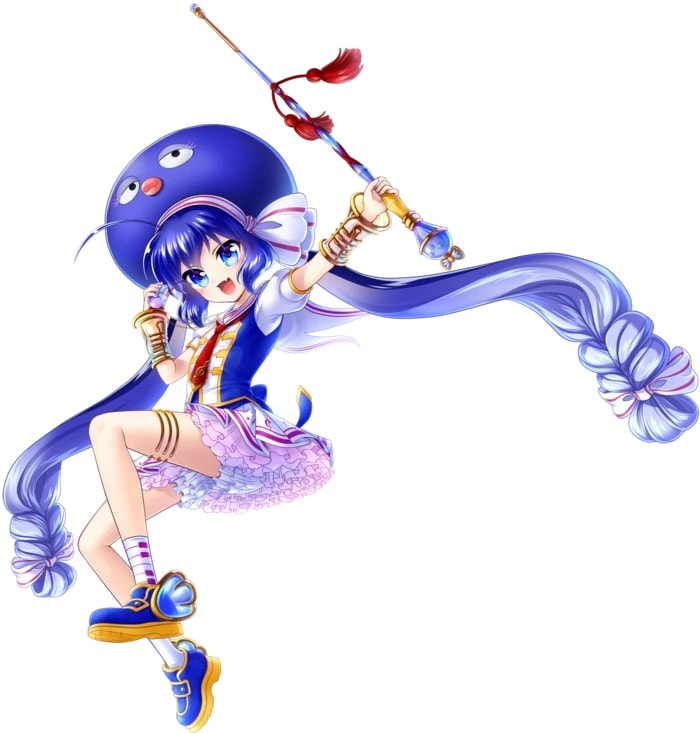 photo source: vocaloid.fandom.com
Otomachi Una is the youngest Vocaloid at 11-years-old!
Otomachi Una was developed by MTK Inc. and released on July 30th, 2016. Her voice is done by Japanese voice actress Aimi Tanaka. Una includes two voice banks titled "sugar" and "spicy." The names coupled with her young age reference the classic nursery rhyme titled "What Are Little Boys Made Of?" In the little jingle, girls are made of sugar, spice, and everything nice.
Otomachi's appearance features a blue theme throughout, which includes blue clothing, blue hair, and blue shoes. Based on her design, we can also infer that she was inspired by marching band fashion, which is something we haven't seen yet with any of her contemporaries! At the very least, Otomachi is original.
Did You Know?
Otomachi Una's name is after a dish called unagi, also known as eel. She pays homage to the delicious food with her hat, which sports an eel theme that is sentient and changes expressions to match Una.