Nick Cannon is one of those entertainers that has been a staple in American homes for decades. For so many of us, we grew up watching Nick Cannon's rise to fame as a teenager on the All That show, starring in the emotionally gripping marching band film Drumline, or as the creator and host of his wildly successful MTV improv comedy show Wild n' Out.
Beyond his success as an actor, he's a man of many talents and proved himself to be quite a successful business entrepreneur, and successful enough to capture the attention of the Queen Diva herself, Mariah Carey!
Joined by his four siblings, the Cannon ensemble has supported and collaborated through Nick's successes and struggles. Information on the family is conflicting and clouded in some mystery, but that won't stop us from doing our best to do a deep dive into Nick and his brothers while we rank the Cannon siblings from oldest to youngest!
5. Reuben Cannon (Unknown)
Age (as of July 20, 2022): N/A
Born: California
Occupation: Musician
Known For: Brother of Nick Cannon
Reuben Cannon is the oldest brother amongst the Cannon siblings, but his exact date of birth is unknown. Compared to Nick, Reuben's image is more mysterious.
We know that as of 2021, he's been focused on a solo music career and has released a few songs as an independent artist. His mixtape, "Play My S—t," has over 4 million plays on SoundCloud. People appreciate his unapologetically straightforward message instructing them on what he wants them to do!
Did You Know?
Reuben's first venture into music came as a young boy when he, Nick, and Gabriel formed their group 3YB, which stood for Three Young Brothers. They might not have become the next Boyz To Men, but the music was a retreat from the streets and gang violence they grew up in.
Reuben has a YouTube channel where you can listen to his catalog, including "Play My S—T," which was released in 2018.
---
4. Nick Cannon (October 8, 1980 – Present)
Age (as of July 20, 2022): 41
Born: San Diego, California
Occupation: Host, Rapper, Actor, Comedian
Known For: Wild n' Out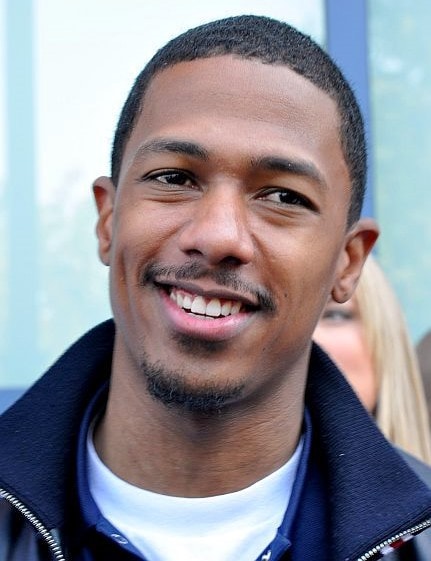 photo source: commons.wikimedia.org
For any American that subscribed to cable television over the last two decades, there's almost no chance you haven't seen Nick Cannon flood the airwaves through his pursuits in acting, television hosting, music, and comedy. He's a staple in entertainment and felt the love and the controversies attached to life in the petri dish we call celebrity culture.
Cannon's big break came on the Nickelodeon show All That – a sketch comedy series that first aired on April 16, 1994, and ended on October 22, 2005. The show was a massive success and was the career springboard for other names you might recognize, like Amanda Bynes, Kenan Thompson, and Jamie Lynn Spears.
Before his television career, Cannon was raised in the Lincoln Park Bay Vista Housing Projects of Southeast San Diego, which was notorious as a heavily gang-occupied territory. He wasn't immune to the allure of the lifestyle and became a member of the "Lincoln Park Bloods." He credited the death of a close friend as the reason he left the life and focused on his academics and athletics, running track and field and becoming President of the African Student Coalition of Monte Vista High School.
Nick took his short-lived experience as a member of his brotherly group, 3YB, and joined the rap group "Da G4 Dope Bomb Squad." The name is a little cheesy, but it was enough to capture the attention of an actor/rapper living legend named Will Smith. After founding his record label in 2005, his music career slowly fizzled out in favor of his blossoming acting career.
He starred in Drumline, Love Don't Cost a Thing, and Roll Bounce, proving he could hold his own as a leading man in films that, over the years, have evolved into fan favorites, especially in the case of Drumline, which sits at an 82% on Rotten Tomatoes. Nick Cannon epitomizes what it means to be a go-getter. He flexed his entrepreneurial spirit as the creator and co-host of the TeenNick original series The Nightlife, TeenNick Top 10, and NBC's Caught on Camera with Nick Cannon. However, no one would contest that his crowning achievement has been Wild n' Out.
Wild n' Out premiered on July 28, 2005, on MTV. It has since become one of the network's best shows through its ability to weather generational changes in music and culture. The sketch comedy show is on its 17th season and boasts a 313-episode repertoire. As of 2019, Nick Cannon's enterprise has expanded to VH1 and shows no signs of slowing.
Nick's high-profile dating history and romantic escapades are reflective of his high-profile career. He has had eight children with five women and briefly dated names like Kim Kardashian, Christina Milian, Jessica White, and Selita Ebanks. But in 2008, he married acclaimed singer/songwriter Mariah Carey. In 2011, they welcomed fraternal twins – Moroccan and Monroe. Their marriage lasted six years, but they divorced in 2016. As of 2022, Cannon announced he is expecting his ninth child in October with DJ Abby De La Rosa.
Did You Know?
Nick came under fire in 2020 for racist and anti-Semitic comments he had made, as well as for expressing admiration for Louis Farrakhan – a controversial figure among the black and Jewish communities. The fallout was catastrophic, and companies like ViacomCBS and several endorsement partners cut ties with Cannon over his hateful speech. Cannon apologized, stating: "I want to assure my Jewish friends, new and old, that this is only the beginning of my education."
Thankfully, VIacomCBS rekindled their relationship with Cannon and brought him back as host of Wild n' Out after they felt he expressed remorse for his comments.
---
3. Gabriel Cannon (1987 – Present)
Age (as of July 20, 2022): Approx. 35
Born: San Diego, California
Occupation: Rapper
Known For: Brother of Nick Cannon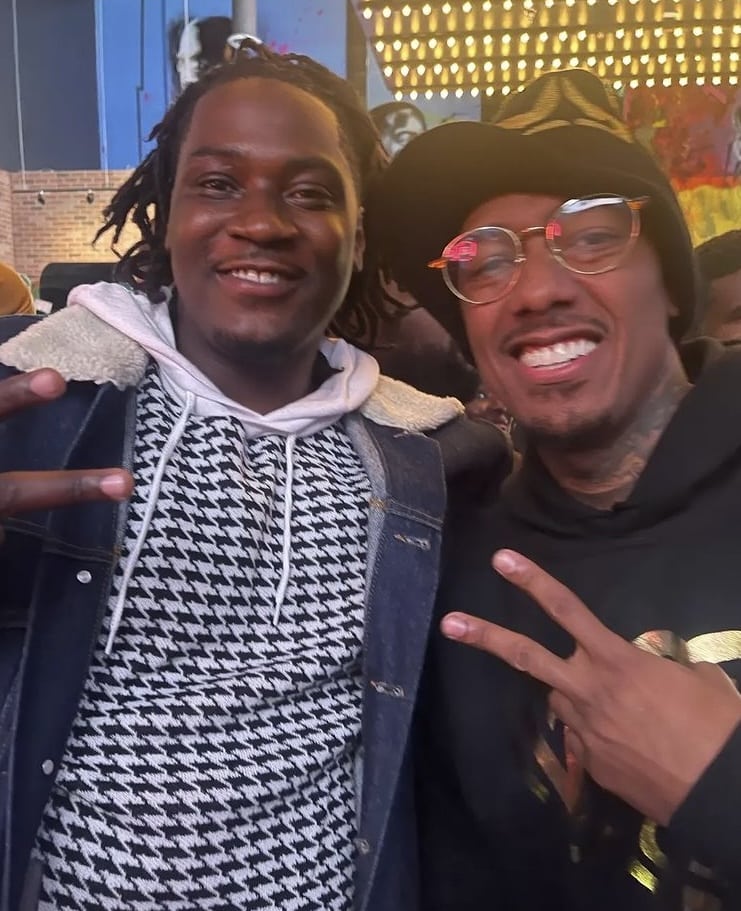 photo source: Instagram.com
Gabriel Cannon has tried following in his big brother's footsteps, forging a solo music career of his own. Not much is known about his personal life, but he did collaborate with Reuben for his song "Bow My Head."
Did You Know?
You can find Gabriel on Instagram, where 11k followers tune in to learn more about Nick Cannon's little brother.
---
2. Caleb Cannon (Unknown)
Age (as of July 20, 2022): N/A
Born: California
Occupation: N/A
Known For: Brother of Nick Cannon
Personal and professional details of Caleb Cannon's life are unknown. However, like the rest of his brothers, Caleb was subjected to a violent early life of gang violence while growing up in San Diego.
You can see Caleb discussing life and love alongside his brothers in this interview on Youtube.
Did You Know?
Gabriel said in an interview that he, Reuben, and Caleb revered Nick and all his newfound fame. "We idolized him," he told Rapzilla Magazine.
---
1. Javen "King" Cannon (January 20, 1996 – Present)
Age (as of July 20, 2022): 26
Born: California
Occupation: Comedian, Actor, Writer
Known For: Wild n' Out
photo source: Instagram.com
Javen "King" Cannon is the youngest of the Cannon siblings at 26-years-old!
Best known as King, the 26-year-old Wild n' Out phenom has proved to be the closest in matching the all-around talent to that of his big brother. He's involved in the show as a writer, actor, comedian, and a recurring caster member between seasons 13 to 16.
He became a favorite in the eyes of fans after his "Wild Style" battles in season 15, which are 1v1 rap battles judged by who has the best flow while simultaneously delivering the harshest burns.
Did You Know?
King graduated from Howard University and continues to consult for Wild n' Out. You can find him on Instagram, sharing insights into the industry and posting day-in-the-life content with family and friends.