Lacey Chabert is a famous American actress known for her role as Gretchen Wieners in the movie Mean Girl and for giving the voice to the character of Meg Griffin in the first season of Family Guy.
Throughout her career, she has won several awards, among which the Independent Filmmakers Showcase IFS Film Festival award for Best Supporting Actress for her interpretation in The Lost Tree as well as a Young Artist Award for her acting in Party of Five.
Lacey grew up together with her two sisters and one brother. None of her siblings decided to follow in her footsteps, and they all went their way. If you would like to know more about this topic, keep reading. Below you will find a list of Lacey's siblings ranked oldest to youngest.
4. Wendy Chabert (October 1975 – November 24, 2021)
Age at time of death: 46 Years Old
Birthplace: USA
Profession: Model and Influencer
Wendy Chabert was Lacey's oldest sibling, as she was born in 1975. Unfortunately, she died in her mid-40s on November 24, 2021.
Wendy used to live in Texas and worked in a grocery store chain. She also worked as a model and social media influencer and gained millions of followers on her many social media platforms. Wendy was married to Shane Riggio, who was 45 at the time of her death. The two had two sons together.
Did You Know?
Following Wendy's death, her sister Lacey published an Instagram post saying: "I can't believe it's been over two months since I've been able to hear my sister's voice. I still reach for my phone ten times a day to text or call her before I remember that I can't.I keep calling grief a journey, because that's what it's been for me. It's been incredibly hard. Some moments I am ok and others I can barely catch my breath because my heart aches so deeply. I miss Wendy with every ounce of my being. I desperately wish I could hug her once more or hear her voice."
---
3. Chrissy Chabert (November 20, 1978 – present)
Current Age (as of January 2023): 44 years, 1 month, 24 days
Birthplace: Purivis, Mississippi, USA
Profession: Former chef and restaurateur
Chrissy Chabert was born in November 1978 and is now 43 years old. She worked for some time as a chef and restaurateur and was supported by her famous sister Lacey when she opened her restaurant.
The two seem to be close to each other and have gone on vacation together several times, for instance, in 2019, when they booked a trip to Italy. Crissy also acted as Lacey's maid of honor at her wedding.
Similarly to her siblings, she was born to Tony and Julie Chabert. While her father had Cajun, Sicilian, and English origins, her mother was of English, Scottish, and Italian descent.
Chrissy grew up in Mississippi and New York, where she attended the New York Junior and High School for the Performing Arts. She obtained her diplomas in the 90s and then studied at the University of Southern Mississippi, where she obtained her Bachelor's degree.
After graduation, she worked several jobs before opening her restaurant. This happened in 2008 in Purvis, Mississippi. The restaurant was called Stone House and served homemade specialty salads, paninis, burgers, and Cajun specialties. Chrissy ran the place for a few years before it was closed.
Chrissy is married to a man known as Mr. Taylor. The couple has two sons together, Max and Ethan Taylor. Despite his young age, Ethan is already married to a young photographer. The two tied the knot in 2021.
---
2. Lacey Chabert (September 30, 1982 – present)
Current Age (as of January 2023): 40 years, 3 months, 14 days
Birthplace: Purivis, Mississippi, USA
Profession: Actor and Voice Actor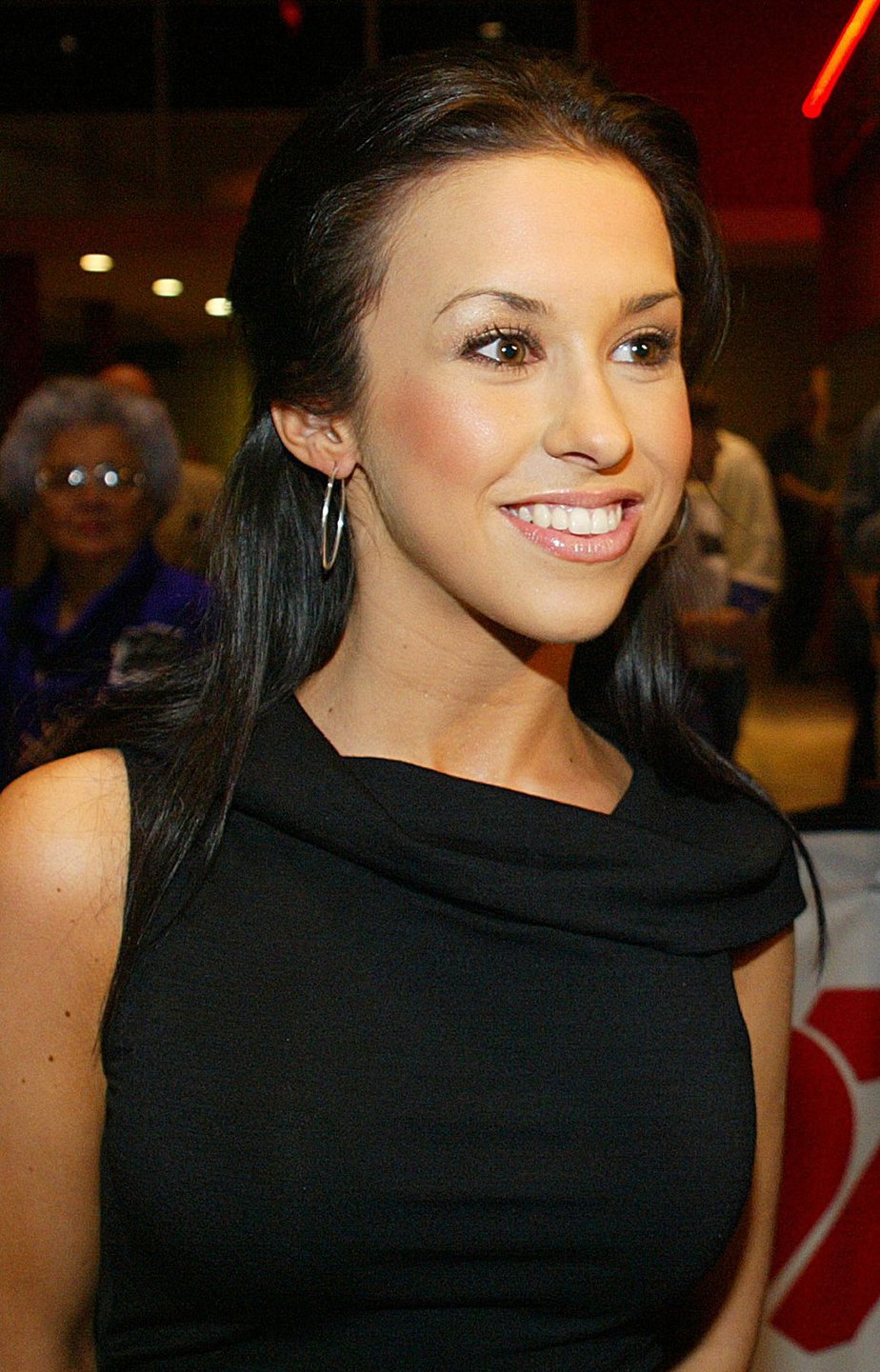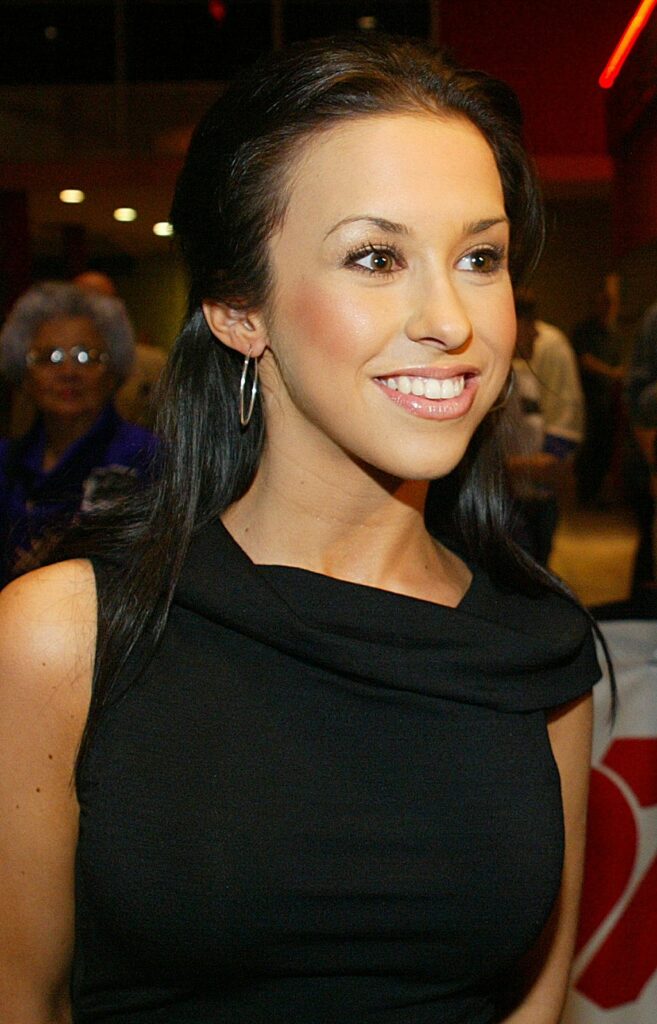 photo source: commons.wikimedia.org
Lacey Chabert was born in 1982 and is now 40 years old. She is a famous American actress mostly known for her role as Erica Kane's daughter in the soap opera All My Children. Lacey also gained popularity as a child actress, playing the role of Claudia Salinger in the Fox drama Party of Five.
Apart from her acting career, Lacey also provided her voice for several shows. Some of these include the animated series The Wild Thornberrys and the two movies, The Wild Thornberrys Movie and Rugrats Go Wild. However, her biggest role is Meg Griffin in the first season of Family Guy.
From the beginning of 2000 onwards, she also appeared in a series of movies ranging from Not Another Teen Movie, Daddy Day Care, and Mean Girls, in which she portrayed the famous character of Gretchen Wieners.
Lacey has appeared in 27 Hallmark Channel films and featured on several blogs and magazines, such as Saturday Night, People, Stuff, Maxim, and Entertainment Weekly.
Talking about her job on Hallmark Channel, Lacey stated, "One of the things I love about [working with Hallmark] is you're guaranteed a happy ending … I think in the world we're living in today, to be a part of a project that adds a little love and light and levity into the world is something I'm very proud of."
Lacey is currently married to her longtime boyfriend, David Nehadar. The two tied the knot in Los Angeles on December 22, 2013. Together, they have a daughter called Julia, born in September 2016.
Did You Know?
The New York Post referred to Lacey as the 'Queen of Hallmark Christmas Movies'.
---
1. Tony J. Chabert
View this post on Instagram
Tony J. Chabert is Lacey's youngest sibling as she refers to him as 'my little brother' in one of her Instagram posts.
In 2016, Tony was diagnosed with leukemia, a piece of news that devastated the whole family. Tony's family decided to set up a GoFoundMe account for him and stayed close to him during the chemo.
Did You Know?
Luckily, Tony entered remission and also managed to become a father. He had a baby boy with his wife, who is now roughly five years old.
OTHER POSTS YOU MAY BE INTERESTED IN