Known for his catchy rap songs, his marriage to Kim Kardashian, and his embarrassing interruption at the 2009 MTV Music Award, Kanye West has become a popular icon!
Born to Dr. Donda West, chair of Chicago State University, and Ray West, a photographer, Kanye grew up in Chicago after his parents split up. The two divorced when he was only three years old, and since then Kanye has lived with his mom. Despite this, he maintained a good relationship with his father and visited him every summer.
Kanye was very close to both his parents until they passed away. Unfortunately, the same cannot be said for his step-siblings.
In fact, while his stepmother maintained a good relationship with him, and even took part in his marriage to Kim in Italy, his step-siblings don't share the same bond. Kanye did not even invite them to the tv show Family Feud and asked his cousins Kim, Jalil, and Rick, to join him instead.
Are you now curious and would like to know more about this singer's relationship with his siblings? Then keep reading, in this article, we will tell you everything you need to know about Kanye West's step-siblings
3. Kanye Omari West (June 8, 1977 – present)
Age: 45 years old
Parents: Dr. Donda West, Ray West
Profession: Singer, record producer, fashion designer, entrepreneur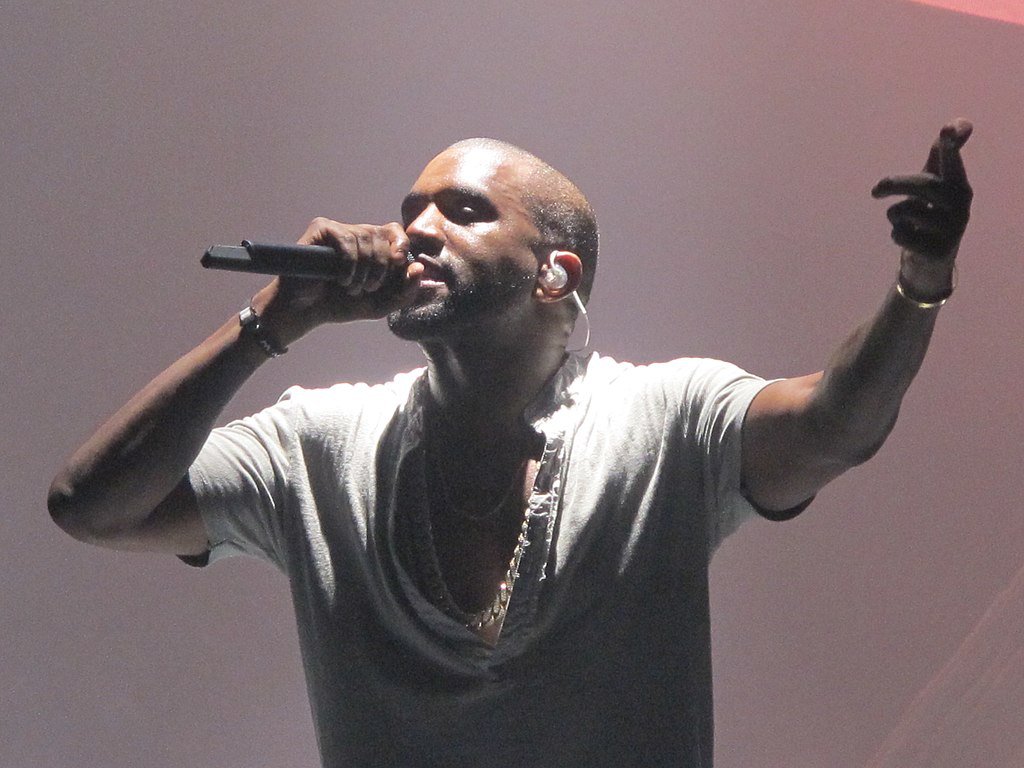 photo source: commons.wikimedia.org
Kanye West was born in 1977 and is currently 45 years old. He grew up in Chicago with his mom and released his first album, The College Dropout, in 2004. The album was a success and ranked number two on the US Billboard 200, selling 441,000 copies within the first week. Soon after, Kanye launched his own record label, GOOD Music.
Today, Kanye has become a world-renowned celebrity known not only for his music but also for his often controversial opinions and comments both on the internet and in public settings. For instance, in 2009, he made all the news headlines when at the MTV music awards he interrupted Taylor Swift's winning speech and jumped on stage to say that Beyoncé deserved the award.
Kanye is also against abortion and in 2020 launched an unsuccessful independent presidential campaign mainly focused on consistent life ethic.
Did You Know?
As a fashion designer, Kanye Collaborated with Nike, Louis Vuitton, and The Gap.
---
2. Aliya Jones (1977)
Age: 45 Years Old
Parents: Cheryl West, Ray West
Profession: Unknown
Aliya Jones is one of Kanye West's two step-siblings. Unfortunately, she doesn't seem to have a nice connection with her step-brother. In fact, in 2015, the magazine Heat published an interview in which she stated that Kanye was not a good husband to his wife Kim.
Aliya suspected he had cheated on her.
Did You Know?
"A lot of people cheat and it is much easier for him to cheat than anyone else. If you're Kanye West and you've got women throwing themselves at you everywhere you go, there's going to be temptations to stray," said Aliya to Heat.
---
1. Hal Carmichael (1977)
Age: 45 Years Old
Parents: Cheryl West, Ray West
Profession: Unknown
Just like his sister, Hal Carmichael doesn't seem to have the best relationship with Kanye. In fact, the two haven't seen each other in more than eight years.
When in November 2016, Kanye was hospitalized due to temporary psychosis, Hal was shocked. During an interview with The Sun, he declared: "It was so shocking when I found out he was in the hospital, but I knew in my stomach why — he's mentally exhausted because he works so hard."
According to Hal, his step-brother hadn't taken a day off in ages. He also said Kanye was afraid for his life and his family's safety, especially after Kim Kardashian got robbed in Paris in 2016.
After his hospitalization, reports claimed that Kanye was placed on a 'suicide watch,' but Hal seemed skeptical. 'I don't think he would have got to the point where he tried to kill himself,' said Hal.
Did You Know?
Despite the hospitalization, Hal remained positive regarding Kanye's future and declared: 'Kanye will get over this and he will get through it."