The world is currently home to a wide range of nations, all of which have their own unique cultural identities and traditions. The continent of Africa, on the other hand, is home to some of the oldest civilizations in the world. The history of Africa dates back thousands of years and encompasses a complex network of cultures and traditions.
Today, there are 50 independent countries on the African continent.
Some are relatively young, such as Eritrea and Zimbabwe, while others, like Ethiopia and Egypt, are some of the oldest kingdoms in the world. If you want to know which African country is the oldest, keep reading! In this article, we will explore 14 different countries in Africa based on the year they gained independence from their colonizers.
14. Mali
Date of Independence: September 22, 1960
Capital: Bamako
Land Area: 1.24 million km²
Population: 20.25 million (2020)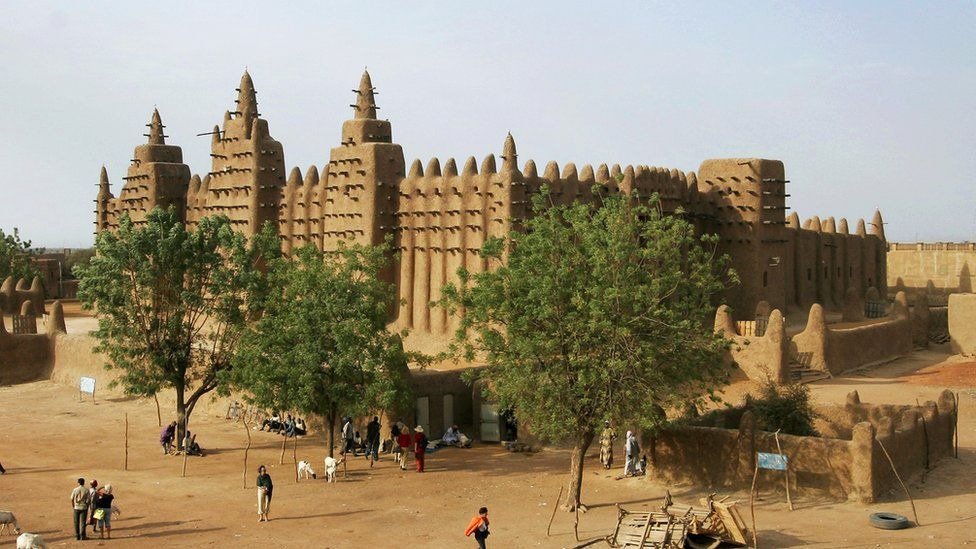 photo source: BBC
Mali was a French colony until 1960, when it gained its independence. The country's current president is Ibrahim Boubacar Keïta, who took office in 2012.
The highlight of information for Mali is its rich culture and history. The country has been inhabited since prehistoric times, and many of the people still live in rural areas. They have a strong oral tradition and a tradition of storytelling that dates back to ancient times. The Malinké people are known for their music and dance, which they believe provide them with strength and protection from evil spirits.
They also have a long history of resistance to colonialism and slavery; many Malinké were enslaved by French colonists and later escaped into the jungles, where they lived as free men or women for decades before coming out into villages again.
---
13. Togo
Date of Independence: April 27, 1960
Capital: Lomé
Land Area: 56,785 km²
Population: 8.279 million (2020)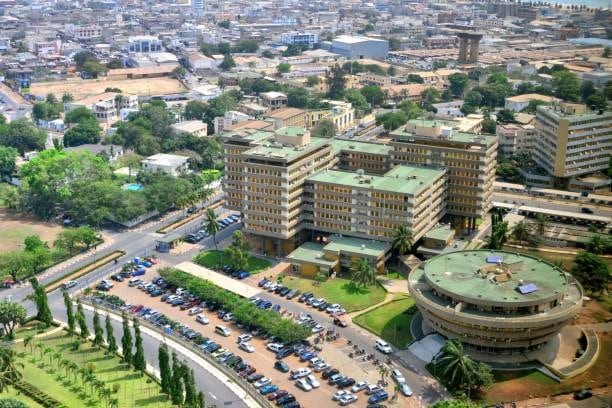 photo source: iStockPhoto
When Togo gained independence from France in 1960, it was an important moment in the history of African countries. It was the first time that a former colony had gained independence and then stayed independent since then.
Togo is located in West Africa and shares borders with Ghana, Benin, and Burkina Faso. Togo's economy is based on agriculture and fishing, but it also has some mineral resources such as gold and diamonds. In addition to these natural resources, Togo has a growing tourism industry with beaches in Lomé and other coastal cities like Bonaberi or Kpalimé.
---
12. Senegal
Date of Independence: April 4, 1960
Capital: Dakar
Land Area: 196,722 km²
Population: 16.74 million (2020)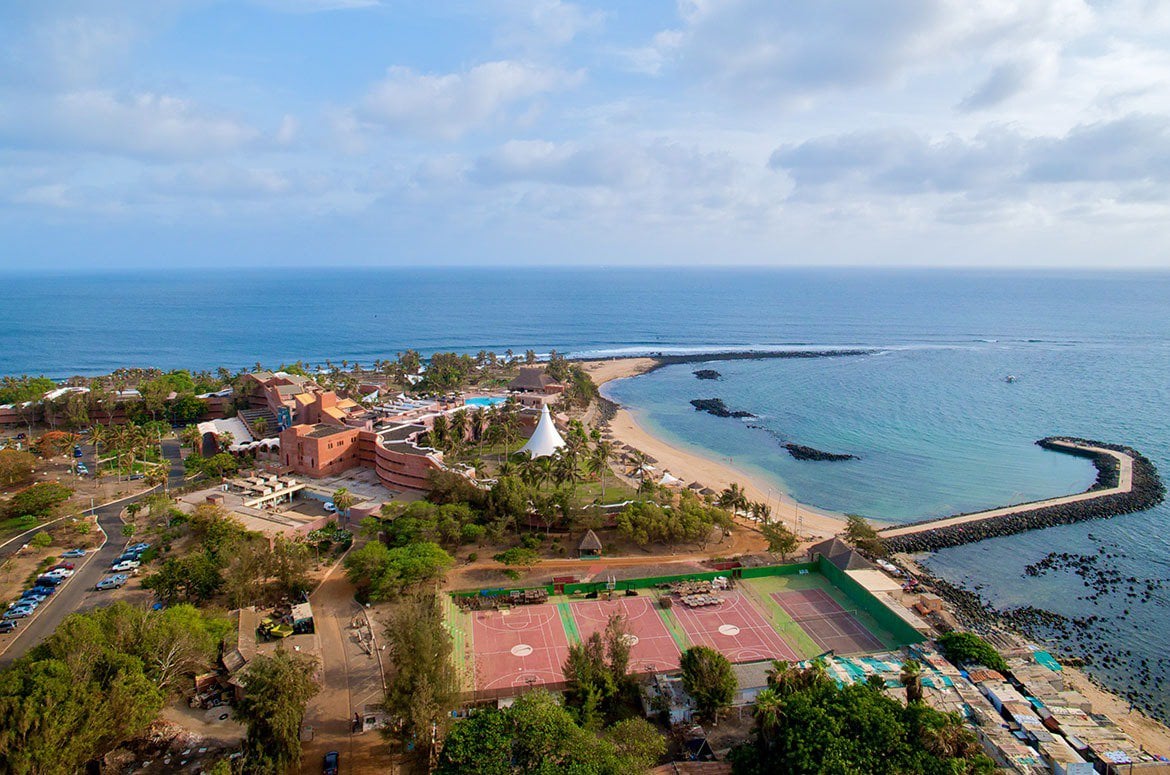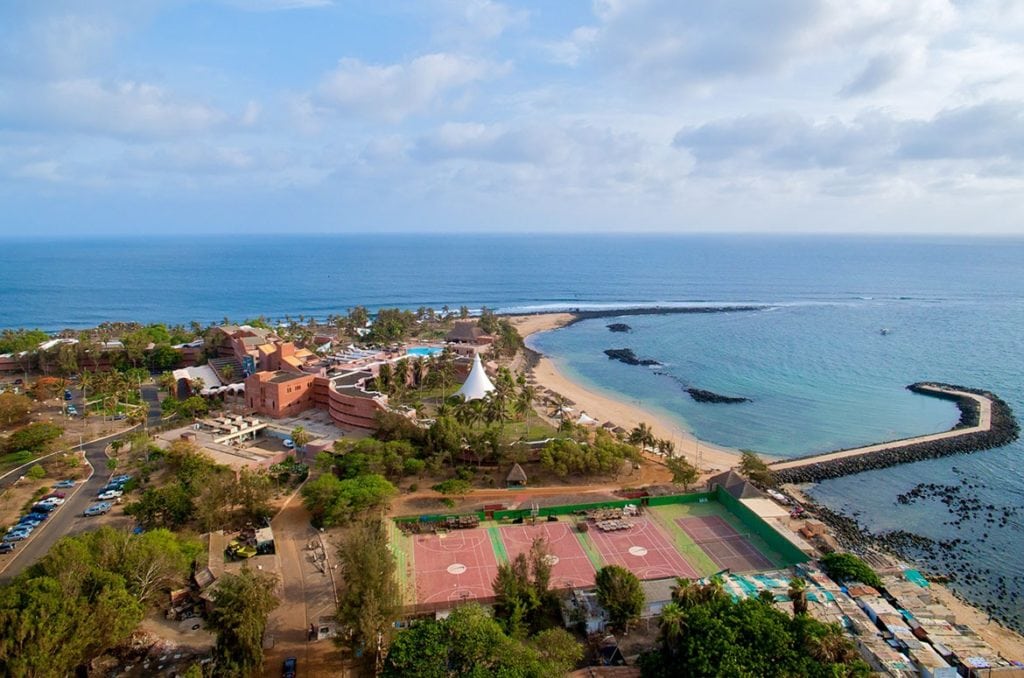 photo source: Nations Online Project
Senegal had been colonized by France for over a century before gaining independence in 1960. It was founded on a principle of mutual respect between its people and the French government. The French government first settled in Senegal during the 19th century, and they became a major influence on the country's economy and culture.
However, as Senegal began to grow economically and politically, some of its citizens began to resent how much power France had over them. As a result, they began to advocate for independence from France—which they achieved in 1960.
---
11. Cameroon
Date of Independence: January 1, 1960
Capital: Yaoundé
Land Area: 475,442 km²
Population: 26.55 million (2020)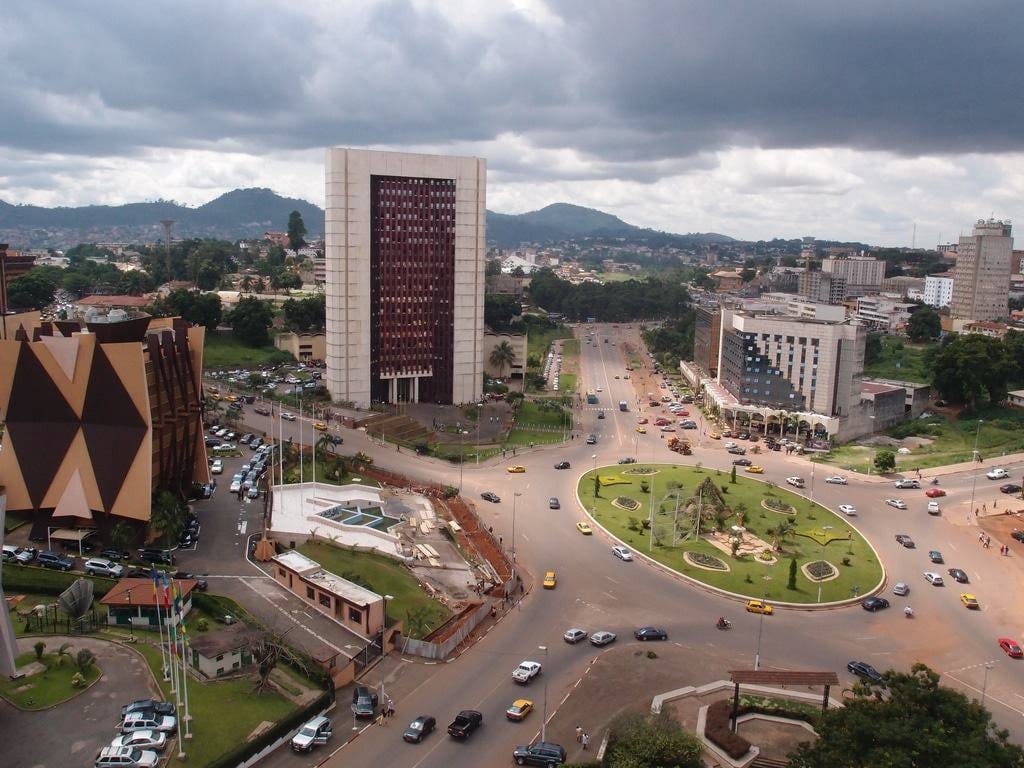 photo source: The Crazy Tourist
Cameroon gained independence from France in 1960. The country is located in Central Africa and borders Equatorial Guinea, Chad, Nigeria, and the Republic of the Congo. It has a population of over 17 million people who speak French as their first language. The capital city is Yaoundé.
The highlight information for Cameroon is that it has a population that is about 77% Christian and 23% Muslim. The country's culture includes many traditions from both Christianity and Islam.
The main exports include minerals such as gold, diamonds, tin, and iron ore. Other exports include cocoa beans, timber products, and cereals like rice and maize meal.
---
10. Guinea
Date of Independence: October 2, 1958
Capital: Conakry
Land Area: 245,857 km²
Population: 1.66 million (2014)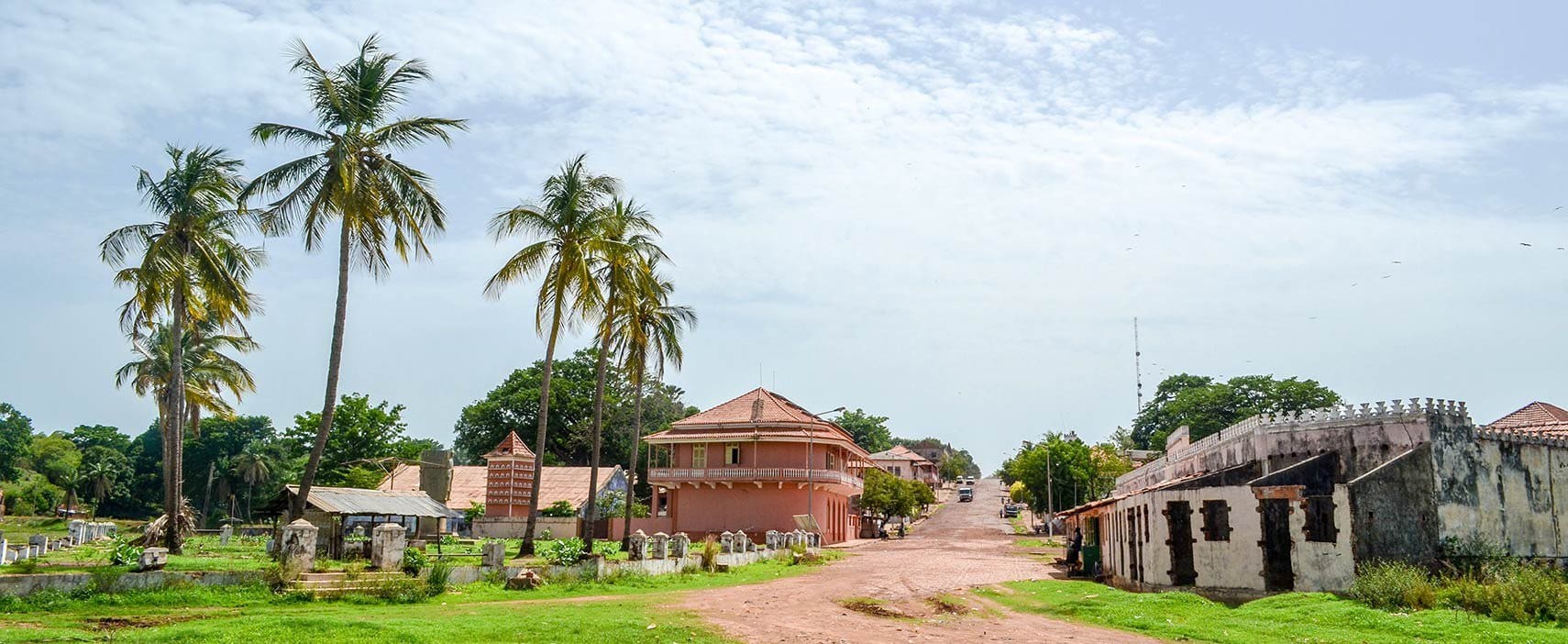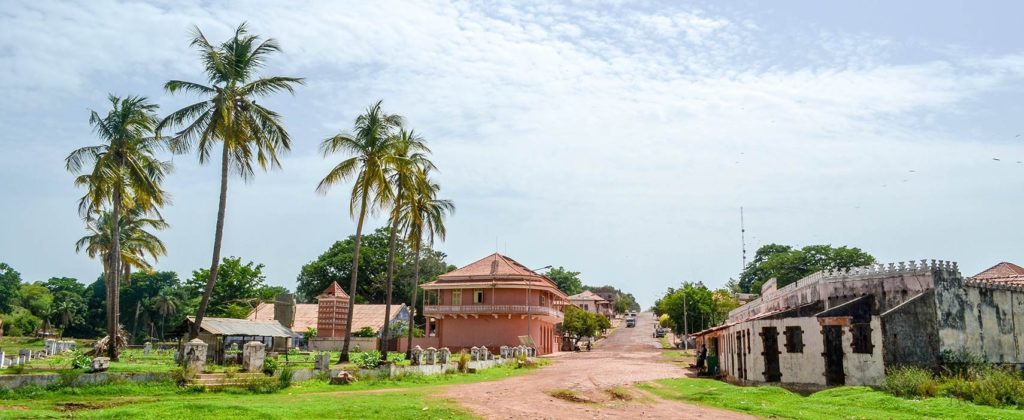 photo source: Nations Online Project
Guinea, which gained its independence in 1958, is a country in West Africa. It's bordered by Sierra Leone to the south; Liberia to the south-east, Ivory Coast to the east, Senegal to the north-east and Guinea-Bissau to the north.
The capital of Guinea is Conakry. The country has a population of about 11 million people. The language spoken in Guinea is French, but there are local languages such as Mendé and Dioula, which are spoken in different regions of the country.
This African country is known for its rich culture and history. There are many amazing sights for tourists to see when visiting Guinea: including historic buildings like castles or mosques; beautiful beaches with palm trees and white sand; caves where you can see stalactites hanging from ceilings; and national parks with wildlife such as elephants.
---
9. Ghana
Date of Independence: March 6, 1957
Capital: Accra
Land Area: 238,533 km²
Population: 31.07 million (2020)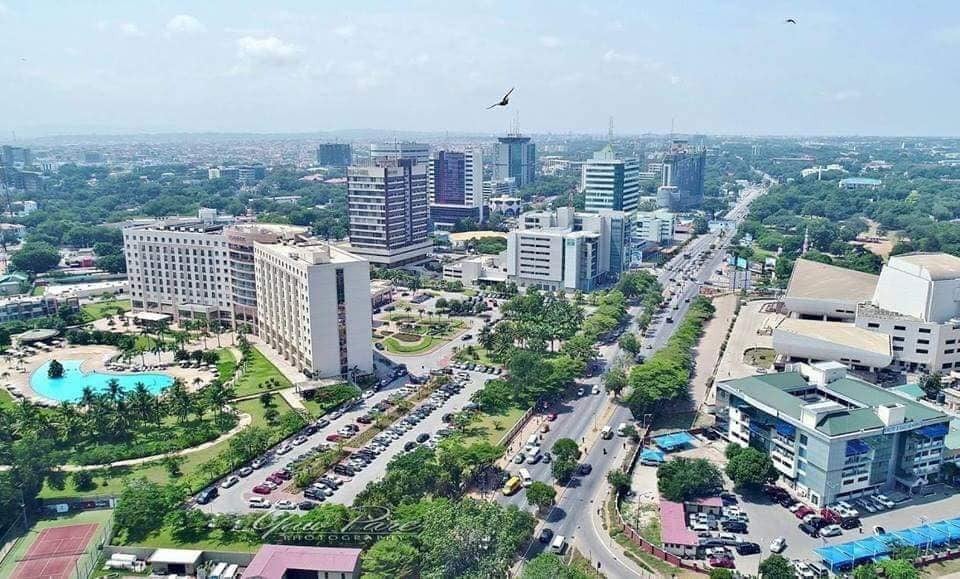 photo source: Wikipedia
Ghana gained its independence from the UK in 1957. The country had a long and tumultuous history of political struggles, but was able to gain its independence through a peaceful process of negotiation with its former colonial masters.
The highlight of Ghana's history is the country's ability to build itself from humble beginnings into one of Africa's most stable democracies and most economically successful countries. In less than 50 years, Ghana has become a prosperous nation that is known for its amazing cocoa production and education system. The country is divided into upper and lower regions: Ashanti, Brong Ahafo, Northern Region, Central Region, and Western Region.
---
8. Tunisia
Date of Independence: March 20, 1956
Capital: Tunis
Land Area: 163,610 km²
Population: 11.56 million (2020)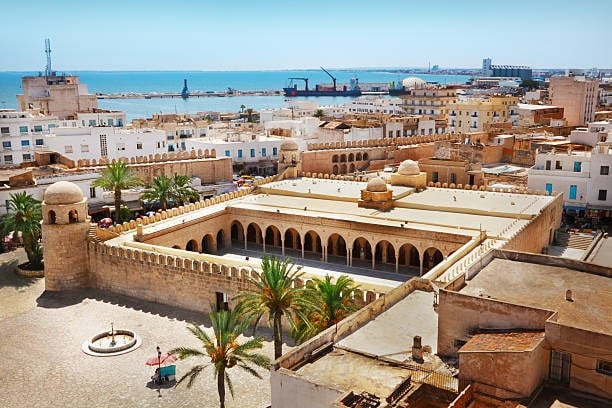 photo source: iStockPhoto
When Tunisia gained independence in 1956, it was a major victory for the people of Africa. Not only did they gain their own country to lead, but they also managed to overthrow a corrupt and oppressive regime. The new government made sure that everyone had the same rights and opportunities that were enjoyed by the French colonialists before them.
They also implemented a policy of nationalization, which meant that all land was owned by the state rather than private individuals or companies. This policy gave many Tunisians access to land for the first time, as well as an opportunity for them to become self-sufficient farmers on their own land.
---
7. Morocco
Date of Independence: March 2, 1956
Capital: Rabat
Land Area: 710,850 km²
Population: Roughly 37,000,000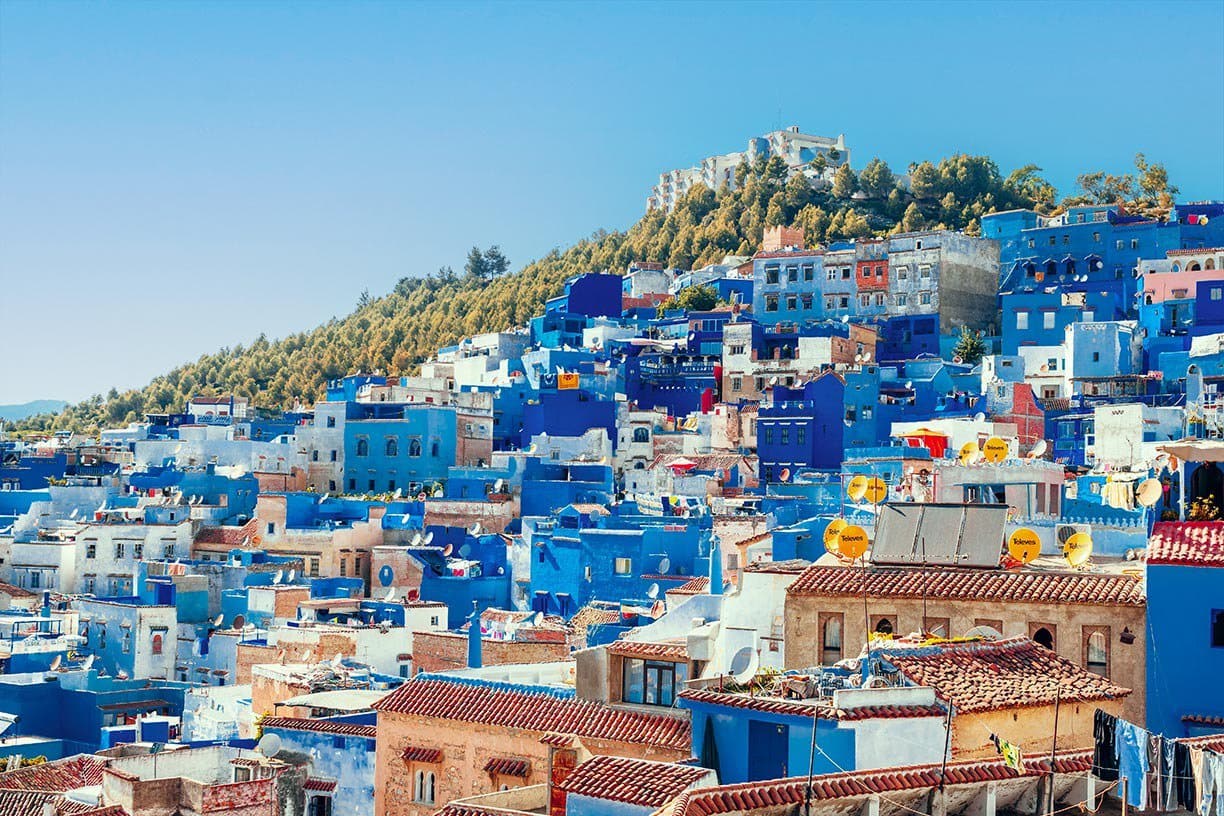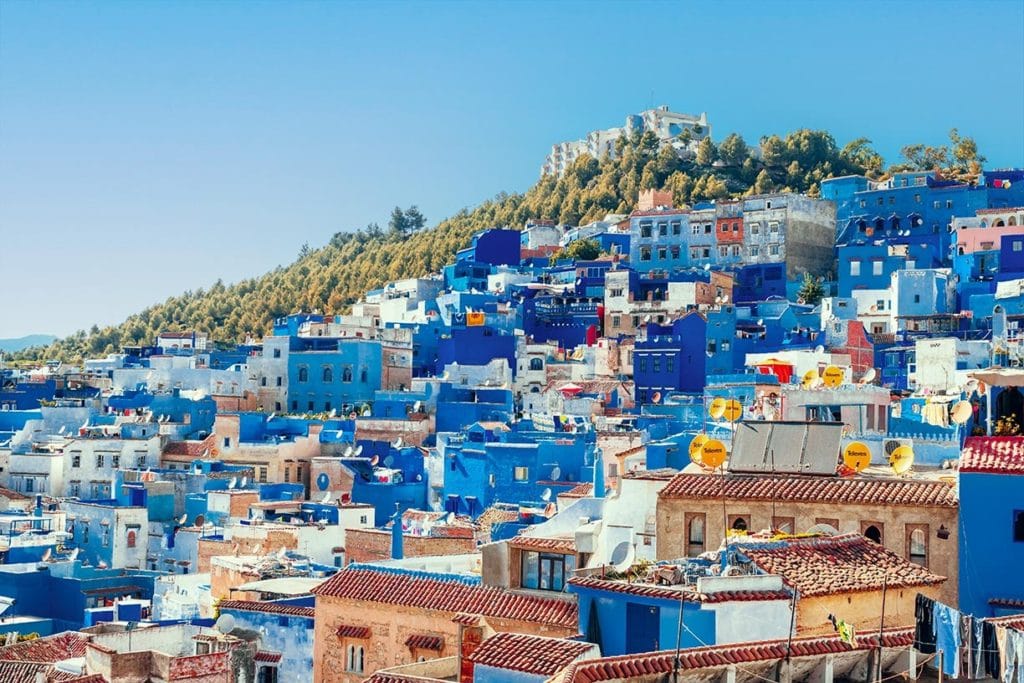 photo source: Nations Online Project
Morocco is a country in the northwest of Africa. It is bordered by the Mediterranean Sea to the north; Algeria to the east and southeast; the disputed territory of Western Sahara to the south and southwest; and Mauritania to the west and northwest.
Morocco gained its independence from France in 1956 after a decade of resistance led by nationalist leader Mohammed V. The country became a constitutional monarchy under King Hassan II, who ruled Morocco from 1961 until 1999, when he was deposed in a palace coup. After his deposition, King Mohammed VI took over as monarch.
---
6. Sudan
Date of Independence: January 1, 1956
Capital: Khartoum
Land Area: 1.861 million km²
Population: 43.85 million (2020)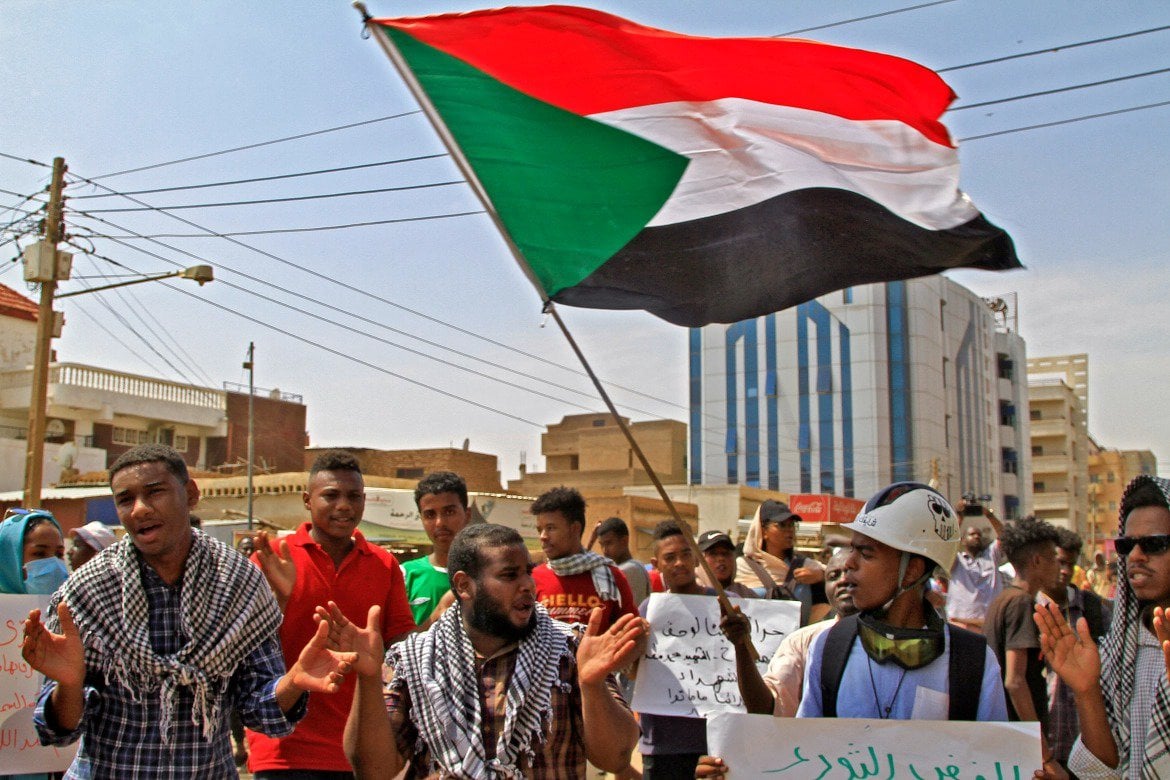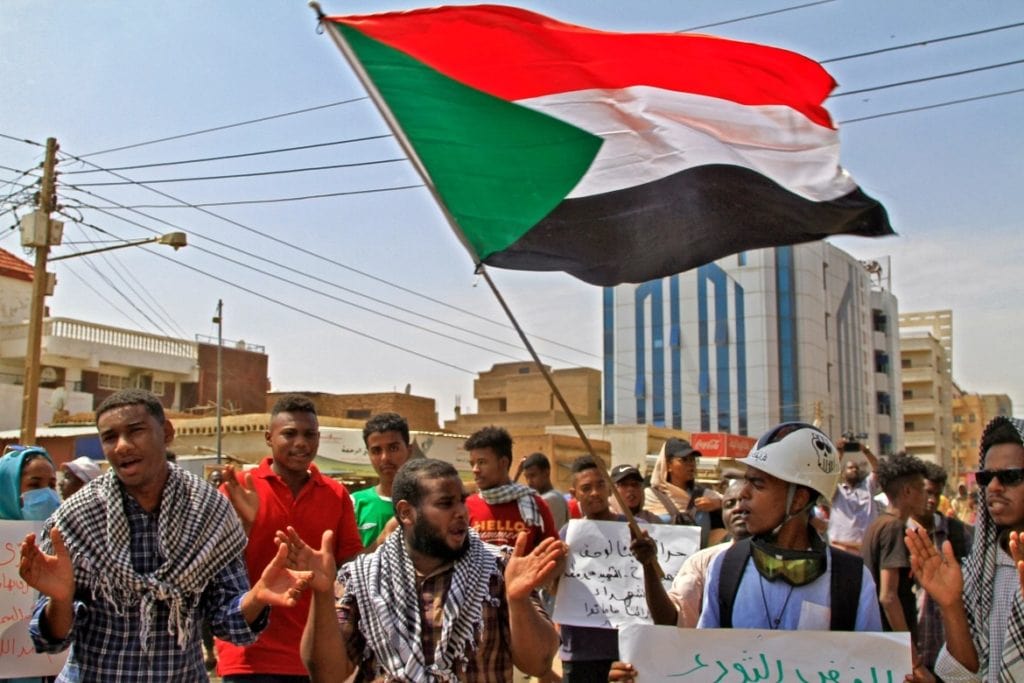 photo source: Al Jazeera
Sudan gained independence in 1956, and since then it has undergone many changes. The government is currently led by the National Congress Party (NCP) and has been in power since Sudan's independence from Britain in 1956.
Sudan is one of the world's largest countries with a population of over 40 million people, but it's also one of the least developed countries on earth. The country comprises two regions: the north and the south. The north has a population of about 10 million people and includes areas such as Darfur, Kordofan, Al Shamal, and Bahr el Ghazal.
These areas are mainly populated by Arabs who speak Arabic as their primary language. The southern region contains most of Sudan's resources, including oil reserves located in the eastern part of the country; it consists of three provinces: Blue Nile, White Nile, and South Kordofan.
---
5. Libya
Date of Independence: December 24, 1951
Capital: Tripoli
Land Area: 1.76 million km²
Population: 6.871 million (2020)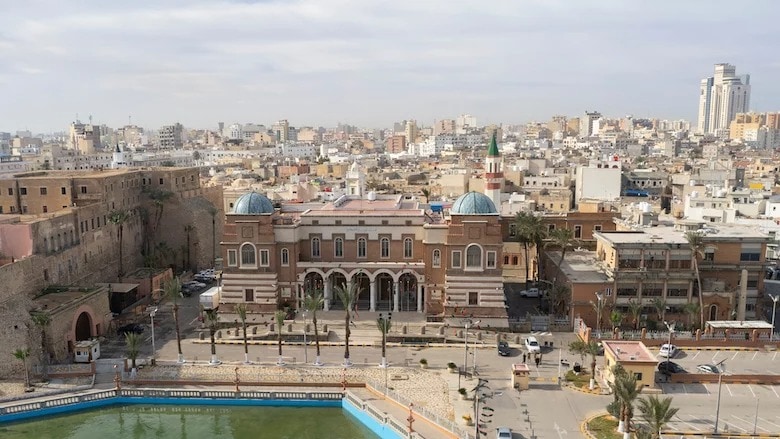 photo source: World Bank
Libya is an African country with a population of over 6 million people. It has a long history of independence, and it gained its independence from the United Kingdom in 1951. The country's government structure is based on a constitution that was approved by the Libyan People's Congress in December 1973.
The current president of Libya is Mohammed Magarief, who took office in March 2012 after serving as vice-president for two years. He was elected to this post by popular vote, which is unusual for a head of state in Libya.
Libya has three main political parties: the Socialists, who are generally liberal or moderate; the Nationalists, who are conservative (but not religious); and the Liberals, who are more centrist than either of these parties.
---
4. Ethiopia
Date of Independence: May 5, 1941
Capital: Addis Ababa
Land Area: 1.112 million km²
Population: 115 million (2020)


photo source: afdb.org
The country gained its independence from the British in 1955 and has been ruled by the Ethiopian People's Revolutionary Democratic Front since 1991. The population of Ethiopia is over 100 million, with 80% of them being Christian and 15% Muslim. The country's capital is Addis Ababa, which is also home to many of Ethiopia's historical sites and museums.
Ethiopia's economy relies heavily on agriculture, which accounts for over 50% of GDP and 80% of exports. The country produces coffee, tea, and spices; it also has an industry that produces clothing and footwear.
---
3. Egypt
Date of Independence: February 28, 1922
Capital: Cairo
Land Area: 1.002 million km²
Population: 106.6 million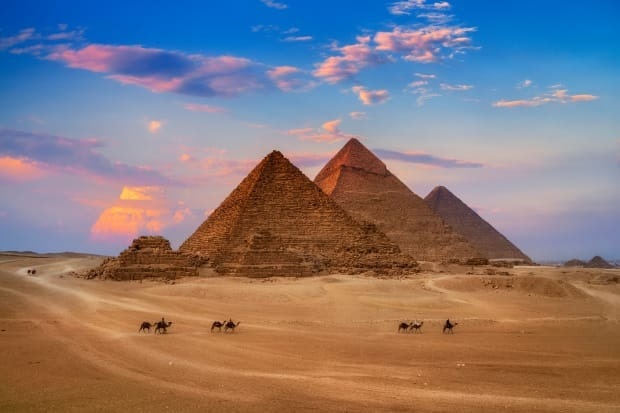 photo source: history.com
Egypt gained its independence from Great Britain in 1922, but it wasn't until 1956 that the country became a republic. Before then, Egyptians were governed under a monarchy—and that weakens the argument for autonomy.
In the late 1960s and early 1970s, the United States supported Egyptian President Gamal Abdel Nasser's policies. Nasser was an ardent supporter of pan-Arabism and he wanted to build up Egypt as an important member of the Arab world. He went to war with Israel in 1967 and tried to establish close ties with other Arab countries like Syria and Iraq. His policies were opposed by many Egyptians who felt that he was interfering too much in their internal affairs.
---
2. South Africa
Date of Independence: May 31, 1910
Capital: Pretoria, Cape Town, and Bloemfontein
Land Area: 1.22 million km²
Population: 59.31 million (2020)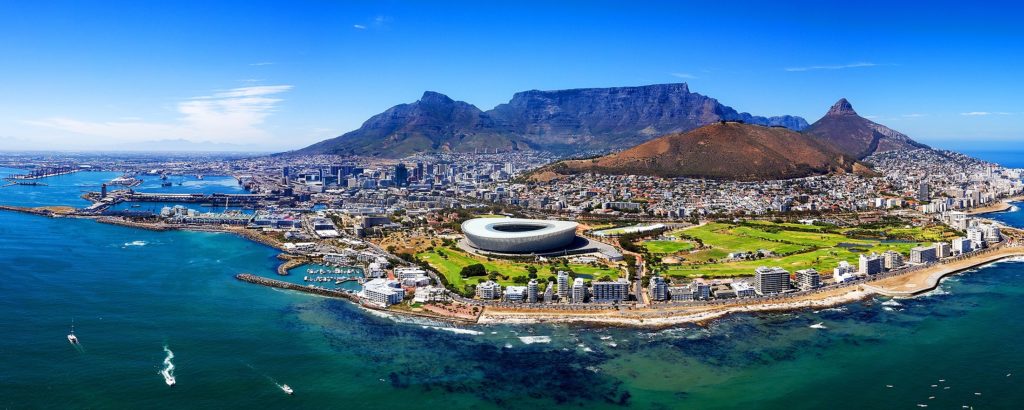 photo source: thetimes.uk.co
South Africa is a country in southern Africa. It was formerly known as the South-West Africa and Boer Republics, before being renamed in 1910. Its current name comes from the Dutch word "Zuid-Afrika", meaning "South Africa". The country has a population of approximately 50 million.
The majority of South Africans live in urban areas, with most of the remainder living in rural areas or small towns. The largest city is Cape Town, which has a population of almost 2 million people. Johannesburg is the capital, and Pretoria is the second largest city.
South Africa is divided into nine provinces (known locally as "provincies"), which are further divided into 31 districts, each with its own local government council. Parts of Zimbabwe are also located within South Africa's borders (namely Mashonaland West and Manicaland).
---
1. Liberia
Date of Independence: July 26, 1847
Capital: Monrovia
Land Area: 111,369 km²
Population: 5.058 million (2020)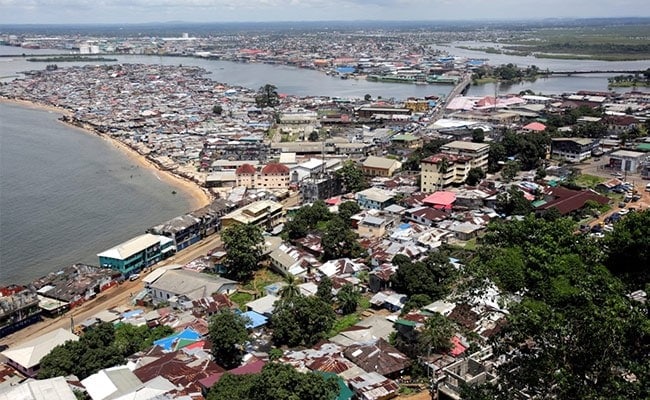 photo source: ndtv.com
Liberia was a British colony from 1822 until it gained independence in 1847, making it the oldest country in Africa.
During this time, the economy of Liberia was based on trading with other countries and exporting rubber to Britain. About 80% of the population were slaves and freedmen, who worked as farmers or laborers.
In 1904, Liberia became the first independent black republic in Africa. The country did not have an established government until 1944, when Joseph Jenkins Roberts was elected president.