The vice president's role is unique because it's defined by the president. Their roles depend on how much power a president assigns. A vice president can be either a lowly, forgotten after-thought or the last one in the room. They are much like a trusted sidekick or a Robin to someone's Batman. In many instances, the vice president has the last word and the undivided attention of the president after the situation room clears and all that is left is the weight of profound decisions. Former Vice President Biden was an excellent example of a vice that acted as more than just a symbol. To President Obama, he was a confidant, a best friend, and gave the impression that he was the elderly mentor to a young, bright-eyed newcomer in Washington D.C.
It's not often the right-hand man to the president is a youthful one. They're usually career politicians that spent a lifetime mastering the nuances of the political game, offering priceless information that only that lifetime of experience provides. Today, however, we're going to be looking at those outliers elected as vice president while youth was still on their side!
8. Mike Pence
Age: 57
Born: 06/07/1959
Party: Republican
# VP: 48th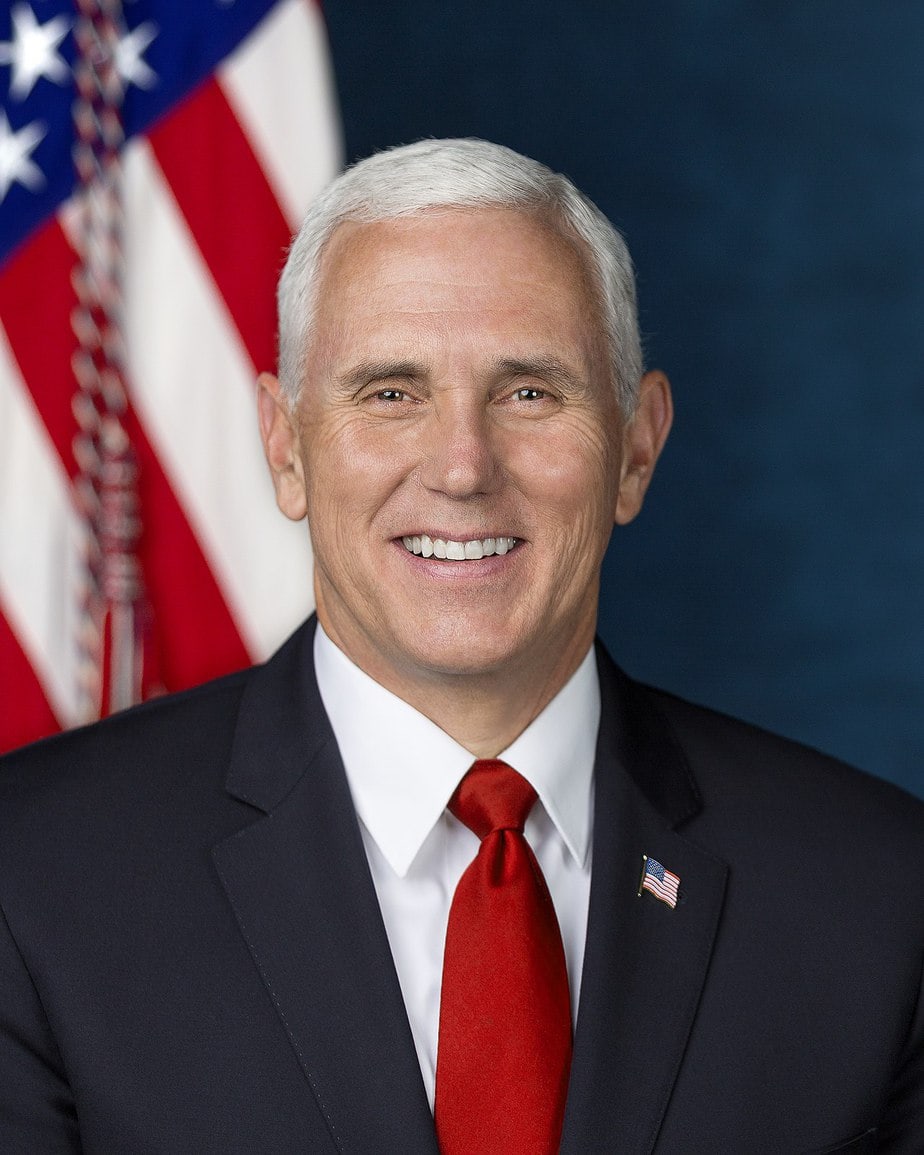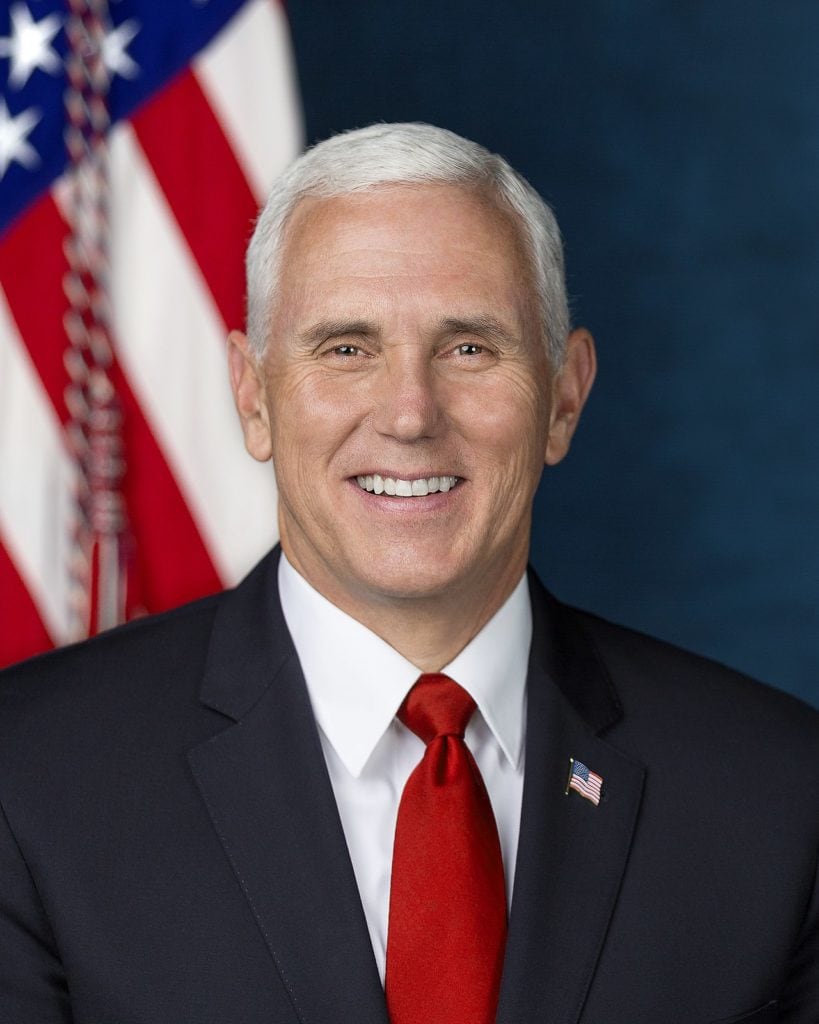 photo source: commons.wikimedia.org
Mike Pence was 57-years-old when he accepted his position as 48th VP to President Donald Trump. Known as a level-headed, measured, and calm policymaker amongst his peers, his tenure as vice president still couldn't stay clean from the daily drama and media frenzy that followed the Trump presidency.
He was the 50th governor of Indiana (his hometown) before serving at the big house. As far as we know, we probably have not seen the last of Mr. Pence, as he may be gearing up for a presidential run of his own in 2024-25.
Did You Know?
You might have heard Mike Pence lend his voice to a four-part television series based on the career of the infamous right-wing radio host Rush Limbaugh, called Age of Rush.
---
7. Kamala Harris
Age: 56
Born: 10/20/1964
Party: Democratic
# VP: 49th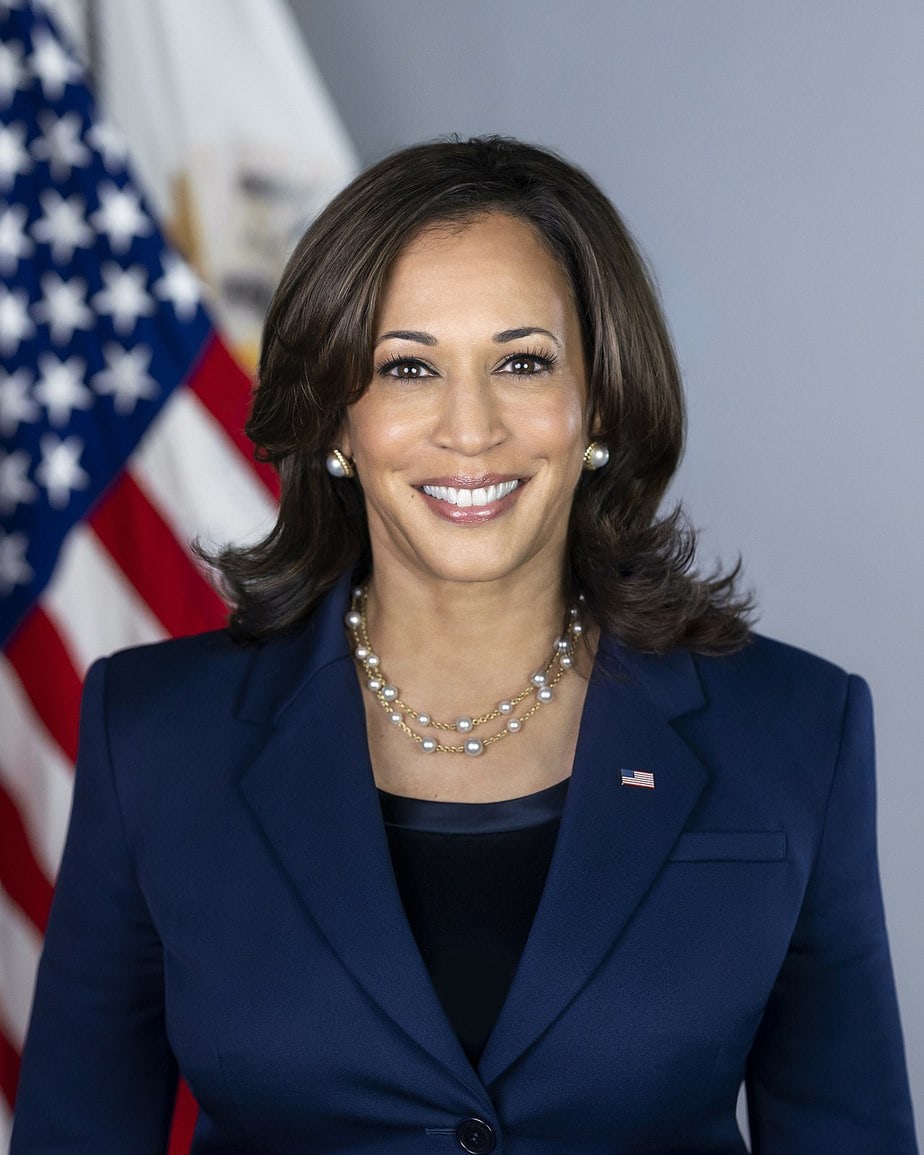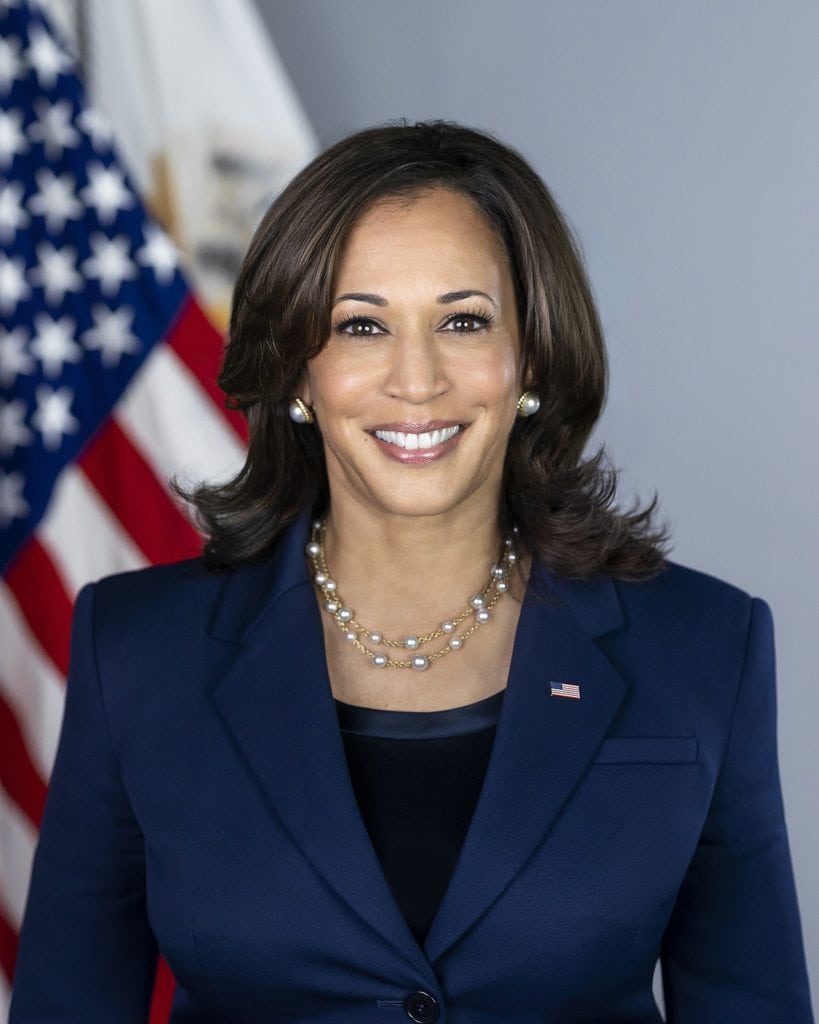 photo source: commons.wikimedia.org
Kamala Harris was 56-years-old when she became the 49th and current (2022) vice president of the United States. Her vice presidency is no ordinary one either. She made history as the first female VP in America, and it was a long time coming! She's also the first African-American and Asian-American to be elected as VP, serving under President Joe Biden.
Before her job promotion, she was attorney general for California. She was also their senator, serving from 2017 to 2021. She's advocated for healthcare reform and decriminalization of marijuana, which many Californians were happy about.
Did You Know?
Kamala Harris is an author on top of her day job as vice president. She's written a couple of non-fiction books along with a children's book!
---
6. Al Gore
Age: 45
Born: 03/31/1948
Party: Democratic
# VP: 45th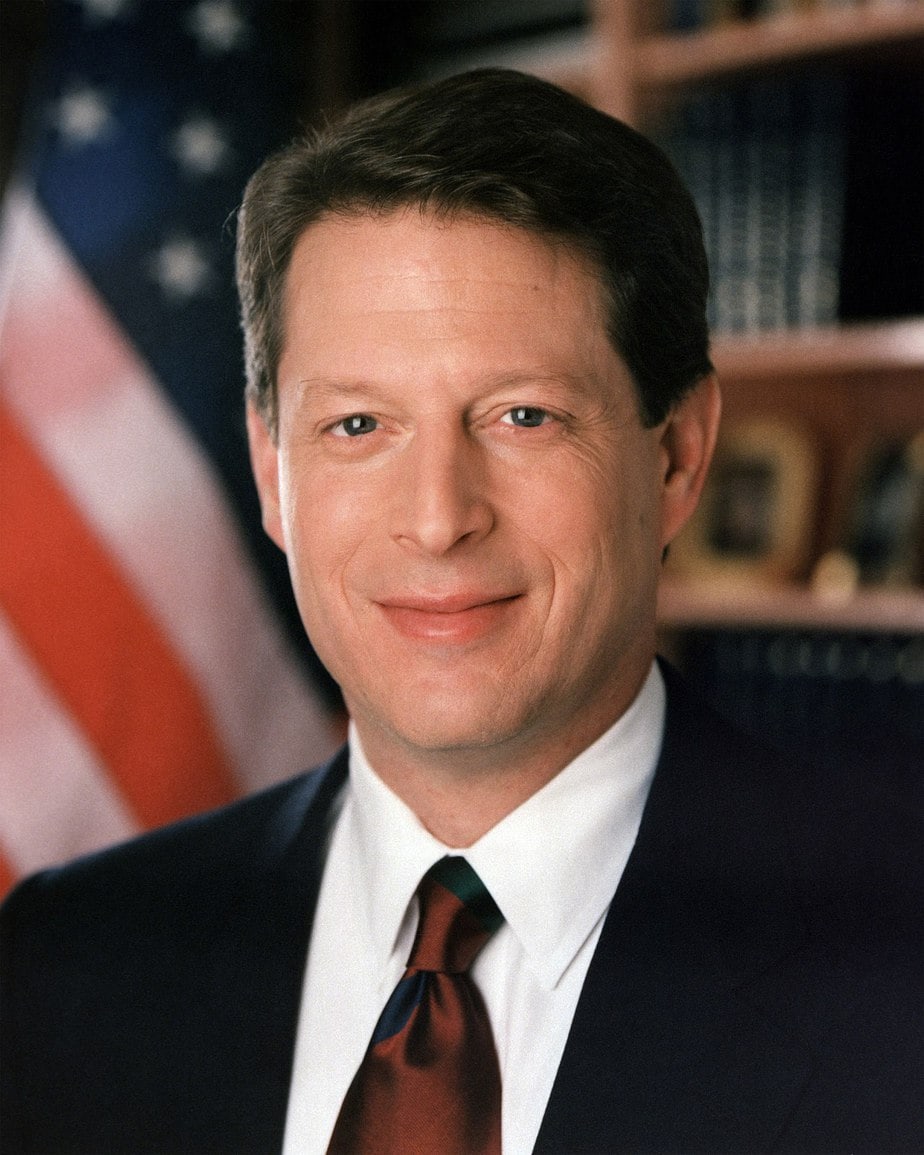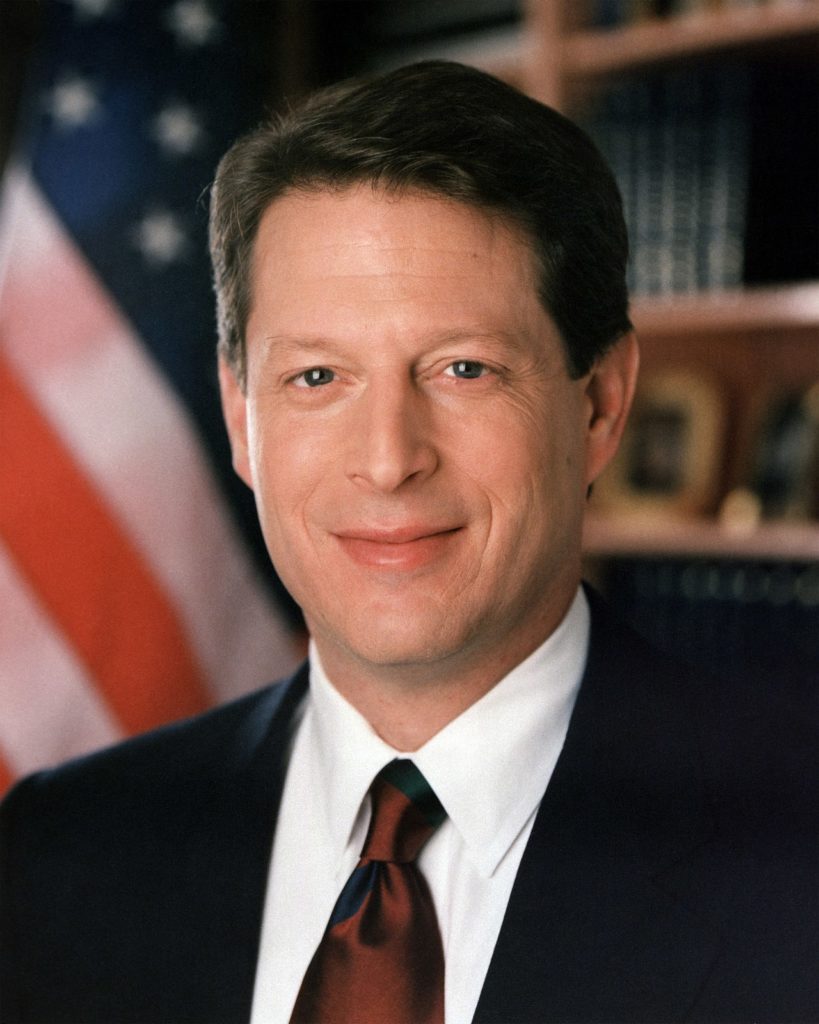 photo source: commons.wikimedia.org
Al Gore was a spry 45-years-old when he served as the 45th vice president under President Bill Clinton. His tenure lasted from 1993 to 2001. Gore is known as one of the leaders at the forefront of climate change reform, thanks to the 2006 documentary film An Inconvenient Truth. It covers his campaign to educate people about the imminent threat global warming poses to humanity.
Even after his time in Washington D.C ended, he remained a vocal and prominent figure as an author and environmental activist. He's the founder and chair of The Climate Reality Project.
Did You Know?
Gore's work in climate change activism earned him the Nobel Peace Prize in 2007.
---
5. John C. Calhoun
Age: 42
Born: 03/18/1782
Party: Democratic-Republican
# VP: 7th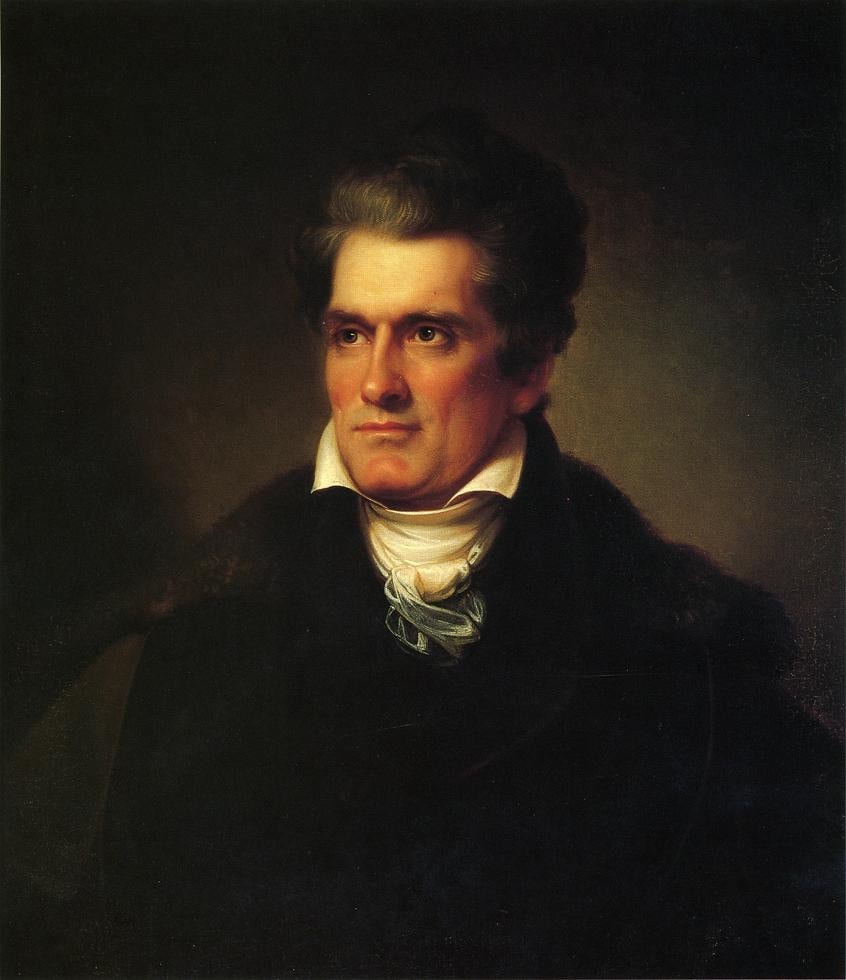 photo source: commons.wikimedia.org
John C. Calhoun was 42-years-old when he became the 7th vice president under President John Quincy Adams. His political platform didn't age particularly well. He was a stark defender of slavery and serving the interests of the racist white south.
Calhoun supported the War of 1812 and served as the Secretary of War while under President James Monroe.
Did You Know?
Calhoun was dubbed with unfortunate nickname "cast-iron man" thanks to his unwavering support of white southern ideals and way of life.
---
4. Theodore Roosevelt
Age: 42
Born: 09/14/1901
Party: Republican
# VP: 25th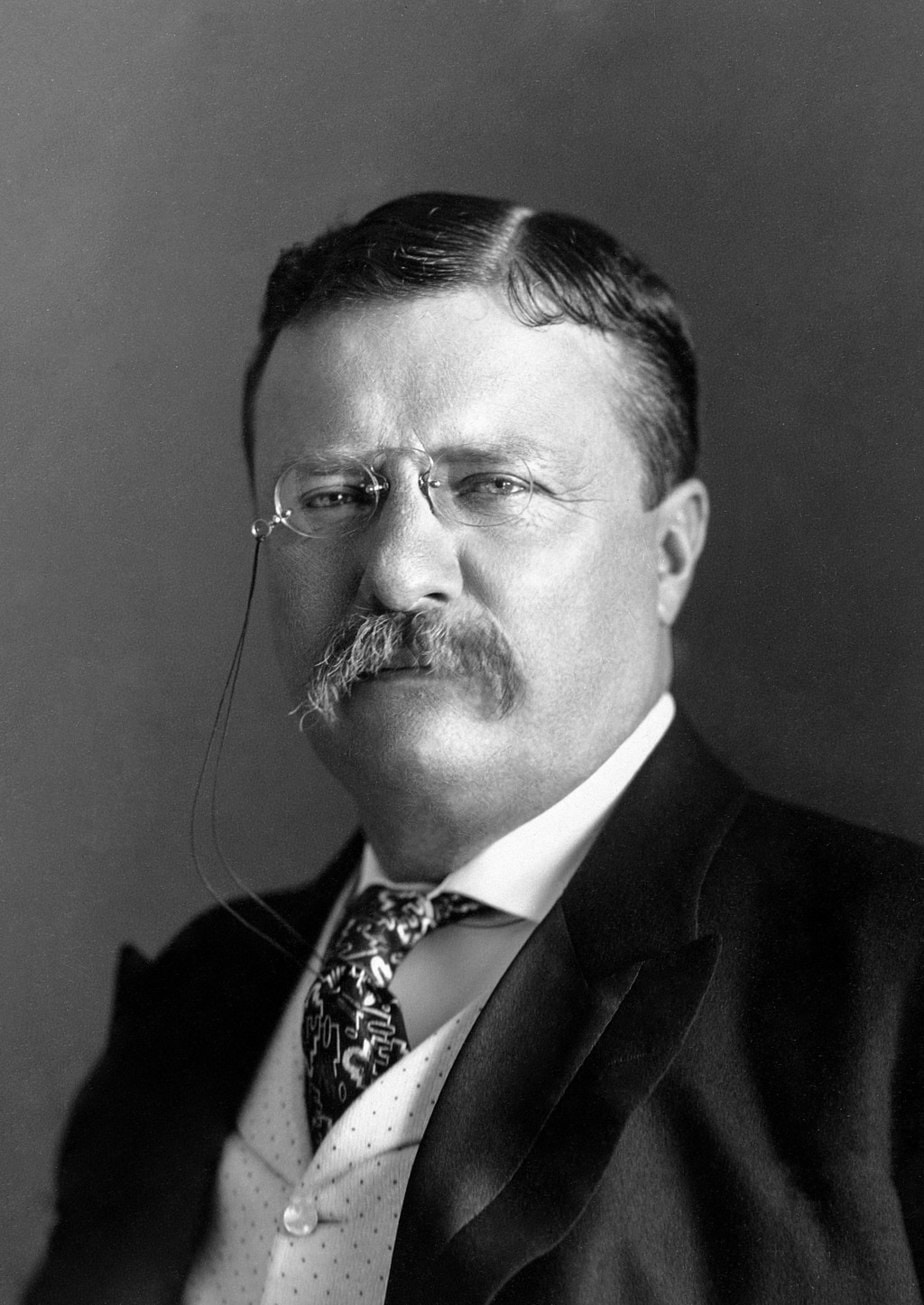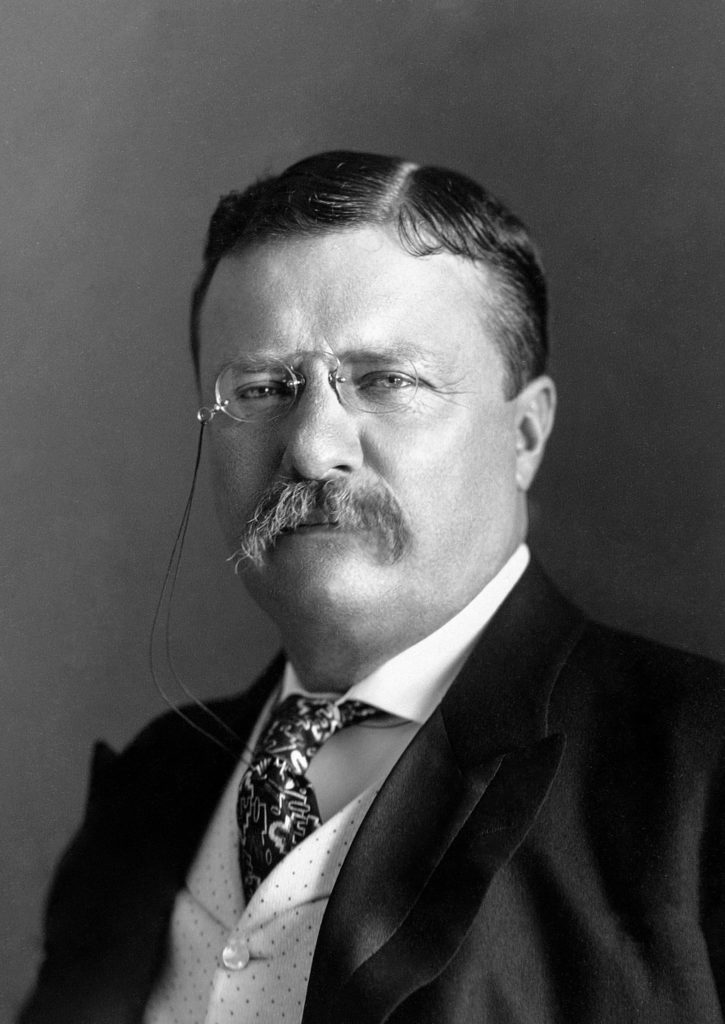 photo source: commons.wikimedia.org
When Theodore Roosevelt is mentioned, his stint as vice president is hardly the first thing we associate. However, before he became the 26th president, he was the 25th vice. It didn't last long, however. His time as VP stretched from March 1901 to September 14, 1901. He took on the role of the president the same day President McKinley was assassinated.
He isn't the youngest vice president, but to this day, he is the youngest president ever to serve at 42-years-old. He was a powerful force in championing progressive policies.
Did You Know?
Theodore Roosevelt was a part of history long before he was making it. As a boy, he attended Abraham Lincoln's funeral procession in New York City. There's proof in a historic photograph where he's seen propped up on a window observing the funeral in his grandfather's mansion.
---
3. Dan Quayle
Age: 41
Born: 02/04/1947
Party: Republican
# VP: 44th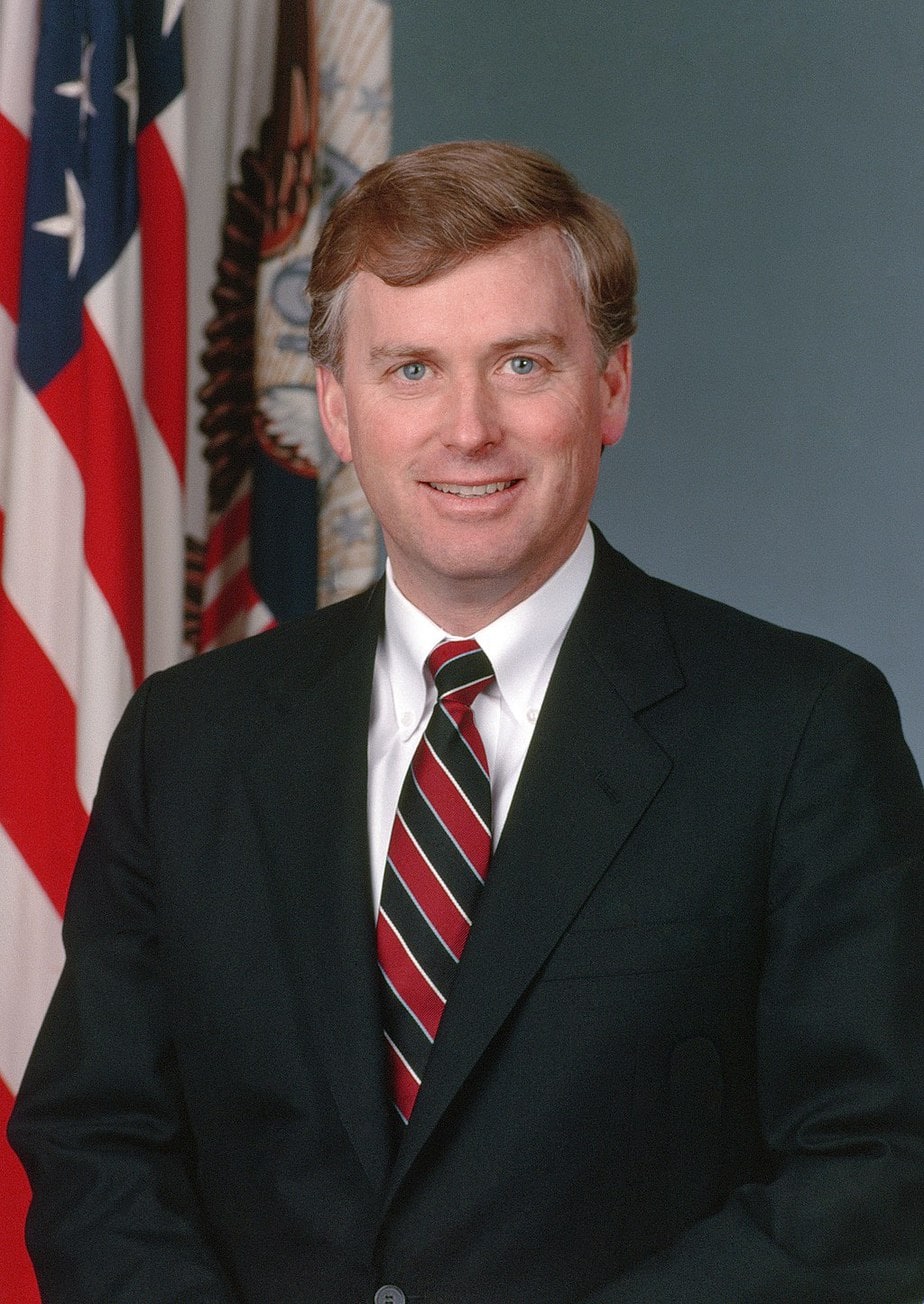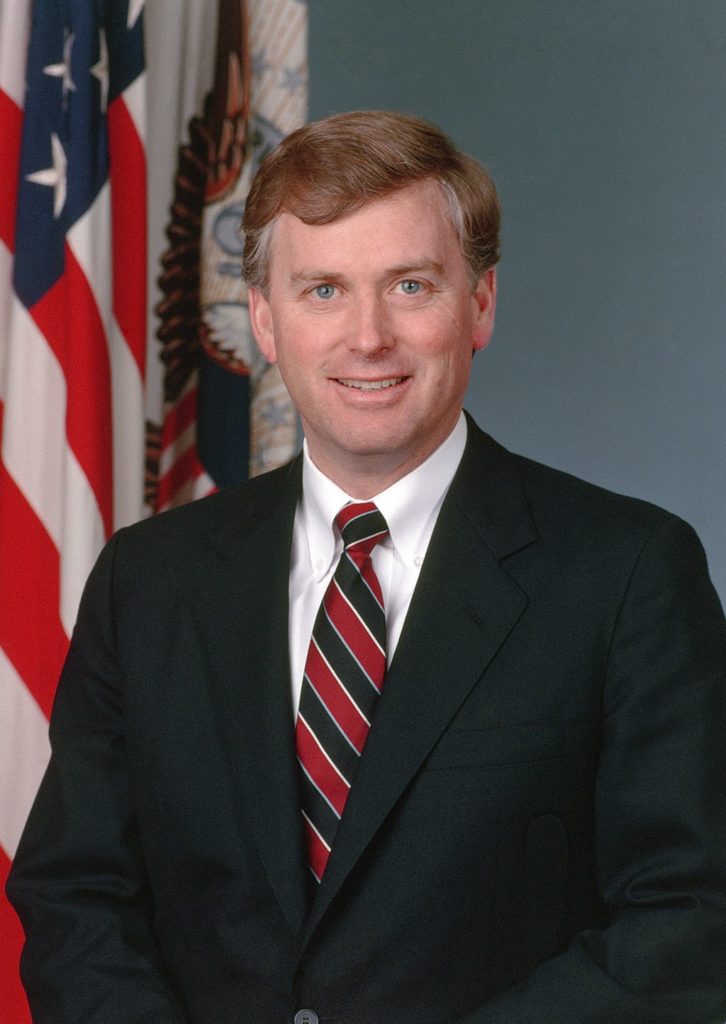 photo source: commons.wikimedia.org
Dan Quayle is the American lawyer turned politician who served as the 44th vice president under George H.W. Bush from 1989 to 1993. He would seek his nomination for President in 2000 but withdrew early after poor polling and supported H.W. Bush's son, George W. Bush as the nominee.
He was a member of the House of Representatives for Indiana's 4th district from 1977 to 1981 and Indiana's senator from 1981 to 99'.
Did You Know?
Dan Quayle published his memoir, Standing Firm, in 1994.
---
2. Richard Nixon
Age: 40
Born: 01/09/1913
Party: Republican
# VP: 36th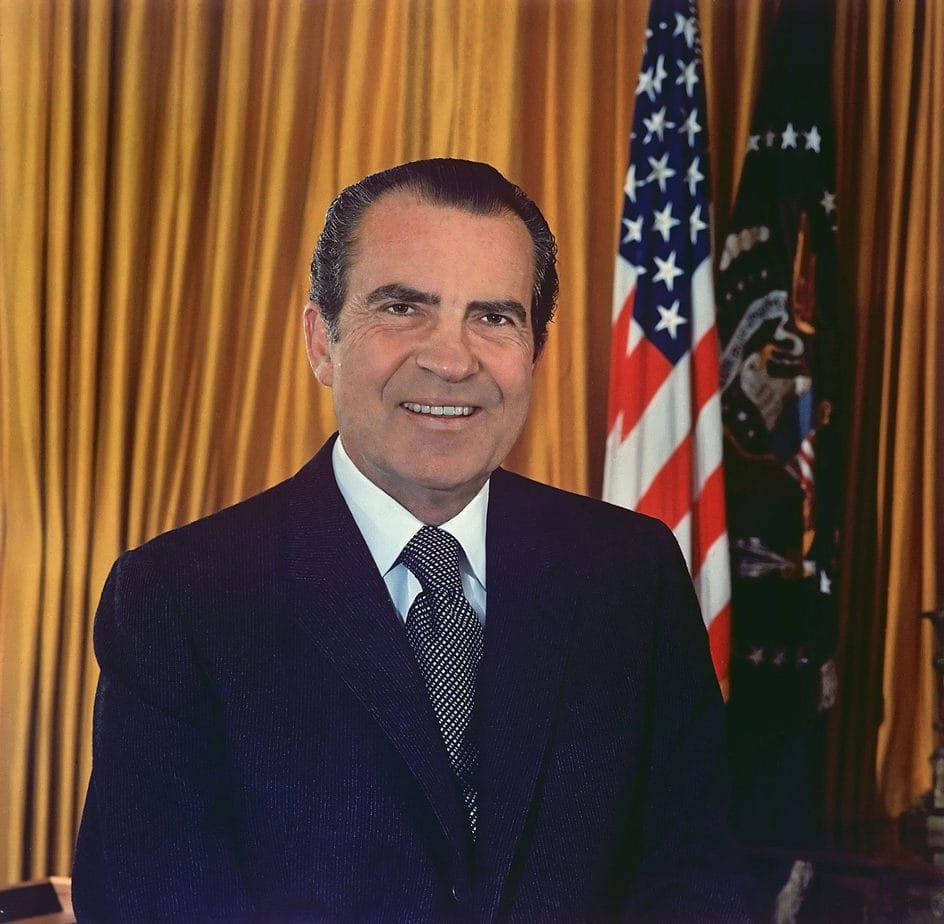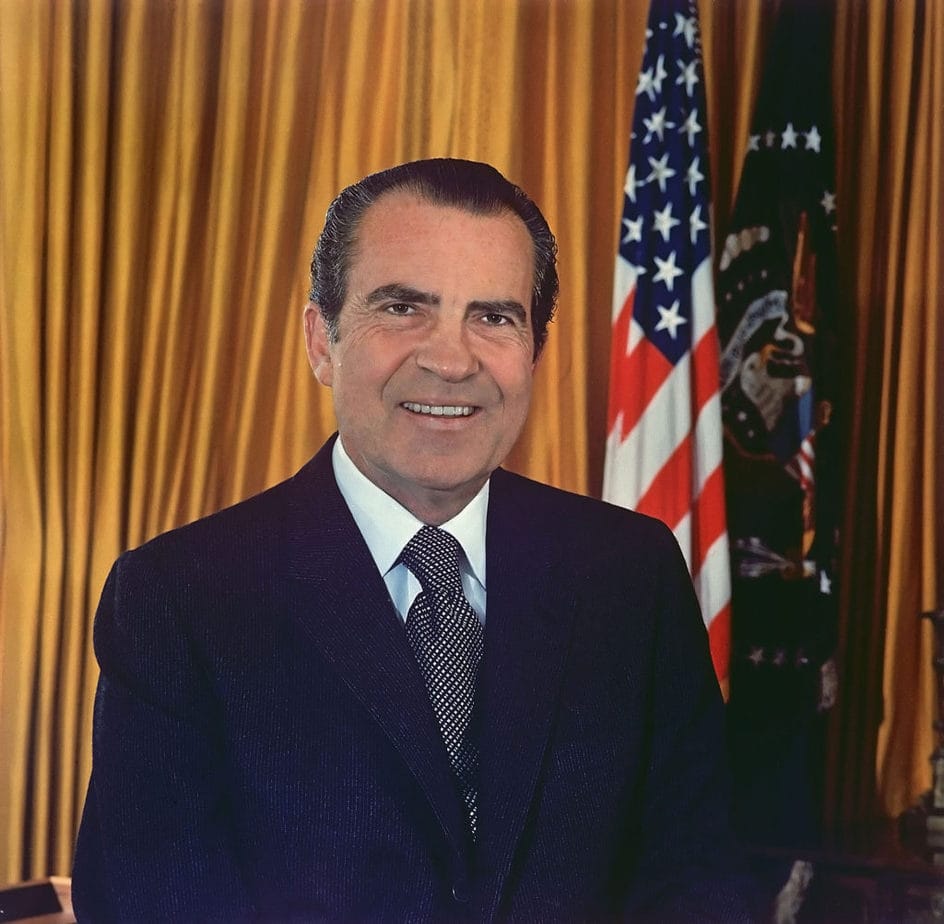 photo source: commons.wikimedia.org
Richard Nixon was the 36th vice president of the United States, and he was just 40-years-old. If you know much about Nixon, then you know his personality and nefarious political savvy was more befitting of a grizzled 70-year-old man jaded by an entire life in the political arena. Nixon was a complicated man, and his presidency, like every other, was muddied with good moments and then some political scandal.
On one end, Nixon ended American involvement in the Vietnam War by 1973 and ended the draft. He had a pivotal diplomatic visit to China in 1972 that fostered healthy, diplomatic relations between the two superpowers. On the other end, he was impeached for Watergate. At the time, it was perhaps the biggest political scandal ever to hit our television screens. In 2022, it's just another day at the office.
Did You Know?
In a hilarious dose of irony, Richard Nixon, at one point, almost became an FBI agent in the 1930s. His application was unsuccessful. Who knows how the course of history may have shifted if he were accepted!
---
1. John C. Breckinridge
Age: 36
Born: 01/16/1821
Party: Democratic
# VP: 14th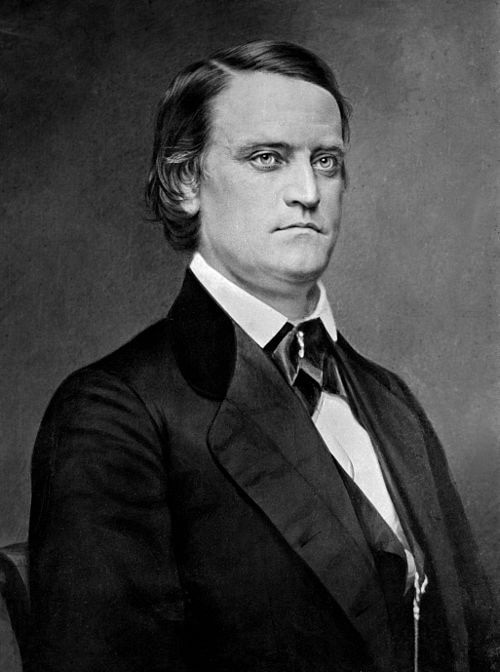 photo source: commons.wikimedia.org
John C. Breckinridge is the youngest vice president!
John C. Breckinridge was only 36-years-old when he became the 14th vice president of the United States under President James Buchanan. During the height of the American Civil War, he was serving on the senate from which he was later expelled after joining the Confederate Army. In 1865, four years after his term as vice president, he was appointed Confederate Secretary of War.
Breckinridge was a big hit on his home turn in Kentucky, but in the eyes of the North he was hated.
Did You Know?
John C. Breckinridge passed away due to complications from cirrhosis as a result of injuries he sustained in the war. He passed at 54-years-old and was buried in Lexington, where you can also find memorials in his honor.