Rock music has been around for a long time. It is one of the most famous forms of music in the world. In fact, it's played at some social events and events held for enjoyment, like concerts and clubbing.
Rock music is characterized by a high degree of energy and emotion. The beats are fast, and the vocals are usually loud. It can be heard in many different genres, including heavy metal, pop rock, and punk rock.
Even though rock bands are a dime a dozen these days, there are specialty rock bands that have stood the test of time. They excel in their art and music, and have been at it for decades. Some groups go on to become legends; others just fade away.
If you're someone into this kind of music, you may find interesting the list below of the oldest rock bands in history — a list of the oldest bangers and rockers of all time that are still rocking the world today.
8. The Eagles
Year Established: 1971
Country of Origin: United States of America
Genres: Country, soft, and folk rock
Current Number of Members: 3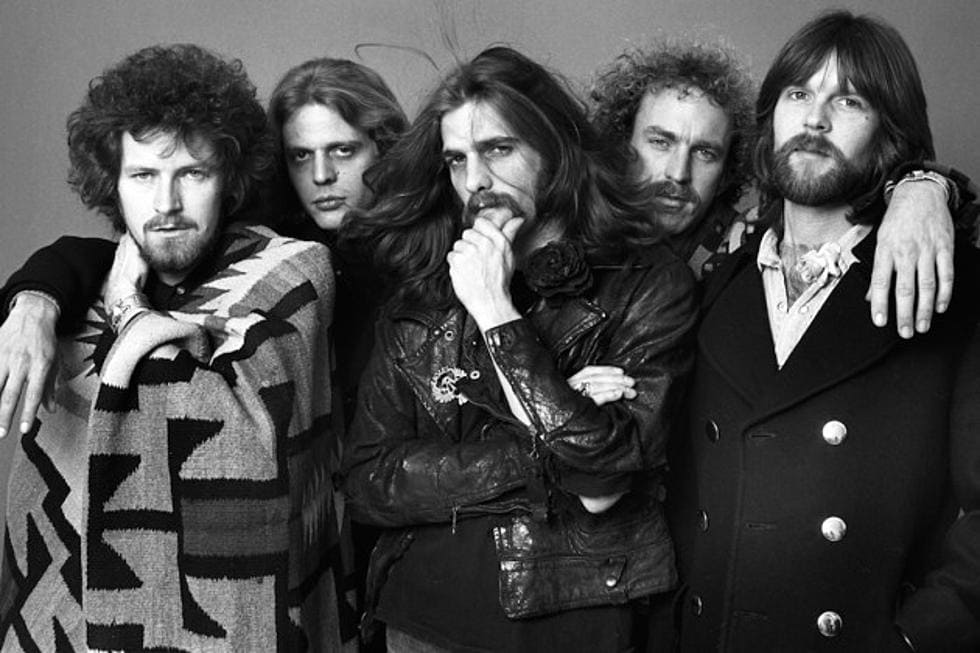 photo source: ultimateclassicrock.com
The Eagles were formed when Frey, Henley, Leadon, and Meisner signed a contract with manager David Geffen in September 1971, promising to record for his upcoming record company, Asylum Records.
They took a plane to England in February 1972 to record their first album, Eagles, with the producer for two weeks. When it was released in June, "Take It Easy" and "Witchy Woman," two songs, and "Peaceful Easy Feeling," a Top 20 hit, helped the album reach the Top 20 and become gold in little over a year and a half.
Did You Know?
Over 10 million copies of their song, Hotel California, were sold.
---
7. The Sparks
Year Established: 1971
Country of Origin: United States of America
Genres: Art and glam rock
Current Number of Members: 2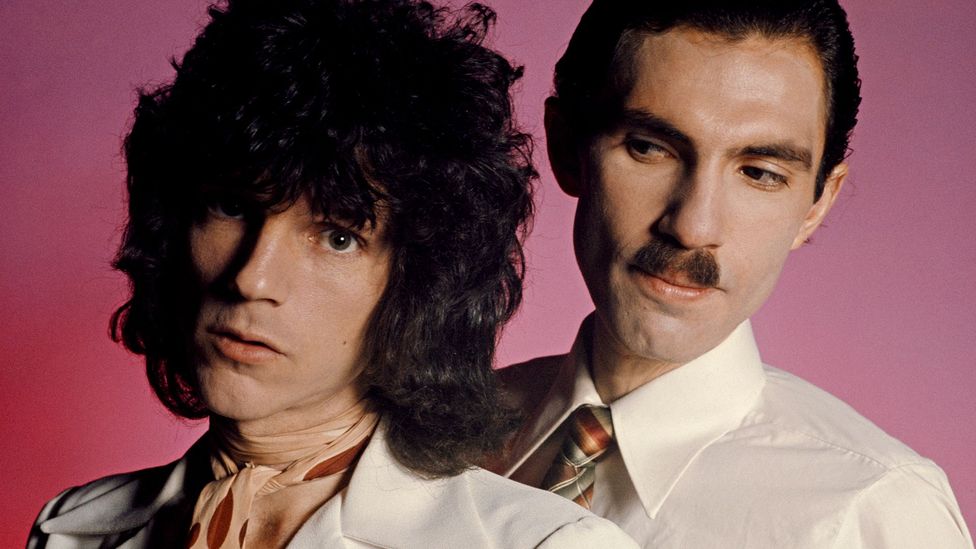 photo source: BBC
Ron and Russell Mael's idea for Sparks, one of pop's most adored and influential cult bands, originated in their family. Their music altered throughout the years, as it did frequently, but it was distinguished by the mixture of Russell's powerful vocal range, Ron's amazing piano prowess, and their sharply funny lyricism.
With records like 1972's A Woofer in Tweeter's Clothing, the early '70s band's theatricality blended in with the glam rock era.
Did You Know?
SebastiAn and Sparks collaborated on his 2019 album Thirst, and in May 2020, A Steady Drip, Drip, Drip, the band's 24th album, was released.
---
6. Aerosmith
Year Established: 1970
Country of Origin: United States of America
Genres: Heavy metal band
Current Number of Members: 5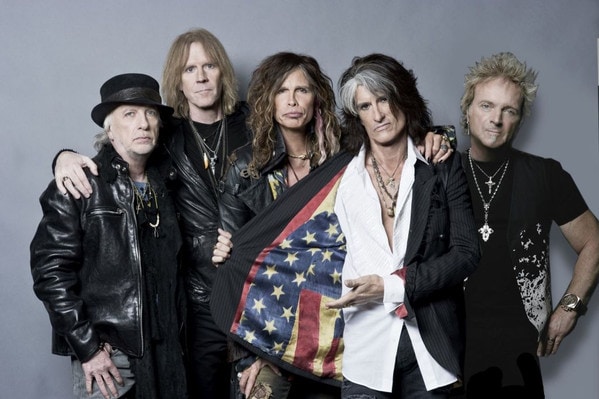 photo source: discogs.com
Aerosmith is an American rock band from Boston, Massachusetts. The group's best-known line-up consists of guitarist Joe Perry, bassist Tom Hamilton, drummer Joey Kramer, and vocalist Steven Tyler.
The band has had several slogan variations over their career, including "Just Push Play" and "Get Your Wings," which was most recently used on their comeback tour. Aerosmith is also known for its association with hard rock acts in the 1970s, such as Kiss.
Did You Know?
Aerosmith made an appearance in the Simpsons.
---
5. ZZ Top
Year Established: 1969
Country of Origin: United States of America
Genres: Blues rock, hard rock
Current Number of Members: 3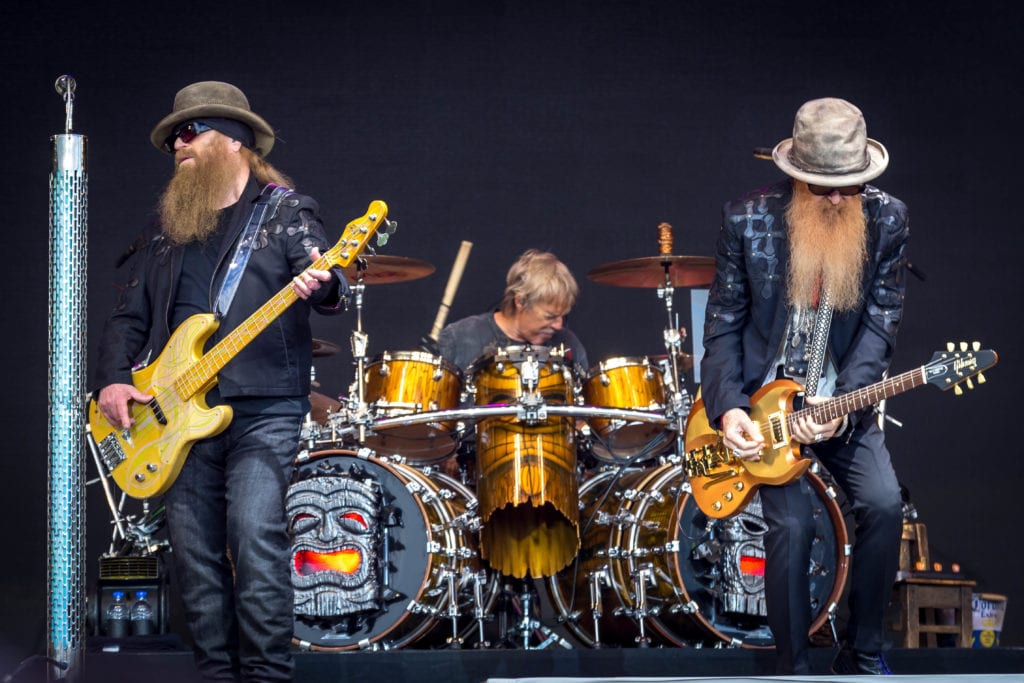 photo source: Wikipedia
The American rock group ZZ Top was established in 1969 in Houston, Texas. ZZ Top has recorded albums spanning the decades since its beginning; the group, which is made up of Billy Gibbons , Dusty Hill, and Frank Beard, continues to tour the globe.
A true rock icon, ZZ Top has been cited as one of the best blues-rock bands of all time, while Billboard ranked them as one of the most successful acts of all time in their list of 'The Greatest Artists of All Time.'
Did You Know?
ZZ Top is the longest-running American band that has members that have remained constant throughout its existence.
---
4. The Who
Year Established: 1964
Country of Origin: UK
Genres: Hard rock
Current Number of Members: 2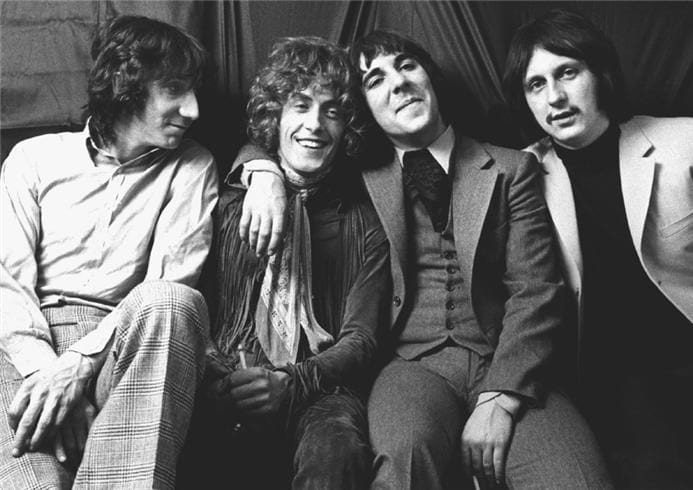 photo source: Pinterest
An English rock group called The Who was established in 1964 in London. Roger Daltrey, Pete Townshend, John Entwistle, and Keith Moon make up their most well-known lineup. Pete Townshend plays guitar and provides background vocals.
The Who developed from a group of friends who shared a love of music, started by Pete Townshend, a songwriter and guitarist. The band's first single, "I Can't Explain," reached number two in the UK Singles Chart in 1965.
They had established themselves as one of the most prominent acts in rock music, with their stage shows becoming famous for elaborate costumes and choreography to their songs.
Did You Know?
In 1976, The Who set a Guinness World Record for the loudest concert.
---
3. The Rolling Stones
Year Established: 1962
Country of Origin: London, United Kingdom
Genres: Pop, rock, and blues rock
Current Number of Members: 3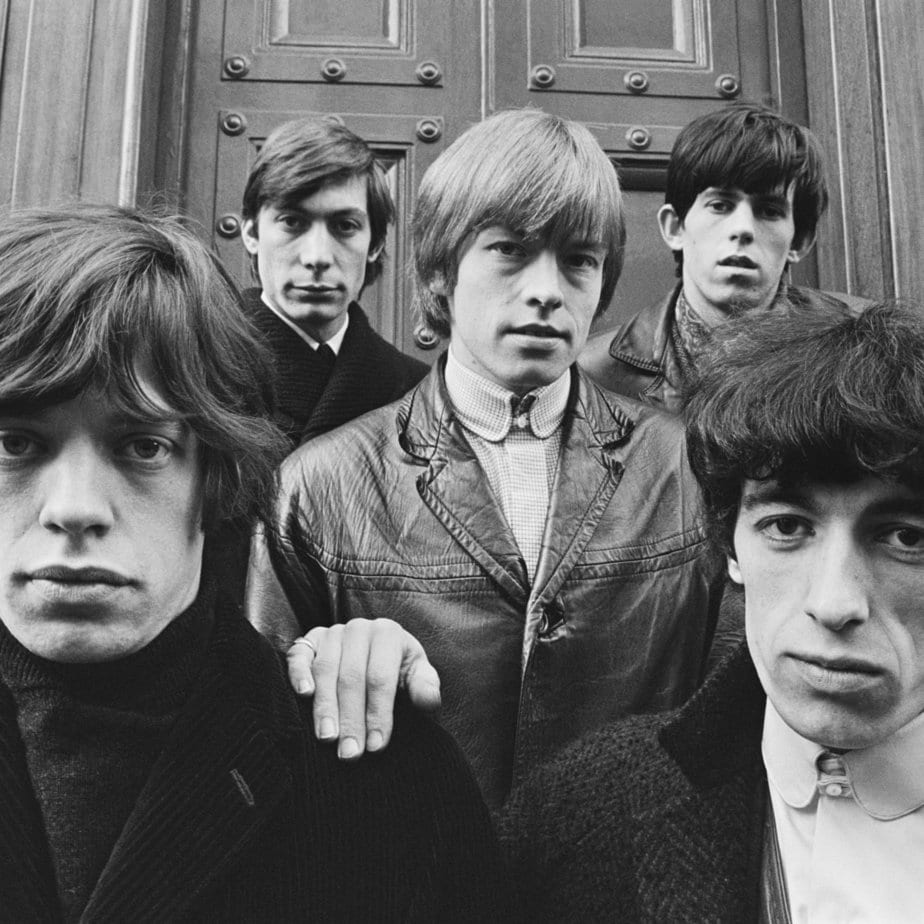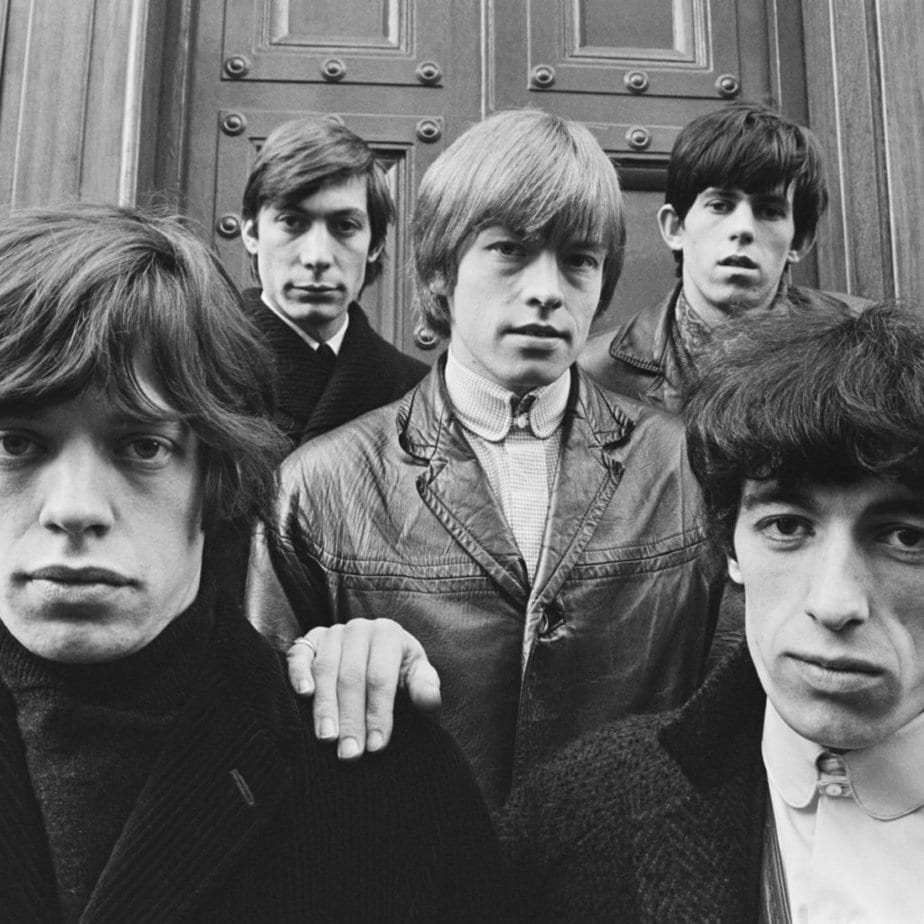 photo source: biography.com
The Rolling Stones were one of the most influential bands in the history of rock and roll, and their music is still heard today. The band was formed in 1962, with Mick Jagger on lead vocals and harmonica. Keith Richards was the guitarist. Charlie Watts kept time on the drums, while Bill Wyman played bass guitar.
The band has been recognized with more than 100 awards and honors, including the Grammy Hall of Fame. The Rolling Stones are known for their music, which is both bluesy and psychedelic.
Did You Know?
When former manager Andrew Loog Oldham locked Keith Richards and Mick Jagger in a kitchen for 36 hours until they came up with a song, they were compelled to write the band's first original song, "As Tears Go By."
---
2. The Beach Boys
Year Established: 1961
Country of Origin: United States of America
Genres: Rock
Current Number of Members: 3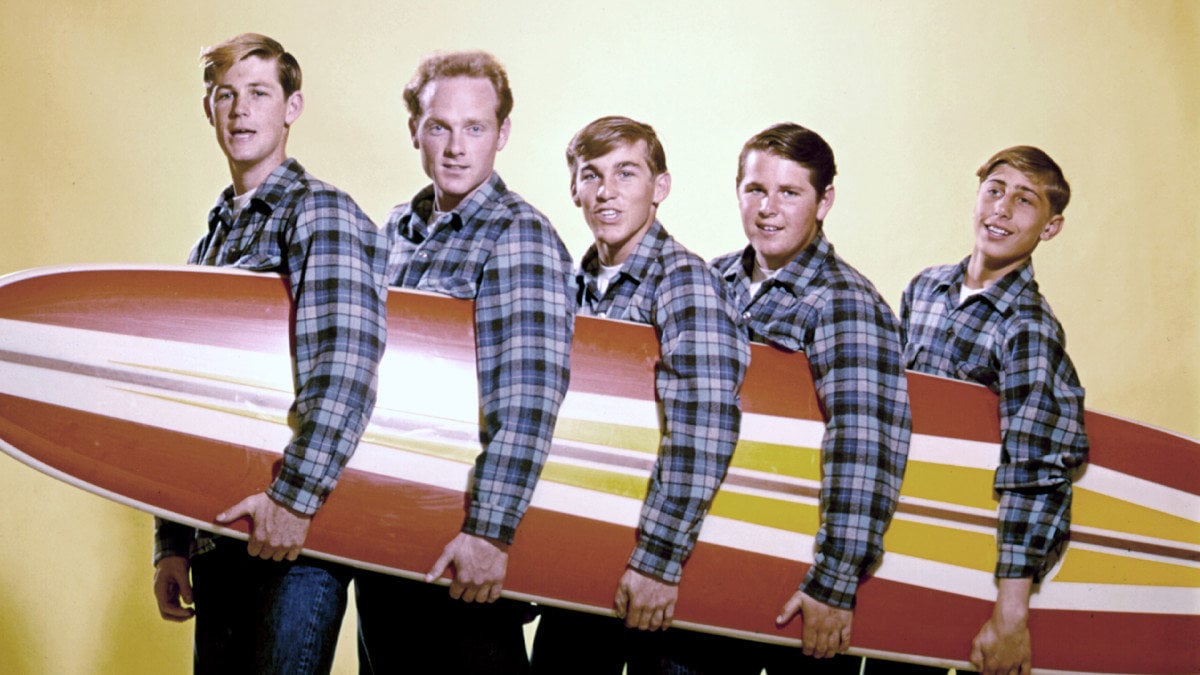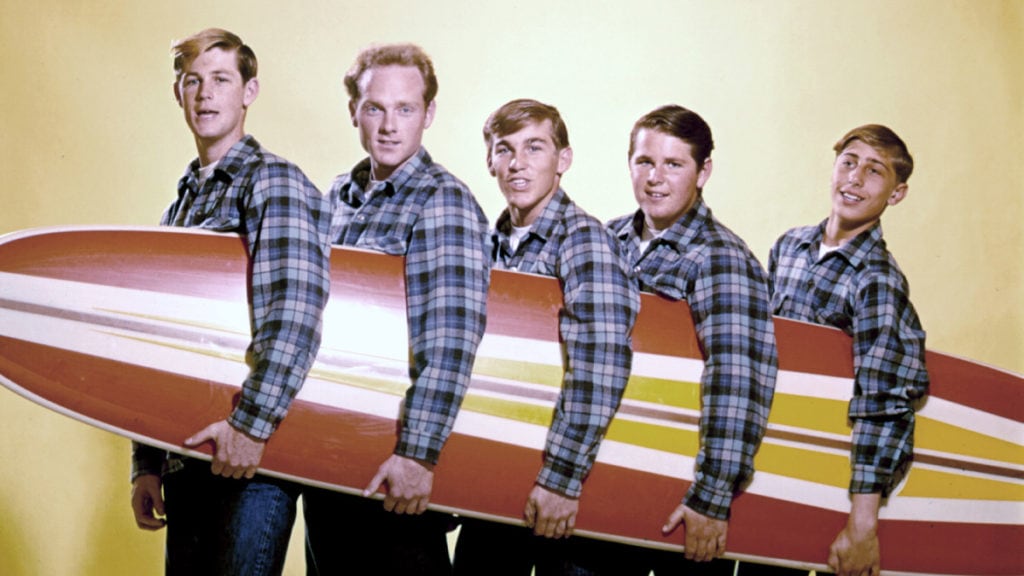 photo source: biography.com
The Beach Boys are an American rock group that made their debut in November 1961. The brothers Brian, Dennis, and Carl Wilson, their cousin Mike Love, and their buddy Al Jardine made up the group's original line-up.
The group's music is largely influenced by sweet harmonies and catchy melodies. They were one of the first acts to perform in the British Invasion style, which began in late 1964. The Beach Boys' most successful album was Pet Sounds (1966), which featured innovative production techniques such as multi-tracking and tape loops.
Did You Know?
Vocalist Brian Wilson is genuinely deaf in one ear, despite his incredible talent as a musician and singer.
---
1. Golden Earring
Year Established: 1961
Country of Origin: Netherlands
Genres: Hard rock
Current Number of Members: 4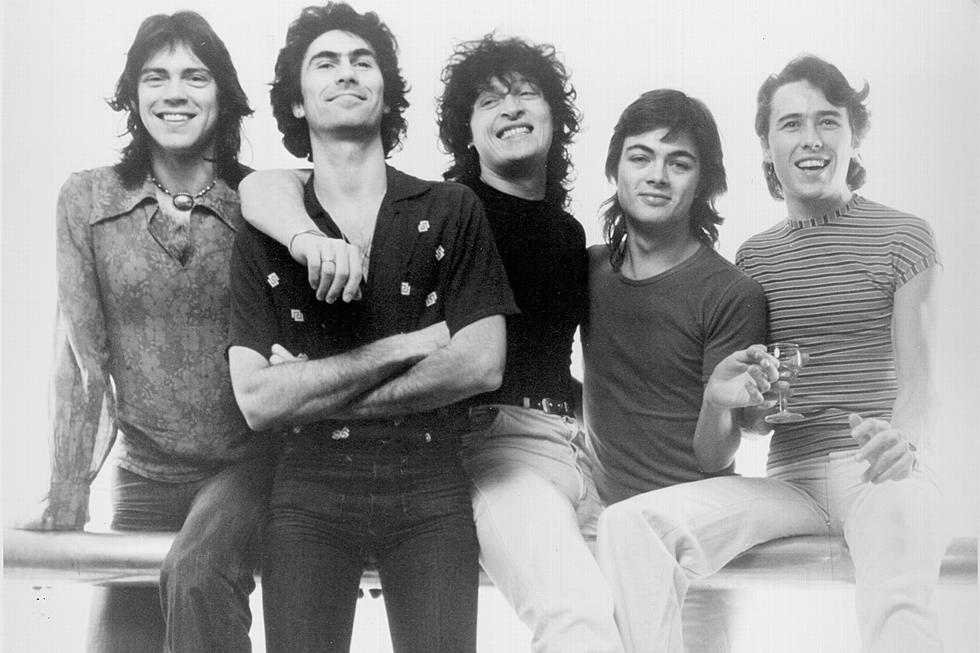 photo source: ultimateclassicrock.com
Early in the 1960s, in The Hague, two local boys named Rinus Gerritsen and George Kooymans started a band, which became the forerunner of Golden Earring. Initially, the young band was known as The Tornadoes, which holds the record for the oldest rock band in the world.
The Golden Earring was named after a song by the British beat band The Hunters, becoming their choice after it became apparent that another group already goes by that moniker. Due to the hundreds of fresh bands playing in neighborhood clubs and halls at that time, the Hague's music scene began to flourish.
Did You Know?
Golden Earring held two concerts in March 2009 to mark their return to the UK, one each in Ipswich and London.
---