North Carolina is the 9th most populous state of the USA and belongs to the Southeastern region. It borders Virginia, Georgia, South Carolina, and Tennessee and is home to the largest research park in the country – Research Triangle Park.
First humans settled in North Carolina around 10,000 years ago, and they were Native American tribes that spoke Carolina Algonquian, Iroquoian, and Siouan languages. The state became a royal colony in 1729 after Europeans discovered this locale and colonized it.
Hence, North Carolina was among the 13 original colonies, and it is named after King Charles I of England. North Carolina was a part of the Confederate States of America before returning to the auspices of the Union in 1868.
The Wright brothers made their historic achievement in North Carolina, becoming the first successful aviation pilots to fly an airplane. That sums up why First in Flight was the state's slogan for a long time before they added First in Freedom in reference to being first in advocating for freedom from Great Britain.
This article will identify the oldest town in North Carolina and explore its rich history.
10. Rutherfordton
Founded: 1787
Founder: James Adair
County: Rutherford
Population: 4,213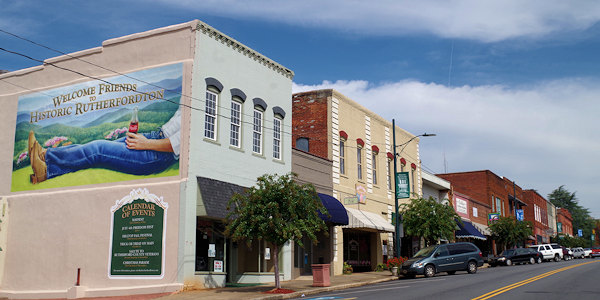 photo source: Romanticasheville
Rutherfordton is the county seat of Rutherford County and lies at the intersection of North Carolina Highway 108 and U.S. Route 221. James Adair sold fifty acres of his land for the founding of Rutherfordton in 1787, marking the beginning of this state's story.
Rutherfordton might be a small town, but its Main Street is among the most picturesque streets in the state. Locals and tourists can also enjoy the Thermal Belt Rail Trail, Rutherford County Visual Arts Center, and downtown Spindale.
Did You Know?
According to the 2000 census, there were 1,602 households in Rutherfordton, with 1,047 families living in the town. The majority were married couples with children, and the median age was 40 years, making it an ideal place for raising a family and escaping city buzz.
---
9. Old Salem, Winston-Salemn
Founded: 1766
Founder: Moravian community
County: Forsyth
Population: 2,218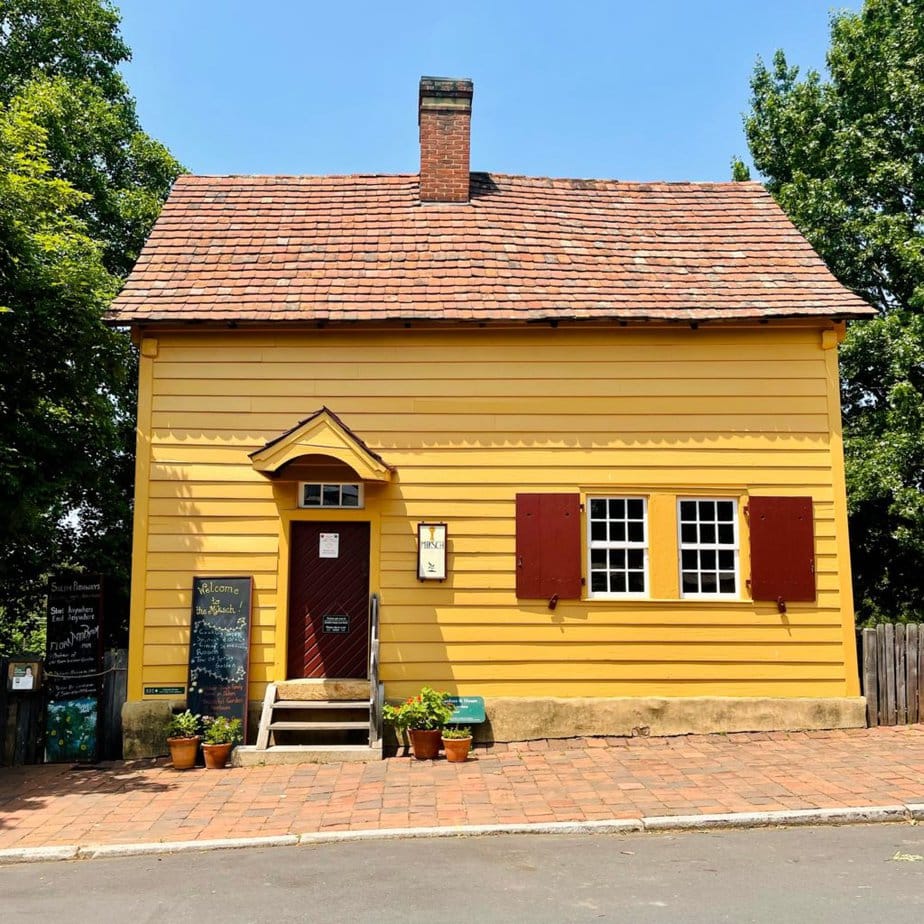 photo source: Old Salem Museums & Gardens Facebook Fan Page
People often say that time stands still in Old Salem, a historic district in Winston-Salem — the country seat of Forsyth County. The unity of Brethren, known as Moravians, settled in this town in 1766 after escaping Moravia and Bohemia.
This community protested various Roman Catholic Church practices and faced persecution for heresy, forcing them to find their religious freedom in the New World. Today, this town contains only 87 acres and has few residents, as for many people living here means living in the past.
Did You Know?
Even though everyone was equal in Old Salem, the Moravian church dictated everything, including wages, where and how people lived, and who they married. Moreover, people were buried next to the person who most recently died before them, not their family members or friends.
---
8. Bethania
Founded: 1759
Founder: Moravian Brethren of Wachovia
County: Forsyth
Population: 328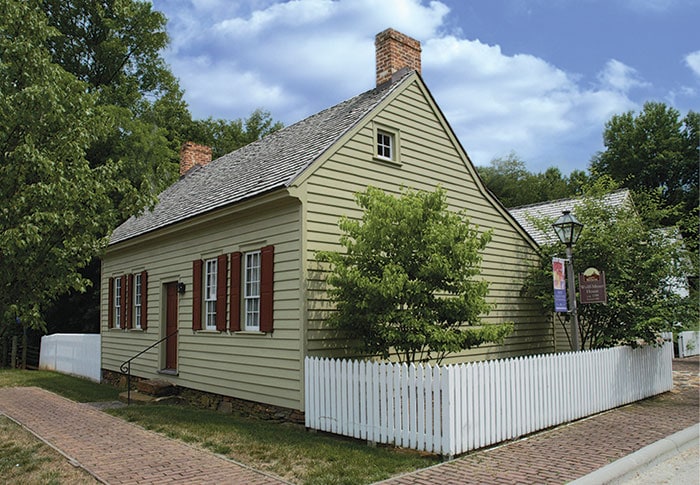 photo source: Town of Bethania
Bethania is the oldest municipality in Forsyth County, and it's the only continuously active and independent Moravian village in the southern USA still existing. The Moravian Brethren of Wachovia (the area known as Forsyth County today) settled it in 1759 and created a self-sufficient community that welcomed non-Moravian and Moravian settlers.
Locals called this town the Hauser Town during the Revolutionary war due to the number of residents with Hauser as their last name.
Today, Bethania has a visitor center and museum called Historic Bethania, allowing people to experience past times and how the first inhabitants lived.
Did You Know?
According to the 2000 census, Bethania had 139 households and 111 families, many living below the poverty line. The majority were married couples with kids, while 16 percent of people lived alone.
---
7. Halifax
Founded: 1757
Founder: Information unavailable
County: Halifax
Population: 234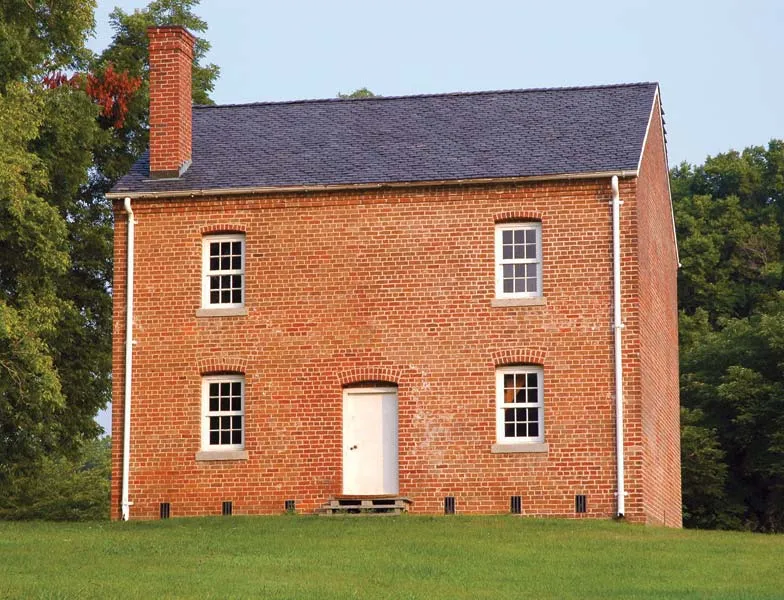 photo source: Britannica
Halifax is the seat of Halifax County and is called the Birthplace of Freedom due to being the town where 83 delegates adopted the Halifax Resolves resolution, marking the first official action to demand freedom from Great Britain. As a small town, Halifax belongs to the Roanoke Rapids, North Carolina Micropolitan Statistical Area.
It was named after George Montagu-Dunk, 2nd Earl of Halifax, President of the Board of Trade (1748-1761).
The town became a political and commercial center during the American Revolution. Hence, many tourists come because they find its historic relevance compelling.
Did You Know?
The first colonists decided to settle in this area because of its fertile bottomlands, making it perfect for large-scale farming. The growing plantation system in the 18th century allowed many merchants, farmers, and enslaved people.
---
6. Hillsborough
Founded: 1754
Founder: William Churton
County: Orange
Population: 9,660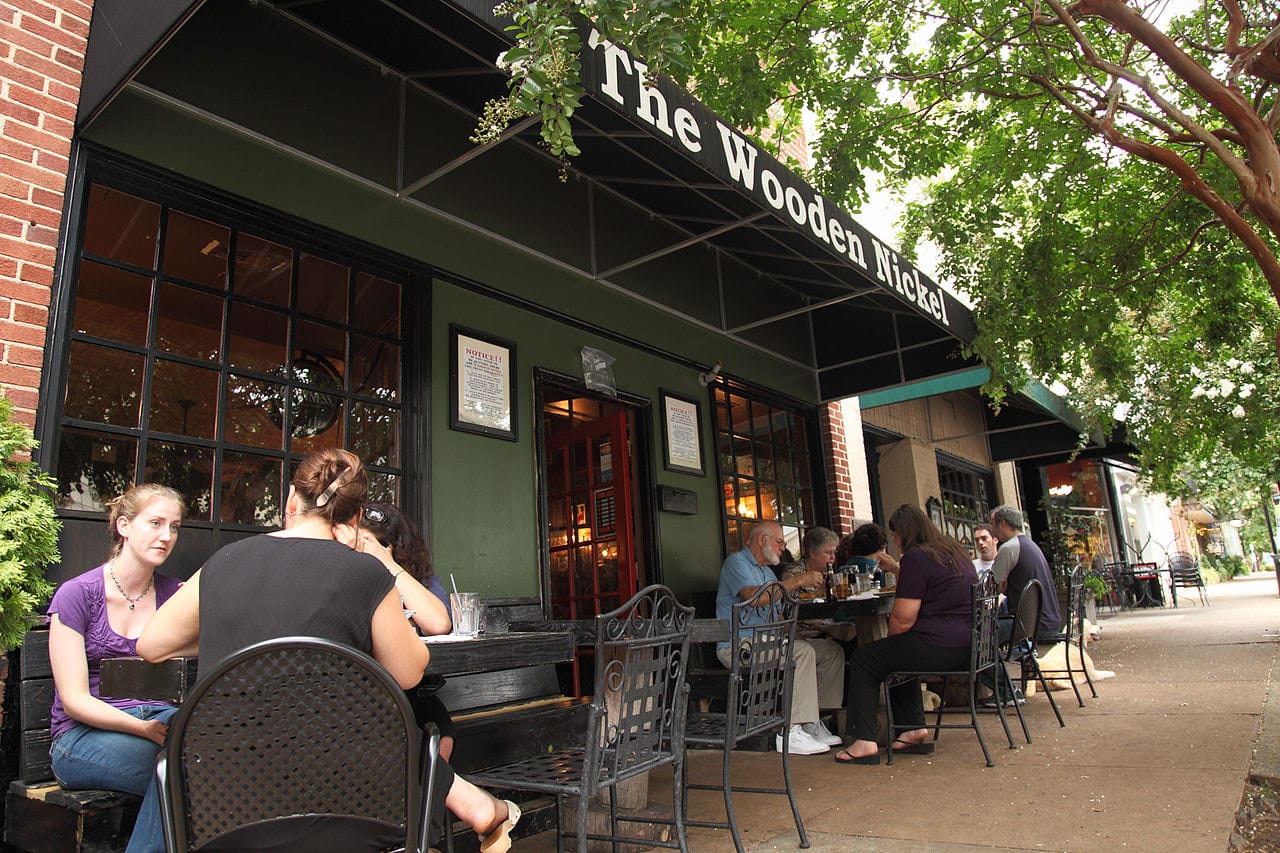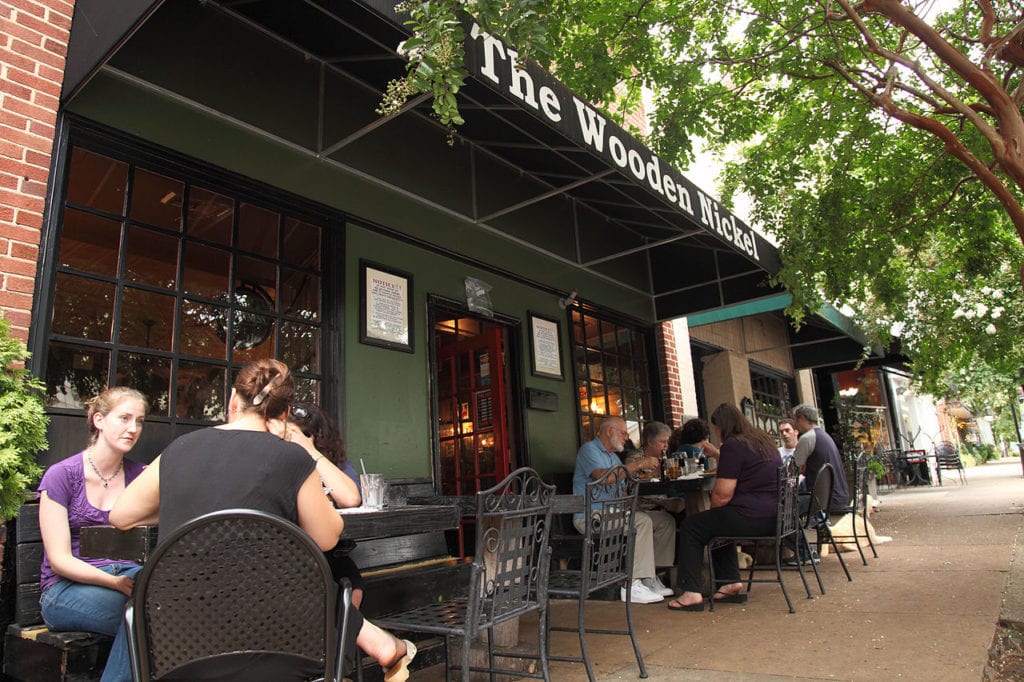 photo source: Wikipedia
Hillsborough is the county seat of Orange County, and it was called Hillsboro during the 19th century, but residents voted for the original spelling in the late 1960s. Native American groups inhabited this area thousands of years before European colonies settled it.
However, most indigenous inhabitants died due to the infections and conflicts new settlers brought, and those who survived were pushed out of their territories. Today, Hillsborough is a tourist hotspot, and many artists come to this town to stimulate their inspiration and be more productive.
Did You Know?
Hillsborough has many attractive locations where people can enjoy their time and relax. But Eno River, Occoneechee Mountain State Natural Area, and Revolutionary War reenactments are the most common reasons tourists visit this town.
---
5. Brunswick Town
Founded: 1725
Founder: Col. Maurice Moore
County: N/A
Population: N/A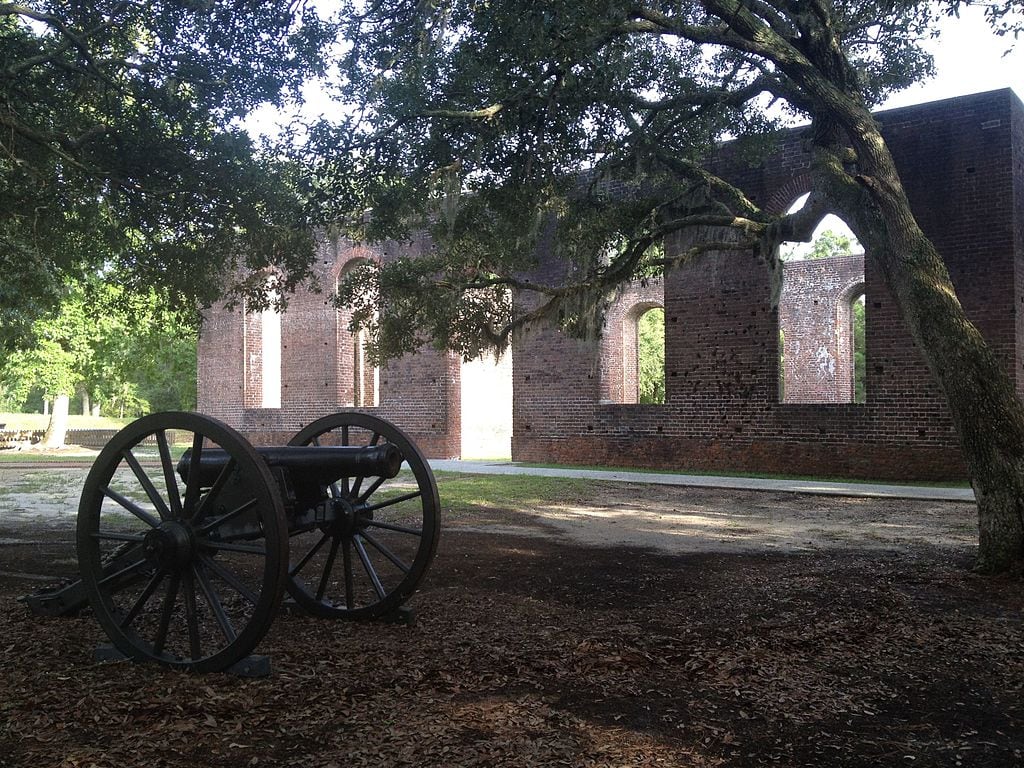 photo source: Wikipedia
Brunswick Town was a significant town in colonial North Carolina and the first successful European establishment in the Cape Fear region. Great Britain used it as one of its principal ports in the 18th century, as they exported turpentine, tar, and pitch to help build the Royal Navy and merchant ships.
However, the town faced various attacks and only lasted 50 years. The Royal Navy shop Cruizer led by British soldiers burned down most of Brunswick Town in 1776, and not much is left of this town today.
Did You Know?
The remains of Brunswick Town represent a state historic site, and tourists can visit it and see the earthworks of Fort Anderson (a bastion the Confederates established in 1862).
---
4. Beaufort
Founded: 1713
Founder: Information unavailable
County: Carteret
Population: 4,391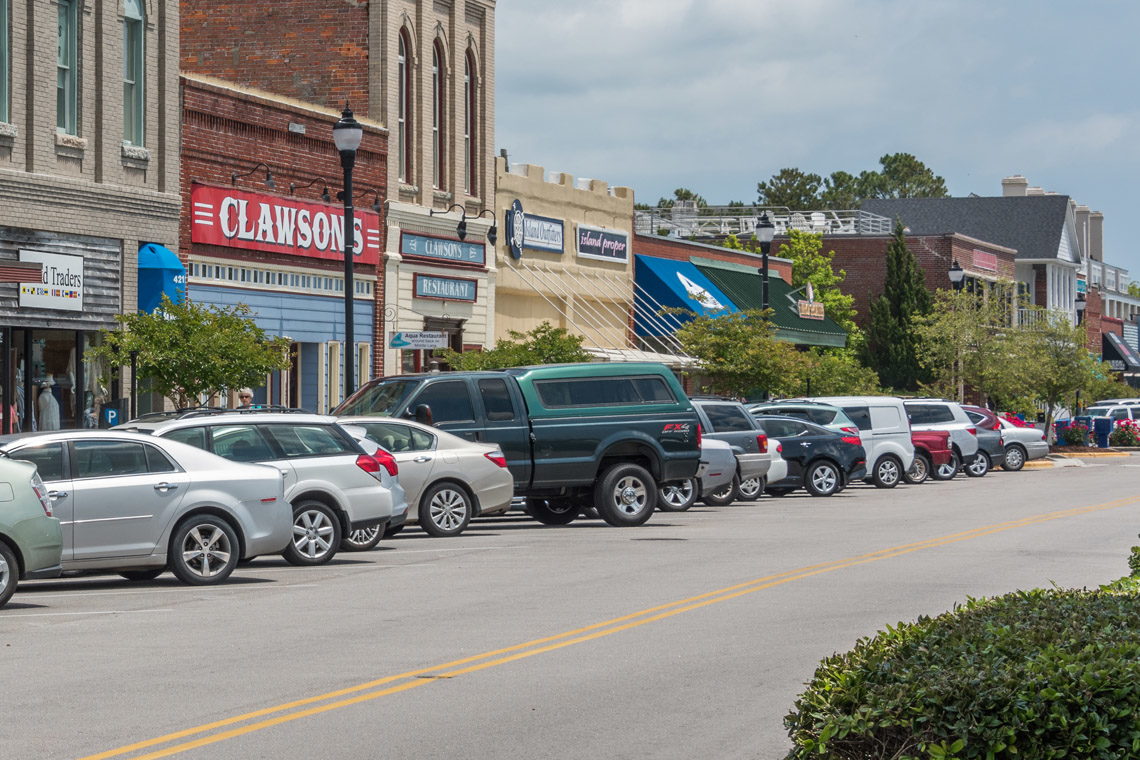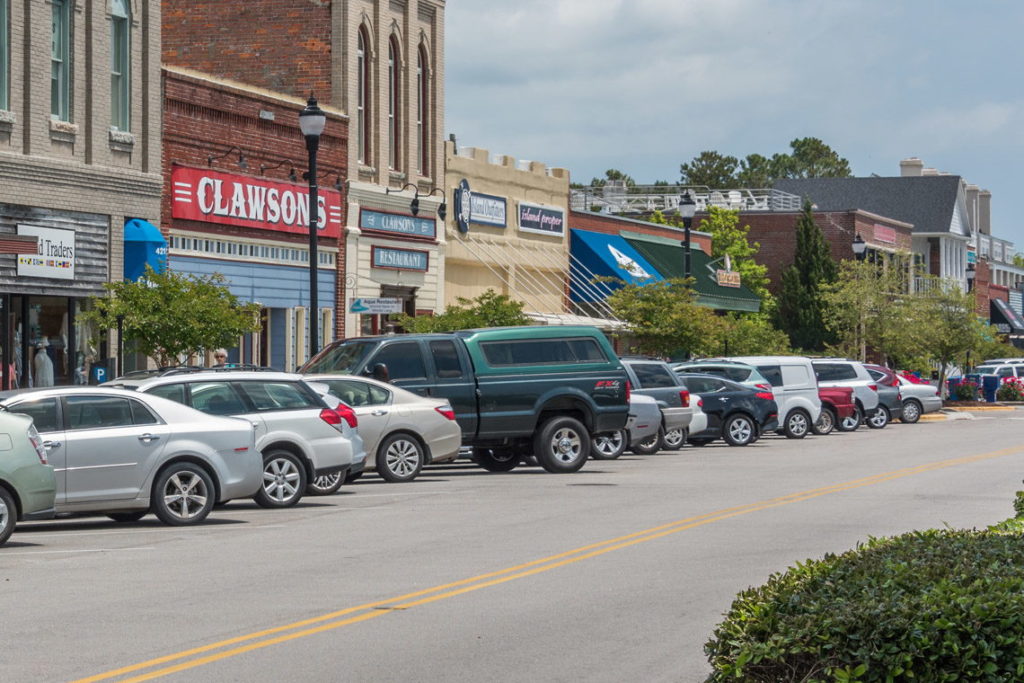 photo source: Beaufort-NC.com
Beaufort is the county seat of Carteret County, and it lies in North Carolina's Inner Banks region. People often confuse it with a South Carolina city with the same name, but these two have a different pronunciations.
Readers of Budget Travel Magazine picked Beaufort as the coolest small town in the USA in 2012. That should be no surprise, considering Beaufort is home to the Duke University Marine Laboratory, North Carolina Maritime Museum, and National Oceanic and Atmospheric Administration (NOAA).
Did You Know?
Beaufort has a remarkable history, and Blackbeard the Pirate is one of the reasons. This notorious English pirate crashed his ship called Queen Anne's Revenge off the Beaufort Inlet in 1718.
---
3. Edenton
Founded: 1712
Founder: Information unavailable
County: Chowan
Population: 5,004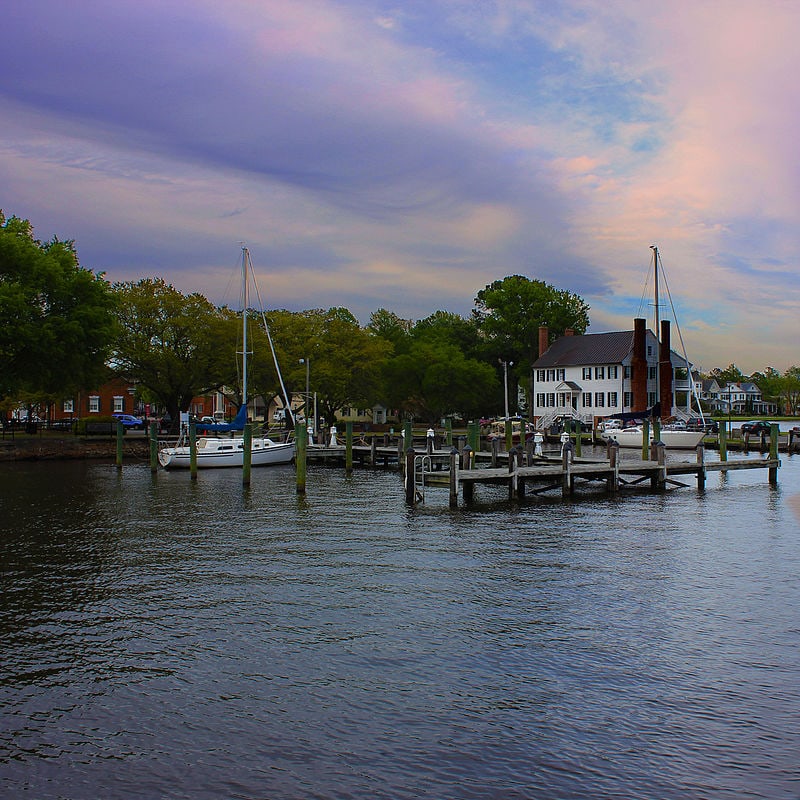 photo source: Wikipedia
Edenton is the county seat of Chowan County and belongs to North Carolina's Inner Banks region. It was the second capital of North Carolina during the colonial period, but the governor's official residence was the only governmental function located in the town.
This city is a hotspot for heritage tourism because it was the site of the Edenton Tea Party — a protest organized to support the Boston Tea Party.
Harriet Jacobs, an African American writer, is the best-known Edenton native, as she wrote the American classic – Incidents in the Life of a Slave Girl, talking about her life as a slave.
Did You Know?
Women organized the Edenton Tea Party led by Penelope Barker, vowing to quit purchasing tea and boycott British products altogether. Up to that point, they were invisible in the political world, but these women inspired others in the colonies to take the same stance.
---
2. New Bern
Founded: 1710
Founder: Christoph von Graffenried
County: Craven
Population: 31,291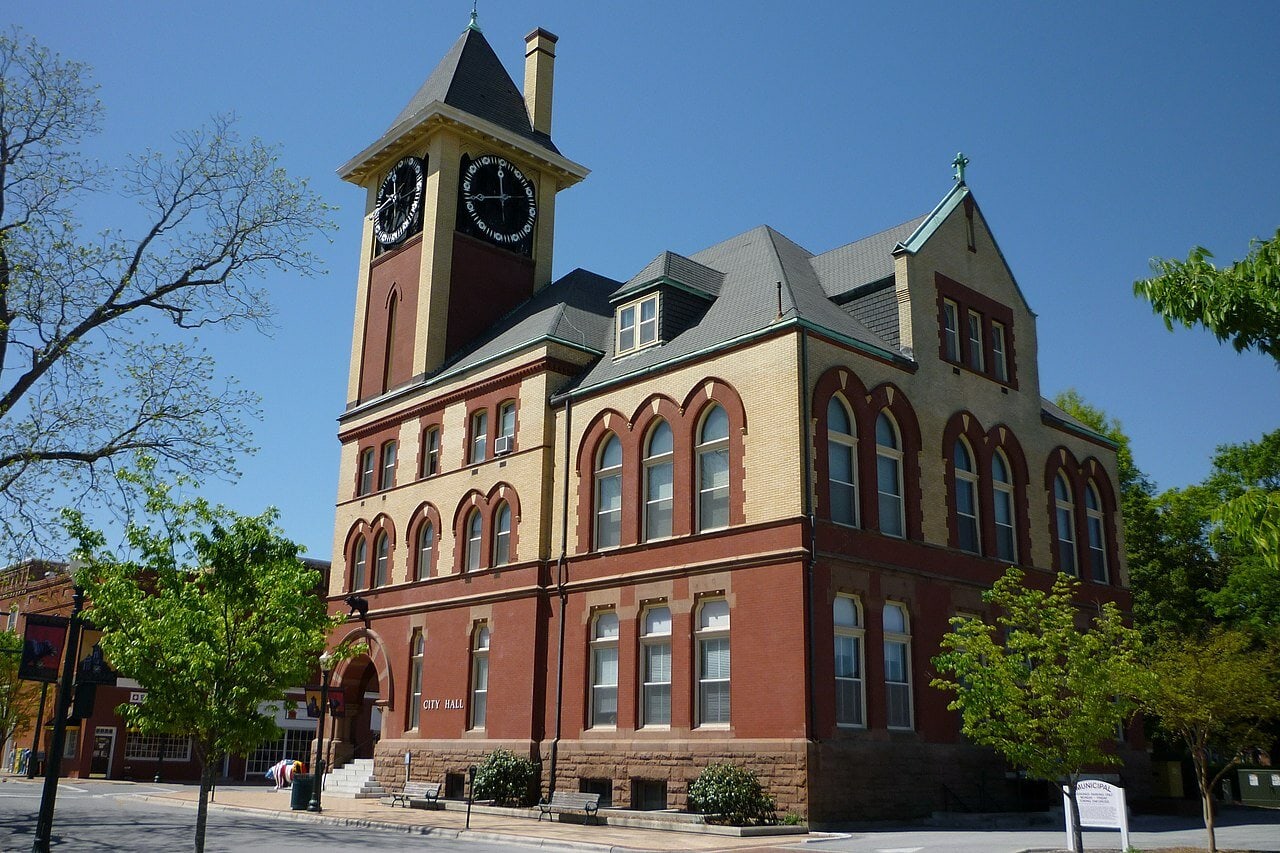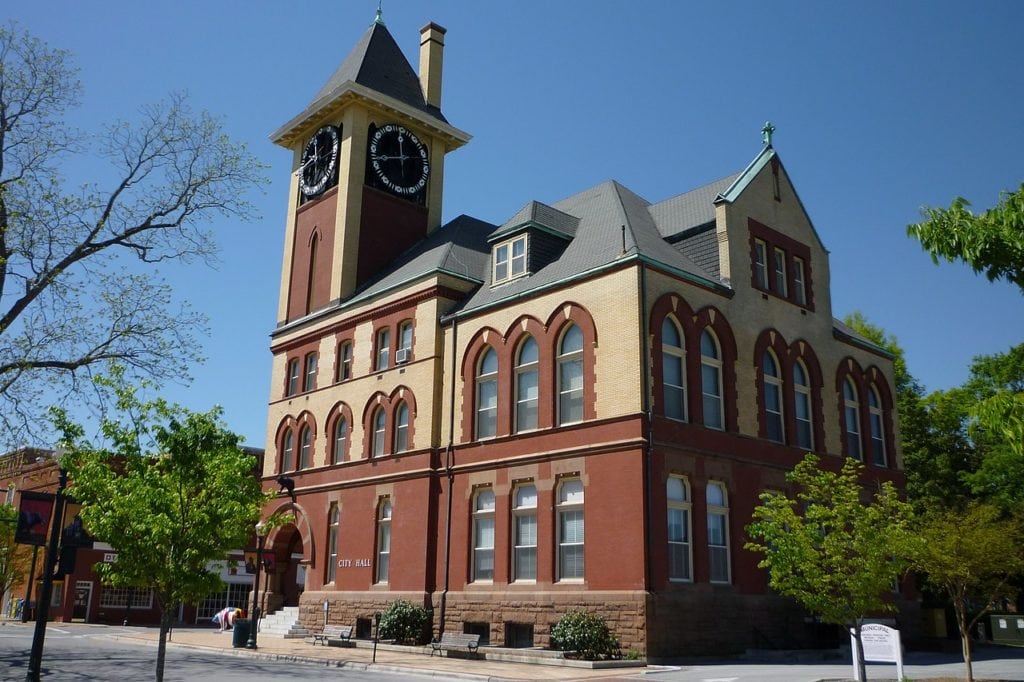 photo source: Wikipedia
New Bern is the county seat of Craven County, and it lies at the conjunction of two rivers — Trent and Neuse. The population in the city continues growing due to its proximity to bigger cities, including Raleigh, Wilmington, and Norfolk.
The 1st Baron of Bernberg, Cristoph von Graffenried, established New Bern after bringing other Swiss people and Palatines (German refugees from England) to the region and named it after Bern, Switzerland's capital city.
Did You Know?
This city was North Carolina's capital between 1770-1792. New Bern started its rapid expansion and rising influence after the American Revolution, as it established a significant cultural life.
---
1. Bath
Founded: 1705
Founder: French Huguenots
County: Beaufort
Population: 249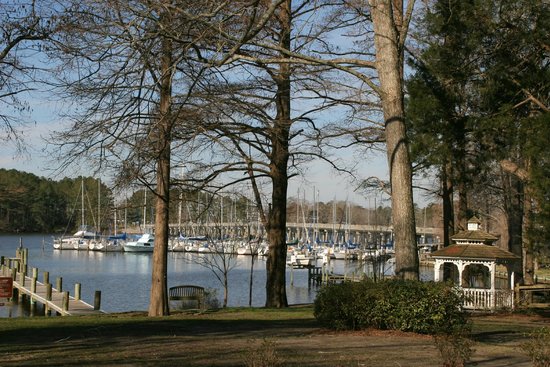 photo source: Wikipedia
The Pamlico Rivers and Bath Creek surround the oldest town in North Carolina – Bath and add to its unique charm.
Bath was also North Carolina's first capital and the site of Carry's Rebellion in 1711 – an uprising against the Deputy Governor of the state of North Carolina.
Even though its population changed in the 20th and 21st centuries, the town never had more than 400 residents. Moreover, Bern underwent little to no changes since 1705, making it a stellar locale for heritage tourism, but many people consider it uneventful.
Did You Know?
American writer, Edna Ferber, featured a Bath setting in her novel Show Boat. Ferber visited Bath Creek on James Adams Floating Theatre showboat in 1925 and decided to write a book about an interracial relationship in the South during the racial segregation era.