There are hundreds of restaurants in London. However, some of them stand out not just because of the food they serve, but in the years they have existed.
Did you know that some of the oldest restaurants in London are even older than some of the countries in the world? Some are perhaps older than the oldest person. So, it makes us wonder, which restaurants in London are considered the oldest ones?
That's exactly what we are going to talk about today. Join us now as we go through our list of the 10 oldest restaurants in London.
10. Quaglino's
Opened: 1929 (93 years ago as of 2022)
Location: St James's Street, London
Cuisine: Italian food
Original owner: Giovanni Quaglino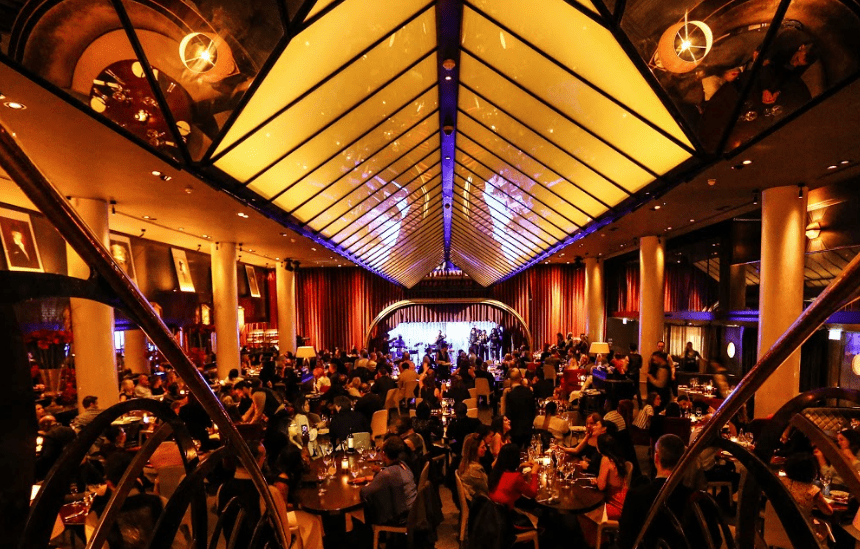 photo source: Gay Star News
Quaglino's is among the legendary restaurants in London because of its history and heritage. Today, it is famous for live music, art decorations, and of course, delicious Italian food. As an iconic restaurant, people think of glamour and luxury when they hear of Quaglino's.
The current Head Chef is no other than Jack Smith who brings vibrant, exciting, and updated menus for everyone to enjoy.
Did You Know?
Quaglino came from Northern Italy and moved to England later in his life. He was a fascinating and talented waiter who worked hard to serve not just the customers, but also his employer.
At a young age, he was maître d'hôtel at the grand Martinez Hotel in Cannes. He moved to England and worked for Sovrani. However, Sovrani took an interest in Quaglino's wife. This made Quaglino angry and as revenge, he opened his own restaurant and later won not just Sovrani's customers, but a lot more people.
---
9. Boulestin
Opened: 1927 (95 years ago as of 2022)
Location: St James's Street, London
Cuisine: French food
Original owner: Marcel Boulestin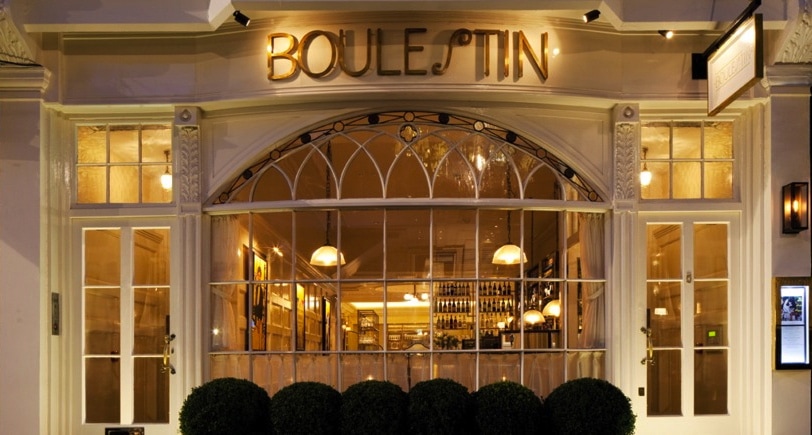 photo source: The Greasy Spoon
The Boulestin was first established in Covent Garden. It was considered to be the most expensive restaurant at that time and continued to be expensive until today. However, it's a price you might have to pay to experience its luxurious and upscale food and environment.
Did You Know?
The founder of the restaurant that bears its name, Xavier Marcel Boulestin, was no ordinary entrepreneur. He was a world-renowned French chef and author of various cooking books. He was credited to be the man who made French cuisine popular in all English-speaking nations.
---
8. Veeraswamy
Opened: 1926 (96 years ago as of 2022)
Location: Regent Street
Cuisine: Indian food
Original owner: Edward Palmer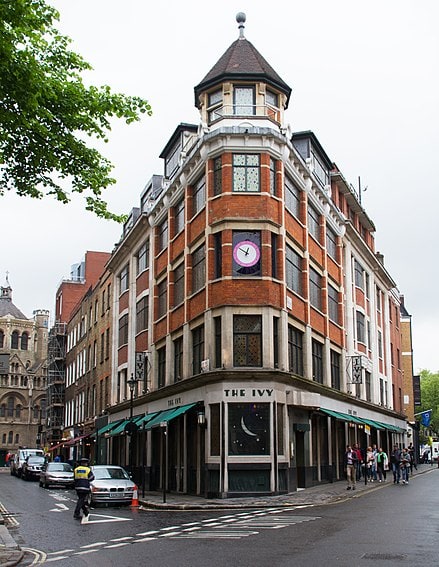 photo source: Trip Advisor
The Veeraswamy is considered to be the oldest Indian restaurant not just in London, but the entire United Kingdom. As an Indian restaurant, it started to serve Anglo-Indian cuisines. However, it later served authentic Indian food due to popular public demand.
Their Indian cuisine includes dishes from various regions of India including Lucknow, Punjab, Goa, and Kashmir.
The name of the restaurant was derived from the family name of Edward's grandmother.
Did You Know?
Edward Palmer, the founder of Veeraswamy restaurant, has an Anglo-Indian Heritage. He was also a retired British Indian Army officer. His grandfather was an English General and his grandmother was an Indian princess.
---
7. The Ivy
Opened: 1917 (105 years ago as of 2022)
Location: West St, London
Cuisine: Italian and English food
Original owner: Abel Giandolini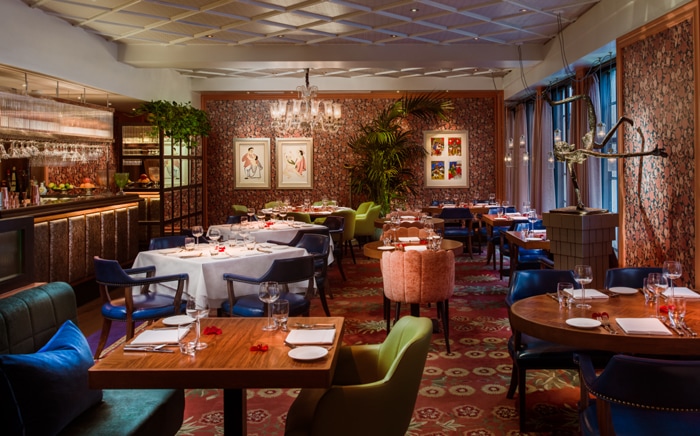 photo source: Wikipedia
The Ivy was an unlicensed Italian cafe when it was first opened in 1917. What made The Ivy a huge success is its location. It is close to the Cambridge Circus, Ambassadors, and St. Martin's theatres. This made The Ivy a popular restaurant for actors, actresses, students, and movie-goers.
In 1950, the restaurant underwent various ownership changes. From Giandolini, it was owned by Bernard Walsh. It was eventually owned by Lady Grade and then the Forte Foundation.
Did You Know?
The name, The Ivy, according to legend, is from the words spoken by the actress Alice Delysia to the owner, Giandolini, "We will cling together like the Ivy." This line is also found in the popular 1902's song, "Just Like the Ivy I'll Cling to You."
---
6. Kettner's Townhouse
Opened: 1867 (155 years ago as of 2022)
Location: Romilly St, London
Cuisine: French and English food
Original owner: Auguste Kettner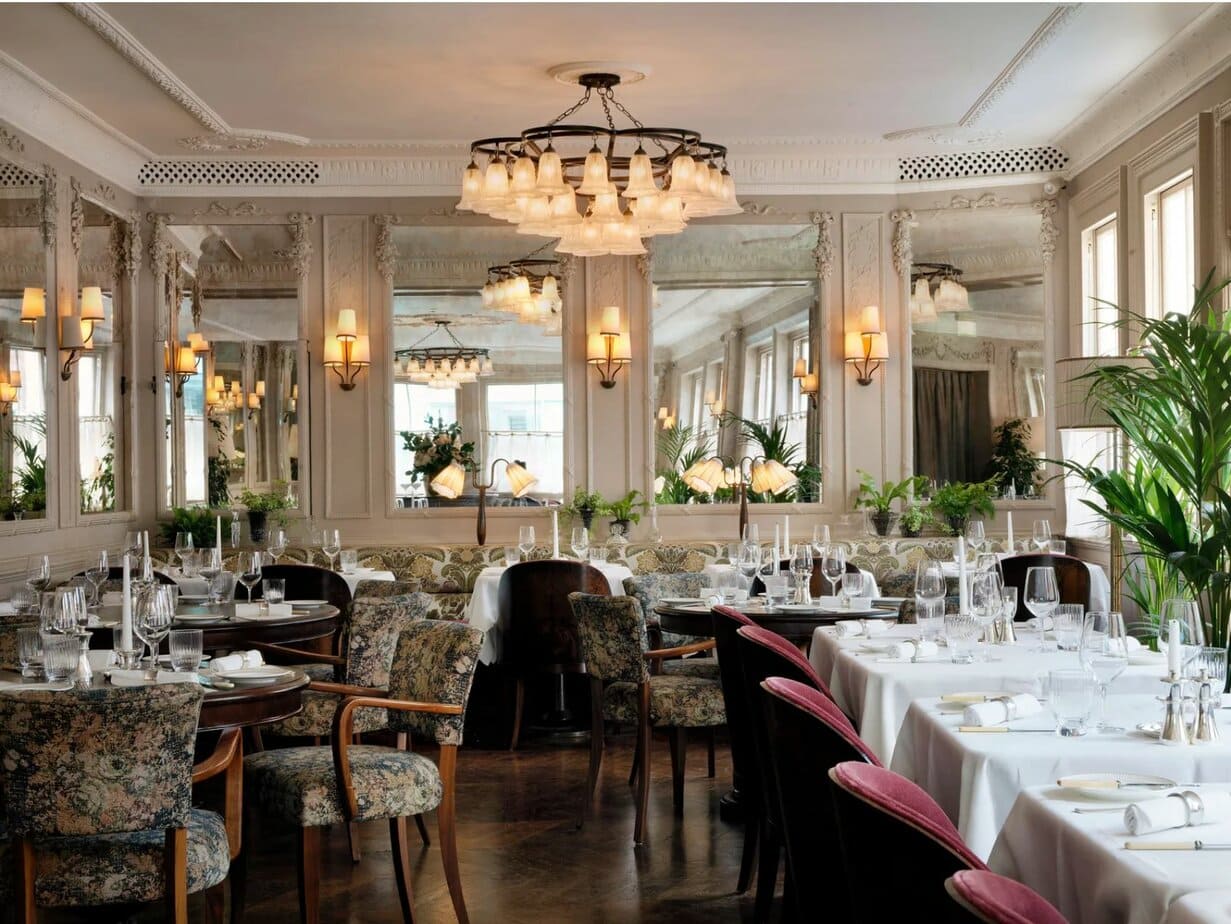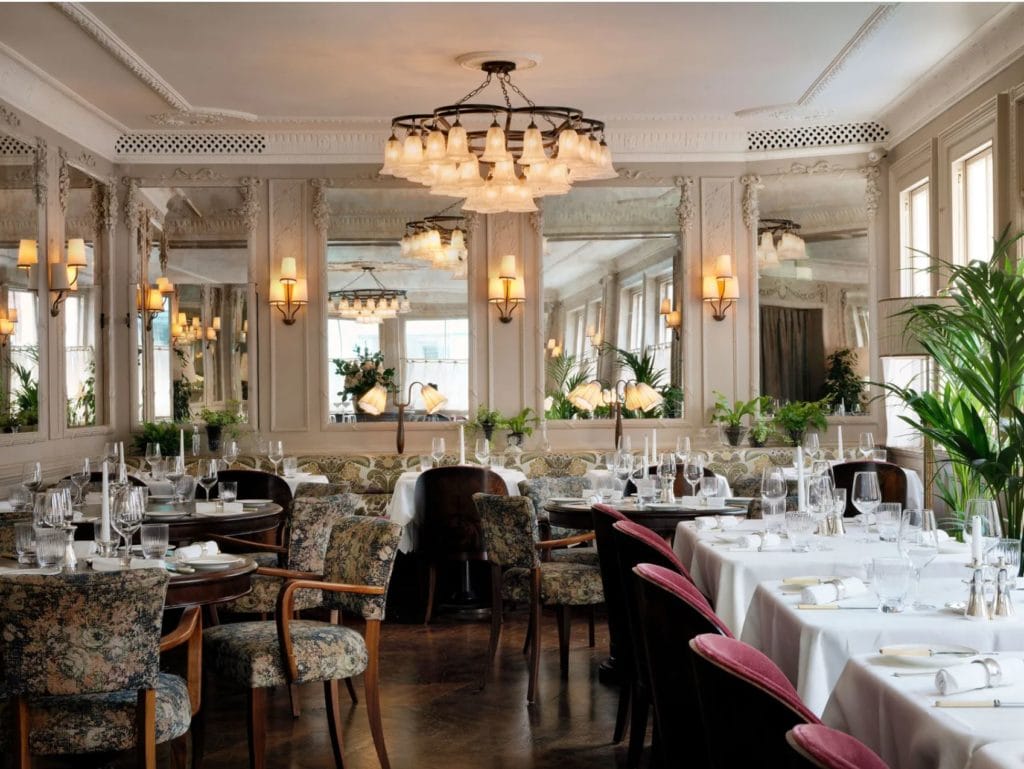 photo source: Architectural Digest
When Auguste Kettner opened his restaurant, it initially didn't attract a lot of customers. Since it served French food, it didn't click that much with the English people.
However, it was in 1879 that the restaurant got more and more attention. It was almost the same time when King Edward VII visited the place. That got people curious and so, the restaurant started to draw more crowds. This contributed to the success of Kettner's that made it last until today.
Did You Know?
Auguste Kettner is known to be the founder of Kettner's Townhouse. He was a German chef who served as the cook of the first President of France, Napoleon III. When he opened his restaurant in 187, it was considered to be the first French restaurant established in London.
---
5. Sweetings
Opened: 1830 (192 years ago as of 2022)
Location: Queen Victoria St, London
Cuisine: fish and oyster dish
Original owner: John S. Sweetings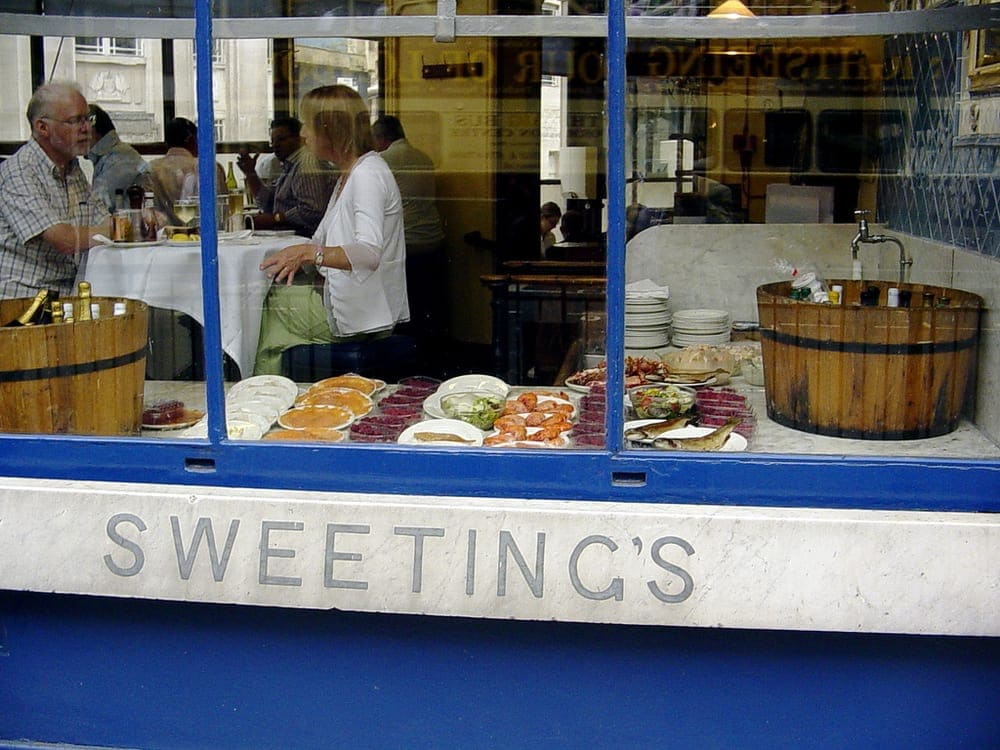 photo source: Sweetings Restaurant
While the current Sweetings restaurant was established in 1889, it was first conceptualized in 1830 by John S. Sweetings in Lad Lane, Islington. It was known as Fish and Oyster Merchant.
Advertised with the tagline, "Very Superior Oyster Rooms," the restaurant flourished and became a go-to place by many locals. One of the most famous customers of the Sweetings is the French painter Henri de Toulouse-Lautrec.
Did You Know?
The Sweetings survived a lot of financial problems and calamities. It went through five ownership changes, two World Wars, and financial depressions.
---
4. Simpsons In The Strand
Opened: 1828 (194 years ago as of 2022)
Location: Strand, London
Cuisine: traditional English food
Original owner: Fairmont Hotels and Resorts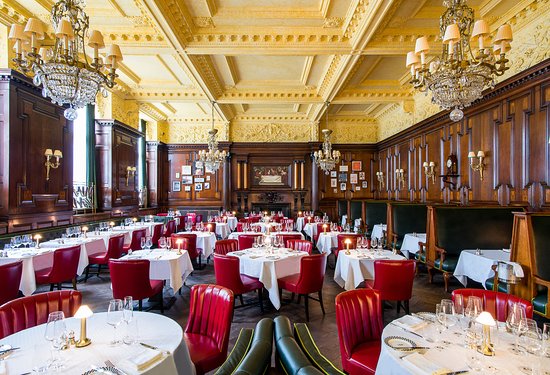 photo source: Trip Advisor
The Simpson's in the Strand is among the most celebrated hotels in London. It is part of the Savoy Building, which is also a place where you will find the world-renowned Savoy hotel.
The Simpson's started out as a smoking room in 1828. It later became a coffee house. The glorious days of the Simpson's started the day it served its famous roast meats and other traditional English food.
The restaurant was even made more popular when various great players around London and other places gathered together to play chess in the same place.
Did You Know?
Before the Simpson's was established, an earlier building on the same spot existed, which is called the Fountain Tavern. It's the home of the Kit-Kat Club. It was in 1828 that it was replaced by the Simpson's. The place then became a popular place for people who smoked cigars with their coffee while talking about politics and playing chess with other patrons.
---
3. Rules
Opened: 1798 (224 years ago as of 2022)
Location: Convent Garden, London
Cuisine: Considered a heritage restaurant
Original owner: Thomas Rule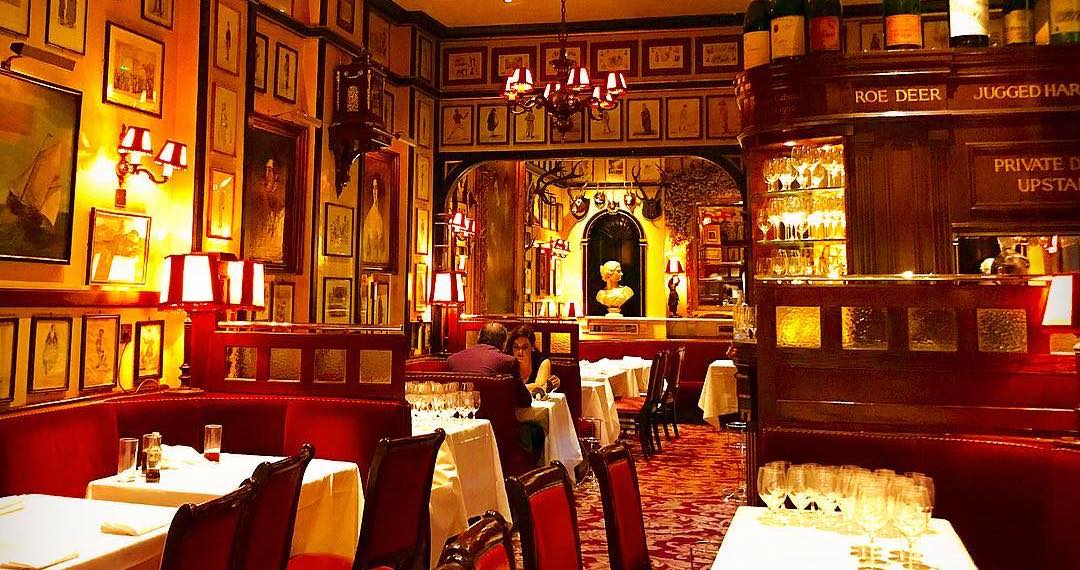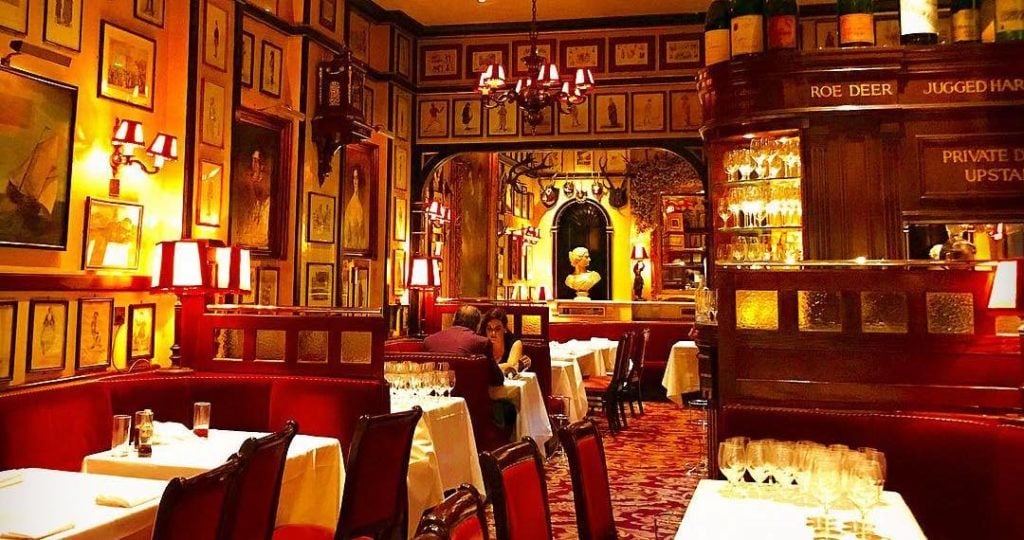 photo source: Secret London
Thomas Rule opened his oyster bar in Convent Garden in 1798. It was his way to prove to his family that he will change his old irresponsible life and begin a more productive life. What started to be just a promise turned out to be a lasting legacy that will thrive throughout the centuries.
For more than 200 years of existence, covering nine monarchs, the Rules was owned by three families. The restaurant has been graced by famous writers, lawyers, artists, journalists, and celebrities.
Did You Know?
If you ever visit Rules in London, you will see its glorious past all around the place. On its walls, you'll find hundreds of pictures, paintings, drawings, and cartoons that have touched Rules.
---
2. Simpsons Tavern
Opened: 1757 (265 years ago as of 2022)
Location: Cornhill, London
Cuisine: Considered a historic institution in London
Original owner: Thomas Simpson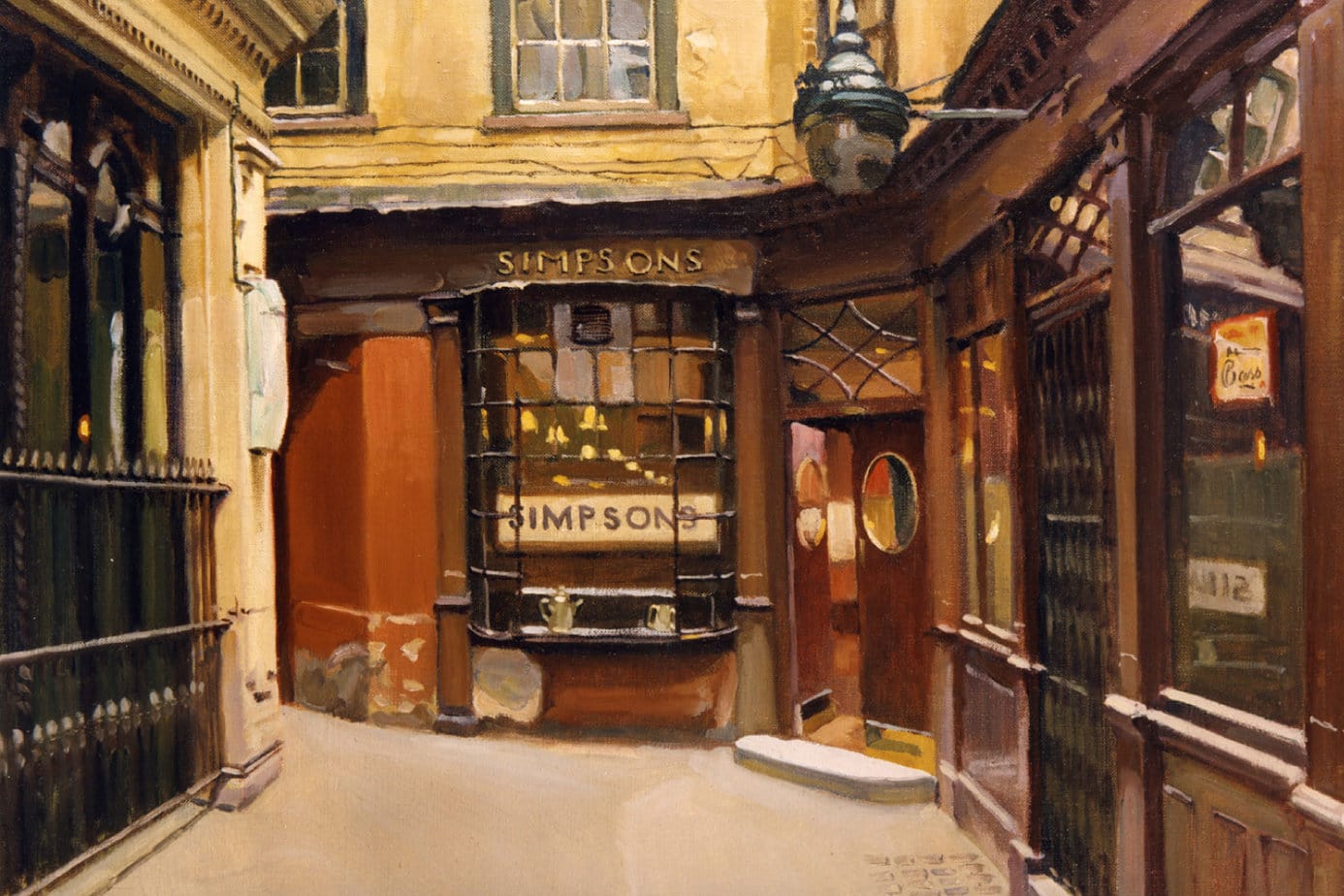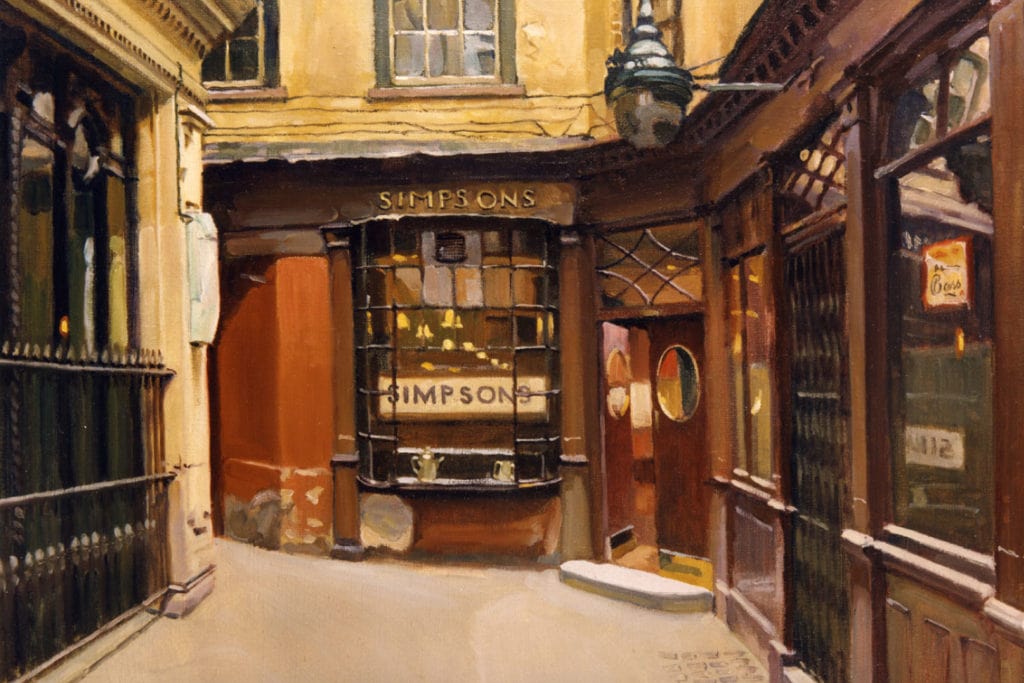 photo source: The London Magazine
Simpsons Tavern will take you back in time. The design and aesthetic of the restaurant almost remained unchanged since it was opened. What's more, its surroundings look like Old English in a beautiful and nostalgic way. Situated within the traditional courtyard and the Dickensian cobbled pathway, Simpsons Tavern gives you a glimpse of the past.
Did You Know?
The Simpson Tavern is a business gift Thomas Simpson received from his father. The main customers of the old restaurants were workers from the nearby fish market. Today, the Simpson Tavern is loved by generations of tourists, city workers, and Londoners who love delicious traditional English Food.
---
1. Wiltons
Opened: 1742 (280 years ago as of 2022)
Location: St. James's, London
Cuisine: Wilton's Shellfish Mongers and Oyster Rooms Original owner: George William Wilton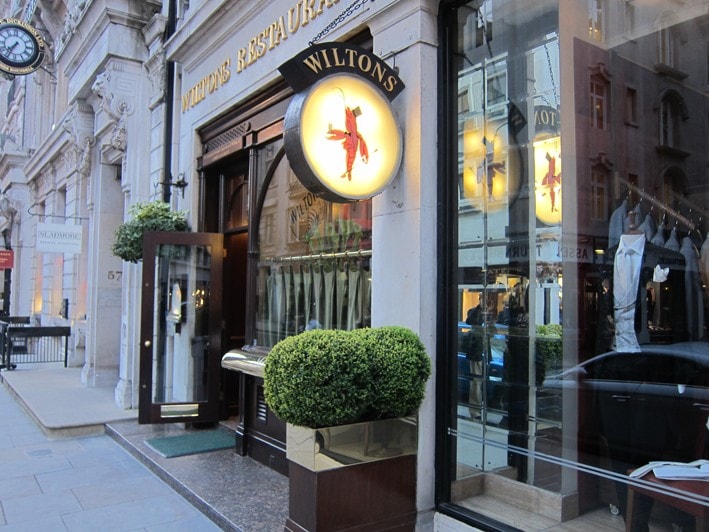 photo source: Andy Hayler
Wiltons is the oldest restaurant in London. It is more than two centuries old and still operating.
When George Wilton opened his restaurant in 1742, who would have thought that it would continue to thrive until today?
The Wiltons moved from one place to another due to road widening, war, and other reasons. The main dish in the restaurant is oyster, which has always been its trademark since it was first opened.
Did You Know?
The ownership of the Wiltons has been dramatic. It was owned by the Wiltons until 1886 when Frank Wilton died, he didn't have any children. Thus, for the first time, the restaurant was handed to someone outside of the family.