Denver is a fairly young, bustling city that is situated near the Rocky Mountains, and is also the capital of Colorado. With a population of 707,579 (2019), Denver is the most populous city in the state, and one of the most scenic! In fact, some of the largest ski resorts in Colorado are located in Denver.
In addition to being a popular ski resort destination, Denver boasts a thriving culinary scene, where many stop regardless of whether they are hitting the slopes or not. Over the years, it has become a dining destination that has been featured by the likes of Bravo's Top Chef TV show, and regularly hosts several food & wine festivals that are enjoyed by locals and tourists alike.
Stay right here as we focus today on some of the best restaurants in Denver – but more specifically, the city's oldest restaurants!
8. Imperial Chinese Restaurant
Established: 1985
Owner: Johnny Hsu
Neighborhood: South Broadway
Specialty: Spicy Szechuan dishes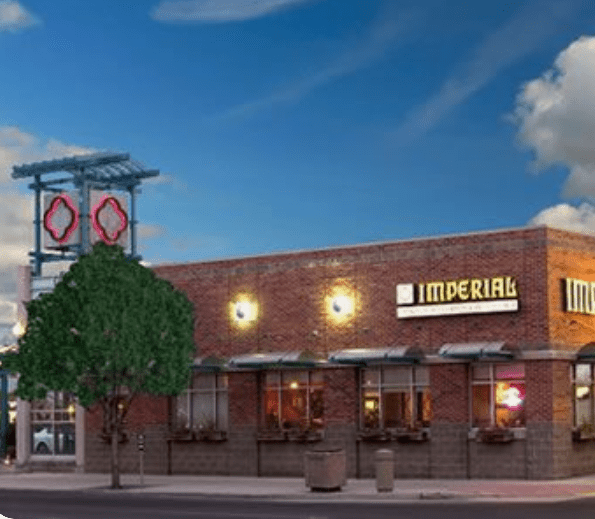 photo source: Pinterest
The Imperial Chinese Restaurant opened its doors for the first time in 1985 in the city of Denver, and has been a staple ever since for delectable Chinese dishes. The restaurant specializes in spicy Szechwan menu items, such as Kung Pao Chicken. Other popular dishes include Peking duck, Chilean sea bass, sizzling black pepper steak, and sesame chicken, among many others.
Owner Johnny Hsu makes the following statement on the Imperial's website: "I believe dining is the ultimate experience. The food, of course, has to be delicious. The service has to be impeccable and the atmosphere has to be warm and cozy. We, at the Imperial, would like to please every customer who walks through our doors."
…So far, Hsu is succeeding in this goal! The restaurant is generally well-liked among those who have tried it, with dozens of 5-star Yelp ratings across nine pages worth of reviews
Did You Know?
The Imperial Chinese Restaurant was the first to introduce sesame chicken to Denver, and according to Yelp, its flavorful version remains the best to date.
---
7. Gaetano's
Established: 1947
Owner: Ron Robinson
Neighborhood: Old Italian neighborhood
Specialty: Italian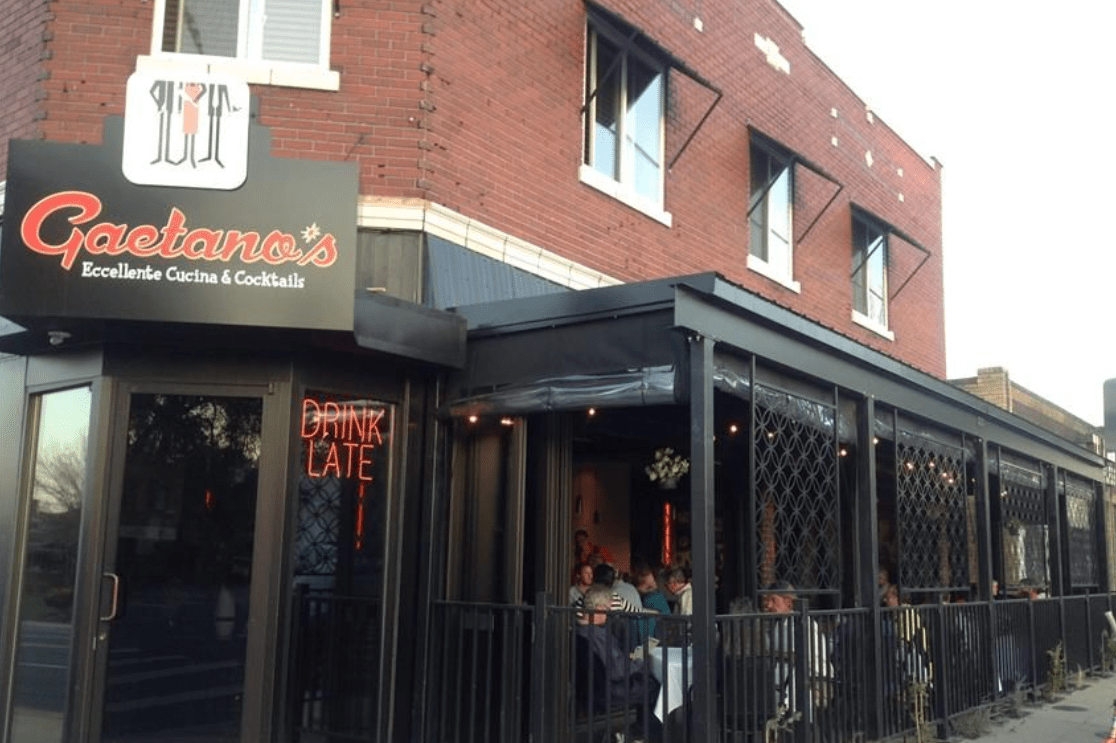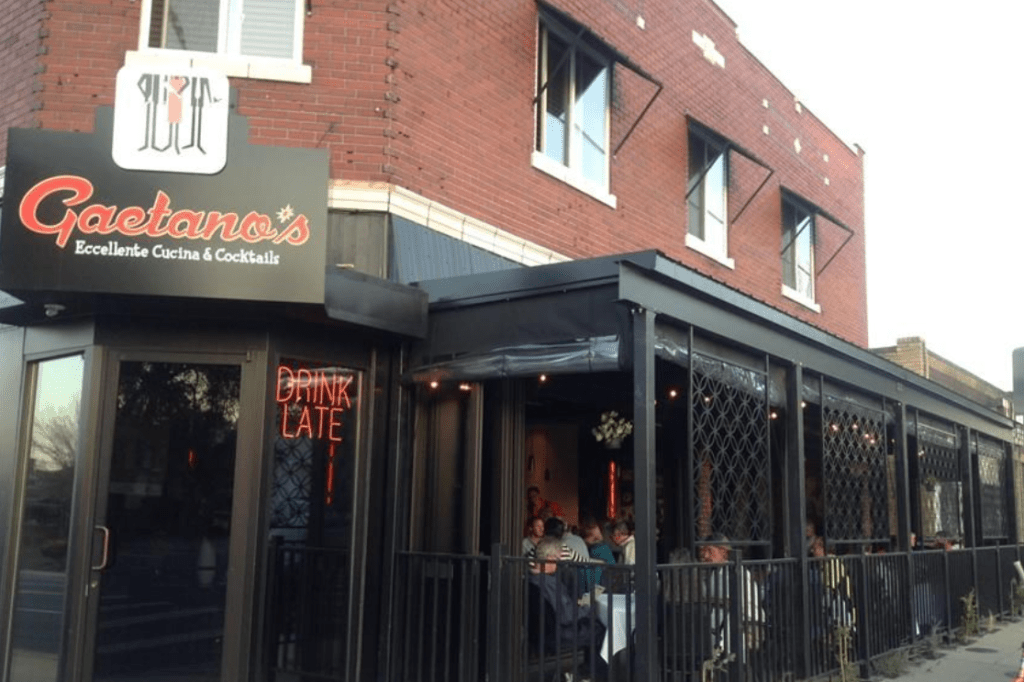 photo source: imfromdenver.com
Seemingly straight out of a movie like "Goodfellas," Gaetano's Italian Restaurant was founded by a mob family in 1947. The establishment is located in an old Italian neighborhood in Denver, and has an old-school feel in what is referred to as "Denver's former mobster headquarters."
Gaetano's features unique cocktails, and is particularly renowned for their Bloody Mary Bar. Popular dishes include made-to-order pizza pies, lobster ravioli, calamari fritti, and many more tasty options.
The restaurant has received many special recognitions and awards over the span of several years, including "The Best of Denver" multiple times, the Food Network's "Top Places to Eat," and exclusive features in prominent publications.
Did You Know?
Owner Ron Robinson said that at one point in its history, Gaetano's implemented a major menu revamp, where the menu was drastically slashed from 60 options to just 10. This drove away many former "regulars." Since that time, the menu has been restored to its former glory, with myriad options for customers to choose from!
---
6. Cherry Cricket
Established: 1945
Owner: Lee Driscoll (co-owner)
Neighborhood: Cherry Creek, Southeast
Specialty: Build-your-own burgers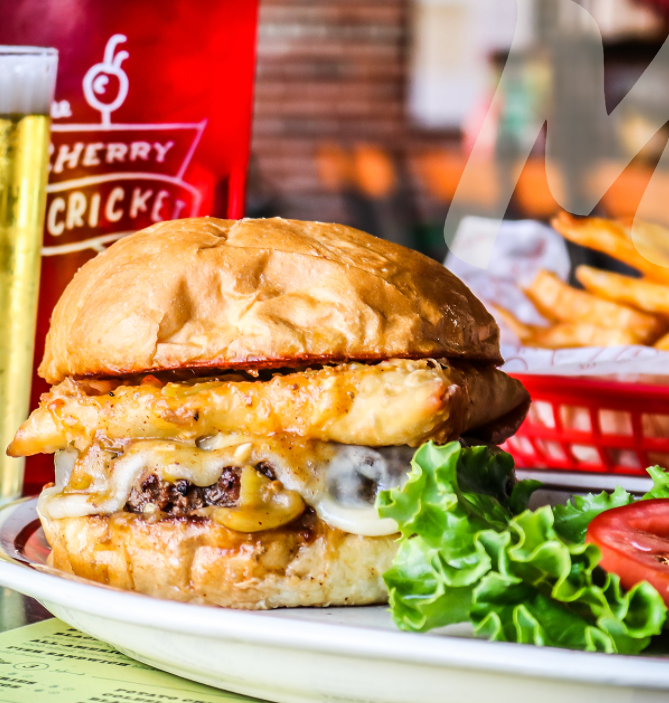 photo source: Cherrycricket.com
Cherry Cricket is a Denver downtown favorite for casual food. Favorites include tacos, salads, chili, and burgers – and the burgers are fully customizable, with enough toppings to make a customer's head spin!
The restaurant has been in business for nearly 80 years, and has always been called "Cherry Cricket," though no one knows entirely where the name came from. In the 1960s, the establishment became the first ever sports bar in the city, and as such gained somewhat of a notorious reputation.
Since those days, not much has changed – especially not from a culinary perspective! Today, Cherry Cricket remains a "place where a delicious burger, a cold beer, and good friends will always be waiting."
Did You Know?
Cherry Cricket's hamburgers are said to be unrivaled in Denver. The Denver Eater describes them as "the classic burgers of our memories."
---
5. Charlie Brown's
Established: 1933
Owner: George Andrianakos
Neighborhood: Capitol Hill
Specialty: Piano bar/Greek & Mexican cuisine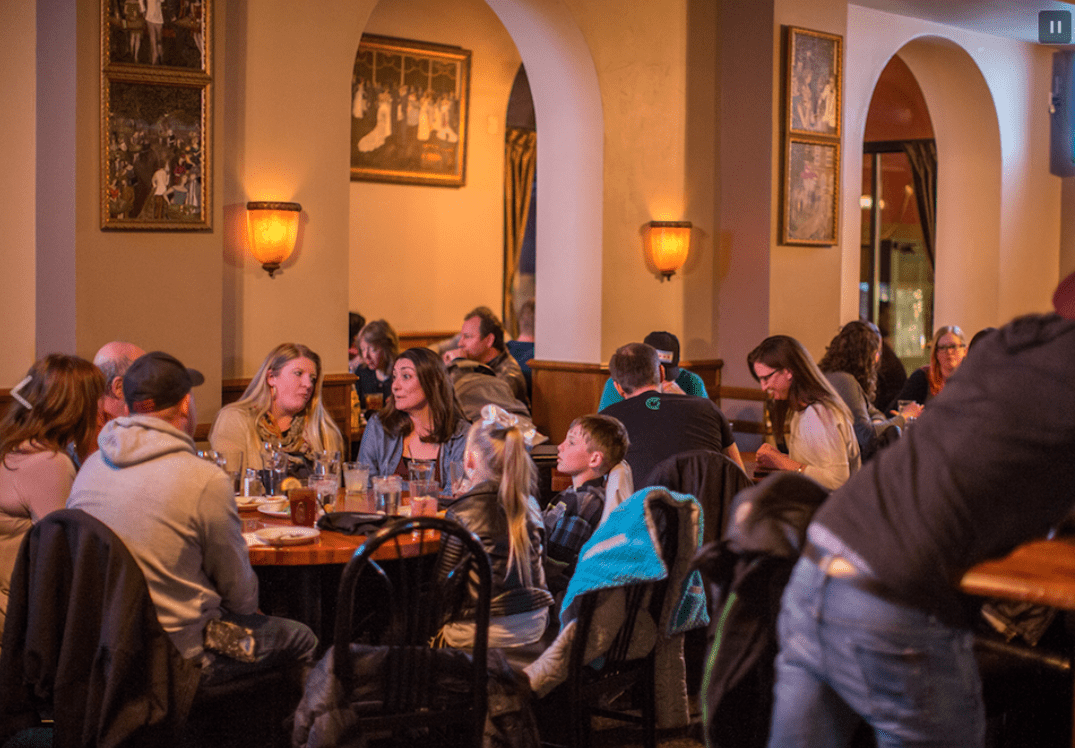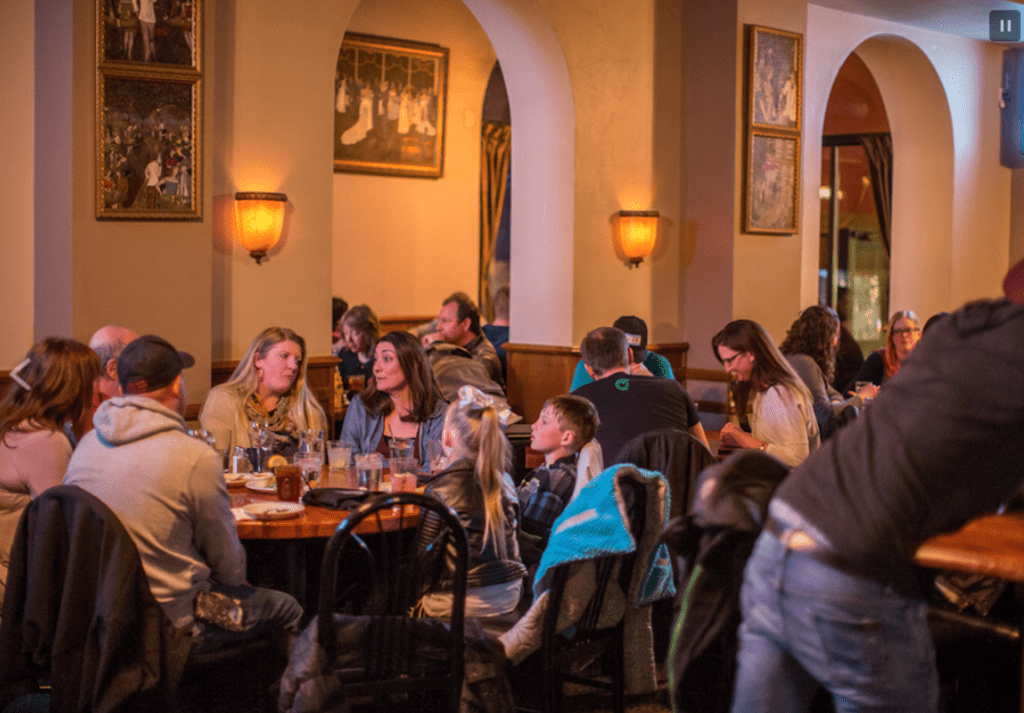 photo source: Charlie Brown's Bar and Grill
Considered Denver's oldest bar and grill, Charlie Brown's piano bar is located in the Capitol Hill neighborhood of the city, and attracts locals and tourists alike with its vibrant food and music scene.
Established in 1933, Charlie Brown's officially began as The Colburn. Even though prohibition had ended at the time that the business applied for a liquor license, it proved extremely difficult to get one – especially in the Capitol Hill neighborhood of Denver, where the city's Manager of Safety believed a bar could corrupt the area's youth.
After a long legal battle, the Colorado Supreme Court finally granted the establishment its liquor license in 1947. The Colburn would be renamed to "Charlie Brown's," which was decided upon simply as "a good name for a bar."
Did You Know?
Colorado and six other states were the first to officially go dry when Prohibition went into effect, although some states refused to enforce it. It would last until 1933 for the states that chose to implement the ban on alcohol.
---
4. Sam's No. 3
Established: 1927
Owner: Spero Armatas & sons
Neighborhood: Downtown
Specialty: Comfort food/breakfast/egg dishes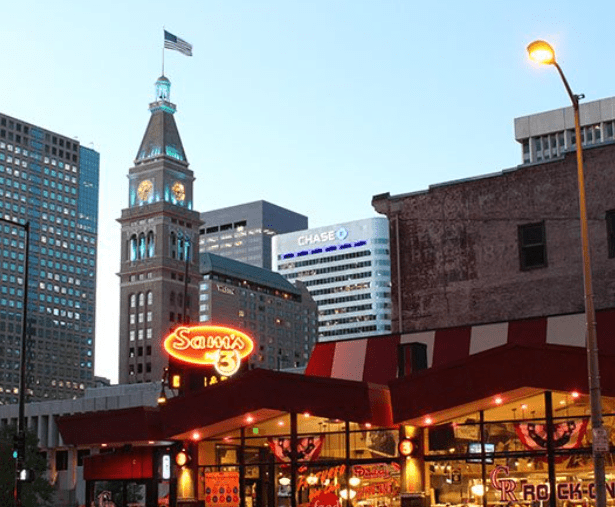 photo source: Sam's No. 3
Now with three locations, the original Sam's No. 3 in downtown Denver is one of the oldest restaurants in the city.
Sam's officially opened in 1927, and was owned and operated by Greek immigrant Sam Armatas, and remains in the family to this day. His son, Spero, and grandsons Alex, Patrick, and Sam, have ensured that the restaurant continues to live up to its stellar reputation.
Sam's is best-known for its delicious breakfast fare, with most menu items consisting of eggs. A few include Huevos Rancheros, pork chop and eggs, fried chicken breast and eggs, chorizo tacos, and much more.
Did You Know?
Sam's No. 3 gets its name from the three different locations that Sam Armatas originally opened way back in 1927 and before. Check out the restaurant's cool (and informative) timeline here.
---
3. 740 Front Restaurant
Established: 1904
Owner: J. Fred Burns + Chip Pickard
Neighborhood: Louisville
Specialty: Surf n' Turf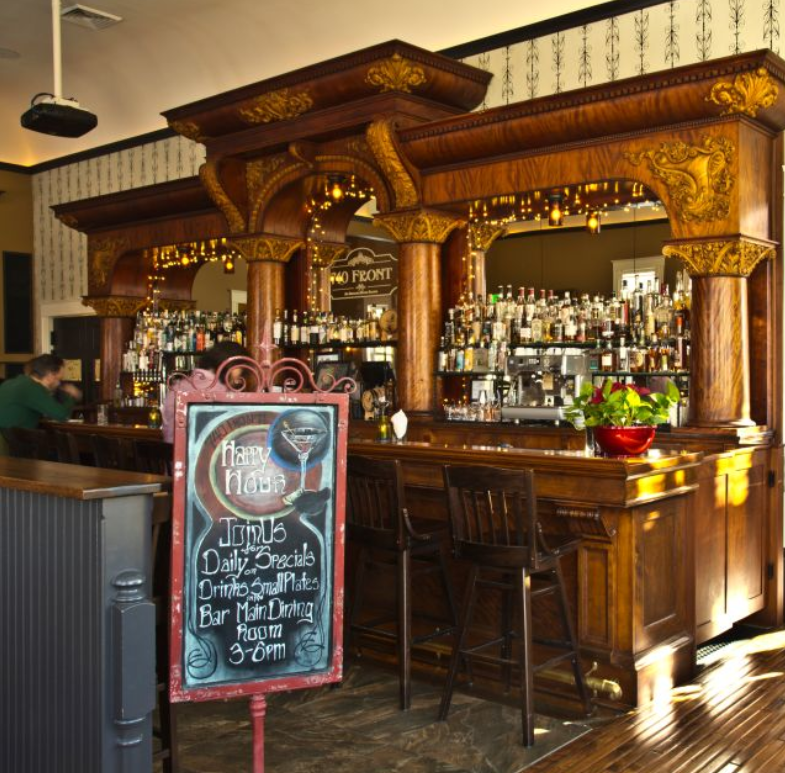 photo source: Opentable
740 Front Restaurant dates back to 1904, and is the last saloon out of the original 13 to still line Front Street. It was designated as a Historical Landmark in 2015.
With a gorgeous mahogany bar that's as rich as the restaurant's history, Front features delectable menu items ranging from entrees to sandwiches and burgers. It also offers gluten-free options, presenting a well-rounded menu meant to accommodate all types of customers.
Four private dining rooms for large functions or gatherings are available upon request, and the rooms are as beautiful – and historic – as the main dining area.
Did You Know?
740 Front refers to itself as a "diner," despite having a liquor license, bar, and an impressive menu with upscale options such as Hamburg and Kobe beef steak.
---
2. Minturn Saloon
Established: 1901
Owner: Steve Campbell + Andy Kaufman
Neighborhood: Vail Valley
Specialty: Mexican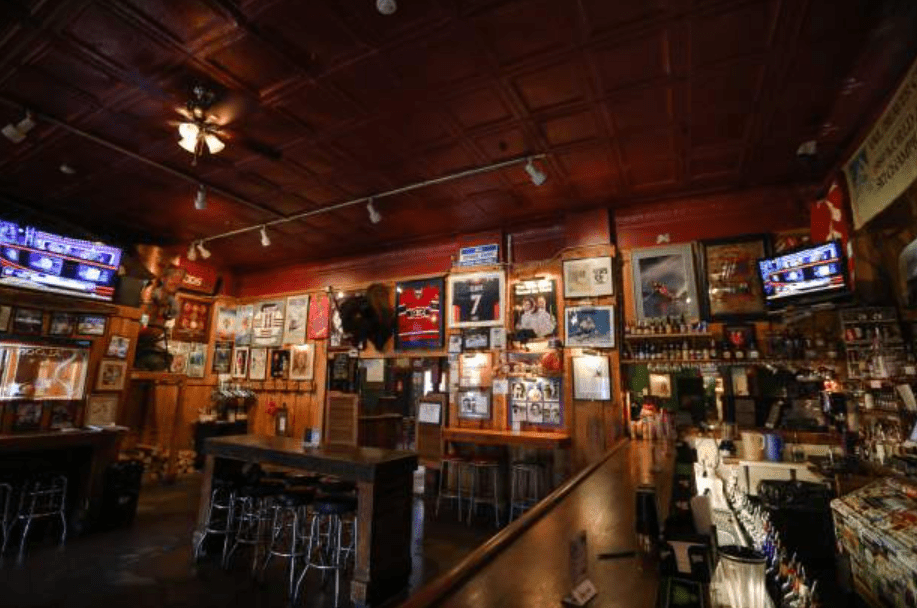 photo source: Vaildaily.com
The Minturn Saloon has been kickin' for the last hundred years, and shows no signs of slowing down any time soon.
For decades, this local gem has been thrilling customers with a taste for spice with its tasty menu items, such as chimichangas, fajitas, and enchiladas. In an exciting twist, the restaurant also serves quail and duck dishes, as well.
Through the years, Minturn has been everything from a tavern, to a restaurant, to a back-room gambling stop for railroaders. Its history is as rich as its amazing food!
Did You Know?
Minturn Saloon has achieved various recognitions by very prominent publications. Among its designations are "Best Bars in America" (Esquire), "10 Most Historic and Iconic Restaurants in Colorado" (The Denver Post), and "The Best Apres-Ski Bars in the World" (Men's Journal).
---
1. The Buckhorn Exchange
Established: 1893
Owner: Buckhorn Associates
Neighborhood: Downtown
Specialty: Game (ostrich, elk, etc.)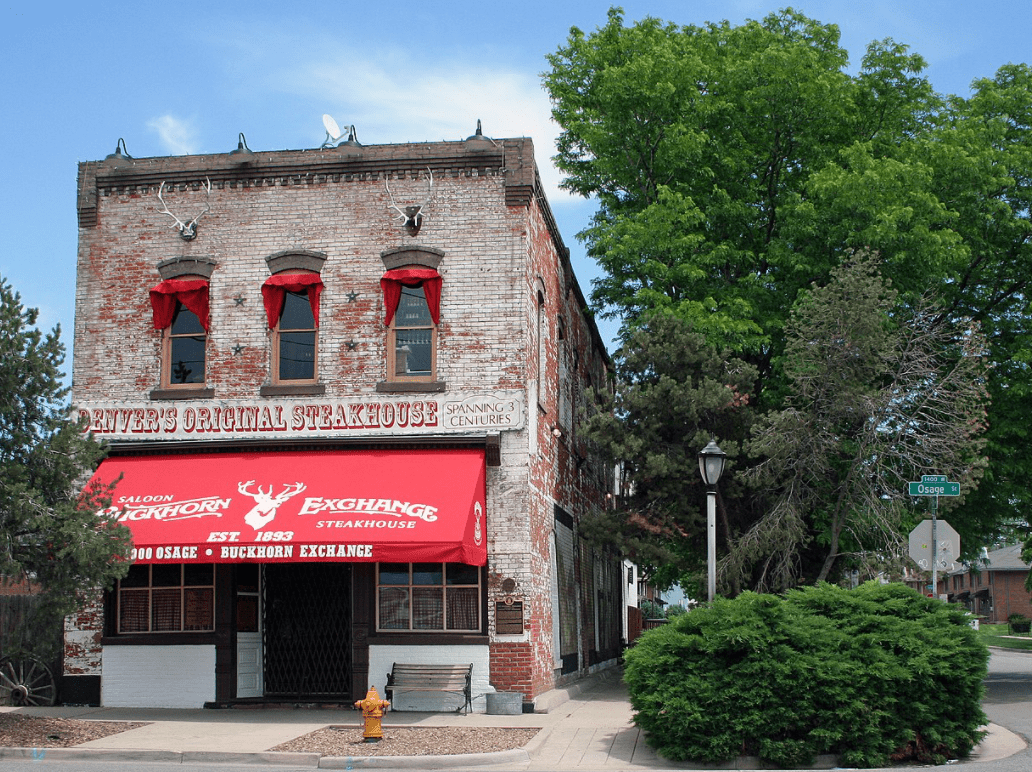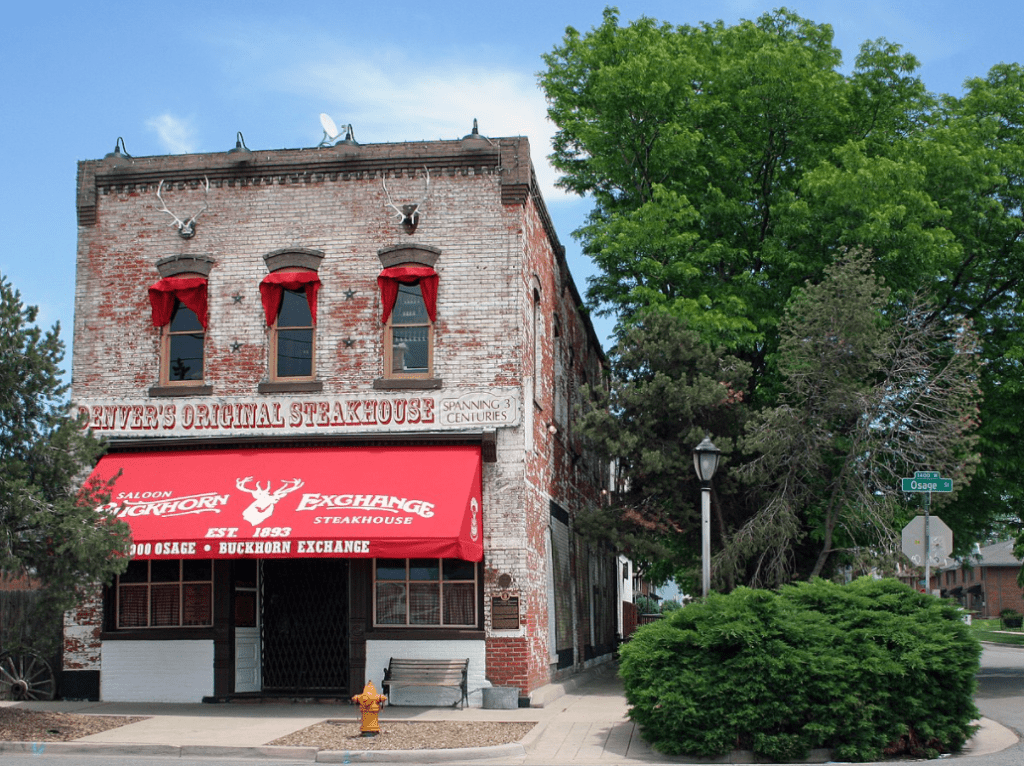 photo source: Wikipedia
The Buckhorn Exchange is the oldest continuously operating restaurant in Denver, Colorado. It is also rumored to be haunted!
The restaurant was established in 1893, and in fact is coming up on its 128th anniversary on November 17 (its original opening day). It is considered a historic landmark, an American frontier museum, and was listed in the register of Historic Places in 1983. It was originally known as the Zeitz Buckhorn Exchange.
Today, the Buckhorn features menu items such as buffalo tenderloin steak, pot roast, Cornish game hen, quail, and Colorado lamb. It is known as Denver's most historic eating establishment.
Did You Know?
Legend has it that anyone who's died near the Buckhorn Exchange makes it their lifelong home in the afterlife, which is why it is believed that the establishment is haunted. Miners, cowboys, and traders are thought to be among the ghostly population!
OTHER POSTS YOU MAY BE INTERESTED IN