Sailing ships have been an integral part of human history for thousands of years, from ancient times when they were used for trade and exploration, to the age of sail when they dominated naval warfare, and to modern times when they are mostly used for tourism and education. Despite the advancements in technology, some of these majestic vessels have survived the test of time and are still sailing today, serving as living links to our seafaring past.
In this article, we'll explore some of the oldest active sailing ships in the world, their history, and how they are being preserved for future generations. So, hoist the sails and set a course to discover these impressive vessels that have stood the test of time.
10. Sea Cloud
Year Built: 1931
Country of Origin: Germany
Type: Sailing Cruise Ship
Builder: Krupp Shipyards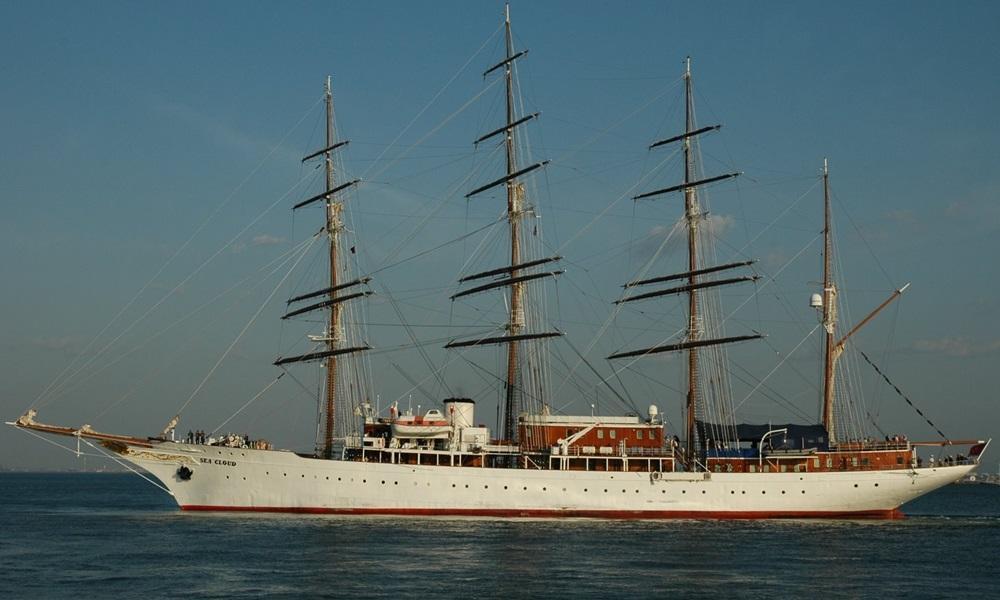 photo source: CruiseMapper
The Sea Cloud was originally commissioned by the wealthy American couple, Edward Hutton and Marjorie Merriweather Post, who spared no expense in its design and construction. The Sea Cloud was launched on April 25, 1931, at the Krupp Germaniawerft shipyard in Kiel, Germany, and was considered one of the most luxurious and innovative yachts of its time. The ship's design featured four masts, over 30 sails, and a lavish interior, including a grand salon, dining room, and a full-service bar.
During World War II, the Sea Cloud was commissioned by the United States Navy and used as a weather station ship in the East Sea Frontier. The ship was painted gray and its luxurious furnishings were removed to make room for equipment and personnel.
After the war, the Sea Cloud was decommissioned and returned to the Hutton family. In 1955, the ship was sold to a group of businessmen who converted it into a cruise ship. The ship underwent several restorations and refits over the years, including a major renovation in 1978 that restored the ship to its original grandeur.
Did You Know?
The ship's impressive rigging and sails are still operated manually by a team of skilled sailors, and passengers can participate in the sailing experience by helping to hoist the sails or steer the ship.
---
9. Elcano
Year Built: 1927
Country of Origin: Spain
Type: Barquentine Ship
Builder: Echevarrieta y Larrinaga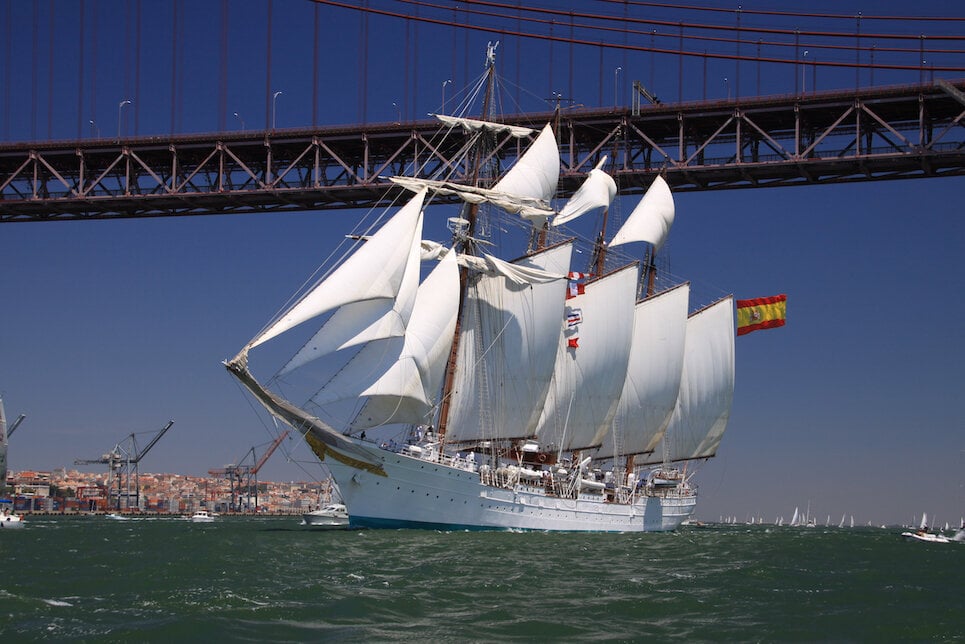 photo source: Sail Training International
Juan Sebastián de Elcano is a Spanish training ship that was built in 1927 in Cádiz, Spain. The ship was named after Juan Sebastián Elcano, the famous Spanish explorer who completed the first circumnavigation of the globe in the early 16th century. The Elcano is a four-masted topsail schooner, and it is the third-largest tall ship in the world.
The ship was originally designed as a training vessel for the Spanish Navy, and it has played an important role in the training of thousands of naval cadets over the years. The ship has sailed over 2 million nautical miles and has visited more than 180 ports in over 70 countries. It has participated in numerous tall ship races and other sailing events, and it is a popular tourist attraction in its home port of Cádiz.
Did You Know?
The Elcano has become an icon of Spanish culture and history, and it is often used in official ceremonies and celebrations.
---
8. Kommuna
Year Built: 1913
Country of Origin: Russia
Type: Submarine
Builder: Putilov Company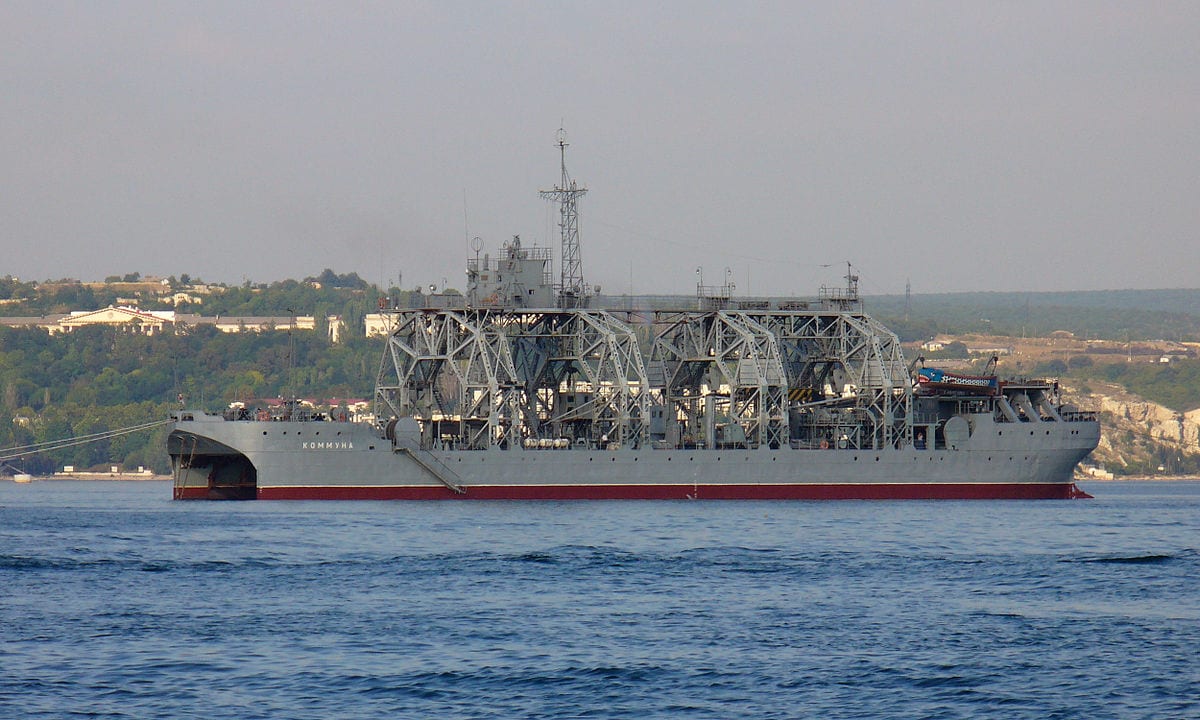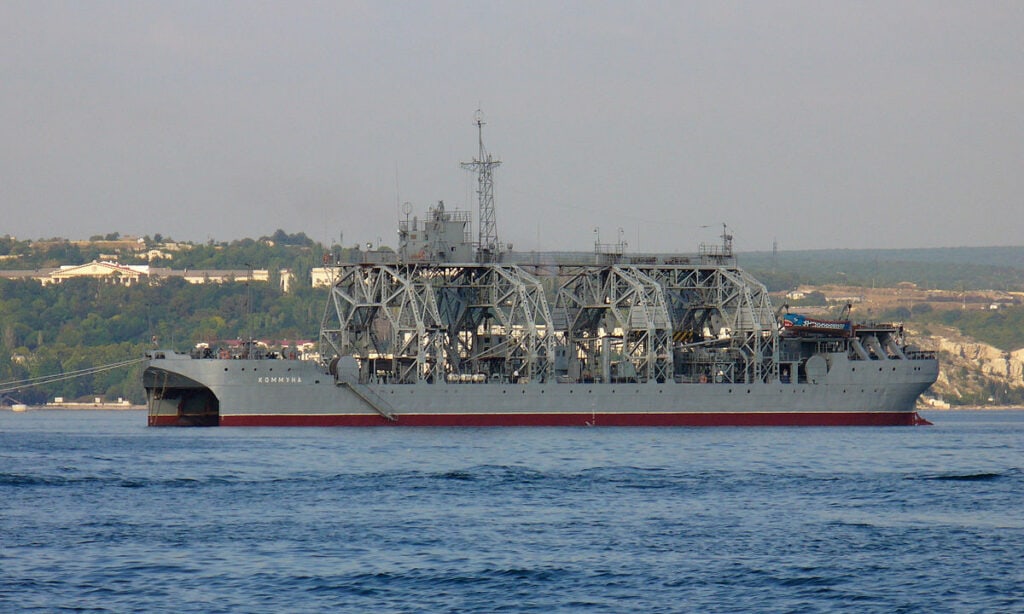 photo source: Wikipedia
Originally named Volkhov, the ship was constructed in Saint Petersburg in 1912 with the purpose of rescuing distressed submarines, along with a few other similar designs of that time. The ship was involved in two successful submarine rescue operations in 1917, where it salvaged sunken Russian boats. It also functioned as a submarine tender between rescue and salvage missions.
The Kommuna ship was a submarine of the Soviet Navy that was built in 1939. It was one of the first submarines to be built in the Soviet Union after the end of World War I. For many years, it was a popular tourist attraction in Tallinn, and it attracted visitors from all over the world who were interested in the history of the Soviet Navy and the role of submarines in World War II.
Did You Know?
The Kommuna, an old rescue vessel with a rich history, is still in operation at 110 years old, actively serving in the Russian-Ukraine war. While some may view the ship as a graceful relic, others may see it as a potential hazard due to its age. Nevertheless, it is undoubtedly one of the most captivating ships currently in service.
---
7. Irene
Year Built: 1907
Country of Origin: United Kingdom
Type: Protected Cruiser
Builder: AG Vulcan Stettin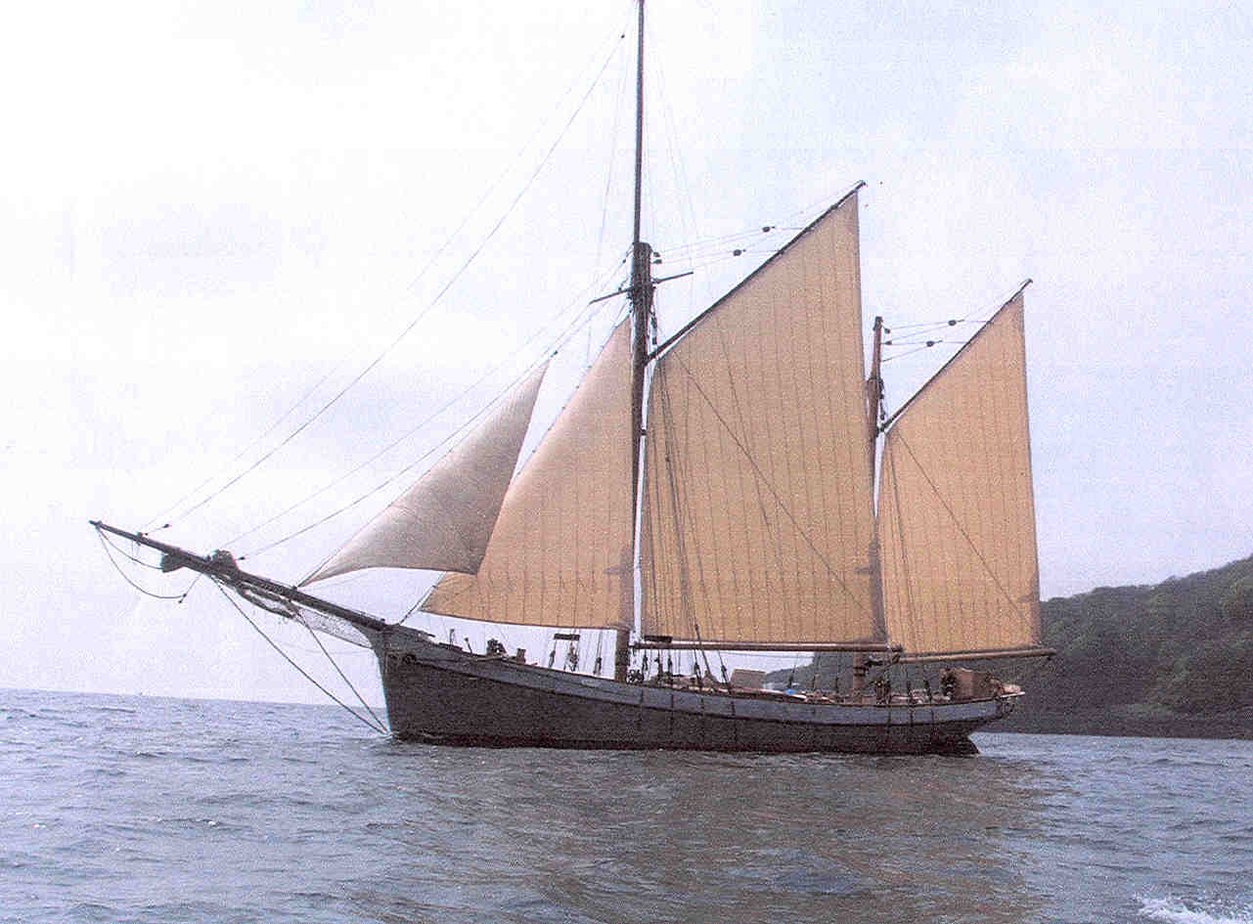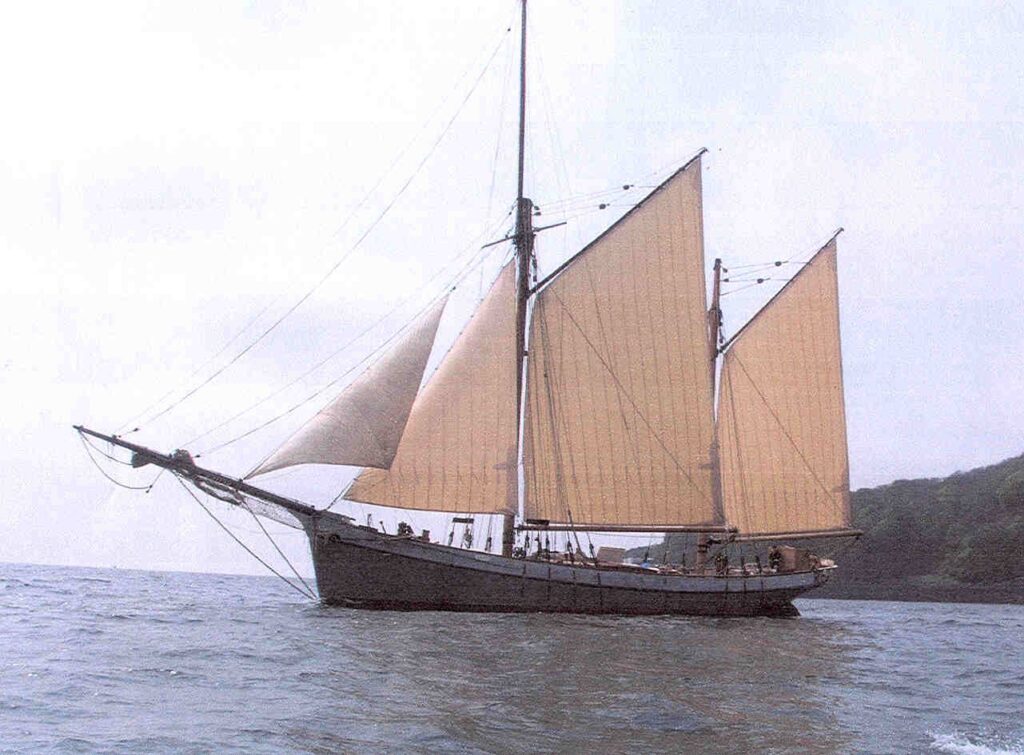 photo source: National Historic Ships
The Irene Ship was a remarkable vessel constructed by AG Vulcan Stettin in 1907. It was built during a time when the shipping industry was rapidly expanding, and new innovations in shipbuilding were being introduced. The Irene Ship was one such innovation. It was constructed primarily out of steel, which made it both strong and durable.
One of the unique features of the Irene Ship was its propulsion system. It was powered by a steam engine, which used coal as fuel. This was a common form of propulsion in the early 20th century, but the Irene Ship's steam engine was particularly efficient and reliable. The Irene Ship was used primarily for transporting goods across the Atlantic Ocean. It was a popular vessel for shipping companies, as it was both fast and reliable.
Did You Know?
Leslie Morrish discovered the ship abandoned in the Hamble in 1965 and subsequently purchased her. He then transported her to the Thames and Irene embarked on several renovations to maintain its beauty and purpose.
---
6. Kathleen and May
Year Built: 1900
Country of Origin: Ireland
Type: Sail Schooner
Builder: Ferguson and Baird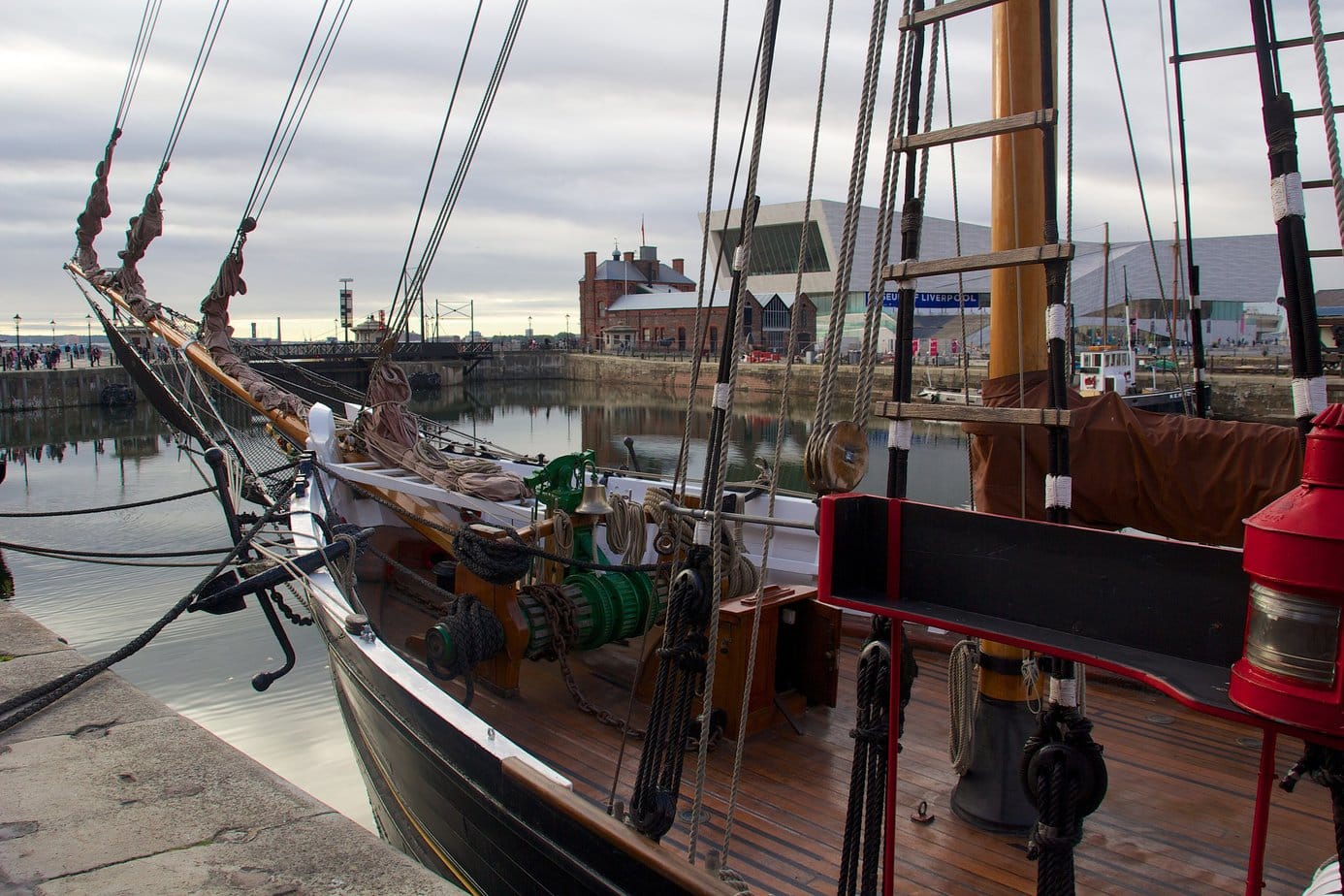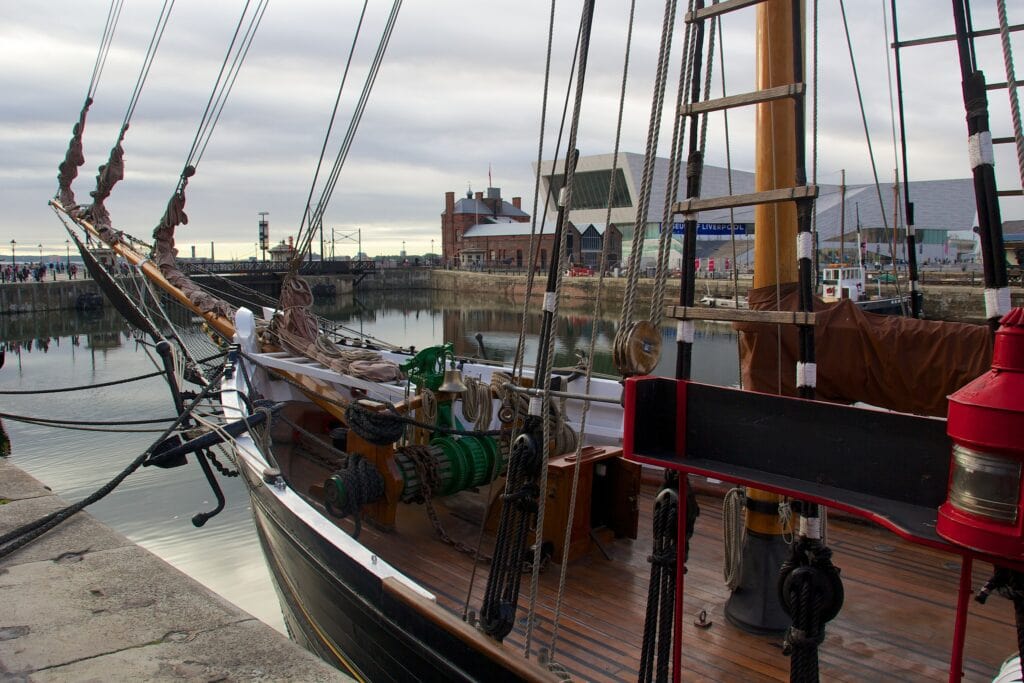 photo source: Wikimedia Commons
Kathleen and May is a historic vessel built in 1900 for Captain John Coppack, a renowned shipowner. Named after his daughters Lizzie and May, the ship was initially deployed to transport a range of cargoes such as cement, coal, pitch, and clay between Oban, Scotland, and the Channel Islands. The ship's fo'c'sle had the capacity to accommodate four crew members, while the captain and mate occupied small cabins leading off the saloon, which also functioned as a mess room.
In the years that followed, Kathleen and May underwent several changes in ownership and modifications to her structure, including the installation of an 80HP auxiliary engine, and the shortening of her topmasts. In 1968, she was discovered in poor condition by the Duke of Edinburgh, who initiated efforts to preserve her. Kathleen and May were eventually purchased by the Maritime Trust in 1970, with funds from the Hong Kong ship owner Sir Yue-Kong Pao.
Did You Know?
The Maritime Trust undertook extensive restoration work to transform Kathleen and May into a typical West Country schooner, bringing her back to her original 1900 build with some modern updates like heads and a 400 hp engine.
---
5. Elissa
Year Built: 1877
Country of Origin: Scotland
Type: Masted Barque
Builder: Alexander Hall & Co. Aberdeen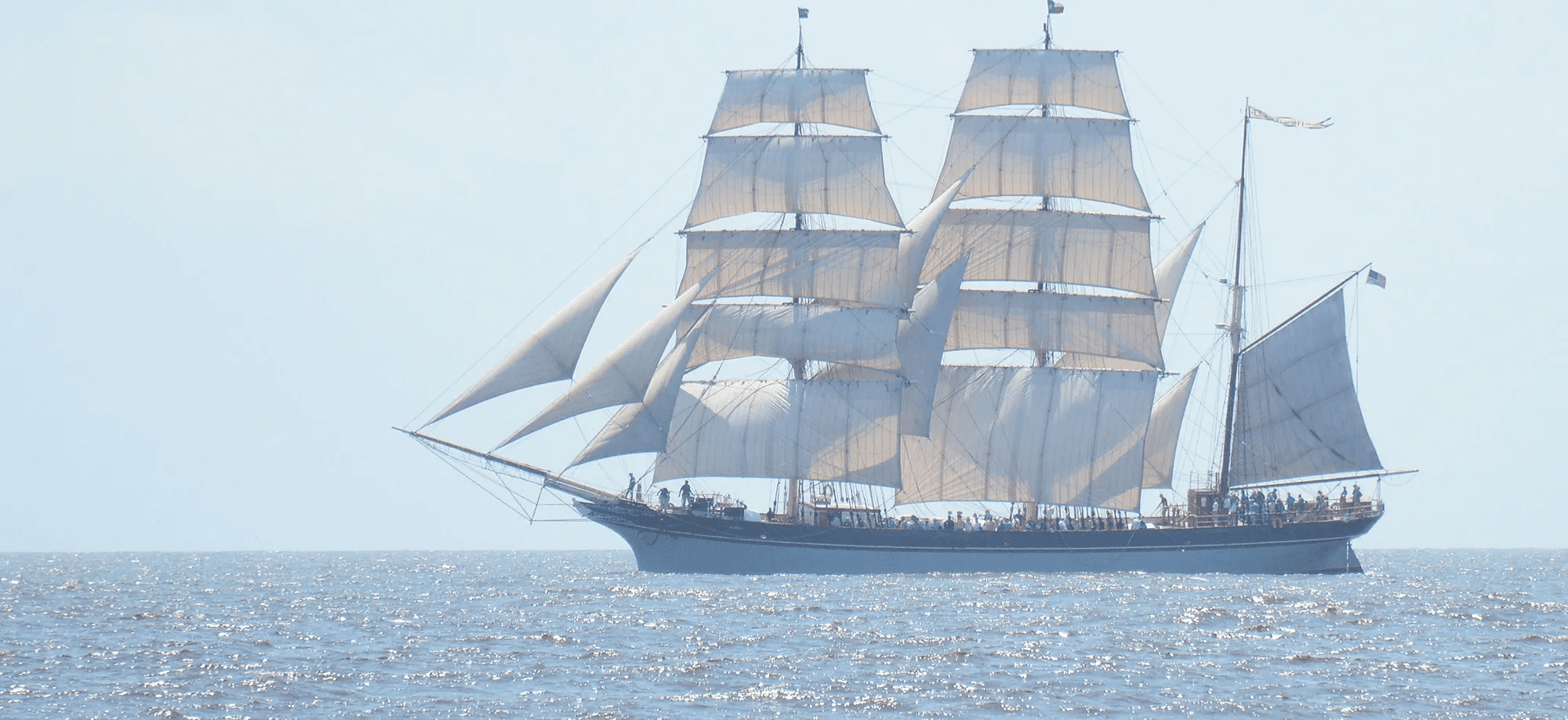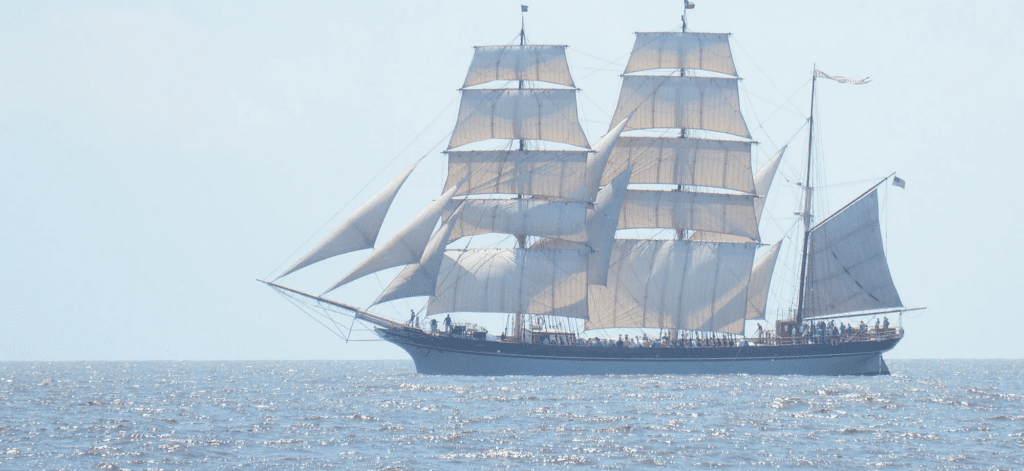 photo source: Galveston Historical Foundation
The Elissa ship, a magnificent three-masted barque, was born out of the shipyard of Alexander Hall and Company in Aberdeen, Scotland, in 1877. She was built for Henry Fowler Watt of Liverpool, England, and began her first voyage on December 19, 1877, carrying a load of Welsh coal to Pernambuco, Brazil.
For almost a century, Elissa traveled across the globe as a tramp freight carrier. She sailed through the Mediterranean, the Caribbean, and the South Pacific, carrying a variety of cargo including coal, guano, grain, nitrate, and even lumber. As a testament to her durability and sturdiness, the Elissa was one of the few sailing ships that survived the decline of the age of sail and the rise of steam-powered vessels.
By the mid-20th century, most of her contemporaries had been scrapped or left to rot in ship graveyards. Her remarkable longevity is a tribute to the men and women who built, sailed, and maintained her throughout her long and storied history. Today, she stands proudly as a shining example of the beauty and history of sailing ships.
Did You Know?
Visitors can come aboard and explore the intricate details of her iron-hulled design, marvel at her towering masts and rigging, and learn about the important role she played in maritime history.
---
4. James Craig
Year Built: 1874
Country of Origin: United Kingdom
Type: Masted Barque
Builder: Bartram, Haswell & Co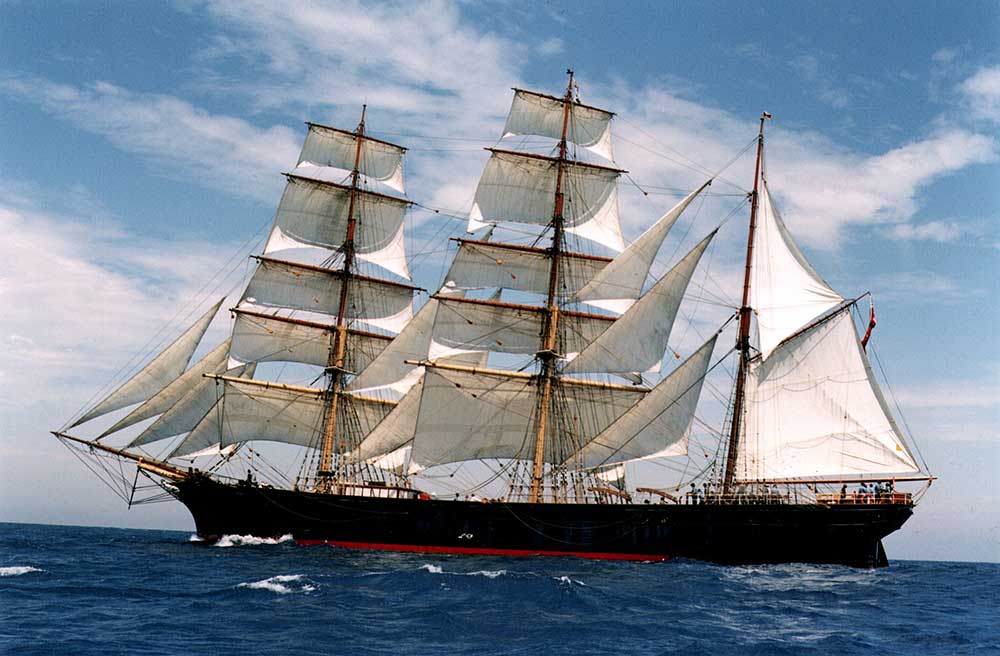 photo source: Australian National Maritime Museum
The James Craig is a historic sailing ship that was built in 1874 by Bartram, Haswell, and Co. in Sunderland, England. Originally named the Clan Macleod, she was designed as a composite construction iron-hulled, three-masted barque. For the first few decades of her life, the James Craig was engaged in the transport of general cargo between the United Kingdom and Australia, as well as to other destinations around the world.
During her early years, she also made several voyages to the Pacific, carrying a variety of cargoes including timber, coal, and wool. In 1900, the James Craig became its name in lieu of its new owner, Mr. J.J. Craig. She continued to ply the seas as a tramp ship until 1932 when she was laid up in a Norwegian fjord and left to rot. Today, the James Craig is a treasured icon of Australian maritime history and is one of only a handful of fully restored 19th-century sailing ships still in operation.
Did You Know?
In 1972, the James Craig was purchased by the Sydney Maritime Museum and returned to Australia. She underwent a complete restoration that took more than 20 years to complete and involved rebuilding much of her structure from scratch.
---
3. Star of India
Year Built: 1863
Country of Origin: Isle of Man
Type: Sailing Vessel
Builder: Gibson, McDonald & Arnold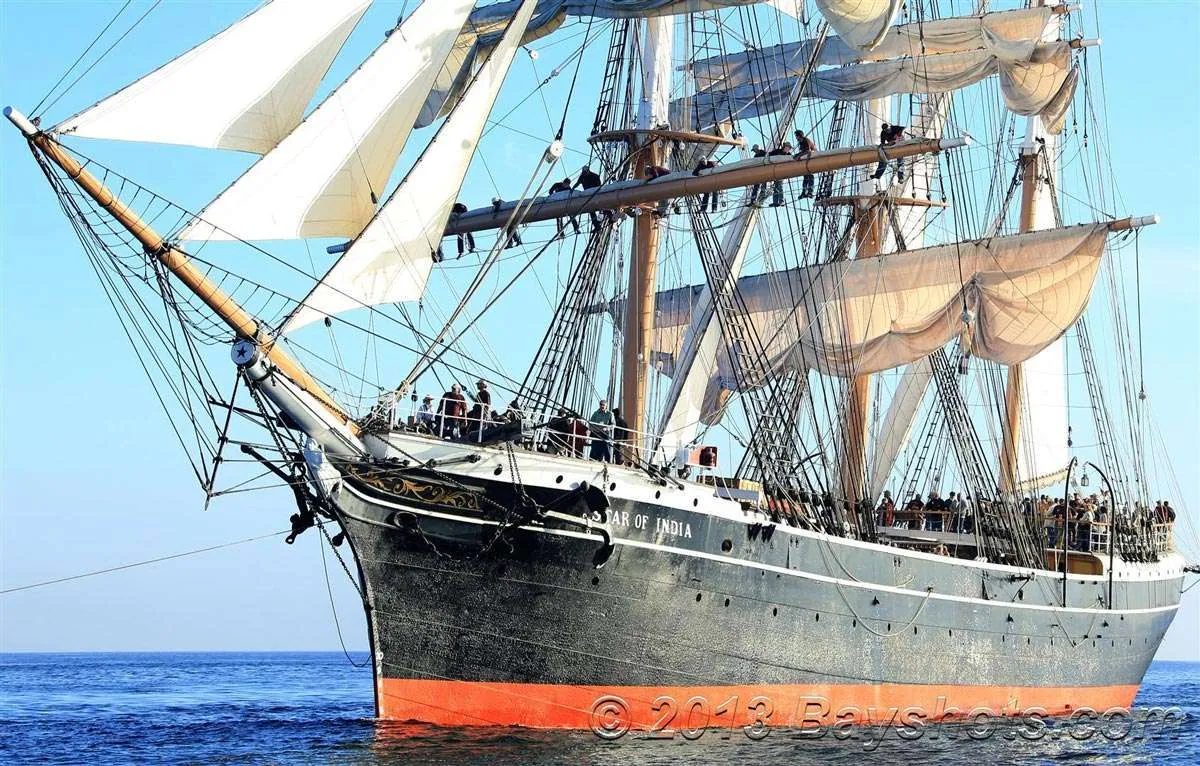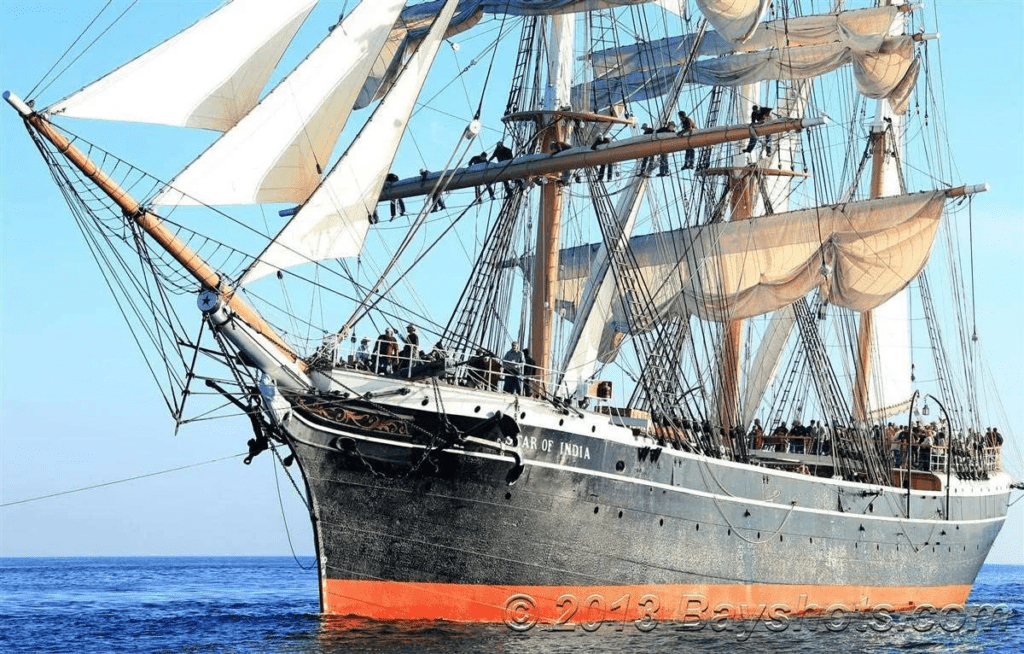 photo source: Tall Ships America
The Star of India is an iron-hulled, three-masted ship built in 1863 in Ramsey, Isle of Man. Originally named Euterpe, she was built by Gibson, McDonald & Arnold for the Shaw Savill line of London to transport passengers and goods between Britain and New Zealand. In 1901, the Euterpe was sold to the Alaska Packers Association of San Francisco, who renamed her the Star of India and used her as a salmon hauler in the North Pacific. She operated in this capacity until 1923, surviving a collision with a steamship and several groundings.
Today, the Star of India is part of the San Diego Maritime Museum and is a popular tourist attraction. She still sets sail several times a year, and visitors can take guided tours of the ship to learn about her history and the life of sailors in the 19th century. The Star of India is also designated as a National Historic Landmark by the United States government.
Did You Know?
The ship has been featured in several movies, including "Pirates of the Caribbean: At World's End".
---
2. Charles W. Morgan
Year Built: 1841
Country of Origin: United States of America
Type: Whaleship
Builder: Jethro and Zachariah Hillman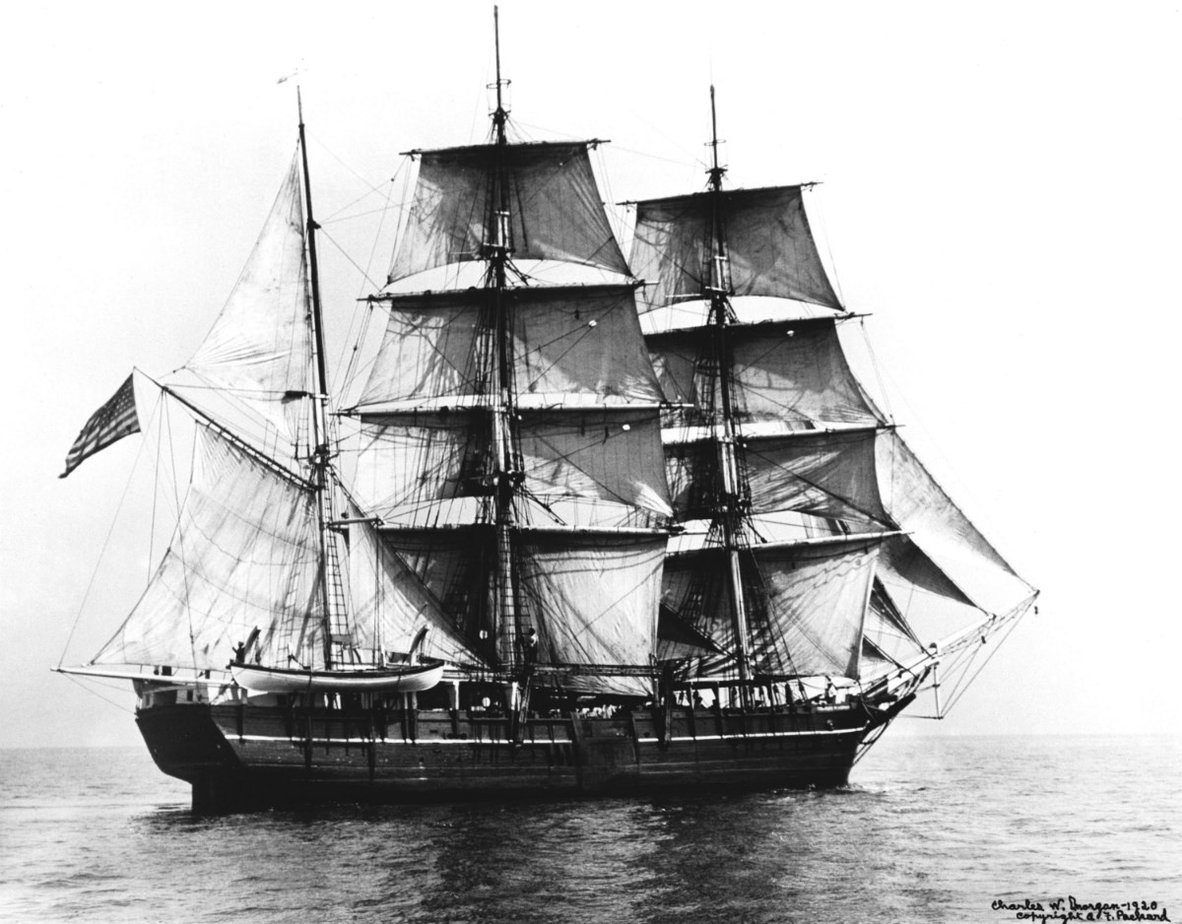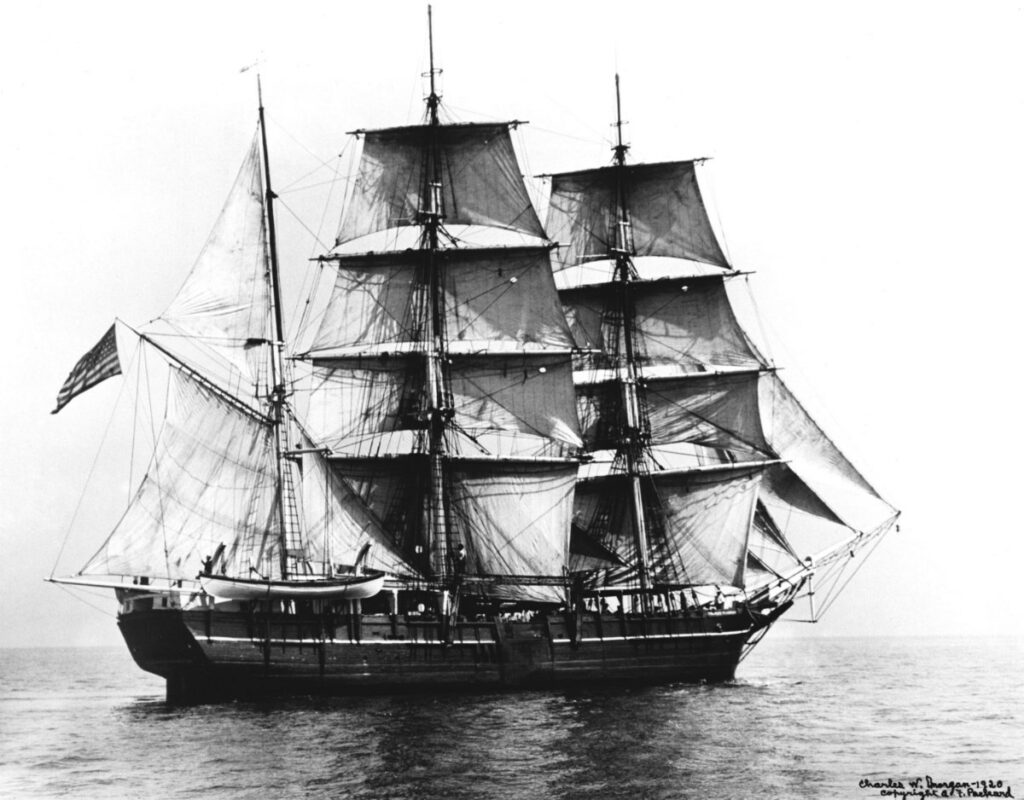 photo source: National Park Service
The Charles W. Morgan is a historic whaling ship built in 1841 and currently preserved as a museum ship. The ship is named after Charles Waln Morgan, a wealthy New Bedford merchant who owned a fleet of whaling ships. The Charles W. Morgan continued to sail until 1921 when she retired and used it as a storage hulk. In 1941, she was donated to Mystic Seaport Museum in Connecticut and was restored over the next several decades.
Today, the Charles W. Morgan is the last surviving wooden whaling ship from the 19th century, and serves as a unique educational tool, providing visitors with a glimpse into the world of 19th-century whaling and the life of sailors who lived and worked aboard the ship.
Did You Know?
The ship was designated a National Historic Landmark in 1966, and in 2014, she completed a three-year restoration and returned to sailing for the first time in nearly a century, visiting several ports along the New England coast.
---
1. USS Constitution
Year Built: 1797
Country of Origin: United States of America
Type: Heavy Frigate
Builder: Edmund Hartt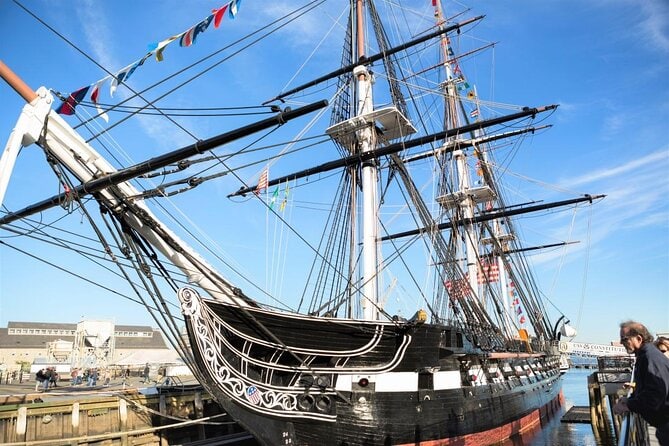 photo source: Viator
The USS Constitution, also known as "Old Ironsides," is not only a historic warship, but it is also the oldest ship still in use. Since her launch in 1797, the Constitution has been in commission for over two centuries, serving as a symbol of American strength and resilience. Throughout her history, the Constitution has been involved in numerous battles and engagements, including the War of 1812, where she earned her nickname "Old Ironsides" for her impressive durability and strength.
After serving in various capacities throughout the 19th and early 20th centuries, the Constitution designated a museum ship in 1907, and has since become a popular tourist attraction in Boston Harbor. Despite her age, the Constitution has been periodically restored and repaired over the years, including a major restoration in the 1990s that took over two years to complete.
Today, visitors can tour the ship and experience a piece of American naval history firsthand. As the oldest active sailing ship in the world, the USS Constitution serves as a reminder of the United States' rich maritime heritage and enduring strength.
Did You Know?
USS Constitution's active sailing is a testament to its enduring legacy as an icon of American naval history and a symbol of the US Navy's strength and determination.
---
OTHER POSTS YOU MAY BE INTERESTED IN