The House of Representatives serves as the lower House to the United States Congress. Take one glance at the congressional body today, and you might notice an over-saturation of elder statesmen and career politicians sitting comfortably in their luxurious brown leather seats, enjoying the comforts of the power it gives. The House is tasked with passing federal legislation in conjunction with the Senate, which is the upper House. When both sides can agree on a bill, it gets kicked up to the president for a final decision.
So much power is held between these two factions of the U.S. government. From the ability to impeach federal officers, authorizing potentially life-altering bills, to even electing a president if neither candidate can get a majority in the electoral college, the title holds immense authority. With power like that, it makes sense that the people making decisions would be a little older and wiser. However, this wasn't always the case, and in the world of politics, it can even be an advantage to have some young and new faces with a fresh perspective.
So, today let's look at some of the youngest to ever sit in the House of Representatives!
8. Richard Sprigg
Age: 26-27
District: Maryland 2nd
Party: Democratic-Republican
Congress: 4th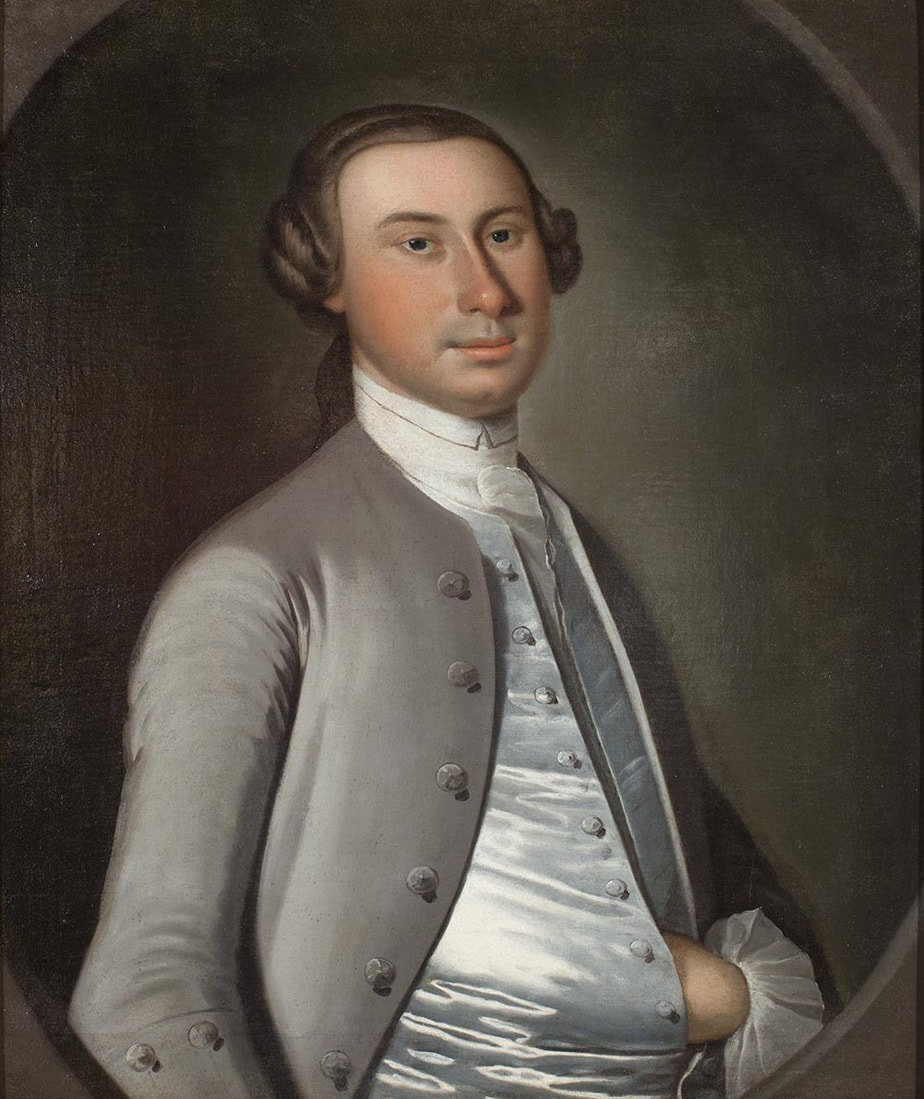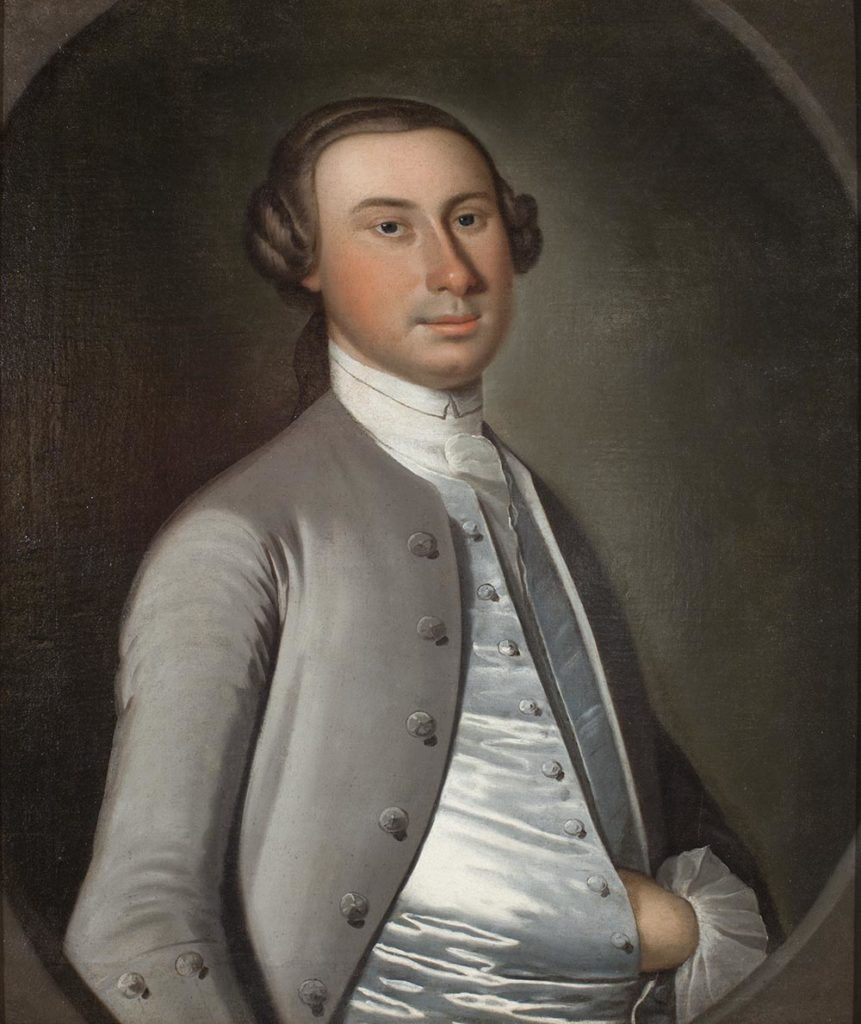 photo source: mesda.org
Richard Sprigg had a short campaign as the youngest in the House. Representing the 4th district of Maryland, he started his tenure at just 26-years-old and ended it at 28. Like many representatives who came before, he was a lawyer, a jurist, and a politician.
He was born in Prince George's County, Maryland, in 1769. We can assume that he took great pride in his hometown and loved his state because he was constantly politically active in his hometown, serving in the Maryland House of Delegates and as a state court justice.
Did You Know?
Sprigg was elected to congress in 1796 to fill a vacancy left by Gabriel Duvall, an Associate Justice of the Supreme Court from 1811 to 1835. Richard died in 1806 in Charleston, South Carolina.
---
7. John Dennis
Age: 25
District: Maryland 8th
Party: Federalist
Congress: 5th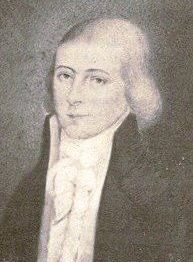 photo source: wikipedia.org
John Dennis was born in the Province of Maryland in his family home. He attended the prestigious Yale University, where he studied law and gained admittance to the bar in 1793. After paying some political dues and serving two terms on the Maryland House of Delegates, he was elected to the House of Representatives, serving from 1797 to 1805.
Dennis was a Federalist, also known as the first political party in the United States. It gained popularity thanks to Alexander Hamilton and was the driving force of government from 1789 to 1801.
Did You Know?
John Dennis was one of the House managers appointed in 1798 that conducted an impeachment against Senator William Blount from Tennessee. Blount was a Founding Father and one of the signers of the United States Constitution.
---
6. John Steele
Age: 25
District: North Carolina 4th & 1st
Party: Pro-Administration
Congress: 1st & 2nd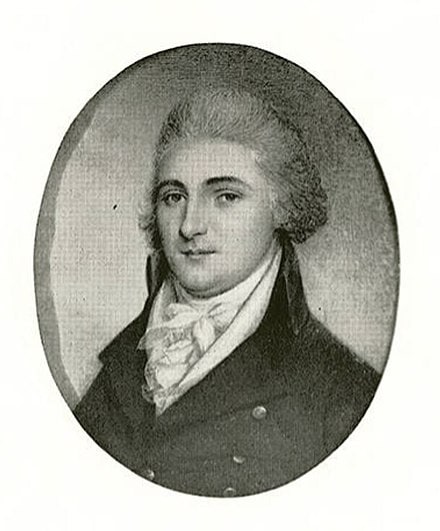 photo source: wikipedia.org
In 1790, a non-lawyer, by the name of John Steele, served on the House of Representatives! He was a planter, legislator, and comptroller of the U.S. Treasury under George Washington. He served on the House for North Carolina from 1790 to 1793.
Steele was popular with the home crowd because of his opposition against the tax on whiskey and opposed inheriting state derby by the Federal government. For those reasons, he was a Federalist and considered Pro-Administration.
Did You Know?
John Steele died on August 14, 1815, the same day he was elected again to the North Carolina House of Commons. His house was listed on the National Register of Historic Places in 1994.
---
5. William King
Age: 24
District: North Carolina 5th
Party: Democratic-Republican
Congress: 12th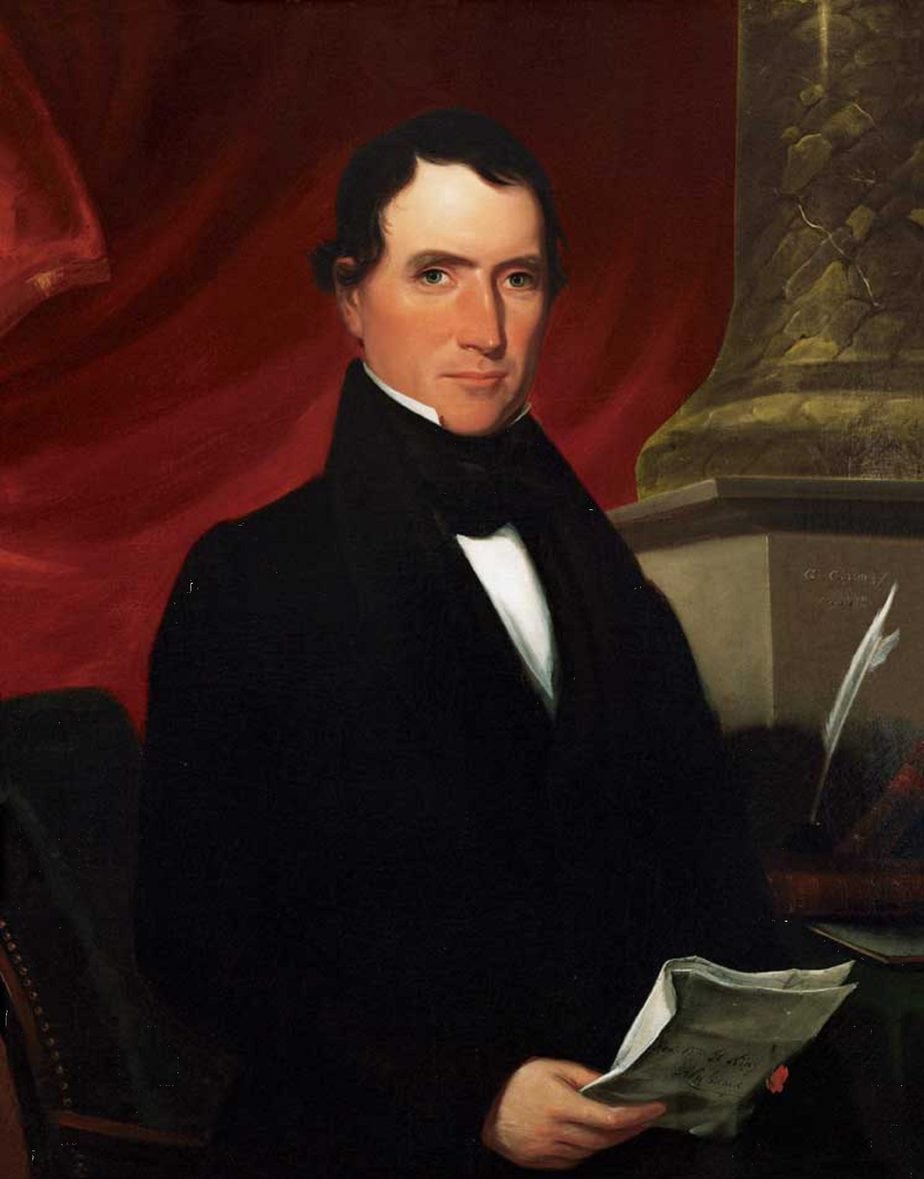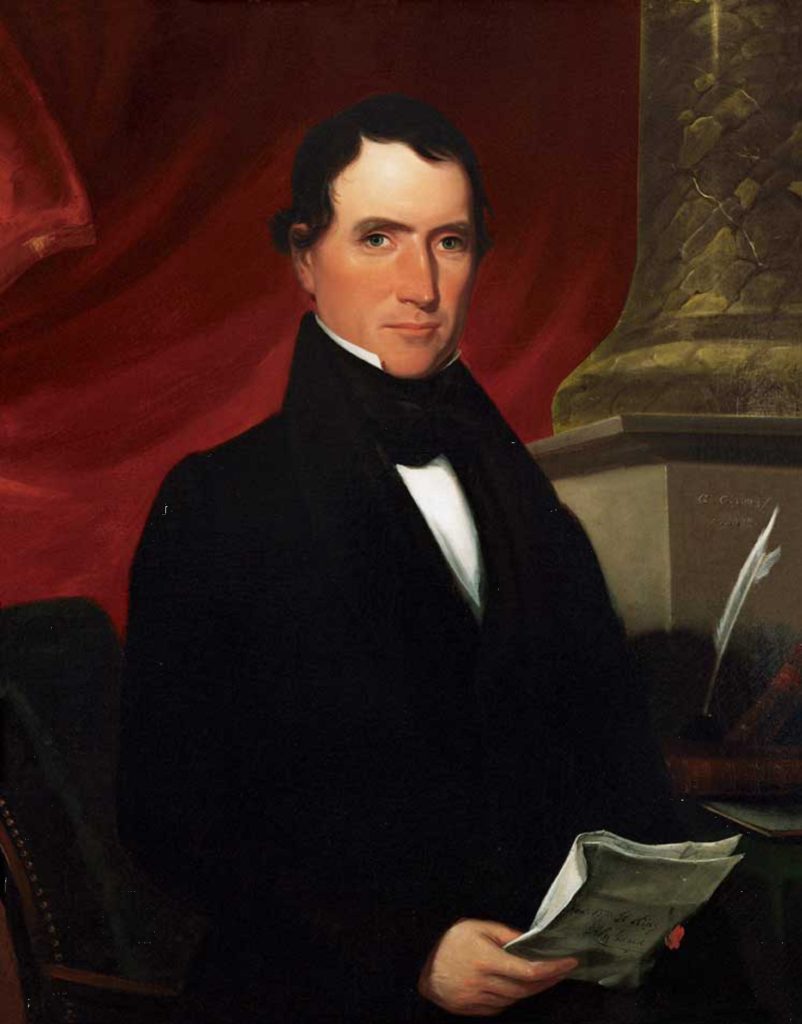 photo source: wikipedia.org
William King served North Carolina's 5th district on the House of Representatives at just 24-years-old. That's hardly what we'd refer to him by because he also had that little dinky, entry-level position we know as the vice presidency!
King had no allegiance to one particular state, serving North Carolina on the House, a senator in Alabama in 1848, and was minister to France under President James K. Polk. He eventually adopted Democratic ideology but was considered centrist on issues like slavery and westward expansion.
Did You Know?
King is the only vice president to take his oath of office on foreign soil, inaugurated in Cuba because of poor health. His tenure didn't last long, dying of tuberculosis 45 days after being sworn in.
---
4. Jesse Wharton
Age: 24
District: Tennessee 3rd
Party: Democratic-Republican
Congress: 10th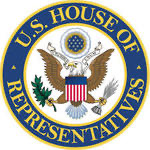 photo source: geni.com
Jesse Wharton represented Tennessee as 24-years-old. The former attorney was studied law at Dickinson College and joined the Virginia bar, practicing in his hometown of Albemarle County.
Upon moving to Tennessee, he was elected to the 10th Congress and served from March 1807 to March 3, 1809. His tenure ended in the House due to his appointment to the U.S. Senate, filling the vacancy left by George W. Campbell after his resignation.
Did You Know?
After his time spent in government, Wharton returned to his law practice until he died on July 22, 1833. His grandson, Wharton Jackson Green, upheld the family name and its legacy in politics by serving as a U.S. Congressman in North Carolina.
---
3. Daniel Cook
Age: 24
District: Illinois – At large
Party: Democratic-Republican
Congress: 16th & 17th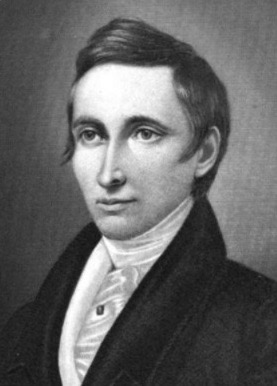 photo source: wikipedia.org
Daniel Cook got his introduction into the political arena through the study of law and as a newspaper publisher out of Illinois. He's received brownie points from historians who lauded him for being a vocal anti-slavery advocate. If you're familiar with Cook County, Illinois, you're looking at the man it's named after.
Though he was claimed by Illinois, he was born in Kentucky. He was a member of the U.S. House of Representatives from March 4, 1819, to March 3, 1827.
Did You Know?
Cook died at just 32 on October 16, 1827, after suffering from constant health struggles. He is at Oak Ridge Cemetery in Springfield, Illinois.
---
2. David Dickinson
Age: 24
District: Tennessee 8th
Party: Jacksonian
Congress: 23rd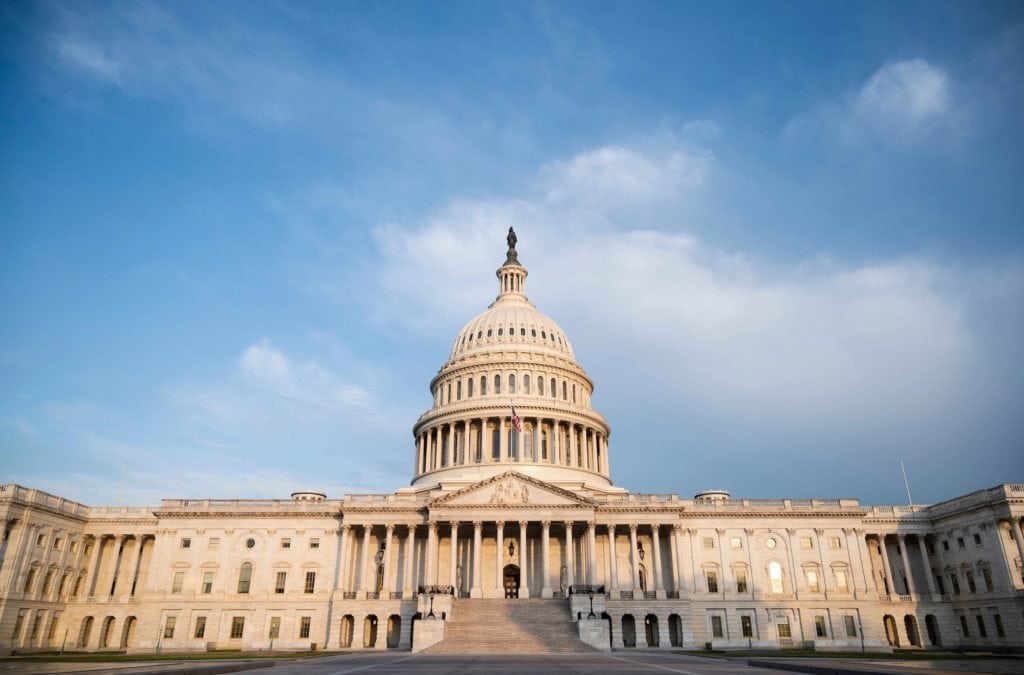 photo source: rollcall.com
David Dickinson represented the Tennessee eighth district in the House of Representatives at 24-years-old. Born in Tennessee, he left the nest and graduated from the University of North Carolina, where he studied law and was admitted to the bar. Equipped with humanity's greatest weapon, knowledge, the native son returned to Tennessee. He was elected as a Jacksonian.
The Jacksonian Party was a group of Andrew Jackson loyalists, simply put. It refers to the rise of Jackson and the string of reforms that took place under his rule, which they pledge allegiance to.
Did You Know?
Faltering health forced Dickinson to miss attending his last session of Congress. He died near Murfreesboro, Tennessee, on April 27, 1845. He was only 36.
---
1. William Claiborne
Age: 21
District: Tennessee – At large
Party: Democratic-Republican
Congress: 5th & 6th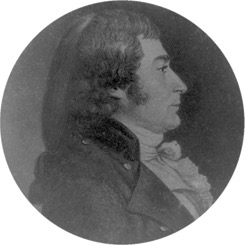 photo source: history.house.gov
William Charles Cole Claiborne is the youngest to serve on the United States House of Representatives!
William Claiborne was only 22-years-old when he served on the House of Representatives and is almost certainly the youngest to ever serve according to historical accounts. It is worth mentioning that there is some debate on the subject from reliable sources, but as far as we know, and for the time being, the prevailing theory remains!
Claiborne studied law in Virginia and then became a criminal attorney in Tennessee. Governor John Sevier, clearly impressed by Claiborne, or maybe just short-staffed appointed the 21-year-old as a judge on the Tennessee Supreme Court in 1796.
Did You Know?
William was just the second person to represent Tennessee, elected at 22. However, according to congressional law, he didn't meet the 25 year age requirement. The House decided to seat him regardless, honoring the wishes of his constituents. The House didn't mark the peak for the goal-driven politician. He later served as Governor of the Orleans Territory, Governor of Louisiana, and Governor of the Territory of Mississippi, thanks to President Thomas Jefferson.