The rise of the Chinese community contributed to the creation of Chinatowns in large cities around the world. With a growing population and more opportunities for immigrants, they began to prosper and form new alliances among themselves.
Chinatowns are growing in countries all over the world because people want to take their traditions to new places. People migrate in search of better opportunities, be it access to good education or employment, or the chance to enjoy traditional festivals and celebrations.
The oldest Chinatowns in the world have always fascinated people with a sense of curiosity and adventure. Their stories are replete with a heritage of cultural diversity, language barriers, political turmoil, and resilience.
They were also the starting point for many immigrants who landed here seeking freedoms they never had at home—like democracy and social mobility. This article will share a brief history of four of the oldest Chinatowns in the world.
4. Bangkok Chinatown
Year established: 1782
Region: Asia
Country: Thailand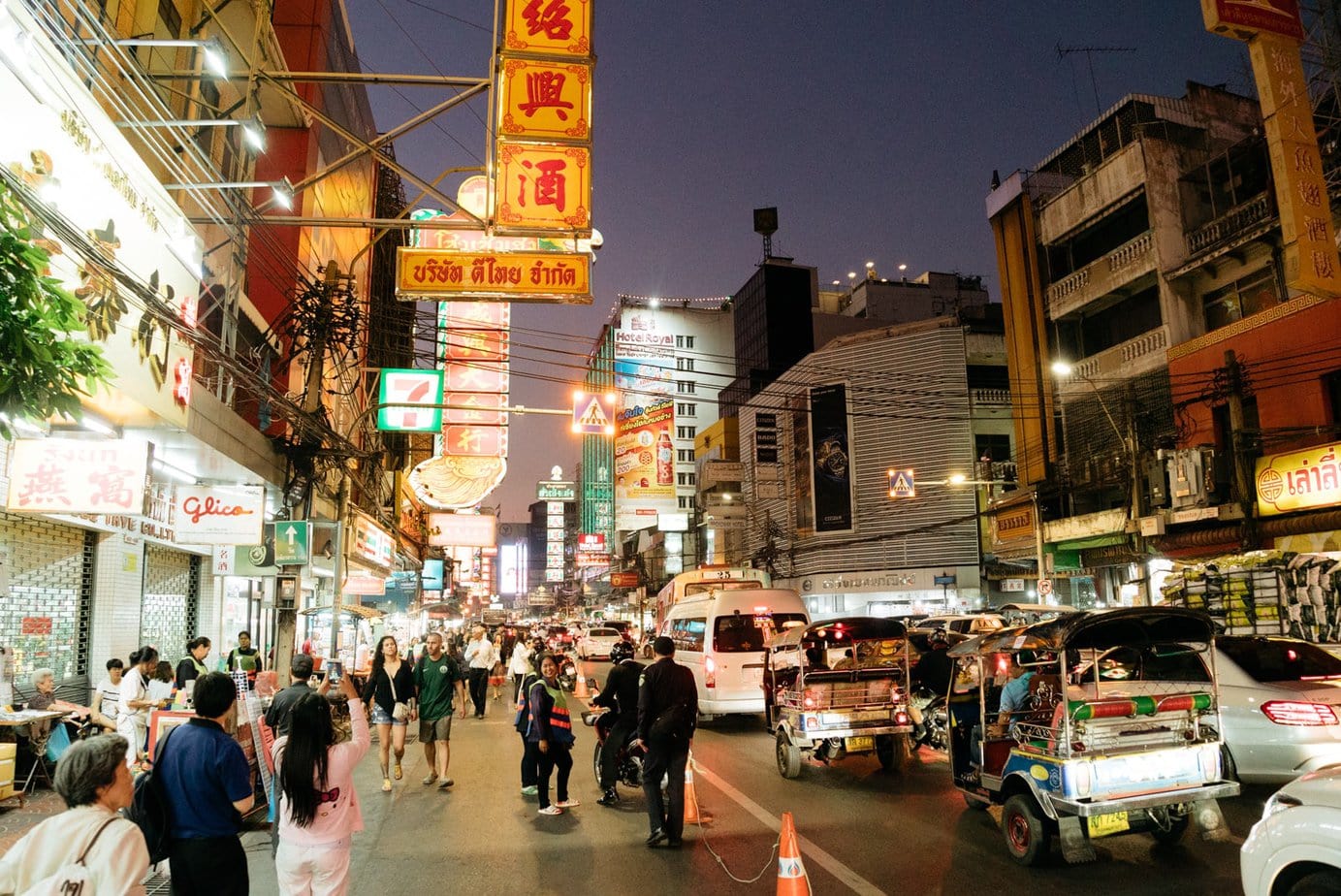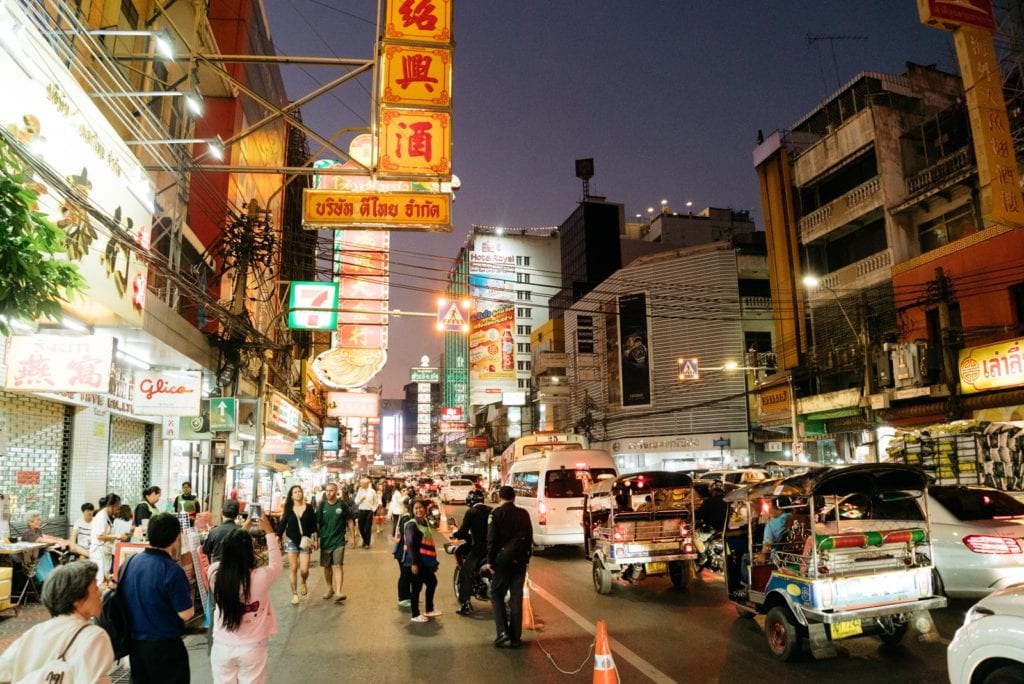 photo source: Culture Trip
Bangkok's Chinatown is the largest Chinese community in Thailand, and it is centered on Yaowarat Road. Since King Rama I's time, numerous Chinese traders had come to Thailand, but Yaowarat Road hadn't yet been built. Later, it was constructed to promote trade under the reign of King Rama V.
It was founded in 1782 when the city was designated as the Rattanakosin Kingdom's capital and served as the residence for the majority of Teochew immigrant Chinese, who quickly rose to become the city's dominant ethnic community.
Bangkok's Chinatown is a pretty small area and one of the oldest Chinatowns in Thailand. Most of the Chinese businesses are owned by overseas Chinese, though it does not seem like so many people live there.
---
3. Glodok
Year established: 1740
Region: Asia
Country: Indonesia
photo source: justgola.com
Glodok Chinatown is the oldest community in Jakarta. With its rich history, this neighborhood can be considered Jakarta's most interesting. As the center of Jakarta's Chinatown, Glodok is an area kitted out with an abundance of traditional Chinese goods.
It also has a plethora of restaurants and shops selling Chinese goods—especially those catering towards food. There are numerous shopping malls here, making it potentially one of the busiest streets in Jakarta.
The ancient Chinatown architecture in Jakarta is largely gone today. After the military coup in 1965, when the new nationalist government forbade the Chinese from openly showing their culture, the majority of it was destroyed during the anti-communist riots. Chinese newspapers and schools were shut down, and processions and festivities were outlawed.
Everything that appeared to be distinctly Chinese was eliminated from Jakarta's street scene, including the flashing neon signs, intricate woodwork, and other elements.
Did You Know?
A theory suggests that the name Glodok is derived from the name of the nearby Glodok Bridge, which spans Kali Besar. It received its name from a set of stairs that were built in 1643 and were attached to the river's edge at the far end of the region.
---
2. Nagasaki
Year established: 1600s
Region: Asia
Country: Japan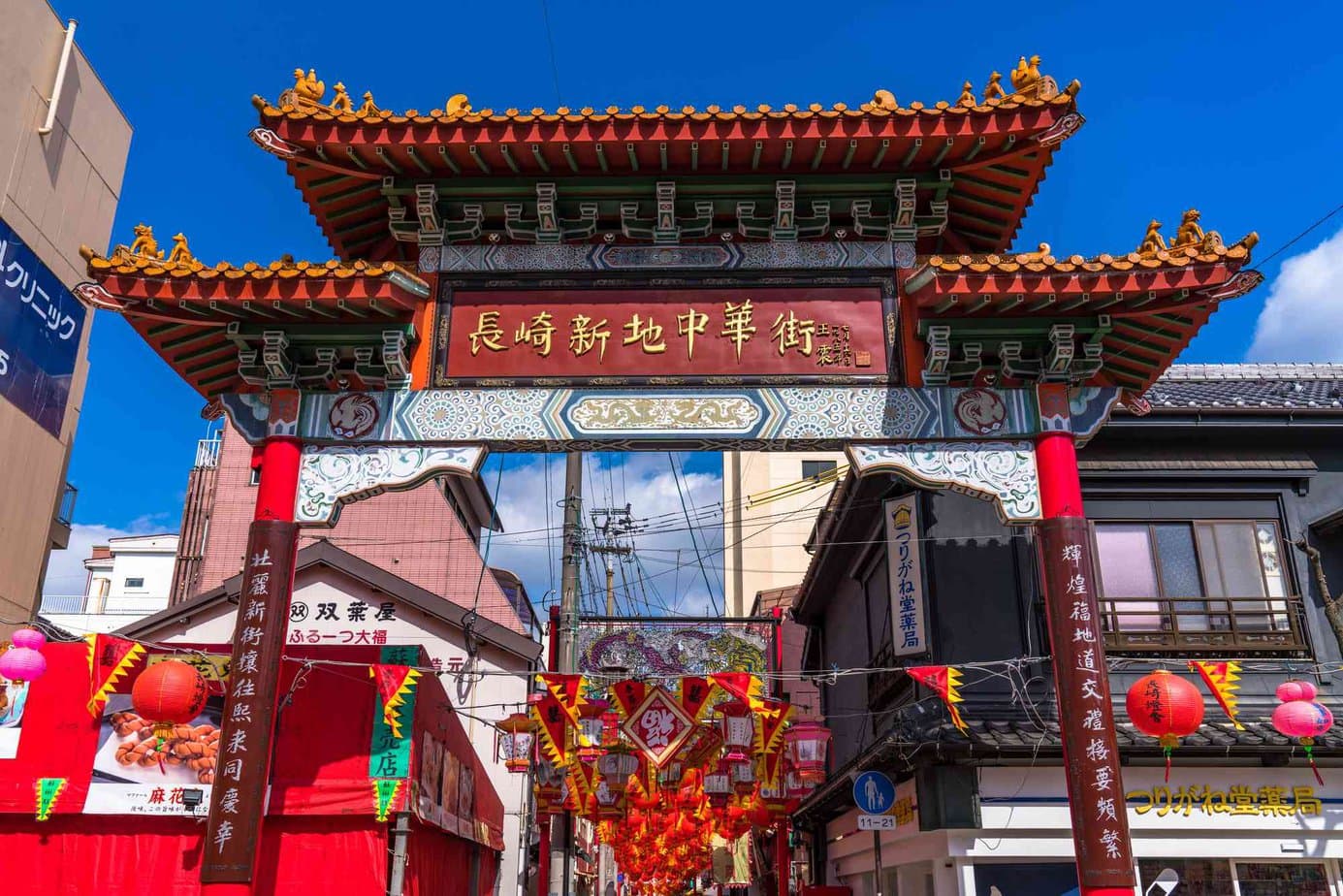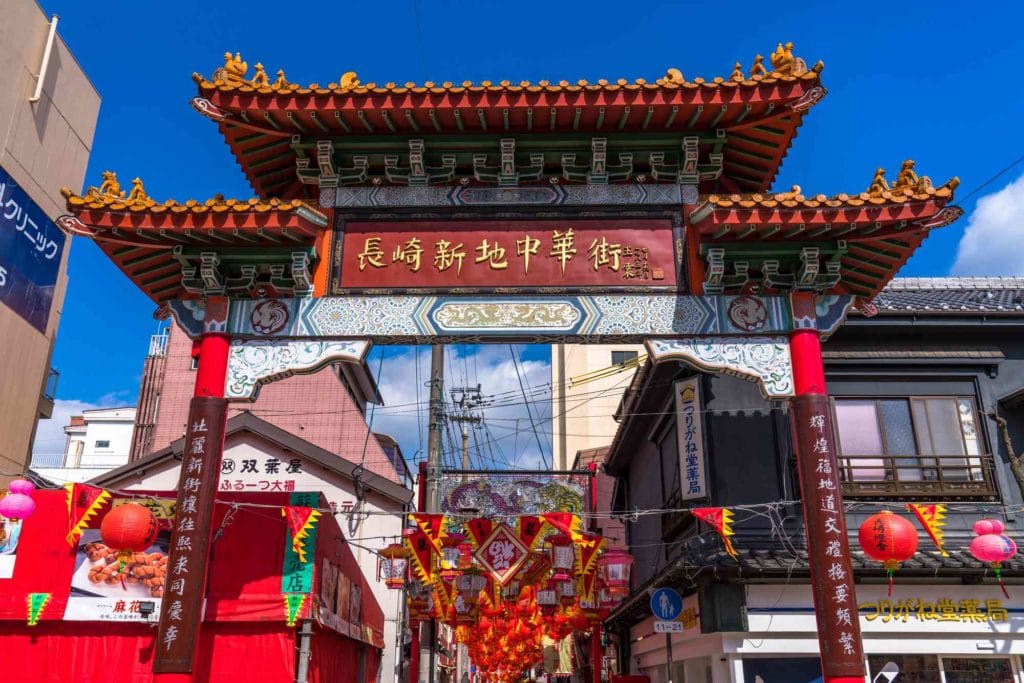 photo source: amazonaws.com
Nagasaki developed into a significant junction for Chinese traders as it was the only port open to international trade during the 200-year "Sakoku" closed borders policy, which prohibited foreign traders and passengers from entering Japan. As early as the 15th century, Chinese traders were active in the region.
Nagasaki Chinatown is a vibrant and energetic neighborhood filled with delicious food, excellent shopping, and some of the finest service. The Nagasaki Chinatown is a place that has been a part of the city's history for centuries. Since its establishment in the 17th century, the neighborhood has existed as an authentic representative of Nagasaki's culture and traditions.
Today, it is one of the most colorful locations in Japan and is home to a variety of shops, restaurants, traditional shrines, and temples.
---
1. Binondo
Year established: 1594
Region: Asia
Country: Philippines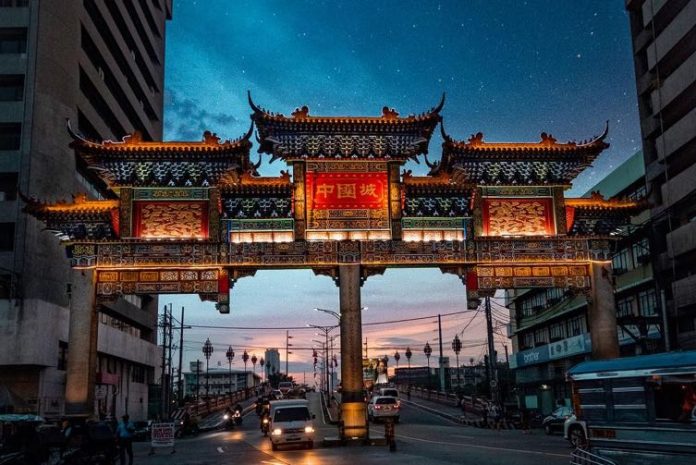 photo source: lamudi.com.ph
Binondo is the oldest Chinatown in the world. Binondo was first established in 1594 by the Spaniards.
It was meant to serve as a permanent refuge for Chinese immigrants, notably those who had converted to Catholicism and intermarried with native Filipinos, and was founded in 1594 by the Governor and Captain-General of the Philippines, Luis Pérez Dasmariñas.
The Chinese were compelled to settle in Binondo by the Spanish so that they could easily obtain labor without being too close to the natives or the Spanish elite. Even today, Binondo remains a bustling and busy Chinatown, noted for its cuisine and the slightly slower pace compared to the rest of Manila.
Did You Know?
"The Wall Street of the Philippines" was a nickname for Binondo that was popular before World War II.