Ivy League Schools are located in the United States and are considered to be the most prestigious institutions in higher education, renowned for offering excellent quality education and scholarship. The academic excellence and reputation of these schools is recognized worldwide. The first Ivy League schools were established in the 1600s.
The Ivy League is a group of eight private and public educational institutions that was formed in 1954. All of these schools are renowned for their academic excellence and high admission standards.
The members are: Cornell University, Columbia University, Dartmouth College, Brown University, University of Pennsylvania, Princeton University, Yale University and Harvard University. This article will talk about the oldest Ivy League schools and some interesting facts about them.
8. Cornell University
Year Established: 1865
Place/Location: Ithaca, New York
Founder: Ezra Cornell and Andrew Dickson White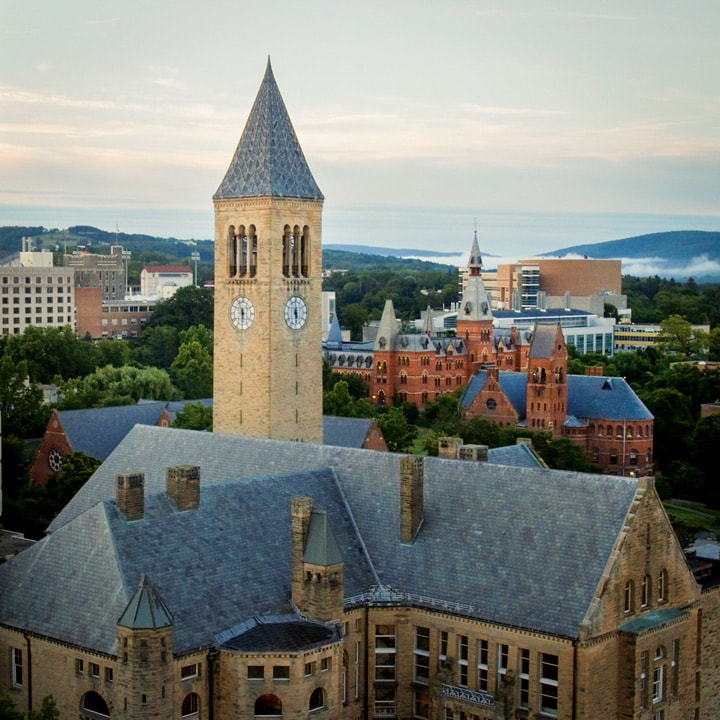 photo source: Cornell University Website
Cornell University is the youngest Ivy League school, having been founded in 1865. It has been called the "First American University" by being a land grant institution that was a result of its founders dedication to higher education. Cornell University is located in Ithaca, New York and has schools in New York City and Doha, Qatar too.
The university is known for its liberal arts program and its proximity to Lake Cayuga. In addition to being one of the oldest Ivy League schools, Cornell has a strong reputation for research and innovation; it is home to several Nobel laureates Hans Beethe and Roald Hoffmann as well as a wide array of other notable scholars and scientists.
Of all the Ivy League institutions, it holds the highest acceptance rate.
Did You Know?
Cornell University was the first Ivy League School to ever admit women! This dates back to 1870, a time when most universities have a men-only admission policy.
---
7. Columbia University
Year Established: 1754 (As King's University), 1784 (As Columbia University)
Place/Location: Morningside Heights, New York City
Founder: King George II of Great Britain


photo source: Columbia University Website
The university has a long history and has been known as the second youngest Ivy league school since its founding in 1754 as Columbia College. The school was originally a men-only institution but became co-ed in 1832.
It was originally located in New York City but moved to its current location on Morningside Drive in 1898 to help expand its campus.
Columbia University has been ranked number one on multiple lists of best colleges. It has four undergraduate schools and sixteen graduate schools. The university's students are known for their strong academic performance at both graduate level as well as undergraduate level.
Columbia is also home to more than 99 Nobel Prize laureates, 21 Pulitzer Prize winners, and a long list of other famous people who have studied and taught at Columbia including former Presidents Roosevelt and Obama.
Did You Know?
The first university in America to award the Doctor of Medicine (M.D.) degree was Columbia University.
---
6. Dartmouth College
Year Established: 1769
Place/Location: Hanover, New Hampshire
Founder: Eleazar Wheelock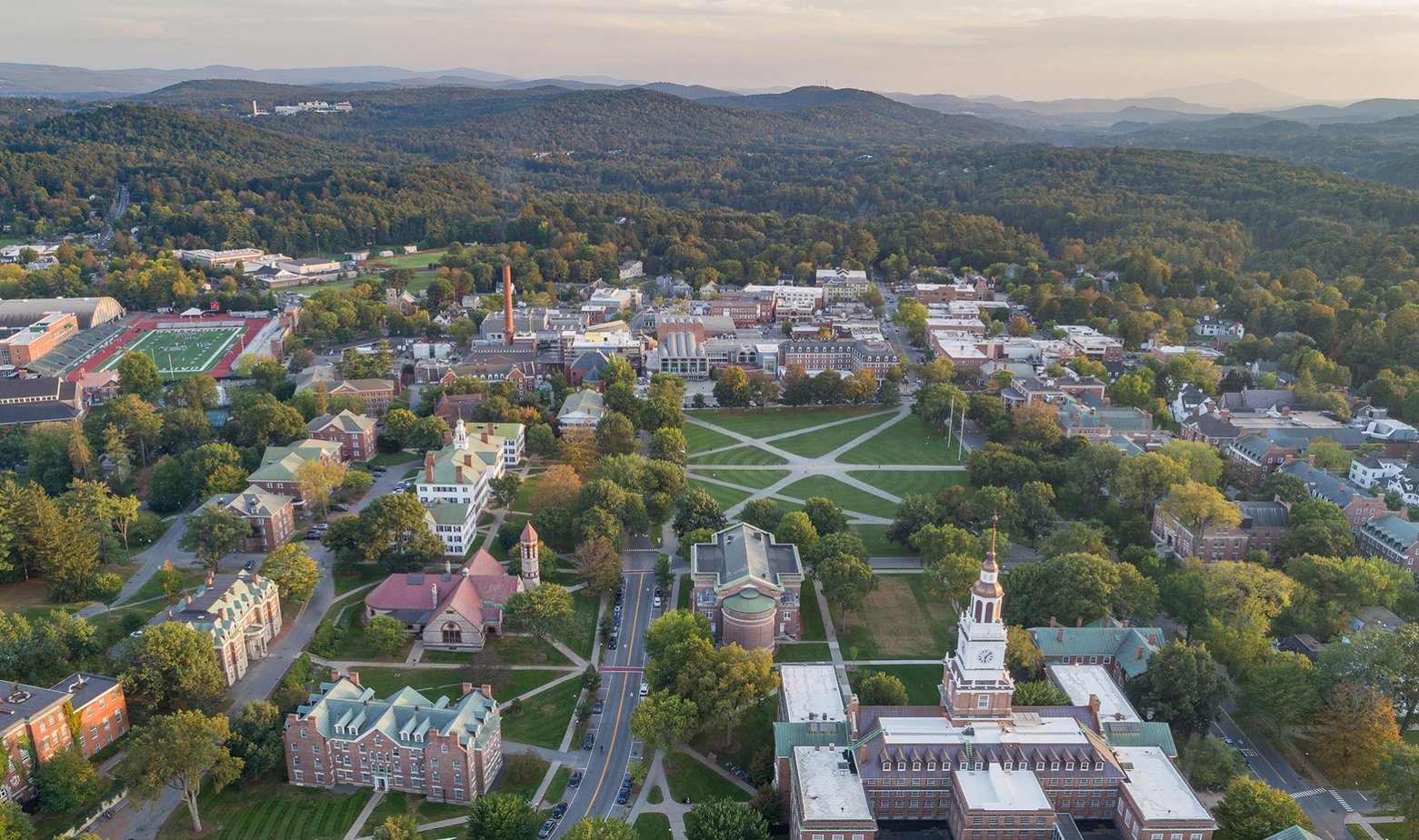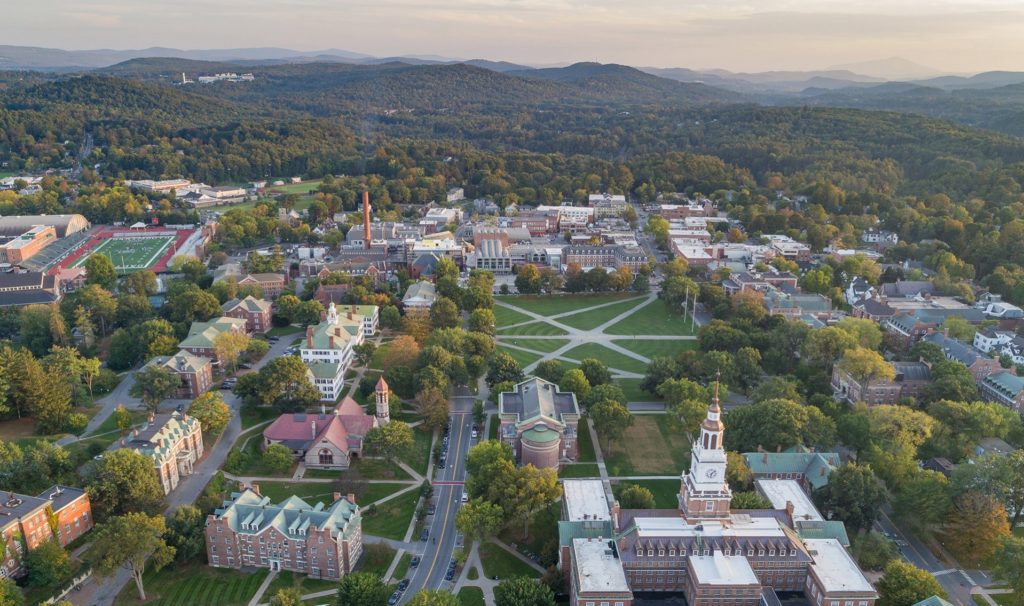 photo source: Dartmouth Admissions
Dartmouth University is the third youngest ivy league school in the USA. It's known for its strong academics and sports, as well as its commitment to sustainability. The school was founded in 1769 by Eleazar Wheelock, who wanted to provide a place for young men from New England to study.
The college is still located in Hanover, New Hampshire today, where students can enjoy some of the area's most beautiful scenery and natural resources.
Dartmouth University is a premier research university and a top-tier liberal arts college, Dartmouth has earned its reputation as one of the world's greatest colleges. With undergraduate programs in science, engineering, agriculture, medicine and business,
Dartmouth is committed to preparing students for careers in these fields as well as graduate work in law, public policy and medicine.
With strong ties to the community and an impressive alumni network of CEOs and executives from some of America's most prestigious companies, Dartmouth prepares its students for success on campus and beyond.
Dartmouth offers a wide range of programs for undergraduate students including majors in business management, science and technology, education, humanities and social sciences, engineering and applied sciences, arts and humanities.
The University is also known for hosting its annual school traditions like Dartmouth Powwow and Winter Carnival.
Did You Know?
Dartmouth College has a system called 'D-plan' which provides students with the freedom to choose their class schedule and break schedule.
---
5. Brown University
Year Established: 1764
Place/Location: Warren, Rhode Island
Founder: John Brown, Moses Brown, James Manning and Morgan Edwards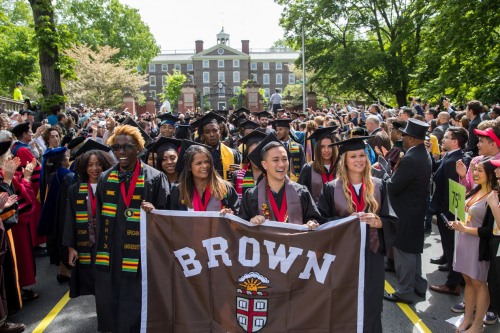 photo source: Brown University Website
Brown University is known for its excellent programs in the arts, business and economics, and engineering. The university has been ranked among the top universities in the world by U.S News & World Report for the past three years in a row.
The university has an outstanding reputation for academic excellence and strong programs in the humanities, social sciences, and natural sciences.
Brown University is known as a great research university, with a reputation for fostering cutting-edge research and innovation. It is also widely recognized for its top-notch academics, with an emphasis on teaching excellence and hands-on learning.
The university has over 100 different academic programs to choose from, including engineering, medical sciences, public health and so on. There are also several popular majors like biology (with over 30 different concentrations), economics and computer science amongst others.
Brown University's history is rich with achievements, but its current standing is even more impressive. The university has been recognized for its excellence in research, education, community engagement, and economic development.
Did You Know?
Out of all the Ivy League universities, Brown has the oldest undergraduate engineering department.
---
4. Princeton University
Year Established: 1746
Place/Location: Princeton, New Jersey
Founder: Aaron Burr Sr., John Witherspoon, and Jonathan Dickinson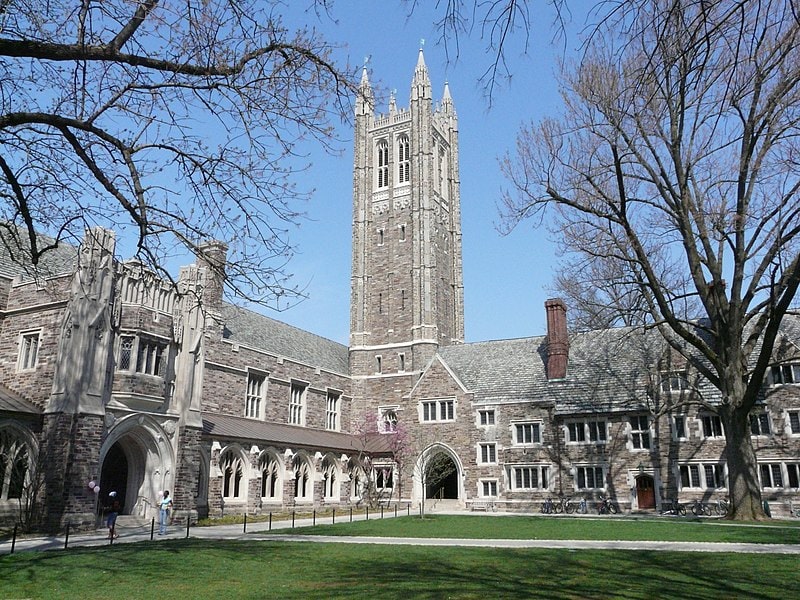 photo source: Wikimedia
Princeton University is a private Ivy League university located in Princeton, New Jersey. It was founded in 1746 and is known for its liberal arts curriculum and the strength of its undergraduate education.
The school's undergraduate program offers a wide range of majors including economics, government, history, international relations and politics, psychology and sociology, biology/biomedical sciences, mathematics/computer science/mathematical sciences and engineering.
Did You Know?
The most affordable Ivy League school is Princeton. Around 7% of applications are accepted.
---
3. University of Pennsylvania
Year Established: 1740
Place/Location: Philadelphia, Pennsylvania
Founder: Benjamin Franklin and George Whitefield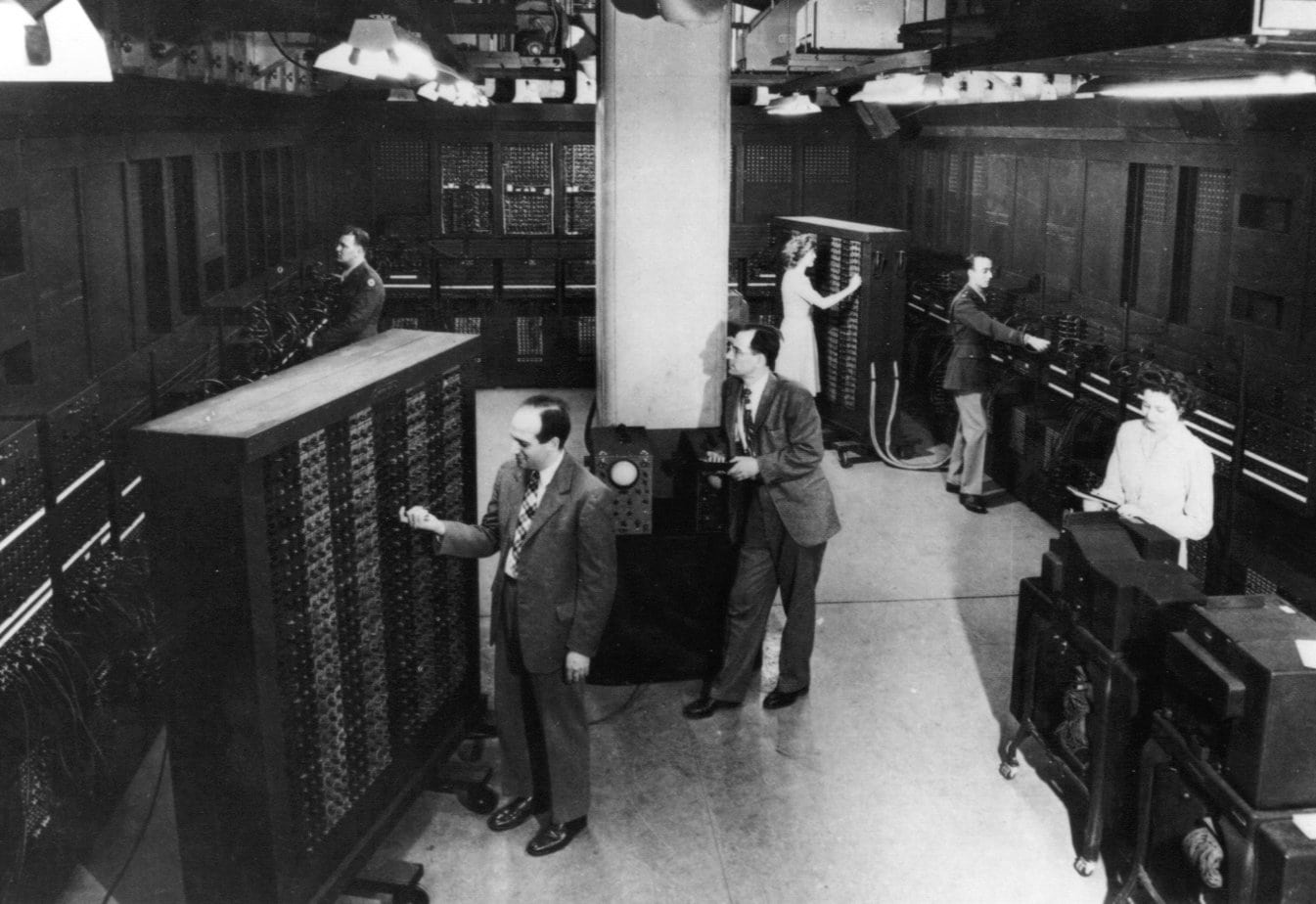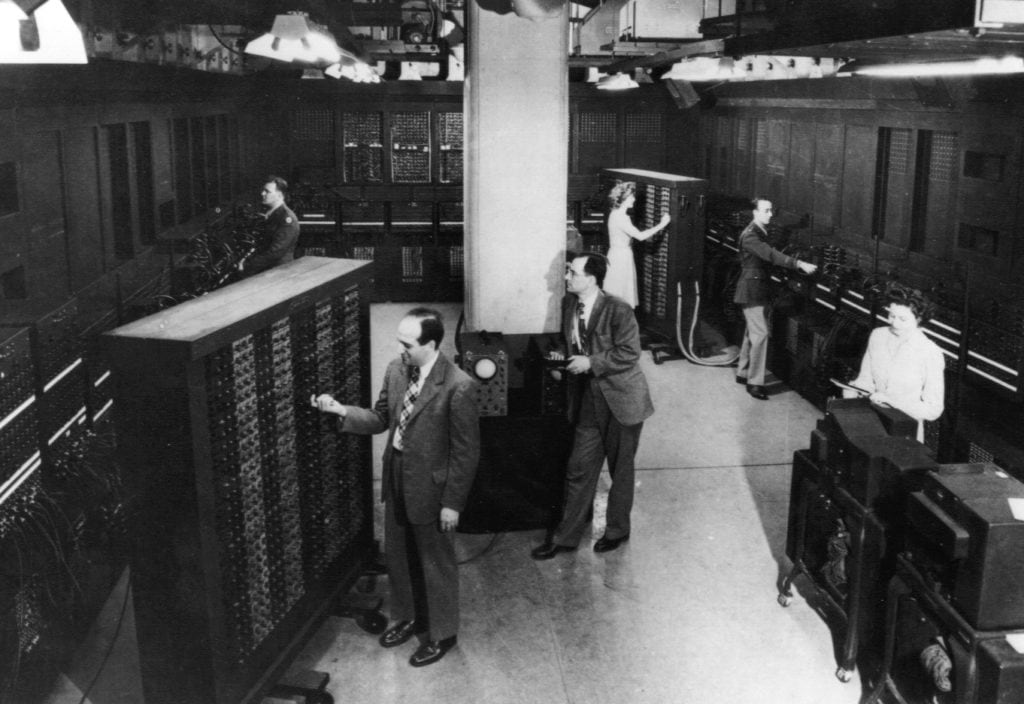 photo source: UPenn Website
University of Pennsylvania is the fourth oldest ivy league school in the United States. It was founded in 1740 and has been consistently ranked among the top universities in the world for over 200 years.
It was chartered as a college by Benjamin Franklin, who wanted to create a place where young men could learn subjects that would help them succeed in life. The school has since grown to include undergraduate and graduate programs in arts and sciences, business, engineering, humanities, law, medicine and dentistry.
The University of Pennsylvania is one of the world's most powerful research, teaching and medical centers. With over $1 million in research funding, over 5,000 faculty members and over 25,000 students.
Did You Know?
The first general purpose computer also known as ENIAC was developed at University of Pennsylvania.
---
2. Yale University
Year Established: 1718
Place/Location: New Haven, Connecticut.
Founder: Rev. James Pierpont

photo source: Wikimedia
Yale University is the second oldest Ivy League university and one of the most prestigious colleges in the United States. It was founded in 1701 by a group of clergymen and merchants led by Rev. James Pierpont who were concerned about what they saw as an educational crisis in New Haven, Connecticut.
The university offers undergraduate and graduate programs in sciences, humanities, and arts and humanities.
Yale was originally known as the Collegiate School, but in 1887 it became the founding member of the Ivy League collegiate athletic conference (later to become known as the Ivy League).
Did You Know?
The oldest collegiate daily newspaper is Yale Daily Newspaper and is still in publication.
---
1. Harvard University
Year Established: 1636
Place/Location: Cambridge, Massachusetts.
Founder: General Court of the Massachusetts Bay Colony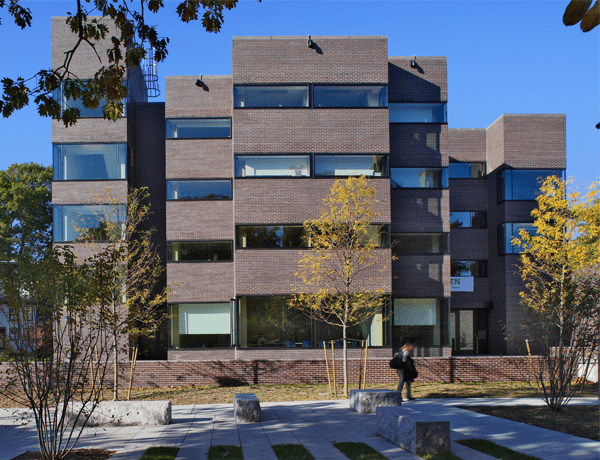 photo source: Wikimedia
Harvard is the oldest Ivy league school. The school was renamed in honor of John Harvard (1607-1638), an English clergyman who made generous contributions to the new institution. In 1639, Harvard College was established as an undergraduate college; it later became part of Harvard University.
For many years, Harvard College was known simply as "Harvard".
Harvard University is one of the most prestigious and well-respected universities in the world. It is home to a variety of academic disciplines, and its graduates are known for their success in business, science, and public service.
Today, Harvard is known for its emphasis on rigorous academics that prepare students for careers in law, business, medicine and other fields.
Did You Know?
Harvard has produced the most number of US Presidents. Eight presidents including George Bush, John Adams, John Quincy Adams,, John F. Kennedy, Barack Obama, Rutherford Hayes and Theodore and Franklin Roosevelt.