There was a time when the MacBook Pro was impressive – even groundbreaking – for its design and functionality. When Steve Jobs introduced the (somewhat) sleek laptop computer to the market in 2006, it was Apple's first-ever portable computer from the MacBook Pro line.
Today, there are several modern MacBook Pro models available that have built on the design of the original, running with superb efficiency, high-quality graphics, and ample storage space for all of the user's projects.
Are you a fan of Apple computers? Stay with us – we're about to take a trip down memory lane, exploring the history of the oldest MacBook Pro models ever made. Let's get started!
8. MacBook Pro 17.1
Released: November, 2020
Inches: 13"
Key features: long battery life, colorful display, comfortable Magic Keyboard
Price: $1,299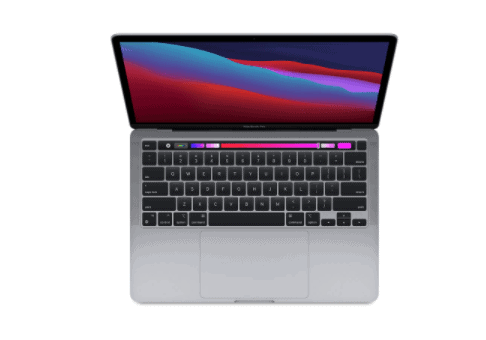 photo source: Apple
Among the latest of MacBook Pro computers is the 17.1, which hit the market in November of last year. With the longest battery life to date, boasting around 16 hours of performance, as well as an attractive and high-quality display and supreme performance, the 17.1 does not disappoint.
The 17.1 is powerful enough to get everything done that a user needs at high-performing speeds, and can even be used for gameplay at high frame rates. Meanwhile, the hardware is also superb – this MacBook's Magic Keyboard provides a soft and well-cushioned experience. The touchpad is also highly responsive.
Did You Know?
The MacBook Pro recently won "Computer of the Decade" in the 2020 Future Tech Awards, which celebrates the best in the world of technology.
---
7. MacBook Pro 16.1
Released: November, 2019
Inches: 16"
Key features: updated graphics card, improved thermal design, improved built-in speakers and mic
Price: $2,799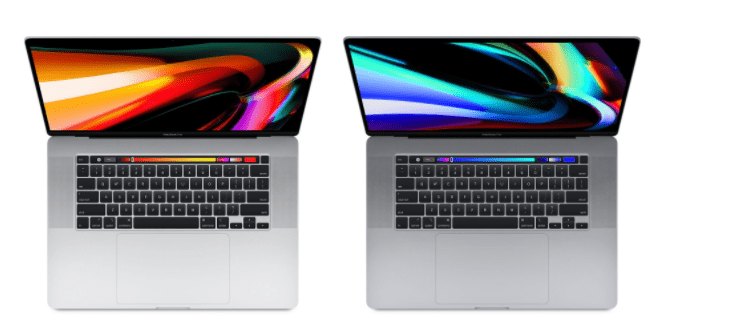 photo source: Apple
This MacBook model comes with a high price tag, but lots of updates features and operating improvements!
Unofficially called "the King of Apple laptops," the 16.1 comes equipped with everything Mac users need for success. Its 16" screen showcases an increased pixel density for amazing image resolution, its speakers and built-in microphone were major improvements for this model and continue to offer a top-notch experience, and its thin, light design makes this model more portable than ever.
Hitting the market in 2019, the 16.1 continues to be a bestselling MacBook Pro model, even two years down the road.
Did You Know?
The MacBook Pro 16.1 comes with touch screen capability, which – combined with iPad use – is an added bonus for creative types who enjoy using an Apple Pencil stylus to control and navigate apps and more.
---
6. MacBook Pro (Retina) 11.5
Released: May, 2015
Inches: 15"
Key features: upgradable 2.5GHz quad-core Intel Core i7 processor, fast flash storage, ForceTouch trackpad, AMD Radeon R9 discrete graphics card
Price: $1,999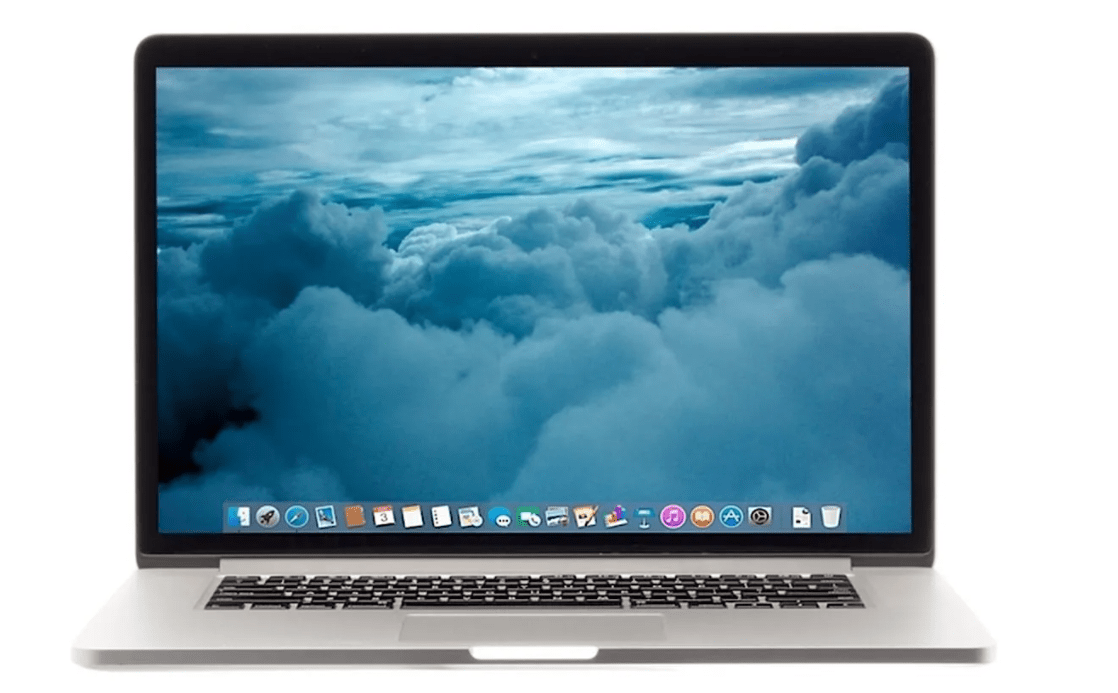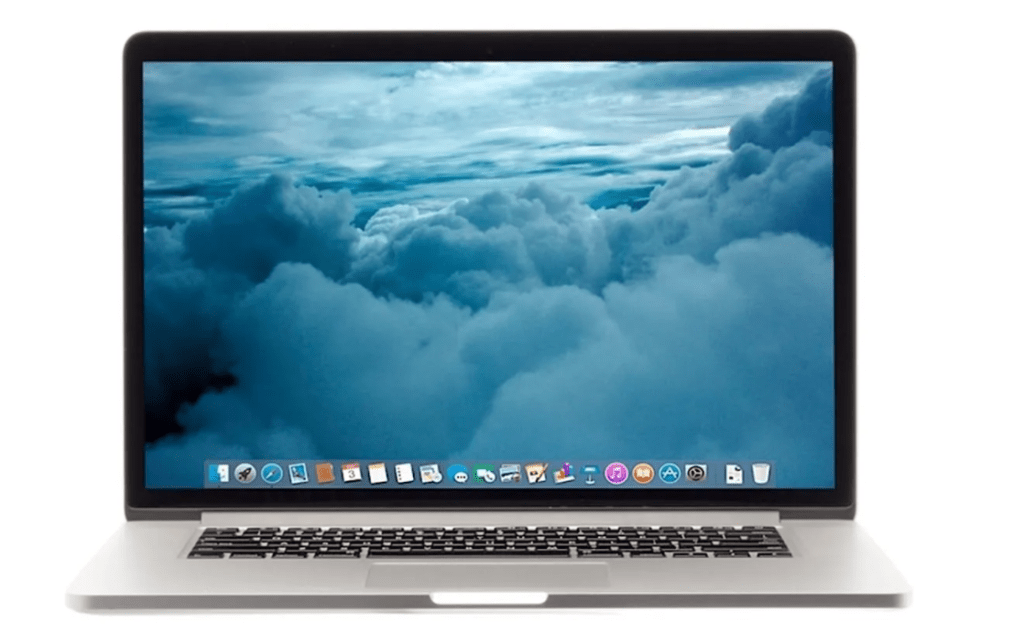 photo source: cultofmac.com
The MacBook Pro 2015 model is perhaps one of the greatest, most groundbreaking, most beloved MacBook models of all time. It is even ranked #1 as the greatest Apple laptop of all time.
Seriously – MacBook lovers couldn't say enough good things about the 11.5 when it came out. Deemed a "productivity powerhouse," this model offered an upgradable 2.5 GHz quad-core Intel Core i7 processor, fast flash storage, superior battery life (with an additional hour added from previous models), a brand-new Force Touch Trackpad, and an AMD Radeon R9 discrete graphics card.
This MacBook Pro goes down in the books as one of the best that Apple ever made.
Did You Know?
A new configuration of the iMac was released at the same time as the 2015 MacBook Pro, featuring 5K Retina display, quad-core processors, and AMD graphics. It was available at the time for $2,299.
---
5. MacBook Pro (Retina) 11.1
Released: June, 2014
Inches: 13"
Key features: 720p FaceTime HD camera, dual display and video mirroring, 9-hour battery life/video playback, OS X Mavericks
Price: $1,299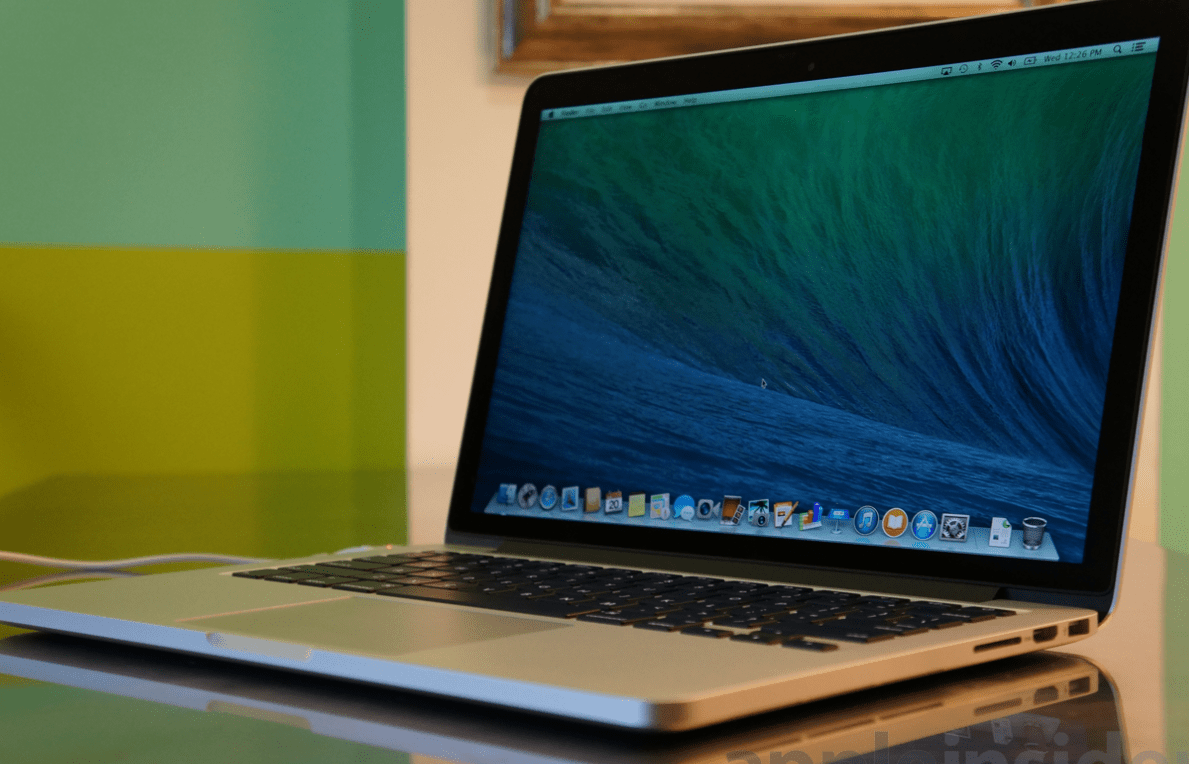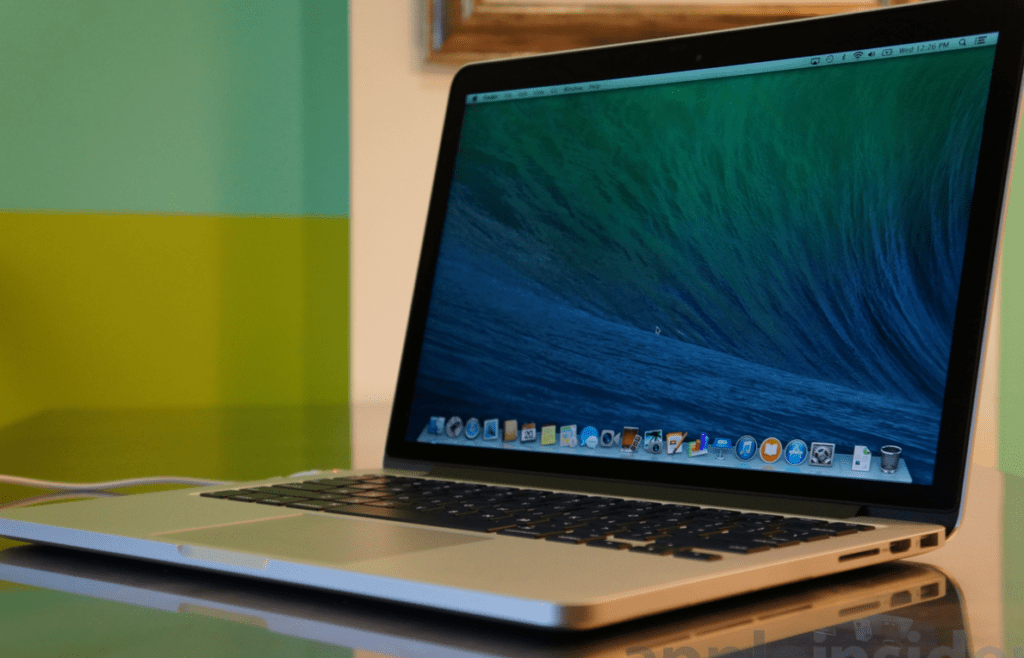 photo source: Apple Insider
The 2014 version of the MacBook Pro wasn't the most revolutionary of MacBooks, but it did notably improve performance, acting as a sleek, powerful, high-resolution notebook for those who valued a compact experience.
Of the 2014 Apple laptops that were released, this specific MacBook Pro model showcased the greatest results of improvements the company made that year. Ultimately, customers received double the RAM and a faster dual-core processor for exactly the same entry price as the earlier version of the same computer.
With a slightly-thinner screen and a highly-portable user experience, many Apple fans were pleased with this 2014 MacBook Pro upgrade.
Did You Know?
Despite the fairly recent production of this model (within the last decade), users still needed to use a screwdriver to remove the back cover of the computer! Talk about a 90s throwback!
---
4. MacBook Pro 10.1
Released: February, 2013
Inches: 15"
Key features: Backlit keyboard, glass multi-touch trackpad, MagSafe 2 power adaptor, 7-hour battery life
Price: $2,199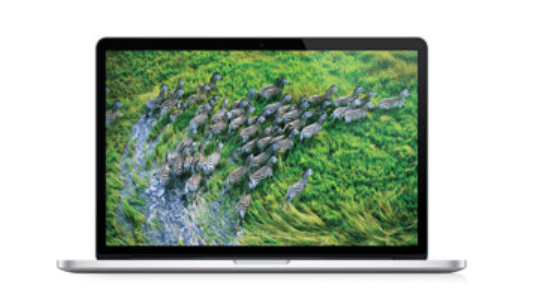 photo source: Apple
As with most MacBook Pro upgrades, the 10.1 enjoyed a stronger battery life and a slightly lower price when it emerged on the market in 2013. It is still, however, one of the more expensive models to date. Let's take a look at why.
The 2013 MacBook Pro provided 8 GB of RAM and a 256 GB SSD, along with a 2.0 GHz quad-core and an Intel Core i7 processor. The step-up model later that year packed an even greater punch, costing $2,599 for faster 2.3GHz Core i7,16GB of RAM, a 512 GB SSD, and Nvidia GeForce 750M GPU.
Basically, the 2013 MacBook Pro had many unique capabilities and processing improvements for its time. Customers found it to be a highly-functional Apple laptop.
Did You Know?
Like other models, the 13" and 15" versions of the early 2013 MacBook Pro were different both internally and externally. Apart from one being bigger than the other, they have different core processors, run at different speeds (the 15" is more efficient), and only one of the two has the ability to be upgraded (the 15").
---
3. MacBook Pro 6.1
Released: April, 2010
Inches: 17"
Key features: AirPort Extreme Wi-Fi wireless networking, iSight camera, full-size backlit keyboard, Intel Core i5 processor
Price: $2,299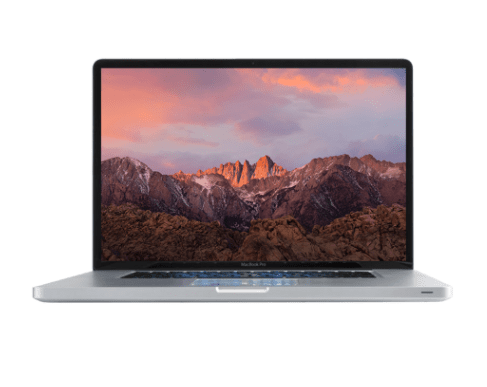 photo source: sellyourmac.com
Released in 2010, the MacBook Pro 6.1 came in three different sizes: 13", 15", and 17."
The 17" Pro features an Intel Core i5 dual-core processor, a 2.66 GHz processing speed, and 4 GB worth of RAM. As a somewhat early model of MacBook Pro, with just four years of preceding models under its belt, the 2010 version was not particularly sophisticated or advanced in functionality.
Despite its good (but rather average) performance, this model was originally priced at a whopping $2,299, presumably because of its 17" screen size.
Did You Know?
This MacBook Pro 2010 model clocked in at 6.6 lbs. – a behemoth of a computer, given that modern-day laptops of the same size can weigh as little as 2.95 lbs. (Asus VivoBook Pro 17).
---
2. MacBook Pro 5.1
Released: October, 2008
Inches: 15"
Key features: LED backlit glossy screen, iSight camera, multi-touch glass trackpad for mouse button
Price: $999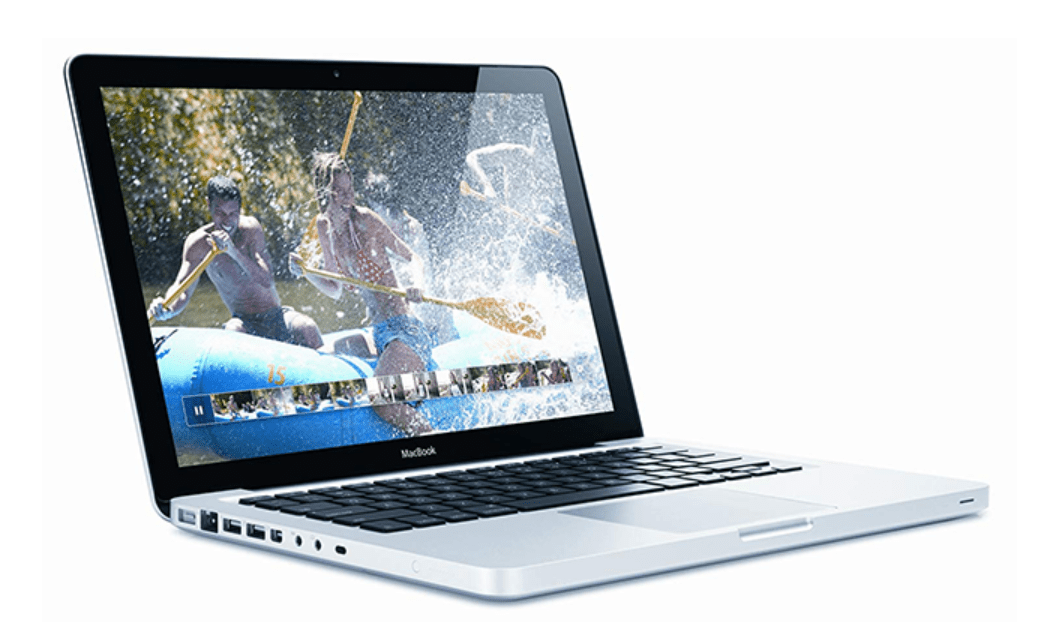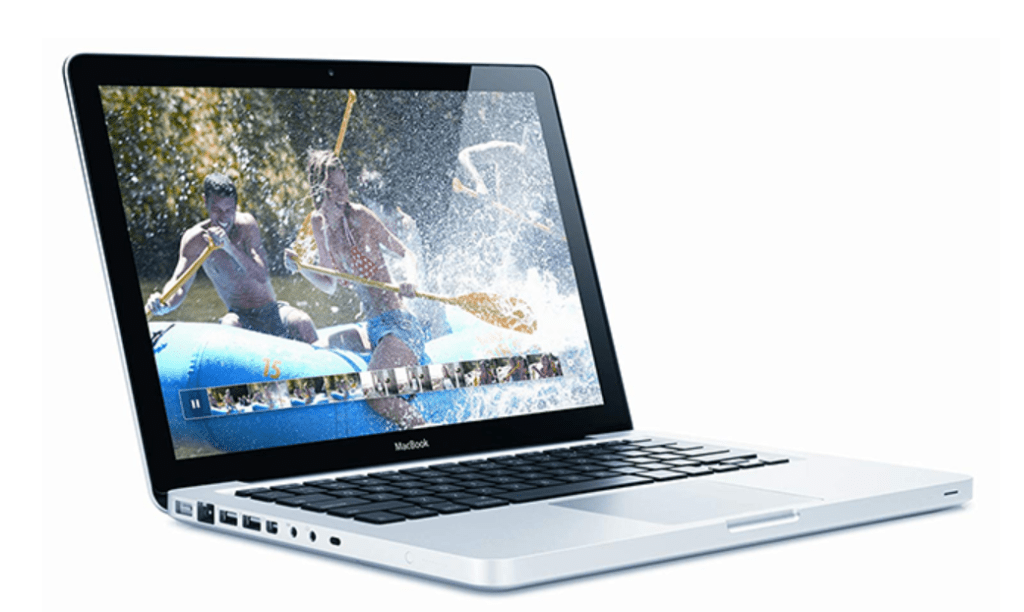 photo source: igotoffer.com
The MacBook Pro 5.1 was one of the earliest models produced out of dozens of MacBook Pro computers. The result was just 2 GB of RAM, 250 GB of storage space, and a 2.4 GHz Intel Core 2 Duo processor – all sneerable now, but impressive at the time.
According to users who held onto the laptop years later – including one who wrote a review about how this model had aged by the year 2016 – it apparently continues to perform well with proper care over the years. It features an upgradable system, a high-quality screen that still qualifies as such to this day, and great resolution.
The 2008 MacBook Pro is perhaps limited in functionality today compared to modern MacBook Pro models and other laptops, but is still a top-notch machine capable of performing.
Did You Know?
In previous years, Apple customers could upgrade their MacBook computers on their own without going through the company. Today, all upgrades are completed directly by Apple, which can be more costly than biting the bullet and buying a new one.
---
1. Original MacBook Pro
Released: February, 2006
Inches: 15"
Key features: Intel Core Duo processor; aluminum enclosure, illuminated keyboard, MagSafe power adaptor
Price: $1,999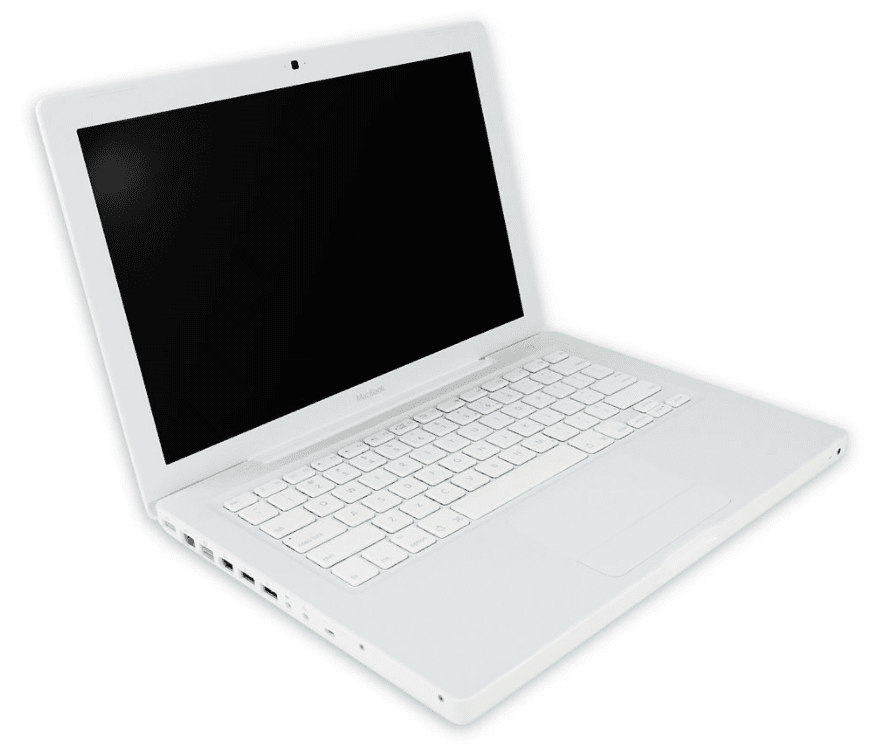 photo source: Wikipedia
The oldest MacBook Pro is the original 2006 model.
Officially announced at the Macworld Expo in San Francisco, the first-ever MacBook Pro computer came with an Intel Core duo processor, Apple's new MagSafe magnetic power connector, and a 67% brighter display than comparable makes and models.
The 2006 MacBook Pro was the foundation for a long line of subsequent versions, and would become one of Apple's foundational staples for laptop computers.
Did You Know?
No longer in existence, the Macworld Expo was held annually each January from 1985 to 2014, and was an informational technology trade show with a special dedication to the Apple Macintosh platform. The show went on hiatus in 2014, and never resumed.
OTHER POSTS YOU MAY BE INTERESTED IN