Cast iron skillets are made from the kind of stuff that just holds up over time. Chemically, cast iron is comprised of a group of iron-carbon alloys with a carbon content of more than 2%, which makes it highly conducive to cooking with a low melting point, good fluidity, castability, and resistance to wear.
As opposed to other types of pots and pans that are made with toxic or extremely sticky material, cast iron is a favorite among those who take cooking seriously. With a little bit of fat (like butter), a cast iron skillet is both safe and non-stick, and will last in the kitchen for something like 150 years – outliving its owner!
Stay right here as we explore some of the oldest known cast iron skillets in existence. We'll explore brands and individually-made skillets alike. The findings are downright fascinating!
8. Butter Pat Industries Skillets
Location: Los Angeles, CA
Founded/discovered: 2013
Sold or excavated?: Sold
Currently in use?: Yes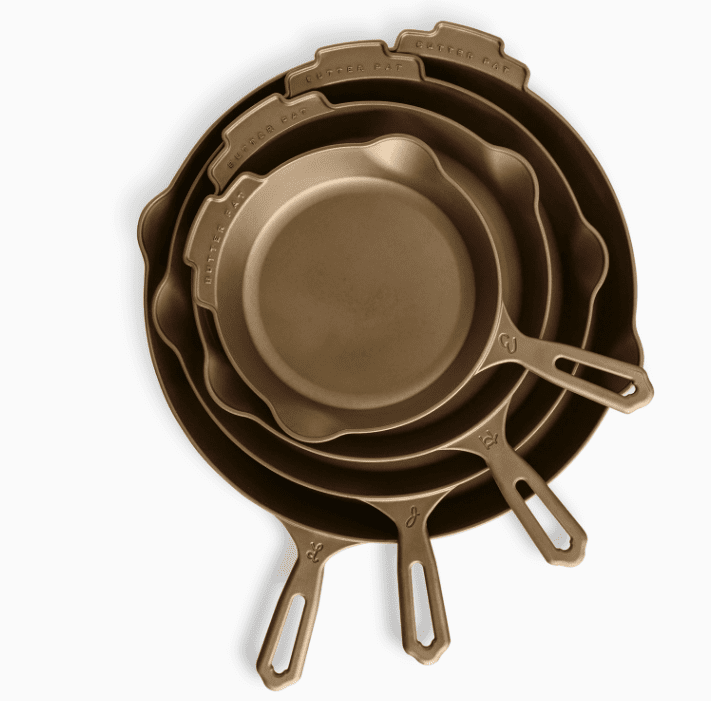 photo source: Butter Pat Industries
Butter Pat Industries, a Los Angeles-based cookware company, specializes in cast iron. Actually, their story began when founder Dennis Powell cracked his grandmother's iron skillet, which had been of the extremely high quality of 1800s cast iron. It was after that incident that he began asking the question, "Why is there no cast iron cookware that's so well-made anymore?"
Flash forward to today, and Butter Pat Industries has grown significantly since its 2013 origins. Their cookware is focused on "the best uses of the thermodynamic properties of cast iron."
Among the company's products are not only cast iron skillets, but glass lids to fit a variety of pans.
Did You Know?
Just one 12" cast iron skillet from Butter Pat costs $295 – a splurge, but a worthwhile (and durable) one if a person plans on using the pan every day!
---
7. Krampouz
Location: France
Founded/discovered: 1949
Sold or excavated?: Sold
Currently in use?: Yes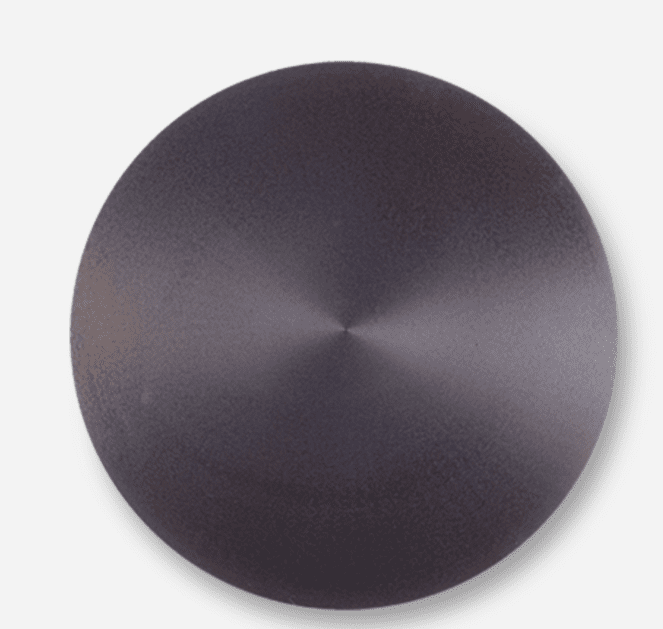 photo source: Krampouz
…Does that look a bit more like a record to you than a cast iron skillet?
That's because the above photo from the Krampouz website is actually a cast iron plate for gas crepe makers. The inside rim and molded mounds beneath the plate increase overall heat exchange and reduce the amount of heat loss.
Since Krampouz was founded in France is 1949, the company has specialized in cast iron cookware, including everything from crepe makers to waffle irons. They currently only deliver within France, but their items can be ordered internationally via third-party vendors, such as Webstaurant.
Did You Know?
Krampouz is the official inventor of the crepe-maker, which is different from pancake-makers, cones, or other similar baked goods. The cookware brand was born out of the need for a proper fireplace to heat cast iron plates for crepes.
---
6. Lodge Cast Iron
Location: Tennessee, USA
Founded/discovered: 1896
Sold or excavated?: Sold
Currently in use?: Yes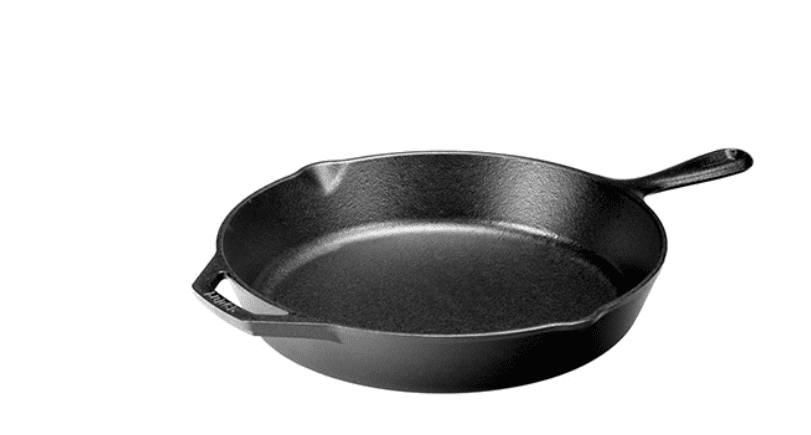 photo source: Lodge Cast Iron
Lodge is one of the most well-known names in the world of cast iron, and for good reason – the company produces pre-seasoned skillets that ensure proper heat distribution, versatility, and durability, all for a more affordable price than many competing brands.
A Tennessee-based company, Lodge was established by Joseph Lodge in 1896 – arguably when cast iron production was at its best. Since that time, the business has survived one burn-down, the Great Depression, and many pivots in production. All of it has resulted in the great name and legacy that remains to this day!
Did You Know?
In 1994, Lodge was awarded the Tennessee Governor's Award for Excellence in Hazardous Waste Reduction thanks to its electro-magnetic induction melting system. This technology would replace the less-sustainable coal-fire cupola furnace.
---
5. Atlanta Stove Works
Location: Atlanta, GA (USA)
Founded/discovered: 1889
Sold or excavated?: Sold
Currently in use?: No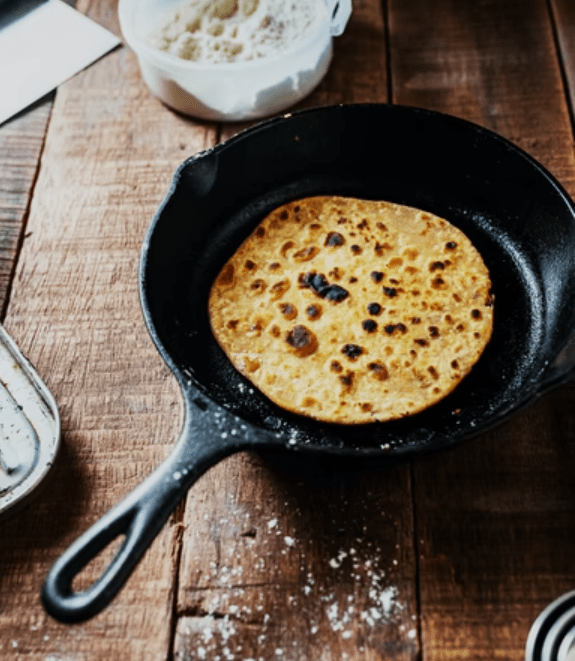 photo source: Unsplash
Though Atlanta Stove Works is no longer around, the company is among the oldest names in cast iron production, and was founded in 1889 in Georgia. The company would eventually be acquired by Lodge Cast Iron in 1989 upon declaring bankruptcy.
Originally known as the Georgia Stove Company, Atlanta Stove Works was a thriving business back in the day – so much so that they would expand to Birmingham, Alabama, where many of their cast iron accessories were produced.
Unfortunately, the company's fortune changed, and Atlanta Stove Works eventually had to file for bankruptcy. Still, we'd hardly consider a 100-year legacy (and an acquisition by Lodge) to be a failure!
Did You Know?
For nearly 70 years (the early 1900s through the 1970s), the Birmingham branch of Atlanta Stove Works produced a line of cast iron skillets that were unmarked, with no branding or logo anywhere on the product. Many of these unmarked pans are still used today, unbeknownst to their owners (though there are ways to accurately identify them)!
---
4. Wagner Ware
Location: Ohio, USA
Founded/discovered: 1881
Sold or excavated?: Sold
Currently in use?: No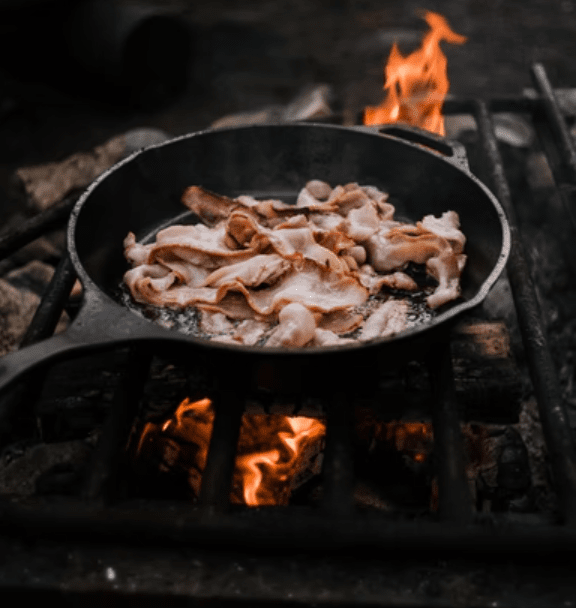 photo source: Unsplash
Wagner Ware Manufacturing made some of the oldest cast iron skillets as know them today. Based in Ohio, the company started by making metal castings of hardware for general stores before moving into cast iron cookware in 1891. It would go on to be acquired by the Randall Corporation in 1952 – five years before the same company acquired Griswold (listed below).
Wagner Ware was a highly successful business for its time, but eventually closed its doors after a century of operation in 1991. It was one of the most esteemed names in the cast iron industry.
Did You Know?
Wager Ware Manufacturing once produced many different types of cast-iron cookware, including Dutch ovens, griddles, gem pans, waffle irons, and skillets. The company even supposedly produced cornbread pans in the shape of corn cobs!
---
3. Vollrath
Location: Wisconsin, USA
Founded/discovered: 1874
Sold or excavated?: Sold
Currently in use?: Yes (but it's complicated)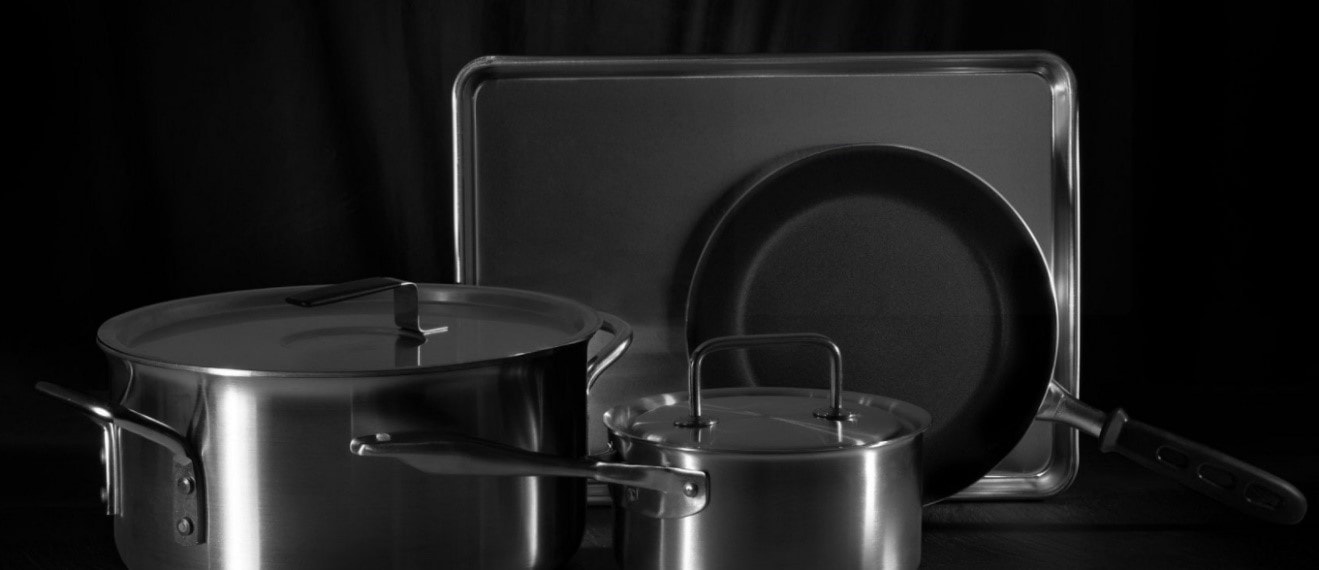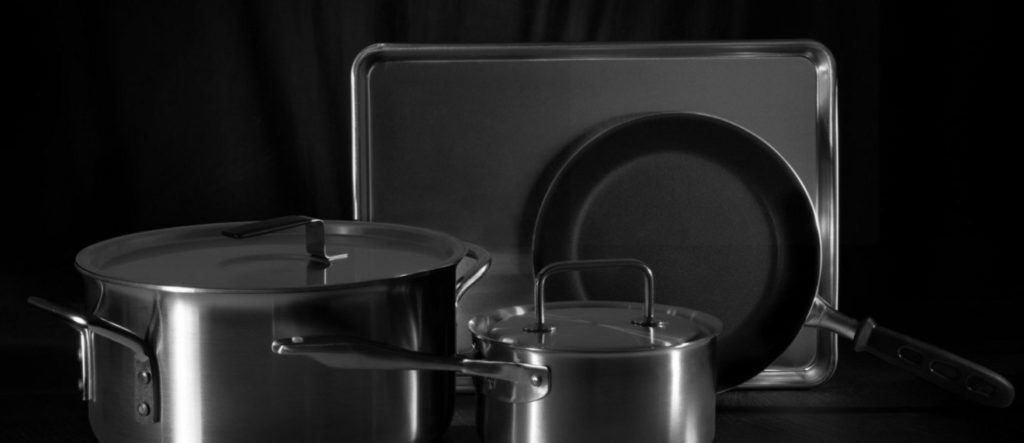 photo source: Vollrath
Originally one of the most renowned producers of cast iron skillets and cookware, Vollrath no longer makes cast iron products. Instead, they've gone on to develop other types of cookware, primarily using aluminum and steel.
Early in Vollrath's history, the company was known for manufacturing porcelain-enameled kitchenware of all types with a coating of ceramic glaze over cast iron. Vollrath patented this approach for their products until 1889.
Thirty years later, Vollrath featured an extensive catalog of more than 800 products. Today, they are still known for their high-quality cookware, though they no longer manufacture cast iron products.
Did You Know?
Vollrath ceased to produce its cast iron cookware after the Great Depression and World War II, which caused the company to set its sights on defense manufacturing. Vollrath also produced a "Polio-Pak" during the polio epidemic, and was one of the first American companies to use computer technology for operation.
---
2. Griswold
Location: Erie, Pennsylvania
Founded/discovered: 1865
Sold or excavated?: Sold
Currently in use?: No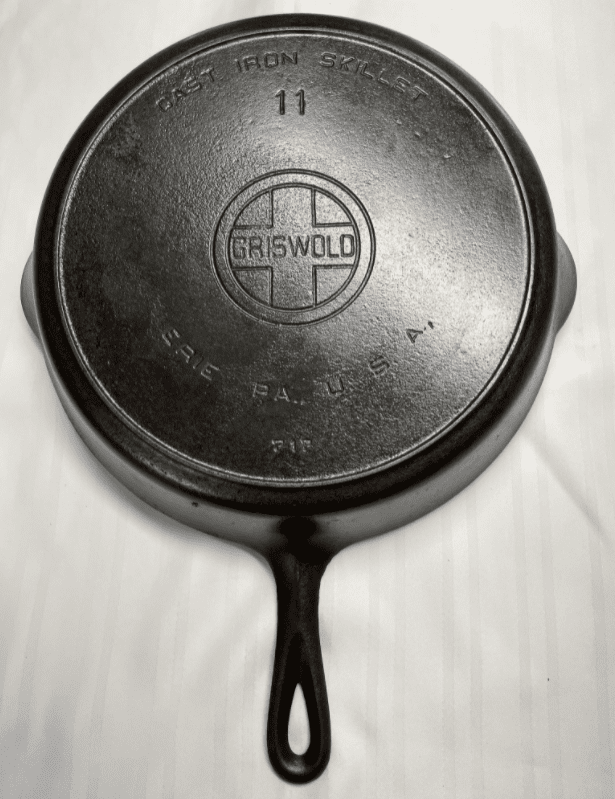 photo source: Etsy
Griswold was one of the most esteemed cast iron brands in the industry, and though it is no longer around, it remains one of the oldest names in cast iron.
Founded in 1865, Griswold Manufacturing quickly gained a worldwide reputation for cast iron cookware of the highest quality. It operated for nearly one hundred years before being acquired by the Randall Corporation in 1957.
Collector's items today, Griswold's cast iron skillets are few and far between. Those who have one enjoy highly-valuable cookware, and food that's fried to perfection!
Did You Know?
With Griswold's original factory located in Erie, Pennsylvania, many of their cast iron skillets that are still in existence have the name of the city on the bottom. The "Erie" logo was the first that the company used for their brand.
---
1. Cast Iron Chinese Artifacts
Location: China
Founded/discovered: Discovered; date back to 5 B.C.
Sold or excavated?: Excavated
Currently in use?: No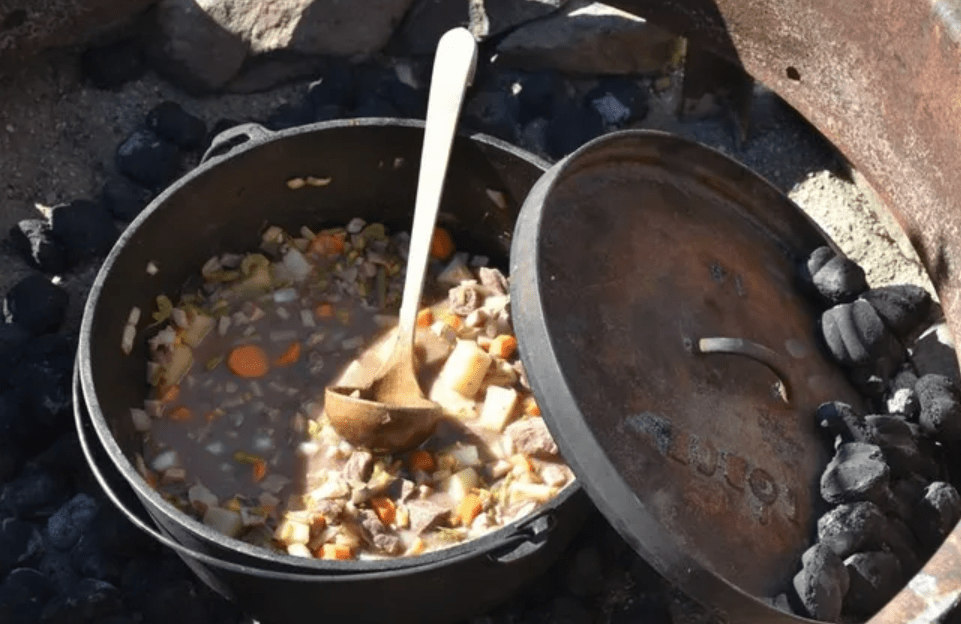 photo source: Southern Kitchen
The oldest known cast iron skillets in existence date back to 5 B.C. We know – we're taking the "oldest" theme and running in a slightly different direction with it here, but how cool is it that ancient Chinese civilizations used cast iron cookware the way we do today?!
The above picture represents ancient cast iron Chinese artifacts, excavated from the Jiangsu province. It is believed that cast iron made its way from Asia to Western Europe along the Silk Road, which was a main route for trade at the time. It wasn't until the 14th century that cast iron would become widespread in western culture.
Did You Know?
Abraham Darby, an 18th century Englishman, would play an essential role in the progression of cast iron production, revolutionizing it forever.
In 1707, Darby patented a new method for cooking with cast iron, using thin pots and pans to cook over live fire. This early cast iron cookware likely resembled the design of the modern-day Dutch ovens, and would become widely-used in kitchens across Europe and North America.
OTHER POSTS YOU MAY BE INTERESTED IN