Before the ongoing COVID-19 pandemic brought the world to a standstill, over 4.5 billion people flew around the world for business, pleasure, and everything in between. In recent years, air travel has increased significantly even though the cost of flying has only gone up. As the world becomes more mobile, more airlines have sprung up to meet the growing demand. However, some airlines, including some of the world's largest, have been around since the early days of commercial aviation. All of the airlines on this list date back to the early 20th century.
As of June 2020, this list is as accurate as possible and all of the airlines on this list were still in operation at the time of publication.
10. Air Serbia
Date Founded: June 17, 1927
Headquarters: Belgrade, Serbia
Primary Hub(s): Belgrade Nikola Tesla Airport; Morava Airport; and Niš Constantine the Great Airport
Fleet Size: 21
Destinations: 63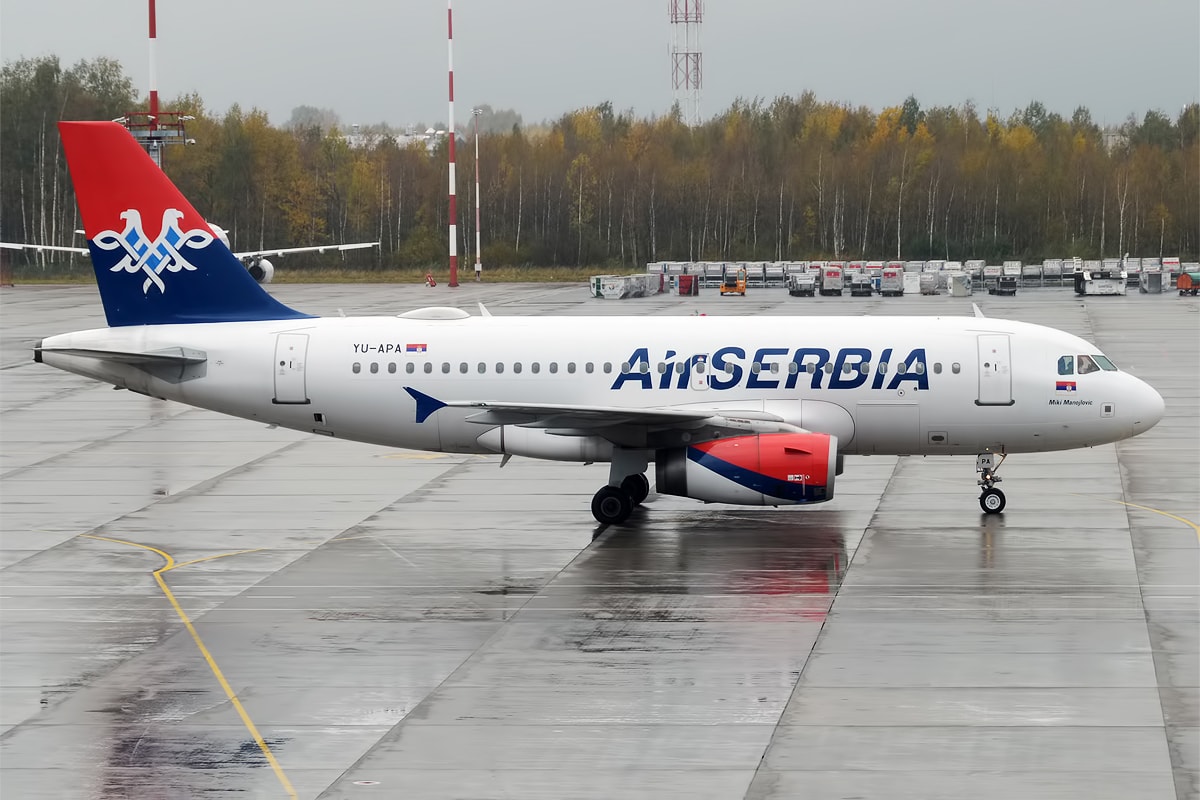 photo source: Wikimedia Commons
Air Serbia began in 1927 when Aeroput was founded as the flag carrier of Yugoslavia. Aeroput was in operation until 1947. That year, the airline rebranded as Jugoslovenski Aerotransport ("Yugoslav Air Transport") or Jat Airways. Even after Yugoslavia became Serbia, the Jat Airways branding stuck around until 2013 when its name was finally changed to Air Serbia. Although Air Serbia is a fairly small airline, it does service over 60 destinations in 32 countries, including the U.S., France, Egypt, the UK, and many more.
Did You Know?
In 1967 Air Serbia (as Jat Airways) started its own catering service that was later used by Air France.
---
9. Grand Canyon Airlines
Date Founded: 1927
Headquarters: Tusayan, Arizona, USA
Primary Hub(s): Grand Canyon National Park Airport; Boulder City Airport; and Page Municipal Airport
Fleet Size: 21
Destinations: 3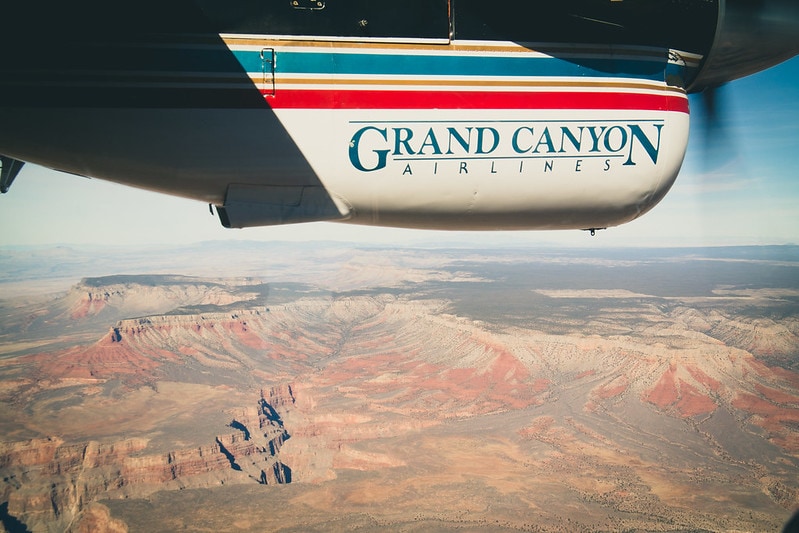 photo source: Flickr via Nan Palmero
Grand Canyon Airlines was founded as a small charter service in 1927 by J. Parker Van Zandt at Grand Canyon, Arizona. Initially, the company was called Scenic Airways, but it changed its name to Grand Canyon Airlines in 1930. As the airline's name suggests, Grand Canyon Airlines primarily services the Grand Canyon area, offering sightseeing tours as well as essential services. According to Grand Canyon Airlines, it is now the largest and longest-running air tour service in the world.
Did You Know?
To celebrate the opening of the legendary Arizona Biltmore Hotel on February 23, 1929, Grand Canyon Airlines dropped a wooden key onto the roof of the hotel's ballroom. That wooden key is still on display above the fireplace of the Biltmore History Room.
---
8. American Airlines
Date Founded: April 15, 1926
Headquarters: Fort Worth, Texas, USA
Primary Hub(s): Charlotte; Chicago – O'Hare; Dallas/Fort Worth; Los Angeles; Miami; New York – JFK; New York – La Guardia; Philadelphia;
Fleet Size: 871
Destinations: 350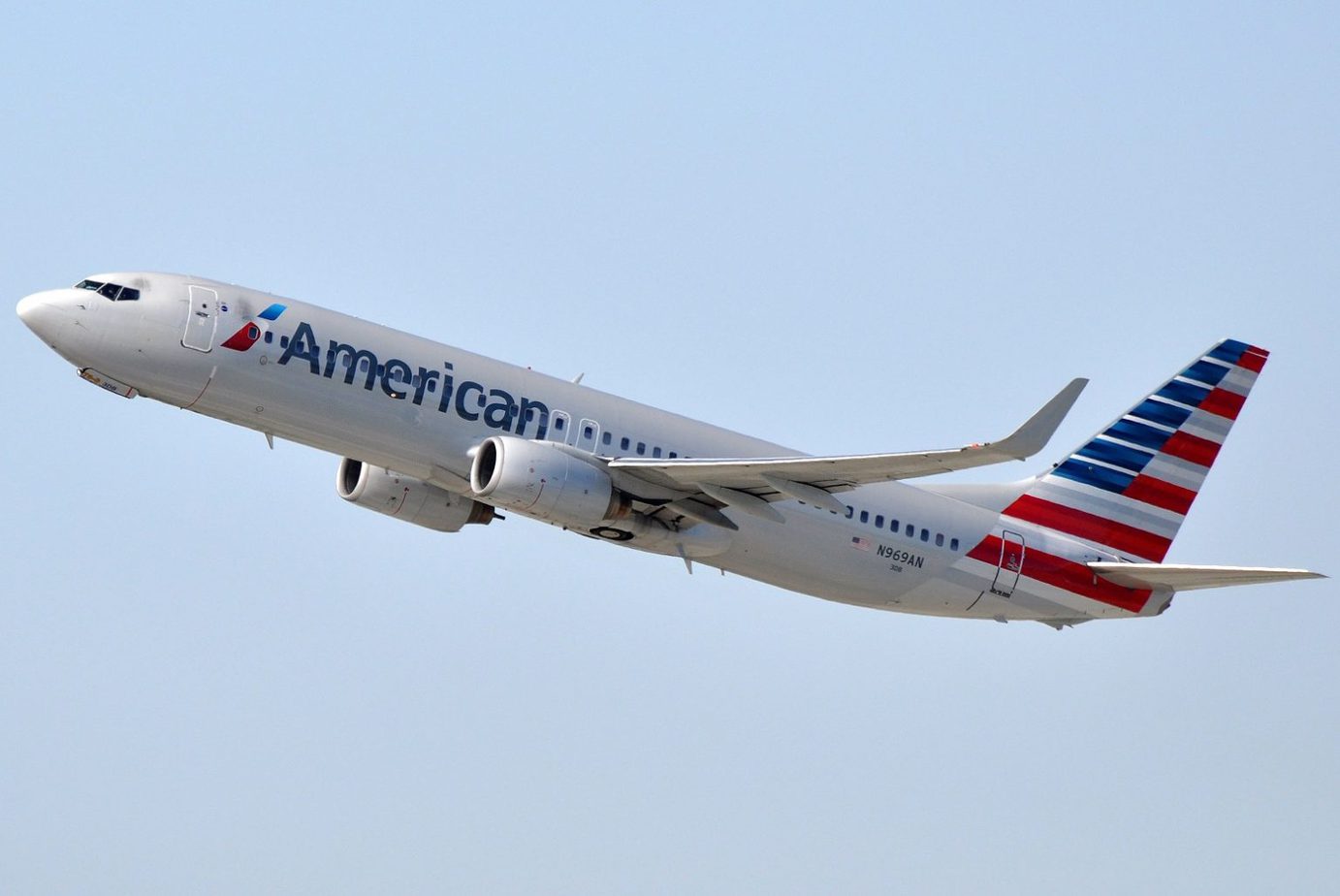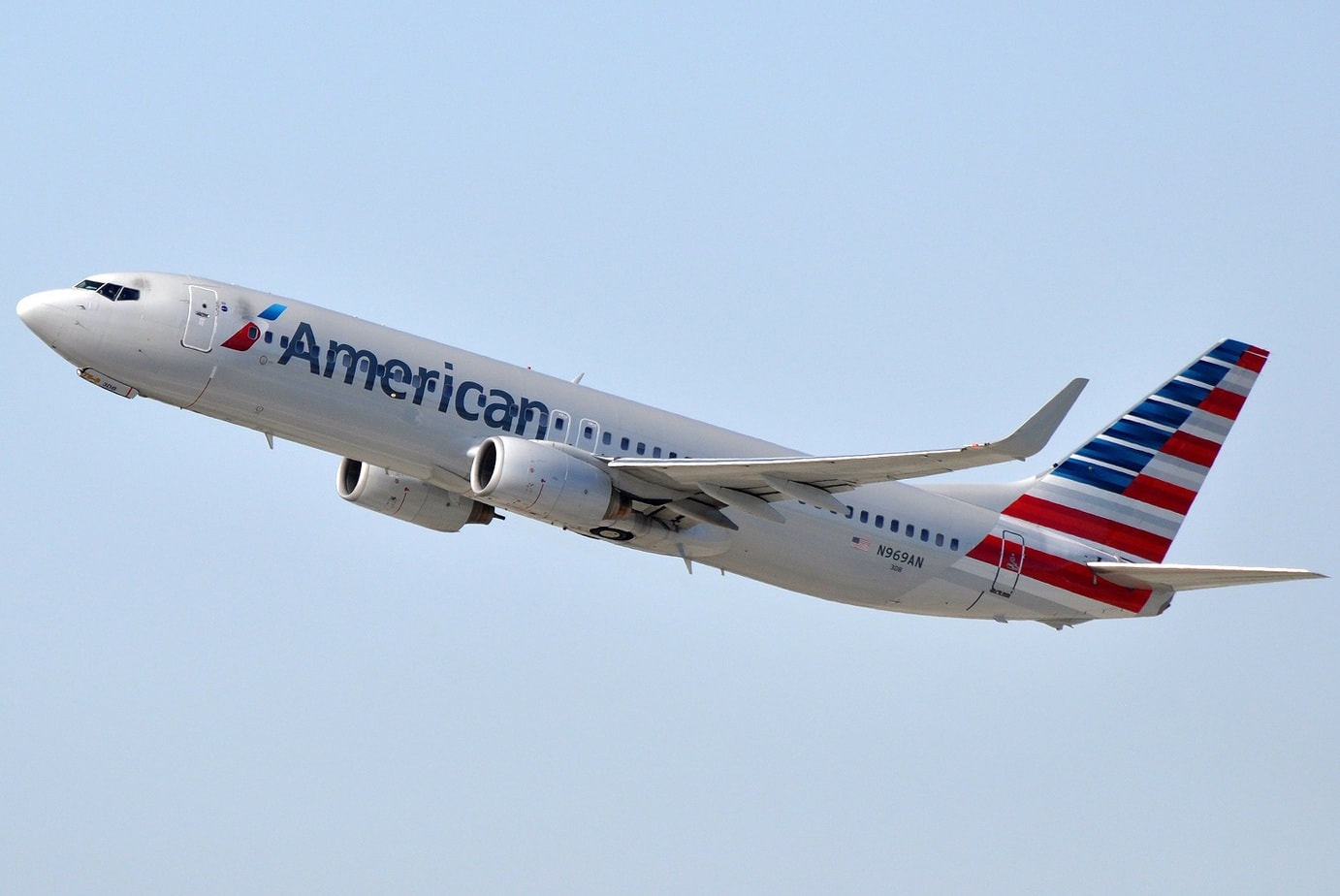 photo source: Wikimedia Commons
Although American Airlines wasn't officially formed until 1930 from a collective of 82 small airlines, the company traces its history back to April 15, 1926. That day Charles Lindbergh, as a pilot for the Robertson Aircraft Corporation, made what American Airlines considers the company's first flight carrying mail from St. Louis, Missouri, to Chicago, Illinois. Robertson Aircraft Corporation eventually merged with Colonial Air Transport and then acquired several other small airlines. Today, American Airlines has grown into the world's largest airline when measured by fleet size, scheduled passengers carried, and revenue passenger mile.
Did You Know?
In 1964, American Airlines became the first major passenger airline to hire a Black pilot, Dave Harris, who did not retire from piloting until 1994.
---
7. Delta Air Lines
Date Founded: May 2, 1925
Headquarters: Atlanta, Georgia, USA
Primary Hub(s): Atlanta; Boston; Detroit; Los Angeles; Minneapolis/St. Paul; New York – JFK; New York – La Guardia; Salt Lake City; and Seattle/Tacoma
Fleet Size: 840
Destinations: 325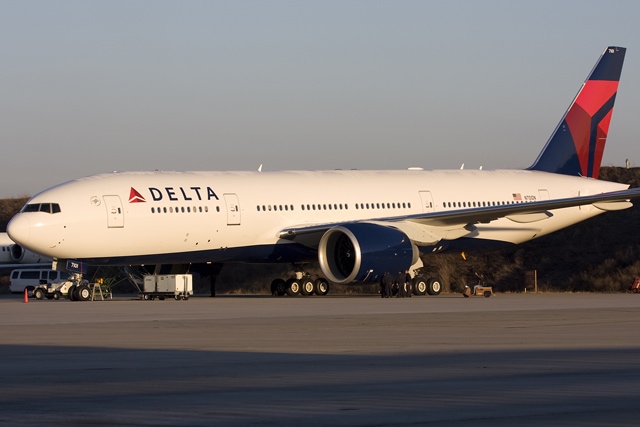 photo source: Wikimedia Commons
Delta Air Lines
is the oldest airline from the United States still in operation. Delta was founded in 1925 as the world's first aerial crop dusting operation called Huff Daland Dusters, Inc. Huff Daland quickly acquired more 18 planes and became the world's largest privately-owned fleet at the time. In 1928, the company changed its name to Delta after the Mississippi Delta region. A year later, Delta started passenger operations. Since then, Delta has grown into the world's second largest airline by number of scheduled passengers carried, revenue passenger-kilometers flown, and fleet size.
Did You Know?
Over its 95-year history, Delta Air Lines has made several firsts including becoming the first airline to offer jet training to its personnel in 1957, the first to offer complimentary meals on discounted coach flights in 1959, and in 2006 became the first major airline with in-seat, on-demand movies, games and live TV on a large portion of its domestic fleet.
---
6. Finnair
Date Founded: November 1, 1923
Headquarters: Vantaa, Finland
Primary Hub(s): Helsinki Airport
Fleet Size: 84
Destinations: 132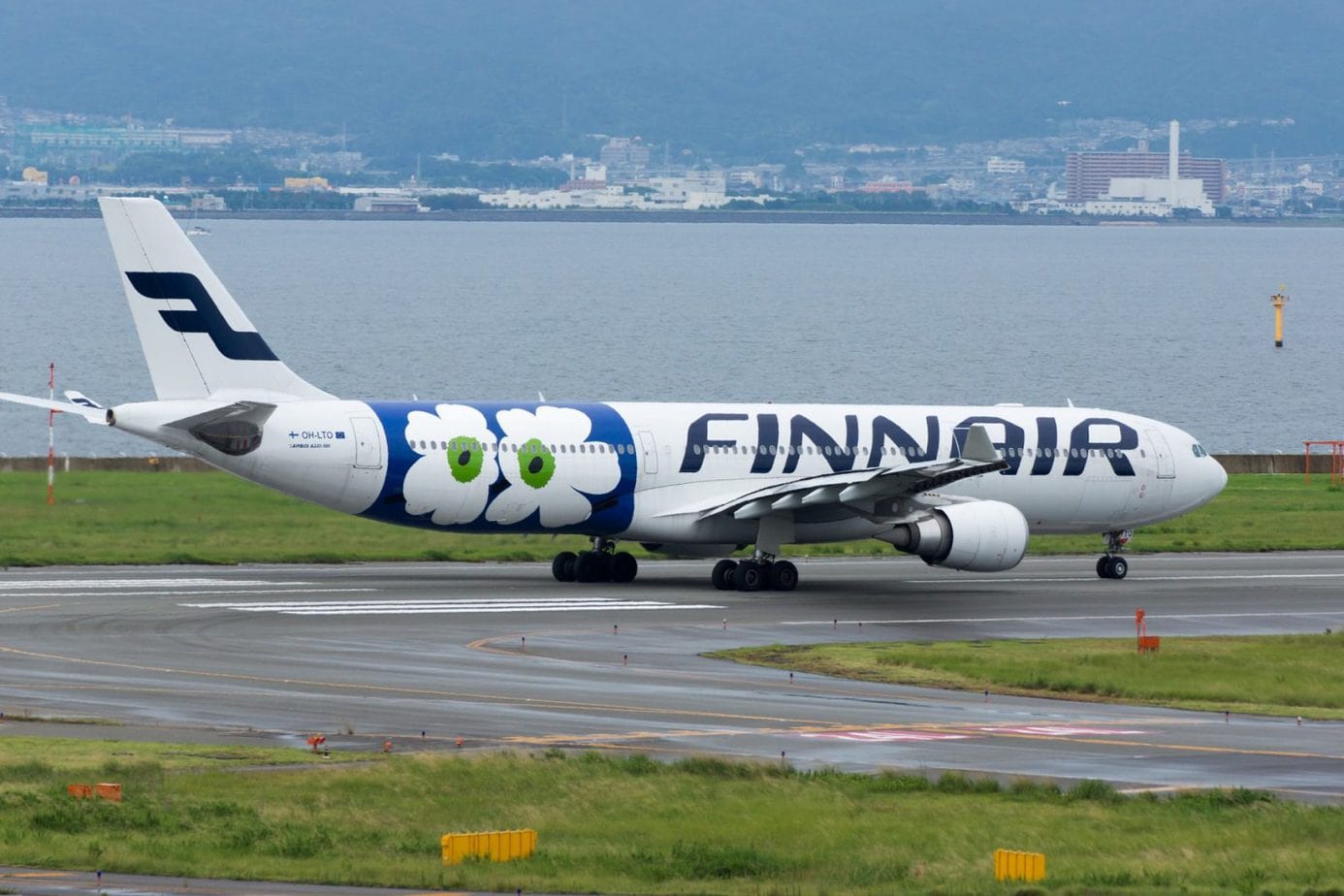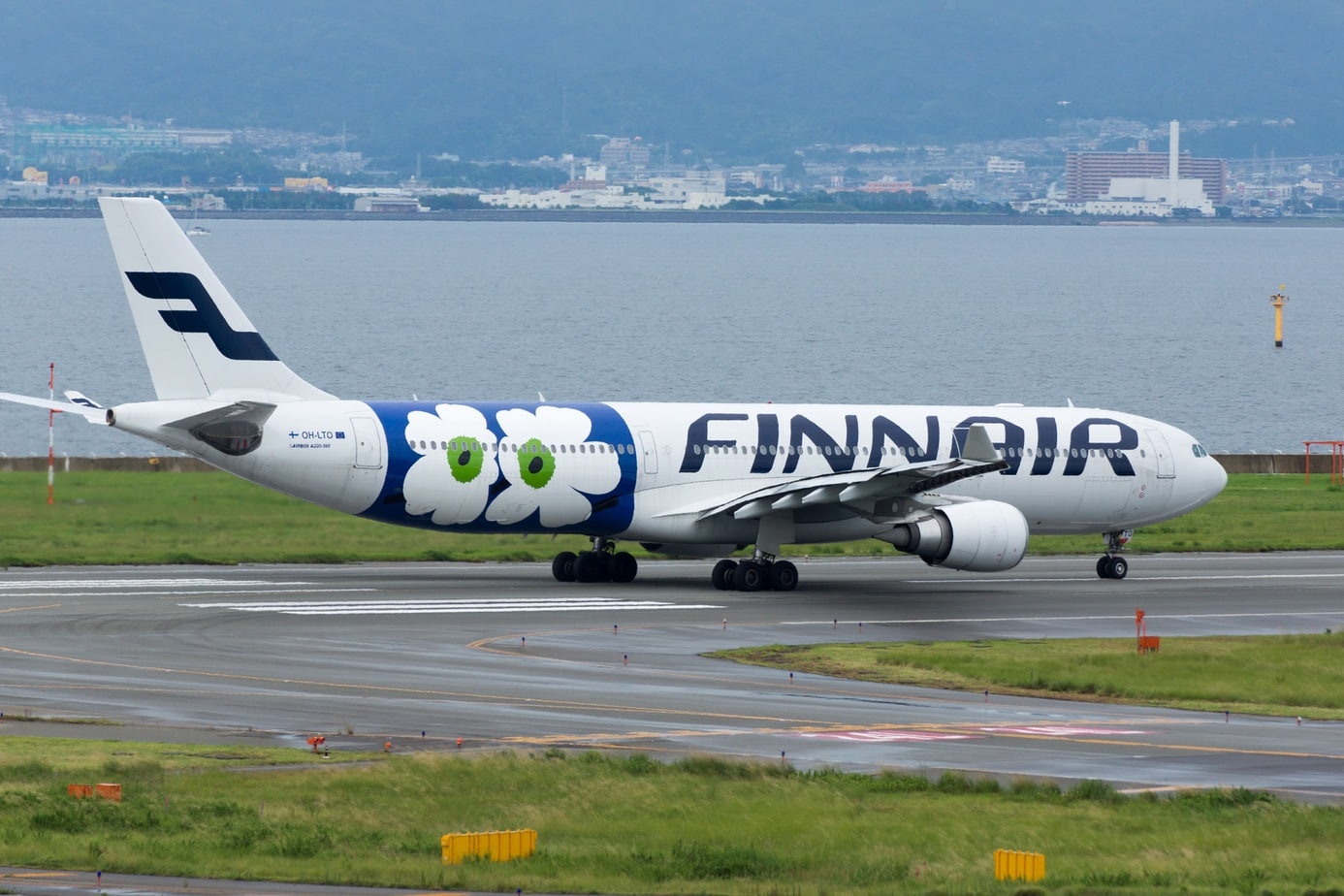 photo source: Wikimedia Commons
Finnair is the flag carrier and largest airline of Finland and yet another old airline from Europe. Originally known as Aero, Finnair was founded in1923 by consul Bruno Lucander. Lucander had previously run the Finnish operations of the Estonian airline Aeronaut. Following World War II, the Finnish State acquired a majority holding in Finnair and the Finnish government remains as the airline's major shareholder.
Did You Know?
Finnair has a reputation for being one of the safest airlines in the world and it has not had a fatal or hull-loss accidents since 1963.
---
5. Czech Airlines
Date Founded: October 6, 1923
Headquarters: Vokovich, Prague, Czech Republic
Primary Hub(s): Václav Havel Airport Pragu
Fleet Size: 14
Destinations: 25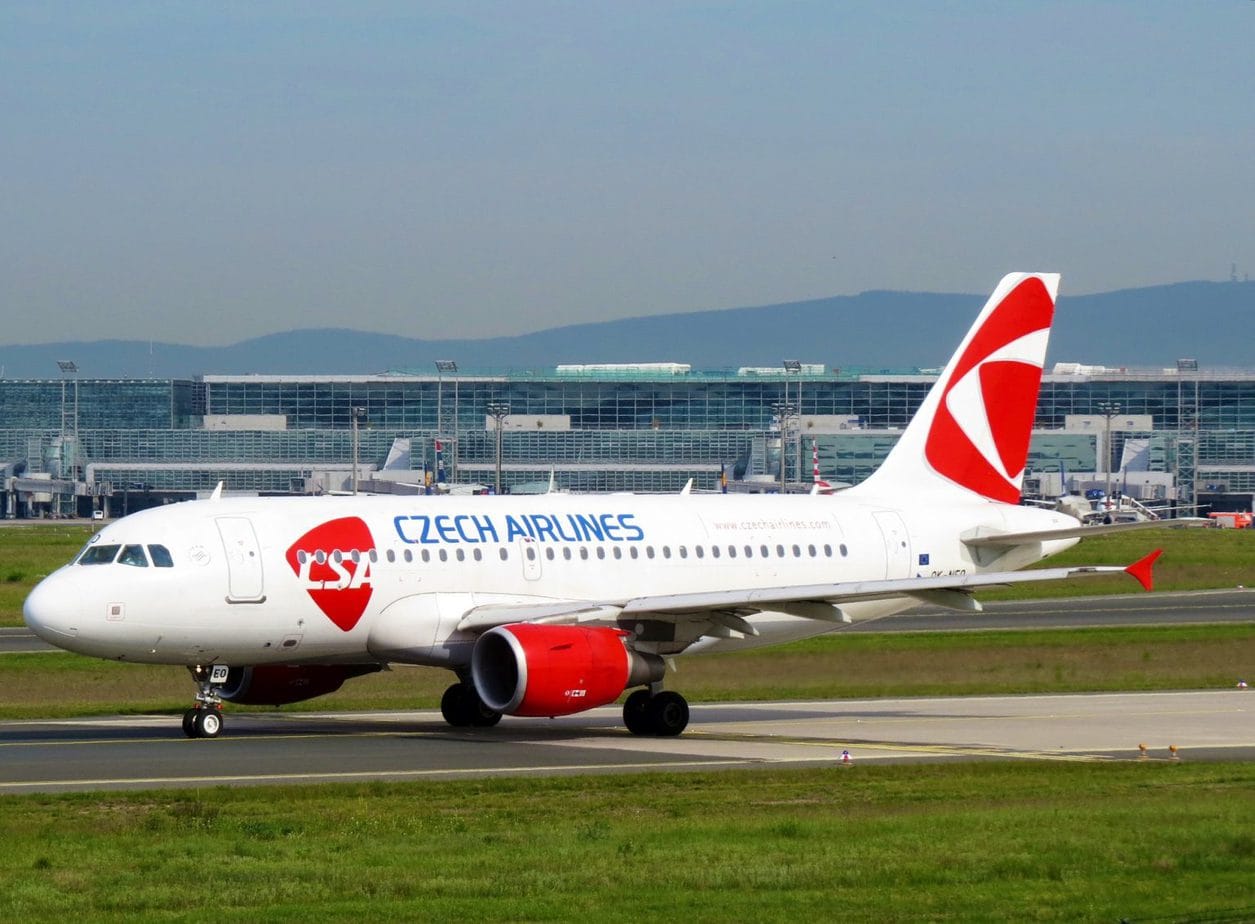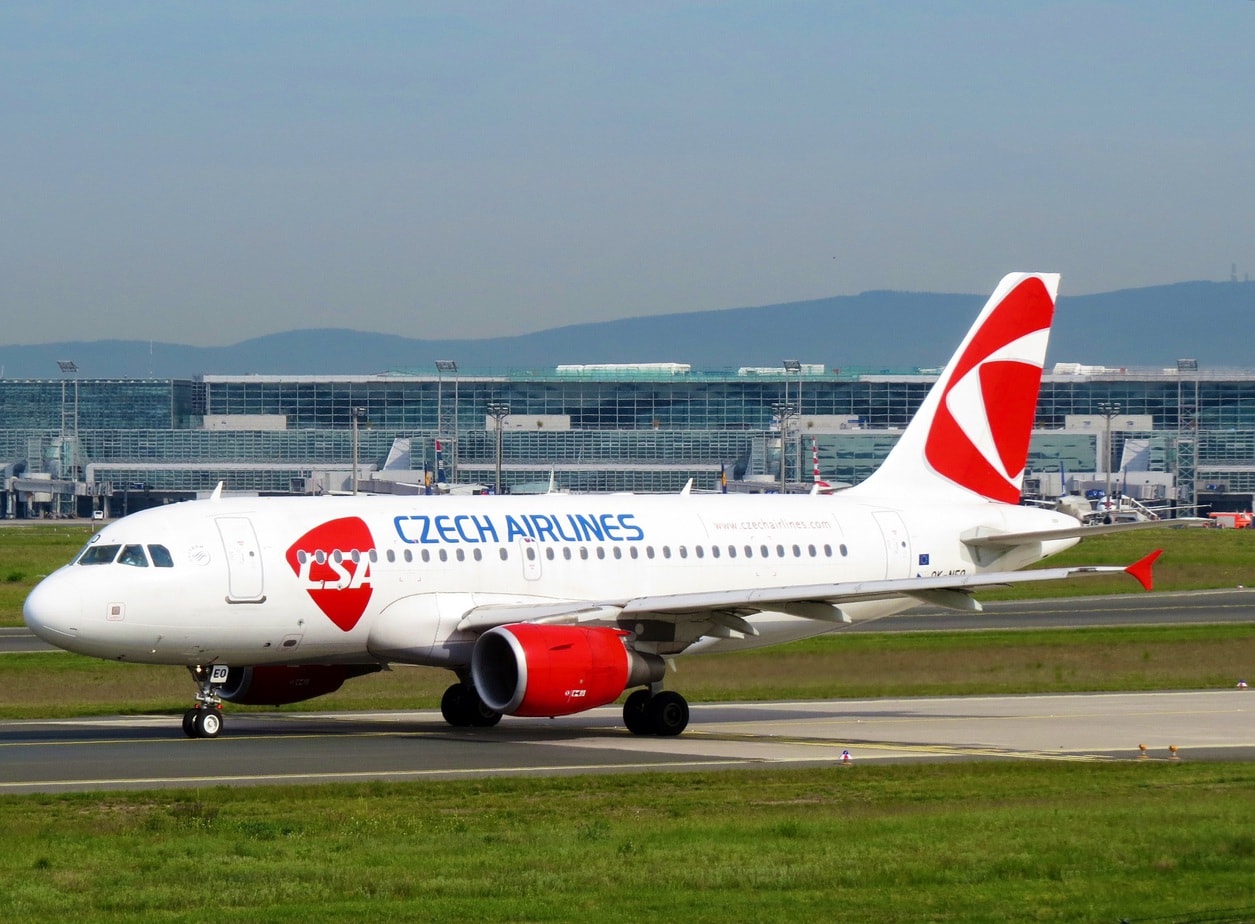 photo source: Wikimedia Commons
Compared to many of the other airlines on this list, Czech Airlines is fairly small with only 14 planes in its fleet servicing 25 destinations. However, Czech Airlines is one of the world's oldest continuously operating airlines and was founded in 1923 as Czechoslovak State Airlines (CSA). Initially, Czech Airlines only flew domestically, but added its first international route in 1930 from Prague to Bratislava, Croatia. After the Czechoslovak Federation broke up in the 1990s, Czech Airlines rebranded to its current name in 1995.
Did You Know?
Czech Airlines was the first airline in the world to fly regular jet-only routes (between Prague and Moscow).
---
4. Aeroflot
Date Founded: February 3, 1923
Headquarters: Moscow, Russia
Primary Hub(s): Sheremetyevo International Airport
Fleet Size: 247
Destinations: 146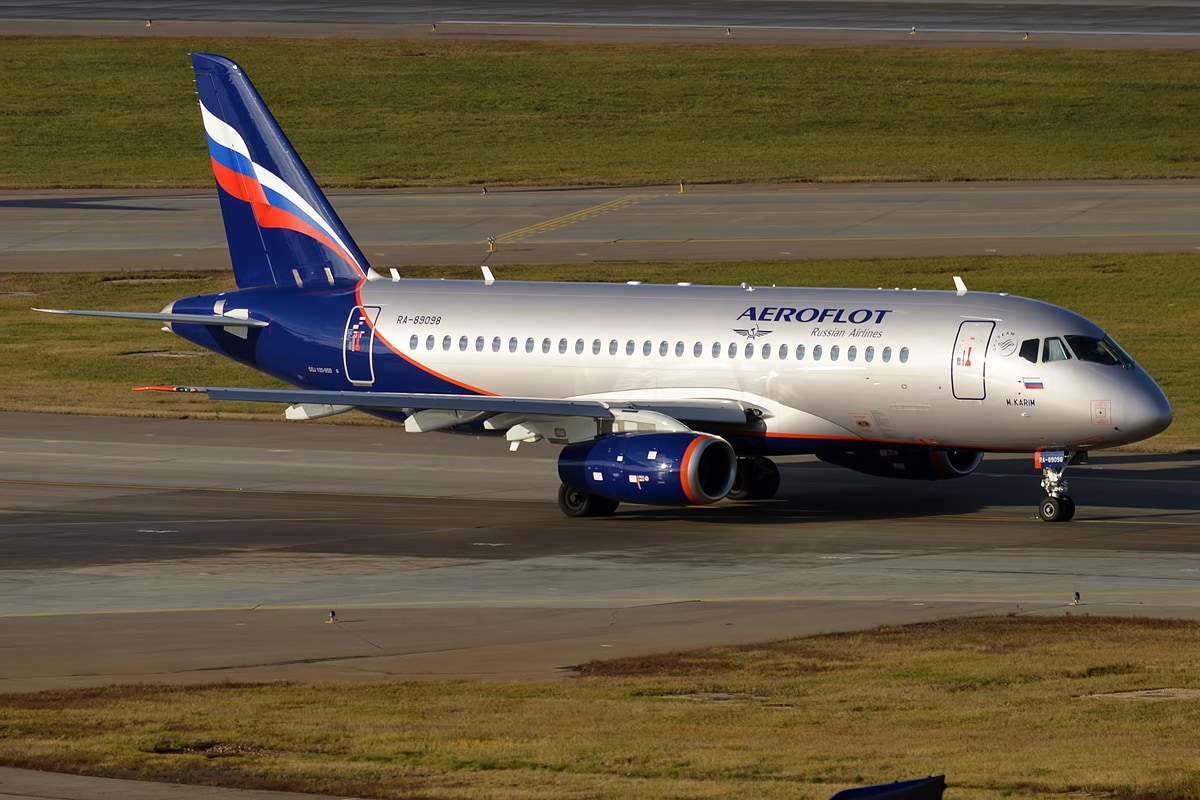 photo source: Wikimedia Commons
Aeroflot is the flag carrier and largest airline in Russia. It is also the oldest airline in Eastern Europe, dating back to early 1923. Originally, the airline was called DOBOROLET or The Russian Society for Voluntary Air Fleet. While Aeroflot was operated by the USSR it was the largest airline in the world, with a fleet of over five thousand domestically-made aircraft and expanded to operate a domestic and international flight network of over three thousand destinations throughout the Soviet Union and the globe. However, this wasn't sustainable and Aeroflot had a lot of accidents. Following the dissolution of the USSR, Aeroflot shrunk significantly, but it remains as one of the largest airlines today.
Did You Know?
Since July 2013, Aeroflot has been the official carrier of Manchester United Football Club and is the first ever sponsorship Manchester United has signed with a Russian company.
---
3. Qantas
Date Founded: November 16, 1920
Headquarters: Mascot, Sydney, Australia
Primary Hub(s): Brisbane Airport, Melbourne Airport, and Sydney Airport
Fleet Size: 130
Destinations: 85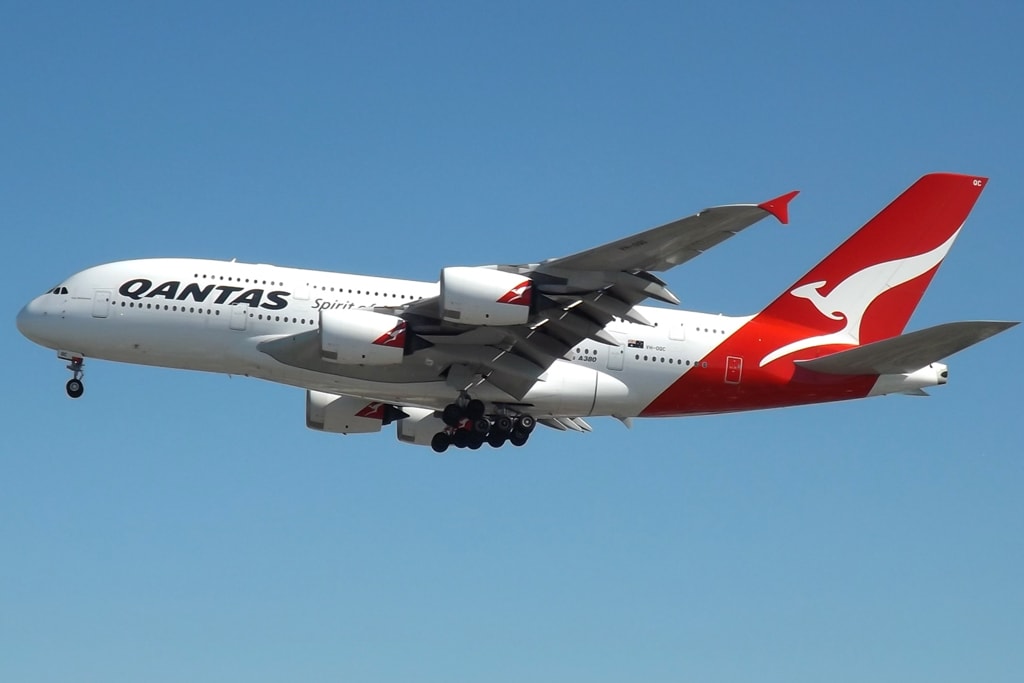 photo source: Wikimedia Commons
Qantas
is Australia's largest airline and the third continuously operating airline in the world. This iconic Australian airline was founded by World War One veterans Paul McGinness and Hudson Fysh, who wanted to connect Australia to the rest of the world. Initially, Qantas transported passengers from western Queensland to other parts of Australia. Qantas established its first international flight path in 1935 by connecting to Singapore. Today, Qantas reaches over 85 destinations both domestically and internationally.
Did You Know?
Qantas is an acronym for the airline's original name, "Queensland and Northern Territory Aerial Services."
---
2. Avianca
Date Founded: December 5, 1919
Headquarters: Bogotá, Colombia
Primary Hub(s): El Dorado International Airport and San Óscar Arnulfo Romero International Airport (Avianca El Salvador)
Fleet Size: 102
Destinations: 114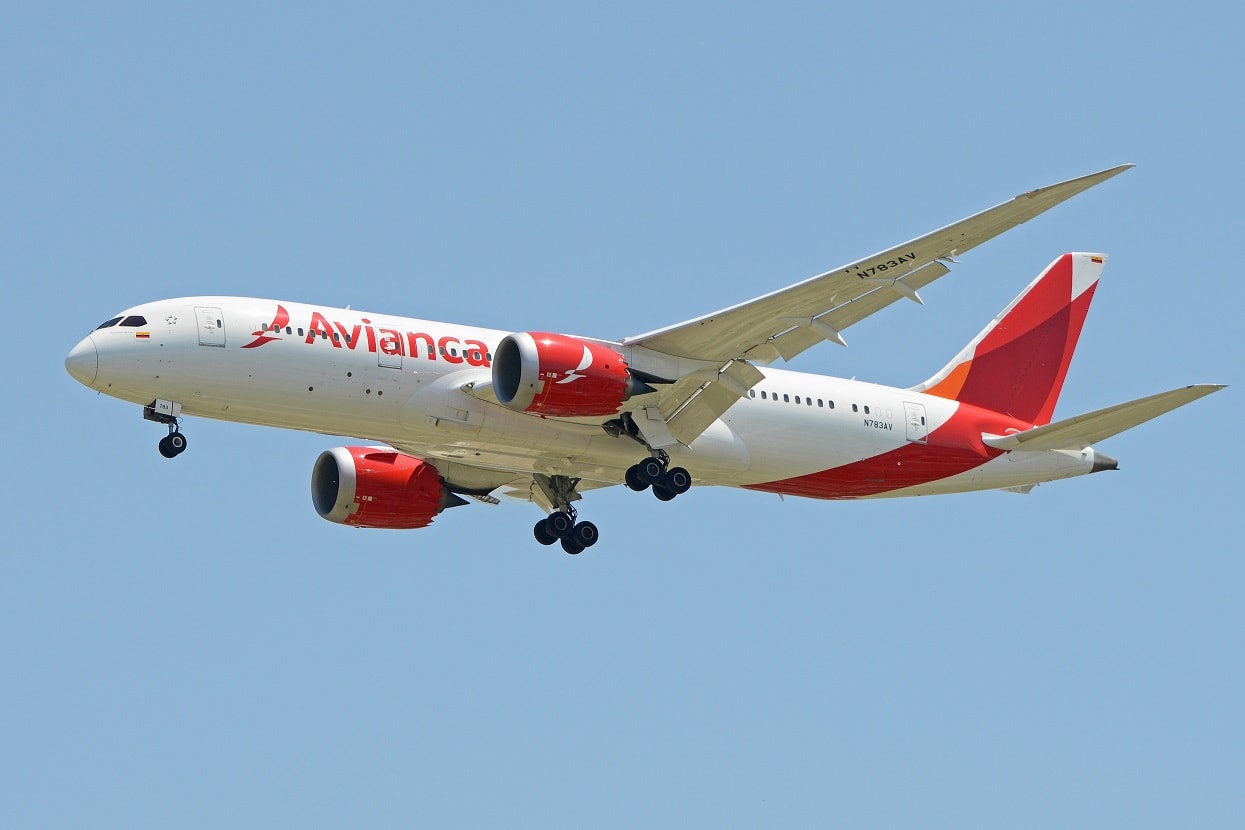 photo source: Wikimedia Commons
Avianca celebrated its 100th anniversary on December 5, 2019. The airline traces it history to the founding of the Sociedad Colombo-Alemana de Transportes Aéreos or SCADTA in late 1919. SCADTA operated as an independent airline for the next few decades, transporting passengers and cargo to nearby countries and the U.S.
Then, in 1940, SCADTA merged with regional Colombian airline SACO (acronym of Servicio Aéreo Colombiano), forming the new Aerovías Nacionales de Colombia S.A. or Avianca. After this, Avianca became the national airline of Colombia.
Did You Know?
Although Avianca is still technically in operation, in May 2020, Avianca filed for Chapter 11 bankruptcy and is one of several major airlines heavily affected by the ongoing COVID-19 pandemic crisis.
---
1. KLM Royal Dutch Airlines
Date Founded: October 7, 1919
Headquarters: Amstelveen, North Holland, Netherlands
Primary Hub(s): Amstelveen, North Holland, Netherlands
Fleet Size: 116
Destinations: 145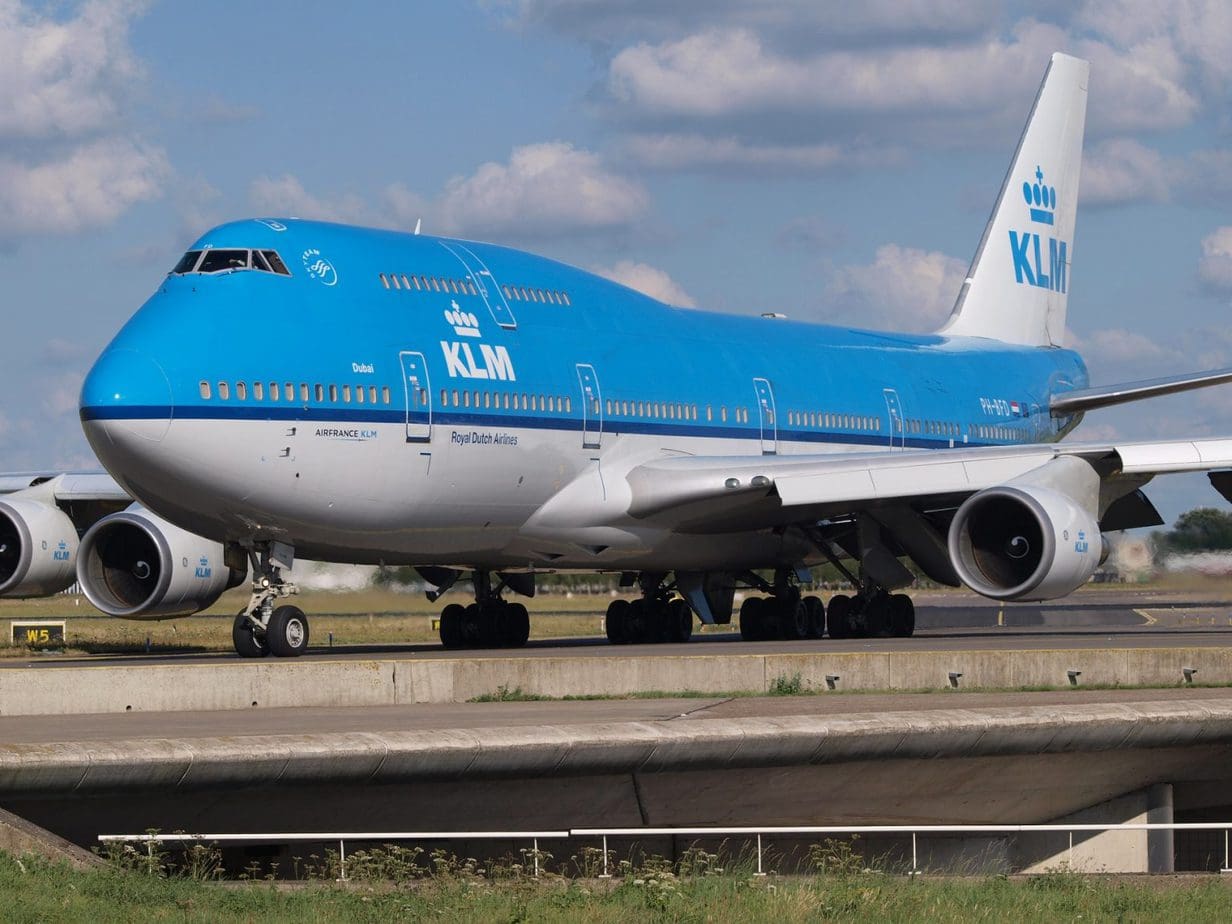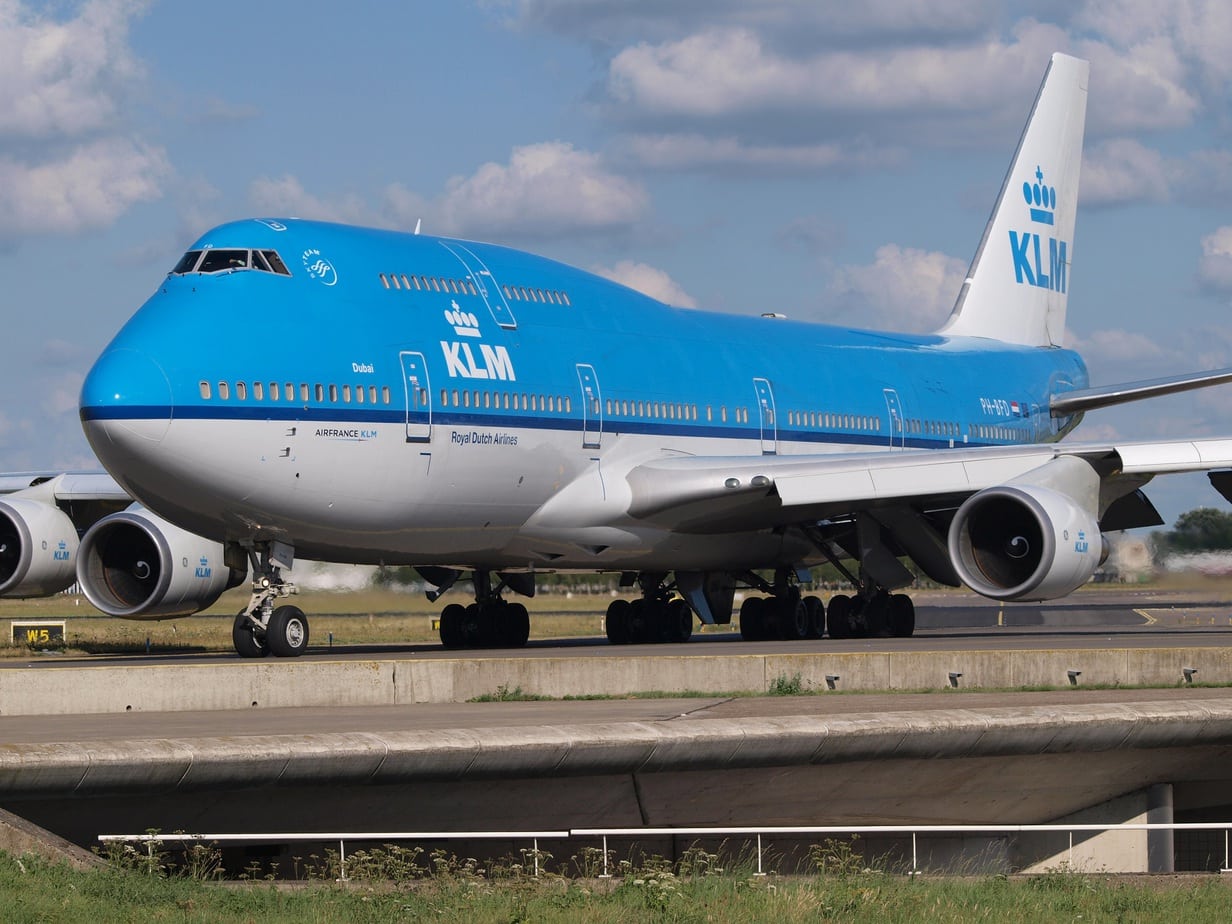 photo source: Wikimedia Commons
KLM Royal Dutch Airlines was founded on October 7, 1919 making it the oldest airline in continuous operation in the world. KLM (Koninklijke Luchtvaart Maatschappij) was founded by eight Dutch businessmen, including Frits Fentener van Vlissingen, as one of the world's first commercial airline. A aviator lieutenant named Albert Plesman, who sponsored the First Aviation Exhibition Amsterdam (ELTA) earlier in 1919, was appointed as KLM's first administrator and director. The first KLM flight took place on May 17, 1920. Since then, KLM Royal Dutch Airlines has grown to a fleet of 116 planes, servicing over 145 destinations.
Did You Know?
The last time that KLM Royal Dutch Airlines was involved with a major disaster was in 1977 when 583 people died when one of KLM's planes attempted to take off without clearance, and collided with a taxiing Pan Am plane. This is known as the Tenerife disaster and it remains as the accident with the highest number of airliner passenger fatalities.
OTHER POSTS YOU MAY BE INTERESTED IN