From the grandeur of medieval France to the rolling hills of Scotland, castles have long been seen as symbols of strength and power and have adorned Europe's landscapes for centuries. But did you know that America has a collection of ancient castles?
Dating back to the 17th century, these iconic structures have held a place in the nation's history, from the Revolutionary War to the civil rights movement.
These 10 oldest castles in America are the epitome of beauty, history, and grandeur. From the iconic Chateau Laroche to the rustic Bacon's Castle, these castles span the country and tell a unique story of the past. Each of these castles has a unique origin that has been preserved and showcased, giving visitors a glimpse into the past.
Whether you are a history or architecture fan, these 10 oldest castles in America are sure to captivate your imagination and take you back in time.
10. Kentucky Castle
Year Founded: 1969
Place: Versailles, Kentucky
Area: 19,355 sq. ft.
Architectural Style: Medieval style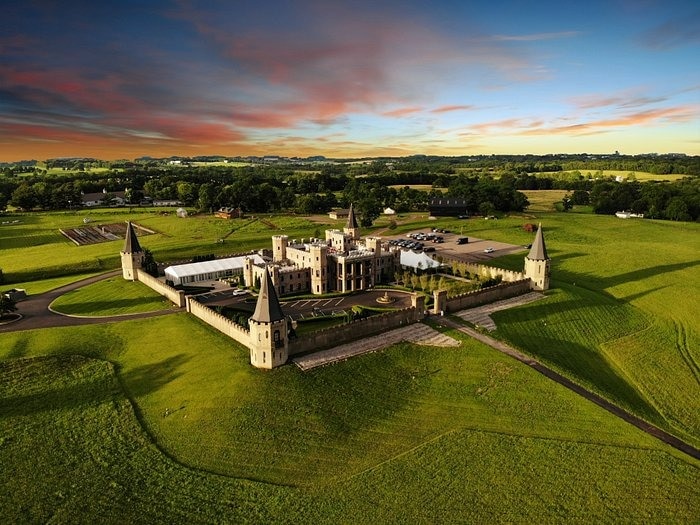 photo source: TripAdvisor
The Kentucky Castle is a castle in Kentucky situated in Versailles, Kentucky, close to Lexington, Kentucky. It is also known as Castle Post, Martin Castle, and Versailles Castle. Off Lexington Road, it is a visible location. On the boundary between Woodford and Fayette counties, the Kentucky Castle looks out over the Elkhorn Creek basin.
The original owners started construction in 1969, and when they changed ownership in 2004, they had a significant restoration. It serves as a venue for special events and a bed & breakfast. The castle has been restored and remodeled by its new owners as of 2017. In addition to holding weddings and other events, the castle also has a working farm-to-table restaurant.
Did You Know?
Over the years, discussions have been made about turning it into a museum or a restaurant with a medieval theme. It had been listed for sale at a price that was reported to be more than $3 million.
---
9. Chateau Laroche
Year Founded: 1929
Place: Loveland, Ohio
Area: 5,000 sq. ft.
Architectural Style: Medieval style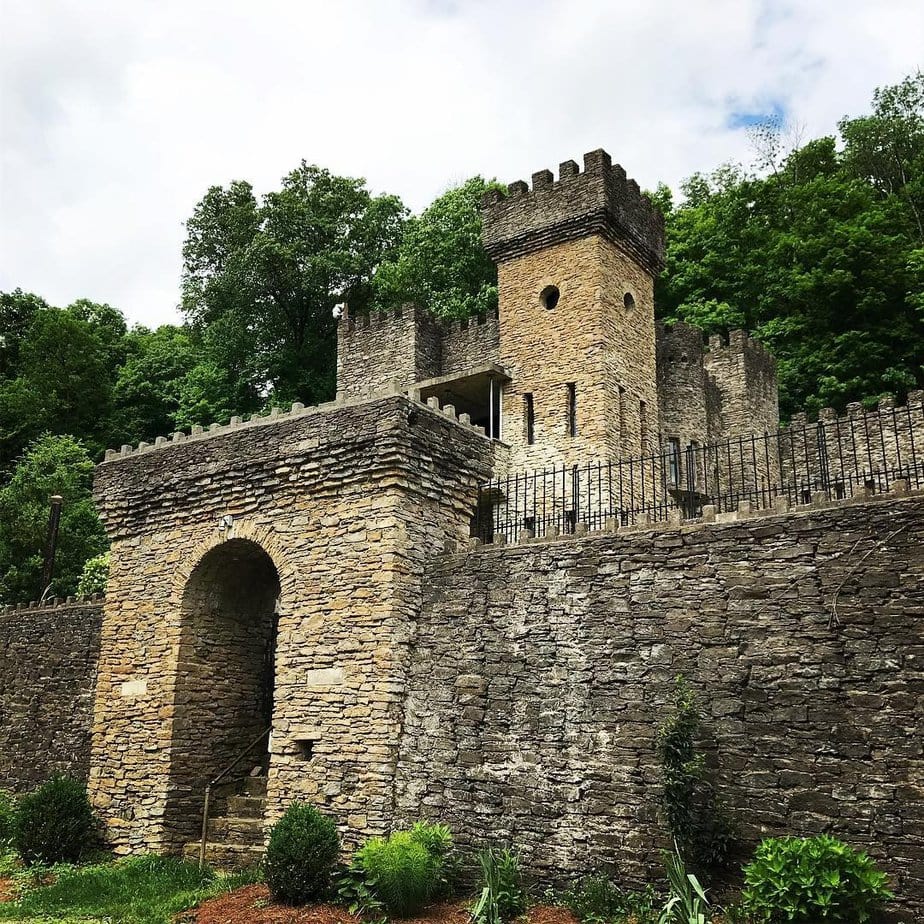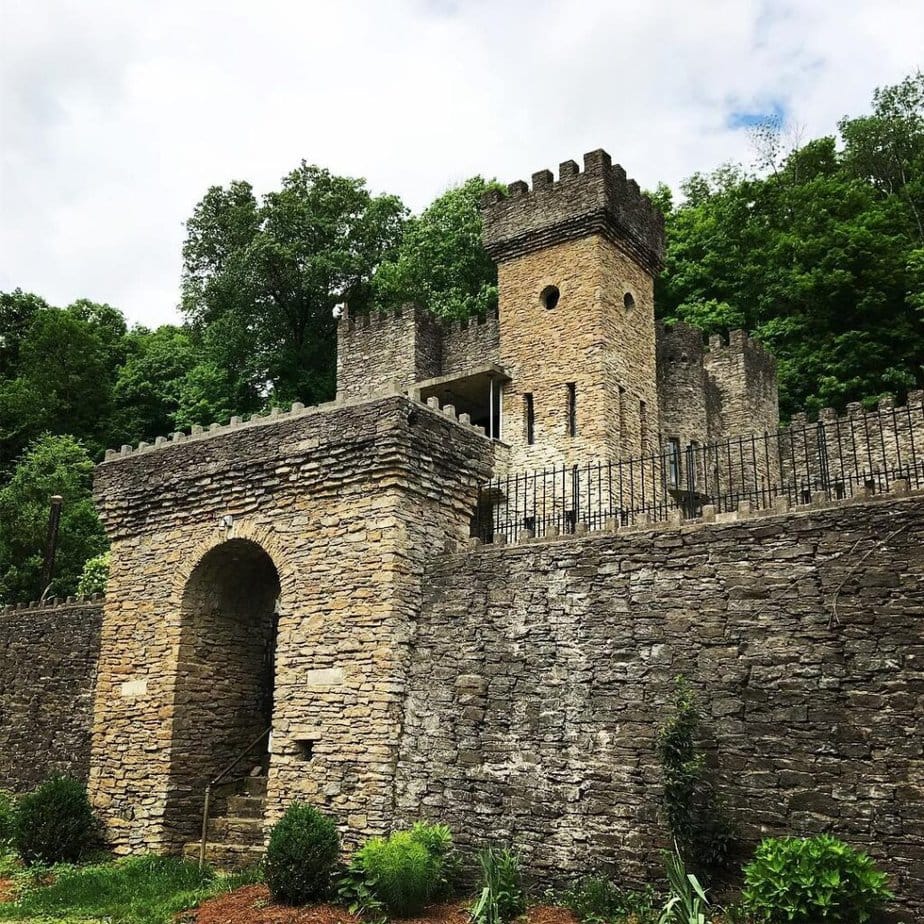 photo source: Ohio.org
Château Laroche museum, also called the Loveland Castle, is located on the Little Miami River's banks just north of Loveland, Ohio. Harry D. Andrews, a Boy Scout unit commander, a veteran of World War I, and a medievalist, started building the castle-like structure in the 1920s. He constructed the palace on two pieces of land he acquired by purchasing Cincinnati Enquirer year subscriptions.
Currently, a video about Andrews' struggle to realize his ambition is kept in the East tower. Many stones that Andrews brought back from his travels throughout the world and others that his friends and followers sent to him from various countries are displayed on the upstairs chapel walls. A greenhouse and an addition to the outdoor gardens were just finished.
Did You Know?
Over the years, reports of the castle's haunting have been made frequently by the volunteer knights of Chateau Laroche.
---
8. Hearst Castle
Year Founded: 1919 to 1947
Place: San Simeon, California
Area: 68,500 sq. ft.
Architectural Style: Spanish Colonial Revival, Mediterranean Revival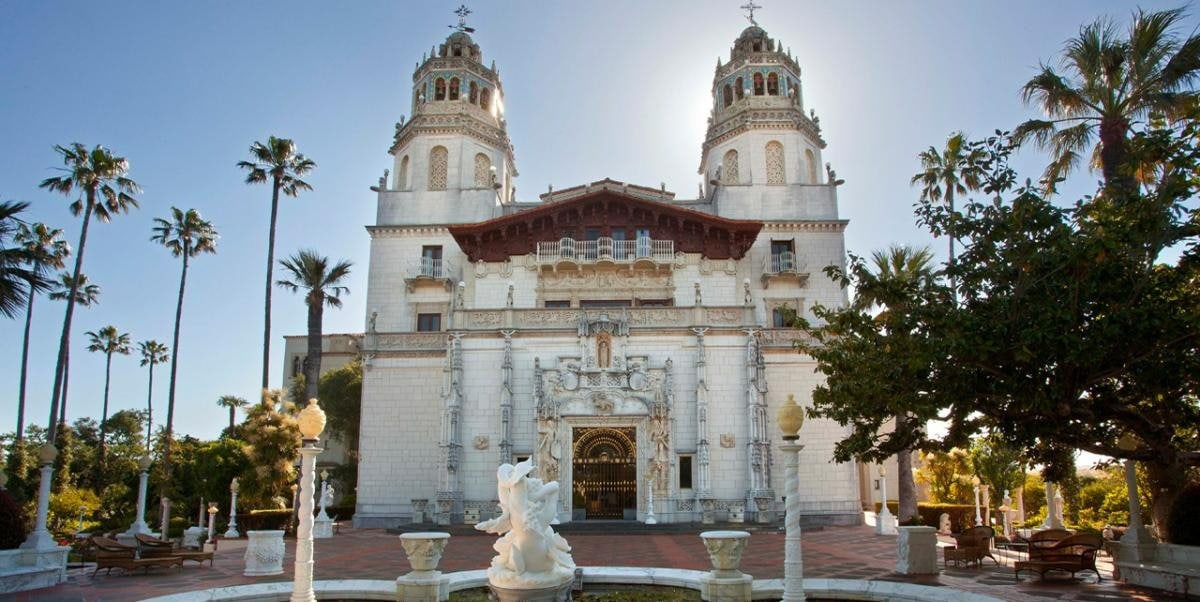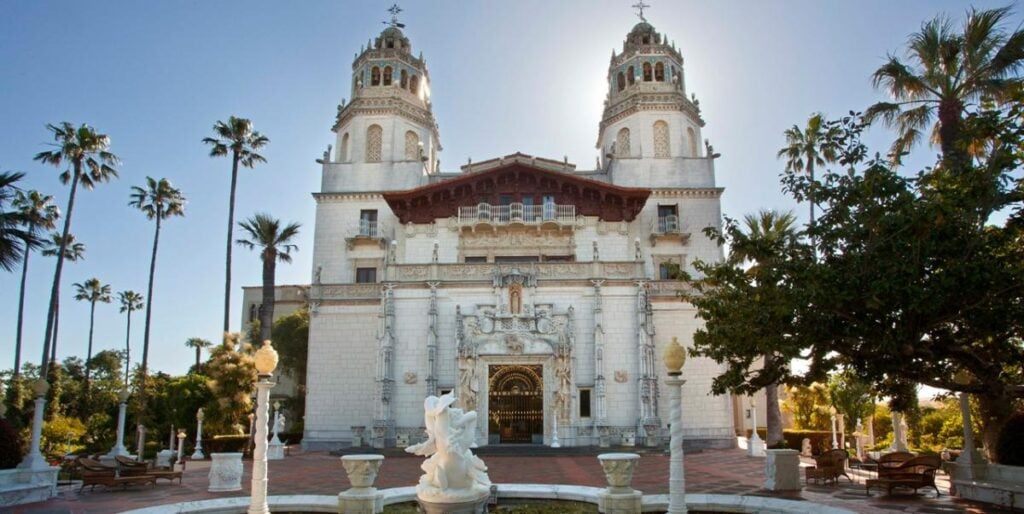 photo source: Visit California
William Randolph Hearst formerly owned the mansion known as Hearst Castle, also known as La Casa Grande ("The Big House"), near San Simeon, California. Julia Morgan created the opulent Mediterranean Revival home between 1919 and 1947. The castle and estate have been included as a component of the Hearst San Simeon State Historical Monument since 1958.
The main mansion, which earned the name Hearst Castle, serves as the estate's focal point. Its exterior, bell towers, and elaborate ornamentation resembled a Spanish cathedral and were created in the Mediterranean Revival architectural style. The sitting room's velvet-covered walls and painted ceiling from the 18th century were initially found in an Italian palace.
Did You Know?
The 115 rooms of Hearst Castle include a theatre, a beauty parlor, 38 bedrooms, and more than 40 bathrooms.
---
7. Fonthill Castle
Year Founded: 1908
Place: Doylestown, Pennsylvania
Area: 2,906,255.8 sq. ft.
Architectural Style: Gothic architecture, Medieval architecture, Byzantine architecture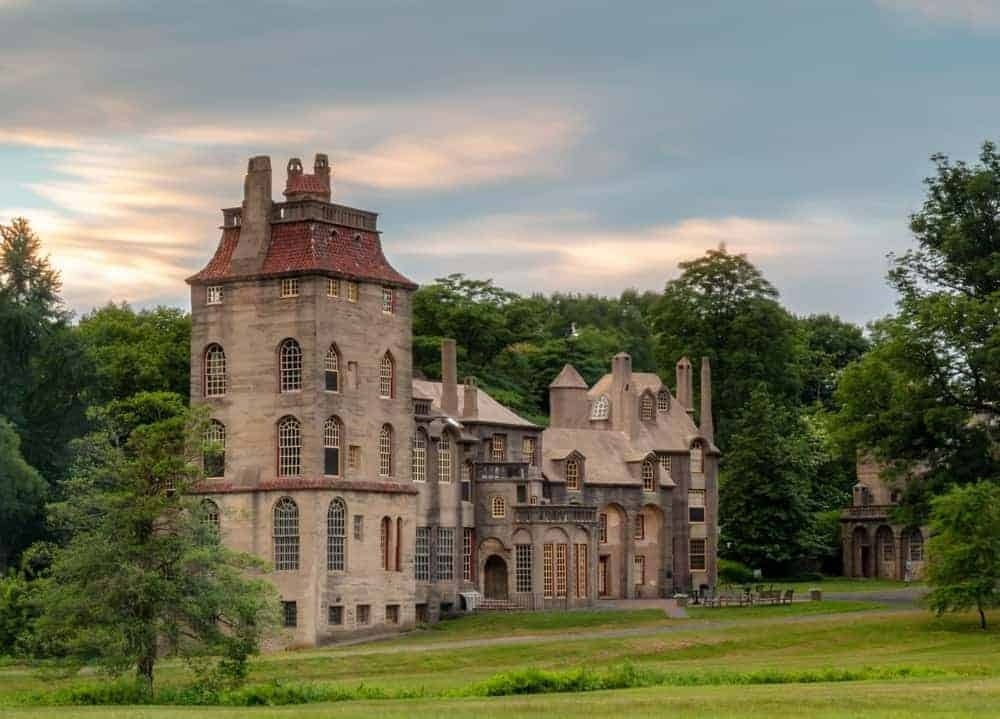 photo source: Uncovering PA
Fonthill Castle, pioneering use of poured-in-place concrete, was constructed between 1908 and 1912 and had 44 rooms, more than 200 windows, 18 fireplaces, 10 baths, and one powder room. Pastel colors were initially used to paint the inside, but time, sunshine, and other environmental factors have virtually eliminated any traces of the earlier colors.
The Castle was included in the National Register of Historic Places in 1972 and later joined the Mercer Museum, the Moravian Pottery and Tile Works, and other buildings in a National Historic Landmark District. The only poured-in-place concrete buildings constructed by Mercer are these three.
Did You Know?
Henry Chapman Mercer, an archaeologist and tile manufacturer, lived in Fonthill Castle.
---
6. Joslyn Castle
Year Founded: 1903
Place: Omaha, Nebraska
Area: 239,580 sq. ft.
Architectural Style: Scottish Baronial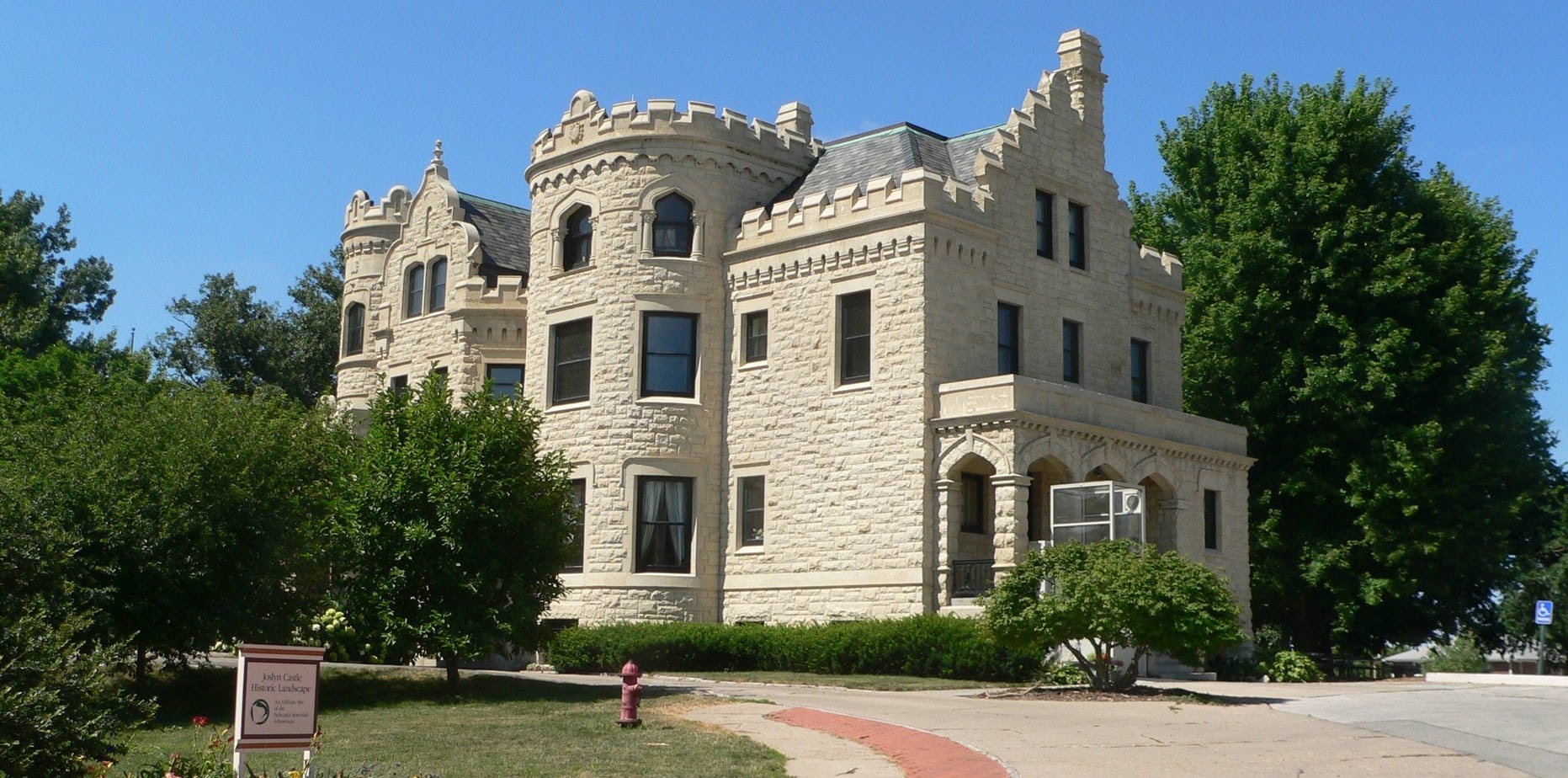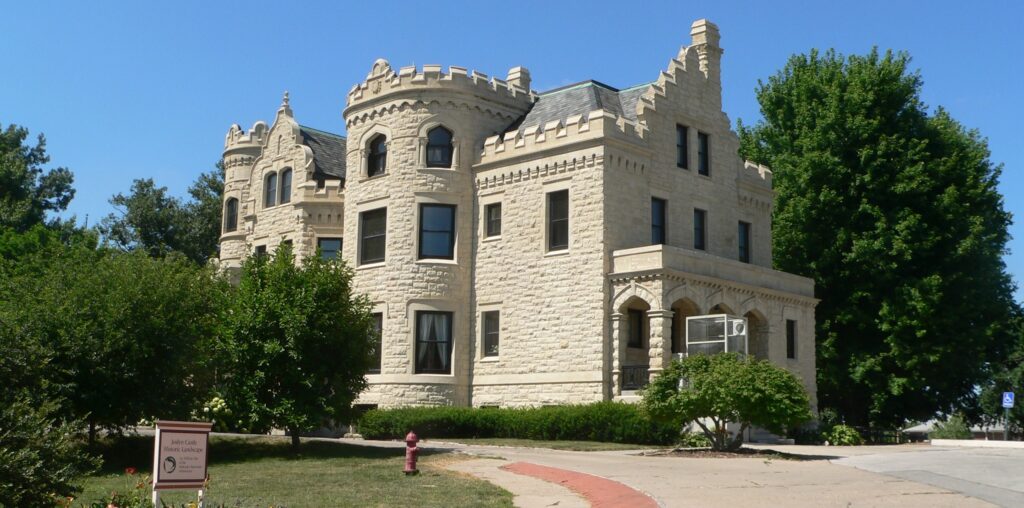 photo source: Wikimedia Commons
The Joslyn Castle was listed on the National Register of Historic Places in 1972 after being constructed in the Scottish Baronial style in 1903. In 1979, it received the Omaha landmark designation. The Joslyn Castle is a well-known tourist destination that offers daily entry and options to reserve for photo shoots, special parties, and private tours. It also welcomes visitors from all over the world.
John McDonald, a well-known regional architect, created Joslyn Castle. A short time after purchasing a property outside of Omaha in 1893, George Joslyn started landscaping it. Jens Jensen, a landscape architect, also created the ponds and rock work for the conservatory within the home.
Did You Know?
The Castle has a wrought iron door that weighs more than a ton.
---
5. Boldt Castle
Year Founded: 1900
Place: Alexandria Bay, New York
Area: approximately 60,000 sq. ft.
Architectural Style: Victorian architecture, Medieval architecture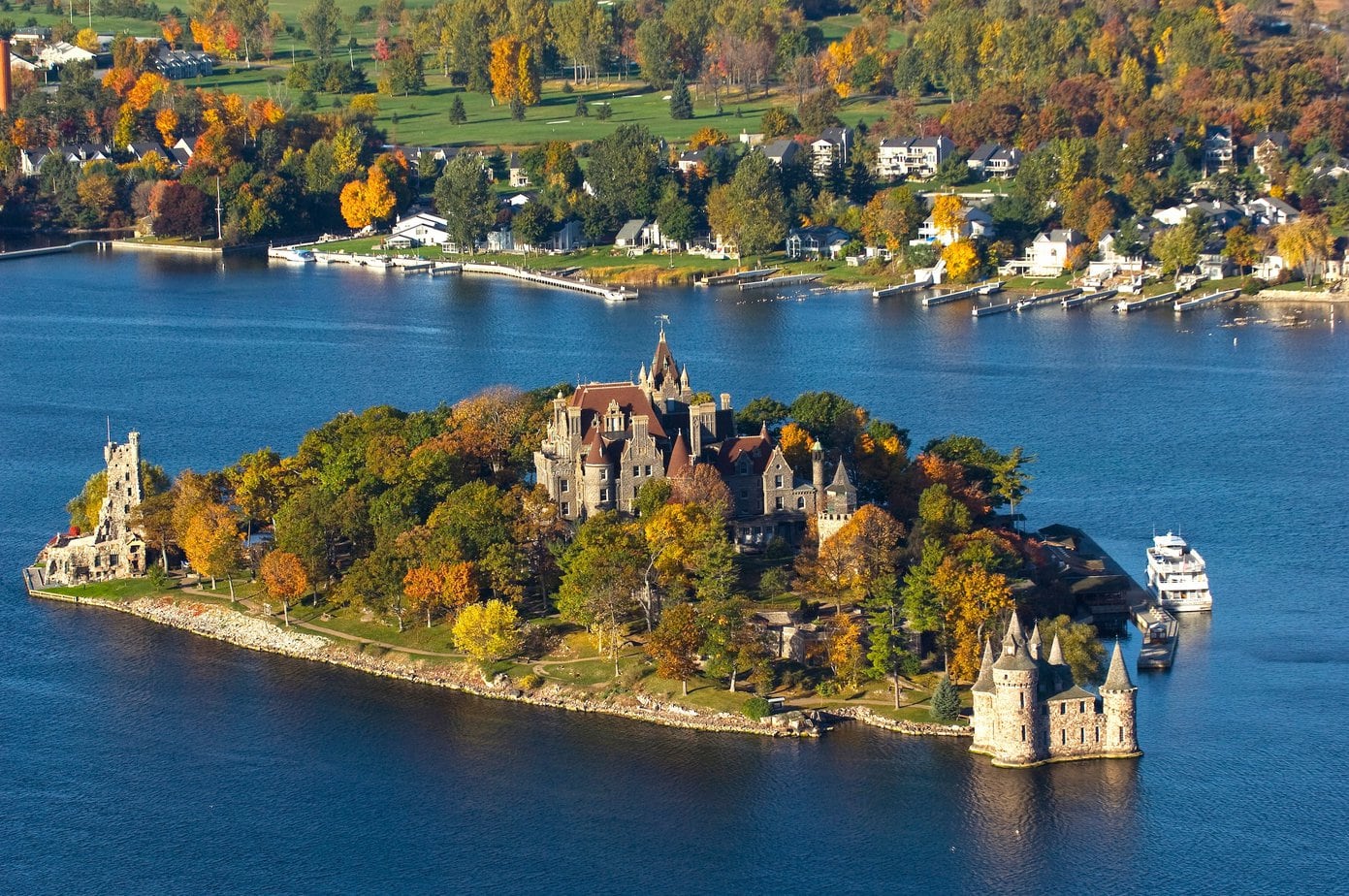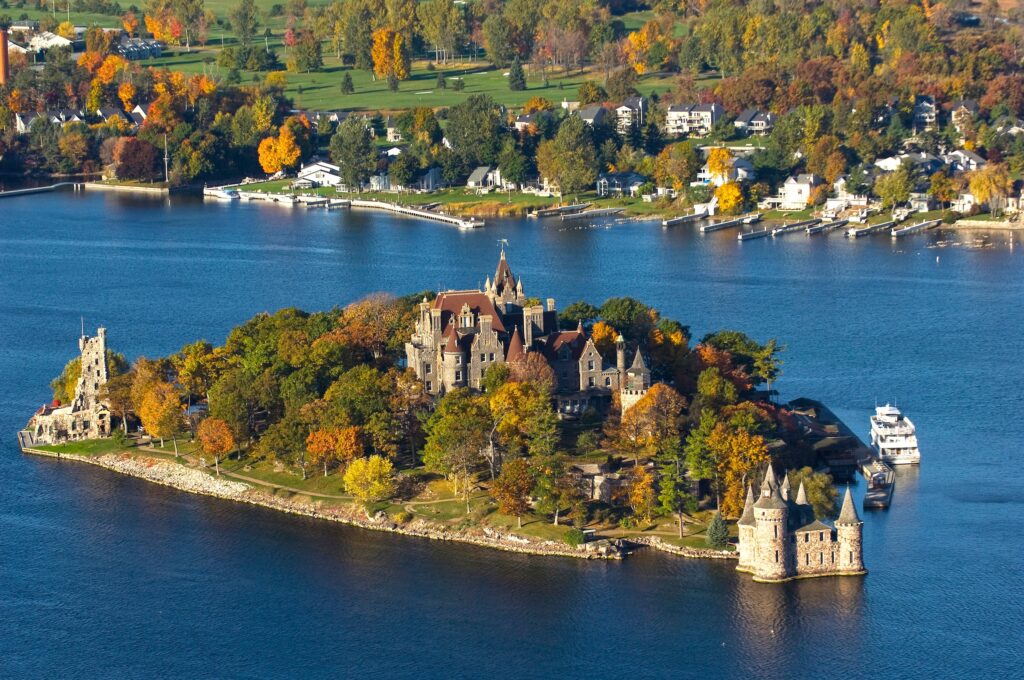 photo source: ILoveNY.com
Boldt Castle is a significant landmark and popular tourist destination in the Thousand Islands area of the U.S. state of New York. In addition, heart Island in the Saint Lawrence River is open to visitors on a seasonal basis from mid-May to mid-October. In Jefferson County, Heart Island is a portion of the Town of Alexandria.
From Clayton, New York; Alexandria Bay, New York; Ivy Lea, Ontario; and Gananoque, Rockport, visitors may now go to Boldt Castle via ferry, private boat, or tour boat. The public can tour most of the grounds and structures for a charge. Additionally, Heart Island offers complimentary private boat docking.
Did You Know?
Since entering the island is deemed entering the nation from Canada, visitors from that country must present proper identification when they arrive.
---
4. Biltmore Estate
Year Founded: 1889 to 1895
Place: Asheville, North Carolina
Area: 178,926 sq. ft.
Architectural Style: Châteauesque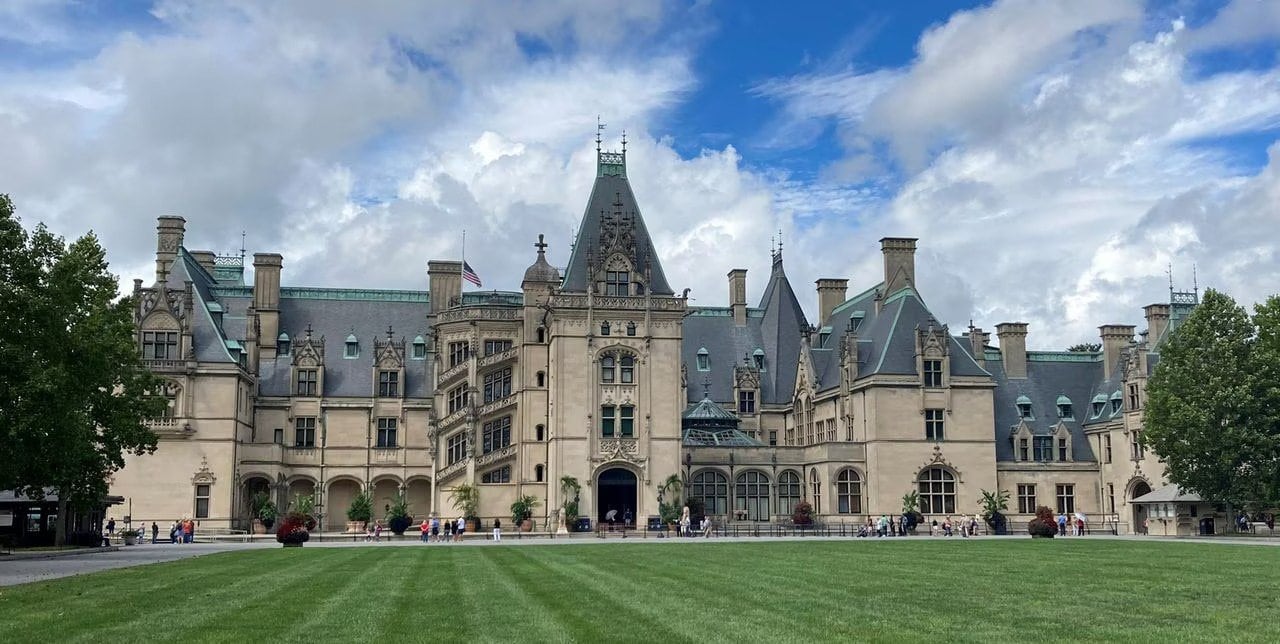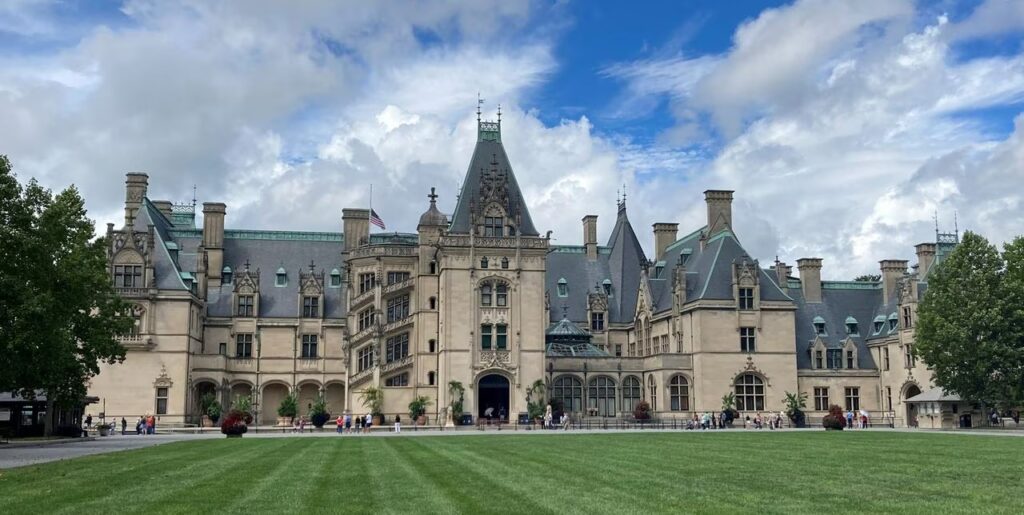 photo source: Cleveland.com
As George W. Vanderbilt's vacation residence, Biltmore Estate was constructed in the late 1800s. The French Renaissance home, regarded as the largest private estate in the United States, is its most notable feature. Frederick Law Olmsted created the grounds that surround the building.
In addition to various gardens, Olmsted also constructed the first maintained forest in the United States on the estate. The estate was intended to suggest that it was a retreat and had stunning views that included stands of bamboo, which Olmsted said made visitors feel like they were "closer to the sun."
Did You Know?
Aside from a library with 10,000 books, the castle has a sizable collection of artwork and antiquities.
---
3. Bishop's Palace
Year Founded: 1887 to 1893
Place: Galveston, Texas
Area: 19,082 sq. ft.
Architectural Style: Late Victorian, Eclectic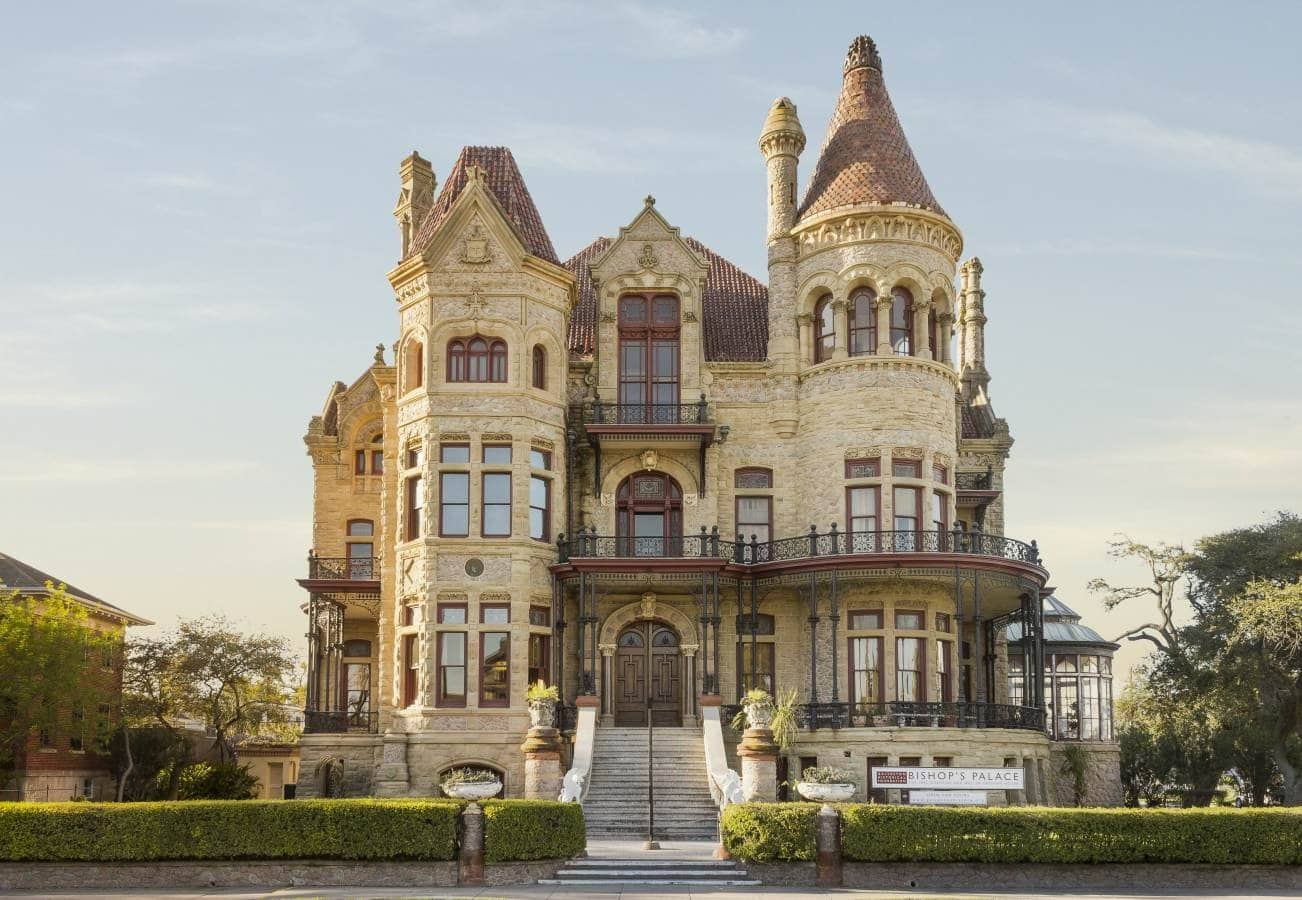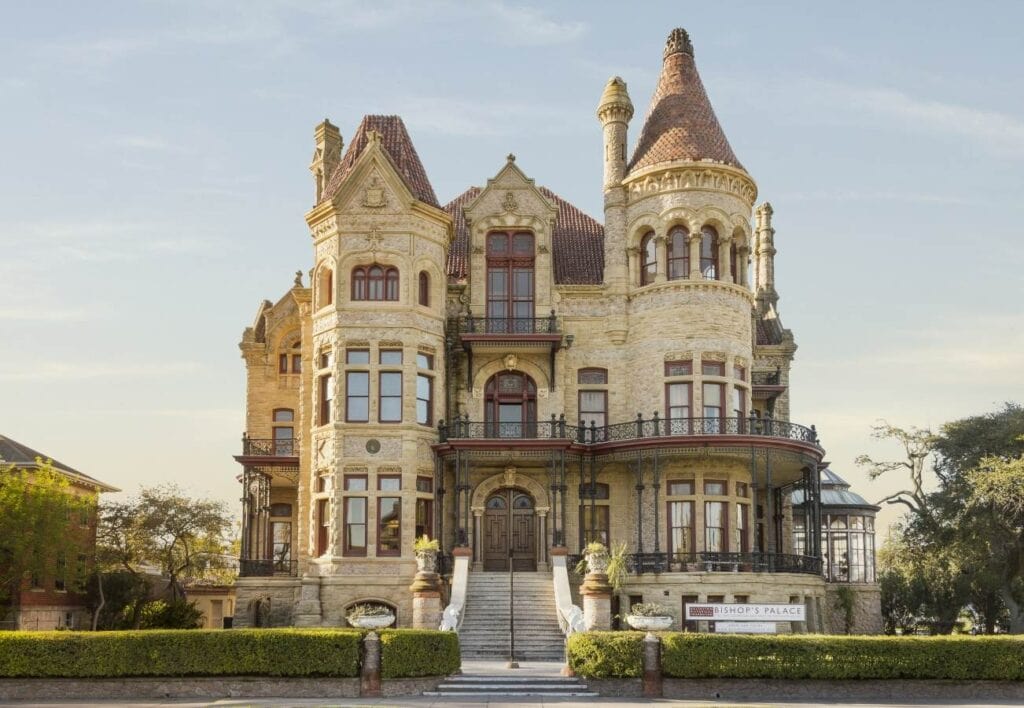 photo source: Visit Galveston
Located on Broadway and 14th Street in Galveston, Texas's East End Historic District, The Bishop's Palace, also known as Gresham's Castle, is a lavish 19,082 square foot (1,772.8 square meters) Victorian-style home. The Gresham home was constructed of stone and strong enough to resist the 1900 great hurricane.
The Gresham family opened their house to hundreds of hurricane survivors. Architect Nicholas J. Clayton of Galveston constructed the home between 1887 and 1893 for politician and attorney Walter Gresham, his wife Josephine, and their nine children.
Bishop Christopher E. Byrne lived there until the Roman Catholic Diocese of Galveston acquired it in 1923. It was located next to the Sacred Heart Church.
Did You Know?
The castle's value today is estimated to be more than $5.5 million, despite its estimated original cost of $250,000.
---
2. Iolani Palace
Year Founded: 1879
Place: Honolulu, Hawaii
Area: 461,736 sq. ft.
Architectural Style: American Florentine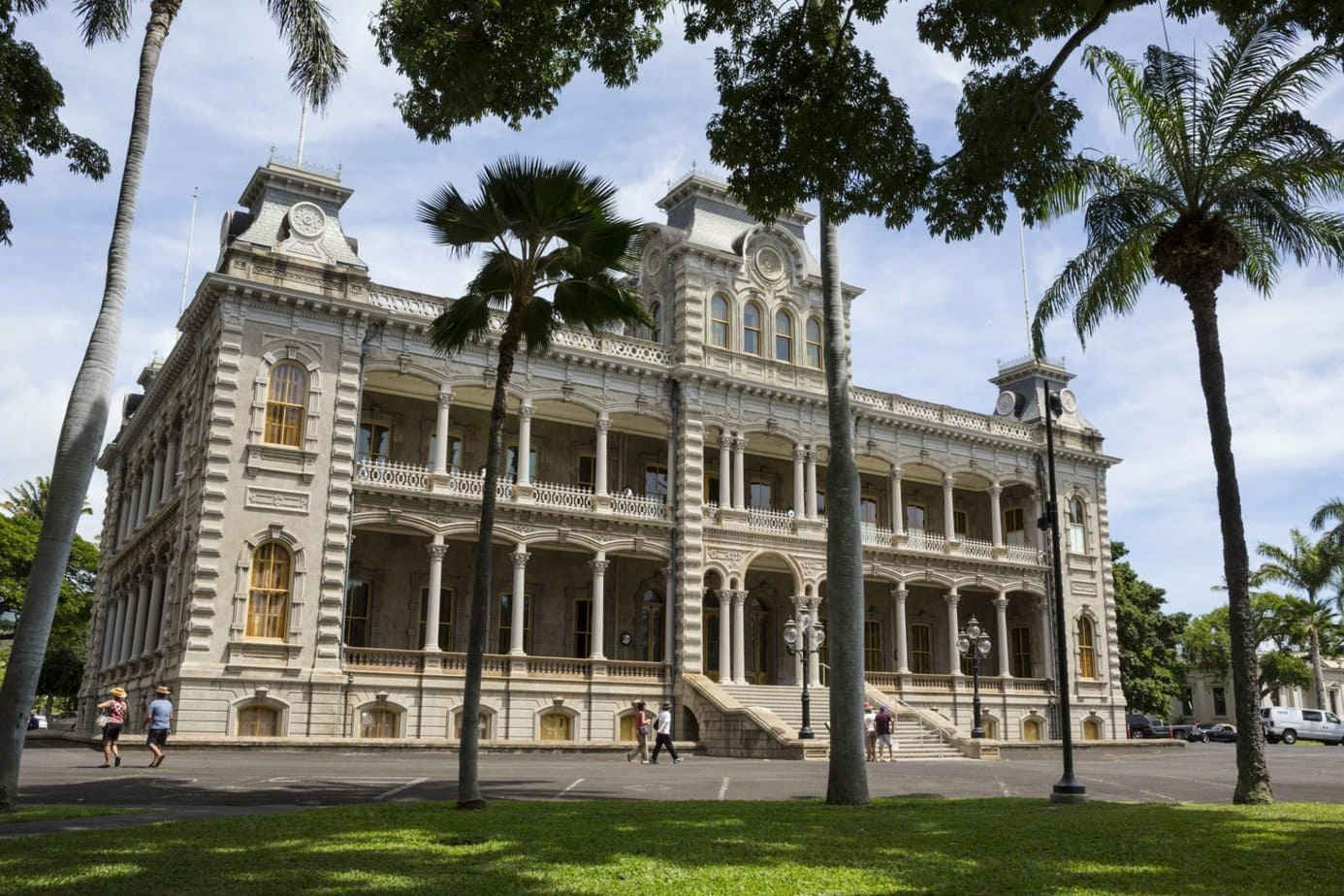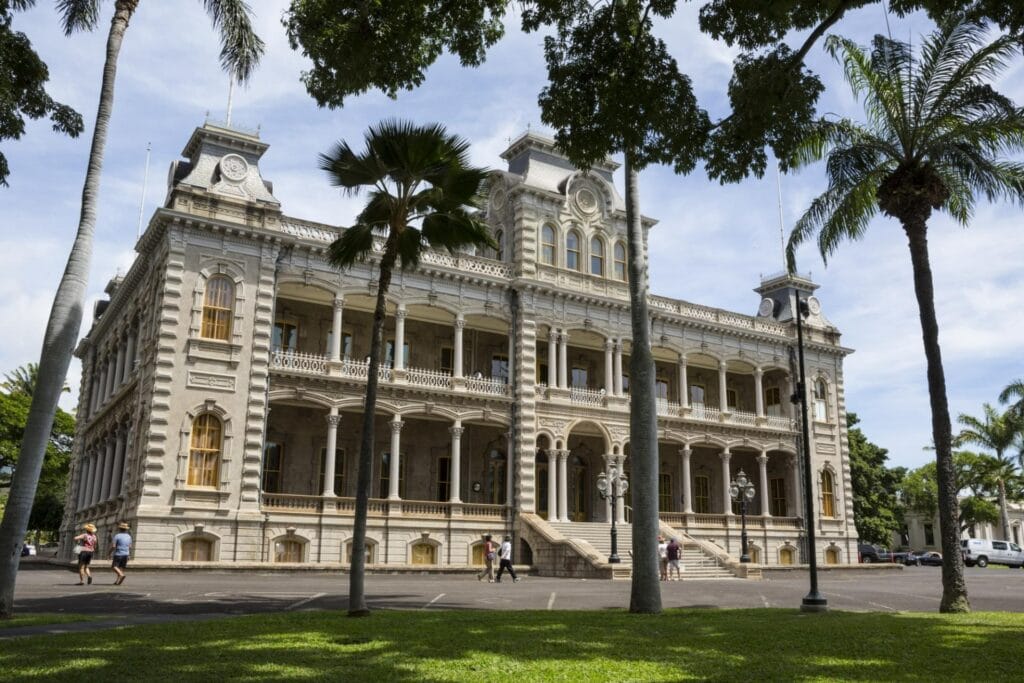 photo source: Go Hawaii
From Kamehameha III (1845) of the Kamehameha Dynasty until Queen Lili'uokalani (1893) of the Kal'kaua Dynasty, which her brother King David Kal'kaua established, the monarchs of the Kingdom of Hawai'i resided at the Iolani Palace. It may be found in downtown Honolulu in the Hawaiian state of the United States, in the capitol area.
The National Register of Historic Places now recognizes it as a National Historic Landmark. The structure served as the capital of the Provisional Government, Republic, Territory, and State of Hawaii from 1893, when the monarchy was abolished, until 1969. In 1978, the palace underwent restoration and was made public as a museum.
Did You Know?
In 2008, the castle served as the backdrop for the film Princess Kaiulani, which followed Princess Victoria Kaiulani Cleghorn.
---
1. Bacon's Castle
Year Founded: 1665
Place: Surry County, Virginia
Area: Almost 9000 sq. ft.
Architectural Style: Jacobean and Greek revival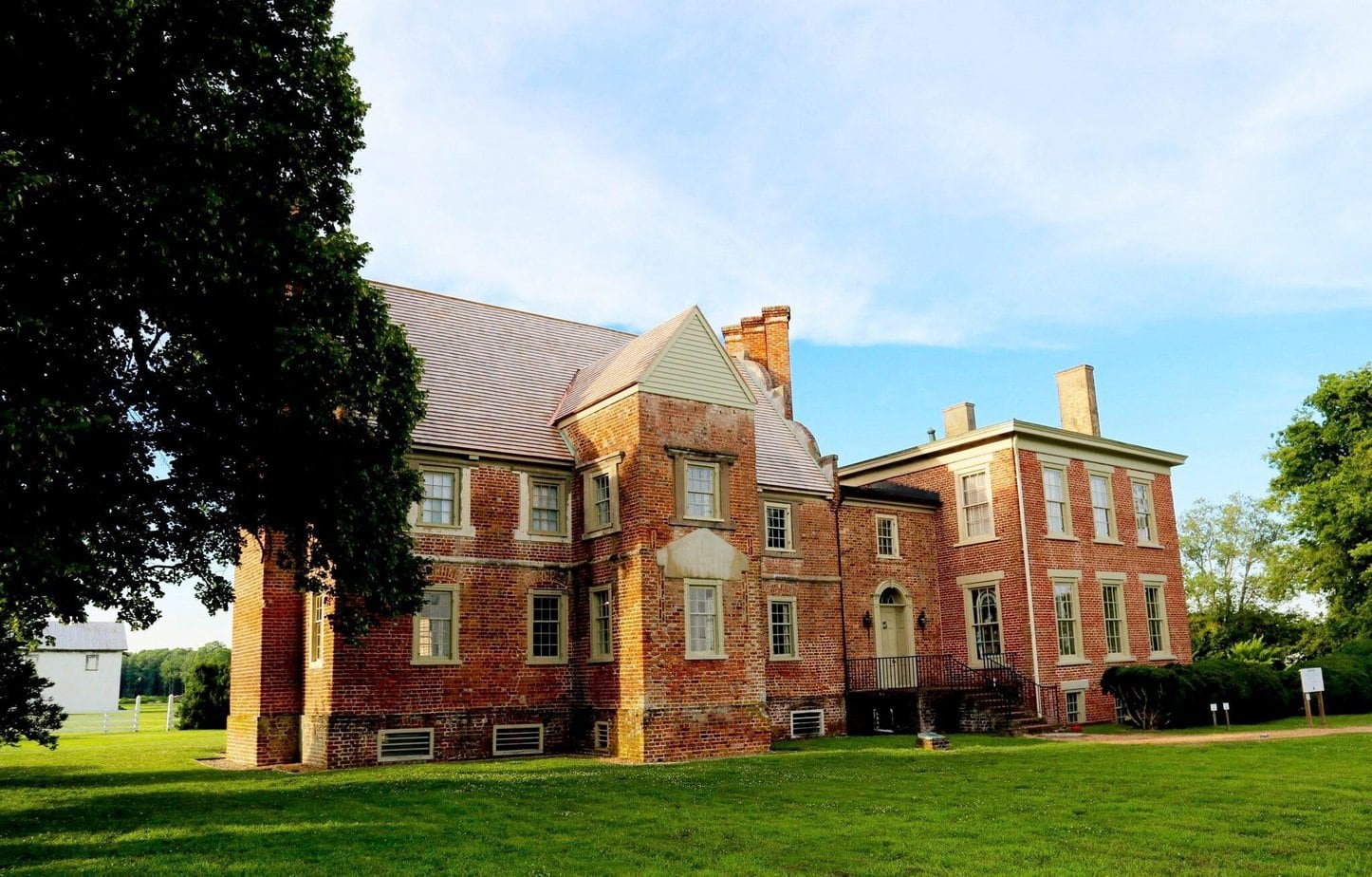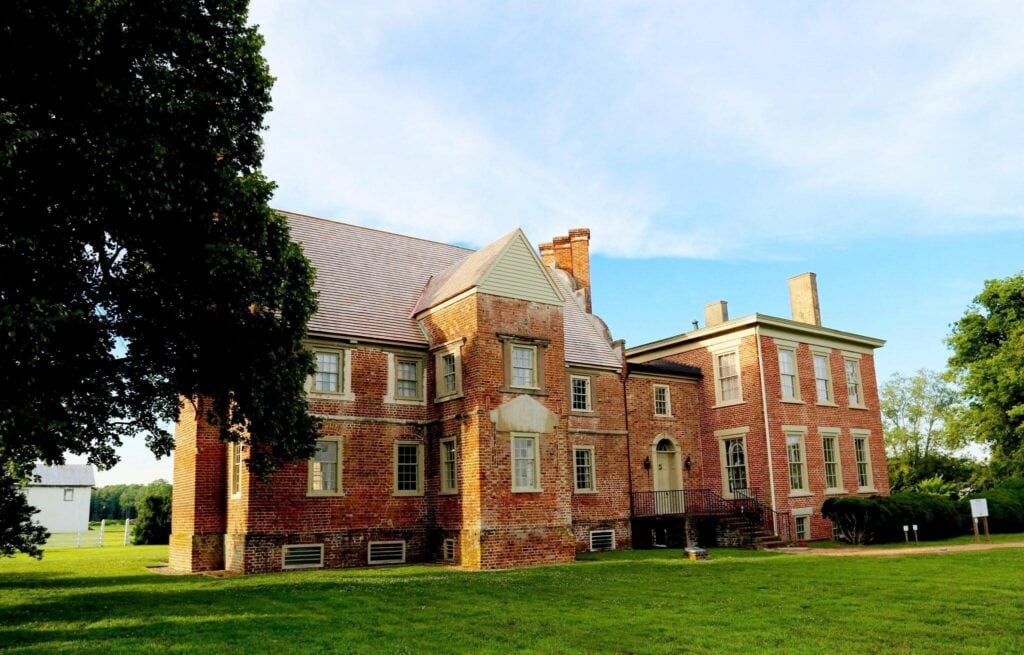 photo source: Virginia.org
The oldest caste in America is called Bacon's Castle, often referred to as "Allen's Brick House" or the "Arthur Allen House." Bacon's Castle is situated in Surry County, Virginia, in the United States. Built in 1665, it is regarded as one of the most unusual examples of Jacobean architecture in the New World.
The residence earned the nickname "Bacon's Castle" because Nathaniel Bacon's supporters used it as a fort or "castle" in 1676, during Bacon's Rebellion. However, contrary to common belief, Bacon did not reside in Bacon's Castle and is not even thought to have paid a visit there.
Did You Know?
Today, Bacon's Castle is a historical monument that welcomes visitors and a house museum.
---
OTHER POSTS YOU MAY BE INTERESTED IN