New York is an amazing place to live, with one of the most vibrant and bustling central business districts in the world. Manhattan,specifically, is a place to build buildings and industries. It's also the best place for businesses looking for an ideal place to do their marketing and sales activities.
Manhattan's history is a rich one, with many historic buildings left behind. As old as they may be, they still stand tall in the middle of all the new skyscrapers and tall office buildings. (hotelfauchere.com) There are many different types of old buildings that have been around for decades, if not centuries.
Here's an overview of the oldest buildings in Manhattan, as well as a list of all the eight oldest buildings on the island.
8. Angel Orensanz Center
Year established: 1849
Location: 172 Norfolk St, New York, NY 10002
Purpose: Art Gallery, Museum, Event Space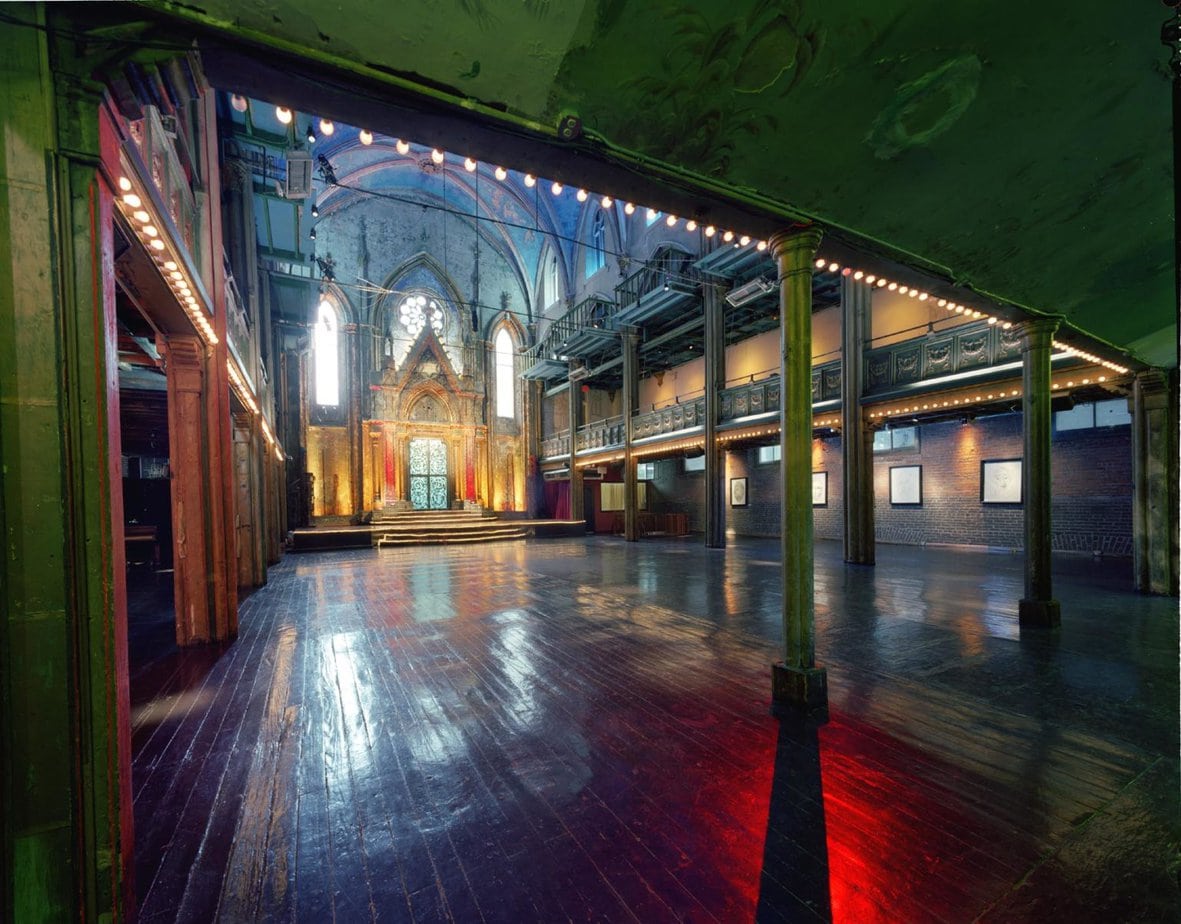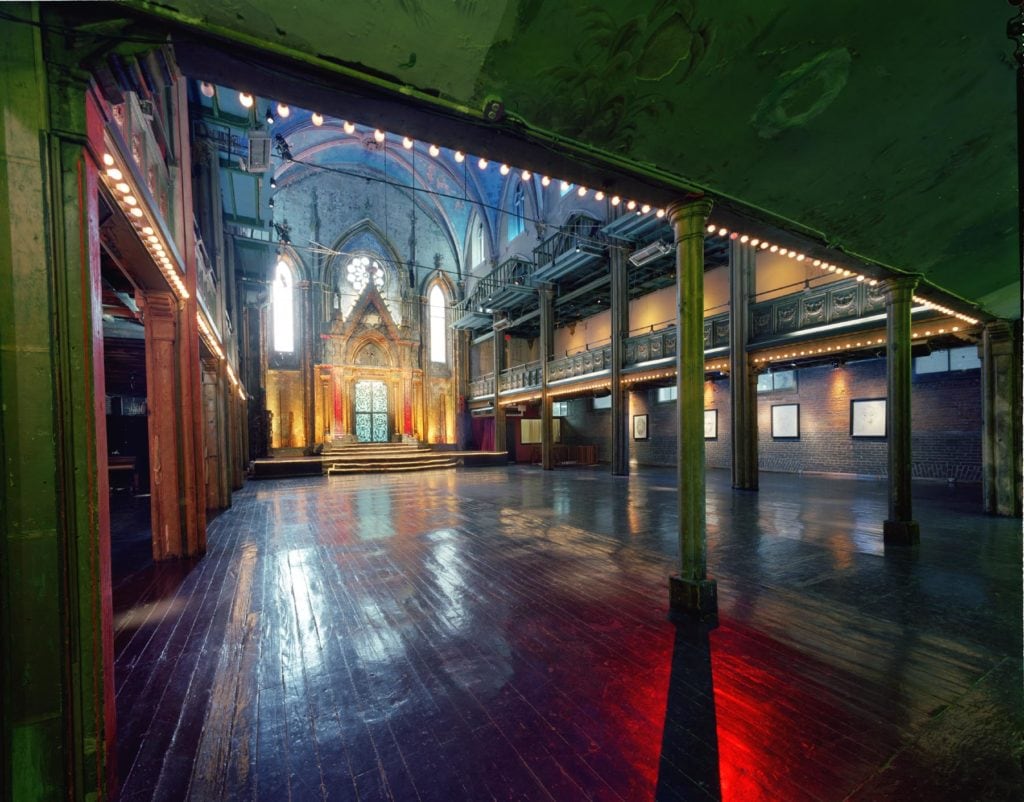 photo source: orensanznyc.files.wordpress.com
This former Jewish synagogue, which was built in 1849, is the oldest standing temple in New York City and the fourth oldest in the nation. Congregation Anshe Chesed, founded in 1825, was responsible for constructing it. It merged with another congregation in 1874, at which point it ceased to exist.
Since 1986, the structure has served as the Angel Orensanz Center, an art studio for its namesake and a hub for local culture. Spanish-born sculptor and painter Orensanz moved in and acquired the structure that year.
It was in poor condition due to years of vandalism and had been abandoned since 1974.
All kinds of artists can exhibit at the center, and the space can be hired out for events.
Did You Know?
Rosh Hashanah and Yom Kippur services are held here at the Shul of New York.
---
7. The Bridge Cafe
Year established: 1794
Location: 279 Water St, New York, NY 10038
Purpose: Restaurant and Bar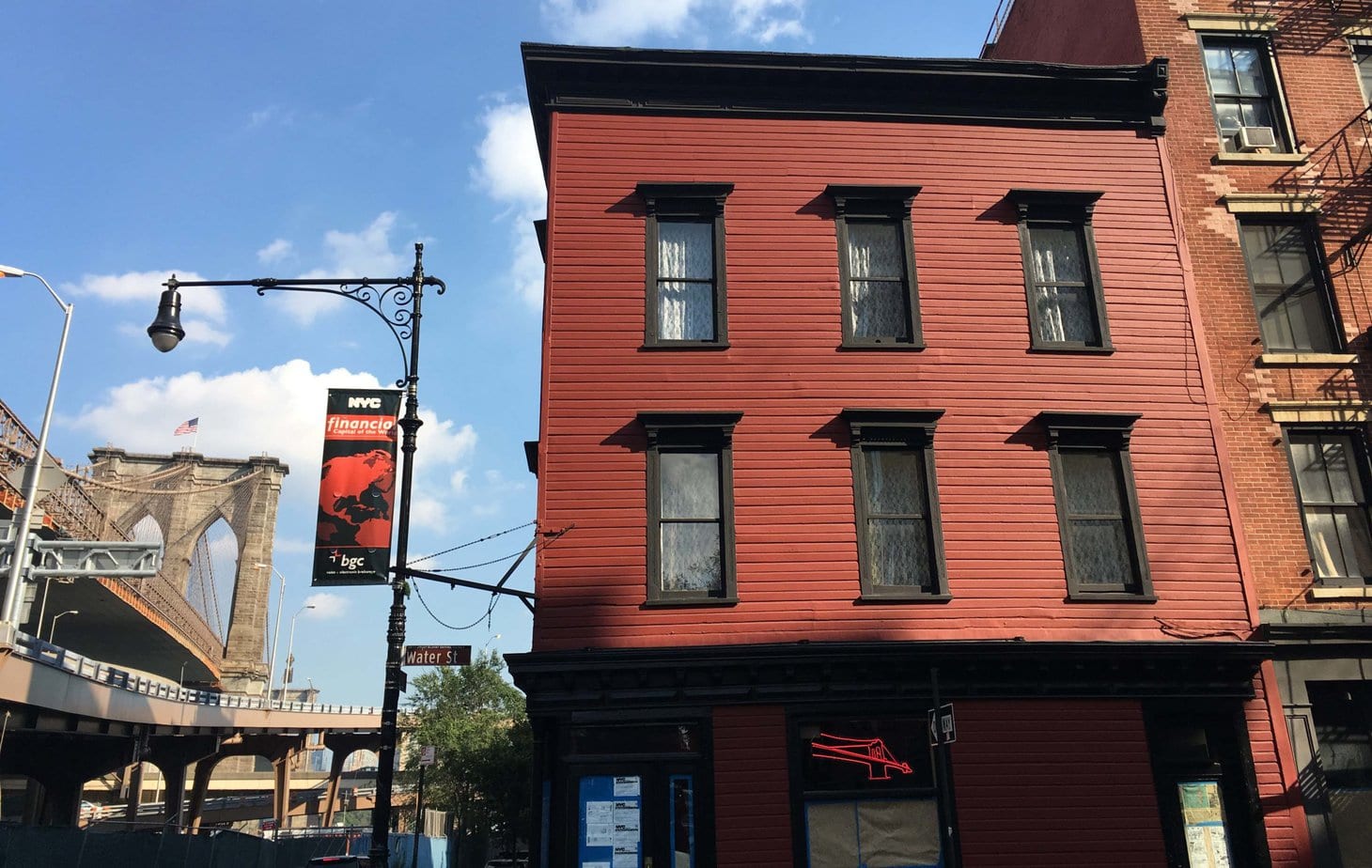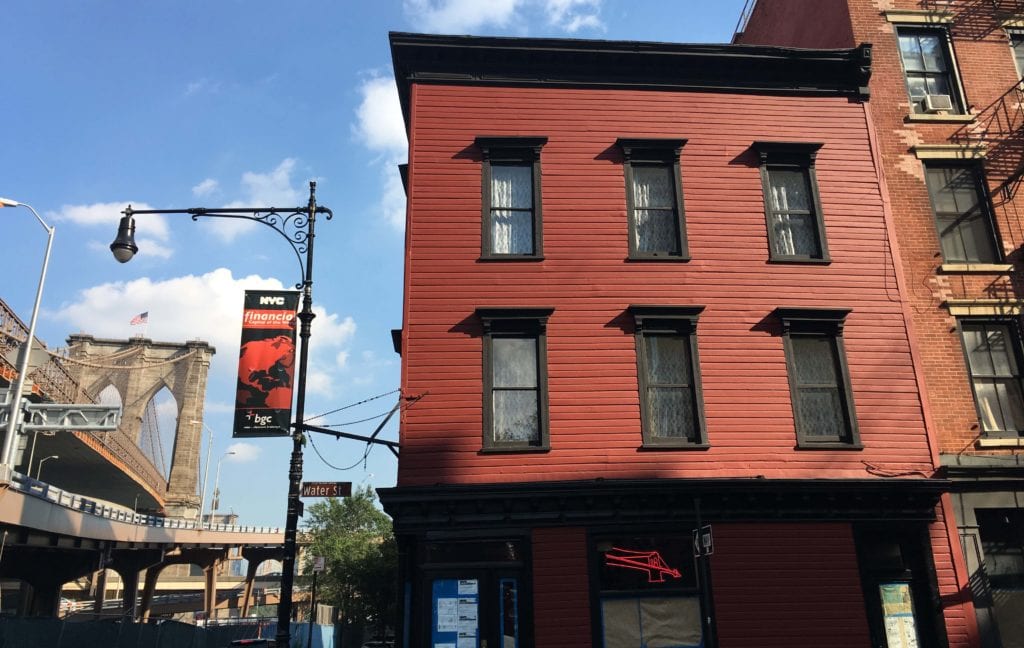 photo source: 6tocelebrate.org
The Bridge Cafe is a historic landmark in Manhattan, New York City. It was opened in 1794 by Jack Weprin, who continued the legacy of his resto-bar serving the community throughout his life.
The Bridge Cafe is now owned by his son, Adam Weprin, The Bridge Cafe's striking design made it a popular venue for artists and writers alike.
The oldest bar in New York still open for business is the Bridge Cage. Since it was finished in 1792, the structure has housed a brothel upstairs as well as a porterhouse and grocers that serve beer.
Gourmet meals, a huge whiskey selection, and excellent beer are all served here.
The location once housed "a supermarket and wine and porter bottler," which opened in 1794, and has since been the location of a number of eating and drinking facilities. In city directories from the nineteenth century, the structure was alternately listed as a store, a porterhouse, or a bar.
Did You Know?
It has over the years served pirates and sailors from the neighboring marina (thus the brothel upstairs).
---
6. Edward Mooney House
Year established: between 1785 and 1789
Location: 18 Bowery, New York, NY 10013
Purpose: Row House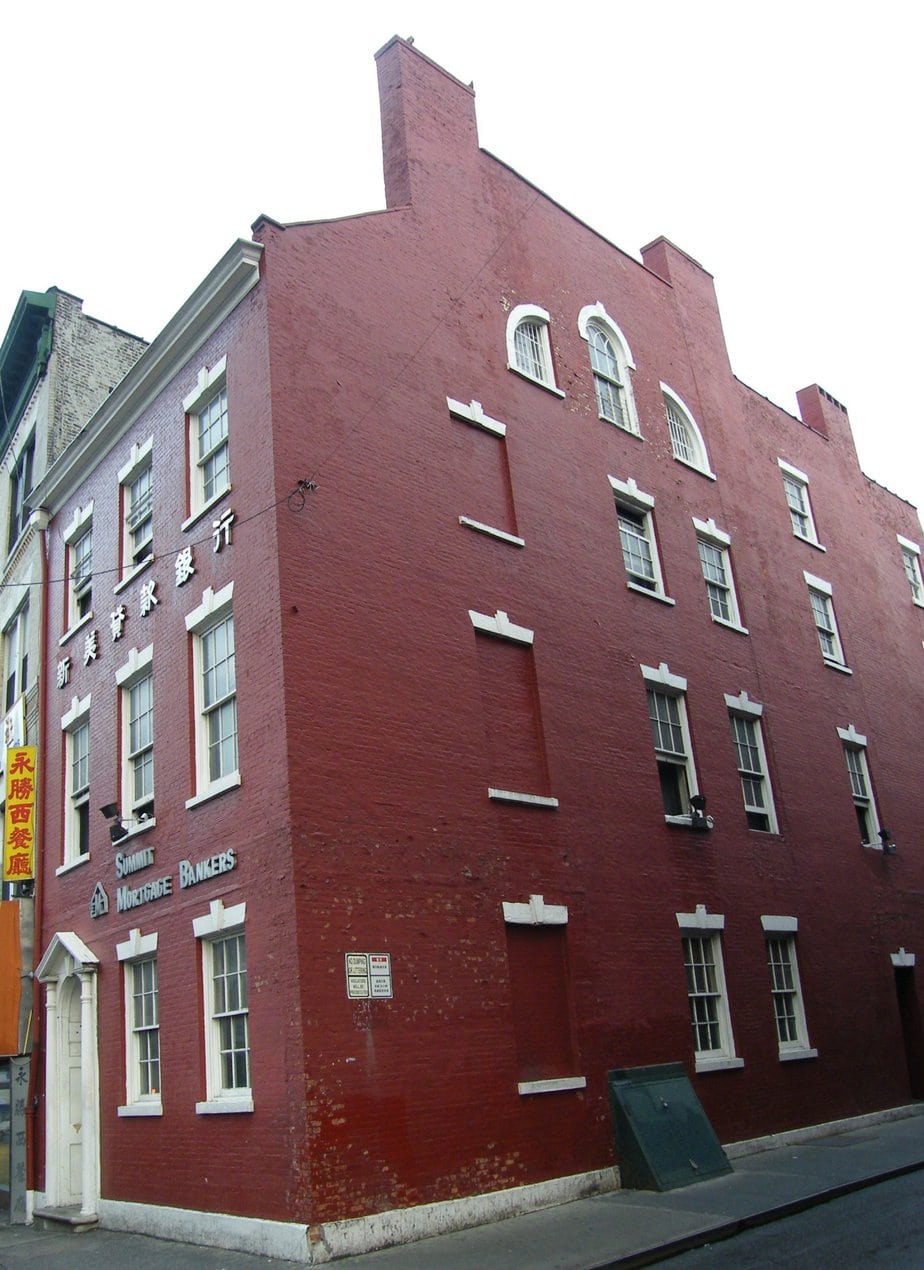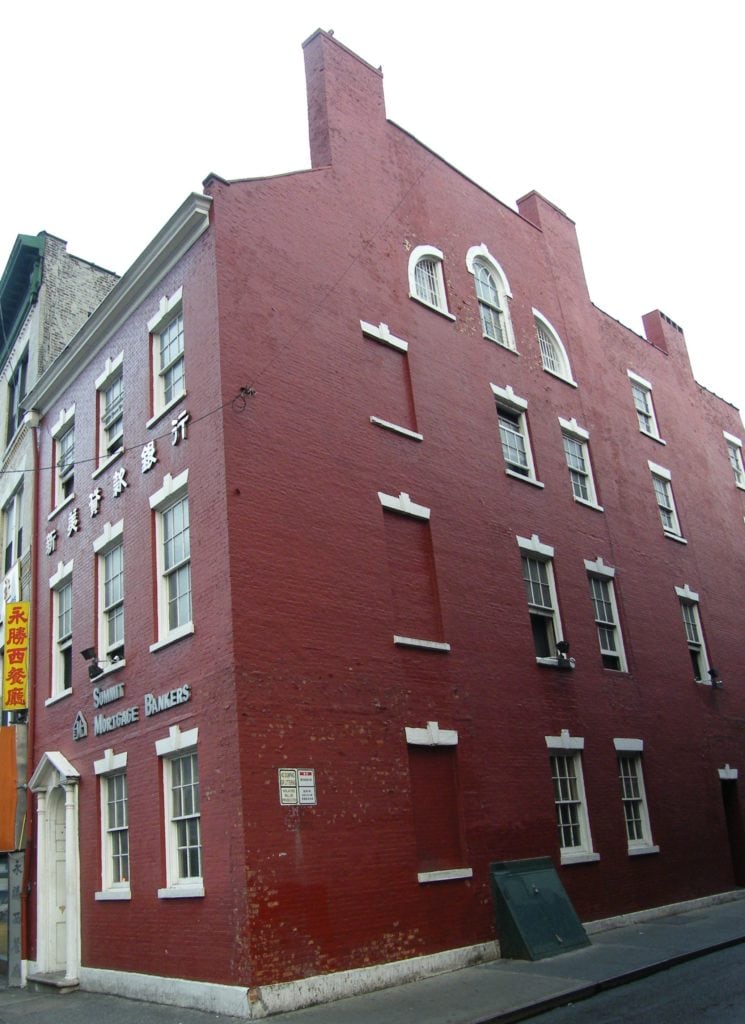 photo source: Wikimedia
The house was commissioned by Edward Mooney, who was a wealthy businessman and politician. He wanted to build a home that would reflect his wealth and prestige, as well as his political power. The house has large windows, which are meant to make the rooms feel airy and light; it also has a large central hall with many different rooms leading off of it.
This home is one of the most notable and oldest intact structures from this time period still standing today. It beautifully combines the Federal and Georgian architectural styles. The home has occasionally been used as a hotel.
In 1966, it was named a landmark in New York City, and in 1976, it was added to the National Register of Historic Places.
Did You Know?
The Edward Mooney House is the only remaining townhouse from the American Revolutionary War era that is still standing in Manhattan.
---
5. The Dyckman Farmhouse Museum
Year established: 1784
Location: 4881 Broadway, W 204th St, New York, NY 10034
Purpose: Farmhouse Museum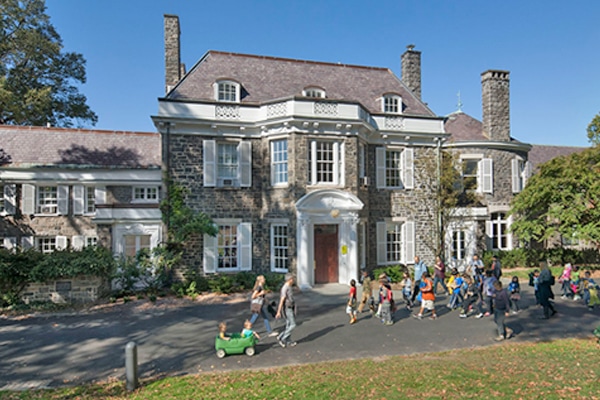 photo source: nylandmarks.org
Jan Dyckman, a native of Westphalia who immigrated to New Amsterdam in the 1600s, is regarded as the founding patriarch of our Dyckman family. By the time of the American Revolution, Jan's grandson William had inherited the Dyckman land from his father, and the Dyckman family homestead was situated about midway between 210th Street and the East River.
The farmhouse had fallen into disrepair by the turn of the 20th century, and the agricultural character of the area was rapidly changing. The neighborhood experienced fast development as a result of the IRT subway line extension to northern Manhattan, and the house faced removal in 1915.
The last Dyckman child to grow up in the farmhouse, Isaac Michael Dyckman (also known as James Frederick Smith), and his daughters, Mary Alice Dyckman Dean and Fannie Fredericka Dyckman Welch, purchased the land in 1915 to secure its preservation.
Today, Dyckman Farmhouse maintains a busy calendar of events, including pub evenings, art exhibits, and music.
Did You Know?
The Dyckman Farmhouse previously served as the heart of a thriving farm with cherry, pear, and apple tree fields and orchards.
---
4. The Captain Joseph Roe House
Year established: 1773
Location: 273 Water Street
Purpose: House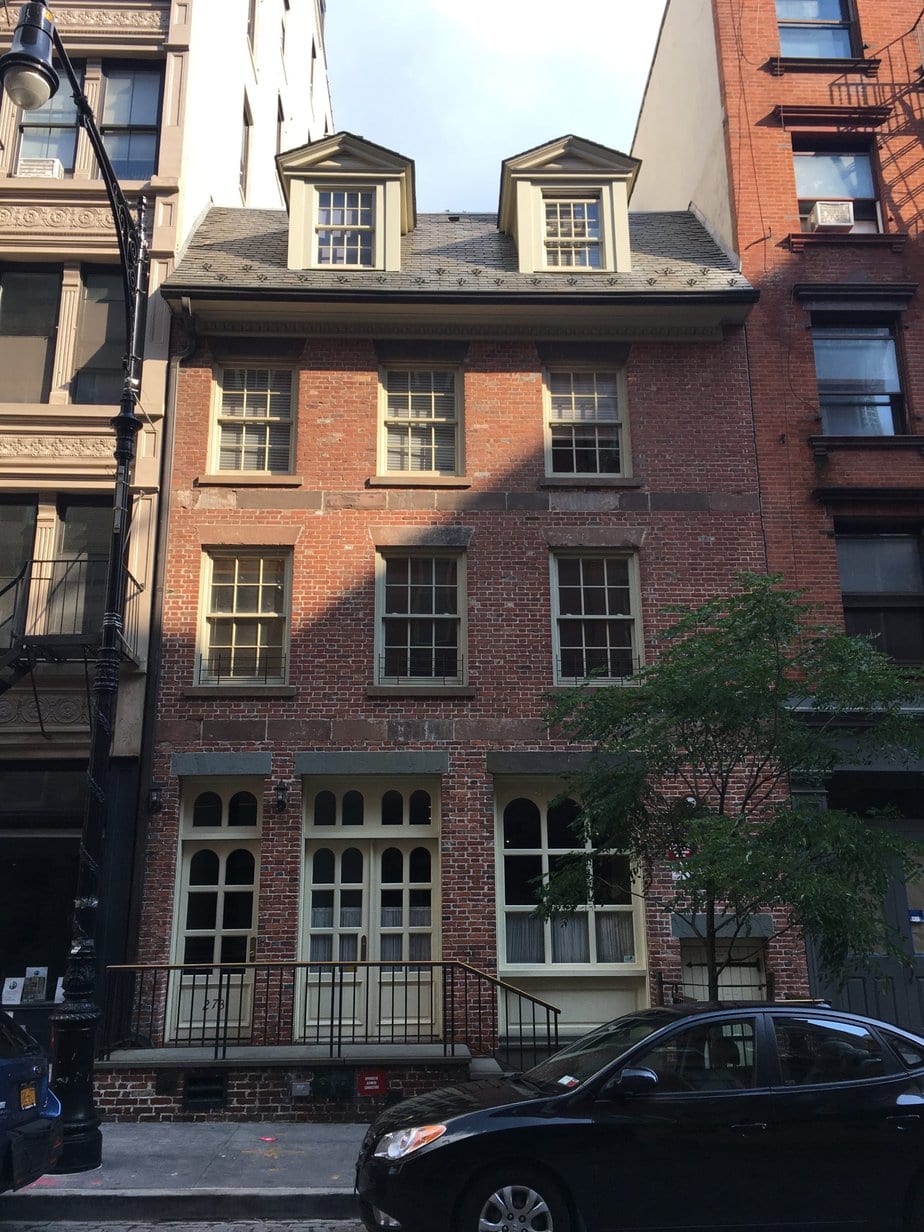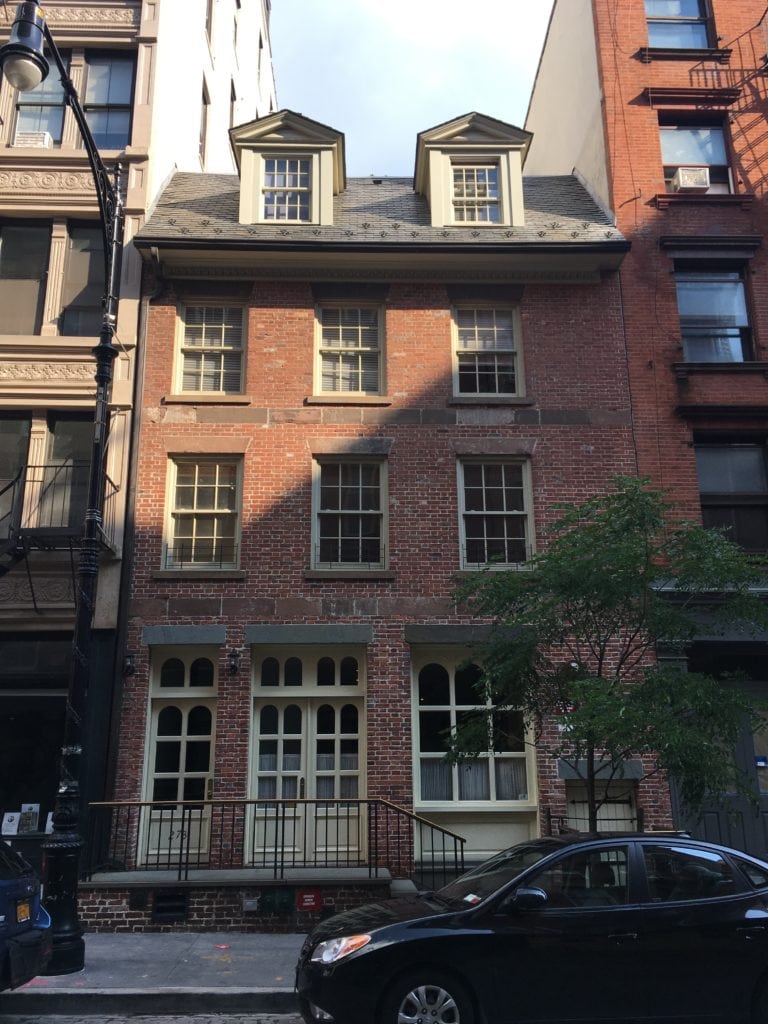 photo source: 6tocelebrate.org
After the Morris-Jumel Mansion and St. Paul's Chapel, this Georgian-style home is the third-oldest structure in Manhattan. It is also the oldest structure in the South Street Seaport Historic District. Transporting mahogany from the Bay of Honduras to the New York market was Captain Rose's line of work. He rented the structure to businessmen and their families because Rose spent a lot of time at sea.
Originally constructed as a family residence in 1773 by affluent seafarer and trader Captain Joseph Rose, when the neighborhood was regarded as a fashionable one. It became the home of Kit Burns's Sportsman's Hall 90 years later. A second room with a 400-seat amphitheater was located along a twisting hallway behind the main bar at the front of the structure.
Did You Know?
There were illegal boxing fights held at the Morris-Jumel Mansion where fighters did not wear gloves.
---
3. St. Paul's Chapel
Year established: 1766
Location: 209 Broadway
Purpose: Church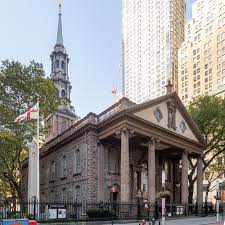 photo source: Wikimedia
The new church was built as a chapel-of-ease for Trinity Church parishioners who resided north of the city's bounds. Construction on the building started in 1764 and was finished in 1766. The church went through a difficult time in its early years and only just avoided being destroyed in the nearby Trinity Church fire in 1776.
The church was spared during the British occupation of New York City during the American Revolution, and Lord Cornwallis and Sir William Howe, the senior commander of British forces in the American colonies, actually used it as a place of worship.
St. Paul's Church was built as a Catholic church to serve the growing population of Manhattan's Lower East Side and its surrounding neighborhoods, including the Lower East Side Historic District.
The church is one of Manhattan's oldest surviving churches and is considered to be one of the city's most architecturally significant buildings, with its tall, narrow Gothic Revival style design having been inspired by German Baroque architecture.
Did You Know?
St. Paul's Chapel survived the collapse of the Twin Towers during the 9/11 bombing.
---
2. Morris-Jumel Mansion
Year established: 1765
Location: 65 Jumel Terrace, New York, NY 10032
Purpose: Museum Home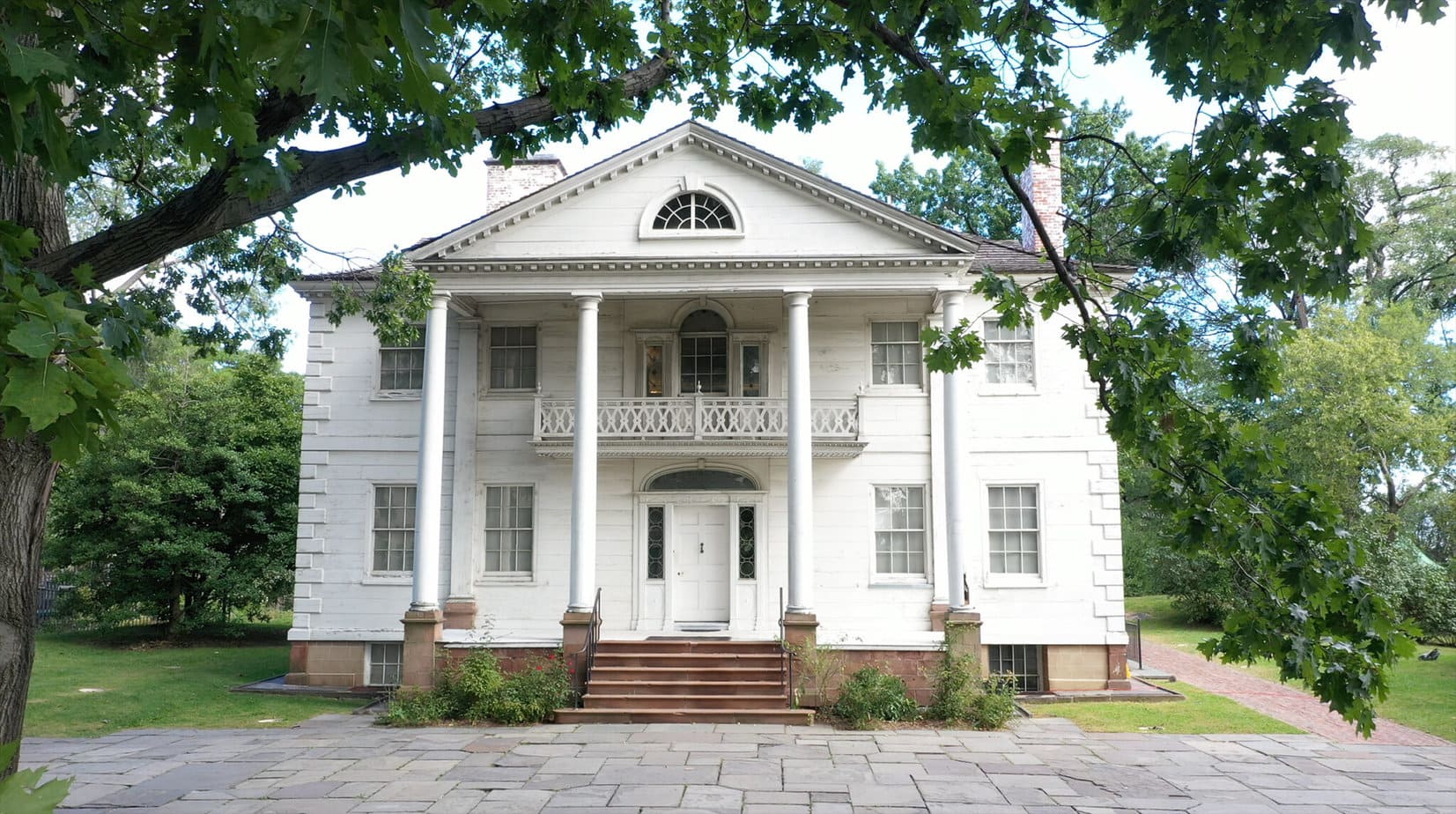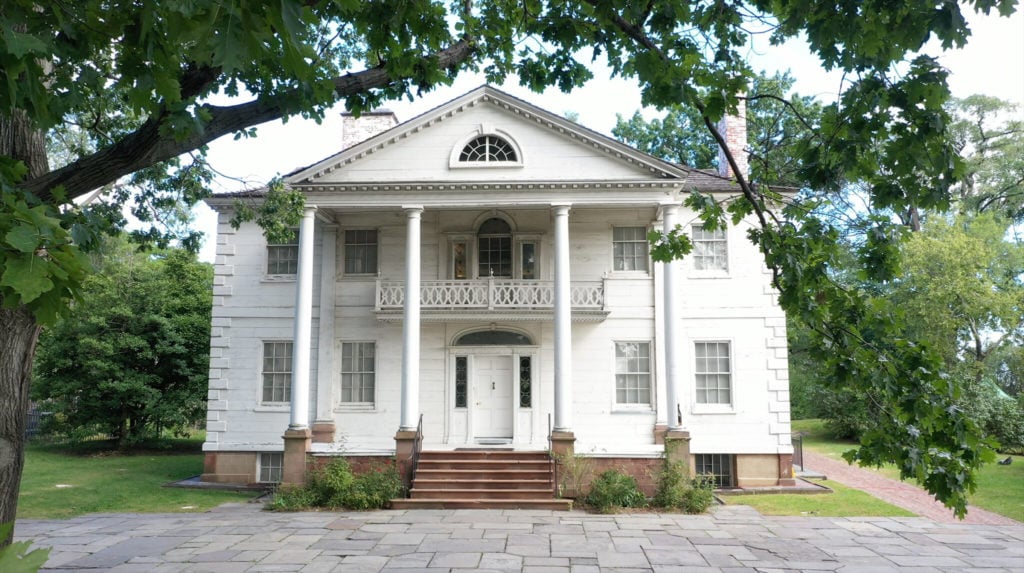 photo source: morrisjumel.org
The Morris-Jumel Mansion, located on the Upper East Side of Manhattan, is an example of one of the first mansions to be built in New York City. It was built in 1765 by Roger Morris, a British military officer who had become a successful businessman during the Revolutionary War.
He was also one of the first Americans to live in Manhattan and had it built with the intention of being able to show off his wealth and power.
Roger and his wife, Mary, lived in the mansion for about ten years. Today, it serves as a museum home and is a part of the Historic House Trust, which is administered by the Department of Parks and Recreation.
---
1. Fraunces Tavern
Year established: Between 1719 and 1722
Location: 54 Pearl St, New York, NY 10004
Purpose: Bar, Restaurant, Museum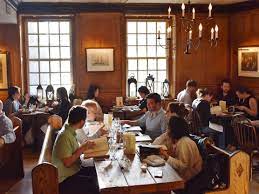 photo source: resy.com
Fraunces Tavern is the oldest building in Manhattan. It was built in 1719 by the De Lancey family, has served as a private residence, a hotel, and one of the most significant taverns of the Revolutionary War. It is believed that between 1719 and 1722, De Lancey built a house on the property.
In 1719, De Lancey requested from the Common Council three and a half extra feet to be added to his parcel of land on the northwest corner, where he planned to construct "a great brick house."
The home was made of brick, tile, and lead; it had a lead roof, and it was most likely three stories tall. Fraunces Tavern also served as a home for soldiers serving in George Washington's Continental Army during the American Revolution. It remained an important meeting place for officers in the army.
General Washington conducted meetings here while leading his troops through New York City. The building includes a restaurant, bar, gift shop, museum, meeting rooms, and offices with conference facilities.
The Sons of the Revolution in the State of New York Inc., which has owned Fraunces Tavern since 1904 and undertook a significant speculative reconstruction, asserts that it is the oldest surviving structure in Manhattan. Along with a variety of art and relic exhibitions, the museum provides an interpretation of the structure and its past.
Did You Know?
After the British had left New York during the American Revolution, then-General George Washington gave a farewell speech to the Continental Army at Fraunces Tavern.