Chicago is heavily dominated by a culture rich in architectural history: it's home to many architecturally noteworthy buildings and historical sights.
From the stately to the utilitarian, these structures tell the story of everything from early Chicago as a bustling river port to modern-day Chicago as one of America's most vibrant metropolises.
As the city of Chicago continues to grow and expand, it is important to remember that it's not just the newest buildings that are important. The oldest buildings in Chicago—as well as their history and significance—have a lot to teach us about how we can best preserve our past, while also looking forward to what the future might bring.
As we continue building new structures in neighborhoods across the city, we must also look back at how those same neighborhoods were formed. Understanding these older buildings can help us better understand how they functioned historically as well as how they might work as part of future plans for redevelopment or reuse.
This article will talk about the eight oldest buildings in Chicago and some interesting facts about them.
8. Old Chicago Water Tower District
Year Built: 1869
Location: 806 N. Michigan Ave.
Purpose: Chicago's Municipal Water System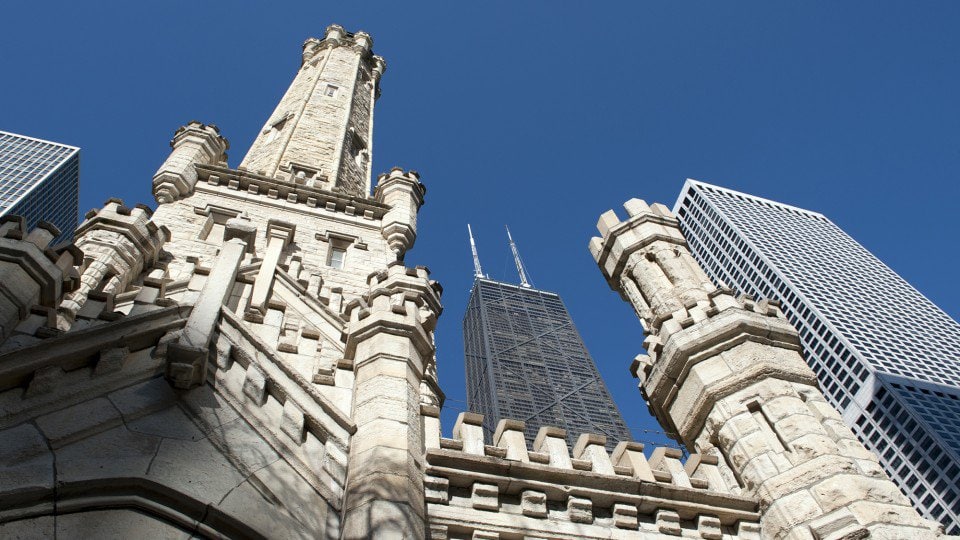 photo source: amazonaws.com
The Old Chicago Water Tower Building is an iconic building in Chicago, Illinois. It was built in 1869 to serve as the main water source for the city of Chicago, and has since become a symbol of the city's history and architecture.
The structure itself is made up of yellow joliet limestone, which was very popular at that time. Originally, it was home to a 135-foot iron standpipe for controlling water pressure. One of Chicago's most productive architects in the middle of the nineteenth century, William W. Boyington was responsible for the Water Tower and the Pumping Station to the east.
Today, visitors can still see the building's impressive architecture and unique design when they visit Chicago's Old Town district.
Did You Know?
Being one of the few structures to escape the Great Chicago Fire of 1871's destructive course gave it a special significance.
---
7. Rosehill Cemetery Entrance
Year Built: 1859
Location: 5800 N. Ravenswood Avenue
Purpose: Cemetery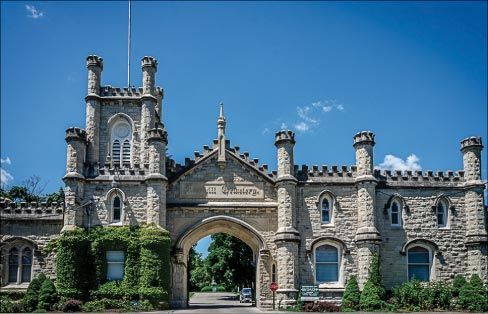 photo source: pinimg.com
Rosehill Cemetery is one of the oldest and most prestigious cemeteries in Chicago. It was founded in 1859. The cemetery covers more than 300 acres and includes a mausoleum.
The cemetery also has a number of monuments dedicated to those who were killed during World War I, World War II, and the Vietnam War.
William Saunders, a landscape gardener, was appointed to create the cemetery. Four artificial water features, prominences built upon a natural gravel ridge, expanses of lush lawn, plantations of deciduous and evergreen trees, and exotic plants all contribute to the gorgeous backdrop of this property.
---
6. Charles D. Iglehart House
Year Built: 1857
Location: 11118 S Artesian Ave
Purpose: Farmhouse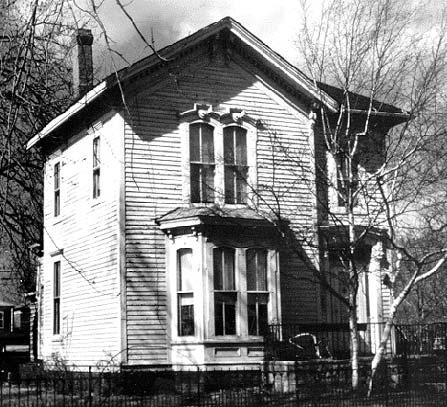 photo source: chicago.gov
The Charles D. Iglehart House in Chicago is a historic home and is located in the City of Chicago. It was built in 1857 and has been restored to its original condition. The home was named after Charles D. Iglehart.
This building, which was originally built as a farmhouse in what was then known as "Horse-Thief Hollow" but is now a part of the village of Morgan Park, is one of the oldest structures still standing in the city. The 111th, 115th, Western, and Rockwell streets were the boundaries of the original Charles D. Iglehart farmhouse.
The 1870s saw the addition of the building's front bay and rear wing, which complemented its original Italianate-style architecture.
---
5. Pickwick Stable
Year Built: 1857
Location: 22 East Jackson
Purpose: Horse Barn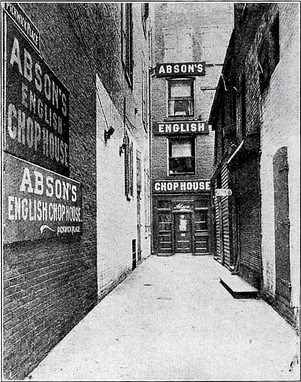 photo source: blogspot.com
According to court documents, the elder Henry Horner had a wood-frame building constructed for him in 1857, and Pickwick Lane, which is now a little alley, used to connect to the farm's horse stable.
One of the first Jewish immigrants to Chicago was Horner, a Czech immigrant from Bohemia who spoke German. At the age of 22, he arrived in 1840 among at least three other Bavarian Jews who were traveling as part of a broader German emigration.
According to the Commission on Chicago Landmarks' investigation, Henry Horner had property that was adjacent to the alley, including a stable that was in the area that was formerly home to Abson's Chop House.
Did You Know?
The Pickwick Stable was one of the victims of the Great Fire in Chicago in 1891.
---
4. Jane Addams' Hull House and Dining Room
Year Built: 1856
Location: 800 S. Halsted
Purpose: Education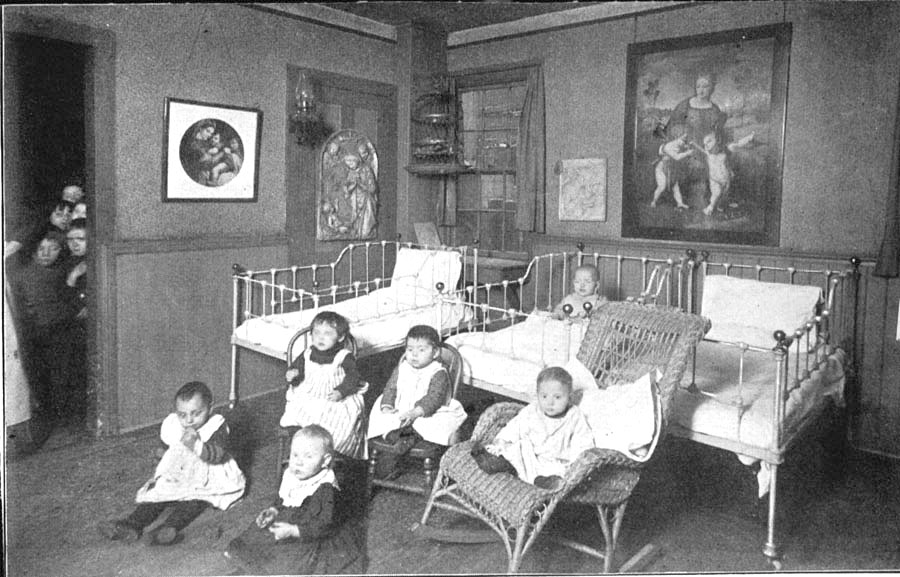 photo source: swarthmore.edu
The original building was built in 1856 as the Hull Mansion. Jane Addams' Hull House Chicago was a social settlement organization founded in 1889 by Jane Addams and Ellen Starr. It was located on the Near West Side of Chicago, Illinois, United States.
Hull House served as an educational center for immigrants, offering literacy classes and English language classes. In addition, it offered daycare services for working mothers, infant welfare services to poor mothers with infants, and a variety of social services, including free legal advice for immigrants.
The idea for Hull House came after Addams visited the slums of London in 1886 and saw firsthand how poverty affected people's mental health. She also saw that many people were afraid to reveal their problems because they did not want to appear weak or unmanly in front of others.
This led her to conclude that it would be best if people had a place where they could come together and seek help without worrying about how they would be perceived by others.
Did You Know?
The second woman to win the Nobel Peace Prize was Jane Addams, who in 1919 created the Women's International League for Peace and Freedom.
---
3. John Wingert House
Year Built: 1854
Location: 6231 N. Canfield Ave.
Purpose: Farmhouse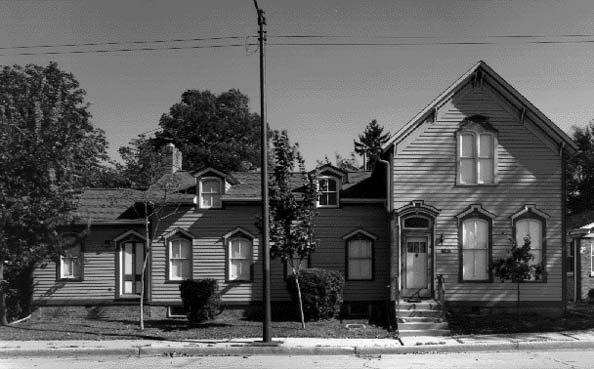 photo source: chicago.go
One of the few remaining early farmhouses within the boundaries of Chicago is this modest structure. It was constructed as the home of John Wingert, one of several immigrants who founded the prairie frontier community of Canfield in order to escape religious persecution in their native Germany.
The structure was given Chicago Landmark classification on July 31, 1990, making it one of the oldest still-existing farmhouses inside the boundaries of Chicago. It belongs to the Norwood Park district. It is one of the few remaining structures in Chicago that were constructed before the Great Fire of 1871.
---
2. Henry B. Clarke House
Year Built: 1836
Location: 827 S Indiana Ave
Purpose: House Museum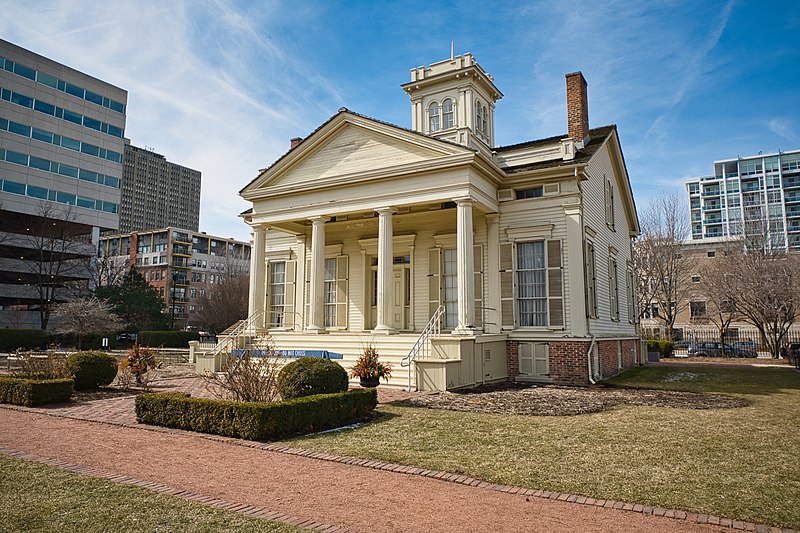 photo source: Wikimedia
Built in 1836, this impressive mansion is located near Michigan Avenue between 16th and 17th Streets in the Logan Square neighborhood of Chicago. The house is named after its original owner, Henry Clarke, who was a wealthy businessman.
The Greek Revival-style home known as The Henry B. Clarke House is now a house museum in Chicago, Illinois, in the United States. It is regarded as one of the oldest existing houses in Chicago and was constructed around 1836.
Chicago's oldest home is the Clarke House Museum, which was constructed in 1836 for Henry B. Clarke. The house depicts what family life was like in Chicago during the years leading up to the Civil War. Its unique history began when Chicago was granted a city charter and a large portion of the region was still prairie.
It also belonged to a church. The Chicago Department of Cultural Affairs and Special Events operates the house as a museum, and it is presently situated in the Chicago Women's Park in the Prairie Avenue Historic District.
Did You Know?
The home was transferred twice and endured fires over the years; during the second transport, the house was stuck in the air for two weeks.
---
1. Noble-Seymour-Crippen House
Year Built: 1833
Location: 5624 N Newark Ave
Purpose: Farmhouse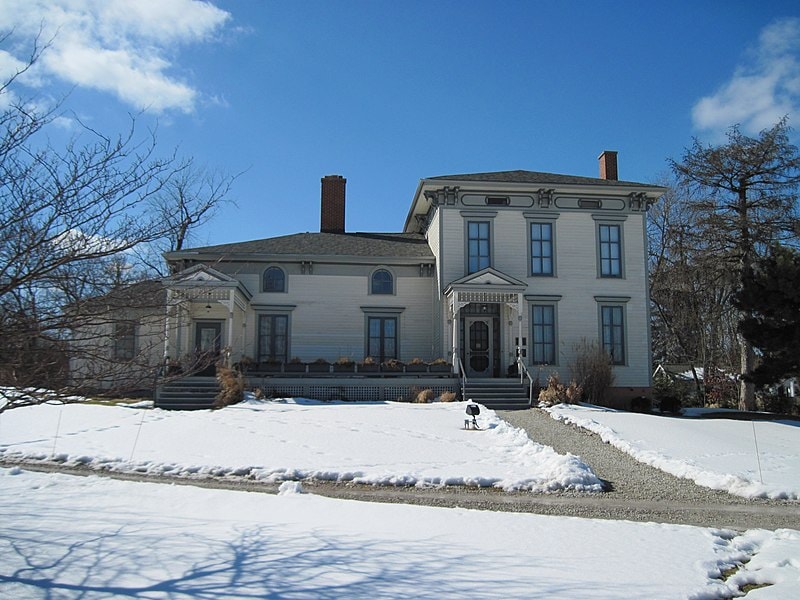 photo source: Wikimedia
Among the above mentioned buildings, the Noble-Seymour-Crippen House is the oldest building in Chicago. The house was named for the three men who commissioned it: Thomas Hartley Seymour, Mark Noble, Sr., and Stuart and Charlotte Allen Crippen.
Mark Noble, Sr., an English immigrant, initially utilized the home's southern wing as a farmstead. It had a brick foundation and was constructed of white pine. There was possibly a basement and a fireplace in the middle of the structure.
The home and the surrounding grounds were bought by Thomas Hartley Seymour of the Chicago Board of Trade in 1868. To accommodate his big family and servants, he erected a northern wing in the Italianate style right away. In order to add a second level, he also elevated the roof of the existing south wing.
The Seymour family resided there until 1916, when they sold the property to actors and concert pianists Stuart and Charlotte Allen Crippen. The Crippens added a second staircase to the Noble wing as well as indoor plumbing and electricity during the 1920s.
The building was sold to the Norwood Park Historical Society by the Crippen children and grandchildren in 1987.