Airports have a long and fascinating history in the United States, and many of the oldest airports are still operating today. These eight airports have seen countless travelers come and go from grand old buildings to small regional airports.
From the Albert Whitted Airport in Florida to the oldest continuously operating airport in the US, the historic College Park Airport in Maryland, these seven airports are a testament to the long and rich aviation history of the US.
Each of these airports has its unique story to tell and has played an important role in the development of aviation in the US. These airports have seen everything from the first airmail flights to the first transcontinental passenger flights. So, explore the history of these eight oldest airports in the US.
8. Albert Whitted Airport
Year Opened: 1929
Operator: City of St. Petersburg
Elevation: 7 ft.
Location: St. Petersburg, Florida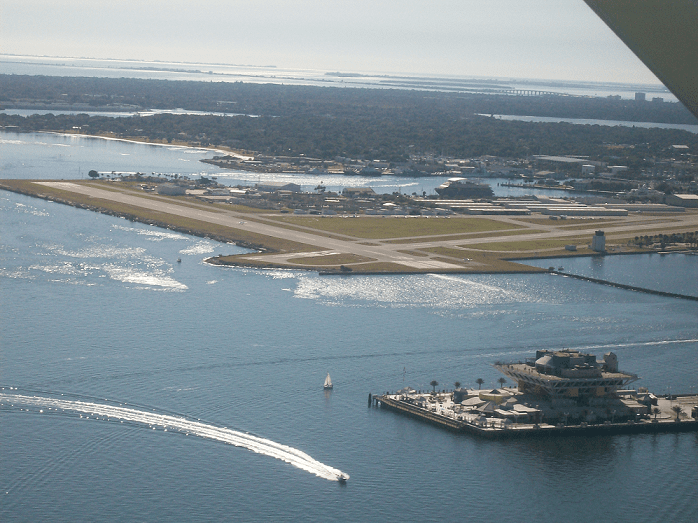 photo source: Wikimedia Commons
Lieutenant James Albert Whitted, USNR, a native of St. Petersburg, is whom this airport is named after. He was among the Americans of 250 Naval Aviators, the first group to join the Navy, who was commissioned at age 24 in 1917, shortly before the United States joined World War I.
Later, he was deployed to Naval Station Guantanamo Bay, Cuba, after serving as the head instructor of advanced aviation at NAS Pensacola, Florida. With an elevation of 7 feet, Albert Whitted Airport spans 110 acres (45 hectares) (2 m).
The Albert Whitted Airport has two asphalt runways measuring 3,677 by 75 feet (1,121 by 23 meters) and 18/36. The airport reported 89,000 general aircraft operations in 2015, on average 244 per day: 92% general aviation, 4% air taxi, and 4% military (night operations not included).
The airport can house 185 aircraft, of which 78% were single-engine, 16% were multi-engine, 1% were jets, and 6% were helicopters.
Did You Know?
In 2009, this airport was awarded Florida General Aviation Airport of the Year by Florida DOT.
---
7. Albany International Airport
Year Opened: 1928
Operator: Albany County Airport Authority
Elevation: 280 ft.
Location: Albany, New York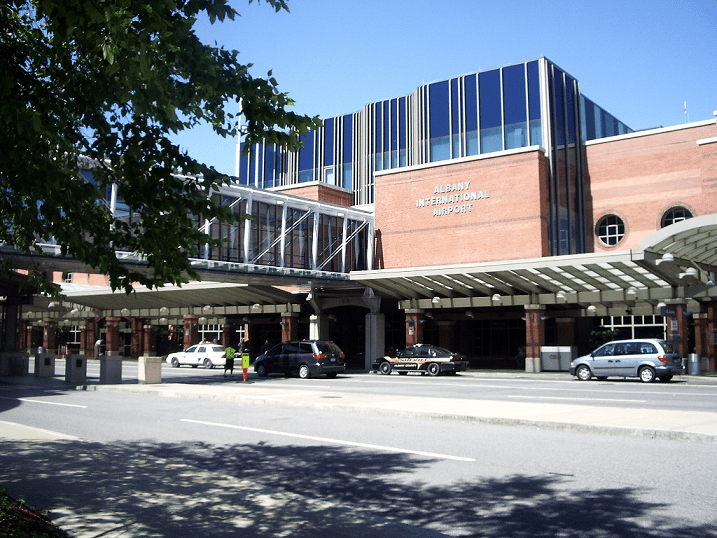 photo source: Wikimedia Commons
The Capital Region, Northeastern New York, and Western New England all have important flight hubs at Albany International Airport. About 1,518,969 passengers passed through the airport in 2019, a 3.6% increase over the previous year. Southwest Airlines is the most prevalent of the several airlines that use the airport.
At Albany, they own 34% of all airline shares. Many other low-cost airlines, such as JetBlue Airways, Allegiant Airlines, and Frontier Airlines, offer service to Albany in addition to Southwest Airlines.
Southwest Airlines uses a 16,000-square-foot (1,500 m2) extension to the new terminal that the Airport Authority started constructing in 1999. Another construction started in 2019 for various airport improvements.
This includes a new 1,000-car parking garage, which opened in March 2020; new solar panels, escalators, energy-efficient taxiway lighting, and concessions are also being installed.
Did You Know?
This airport is New York State's fourth-largest.
---
6. Spartanburg Downtown Airport
Year Opened: 1927
Operator: City of Spartanburg
Elevation: 801 ft.
Location: Spartanburg, South Carolina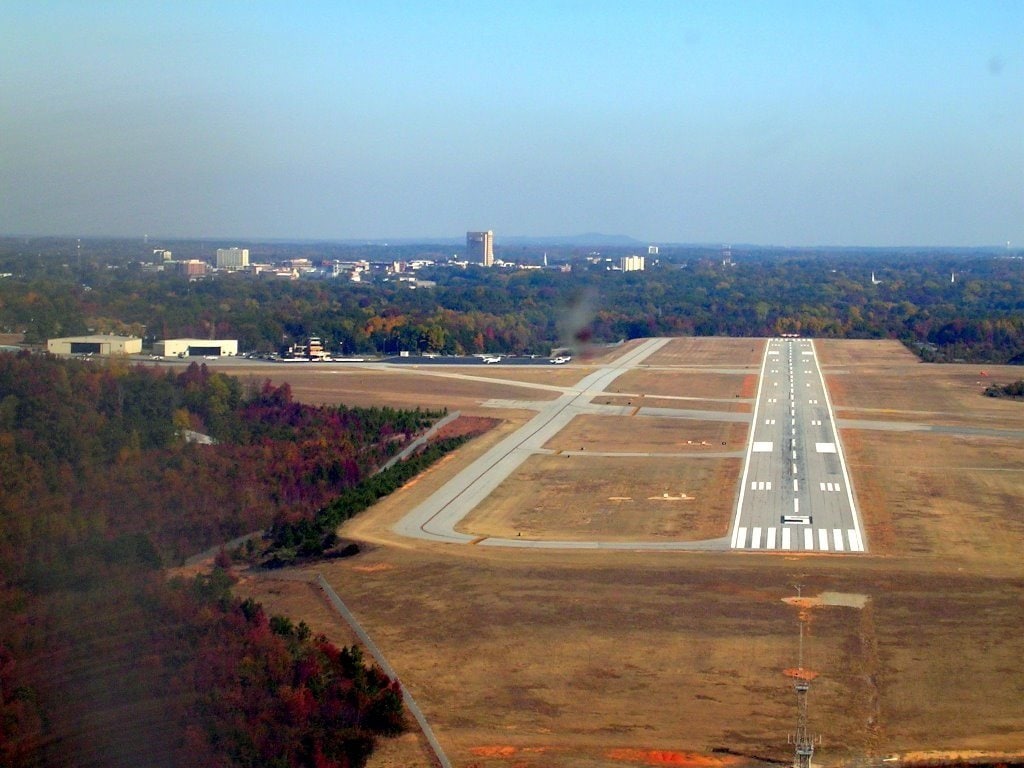 photo source: Wikipedia
In 1927, the state of South Carolina welcomed its first commercial airport. A few months after his historic flight across the Atlantic, renowned aviator Charles Lindbergh took part in the airport's official opening.
With the establishment of the Greenville-Spartanburg Jetport, subsequently known as Greenville-Spartanburg International Airport, passenger aviation service began the same year but came to an end in 1962.
The Spartanburg Downtown Airport featured three parallel, intersecting runways connected to the aircraft parking apron by a parallel taxiway system. Runways 4/22 and 17/35 were each 5,203 feet (1,586 m) long and 150 feet (46 m) wide, while runway 11/29 was 4,403 feet (1,342 m) long and 150 feet (46 m) wide.
The only runway still in use today is runway 4/22, which was renamed runway 5/23 years ago.
Did You Know?
The predominant winds in the region generally favor this runway. All that is left of the other runways are their ruins.
---
5. Chicago Midway Airport
Year Opened: 1923
Operator: City of Chicago
Elevation: 620 ft.
Location: Chicago, Illinois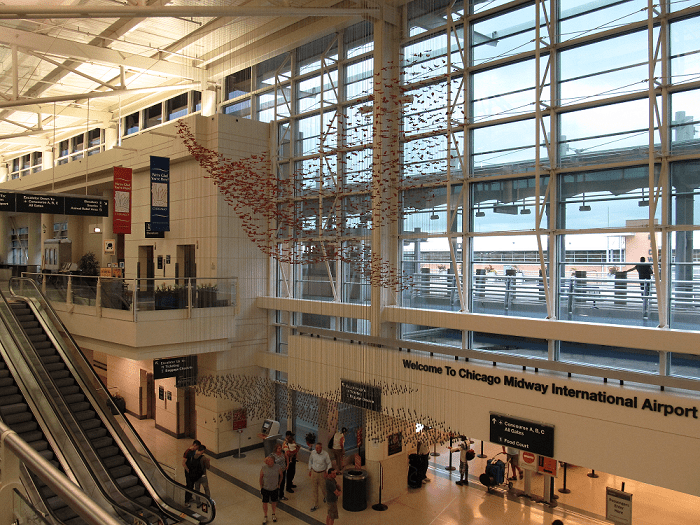 photo source: Wikimedia Commons
Before O'Hare International Airport was built in 1955, Chicago Midway Airport, or simply Midway, founded in 1927, was the main airport serving Chicago.
With 20,844,860 passengers served in 2019, Midway is one of the country's busiest airports and the second-busiest in the Chicago metropolitan region and the state of Illinois.
A single cinder runway and 320 acres (130 ha) of land were used to construct the airport in 1923, primarily for airmail flights.
The city leased the airport in 1926, and on December 12, 1927, it was given the name Chicago Municipal Airport. The airport had four night-operational runways and twelve hangars by 1928.
The major parking garage and security checkpoint extensions got underway in 2018. Up to 17 security lanes and a streamlined line will be possible on the bridge that spans Cicero Ave once it has been enlarged from 50 feet to over 400 feet.
Did You Know?
In 2009 and 2013, Chicago contemplated privatizing the airport, but the negotiations fell through.
---
4. Long Beach Airport
Year Opened: 1923
Operator: City of Long Beach
Elevation: 59 ft.
Location: Long Beach, California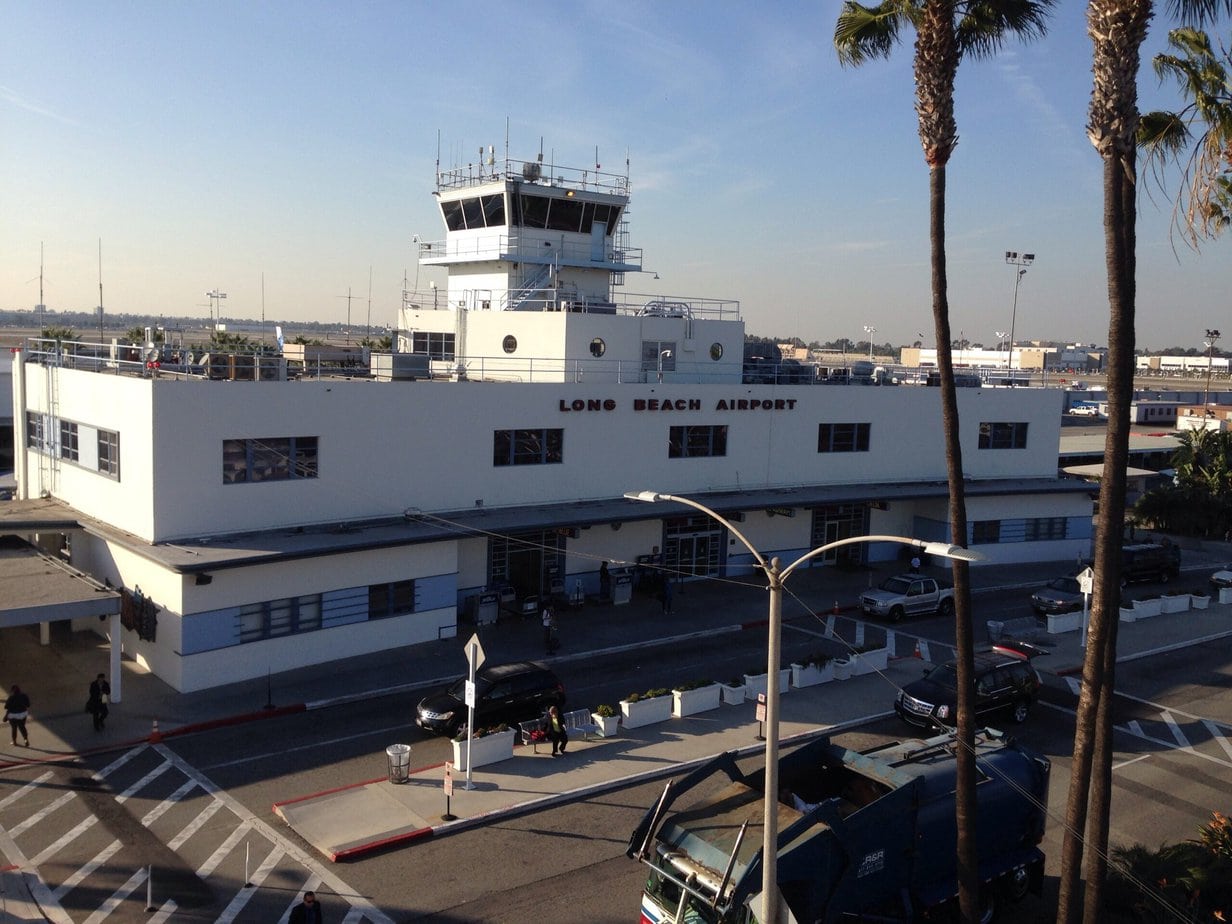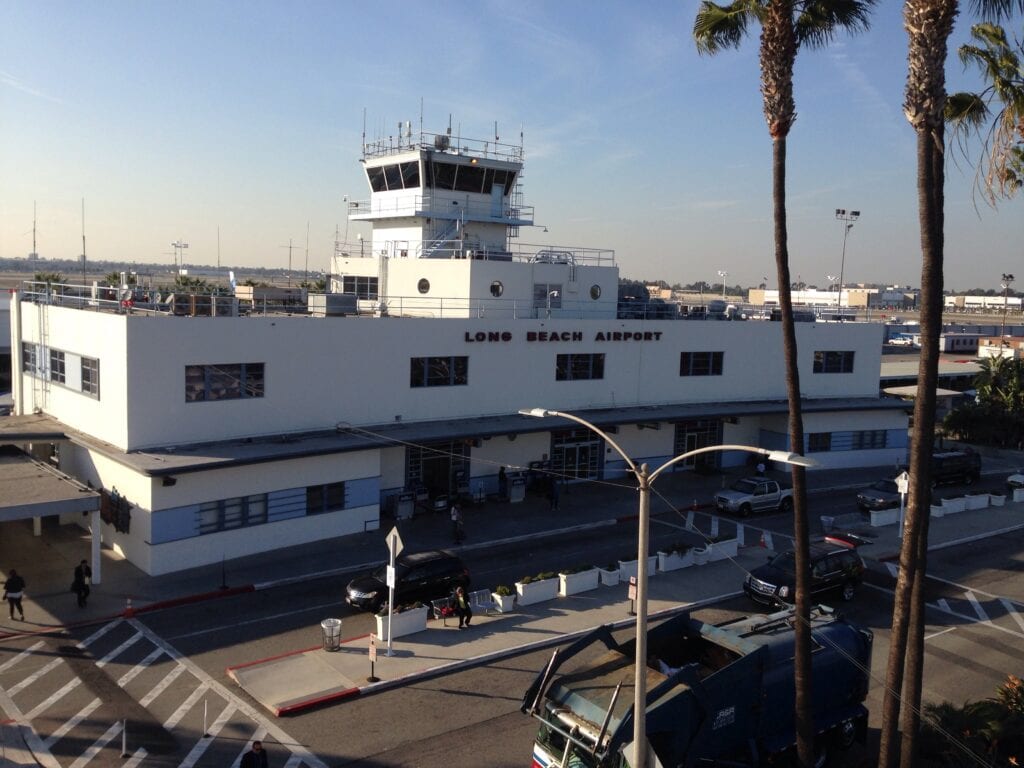 photo source: Wikipedia
The Long Beach Airport is located in the city of Long Beach, California. It is one of the busiest airports in the world and offers services for all kinds of travelers, from business travelers to celebrities. The airport has several terminals that can accommodate flights from all over the world.
The airport is connected to downtown via a shuttle that runs 24 hours per day.
There are also several public transportation options available, including buses and taxis. The first terminal was built in 1923, but it was not until 1971 that it began serving commercial flights. Since then, it has remained one of the busiest airports in the country, and it continues to grow every year.
The airport offers various services, including check-in counters, baggage claim areas, restaurants, coffee shops, and bars open 24 hours a day.
Did You Know?
The airport handles more than 25 million passengers annually.
---
3. Minneapolis Saint Paul International Airport
Year Opened: 1920
Operator: Metropolitan Airports Commission
Elevation: 840 ft.
Location: Minnesota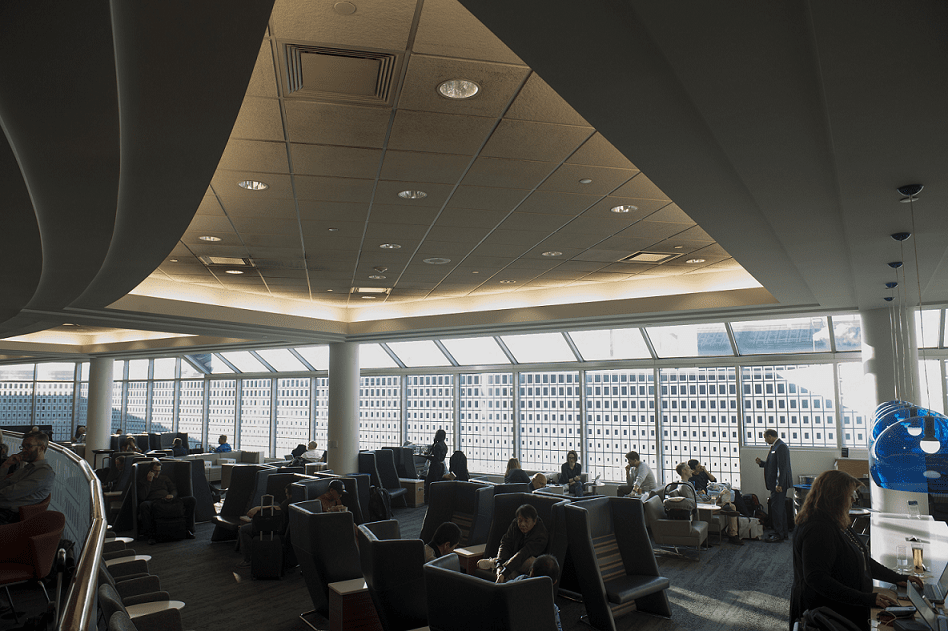 photo source: Wikimedia Commons
Wold-Chamberlain Field is a less well-known name for Minneapolis-Saint Paul International Airport, a combination of civil and military airports with public usage situated in Minnesota's Fort Snelling Unorganized Territory.
The airport is strategically placed and just 10 miles (16 kilometers) from downtown Minneapolis and downtown Saint Paul while located in an unorganized area.
The airport serves as the primary hub for commercial flights operated by significant American airlines and as the base of operations for the Minnesota Air National Guard and the United States Air Force. The Upper Midwest's busiest airport is MSP.
Did You Know?
A 2022 J.D. The airport achieved a score of 800, making it the finest airport in the US and Canada, according to a Power poll that ranked the biggest US and Canadian airports on a 1,000-point scale based on traveler happiness.
---
2. Stinson Municipal Airport
Year Opened: 1915
Operator: City of San Antonio
Elevation: 577 ft.
Location: San Antonio, Texas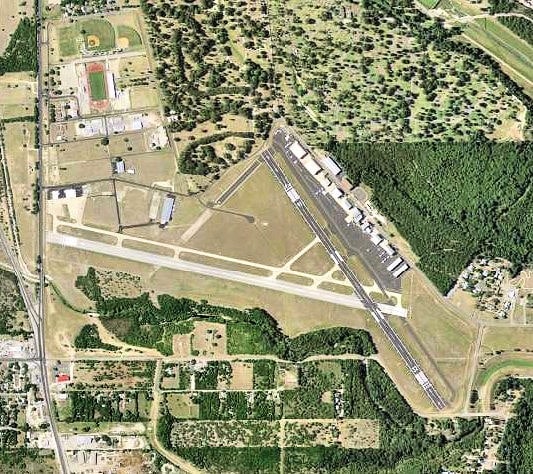 photo source: Wikipedia
The Stinson family leased the property from the City of San Antonio in October 1915, marking the beginning of the development of Stinson Municipal Airport.
The airport serves as a backup for San Antonio International. It is home to an FBO, three flight schools, state and local aviation units, a part 135 operator, two aerial photography companies, a helicopter tour business, a helicopter flying school, and a large fleet of general aviation aircraft.
The Texas Air Museum is also located there. To accommodate additional private and business jet traffic, runway 9-27 was resurfaced and extended to 5002 feet between 2006 and 2008, and on March 11, 2010, it was reopened.
The Texas Wing of the Civil Air Patrol announced in August 2010 that its state headquarters would be relocated to Stinson Municipal Airport. It only spent a short while in Stinson before relocating to its current site.
Did You Know?
To attract more business passengers and draw attention to the historic monuments nearby, the City of San Antonio and the Texas Department of Transportation sponsored the construction of a new control tower for the airport in March 2017.
---
1. College Park Airport
Year Opened: 1909
Operator: Maryland-National Capital Park & Planning Commission
Elevation: 48 ft.
Location: College Park, Maryland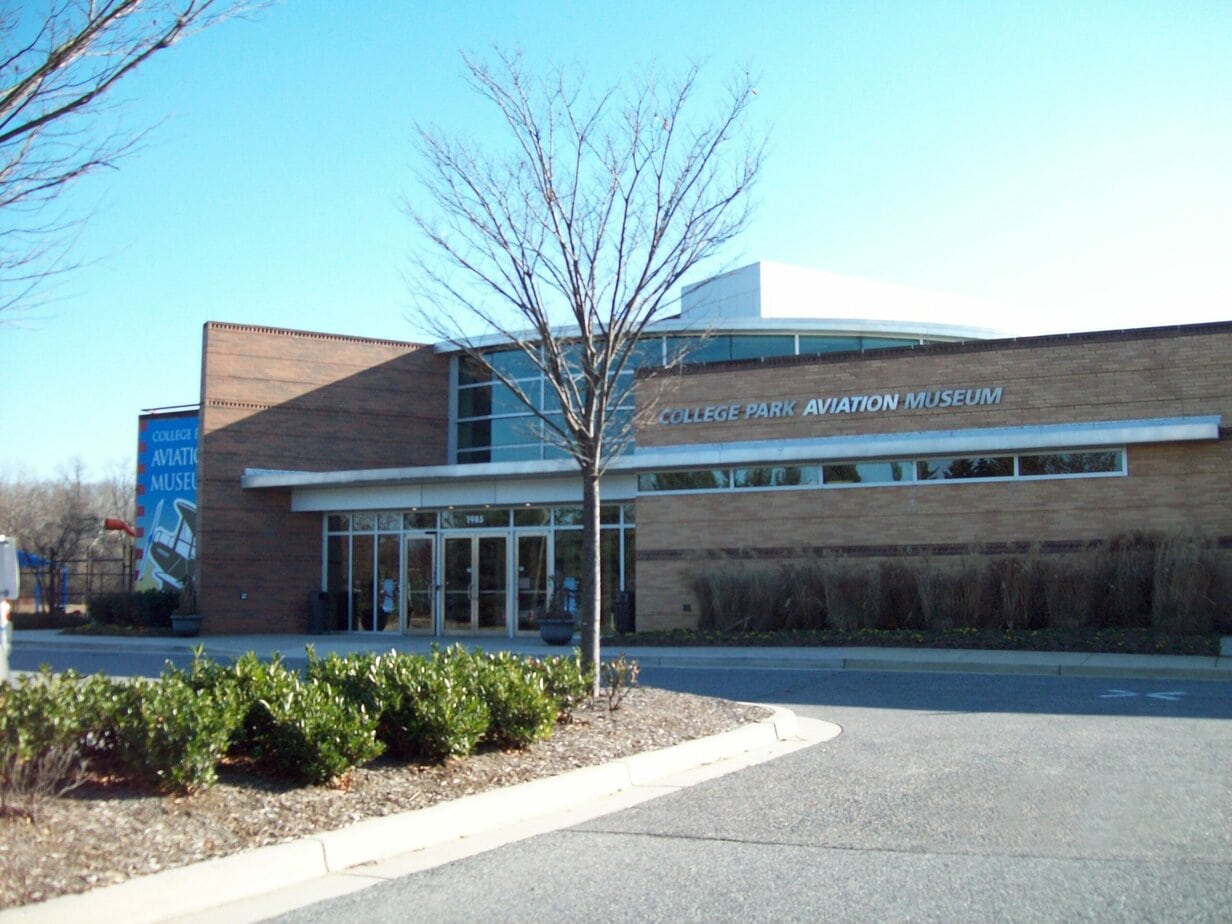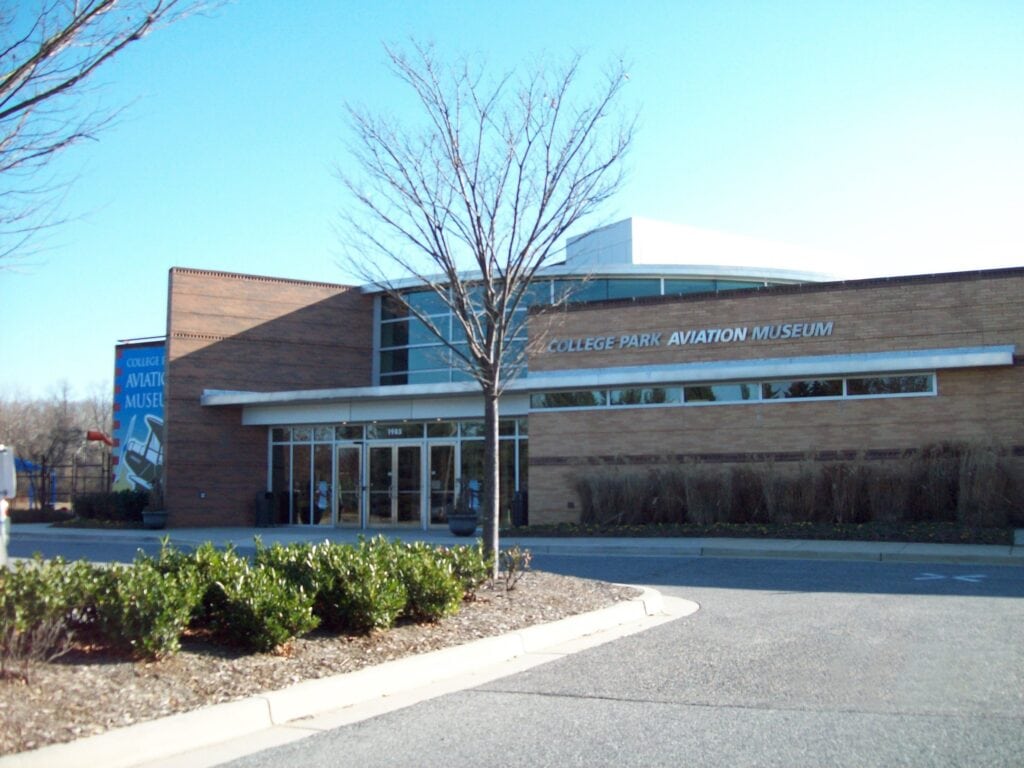 photo source: Wikipedia
College Park Airport opened its doors in 1909 and is the oldest airport in the United States. It was constructed after Wilbur Wright visited the area to instruct two military officers on flying the nation's first airplane.
The airport is still in operation and has seen several important aviation firsts.
As the Field of Firsts, College Park Airport continues to serve the requirements of pilots and is a popular destination for aviation and history fans.
The Airport was bought by the Maryland-National Capital Park and Planning Commission (M-NCPPC) in 1973, and in 1977 it was listed on the National Register of Historic Places.
In 1981, a modest museum opened its doors to 400–500 people on the weekends.
Did You Know?
The 27,000 square foot (2,500 square meters) College Park Aviation Museum, which depicts the airport's history, is currently managed as both an active airport and a historic site.
OTHER POSTS YOU MAY BE INTERESTED IN