When you think of Paris, you might envision winding streets, little pâtisserie (pastry) shops, stunning architecture…and fashion.
In fact, Paris is one of the premier fashion hubs of the world, comprising one of four major cities that host Fashion Week each year. Parisians are also known for their own unique street style, worn effortlessly by men and women alike.
Less obvious than the modern-day trends and fashion houses scattered throughout the City of Lights are older influences of another era – namely, jewelry houses. Some of these famous spots have been around for hundreds of years, servicing renowned clients such as Marie de'Medici, Marie Antoinette, and the Tsarina of Russia.
Ready to take a stroll through the historical and influential jewelry shops of Paris? We're about to explore the oldest ones in the city!
8. Dary's
Year founded: 1932
Currently operating?: Yes
Arrondissement: 1st
Known for: Extensive art-deco collection/pieces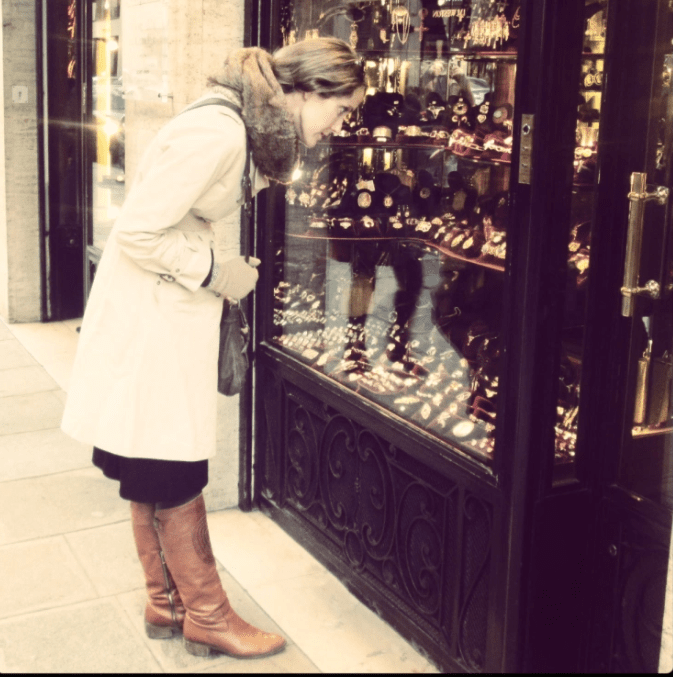 photo source: chicadventures.com
Dary's is famous for its gorgeous vintage jewelry – in particular, pieces from the jazz era and the roaring 1920s.
Opening in 1932 on Rue Saint-Honoré, Dary's remains one of the most renowned family-owned vintage jewelry shops in Paris to this day. The shop frequently features trunk-shaped displays in its windows, and has been called "Ali Baba's cave" for its treasures within.
Nearly one hundred years later, Dary's is still a popular draw for tourists and locals alike in search of something special (or spectacular) to add to their jewelry collection!
Did You Know?
Rue Saint-Honoré is home to many of Paris's most beloved jewelry and fashion shops, and is known as the place "where old world elegance and contemporary luxury meet."
---
7. Au Vase de Delft
Year founded: 1910
Currently operating?: Yes
Arrondissement: 1st
Known for: Antique jewelry; brooches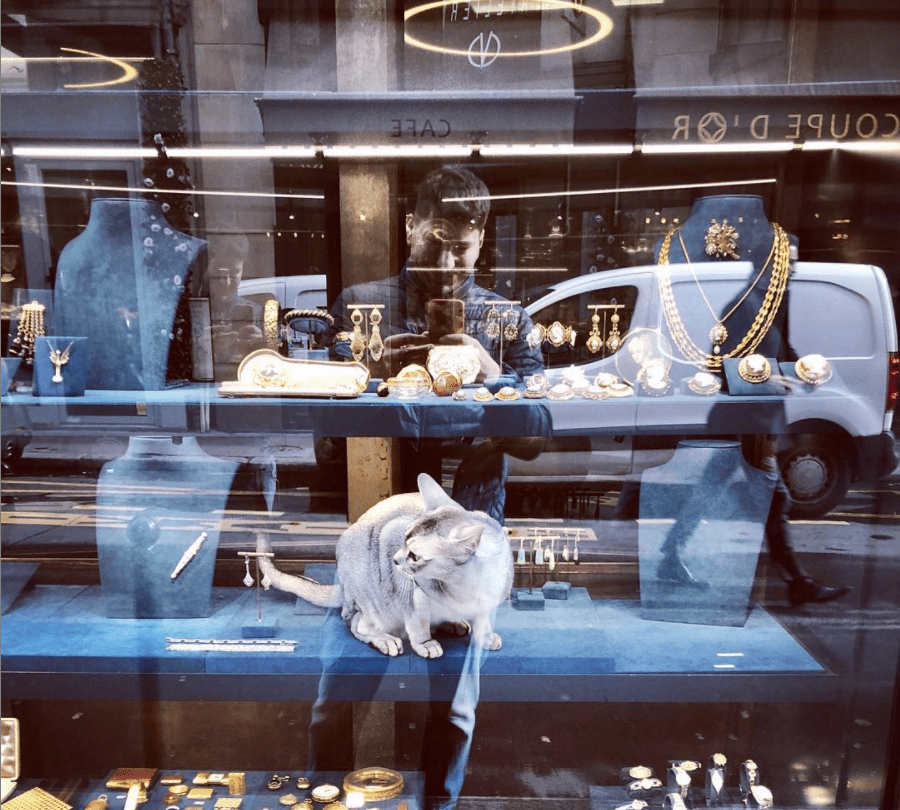 photo source: Instagram
Situated just outside La Place Vendôme in the heart of Paris is Au Vase de Delft, another vintage shop that is known for beautiful antique jewelry – particularly brooches – from the 18th and 19th centuries.
Founded in 1910 by jeweler Lucien Jacob, the shop continues to be a family-owned business, and a real gem of the City of Lights (no pun intended). The Au Vase de Delft's location on Rue Saint-Honoré is, to this day, one of the most exclusive addresses for high-end jewelry.
Did You Know?
Coco Chanel was among the first to sign the guestbook for Au Vase de Delft – a staggering fact that will always give the shop bragging rights!
---
6. Chanel
Year founded: 1910
Currently operating?: Yes
Arrondissement: 1st
Known for: Interlocking Cs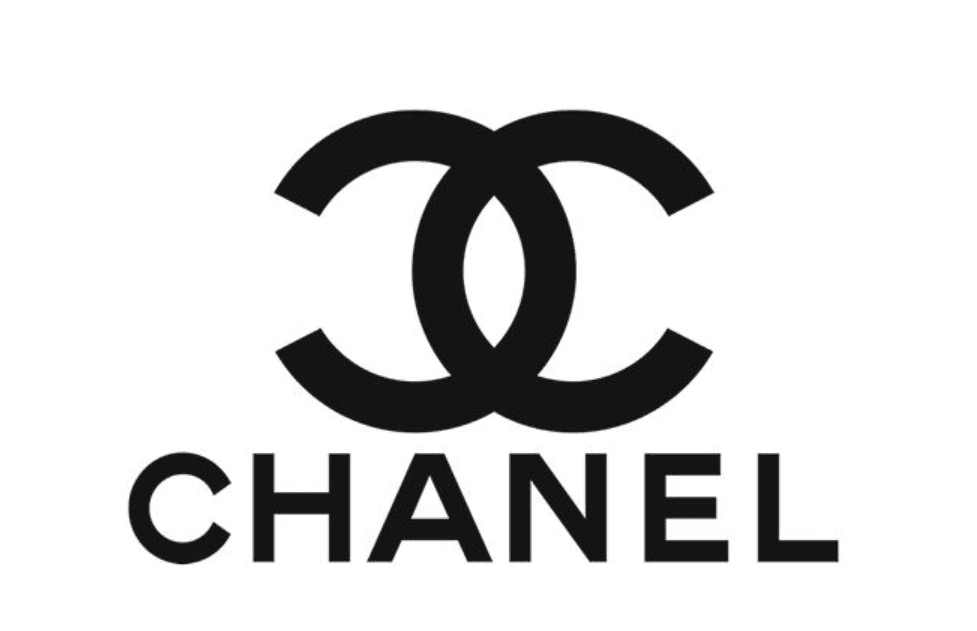 photo source: Designrush.com
Chanel is a name – and a brand – that is world-renowned…but its roots are firmly planted in Paris, France!
Coco Chanel, born Gabrielle Bonheur Chanel, was (and still is) perhaps the most famous fashion designer of all time. As a seamstress, Chanel started her brand as a clothing line, but over time, the Chanel fashion label continued to make headway in the areas of fragrance, cosmetics, and jewelry.
Today, Chanel Paris continues to sell jewelry from its location near La Place Vendôme, and remains one of the most iconic names in global fashion.
Did You Know?
Chanel jewelry tends to retain its value over time, so owning a pair of genuine Chanel earrings or a necklace can be an actual asset – you can sell them for a cash value at any point in time. This is because authentic Chanel jewelry is becoming more and more scarce, making the brand's genuine pieces that much more valuable.
---
5. Van Cleef & Arpels
Year founded: 1896
Currently operating?: Yes
Arrondissement: 1st
Known for: Botanical (four-leaf clover) design


photo source: Town & Country
Now a worldwide luxury brand, Van Cleef & Arpels got its start as a family-owned shop in Paris in 1896. Since that time, the brand has been worn by the likes of Grace Kelly, Elizabeth Taylor, and the Duchess of Windsor.
Van Cleef & Arpels is easily distinguishable by its floral and animal motifs, most notably the four-leaf clover that dominates the Alhambra line. Created in 1968, the clover is the brand's signature look.
In 2011, Van Cleef & Arpels was valued at 450 million euros in total sales, with 45 million euros accumulated from watch sales, specifically.
Did You Know?
Van Cleef & Arpels designed an exclusive crown for Empress Farah Pahlavi of Iran. She wore it for her 1967 coronation ceremony.
---
4. Boucheron
Year founded: 1858
Currently operating?: Yes
Arrondissement: 1st
Known for: one of the most iconic Parisian jewelers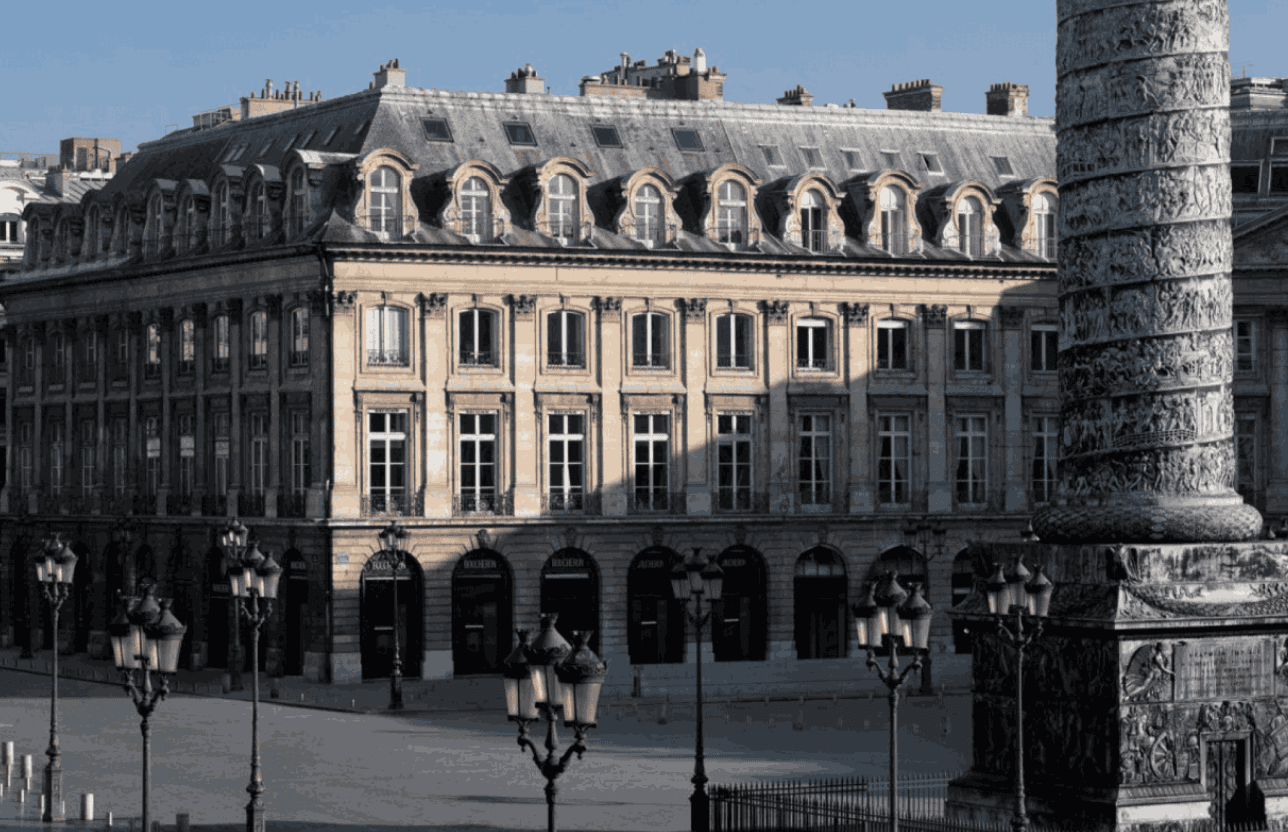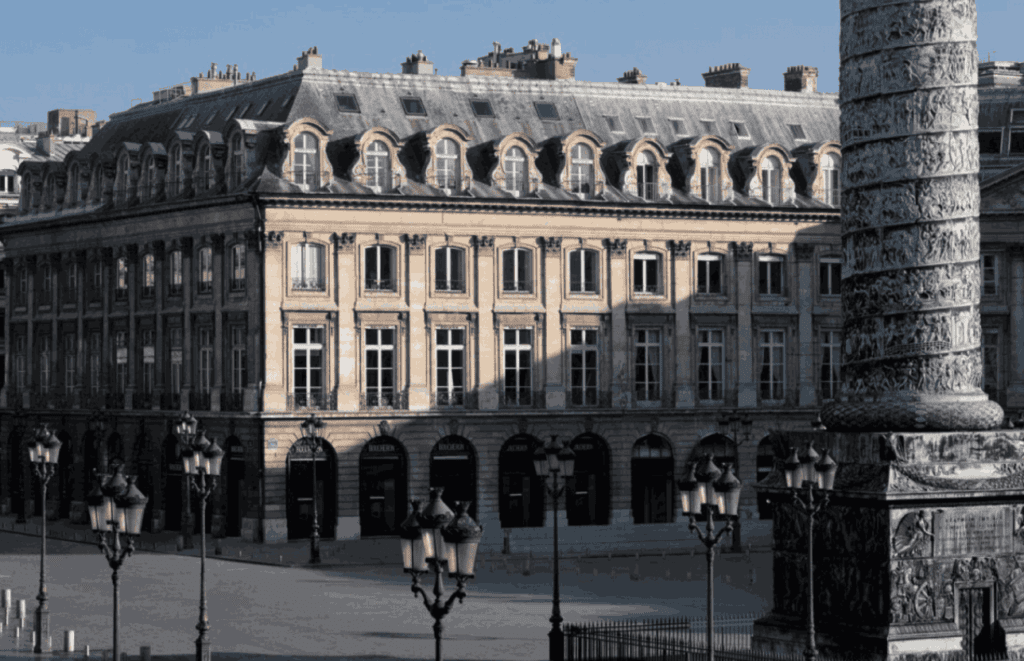 photo source: Boucheron
Say the name "Boucheron," and every Parisian will know that you're talking about the high-end jewelry boutique in La Place Vendôme!
Originally founded in 1858 at the Palais-Royal, Frederic Boucheron moved the shop to its current home in 1893 to join the ranks of other popular fashion vendors. It is iconic for creations such as the clasp-less necklace, the 159-carat sapphire necklace (invented to match the deep blue of a woman's eyes), and engraved diamonds.
There remains an ongoing debate to this day over Boucheron's status as the oldest jewelry shop in Paris vs. another famous jewelry shop. We'll get to that one in just a bit!
Did You Know?
Boucheron is featured in the Netflix series, Bling Empire, starring actresses Anna Shay and Christine Chiu. The two sparked a debate over whether Boucheron is the oldest jewelry shop in Paris (disclaimer: it's not).
---
3. Cartier
Year founded: 1847
Currently operating?: Yes
Arrondissement: 1st
Known for: the Panther; Love collection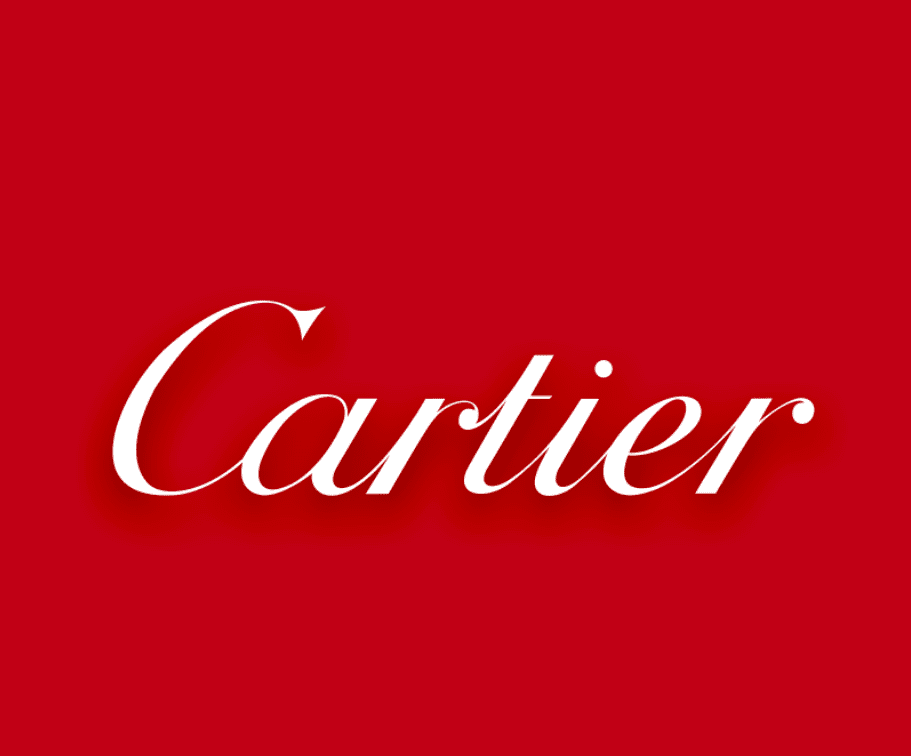 photo source: Facebook
One of the biggest names in jewelry today, the Cartier brand's origins date all the way back to 1847, when Louis-Francois Cartier founded Cartier after taking over Adolphe Picard's workshop. 27 years later, Cartier's son, Alfred, took the store over, making it into the global jeweler that we recognize today.
Cartier is known for all types of jewelry, but is perhaps most famous for its seemingly-woven watches and gold jaguar rings. It is said that most of the brand's jewelry is instantly recognizable, making it that much more successful and sought-after.
Among other major names in jewelry – such as Tiffany, Harry Winston, and David Yurman – those who own a Cartier product can count on extravagance, the finest quality, and remarkable craftsmanship.
Did You Know?
Alfred Cartier was the first jeweler to successfully use platinum in his trade. In the 19th century, it was quite an expensive and difficult material to work with, so when Cartier began using it for his jewelry designs, the entire industry sat up and took notice!
---
2. Breguet
Year founded: 1775
Currently operating?: Yes
Arrondissement: 1st
Known for: Invention of the tourbillon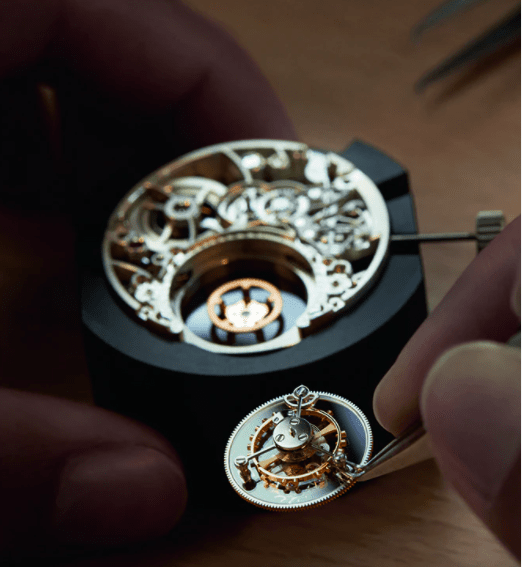 photo source: Breguet
Breguet is known as the legendary watchmaker, and for good reason: the jewelry brand was the first to invent and use tourbillon technology for their high-quality watches, among many other feats that the brand went on to accomplish.
As a jewelry shop, Breguet's legacy began in 1775, when Swiss watchmaker Abraham-Louis Breguet finally set up his own business after studying the art of watchmaking for ten years. The brand would become iconic, servicing famous artists, intellectuals, politicians, and royalty.
Today, Breguet continues to specialize in watchmaking, with all jewelry crafted in-house at its prestigious La Place Vendôme location.
Did You Know?
An amazing history of watch designs is just one accomplishment of the Breguet name. A few others include the creation of the most complex pocket watch ever made for Marie Antoinette, a clientele that included Napoleon Bonaparte and Alexander Pushkin, and credit for designing airplanes and bringing the telephone to France!
---
1. Mellerio dits Meller
Year founded: 1613
Currently operating?: Yes
Arrondissement: 2nd
Known for: A long history of historic/royal clients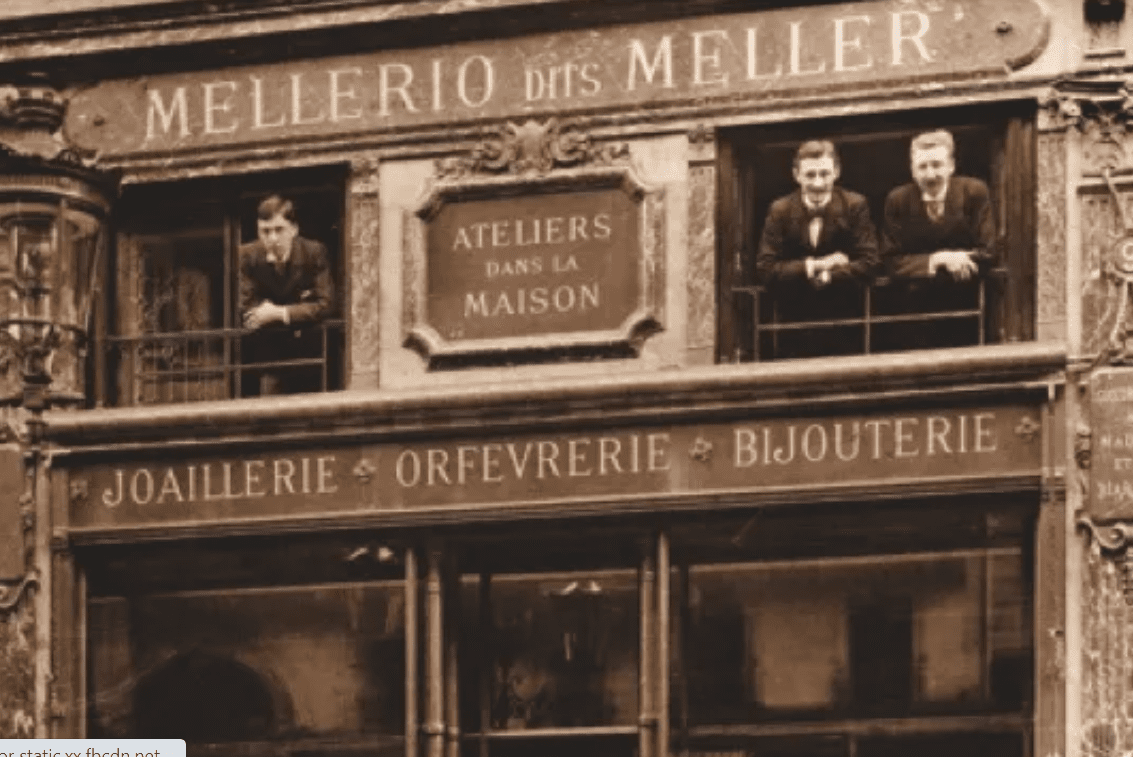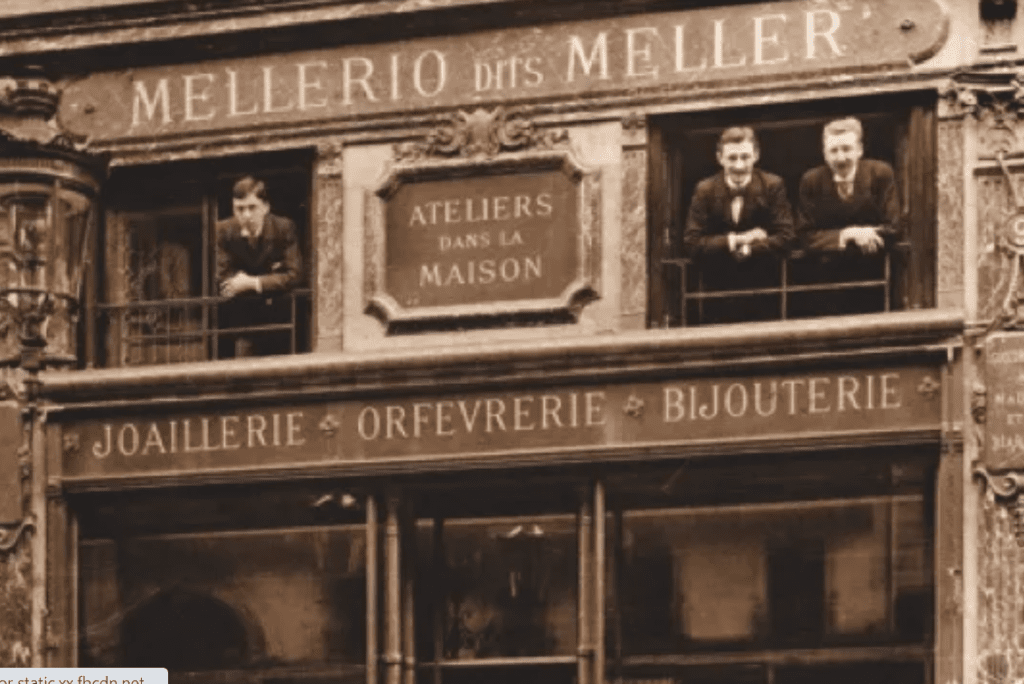 photo source: Republicworld.com
Founded all the way back in 1613, Mellerio dits Meller is the oldest jewelry shop in Paris. It is also the oldest family-owned company in all of Europe.
With a client list that encompasses nearly all of the continent's royalty, Mellerio is currently in its 14th generation of family-owned success in the jewelry industry. All pieces are originals and created on-site, and the shop keeps extensive records of its sales and transactions dating back to its early days.
At the essence of Mellerio jewelry are pieces that are "sensual, complex and at the same time easy to wear." The store is located on the Rue de la Paix, in the 2nd arrondissement of Paris.
Did You Know?
Mellerio was founded under the patronage of Marie de'Medici, Queen of France, who granted the Mellerio family privileges that proved invaluable for international trade. The brand has a long history selling to and interacting with royalty.
OTHER POSTS YOU MAY BE INTERESTED IN