The Australian Open is a unique competition because it features both men's and women's singles and doubles, meaning there are no restrictions on who can compete. In addition, there are no age restrictions on either gender, so some of the oldest and youngest players in history have a shot at this tournament.
Players in their mid-twenties or younger generally have less experience than those who are older and more experienced; this means that these younger players have a more challenging time winning matches against older opponents.
However, this does not mean that young players cannot succeed—many emerging stars have gone on to win major titles in their careers after competing at the Australian Open. This article will show the youngest women who bagged the gold at the Australian Open Championships.
11. Martina Navratilova (October 18, 1956 – present)
Age Won: 25 years old
Year Won: 1981
Nationality: American, Czech
Status: Retired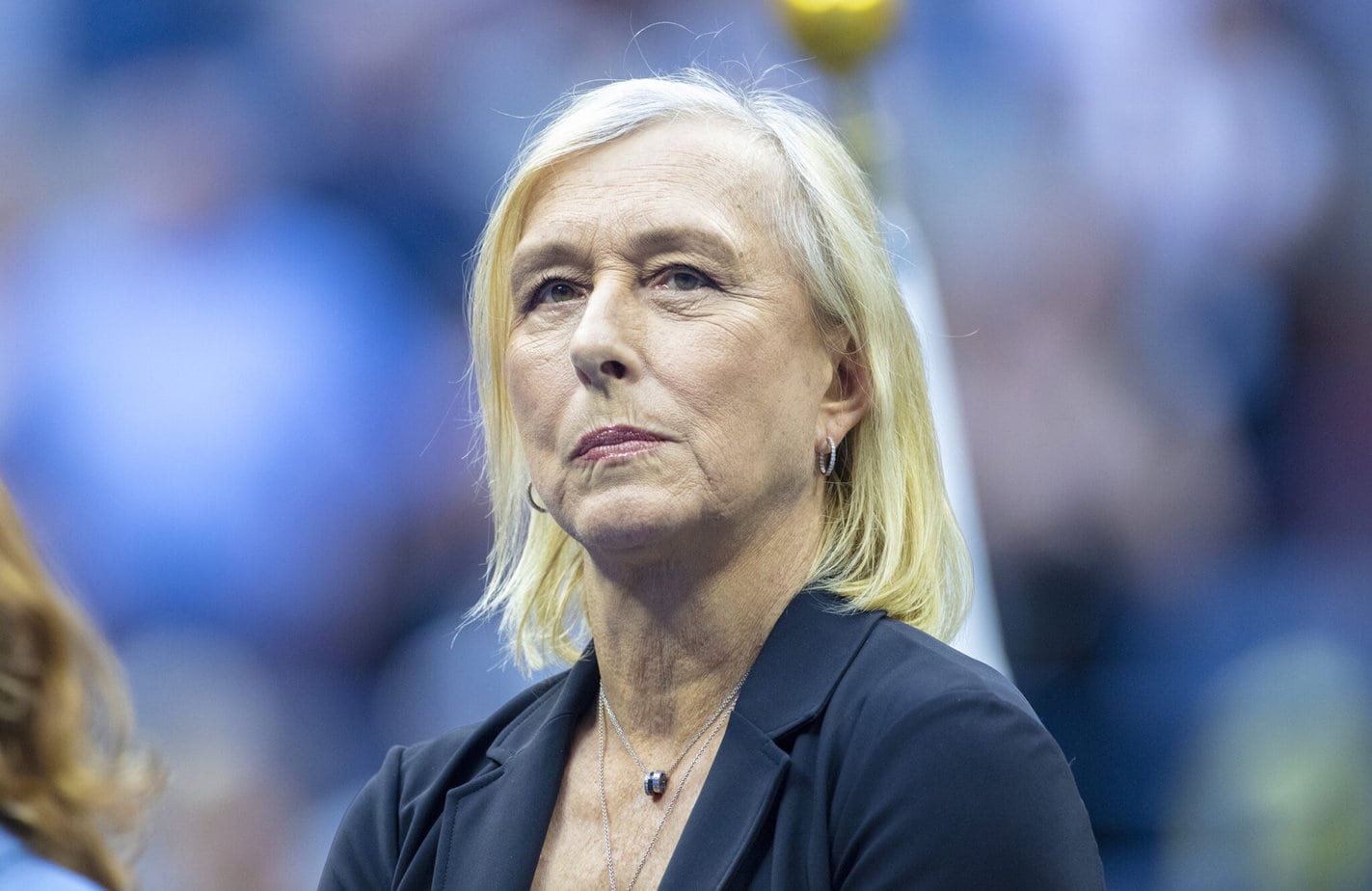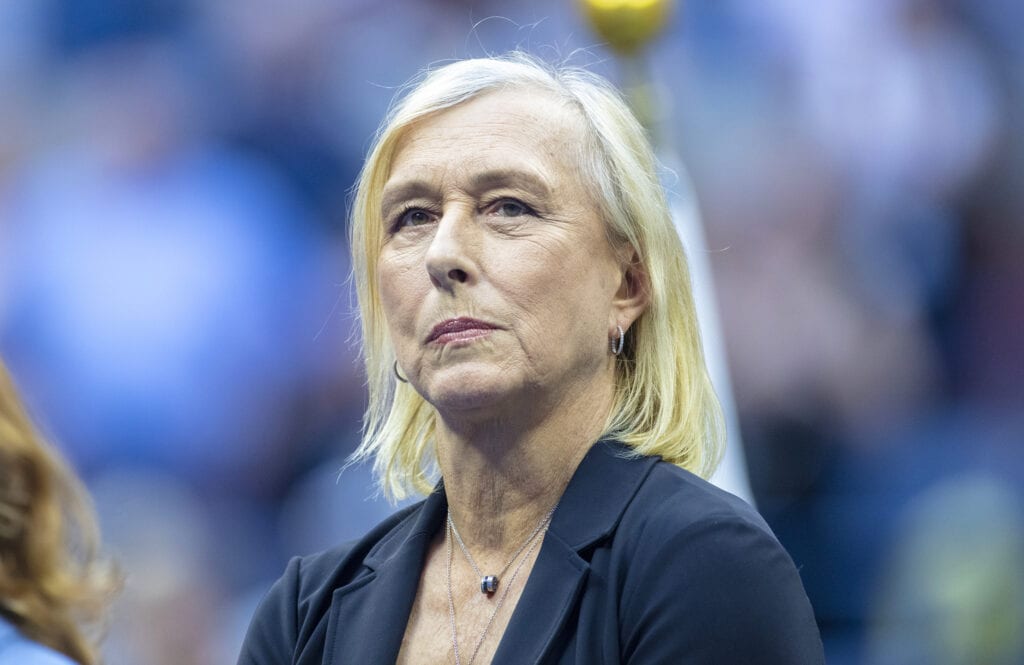 photo source: TODAY
During the Open Era, Martina Navratilova, recognized as one of the greatest tennis players of all time, won 59 major championships, including 18 major singles crowns, 31 major women's doubles triumphs, and 10 major mixed doubles victories.
Navratilova rose to the top of the women's tennis rankings after trying out basketball player Nancy Lieberman's workout regimen and switching to Yonex isometric midsize graphite-fiberglass composite racquets.
Did You Know?
When Navratilova, 18 years old, applied for political asylum in the United States and was given temporary residency in 1975, she lost her citizenship because she was originally from Czechoslovakia.
---
10. Evonne Goolagong Cawley (July 31, 1951 – present)
Age Won: 24 years old
Year Won: 1974
Nationality: Australian
Status: Retired
photo source: Tennis Australia
Evonne Goolagong Cawley finished her career with 86 solo titles and is ranked 12th among female singles Grand Slam winners all-time with seven trophies. At Wimbledon and the Australian Open, she won singles and doubles matches; she won singles and mixed doubles matches at the French Open.
Goolagong began endorsing brands and making appearances in television and print advertising throughout her playing career and continued to do so after she stopped playing competitively. KFC was one of the many brands she promoted.
Did You Know?
Unfortunately, Evonne Goolagong never won a US Open title in her entire career.
---
9. Serena Williams (September 26, 1981 – present)
Age Won: 22 years old
Year Won: 2003
Nationality: American
Status: Active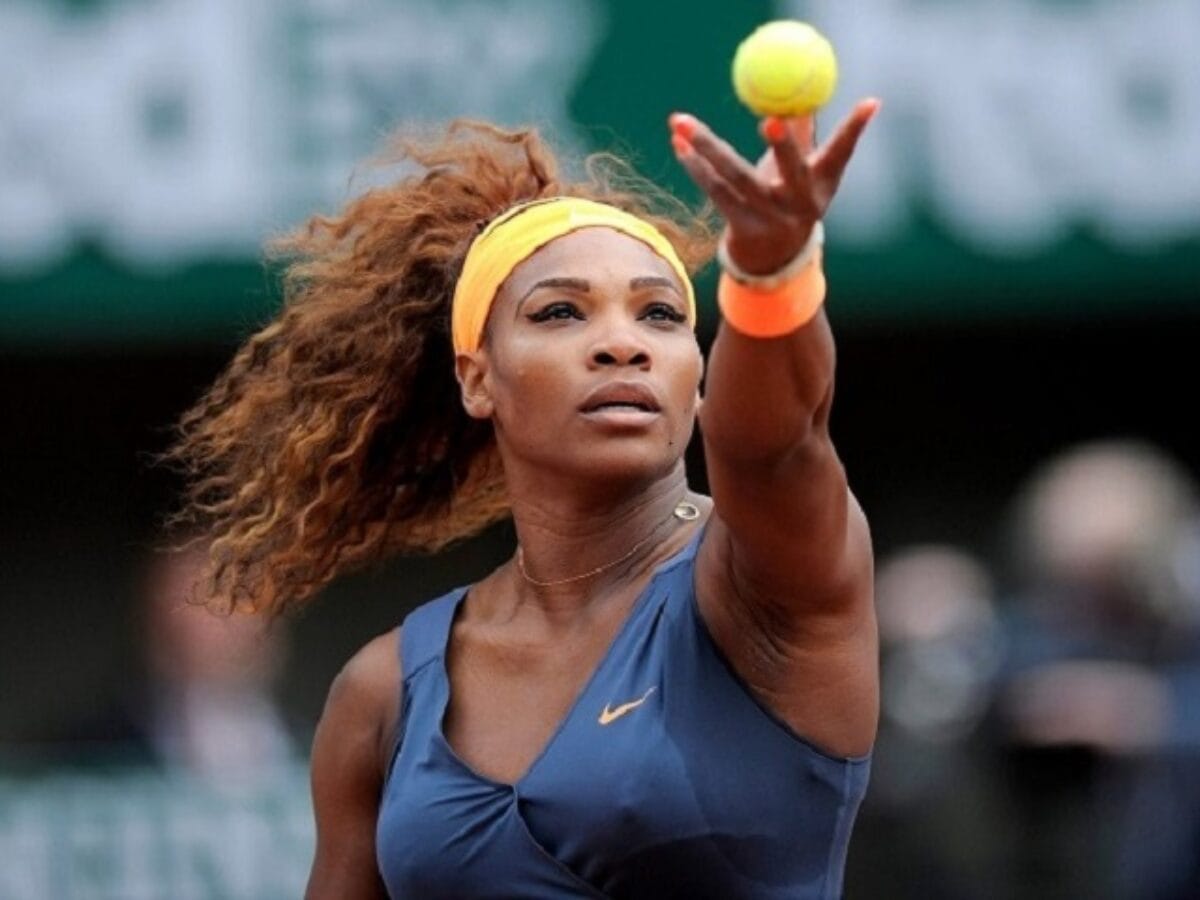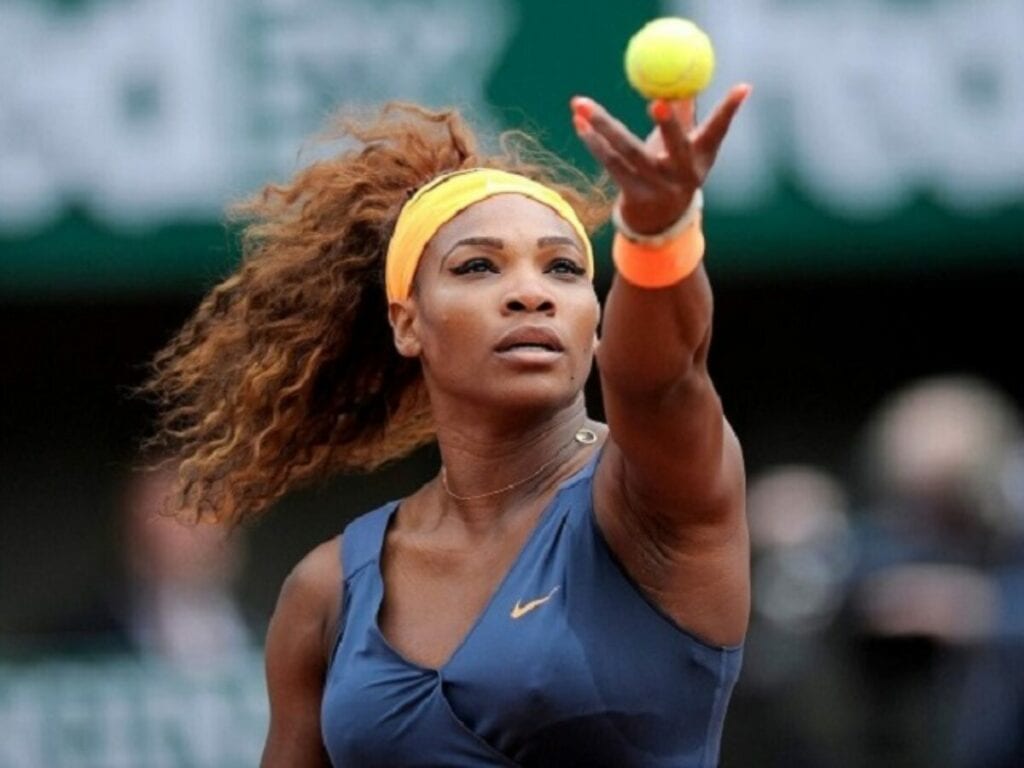 photo source: sportzcrazy.com
Throughout her remarkable career, American professional tennis player Serena Williams has held the top spot in the Women's Tennis Association rankings several times. At the age of three, Williams began receiving intensive tennis instruction. After winning her first major championship in 1999, she completed her career Grand Slam in 2003.
Along with her playing accomplishments, Serena has teamed up with her sister Venus Williams to win several doubles titles. In the 2017 Australian Open, she defeated her older sister to win the 23rd Grand Slam singles title of her career.
Did You Know?
Four gold medals were earned by Serena while competing in three Olympics.
---
8. Daphne Akhurst Cozens (April 22, 1903 – January 9, 1933)
Age Won: 22 years old
Year Won: 1925
Nationality: Australian
Status: Deceased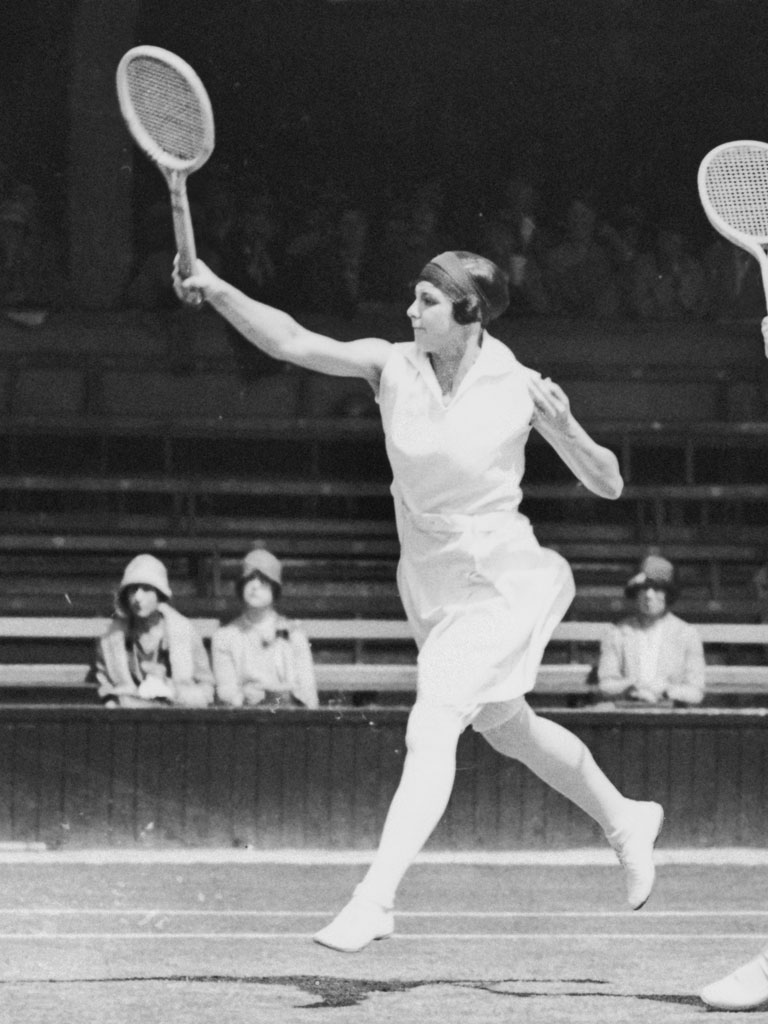 photo source: Tennis Australia
Akhurst made her tournament debut in 1924 and advanced to the second round before losing to Esna Boyd. A rivalry that lasted five years, from that game until Boyd's retirement in 1928, began.
With victories in the finals over Sylvia Harper in 1930 and Louie Bickerton in 1929, Akhurst solidified her position as Australia's most successful champion of the time. She now holds the third-place spot, after Nancye Wynne Bolton and Margaret Court, on the list of all-time Australian singles champions.
In 1931, as Mrs. Roy Cozens, Daphne won her final Australian championship in the women's doubles with Bickerton. Unfortunately, she experienced an ectopic pregnancy two years later, in 1933, and passed away at 29.
Did You Know?
The Daphne Akhurst Memorial Cup is given to the Australian Open women's singles champion in her honor.
---
7. Nancye Wynne Bolton (December 2, 1916 – November 9, 2001)
Age Won: 21 years old
Year Won: 1937
Nationality: Australian
Status: Deceased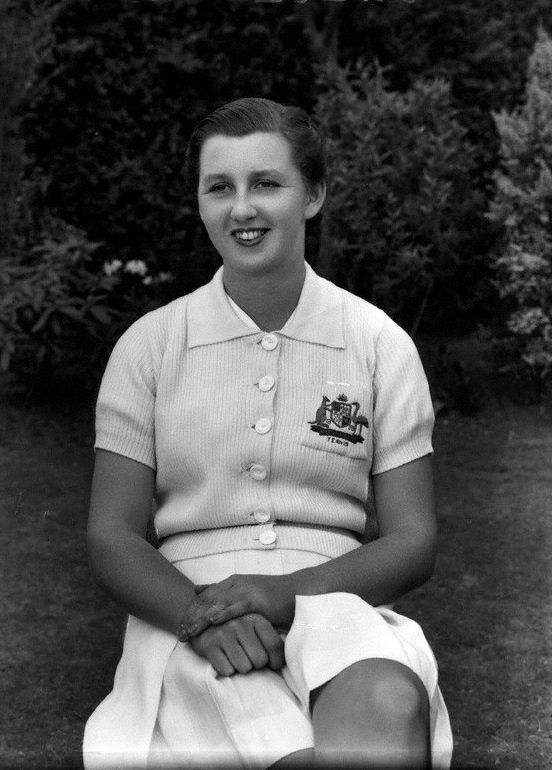 photo source: Wikipedia
Australian tennis player Nancye Bolton played the sport. At the Australian Championships, she won the women's singles championship six times, placing third behind Serena Williams' seven victories and Margaret Court's eleven. Bolton finished second only to Court with 23 championships earned at the Australian Championships with 20 wins.
She experienced heartache as she magically climbed the ranks toward ten titles. Then, in 1942, during World War II, her husband, Sergeant George Bolton, was killed in combat, leaving her a widow.
She won 12 of her 20 titles after the death of her beloved life partner, demonstrating incredible heart, courage, determination, and mental toughness in the wake of that sorrow and after taking a few years off from playing. From 1947 through 1949, titles were won without losing a set.
Did You Know?
Margaret Court has twenty-one more Australian championships than Wynne Bolton has. Her total number of championships may have easily surpassed 30 had World War II not interrupted competition for five years.
---
6. Joan Hartigan Bathurst (June 6, 1912 – August 31, 2000)
Age Won: 21 years old
Year Won: 1934
Nationality: Australian
Status: Deceased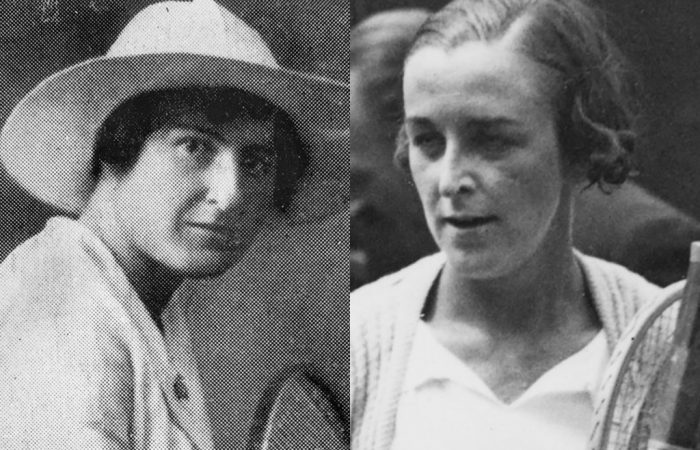 photo source: Tennis Australia
Joan Hartigan Bathurst took the best of her chances and enthusiasm for tennis by earning the NSW junior singles and doubles and the Australian girls' championship in 1931. Joan played tennis on grass courts at home in Chatswood and at Loreto Kirribilli, where she attended school.
Bathurst reached the Wimbledon semi-finals and won the singles championship three times in the Australian Championships. In 1933, 1934, and 1940, Bathurst made it to the Australian Championships women's doubles final three times. At the 1934 Australian Championships, she and Edgar Moon won the mixed doubles crown.
Did You Know?
Joan Bathurst joined the Australian Army in January 1943 and was released on September 1 of the same year.
---
5. Steffi Graf (June 41, 1969- present)
Age Won: 18 years old
Year Won: 1988
Nationality: German
Status: Retired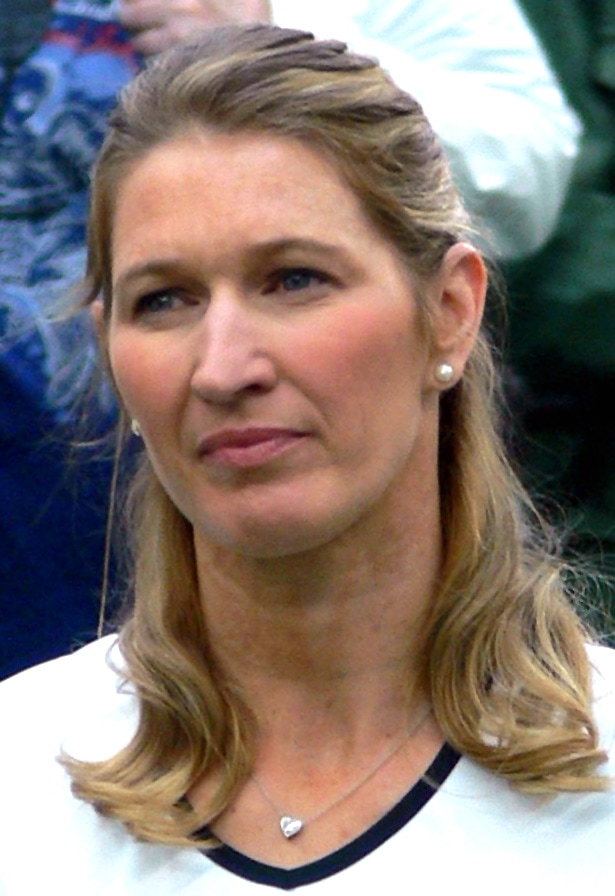 photo source: Wikipedia
Steffi Graf was inspired to play tennis by her father, who later served as her trainer. As a result, she attained an international rating at age 13, making her the second-youngest player in history.
At the French Open in 1987, she defeated American Martina Navratilova, born in the Czech Republic, to win her maiden Grand Slam title. She completed the quadruple Grand Slam in 1988, becoming just the third woman to do so.
Graf, who won many singles championships at the French, Australian, and US Open in the 1990s, was recognized for her fervor, quickness, and potent forehand. By that time, she had established herself as one of the top players in the world.
Did You Know?
Graf didn't vanish from public view after her retirement. She wed fellow tennis star Andre Agassi in 2001.
---
4. Hana Mandlikova (February 19, 1962 – present)
Age Won: 18 years old
Year Won: 1980
Nationality: Australian, Czech
Status: Retired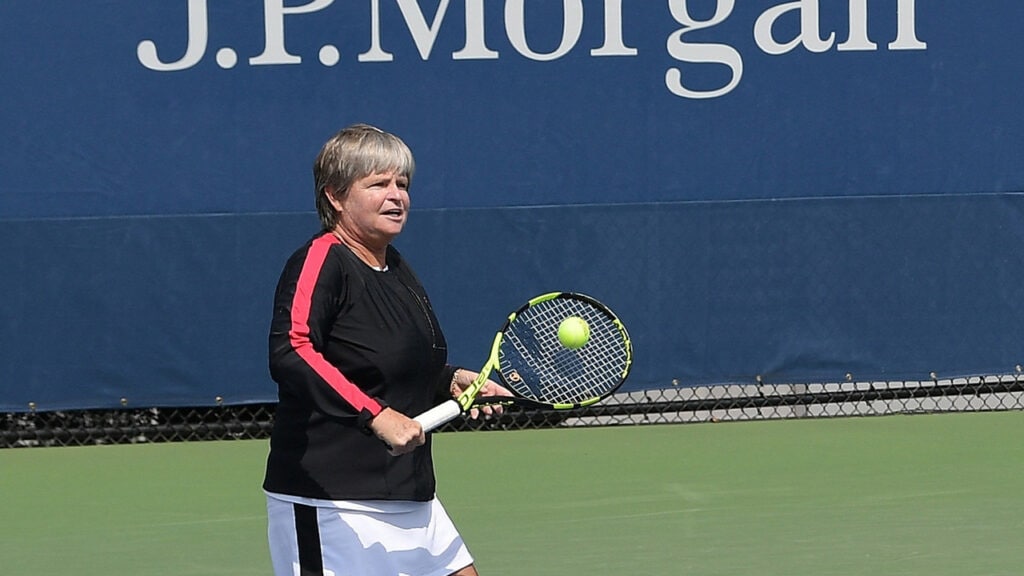 photo source: USOpen.org
Hana Mandlková is among only 13 players in the Open Era to have advanced to every major final, and she is one of just six women to have achieved this feat since 1968 on hard courts, clay, and grass.
Mandlková was frequently silent on the court but would pump her fist and yell if she had won a particularly significant point, which she did a lot throughout her career. As a result, she was referred to as a "streak breaker" by the tennis press, particularly by the respected Bud Collins.
Did You Know?
During Hana's nine years of coaching Jana Novotna in retirement, Jana went on to win the 1998 Wimbledon Ladies Singles Championship and reached the No. 2 spot in the global rankings.
---
3. Margaret Court (July 16, 1942 – present)
Age Won: 17 years old
Year Won: 1960
Nationality: Australian
Status: Retired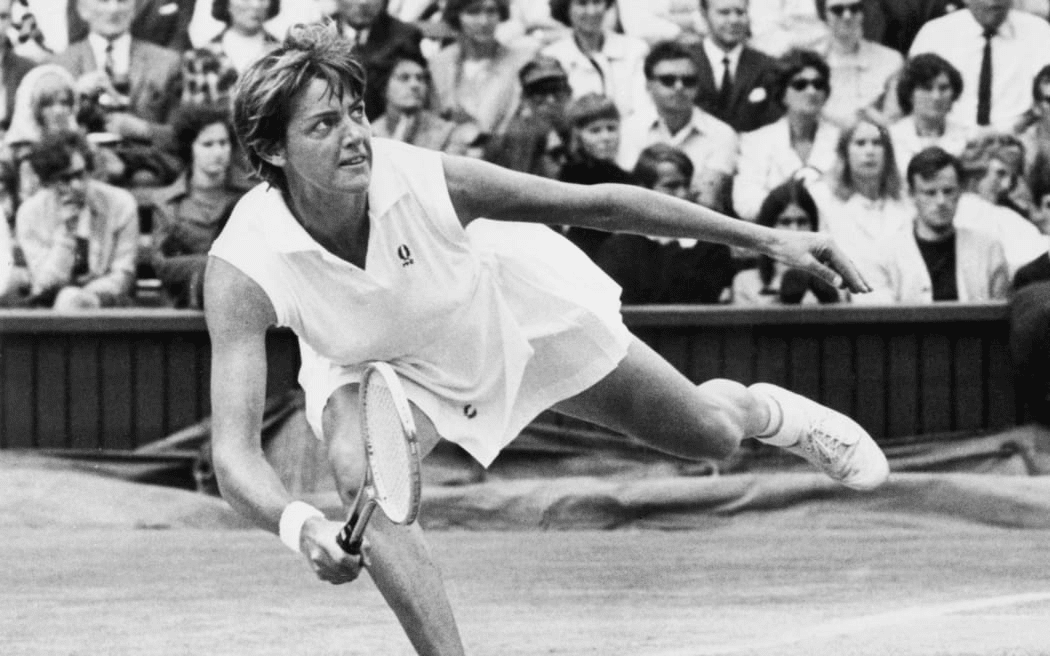 photo source: RNZ
One of the most successful tennis players in history, Margaret Court, is an Australian who has since retired. Court, who played with aggression by nature, constantly pursued her serve and returned to the net. When she did, she smashed her groundstrokes flat and forcefully. She rarely played from the baseline.
Compared to the grinders of later years, Court lacked consistency in her baseline play, which may be considered a minor flaw. However, the fact that she played in an era with rapid courts and strings meant that her baseline game didn't harm her much.
Did You Know?
Court established the Victory Life Centre church in Perth in 1995 after receiving her Pentecostal ordination in 1991. Since the church's founding, she has served as its senior pastor.
---
2. Monica Seles (December 2, 1973 – present)
Age Won: 17 years old
Year Won: 1996
Nationality: American, Serbian, Hungarian
Status: Retired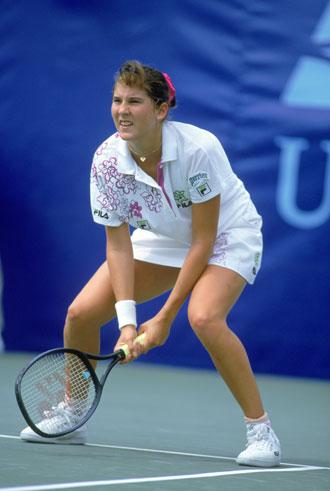 photo source: Yahoo! Sports
Monica Seles was born to a family of ethnic Hungarians in Yugoslavia. When she was five years old, she started playing tennis under the guidance of her father, a working illustrator. He was in charge of molding her two-handed backhand and forehand techniques. Later, Jelena Geni served as her coach.
Tennis coach Nick Bollettieri became interested in her when she won the Junior Orange Bowl competition in Miami, Florida, at 11 in 1985. Seles joined the Nick Bollettieri Tennis Academy in early 1986 after relocating with her brother Zoltán from Yugoslavia to the US to hone her skills.
Due to a backstabbing incident by an enamored fan in 1993, she took a two-year break from tennis. However, after making a comeback in 1995, she had some success, including winning the 1996 Australian Open.
Did You Know?
At 14, Monica Seles participated in her first professional match as an amateur in 1988. She became a professional the following year on February 13 and entered the pro circuit full-time. In May 1989, she won her first career championship in Houston.
---
1. Martina Hingis (September 30, 1980 – present)
Age Won: 16 years old
Year Won: 1997
Nationality: Swiss, Czechoslovak
Status: Retired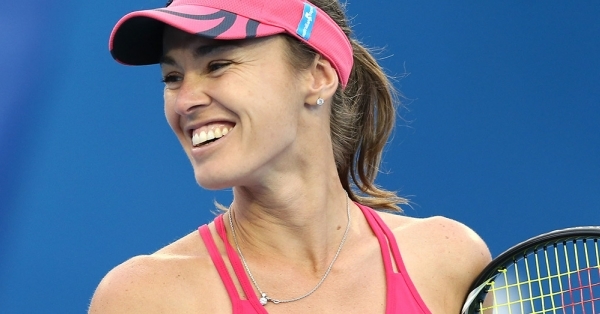 photo source: Australian Open
Born in 1980, Martina Hingis, then 16-year-old at the 1997 Australian Open Tennis tournament, struck the coveted gold making her the youngest woman to win the Australian Open.
Her mother mentored Hingis, and within a short period, she emerged as a true prodigy, winning the junior competition at Roland-Garros at 12.
Her game required superb hand-eye coordination, clever strategy, deft touch, and keen anticipation. However, Hingis' early professional reputation included claims that she lacked power and a competent second serve.
Did You Know?
Tennis runs in Martina Hingis' blood as both her parents were professional players of the sport.