The world of tennis is full of surprises. Age isn't everything, but it helps: the younger you are, the better you perform. It's a pretty steep curve. It's not only about how old you are, but what matters is how many years of experience you have under your belt.
Experience can make all the difference in the world in sports like tennis, where experienced players have thousands of hours of practice and strengthen their skills to help them compete at their best. Nonetheless, there have been a lot of ups and downs in the careers of these champions who were raw talent at some point, but then how did they make it to become champions?
Here we introduce you to the 10 youngest players to win US Open Tennis Championship.
10. John McEnroe (February 16, 1959 – present)
Age Won: 20 years, 6 months
Year: 1979
[ Highest Ranking: No. 1 (March 3, 1980)
Year Retired: 1994, 2006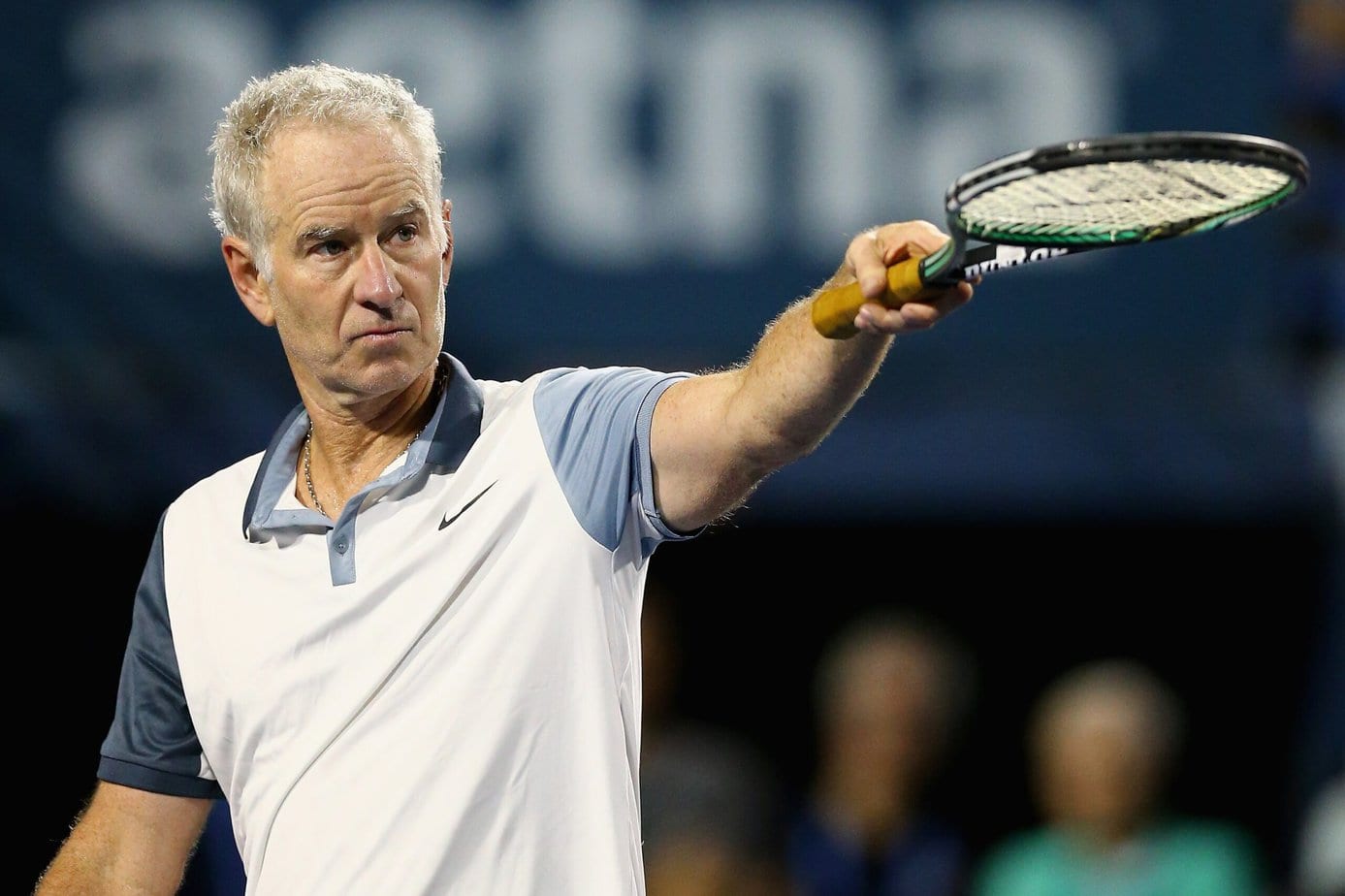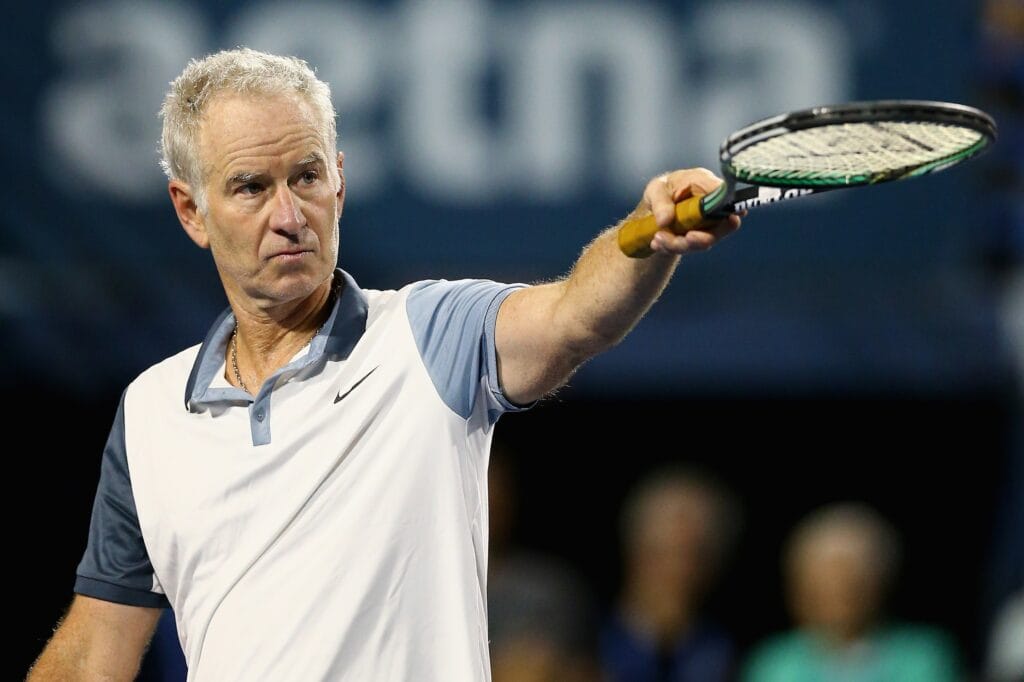 photo source: NPR
Former professional tennis player John McEnroe was well-known for his shot-making and volleying abilities, and his regular combative on-court conduct got him into controversy with referees and tennis officials. McEnroe is the only male tennis player in history to hold the top spot in both singles and doubles concurrently. On the ATP Champions circuit, he has amassed 25 singles victories.
He won nine Grand Slam men's doubles championships (five at Wimbledon and four at the US Open), seven Grand Slam singles titles (four at the US Open and three at Wimbledon), and one Grand Slam mixed doubles title (at the French Open). The greatest single-season victory percentage throughout the Open Era is still his singles match record of 82-3 from 1984.
Did You Know?
John McEnroe was crowned ATP Player of the Year and the ITF World Champion in 1981, 1983, and 1984.
---
9. Lleyton Hewitt (February 24, 1981 – present)
Age Won: 20 years, 6 months
Year: 2001
[ Highest Ranking: No. 1 (19 November 2001)
Year Retired: 2016, 2020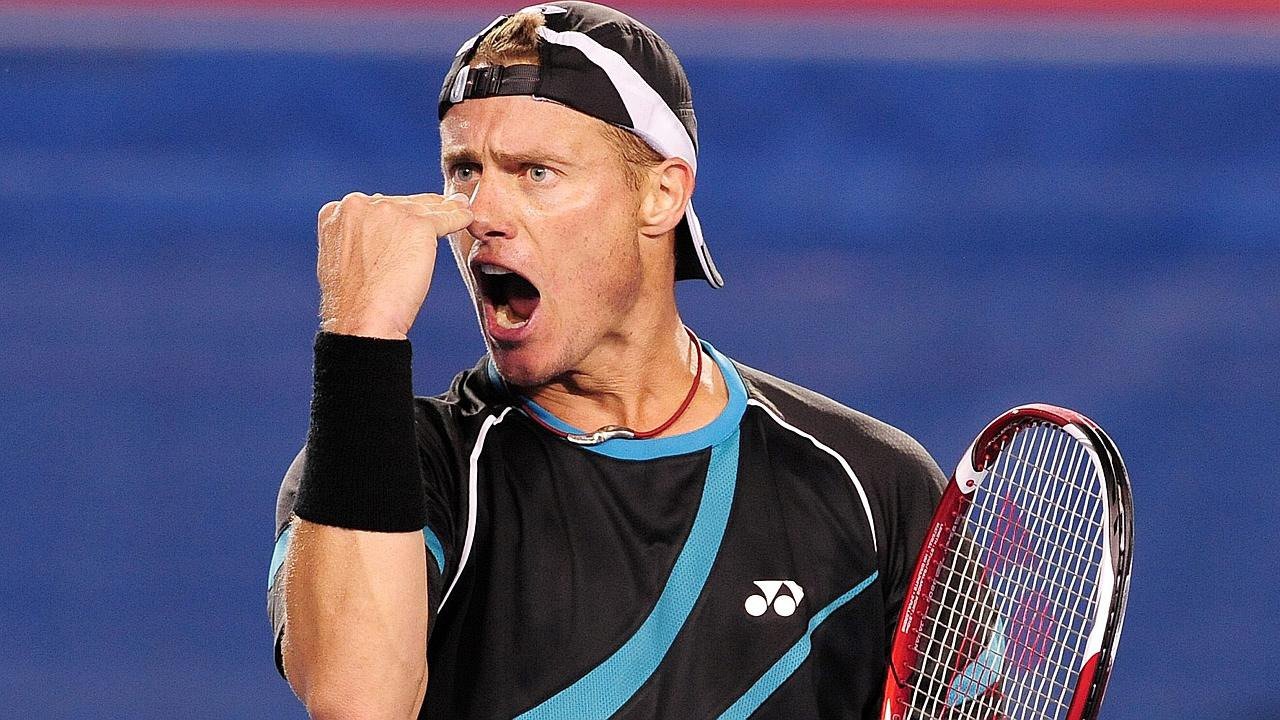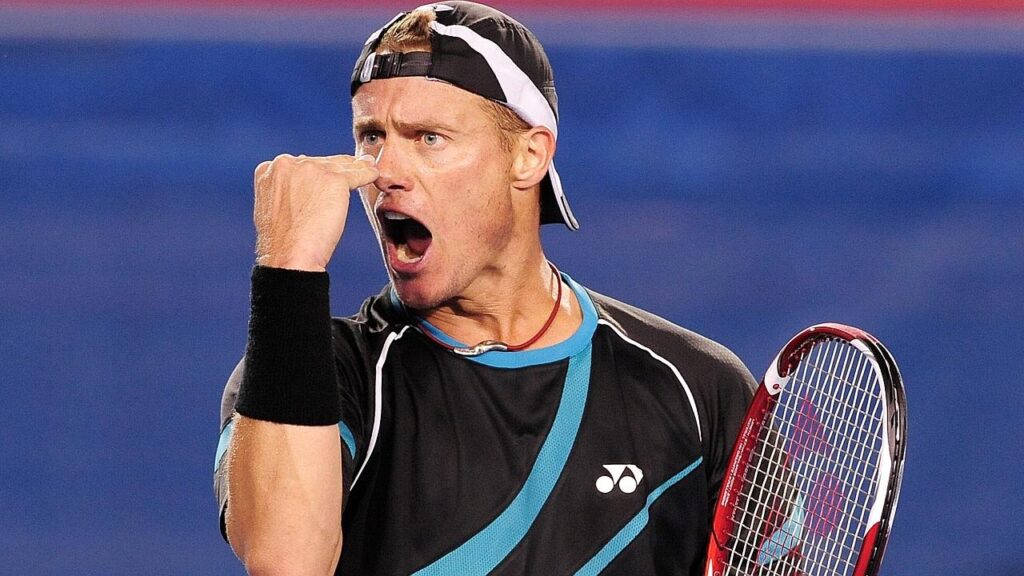 photo source: Fox Sports
Lleyton Glynn Hewitt is the former world's No. 1 tennis player. With two victories at the 2001 US Open and 2002 Wimbledon Championships, he is the most recent Australian male to win a major singles championship. Hewitt reached the top of the ATP singles rankings in November 2001 at 20 years, 6 months, and 13 days.
The 2001 US Open and 2002 Wimbledon singles win, the 2000 US Open men's doubles title, back-to-back Tour Finals victories in 2001 and 2002, and the Davis Cup with Australia in 1999 and 2003 were among his 30 singles titles and 3 doubles titles won.
Hewitt competed in twenty straight Australian Open men's singles matches between 1997 and 2016, with his best finish being runner-up in 2005.
Did You Know?
Hewitt returned to the 2010 World Team Cup after a six-year absence, winning his opening match against John Isner but losing his last match to Nicolás Almagro.
---
8. Richard Sears (October 26, 1861 – April 8, 1943)
Age Won: 19 years, 10 months
Year: 1881
[ Highest Ranking: No. 5 (1887, ITHF)
Year Retired: 1888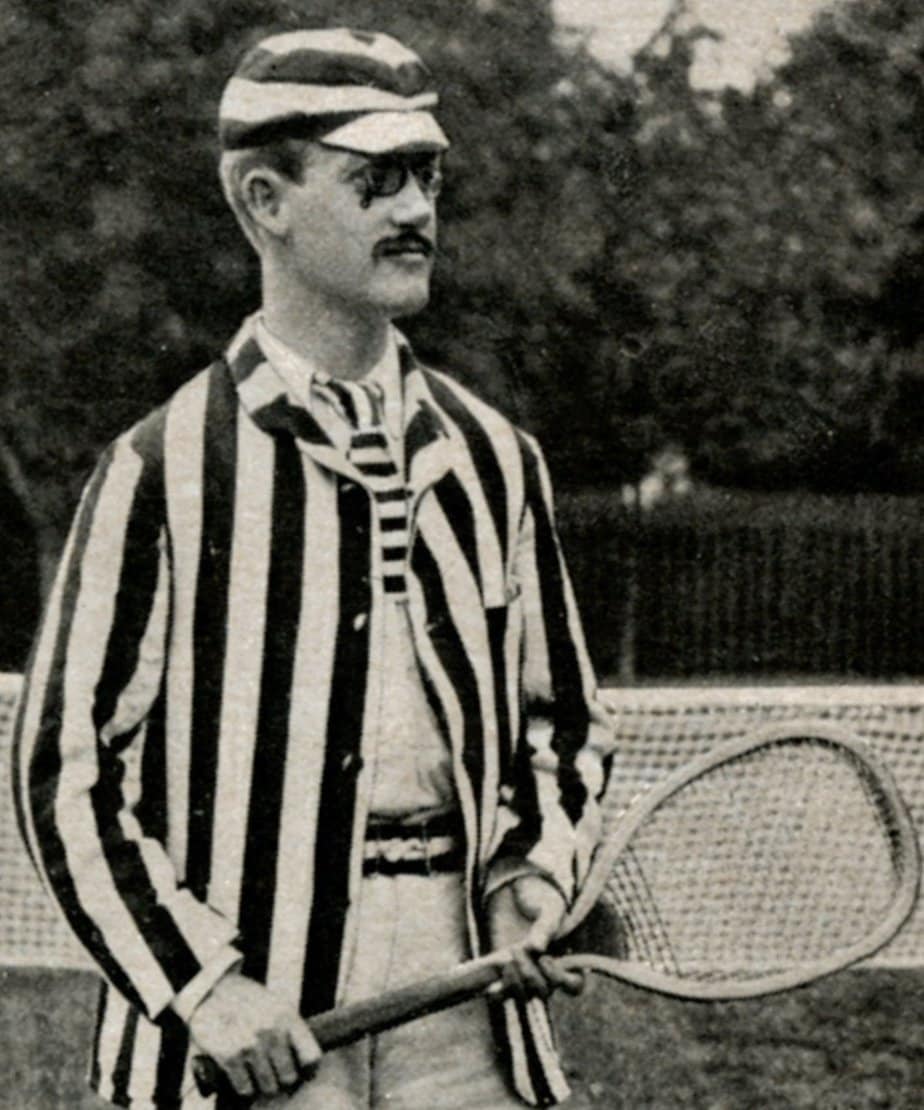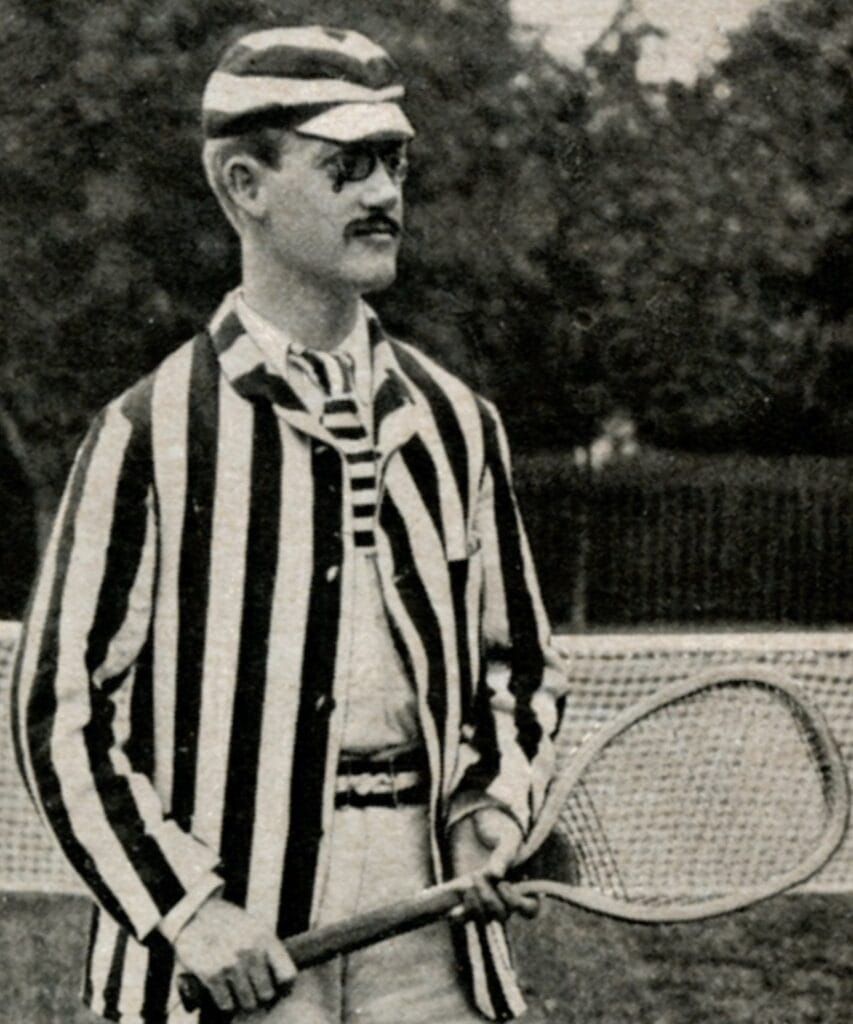 photo source: Wikipedia
American tennis player Richard Dudley Sears is the US National Champion in both the singles and doubles events during the first seven years of the competition, from 1881 to 1887, before quitting the sport. While still a Harvard student, he won the first of his seven straight championships in 1881.
The winner from the previous year was usually guaranteed a spot in the final back then. He embarked on an 18-match undefeated streak that began in the first round of the 1881 tournament and continued through the 1887 championships when he announced his retirement from the sport. His 18-match undefeated streak wasn't broken until 1921. Sears didn't drop a set throughout his first three titles.
Did You Know?
The first American winner under 19 was Sears, a little older than Pete Sampras in 1990 and Oliver Campbell in 1890.
---
7. Oliver S. Campbell (February 25, 1871 – July 11, 1953)
Age Won: 19 years, 6 months
Year: 1890
[ Highest Ranking: No. 8 (1890, ITHF)
Year Retired: 1892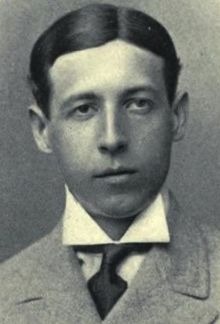 photo source: Wikipedia
American tennis player Oliver S. Campbell won three straight singles championships in the US Tennis Championships held between 1890 and 1892. Campbell attended Columbia College, where he earned his degree in 1891.
In 1955, Campbell joined the International Tennis Hall of Fame. Campbell was the youngest male player to win the U.S. singles title in more than a century.
He achieved it in 1890 while he was a student, age 19 years, 6 months, and 9 days. Campbell successfully defended his championship in the challenge round matches in 1891 and 1892, defeating Clarence Hobart and Fred Hovey. However, Campbell failed to do so in 1893, giving Robert Wrenn the title by default. The first championship match that required five sets was the challenge round versus Clarence Hobart.
Did You Know?
In 2010, Campbell was posthumously inducted into the Athletics Hall of Fame.
---
6. Carlos Alcaraz (May 5, 2003 – present)
Age Won: 19 years, 4 months
Year: 2022
[ Highest Ranking: No. 1 (12 September 2022)
Year Retired: Not Applicable (Still Active)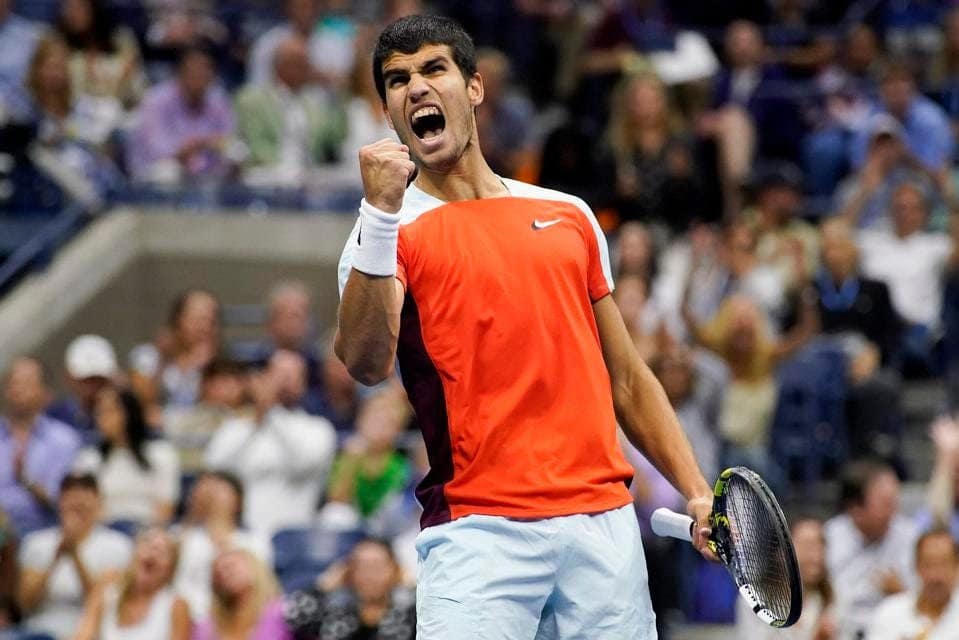 photo source: Forbes
Tennis player Carlos Alcaraz is from Spain. The Association of Tennis Professionals has him presently ranked as the top singles player in the world (ATP). Six ATP Tour singles championships, including the 2022 US Open and two Masters 1000 crowns, have been won by Alcaraz.
He achieved the No. 22 world ranking spot before as a youngster while winning two ITF Junior Circuit championships. After becoming a pro in 2018, he won four ATP Challenger Tour championships and three ITF Men's World Tennis Tour titles before breaking into the top 100 in May 2021.
Did You Know?
Alcaraz is also the first tennis player under 18 to win $10 million in a single season prize money.
---
5. Pete Sampras (August 12, 1971 – present)
Age Won: 19 years, 0 months
Year: 1990
[ Highest Ranking: No. 1 (April 12, 1993)
Year Retired: 2002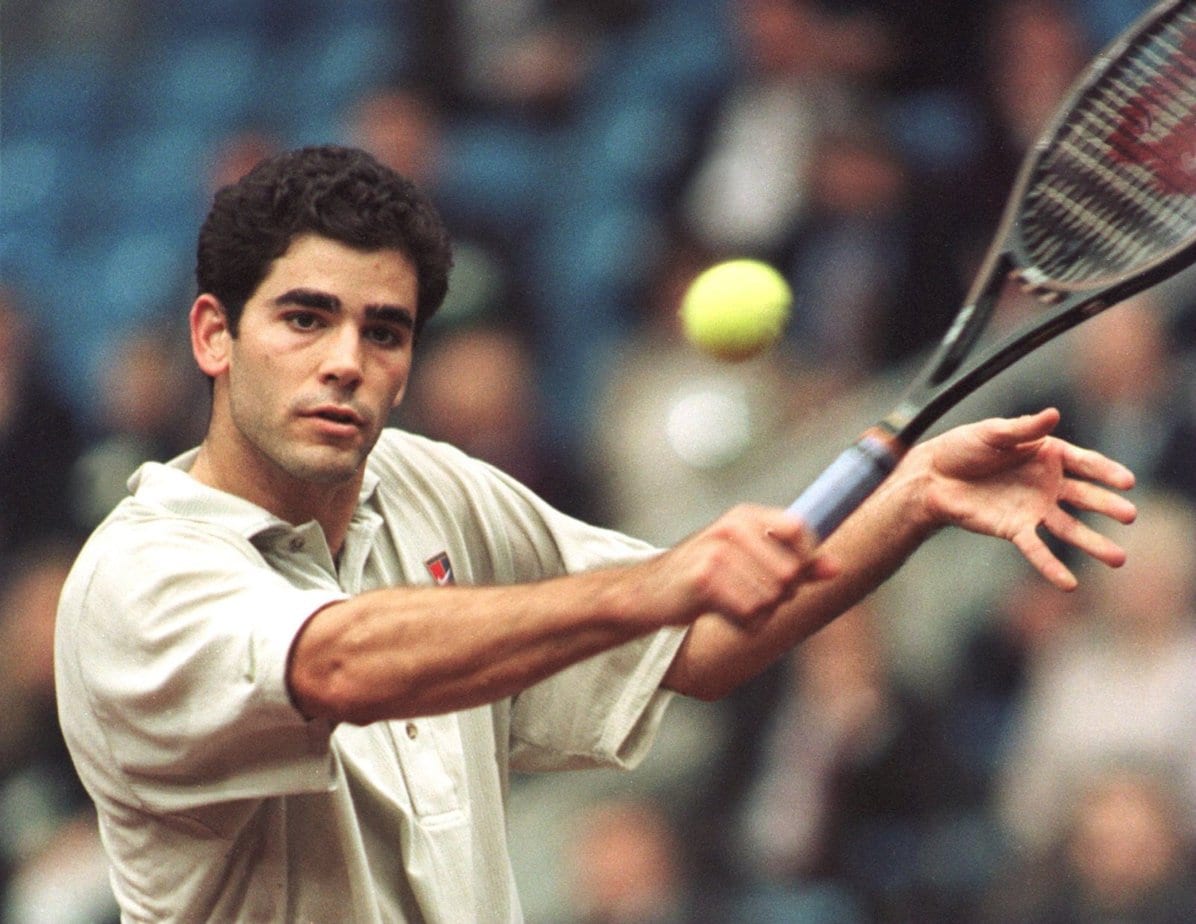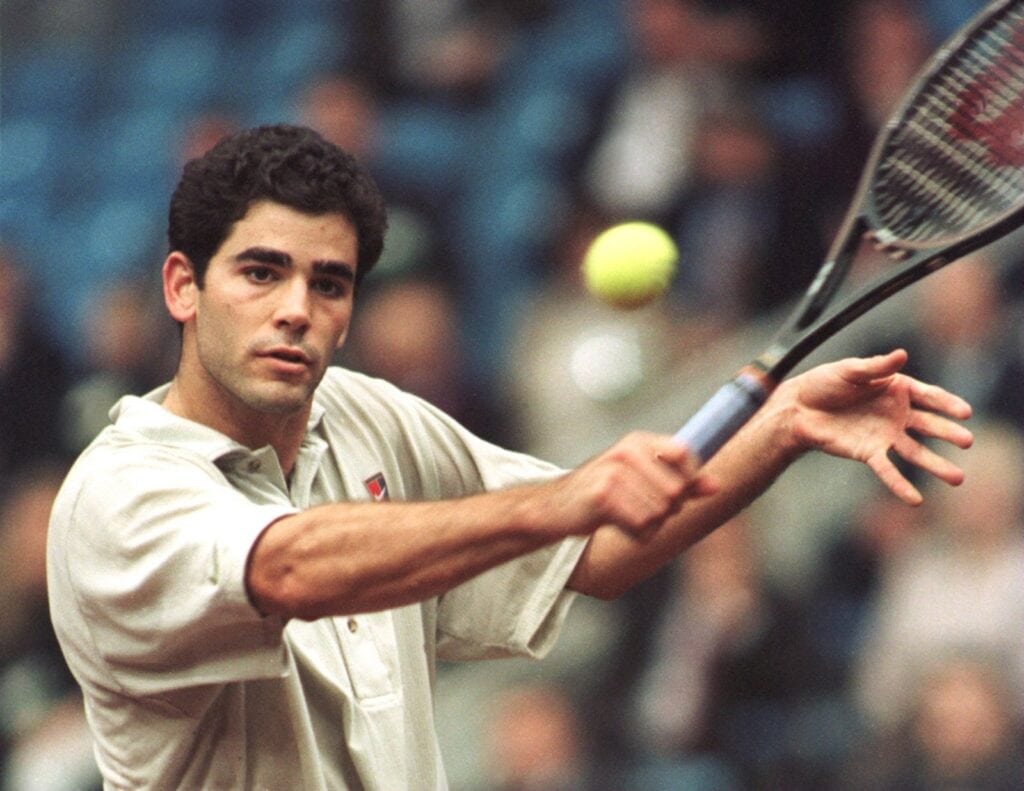 photo source: Lob and Smash
Petros "Pete" Sampras started working as a professional in 1988, and his career came to a close in 2002 at the US Open, which he won by beating his old nemesis, Andre Agassi. Sampras finished his career with 14 major singles wins, which was a record at the time of his retirement.
These triumphs included a then-record seven Wimbledon victories, two Australian Open victories, and a joint Open Era record five US Open victories. In total, he won 64 solo championships.
His first No. 1 ranking came in 1993, and he held it for 286 weeks (third all-time), including an Open Era record-tying six straight Year-End No. 1 rankings from 1993 to 1998. Pete is a right-handed player with a single-handed backhand whose accurate and powerful serve earned him the moniker.
Did You Know?
Pete Sampras was admitted to the International Tennis Hall of Fame in 2007.
---
4. Monica Seles (December 2, 1973 – present)
Age Won: 17 years, 9 months
Year: 1991
[ Highest Ranking: No. 1 (March 11, 1991)
Year Retired: 2008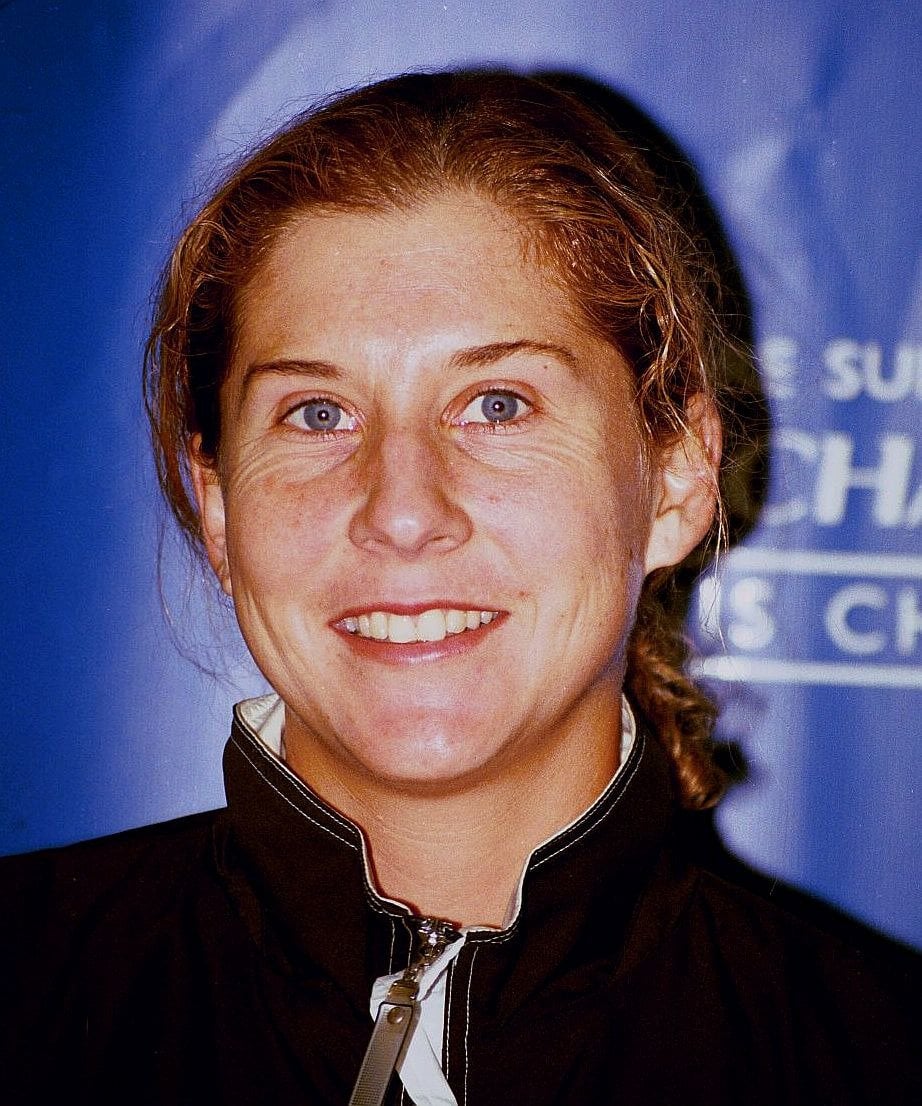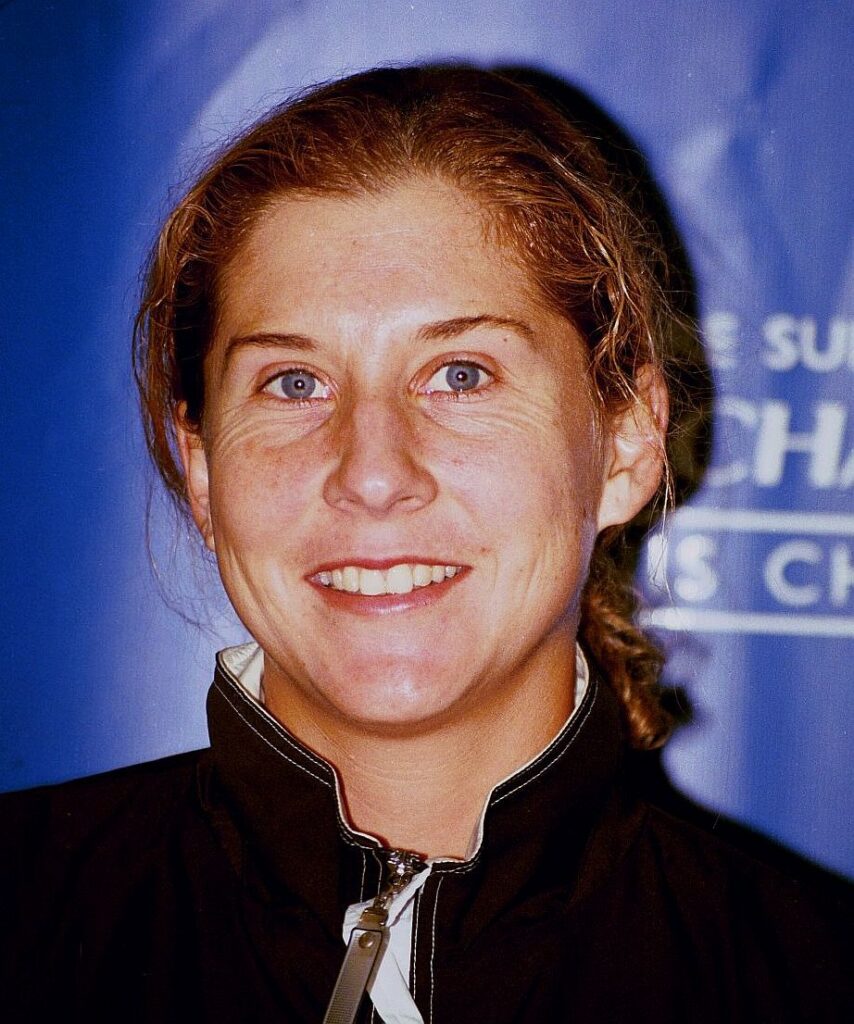 photo source: Wikipedia
Monica Seles is a former professional tennis player and a Hall of Fame Awardee who played for both the US and Yugoslavia. She was a former world number one and won nine Grand Slam singles championships, eight of which she earned while still a teenager, playing for Yugoslavia and the ninth when playing for the United States.
At 16, Seles won the French Open in 1990, making history. Before turning 20, she went on to win eight Grand Slam singles championships and finished the year as the No. 1 player in 1991 and 1992.
But on April 30, 1993, while competing against Magdalena Maleeva, Seles was the victim of an assault on the court when a fervent supporter of rival Steffi Graf stabbed her in the back with a 9-inch (23 cm) long knife while she was relaxing in between games. After the stabbing, Seles took more than two years off from tennis.
Did You Know?
Seles, widely regarded as one of the all-time best tennis players, was selected by Time magazine as one of the "30 Legends of Women's Tennis: Past, Present, and Future."
---
3. Maureen Connolly (September 17, 1934 – June 21, 1969)
Age Won: 16 years, 11 months
Year: 1951
[ Highest Ranking: No. 1 (1952)
Year Retired: 1955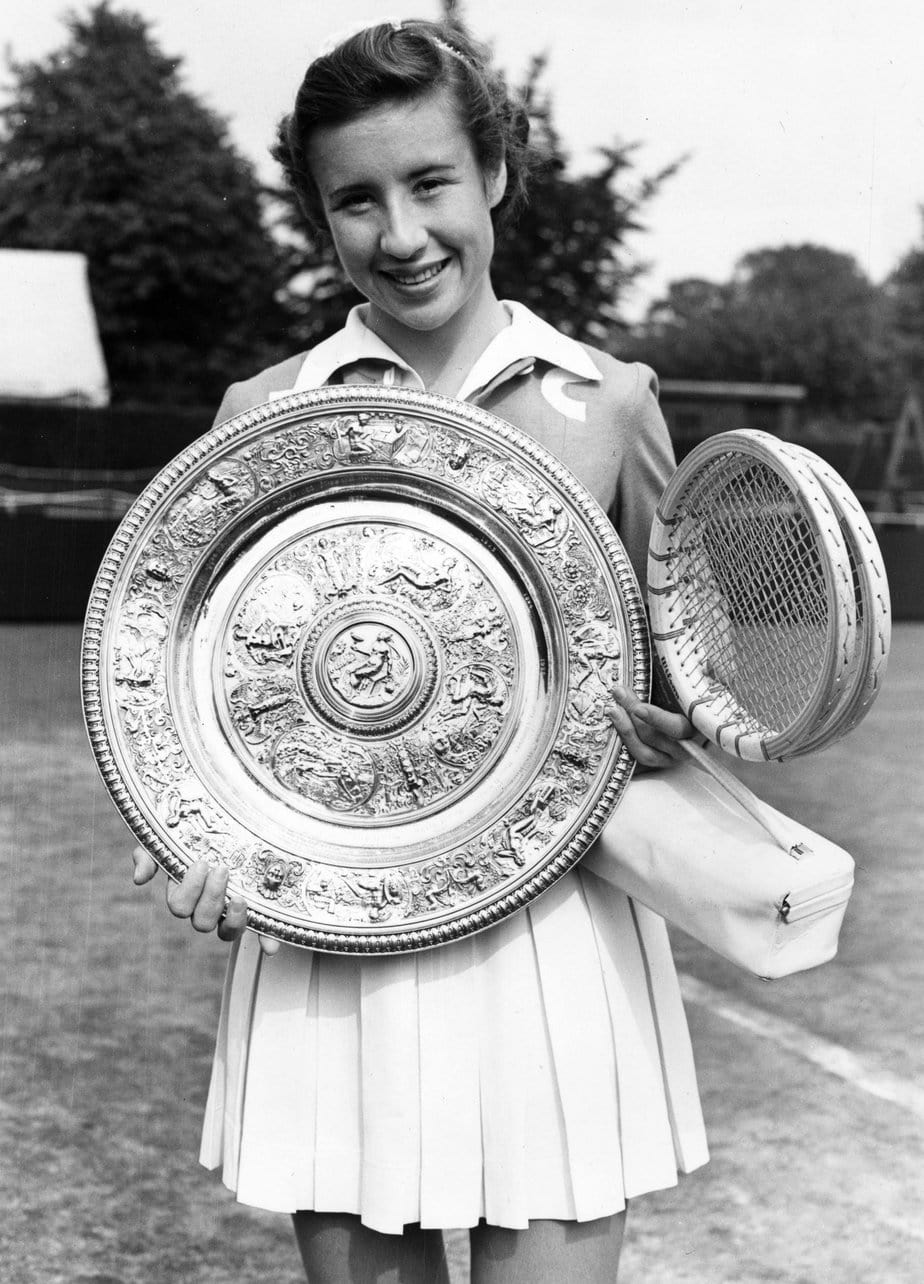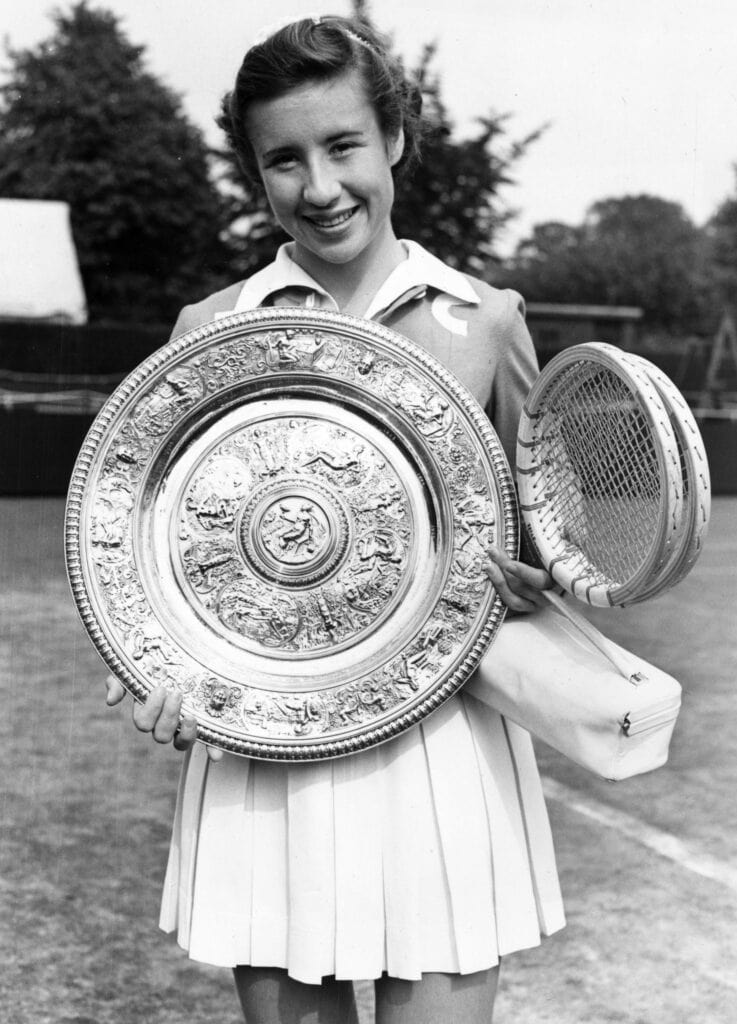 photo source: New York Times
Maureen Catherine Connolly is an American tennis player known as "Little Mo," who won nine major singles championships in the early 1950s. Connolly defeated Louise Brough in the Wimbledon final to claim her maiden championship. Despite having a shoulder injury when she entered the competition, she defied Tennant's orders to withdraw.
Their partnership ended as a result of the subsequent quarrel. She achieved a first-ever Grand Slam victory in 1953. She is the first player in history to win a title without dropping a set at all four major tournaments. Her competitive tennis career was cut short at age 19 when she suffered a devastating right leg injury while horseback riding the next year, in July 1954.
Did You Know?
Maureen Connolly passed away at 34 years old from ovarian cancer.
---
2. Martina Hingis (September 30, 1980 – present)
Age Won: 16 years, 11 months
Year: 1997
[ Highest Ranking: No. 1 (31 March 1997)
Year Retired: 2017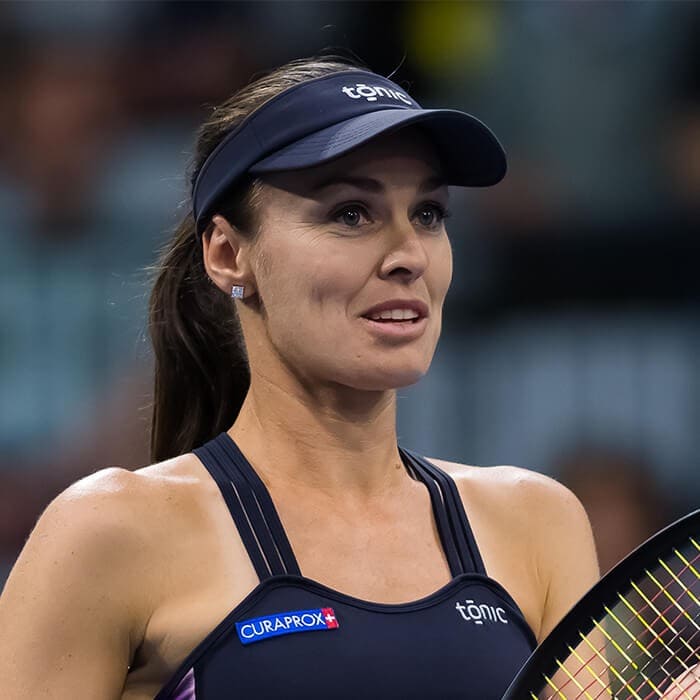 photo source: Sportsmatik
Martina Hingis, the first Swiss woman to win a major championship, held the No. 1 spot in the singles and doubles rankings for a combined 29 weeks during her 209 weeks at the top of the rankings (209 weeks in singles and 90 weeks in doubles).
She amassed 25 major trophies by winning five major singles wins, 13 major women's doubles titles (including the Grand Slam in 1998), and seven major mixed doubles titles.
Hingis also captured 17 Tier I singles championships, two WTA Finals singles titles, three doubles wins, and an Olympic silver medal in doubles. Hingis made another comeback from retirement in July 2013 to compete in the doubles competitions of the North American hardcourt season.
Did You Know?
Hingis is regarded as one of the greatest tennis players of all time, and Tennis magazine named her the eighth-best female player of the previous 40 years in 2005.
---
1. Tracy Austin (December 12, 1962 – present)
Age Won: 16 years, 8 months
Year: 1979
[ Highest Ranking: No. 1 (April 7, 1980)
Year Retired: 1994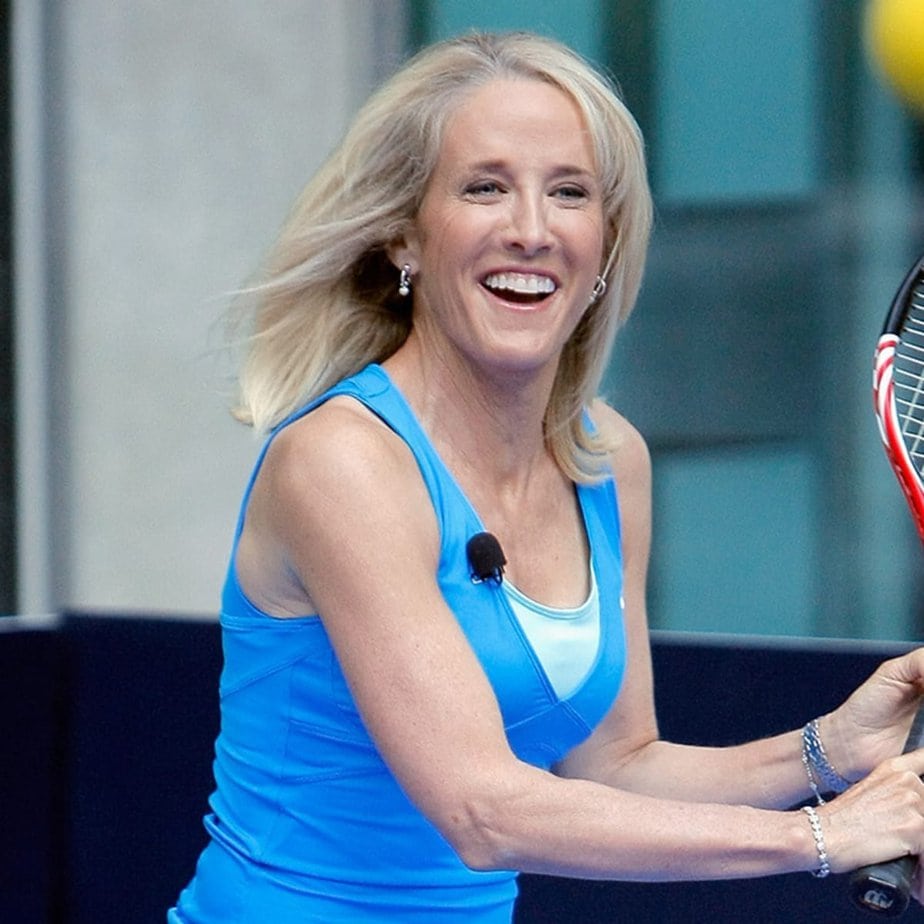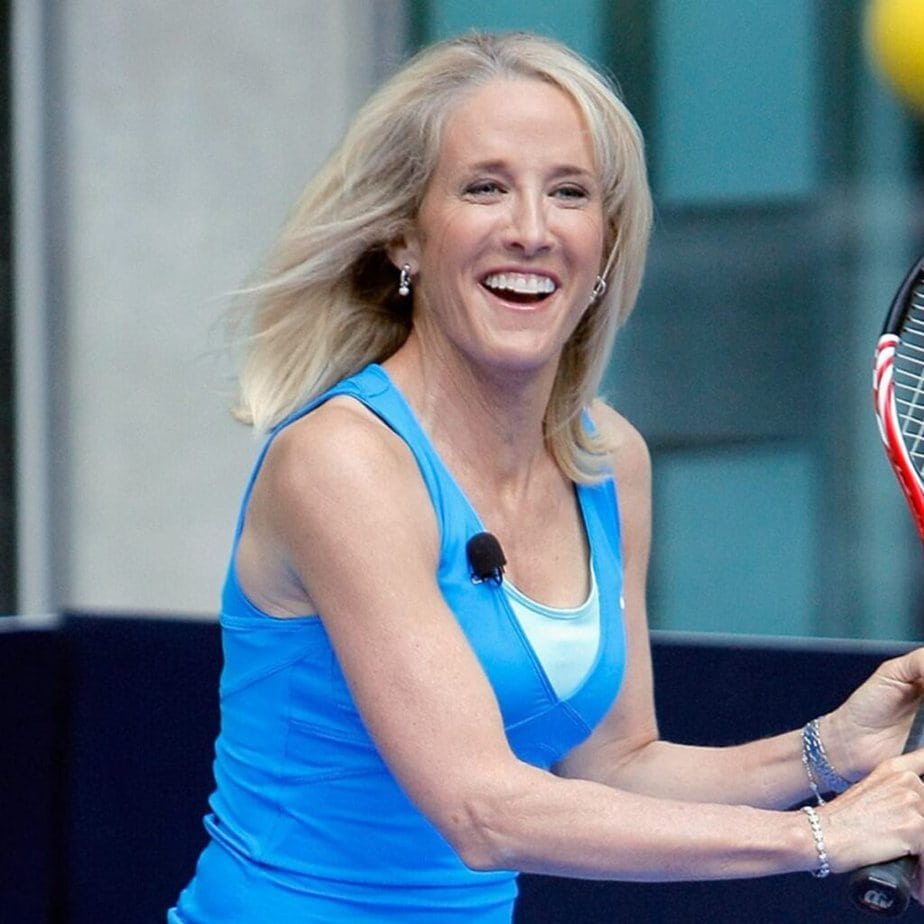 photo source: Sports Illustrated
American tennis player Tracy Ann Austin Holt is the world's former No. 1 and is the youngest U.S. Open winner ever. In addition to the mixed doubles victory at the 1980 Wimbledon Championships, she also won the women's singles titles in 1979, and 1981 US Opens.
She also won the year-ending Toyota Championships in 1981 and the WTA Tour Championships in 1980, both in singles.
Austin, who won the women's singles title at the US Open at age 16 and was inducted into the International Tennis Hall of Fame at age 29, continues to hold the record for both ages. Throughout her career, she won thirty singles matches on all types of courts, including hard courts, indoor carpets, grass, and clay (both red and green).
Her career ended in 1989 with wounds and a bad vehicle accident. Her preferred shot was a backhand down the line, which she thought was more potent and precise than her forehand.
Did You Know?
Austin has provided commentary for the French Open and the US Open for NBC and the USA Network since his retirement as a player.
OTHER POSTS YOU MAY BE INTERESTED IN