If you're an NFL fan then it might seem like for as far back as we can remember, the QB position has been dominated by the older veterans. The usual suspects like Tom Brady, Aaron Rodgers, Peyton Manning, and the other senior citizens of the league – or at least by football standards!
Young quarterbacks drafted into the league typically suffer one of two fates. Either they're thrown into a new and complex professional system right out of college, expected to perform, carry a franchise to a title, but ultimately succumb to the pressure. In the second scenario, they fall victim to political gridlock preventing them from a chance to showcase their ability as a young, energetic rookie, with a chip on their shoulder and something to prove.
Today, let's take a look at the QBs who flipped the script, cut through the yellow tape, and reached the ultimate prize with youth still on their side.
8. Aaron Rodgers
Age: 27
Team: Green Bay Packers
Super Bowl: XLV
MVPs: 3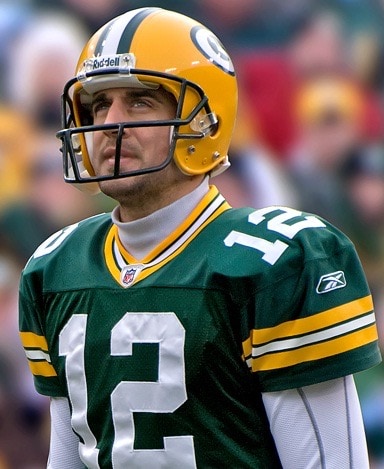 photo source: commons.wikimedia.org
Aaron Rodgers cemented himself as a legend and a future hall of fame level talent with his first Super Bowl victory in 2010 over the Pittsburgh Steelers. This was just two years after he took the starting gig amidst Brett Favre's departure.
Rodgers fell victim to the "wait your turn" sentiment when he was drafted in 2005 and put on the bench in favor of Favre. You could argue that much of his success in his career had to do with his ability to observe the older superstar every day and learn how to become a true pro before he even stepped on the field to play meaningful minutes.
Did You Know?
Aaron joins the rarified air of Brett Favre, Peyton Manning, and Tom Brady as the only players to win the MVP award more than twice. Those came in 2011, 2014, and as recently as 2020!
---
7. Troy Aikman
Age: 26
Team: Dallas Cowboys
Super Bowl: XXVII
MVPs: Super Bowl MVP (XXVII)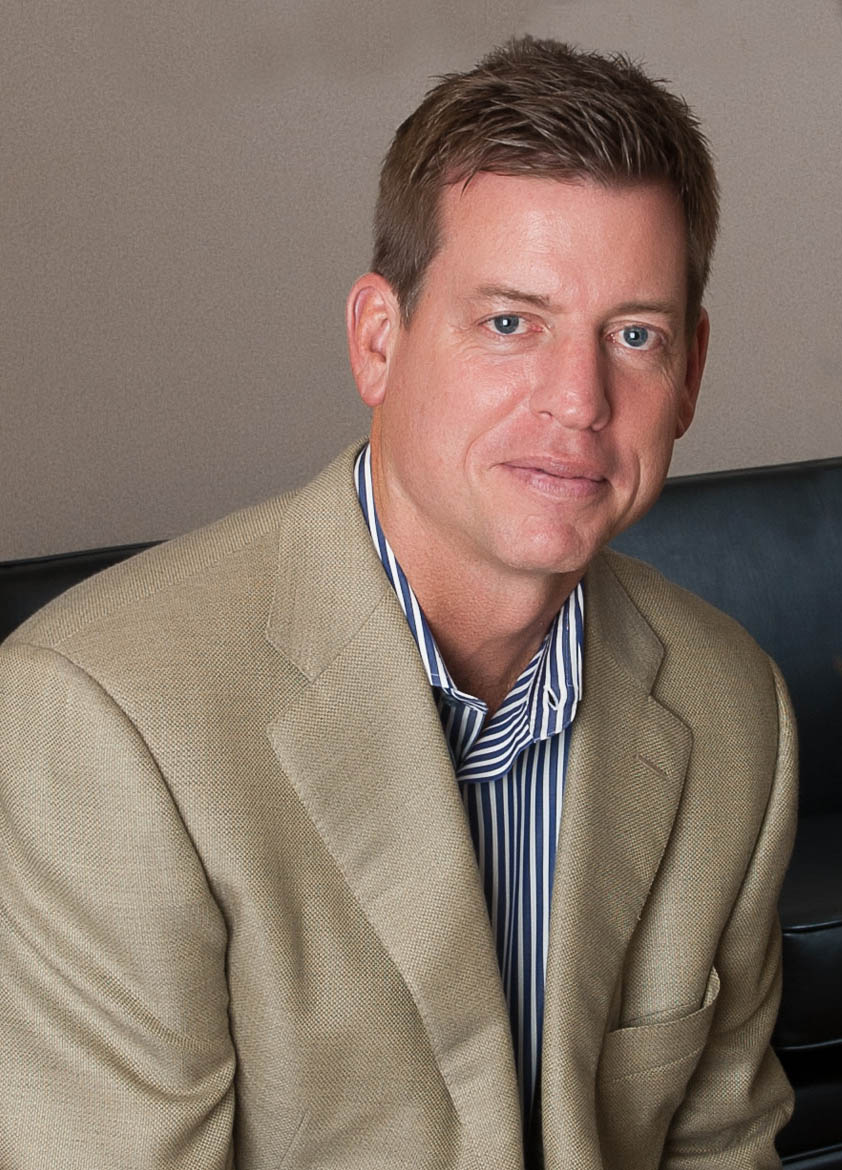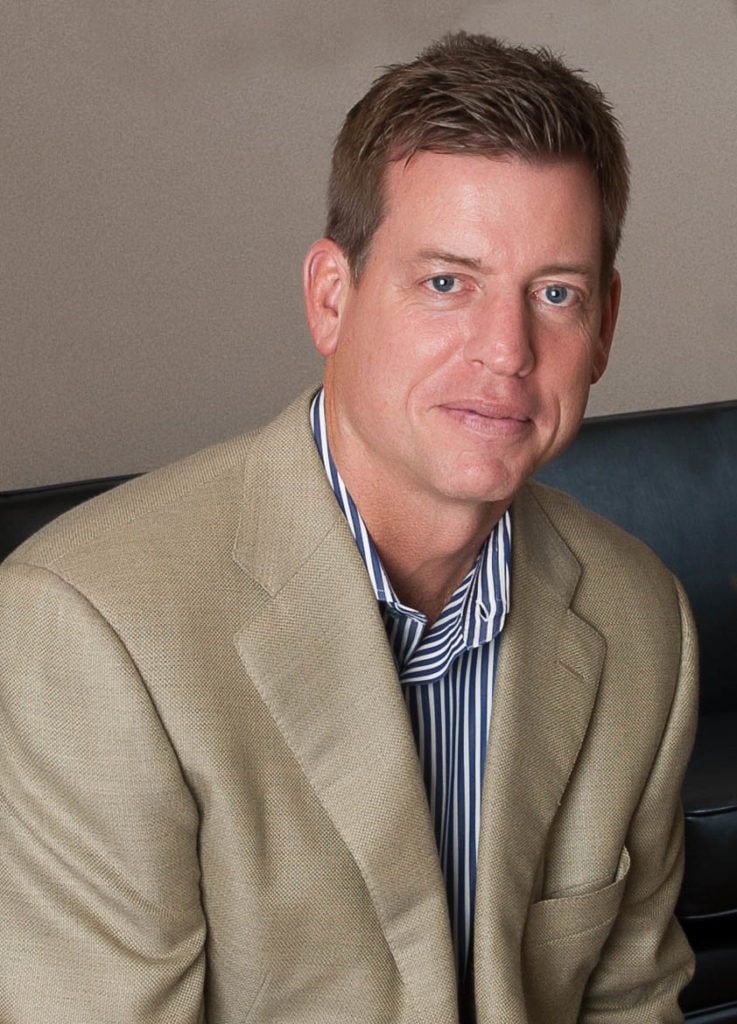 photo source: commons.wikimedia.org
Troy Aikman won his first Super Bowl at just 26-years-old, three years after entering the league, with the Dallas Cowboys. The first pick of the first round in the 1989 NFL Draft, Aikman took the projections for his career and ran laps around them, far exceeding expectation.
He went on to win a couple more with XXVIII and XXX to dress up the resume a bit more. It's a mystery how he never captured a league MVP but his career is definitely of the caliber with a 6x Pro Bowl nod, a Super Bowl MVP, and recipient to the team Ring of Honor.
Did You Know?
Since retiring, Aikman has been a mainstay sportscaster and color commentator for the game on the Fox network. He's received an Emmy Award nomination for his work as a commentator in 2004 and commentated for several Super Bowls since.
---
6. Terry Bradshaw
Age: 26
Team: Pittsburgh Steelers
Super Bowl: IX
MVPs: 1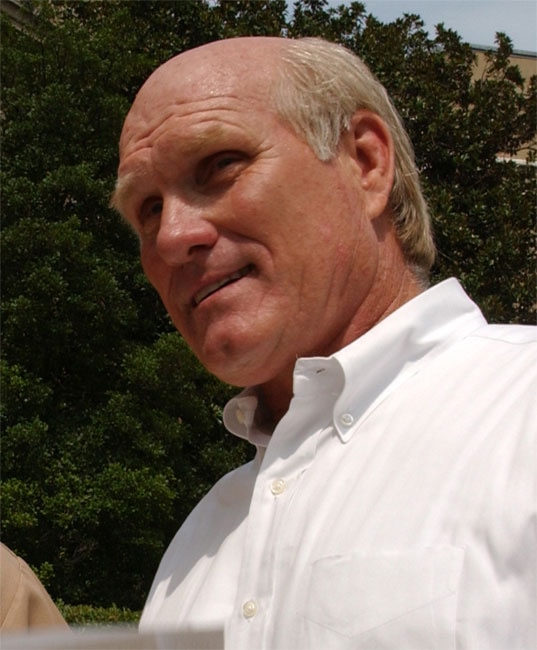 photo source: commons.wikimedia.org
Terry Bradshaw's first championship came in Super Bowl IX when the Pittsburgh Steelers took on the Minnesota Vikings. This marked their first victory. We have to give an honorable mention to the following year when he won again against the Dallas Cowboys. That's a feat we rarely see from anyone not named Tom Brady.
As the first pick in the 1970 draft, Terry logged four Super Bowl wins, an MVP (1978), 3x Pro Bowl selections, and two Super Bowl MVPs in XIII and XIV.
Did You Know?
For those of us from younger generations, Bradshaw is familiar to us not as a legendary athlete, but as a film actor. He's appeared in several commercial ads, films, and TV shows, granting him acceptance into the Screen Actors Guild. I wonder if he keeps his SAG card right next to the trophy case?
---
5. Joe Montana
Age: 25
Team: San Francisco 49ers
Super Bowl: XVI
MVPs: 2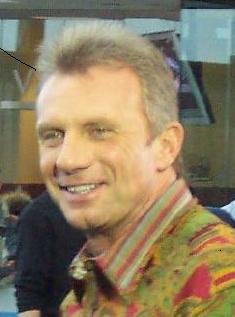 photo source: commons.wikimedia.org
Joe Montana, affectionately known as "Joe Cool," has a name that precedes him. That's because you have to be nothing but cool and composed to come away with a victory in the greatest and brightest stage in professional sports at just 25-years-old. His first championship came against the Cincinnati Bengals.
His success is even more impressive when you consider he was the 82nd pick in the third round of the 1979 draft. An underdog success story always makes it that much sweeter. Some of his accolades include 4x Super Bowl wins, 8x Pro Bowl selections, and the NFL Comeback Player of the Year (1986).
Did You Know?
Joe had the highest passer rating in his conference five times, throwing for a total of 3,409 completions out of 5,391 attempts. In retirement, he spends much of his time and efforts on charitable causes. The most notable is the Make-A-Wish Foundation.
---
4. Russell Wilson
Age: 25
Team: Seattle Seahawks
Super Bowl: XLVIII
MVPs: 0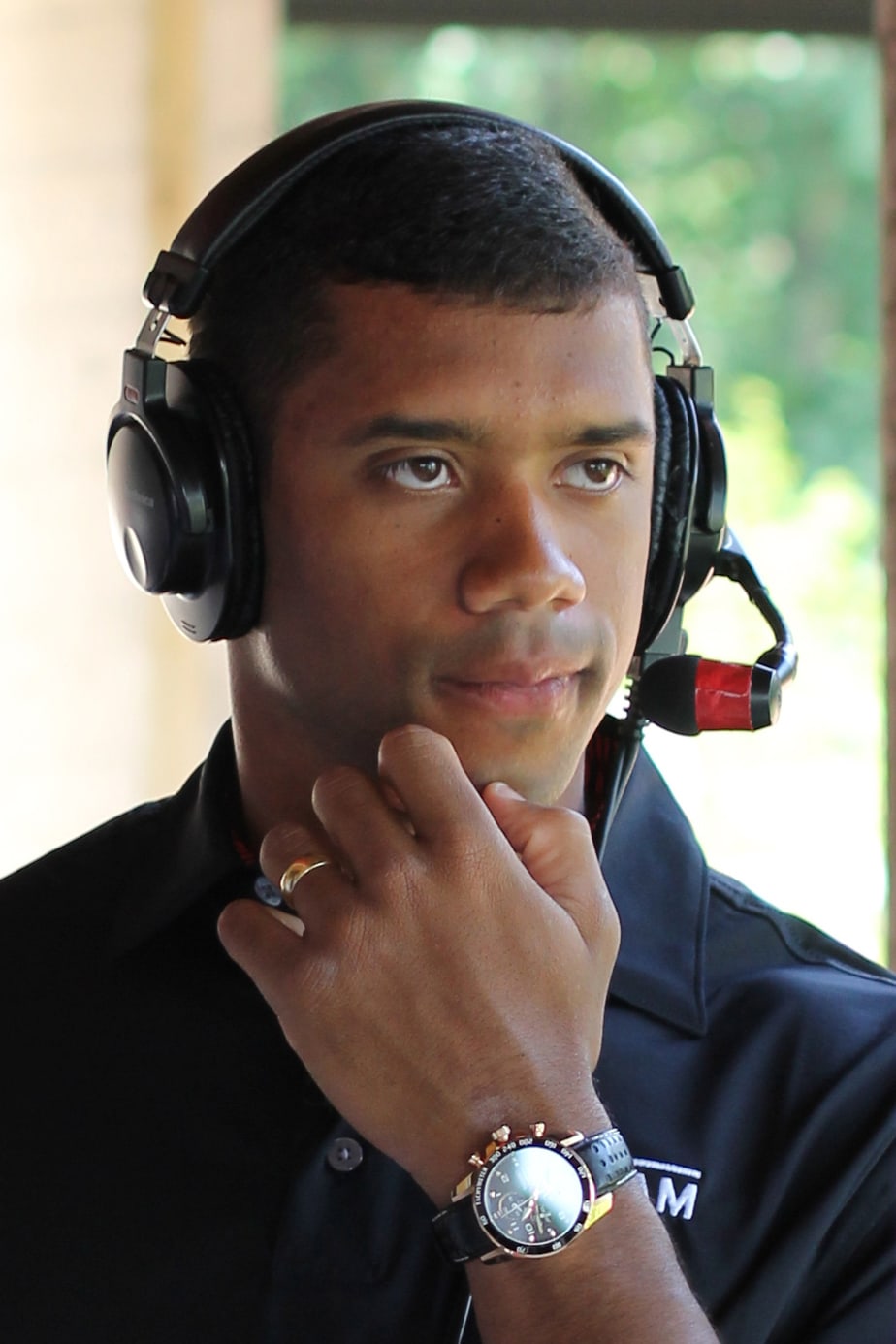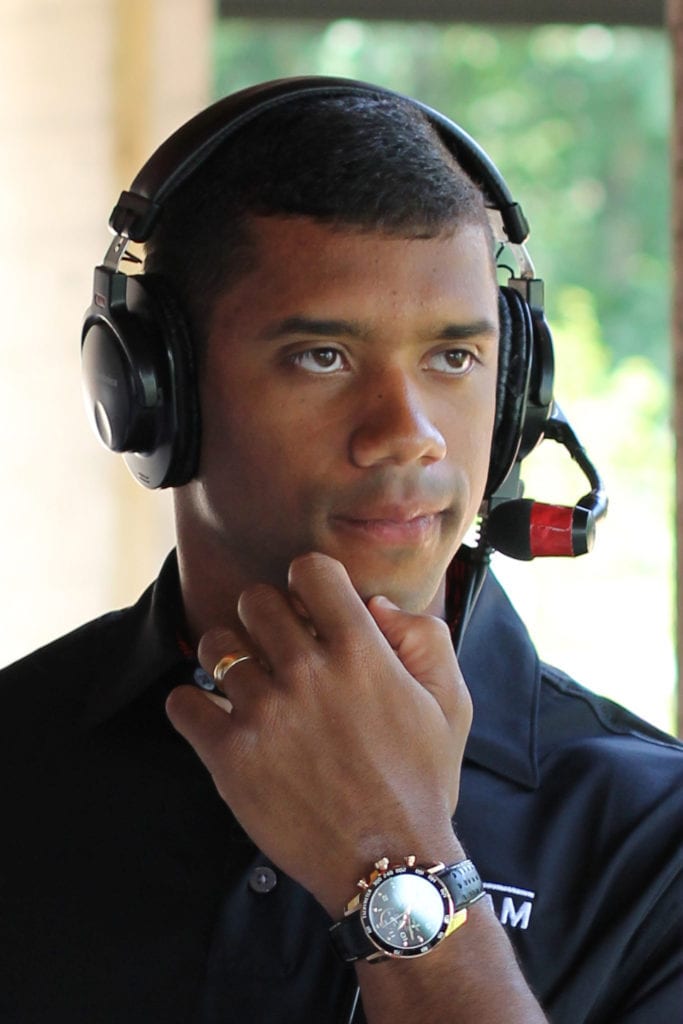 photo source: commons.wikimedia.org
Russell Wilson was 25-years-old when he triumphed over the Peyton Manning-led Denver Broncos, proving that he could contend at the greatest stage and foreshadow a possible all-time great career.
Wilson went as the 75th pick in the third round of the draft not because of questions surrounding his skill but for his height. Typically, quarterbacks are one of the tallest on the field because of the competitive advantage it gives them in seeing over defenses, making it easier to notice different schemes and adapt quickly. With Wilson standing at 5'11, former coach John Gruden claimed the only issue with him was his height. Judging by how his career has gone so far, those concerns were heard and answered.
Did You Know?
Wilson is very active in the Seattle community as a volunteer and charitable donor. On his days off, he's known to make frequent visits to Seattle Children's Hospital. He and his partner, Ciara, a music industry pop star, donated one million meals to those struggling during the Coronavirus pandemic.
---
3. Tom Brady
Age: 24
Team: New England Patriots
Super Bowl: XXXVI
MVPs: 3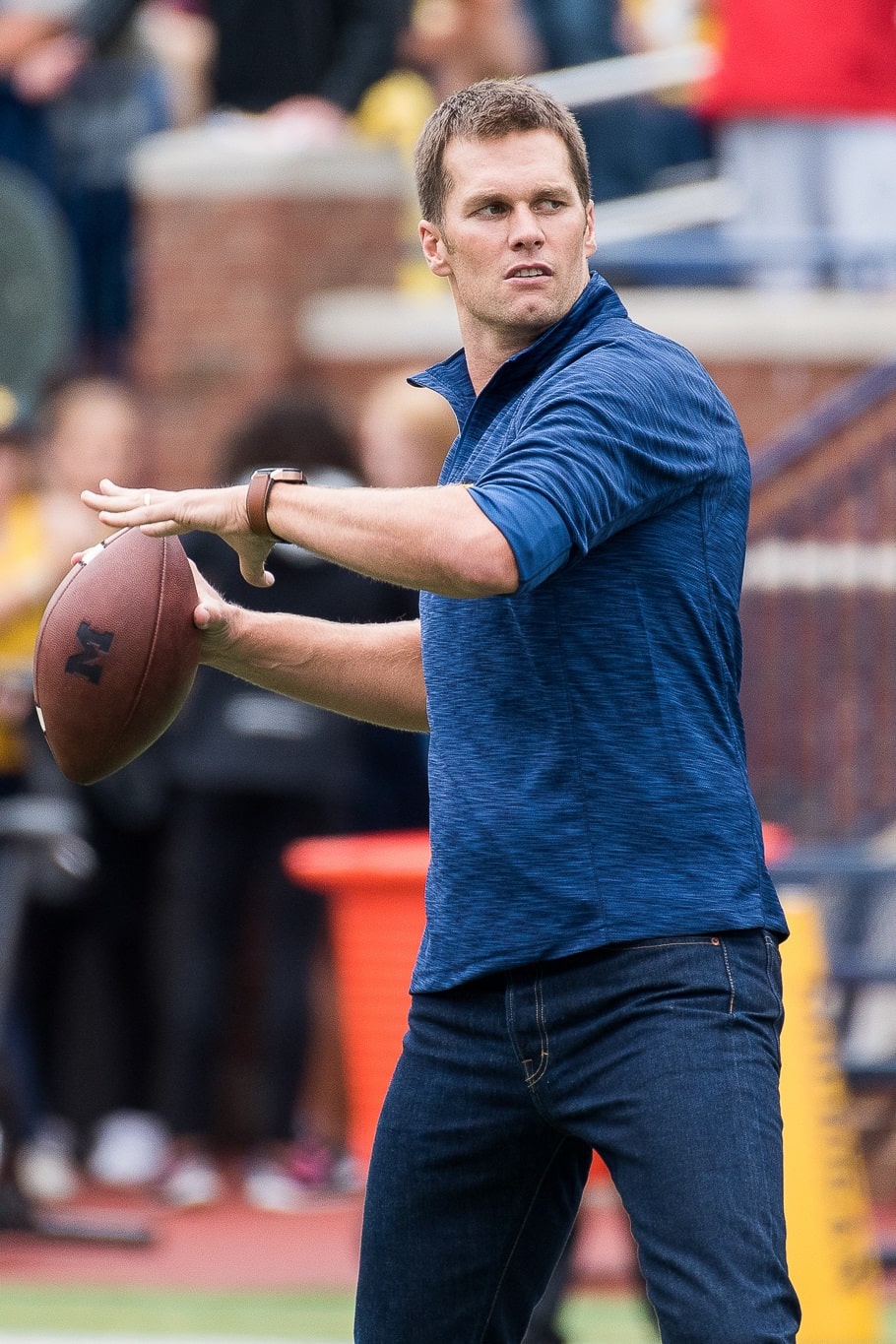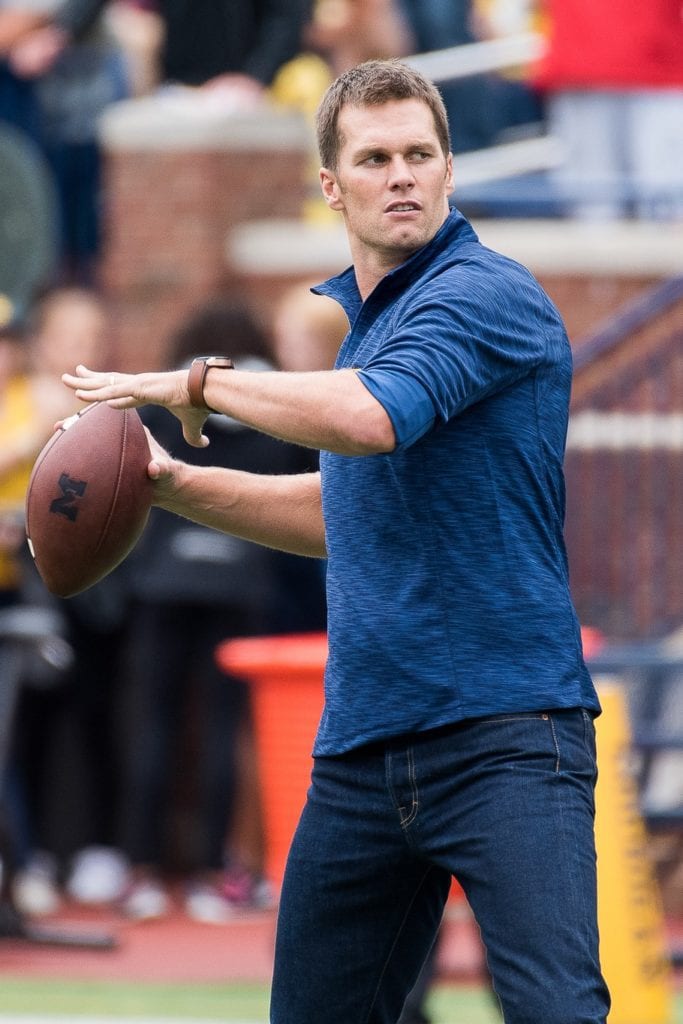 photo source: commons.wikimedia.org
Tom Brady is widely considered the greatest of all time. A glance at his resume is the only argument he needs. His first championship at 24 could be a footnote compared to the milestones he's crossed since that day against the St. Louis Rams in 2001.
Brady has gone on to win six more Super Bowls. In his old age, having crossed 40- years-old, he's constantly recognized for his achievements with the qualification that he's super old while doing so! It's a nice change of pace to recognize him for the things he did when he was younger. It feels like a lifetime ago. Brady is now with the Tampa Bay Buccaneers and still writing his story. I know football fans can't wait to read it when it's finished.
Did You Know?
Brady is the quintessential underdog story. Overlooked by several teams for his average athletic appearance and performance, he fell to the 6th round and the 199th pick to the Patriots. Hindsight is often 20/20 and he proved that when it comes to quarterbacking, the brain is far more important than brawn.
---
2. Patrick Mahomes
Age: 24
Team: Kansas City Chiefs
Super Bowl: LIV
MVPs: 1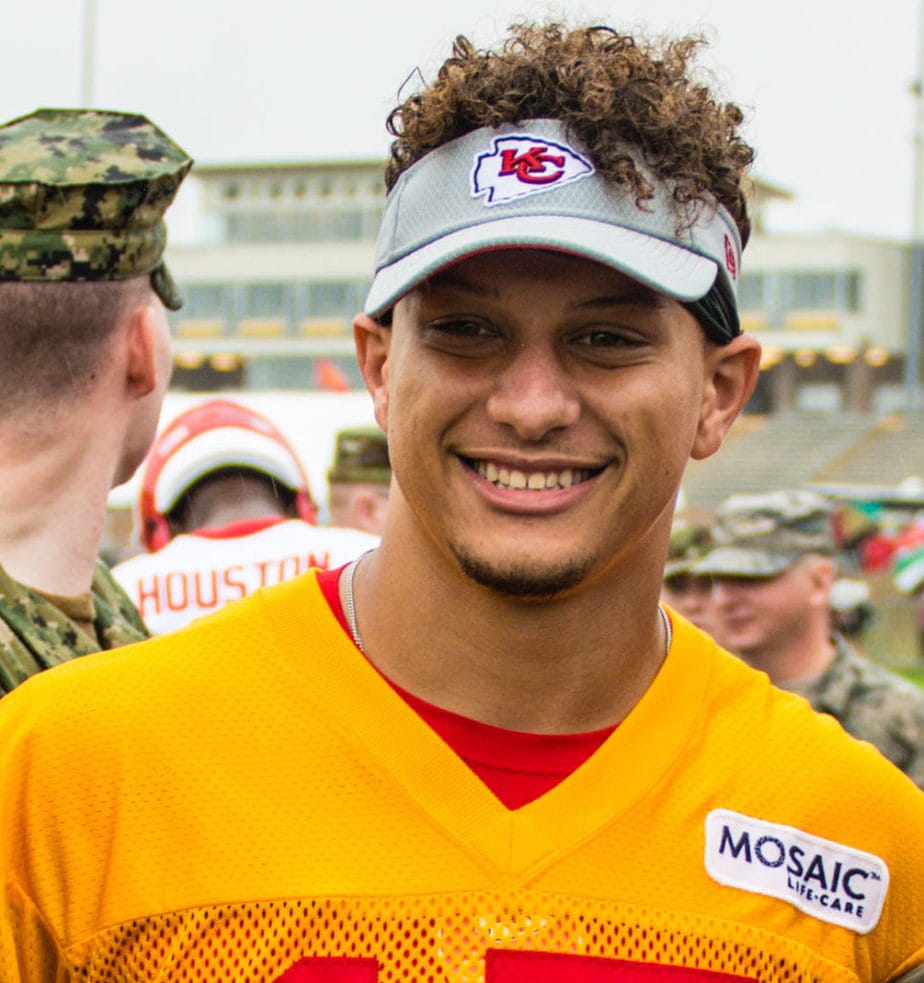 photo source: commons.wikimedia.org
Patrick Mahomes could prove to be a once-in-a-generation talent, already drawing comparisons to the aforementioned, Tom Brady. The catalyst might have been the fact that he also won a Super Bowl at just 24 against the San Francisco 49ers.
One year after his draft in 2017, Mahomes decided to get the early coronation as a potential great started and win an MVP in 2018. In his short career so far, he is also a 3x Pro Bowl selection and a Sports Illustrated Sportsperson of the Year.
Did You Know?
Mahomes' father, Pat Mahomes, was a pitcher for the Minnesota Twins Major League Baseball team. In case you were wondering where he gets his arm from, look no further than his father.
---
1. Ben Roethlisberger
Age: 23
Team: Pittsburgh Steelers
Super Bowl: XL
MVPs: 0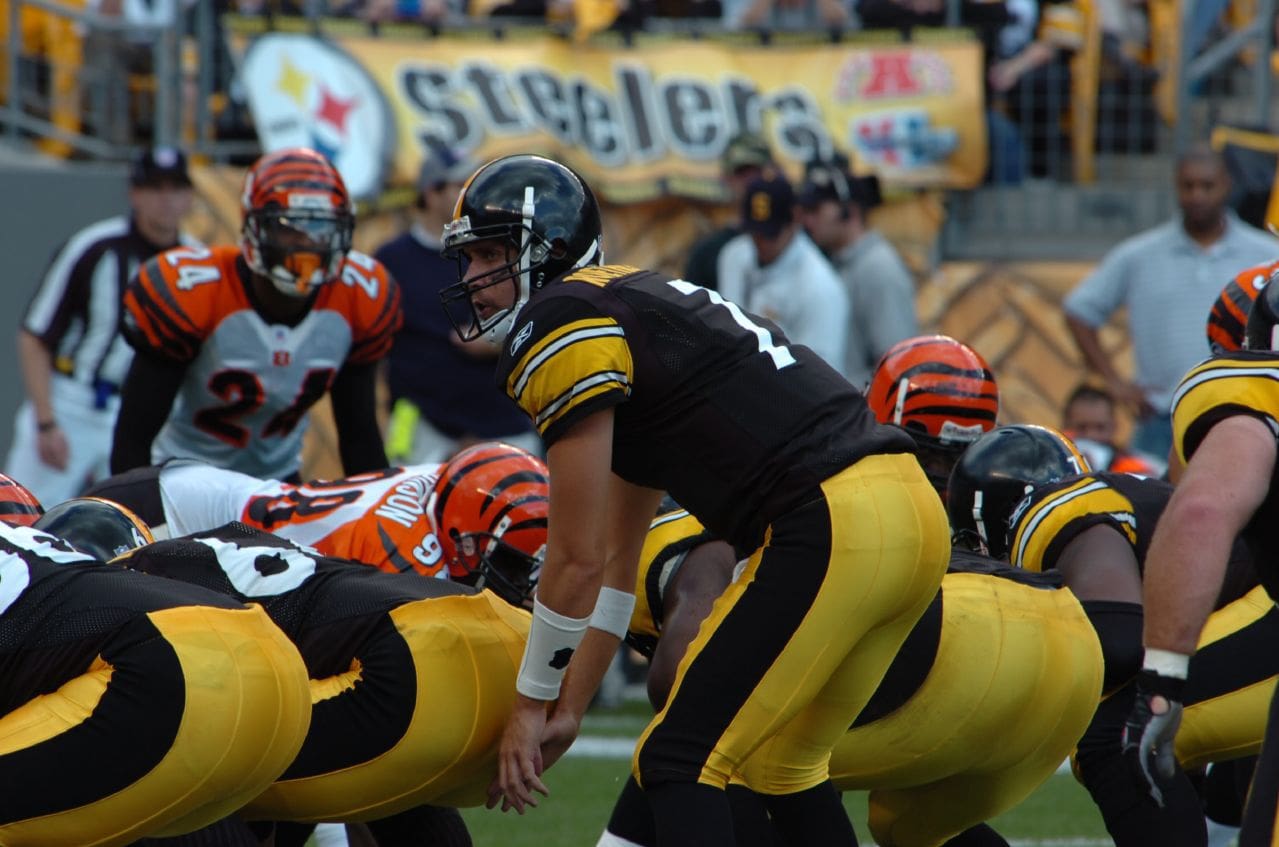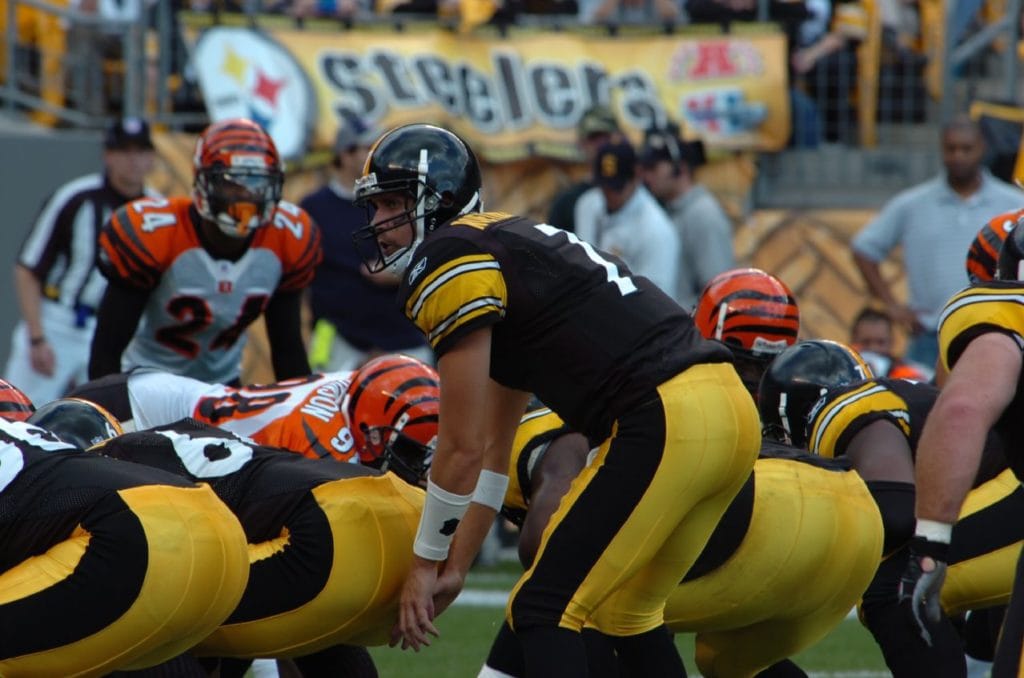 photo source: commons.wikimedia.org
Ben Roethlisberger is the youngest quarterback ever to win a Super Bowl!
"Big Ben" stands on a pedestal that maybe no one will ever knock him from. Reaching the highest of highs at such a young age, it's near impossible to follow up with an encore that can reach the same level of fanfare as winning at only 23-years-old. Well, just three years later, he won again in Super Bowl XLIII and proved he wasn't a fluke.
Since his early rise, Roethlisberger has faced accidents and accusations ranging from motorcycle incidents to sexual assault allegations that have irreparably damaged his career. However, he's still active at 39-years-old and remains competitive. If we were to look at just his career in a vacuum, it is remarkable what he achieved so young while still staying relevant in the league today.
Did You Know?
Roethlisberger inspired the namesake of many sandwiches in the Pittsburgh area. With a name like his, it practically writes itself. Peppi's, a popular restaurant chain, sells the "Roethlisburger" at seven dollars in correlation with his jersey number. He's also dabbled in Hollywood extracurriculars, appearing in a cameo role as a member of the Gotham Rogues football team in Christopher Nolan's acclaimed film, The Dark Knight Rises.
OTHER POSTS YOU MAY BE INTERESTED IN