To achieve the pinnacle of success in the NBA and to hoist that Larry O'Brien trophy proudly above your shoulders in the greatest basketball league in the world, it takes talent in droves. But as any NBA player would tell you, talent alone won't get you to the mountain top. You need a mix of durability, measured temperaments, chemistry, and veteran leadership for the moments that come with the highest stakes. When tensions are high, rookies are more susceptible to getting swept up in the heat of the moment and can allow themselves to lose the focus needed to perform on the world stage. That's why we rarely see rookies on the hardwood when it comes time to deliver and bring your team to the promised land.
Like with anything, there are always exceptions. In basketball, those exceptions sometimes come in the form of transcendent talent who find themselves in the company of legends. Today, let's take a look at some of the youngest ballers who rejected the "wait your turn and pay your dues" narrative, showed poise, and won the ultimate prize.
8. Kobe Bryant
Age: 21
Born: 08/23/1978
Title Year: 2000
Team: Los Angeles Lakers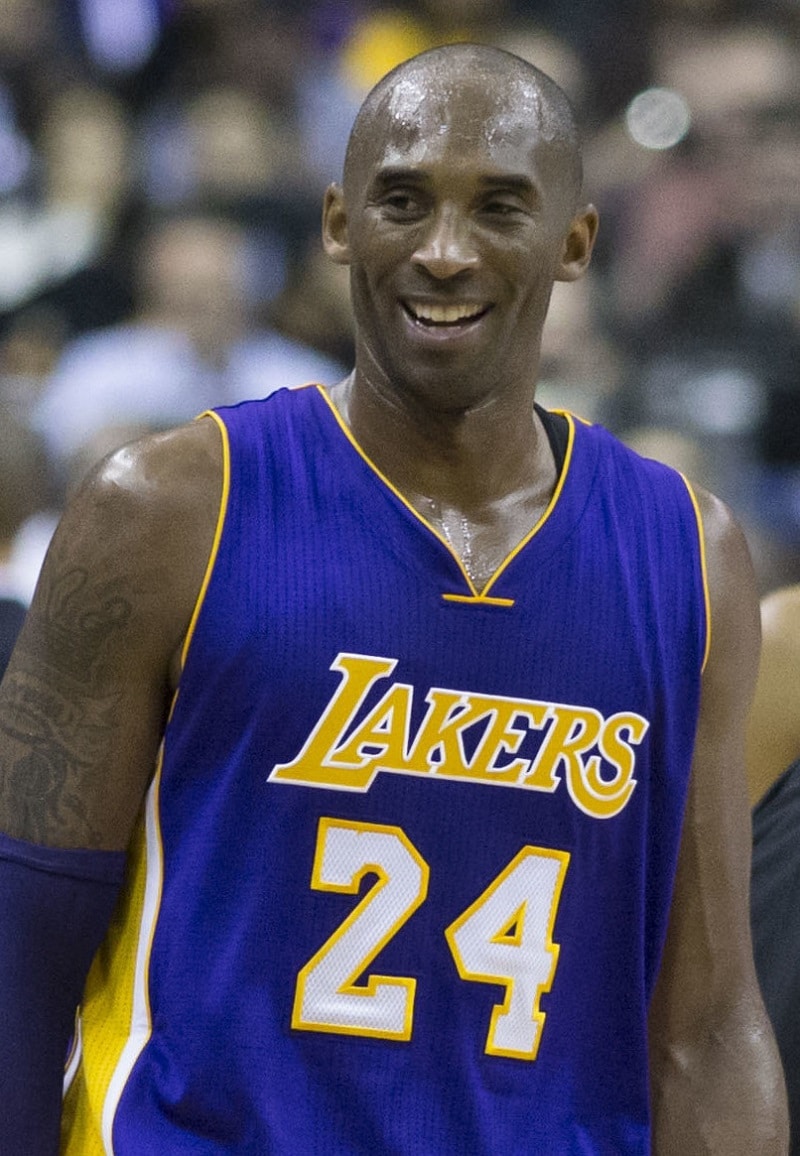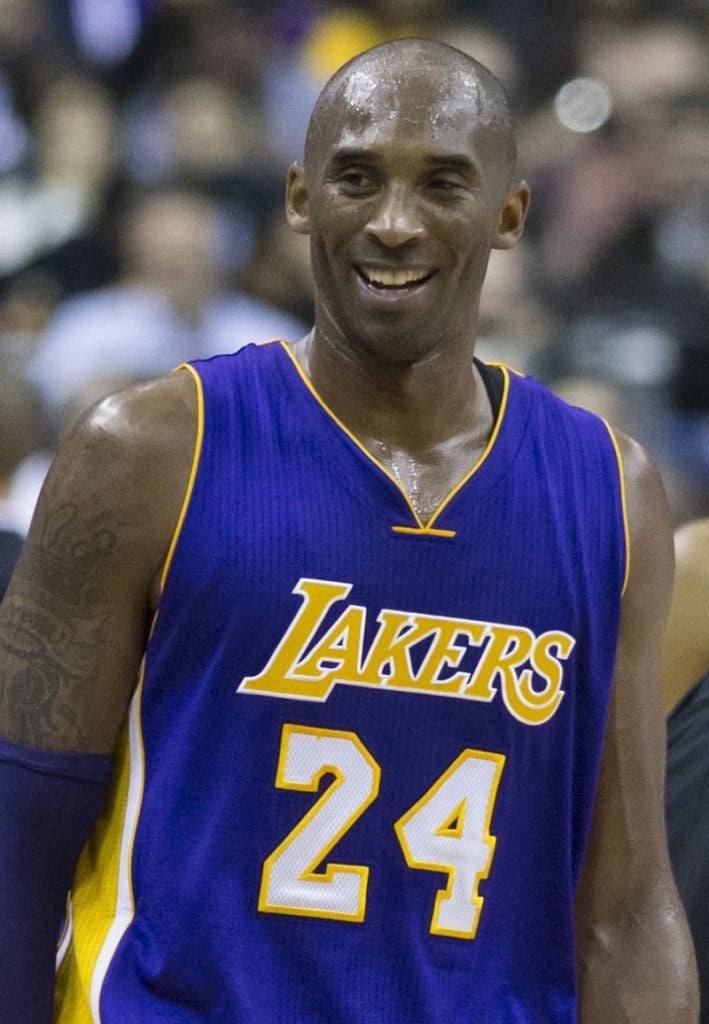 photo source: commons.wikimedia.org
Kobe Bryant's entrance into the league from high school marked one of those rare, once-in-a-generation instances where everyone knew this kid would become an all-time great. His name, like Michael Jordan's, is so synonymous with success that you can practically replace the word "success" with their name instead. Most rookies that contend and win a title are usually relegated to the bench and win purely by chance. Meaningful minutes always go to the veterans. But this is Kobe we're talking about.
June 19th, 2000, Kobe and Shaq took the entire city of Los Angeles, bared the weight of their expectations, and delivered their first championship in 12 years. It came against the Indiana Pacers, where Bryant logged 21.1 points per game and 1.5 blocks per game throughout the playoffs. That was just the beginning of his storied, decorated career.
Did You Know?
Kobe Bryant's collection of accolades didn't end with his basketball career. He won an Oscar in 2018 for his poem-turned short film – the love letter to basketball titled, Dear Basketball.
---
7. Andrew Bynum
Age: 21
Born: 10/27/1987
Title Year: 2009
Team: Los Angeles Lakers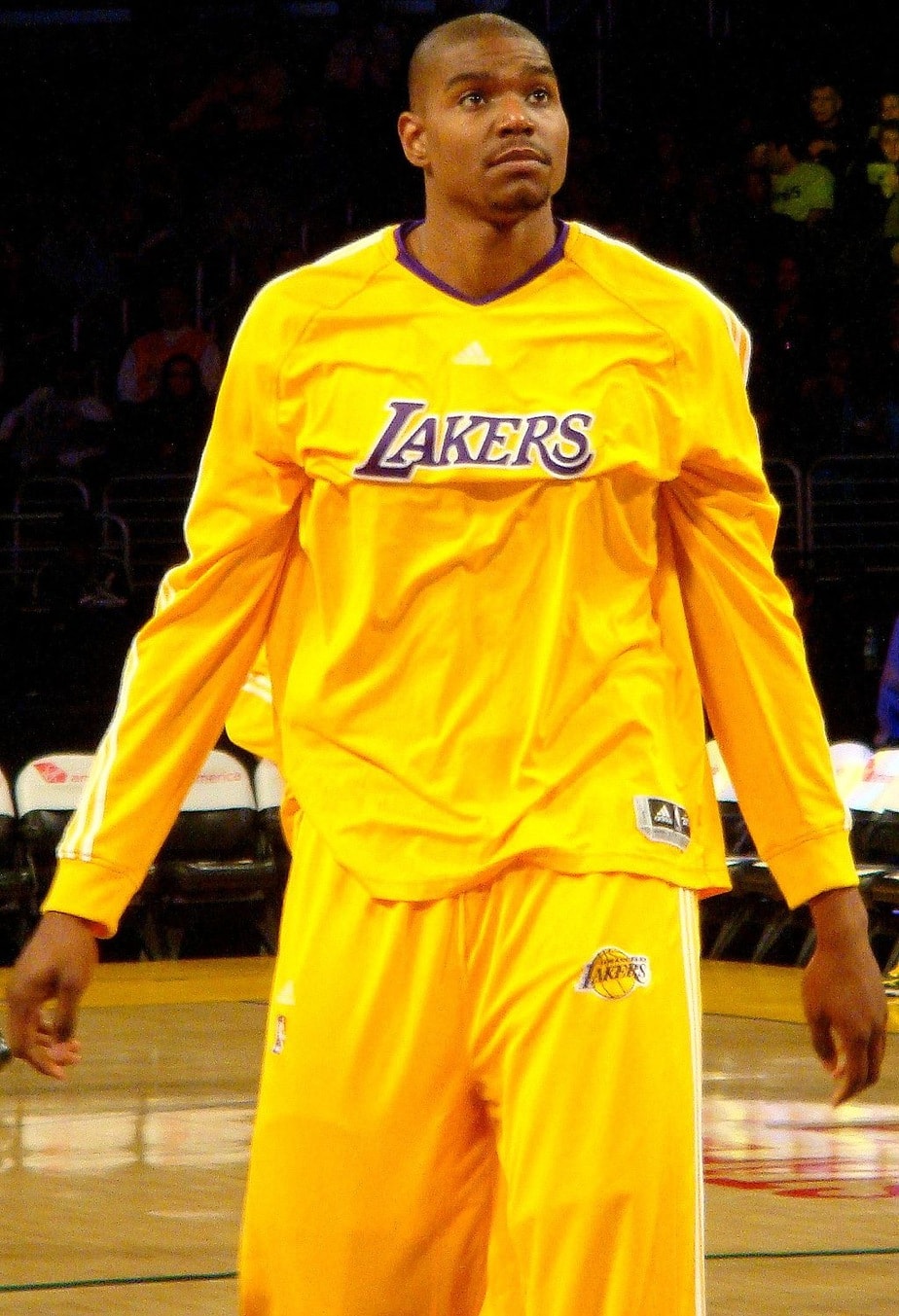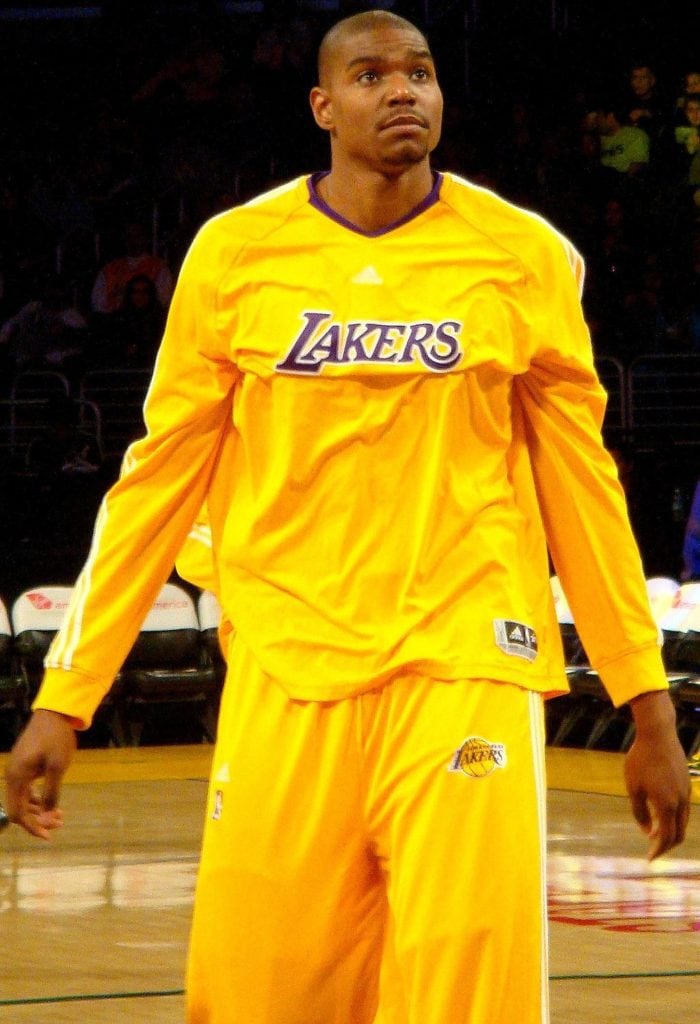 photo source: commons.wikimedia.org
Andrew Bynum is the picture-perfect example of a young man with no limit to his talent. As far as individual success goes, the only thing that stopped him from becoming an all-time great big man was his own decisions. He's referenced as an example of how you could have boundless talent but without work ethic, you will never fully unlock it.
With that said, Bynum still carved out a notable career with a few flashes of elite play under the guidance of Kobe Bryant. He was only 21 when he and his star-studded Laker crew dominated the Dwight Howard-led Orlando Magic.
Did You Know?
Andrew Bynum had forgone his college career to play in the NBA. As the first pick in the first round of the 2005 NBA draft, he became the youngest to play in an NBA game at 18 years and six days old.
---
6. Johnny Davis
Age: 21
Born: 10/21/1955
Title Year: 1977
Team: Portland Trailblazers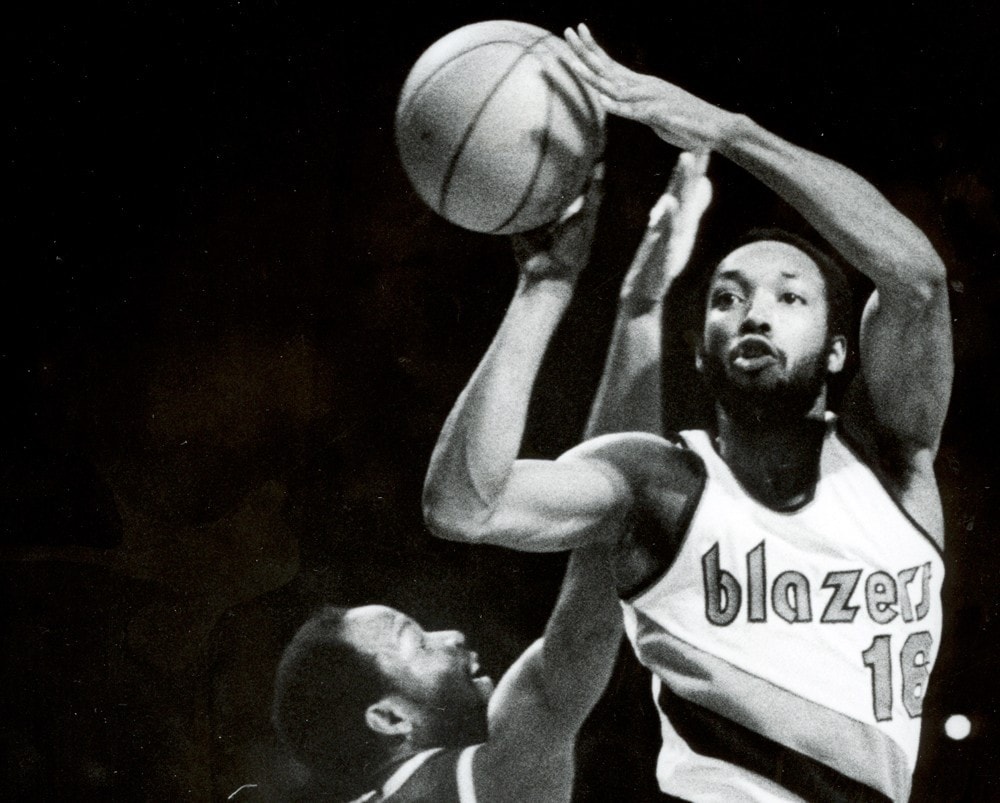 photo source: oregonlive.com
Johnny Davis became a journeyman in the NBA but not before winning an NBA title as a 21-year-old in his rookie season with the Portland Trailblazers. When you start your career with such a bang, it has the downside of being near impossible to best. Unfortunately, that was the case for Davis.
Davis had stints with the Pacers, Hawks, and Cavaliers, eventually becoming a head coach for the Philadelphia 76ers in 1996-97.
Did You Know?
Johnny Davis logged almost 10,000 points in his career. The 6'2 point guard also notched over 1,500 rebounds and 3,368 assists.
---
5. Vern Mikkelsen
Age: 21
Born: 10/21/1928
Title Year: 1950
Team: Minneapolis Lakers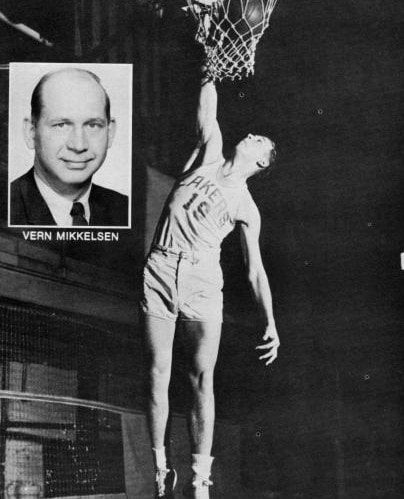 photo source: commons.wikimedia.org
Vern Mikkelsen was 21-years-old when he won his first of four titles with the Minneapolis Lakers. Known for his aggressive style of play on the defensive end, he was one of the NBA's first players with the power forward designation. Thanks to his style of play, he led the league in personal fouls and fouling out of games for three consecutive seasons.
The Hall of Fame athlete was part of the Showtime Lakers before showtime. He enjoyed a career lasting ten seasons.
Did You Know?
Vern Mikkelsen is a 4x Champion, 6x All-Star, and a 4x All-NBA Second Team. He scored just over 10,000 points in his career.
---
4. Tony Parker
Age: 21
Born: 05/17/1982
Title Year: 2003
Team: San Antonio Spurs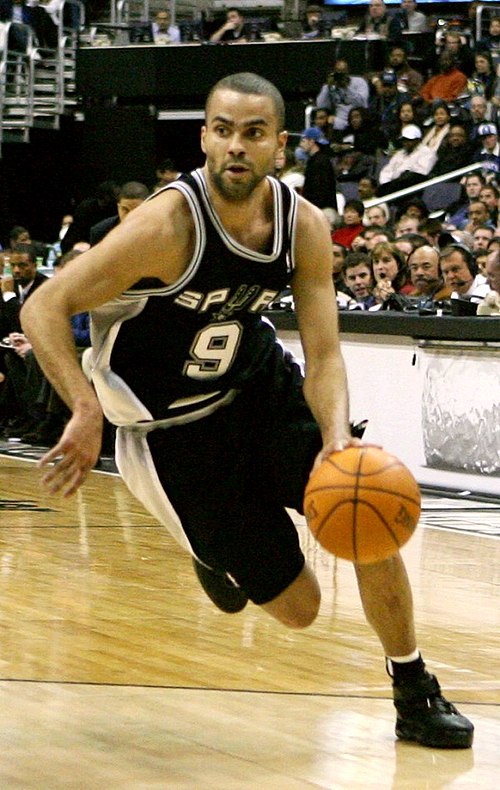 photo source: commons.wikimedia.org
The French phenom won his first title at 21-years-old alongside the Big Fundamental and arguably the greatest power forward to ever lace them up, Tim Duncan. Surrounded by talents like Duncan and Manu Ginobli, championship expectations were thrust upon the fresh-faced newcomer immediately. Under the tutelage of Tim Duncan, he became one of the best, craftiest point guards we've ever seen.
That first title of his in 2003 was the first of four. As a near career San Antonio Spur, his impact on the franchise was immeasurable. Naturally, he had his No.9 jersey retired in the rafters.
Did You Know?
Parker won a Finals MVP in 2007 against the Cleveland Cavaliers led by a 22-year-old Lebron James, who essentially carried his team to the NBA Finals. Ultimately, he was too young and ill-equipped to contend with the three-headed monster of Parker, Ginobli, and Duncan coached by Greg Popovich.
---
3. Magic Johnson
Age: 20
Born: 08/14/1959
Title Year: 1980
Team: Los Angeles Lakers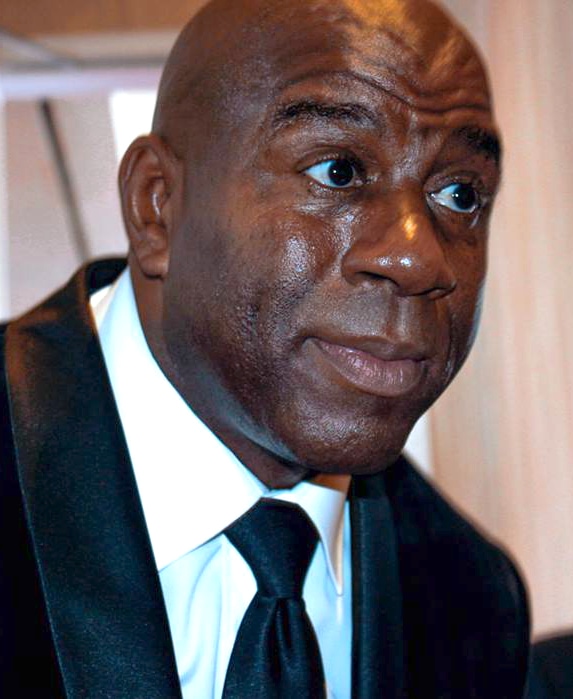 photo source: commons.wikimedia.org
Magic Johnson needs no introduction. That's especially true if you grew up watching basketball in the 1980s. If you did and you weren't a Lakers fan, then you likely couldn't stand seeing Magic and his Showtime Lakers tear up the competition. Magic was one of the first unicorns we had in the game. We haven't seen a 6'9 point guard with the level of skill at the center position since him. Two polar opposite positions he was truly elite at, and even as a rookie, he had no qualms using that to his advantage. That's what earned him the 1980 NBA Finals MVP
He was a 20-year-old rookie with a great smile and an electric style of play. He was born for the Los Angeles bright lights that no other city can rival. He was Hollywood and Hollywood loved him. Under Magic Johnson's reign as the face of the franchise, they won 5 championships.
Did You Know?
After being diagnosed with HIV in November 1991, Johnson founded the Magic Johnson Foundation. His organization combats HIV while dipping into other charitable ventures to help the less fortunate.
---
2. Talen Horton-Tucker
Age: 19
Born: 11/25/2000
Title Year: 2020
Team: Los Angeles Lakers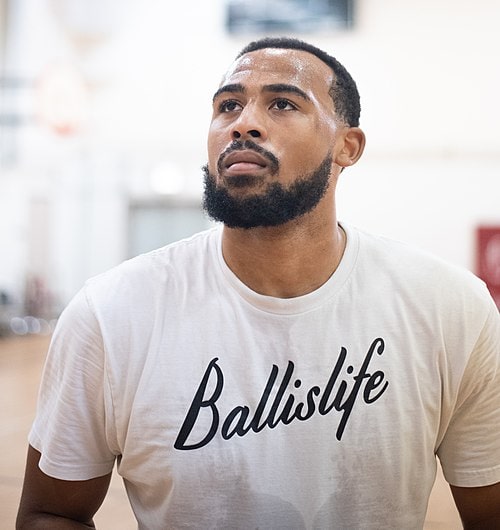 photo source: commons.wikimedia.org
Talen Horton-Tucker struck gold when he joined the Los Angeles Lakers in 2019 because that meant he got to learn and pick the brain of one of the greatest to ever play – Lebron James. It wasn't only beneficial to his game, but being paired with the likes of James and Anthony Davis also meant a few early-career accolades.
Horton-Tucker won a title when his team defeated the Miami Heat in one of the more peculiar seasons in NBA history. With a pandemic in full swing and restrictions preventing most sporting leagues from resuming, the NBA crafted an "NBA Bubble" located in Orlando, Florida. Talen and the Lakers were the first and likely the last to win an NBA title with fans completely removed from attendance.
Did You Know?
Talen played college basketball for the Iowa State Cyclones.
---
1. Darko Milicic
Age: 18
Born: 06/20/1985
Title Year: 2004
Team: Detroit Pistons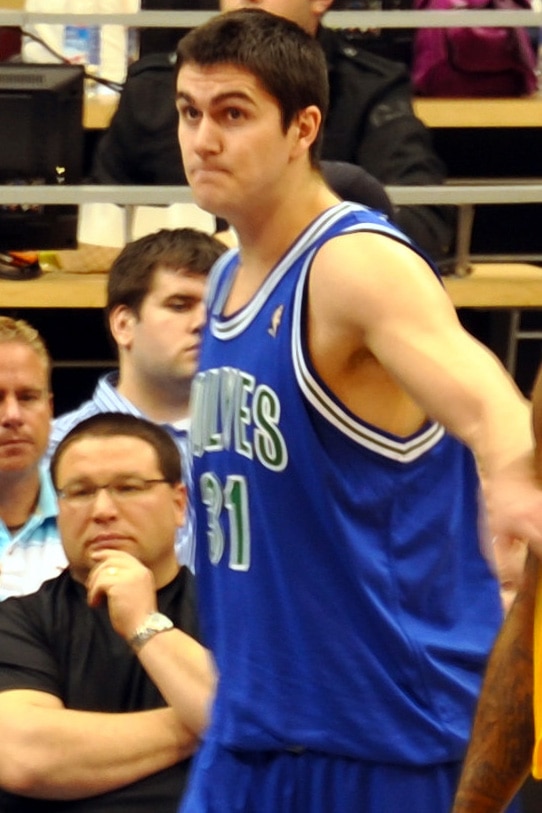 photo source: commons.wikimedia.org
Darko Miličić is the youngest NBA player to win a championship!
Darko is considered a bust. Unfortunately, it's justified when you consider the projections that come as the second pick in the first round of the draft. The disappointment in his career is exacerbated when you find out the franchise cornerstone was drafted ahead of superstars like Carmelo Anthony and Dwyane Wade.
With all that said, he can still say he's the youngest NBA champion ever. At 18, he had a limited role in the Finals against the Los Angeles Lakers. Despite the disappointment, he will always have a career that endured 10 years in the league.
Did You Know?
Darko Miličić lives a quiet, peaceful life with his family in his native Serbia. He works as a farmer, owns and operates an apple orchard, and grows cherries. His career left a lot to be desired, but life is seemingly good for the 7'0 Serbian.
OTHER POSTS YOU MAY BE INTERESTED IN