The title of MVP is an honor that's typically reserved for the player that's paid their dues in the league, over and over again. The ones who have left the blood, sweat, tears, bruised ribs, battered egos, the highs, and the lows, all out there to lay bare in the arena. In this case, the hardwood. MVP is the pinnacle of individual achievement in the NBA and to earn it the athlete has to show more than raw ability and pretty stats. They must also prove they know how to carry a team, to lead them, and to win despite odds stacked against them. It relies on a narrative just as much as anything measurable metric.
That's why when we see someone do the unthinkable, it deserves the distinction. Every year we witness a new MVP and it's always impressive. However, there's something special about the one that can flip the narrative and achieve greatness by doing it while they were young and with less experience.
8. Bob Pettit
Age: 23
Height: 6'9
Team: St. Louis Hawks
Year Won: 1955-1956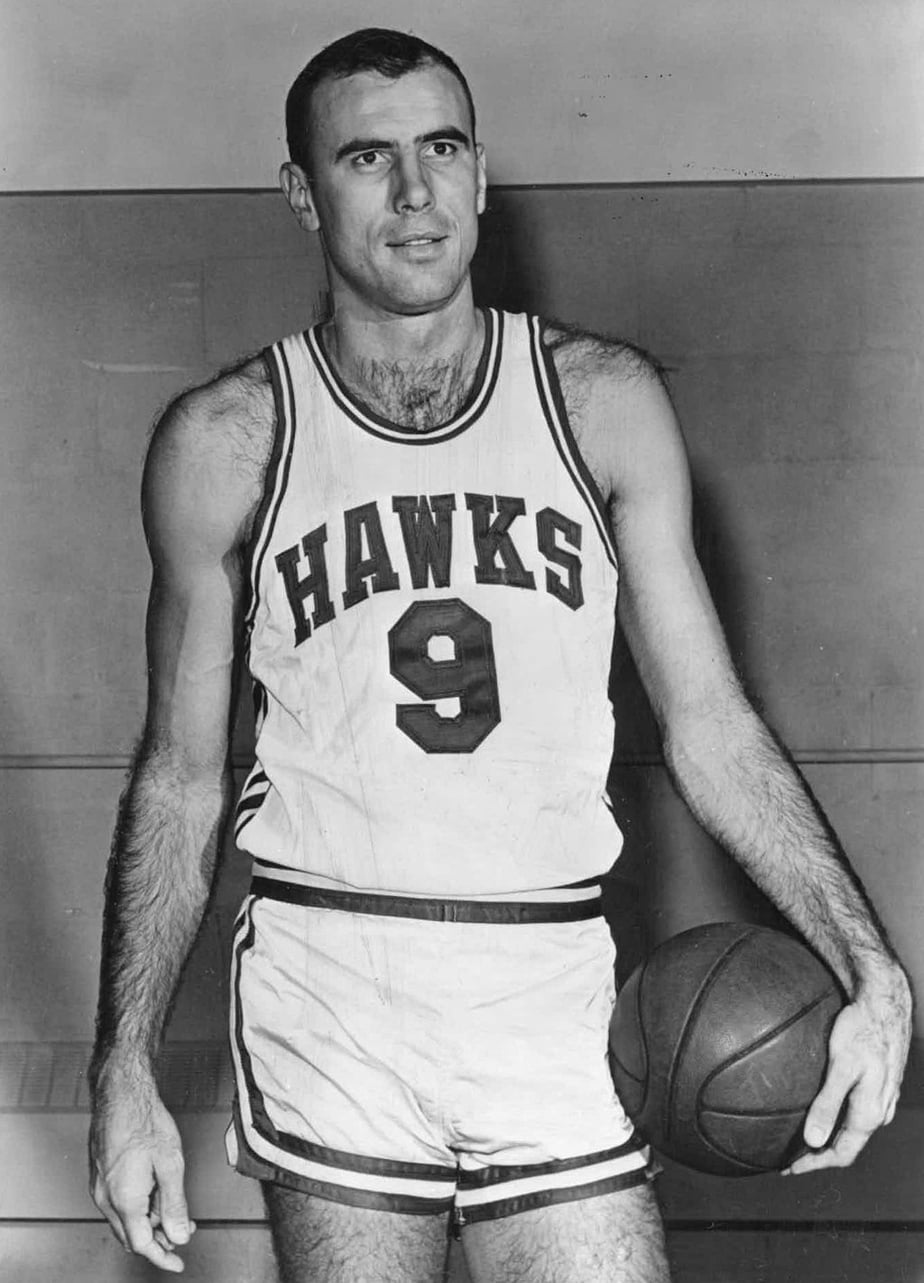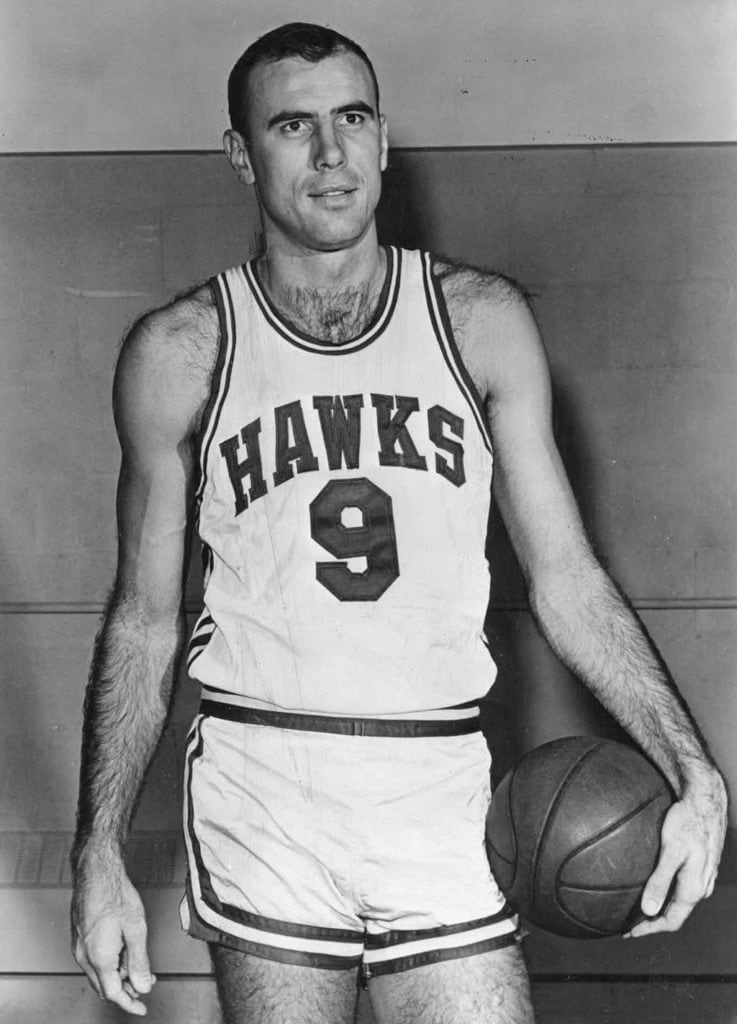 photo source: commons.wikimedia.org
Bob Pettit is unique among other MVPs. That's because he holds the distinction as the very first recipient of the award. He spent 11 seasons in the NBA and made the most of it as the second overall pick in the draft.
In addition to being an MVP, he won it again in 1959, took home the championship in 1958, was an NBA Rookie of the Year, and an inductee into the Hall of Fame in 1970. His notable career stats include 20,880 total points, 12,849 rebounds, and 2,369 assists.
Did You Know?
Pettit co-founded a financial consulting company post-career called Equitas Capital Investors. A result of his years spent working in the banking industry in Baton Rouge.
---
7. Bill Russell
Age: 23
Height: 6'10
Team: Boston Celtics
Year Won: 1957-1958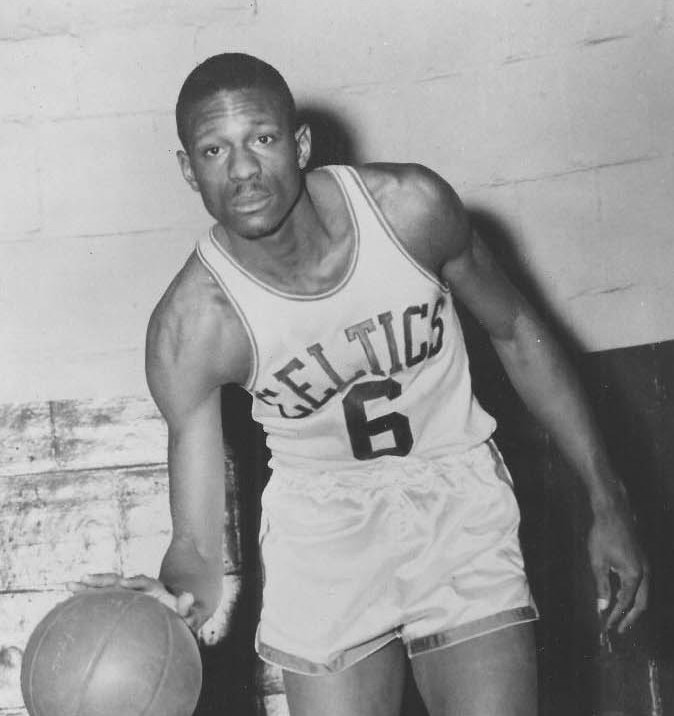 photo source: commons.wikimedia.org
Bill Russell needs no introduction. His name is synonymous with basketball and is one of the original pioneers of the game. Capturing his first MVP in 1958 at just 23, he wasn't satisfied. He carried that title four more times in 1961, 1962, 1963, and 1965. In his 13-year playing career, he holds the record for most championships won with 11 titles. If you want to throw his coaching career in the mix, tack on another two titles in 1968 and 1969!
His career stats consist of 14,522 points, 21,620 rebounds, and 4,100 assists. He was a 12x NBA All-Star, a 4x rebounding champion, and deservedly the recipient of the NBA Lifetime Achievement Award in 2019. All of these accomplishments were earned by him during a time where racism and segregation were ever-present, even from his own team, and a constant threat Bill would contend with during his career. He made sure his leadership and greatness in the face of it were undeniable and because of it, he is regarded by many as the greatest to ever play.
Did You Know?
Russell's No. 6 jersey was retired and hung in the Celtics rafters on March 12, 1972. He sparked much controversy when he requested that Boston fans not attend his retirement ceremony for reasons having to do with the racism he felt from the hometown fans that were supposed to support him during his playing days.
---
6. Wilt Chamberlain
Age: 23
Height: 7'1
Team: Philadelphia/San Francisco Warriors
Year Won: 1959-1960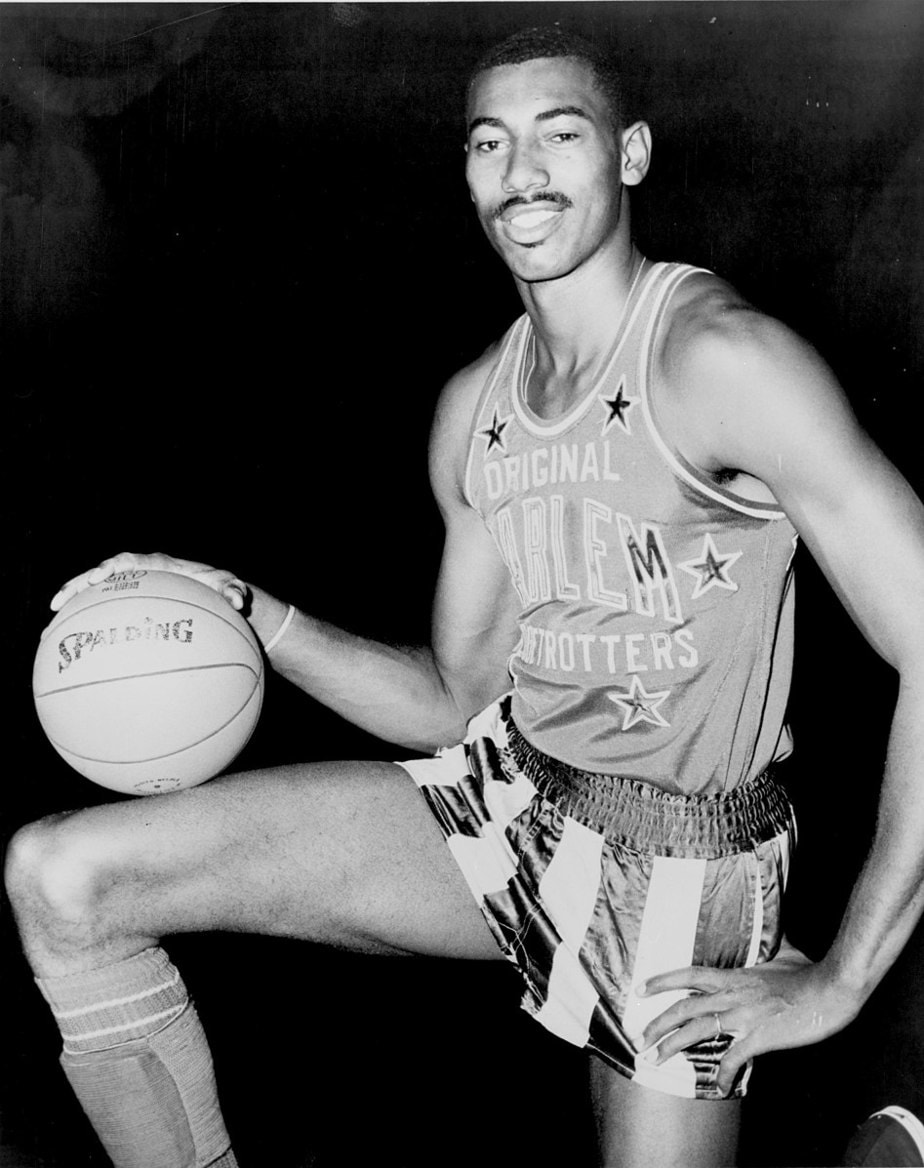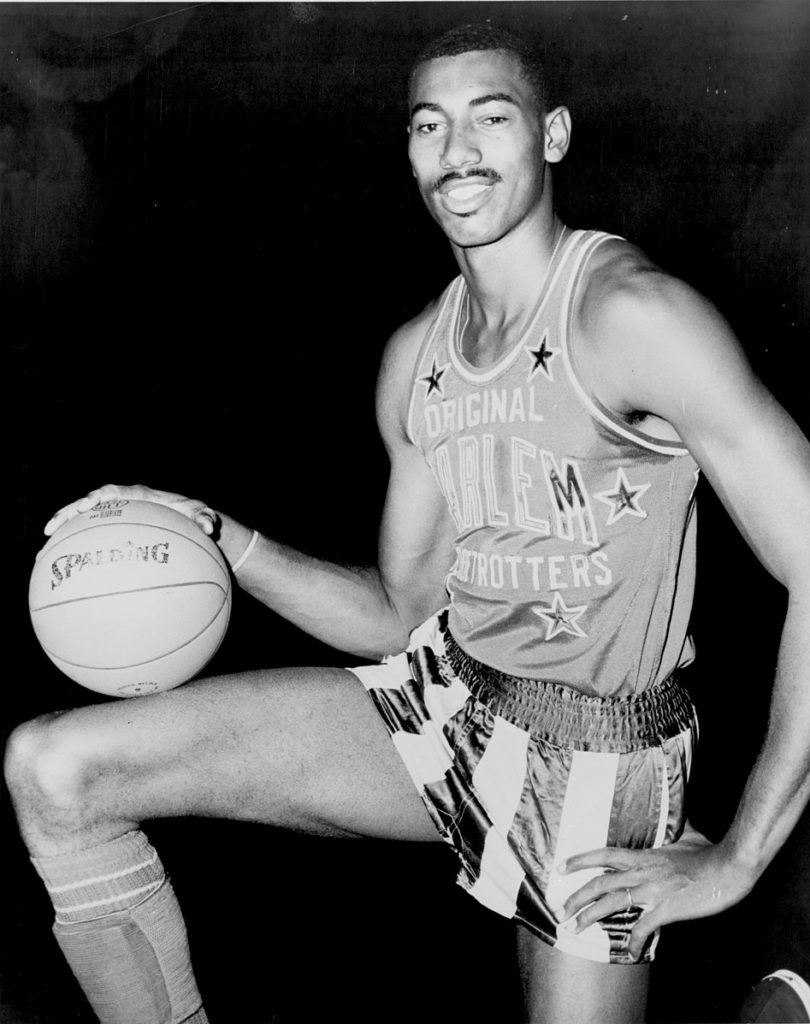 photo source: commons.wikimedia.org
Wilt Chamberlain was the first player to win MVP while also leading the league in total points at 2,707 and total rebounds at 1,941. It was also the first time where Wilt and Bill Russell went head-to-head in what was a 10-year professional rivalry.
Following suit of those on this list that came before, his MVP as a 23-year-old was just the beginning. He won it three more times in 1966,1967, and 1968, continuing to cement himself as an all-time great. His notable achievements include 2x NBA champion, 13x All-Star, and an NBA assist leader in 1968. For a big man, that's almost unheard of. His days as a Harlem Globetrotter surely played a role in his astute court vision and craftiness with the ball.
Did You Know?
Chamberlain had his jersey retired by three teams. No. 13 was hung up with the Golden State Warriors, Philadelphia 76ers, and Los Angeles Lakers.
---
5. Kareem Abdul-Jabbar
Age: 23
Height: 7'2
Team: Milwaukee Bucks
Year Won: 1970-1971
photo source: commons.wikimedia.org
Kareem Abdul-Jabbar burst out onto the scene a true superstar with his Rookie of the Year season. Despite it being a regular-season award, he carried it over into the playoffs and quickly proved why he was the leader of the pack and foreshadowed his destiny as one of the greatest to ever do it. On top of his first MVP, he won again in 72', 74', 76', 77', and 80'.
On top of the six MVPs, he has the championship pedigree to match, sporting another six trophies. He's the league leader in scoring with 38,387 career points. A record that may never be broken. We can blame that on the creation of his famous sky-hook shot which was virtually unable to guard.
Did You Know?
Kareem established a writing career you could argue is just as impressive as his playing career. Winning numerous awards, he's known today by the newer generations as a public intellectual and commentator on social issues regarding race, religion, and speaks out on other injustices that plague our society today.
---
4. Bob McAdoo
Age: 23
Height: 6'9
Team: Buffalo Braves
Year Won: 1974-1975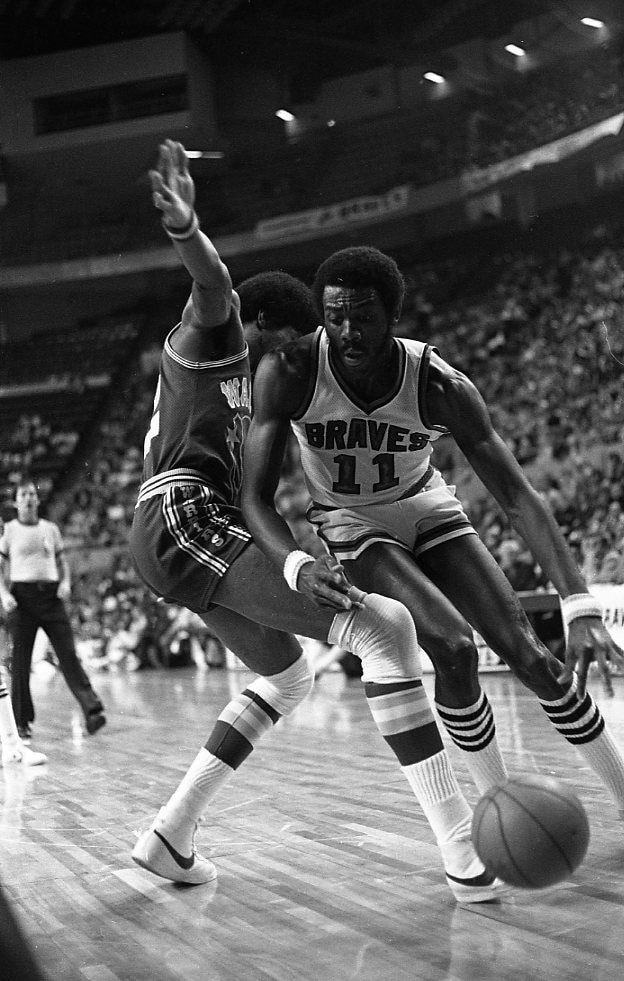 photo source: commons.wikimedia.org
Bob McAdoo led the league in field goals, scoring, minutes played, and was near best in rebounds and blocked shots. If that doesn't earn the right to MVP recognition, I don't know what could! His durability and knack for the game got him far in the game.
He was a 2x champion, 5x All-Star, Rookie of the Year, a 3x scoring champion in 1974-1976.
Did You Know?
McAdoo had an impressive career in Europe. He ranks among the 50 greatest EuroLeague contributors, a 2x Italian League champion, among other accolades he achieved overseas.
---
3. Moses Malone
Age: 23
Height: 6'10
Team: Houston Rockets
Year Won: 1978-1979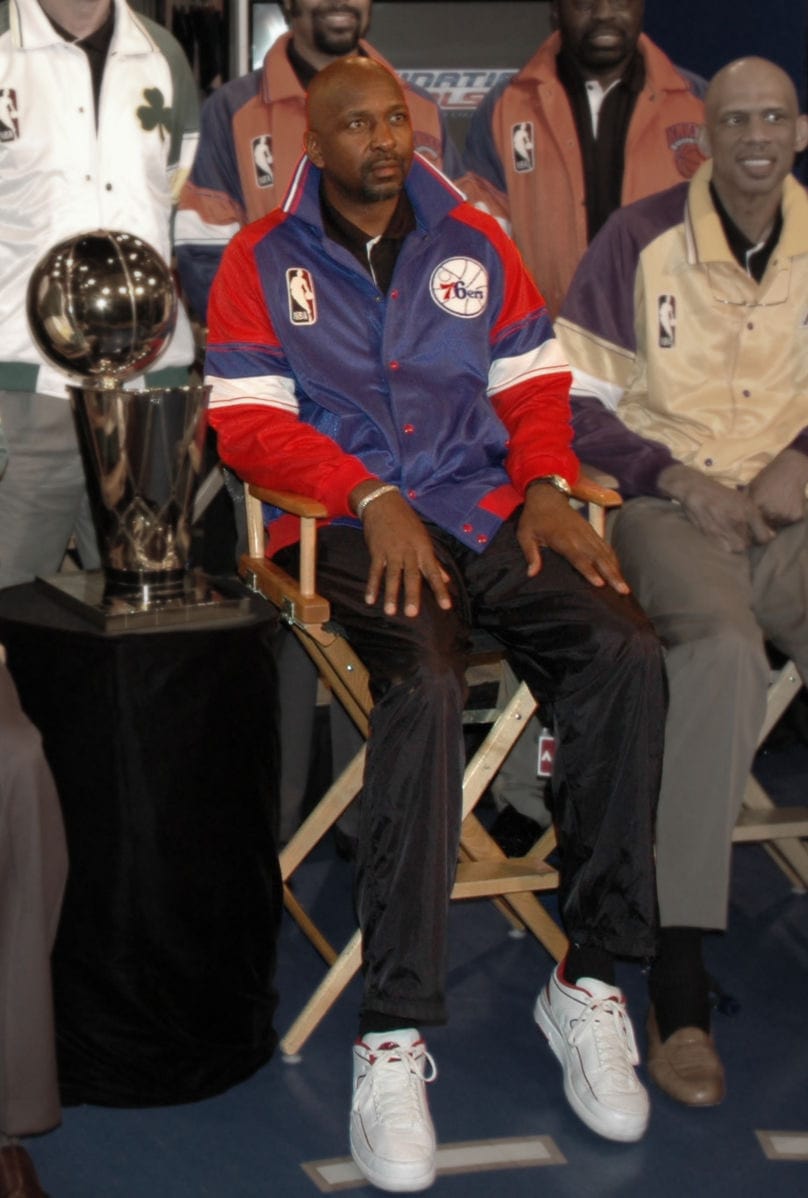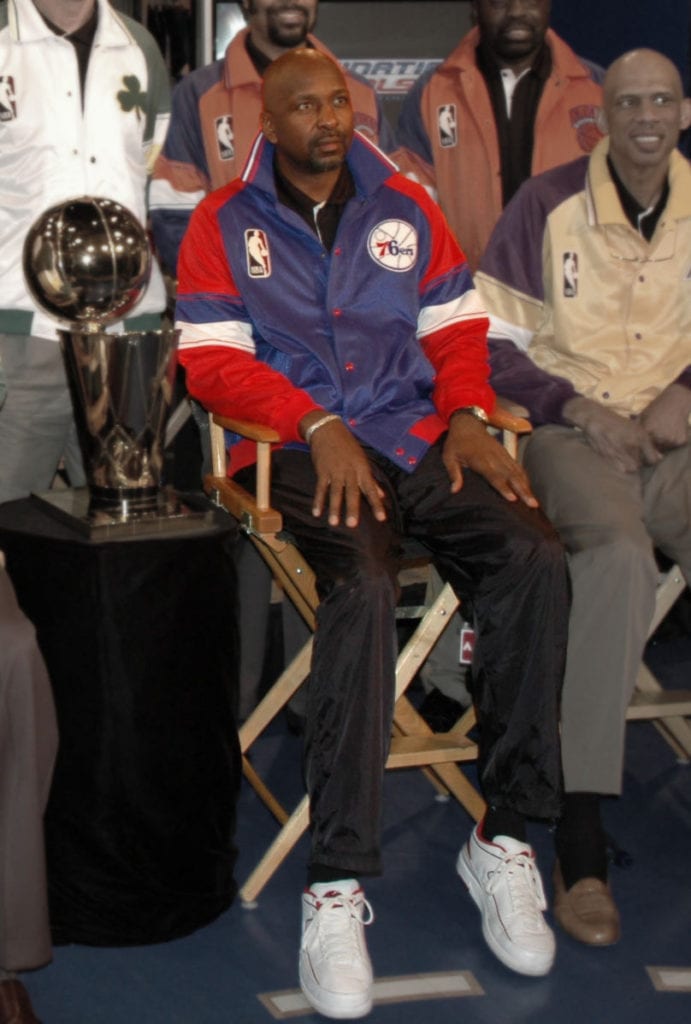 photo source: commons.wikimedia.org
Moses Malone was full of brute strength, muscle-bound, and an endless pit of energy. He embodied everything coaches wanted in a professional center in the NBA. He won two more MVPs after his first at 23 in 1982 and 1983. His success began even as far back as high school when he was named National high school player of the year in 1974. It's rare enough to have a jersey retired by one organization, but Malone has had his No. 2 retired by the 76ers and No. 24 retired by the Rockets.
Notable career achievements include his championship in 1983, 1,869 blocked shots, and 17.834 rebounds. That translates to a whopping 12.2 rebounds per game.
Did You Know?
Malone died at just 60-years-old in 2015 due to hypertension and atherosclerotic heart disease. He is buried at Memorial Oaks Cemetery in Houston, Texas.
---
2. Wes Unseld
Age: 22
Height: 6'7
Team: Baltimore Bullets
Year Won: 1968-1969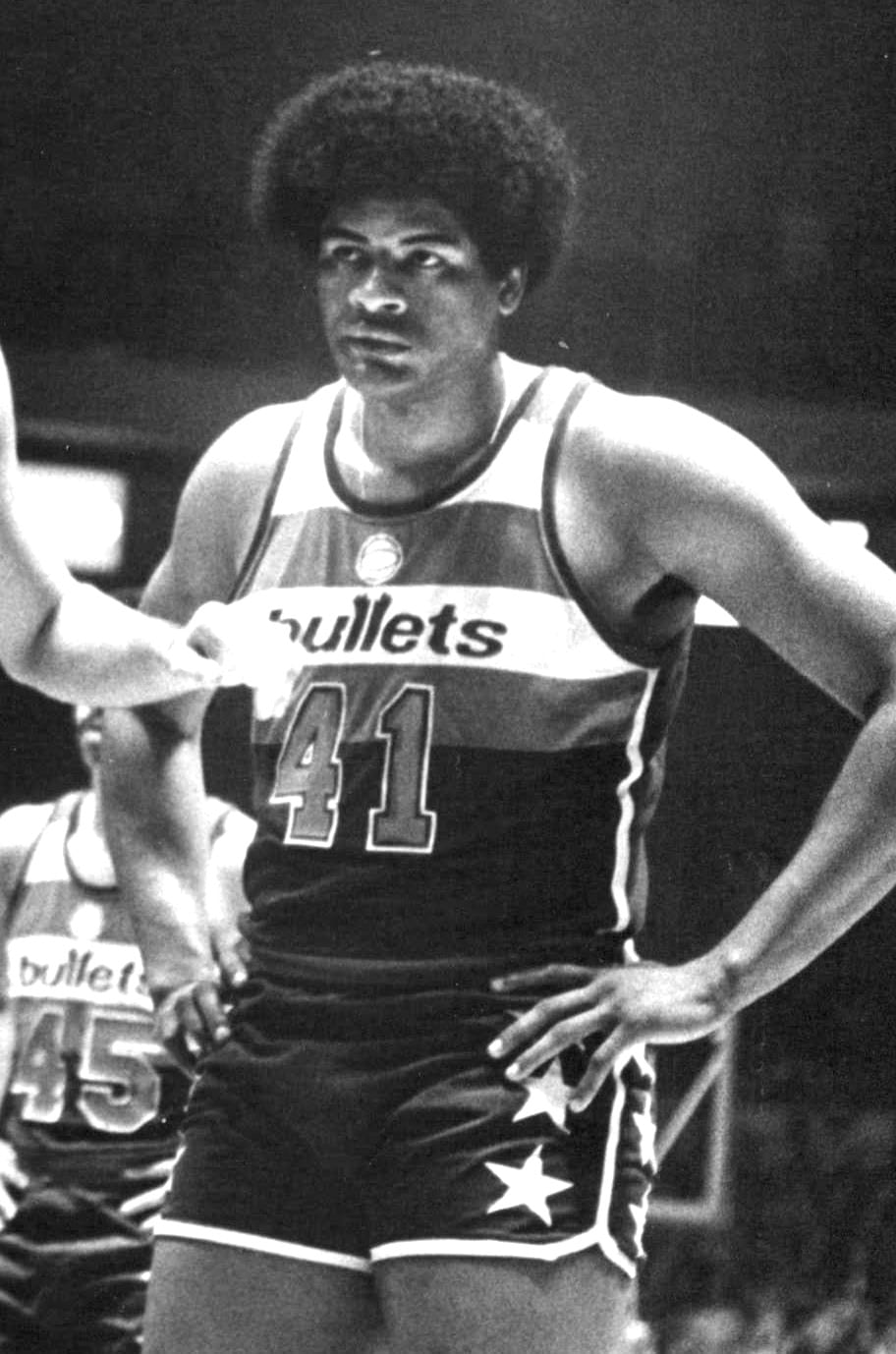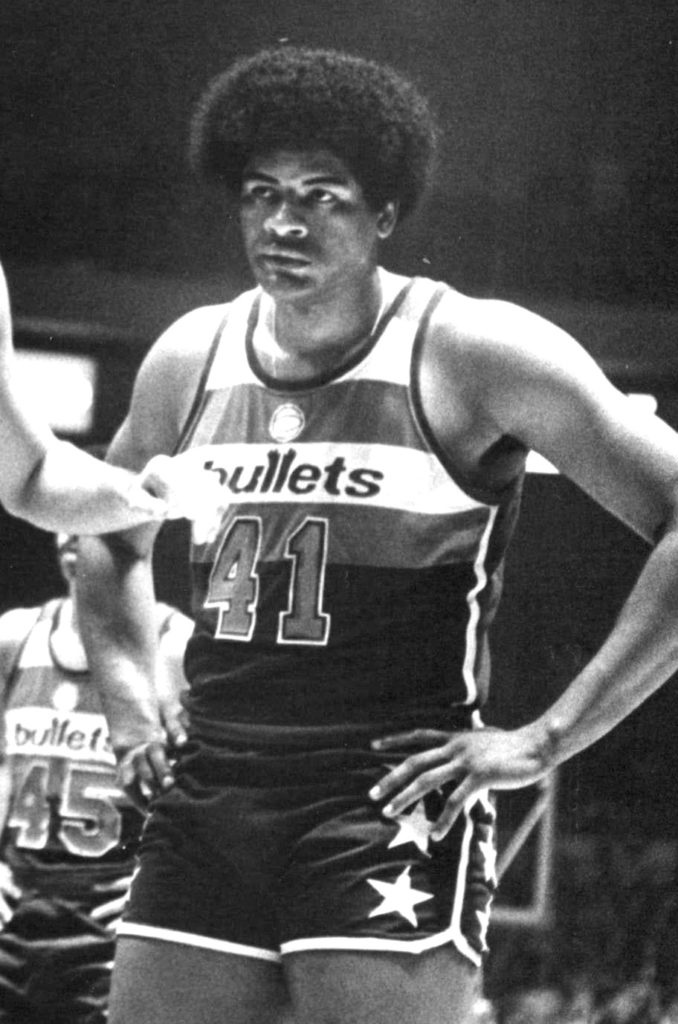 photo source: commons.wikimedia.org
Wes Unseld was just a rookie when he led the Bullets to league-best 57 wins. And considering where they placed the season prior with just 36 wins, Unseld probably seemed like a gift sent from heaven above. During his time in the league, blocks weren't a score kept but with his 250-pound frame, stature at 6'7, and placing fifth in the league in rebounds, there's no telling how elite of a rim protector he was.
He was a 5x All-Star, Finals MVP, champion in 1978, and the rebounding leader in 1975. Picked second overall in the first round of the 1968 draft and winning an MVP just one year later, it's safe to say he lived up to his hype.
Did You Know?
Unseld's wife, Connie Unseld, opened the Unselds School in 1979. The coed private school in Baltimore contains a daycare program and educates students from kindergarten to eighth grade. Until Wes's death in 2020, it was a family venture with Wes coaching the schools' basketball team while his wife and daughter teach.
---
1. Derrick Rose
Age: 22
Height: 6'2
Team: Chicago Bulls
Year Won: 2010-2011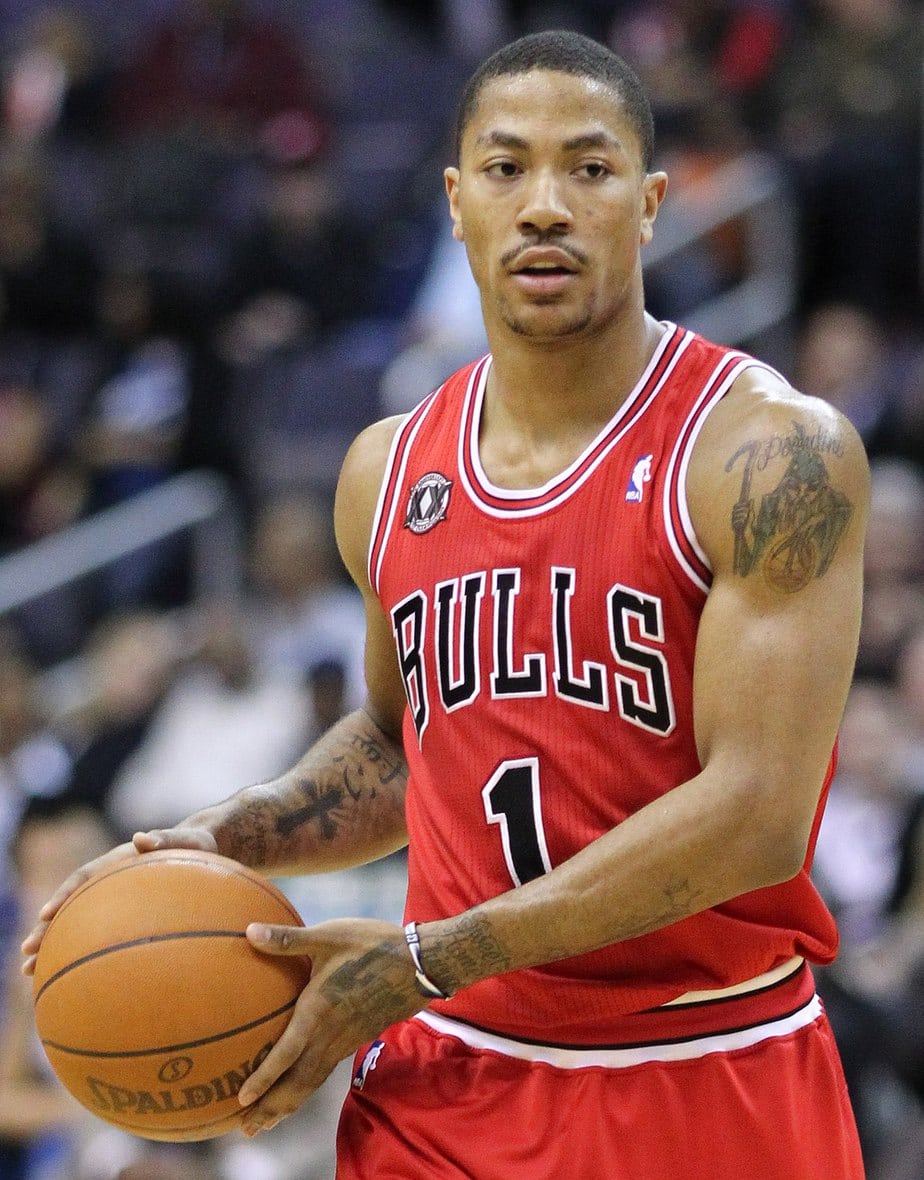 photo source: commons.wikimedia.org
Derrick Rose is the youngest player to win NBA MVP!
Derrick Rose, who is still active, has had a beautiful, messy, awe-inspiring, complicated career. During his early run with the Chicago Bulls, he was regarded as the city's first savior since Michael Jordan. Talk about pressure. His playstyle was electric, explosive, awkwardly poetic, and one we haven't seen since his prime. That explosiveness is also what led to what would come next after winning his MVP – a career riddled with injury.
Derrick Rose, as of 2021, has seen a resurgence in his career as a great role player in which is a blessing if you know the trials he's gone through after his first ACL tear years ago. Despite his incredible start in the NBA, he might also stand alone in being the only MVP to not make it to the Hall of Fame purely because of his lack of availability. His career is still underway, however. If the past few months have been any indication, he may still have a chance to join the worlds greatest in the halls, which we all know is where he deserves to be.
Did You Know?
Derrick is a 3x NBA All-Star, Rookie of the Year.
OTHER POSTS YOU MAY BE INTERESTED IN