In the world of MMA, it seems like there's always a new generation. No matter how long someone has been fighting, young fighters are always starting out. When it comes to a fighter's age, we often don't think about it much.
But being able to predict someone's future success by looking at their age is pretty flawed at best and almost completely inaccurate at worst. Being the youngest MMA fighter isn't necessarily a bad thing, though.
Something unique about it turns some fighters into superstars and others into unstoppable monsters. There are so many young MMA fighters out there making it big. At some point, it makes you wonder who the youngest guy made it into the UFC. This article will discuss the top 10 youngest MMA fighters in history.
10. Nick Diaz (August 2, 1983 – present)
Age Debuted: 20 years, 55 days
Nationality: American
Year Debuted: 2003
Weight: 84 kg.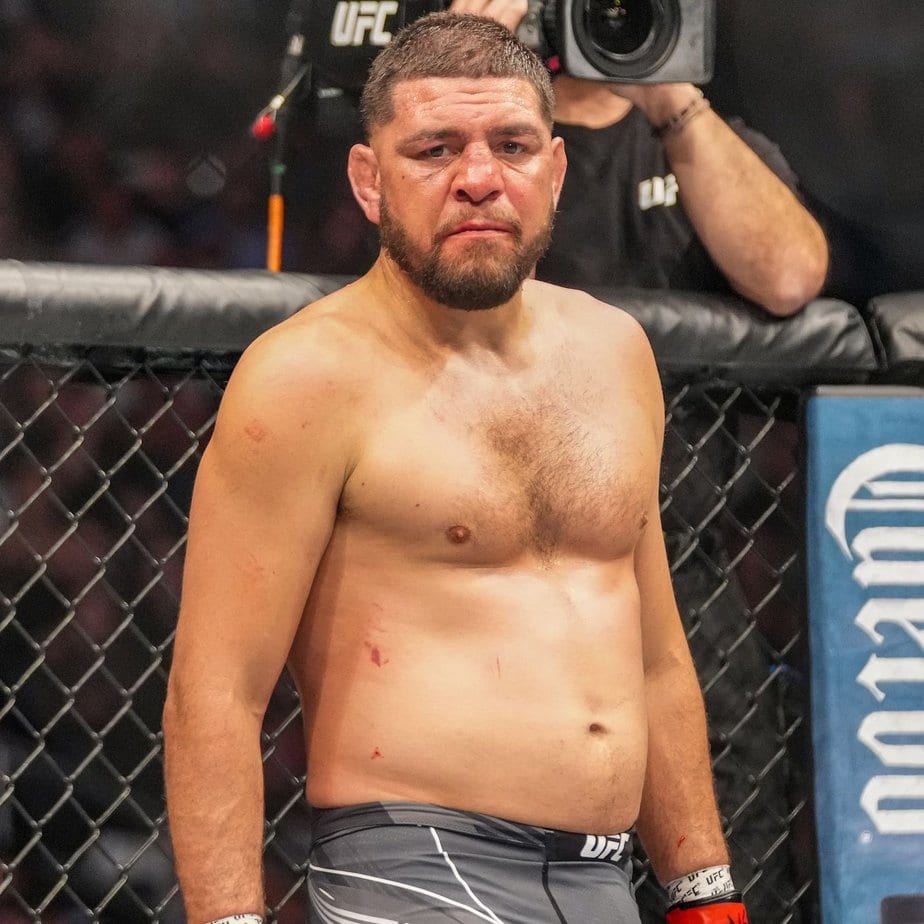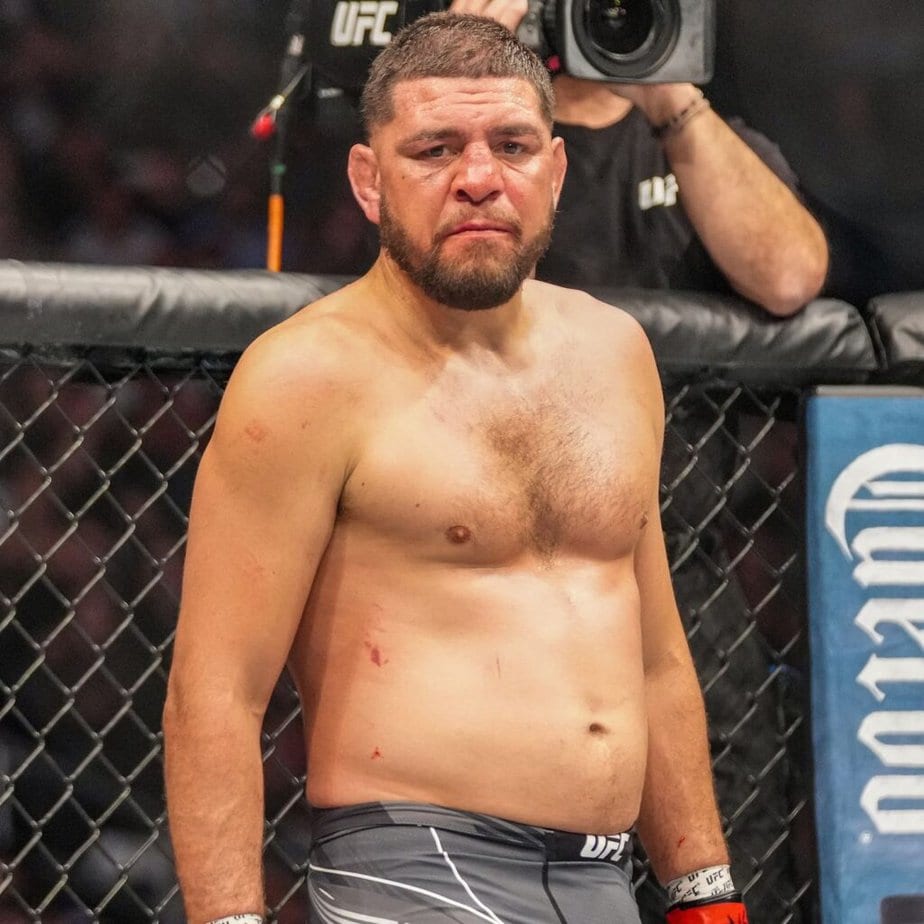 photo source: Bloody Elbow
American mixed martial artist Nickolas Robert Diaz fights in the Ultimate Fighting Championship (UFC) middleweight category. Former welterweight champion of Strikeforce, the WEC, and the IFC, Diaz is also a UFC championship contender.
In 2001, shortly after turning 18, Diaz turned a professional in mixed martial arts. At the IFC Warriors Challenge 15, he submitted Mike Wick with a triangle choke to win his first match.
At IFC Warriors Challenge 18, Diaz returned to face Jeremy Jackson, the opponent who had defeated him the previous year, to defend his IFC Welterweight Championship. The IFC United States Welterweight Championship held by Diaz, the IFC Americas Welterweight Championship held by Jackson, and the vacant ISKA-MMA Americas Welterweight Championship were all at stake.
By way of a first-round TKO, Diaz prevailed in the rematch. The Diaz brothers are one of the major inspirations in the MMA world.
Did You Know?
Nick is the older brother of former UFC fighter Nate Diaz.
---
9. Robbie Lawler (March 20, 1982 – present)
Age Debuted: 20 years, 51 days
Nationality: American
Year Debuted: 2002
Weight: 77 kg.
photo source: MMA Fighting
Since 2001, Robert Lawler has competed as a professional mixed martial artist. At ten, he relocated to Bettendorf, Iowa, to live with his Marine Corps veteran father.
Lawler started taekwondo training at eight before picking up karate two years later. He has previously participated in Strikeforce, PRIDE, the IFL, and the former UFC Welterweight and Middleweight Champions.
The first combatant to have earned three straight "Fight of the Year" honors from Sherdog and MMA Fighting for his fights against Johny Hendricks (at UFC 171, in 2014), Rory MacDonald (at UFC 189, in 2015), and Carlos Condit (at UFC 189), Lawler is known for his aggressive fighting style (at UFC 195, in 2016).
Did You Know?
After making his professional debut in 2001, Lawler won his first four fights by TKO/KO, with his second coming in the IFC.
---
8. Larissa Pacheco (September 7, 1994 – present)
Age Debuted: 20 years, 6 days
Nationality: Brazilian
Year Debuted: 2014
Weight: 70 kg.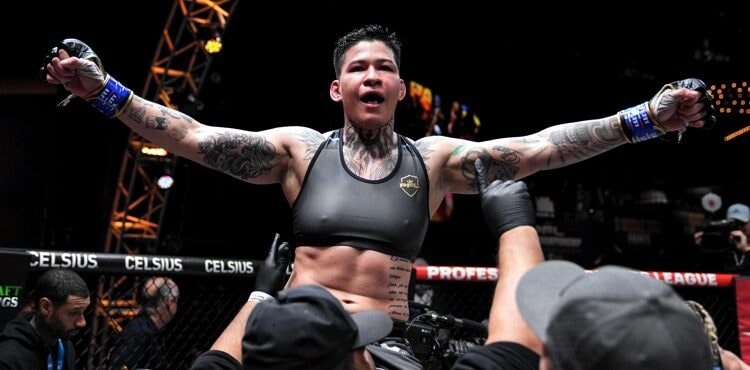 photo source: MMA Weekly
Brazilian mixed martial artist Larissa Moreira Pacheco participates in the PFL's Lightweight class. After reaching a peak position of #7 from January to July 2020, Pacheco has been listed in the top 10 Women's Featherweight+ rankings by Fight Matrix since that year. She is third right now.
Larissa discovered her passion for martial arts when she started practicing Muay Thai at 15.
Larissa started regular training, and a year later, she participated in her first amateur bout. Fighting three more times in 2012 and five more times in 2013, Larissa entered Jungle Fight and defeated Irene Aldana to claim the Women's Bantamweight Championship at Jungle Fight 63.
Did You Know?
Pacheco was one of the competitors in The Ultimate Fighter 28 UFC TV series, which was revealed in August 2017.
---
7. Naoki Inoue (June 14, 1997 – present)
Age Debuted: 20 years, 3 days
Nationality: Japanese
Year Debuted: 2017
Weight: 57 kg.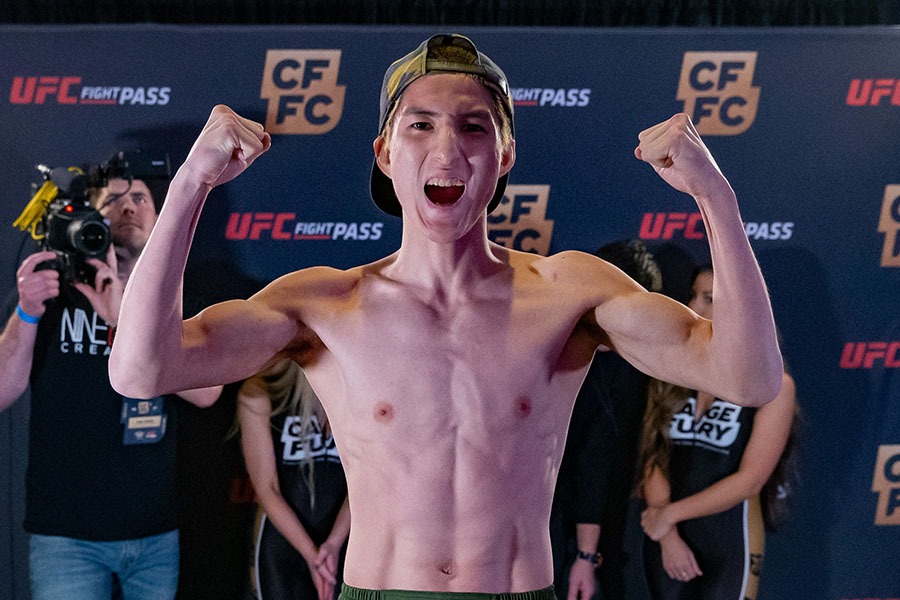 photo source: Asian MMA
Japanese mixed martial artist Naoki Inoue competes in the flyweight class. Inoue has been a professional mixed martial artist since 2014. He has participated in the UFC. On February 9, 2014, Inoue competed in his first amateur mixed martial arts match when he took on Gaku Sakamoto at Deep – Nagoya Impact 2014. He prevailed via armbar submission in the opening round.
Before joining the UFC in the winter of 2017, Inoue amassed a professional record of 10-0 after defeating Yuya Shibata and Tomohiro Adaniya. Inoue was scheduled to compete against Kenta Takizawa at Rizin 37 on July 31, 2022, following his first defeat under the Rizin brand. However, it was revealed in late July that Inoue had pulled out of the fight due to a knee ailment.
Did You Know?
A dislocated shoulder prevented Inoue from competing against Jenel Lausa at UFC Fight Night 117 on September 23, 2017.
---
6. Song Yadong (December 2, 1997 – present)
Age Debuted: 19 years, 358 days
Nationality: Chinese
Year Debuted: 2017
Weight: 61 kg.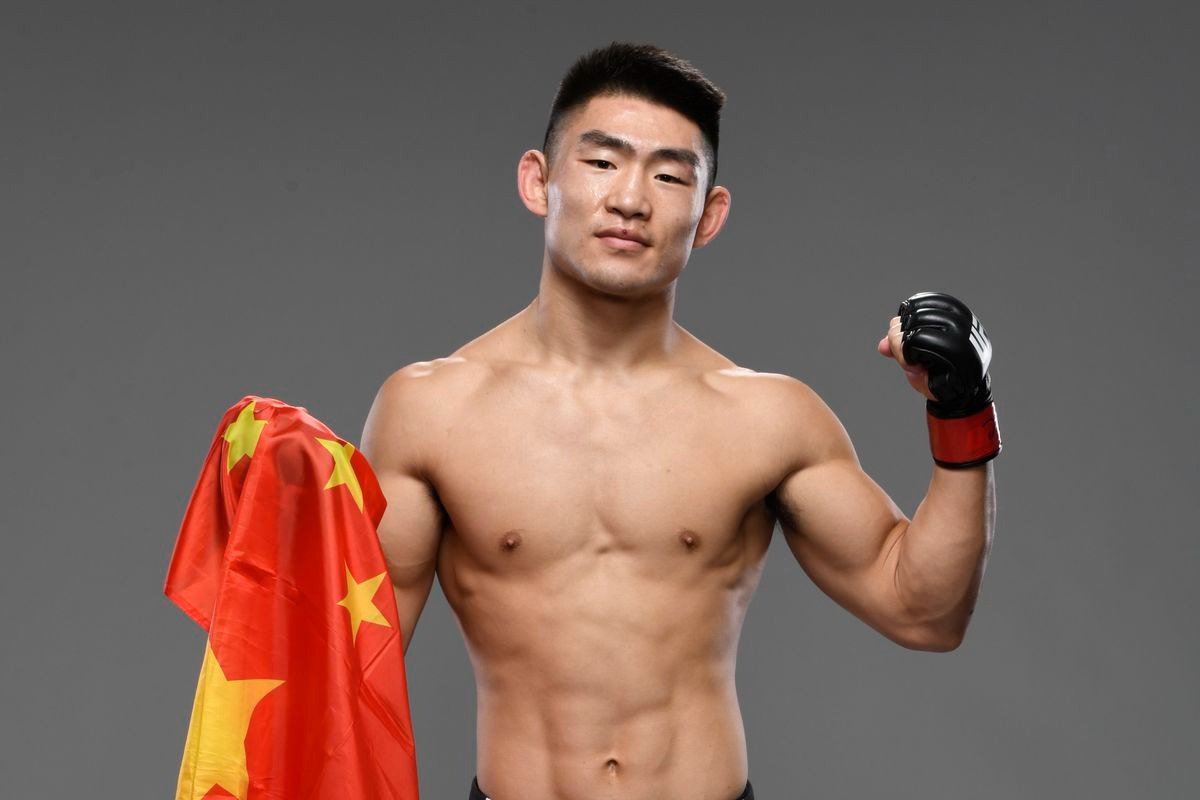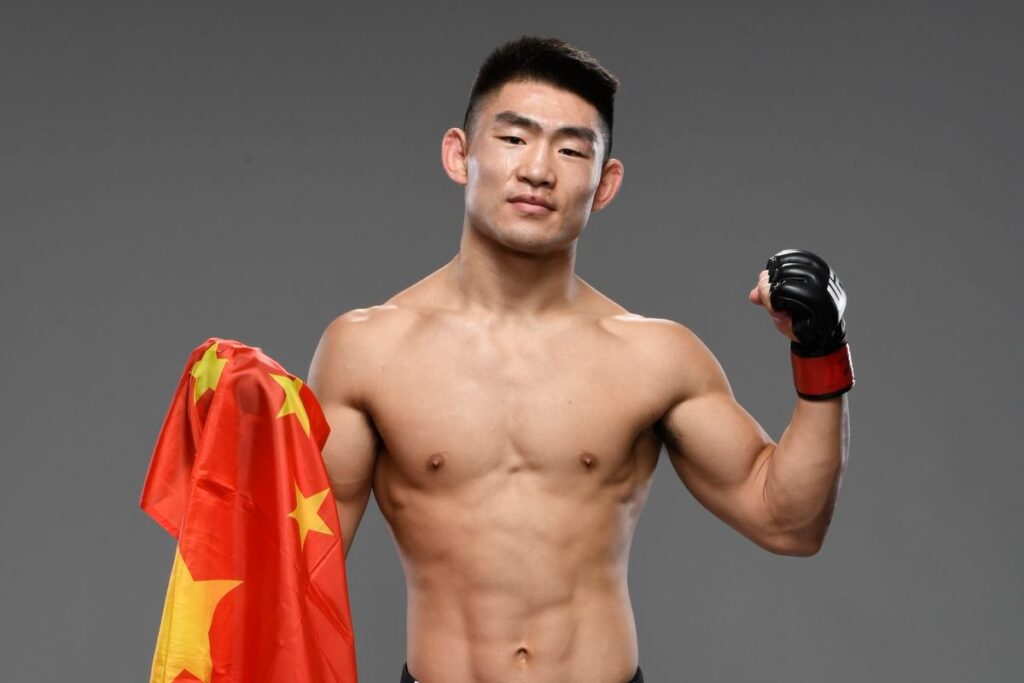 photo source: MMA Mania
Chinese mixed martial artist Song Yadong competes in the Ultimate Fighting Championship's Bantamweight division (UFC). He is ranked #8 in the UFC bantamweight standings as of December 6, 2022. While raised by a single mother, Song was enrolled in a Sanda martial arts school when he was nine.
Before turning sixteen, Song made his professional debut at 13, having finally started training in mixed martial arts. At UFC Fight Night: Bisping vs. Gastelum in Shanghai, China, in November 2017, it was revealed that Song Yadong would step in last minute to face Baharat Kandare, a fellow rookie and the first-ever fighter born in India to compete in the UFC.
Did You Know?
On September 17, 2022, Song and Cory Sandhagen squared off at UFC Fight Night 210. When the bout was interrupted by a doctor, he was defeated by a technical knockout.
---
5. Jake Matthews (August 19, 1994 – present)
Age Debuted: 19 years, 313 days
Nationality: Australian
Year Debuted: 2014
Weight: 77 kg.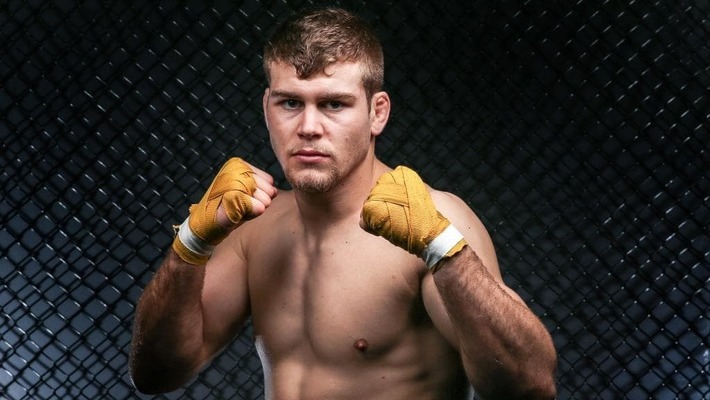 photo source: Tapology
Australian mixed martial artist Jake Aaron Matthews is a Welterweight competitor in the Ultimate Fighting Championship. Matthews, who was born and reared in Melbourne, Australia, played Australian football for nine years as a young man, spending one season playing with the Northern Knights.
He started training in mixed martial arts out of a shed in his parents' garden to stay in shape during the offseason, sparring with his younger brother and getting instruction from his father. At 18, Matthews competed in his first professional mixed martial arts match in September 2012, competing for local promotions in Greater Melbourne, compiling a 7-0 record before joining the UFC.
At UFC 275, Matthews took fight André Fialho on June 11, 2022.
Did You Know?
In the second round of the said fight, he was knocked out to win, resulting in his winning the fight. With this victory, he was given the Performance of the Night prize.
---
4. Vítor Vieira Belfort (April 1, 1977 – present)
Age Debuted: 19 years, 312 days
Nationality: Brazilian-American
Year Debuted: 1997
Weight: 84 kg.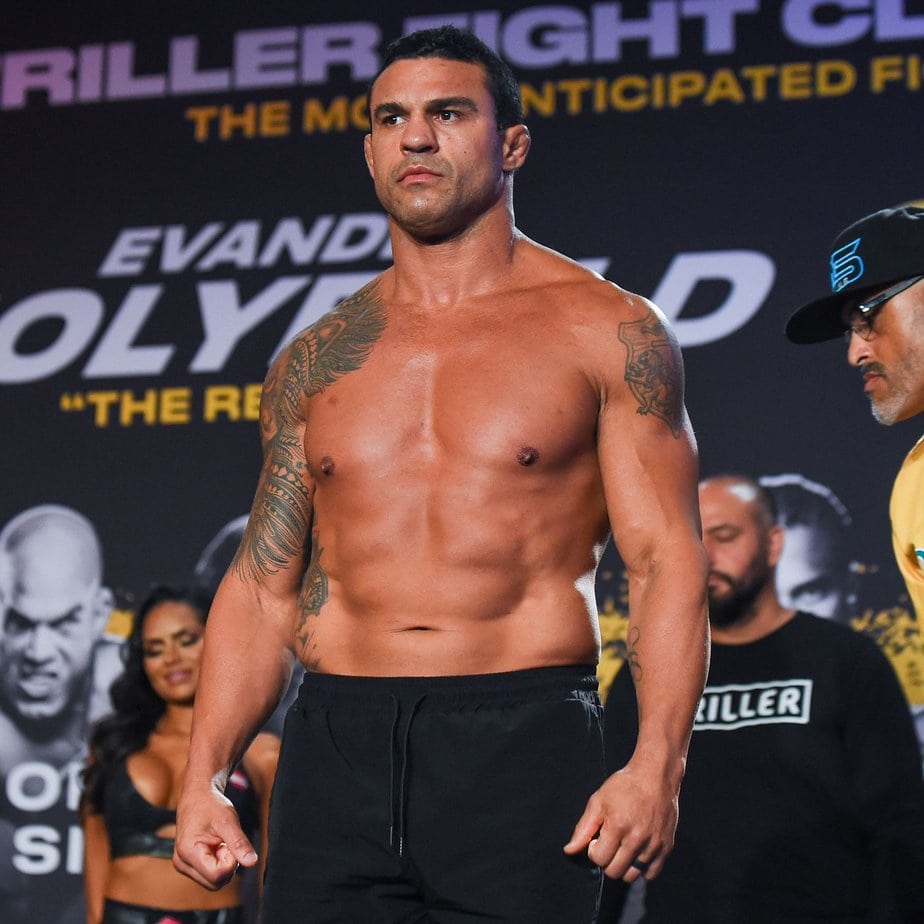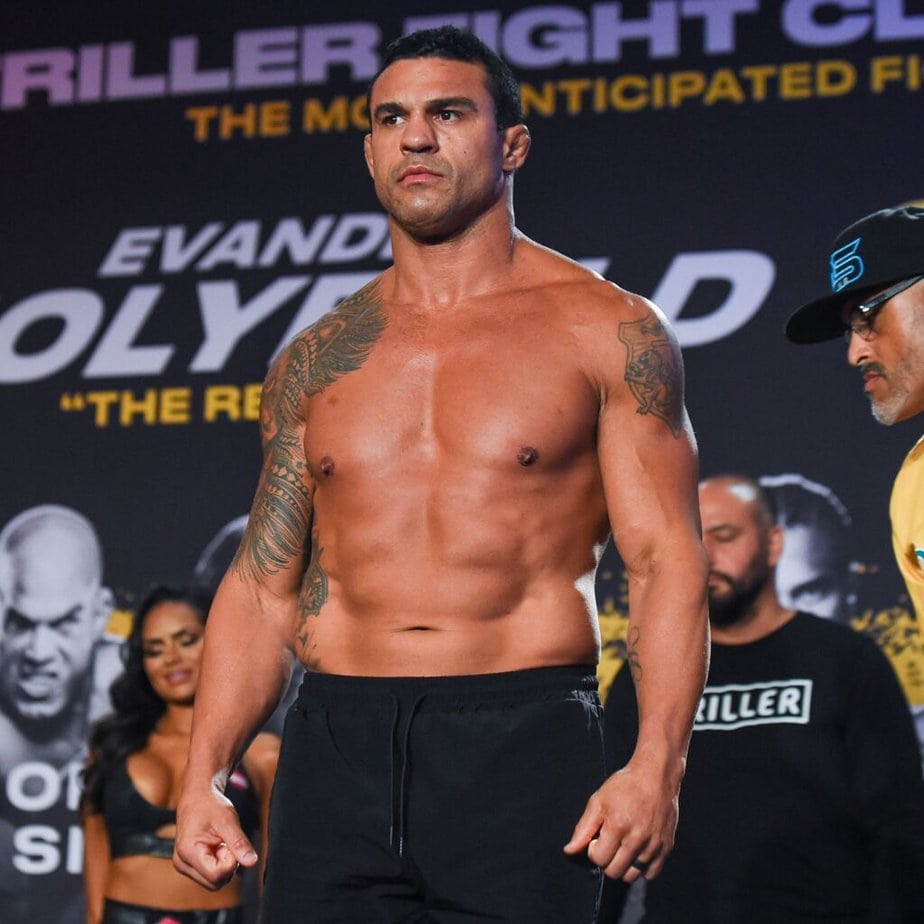 photo source: Bad Left Hook
Brazilian mixed martial artist Vitor Vieira Belfort participates in the Heavyweight and Middleweight weight classes. Former Ultimate Fighting Championship (UFC) fighter Belfort competed in the Heavyweight, Light Heavyweight, and Middleweight.
In addition to being the former UFC Light Heavyweight Champion and Cage Rage World Light Heavyweight Champion, he won the UFC 12 Heavyweight Tournament.
With 14 finishes, Belfort, known for his rapid knockout power, is tied for third-most in UFC history. Belfort arrived in the country at the age of 19 to participate. The young Brazilian knocked out Jon Hess in his first official mixed martial arts battle, which took place at Superbrawl in Hawaii, despite Hess's seven-inch height advantage and weight advantage of more than 100 pounds over Belfort.
Did You Know?
The professional boxing match between YouTuber Michael "The Real Tarzann" Holston and Belfort was scheduled for June 19, 2021, according to Triller's early June 2021 announcement. However, the match was called off for unspecified reasons.
---
3. Chanmi Jeon (August 28, 1997 – present)
Age Debuted: 19 years, 286 days
Nationality: South Korean
Year Debuted: 2017
Weight: 52 kg.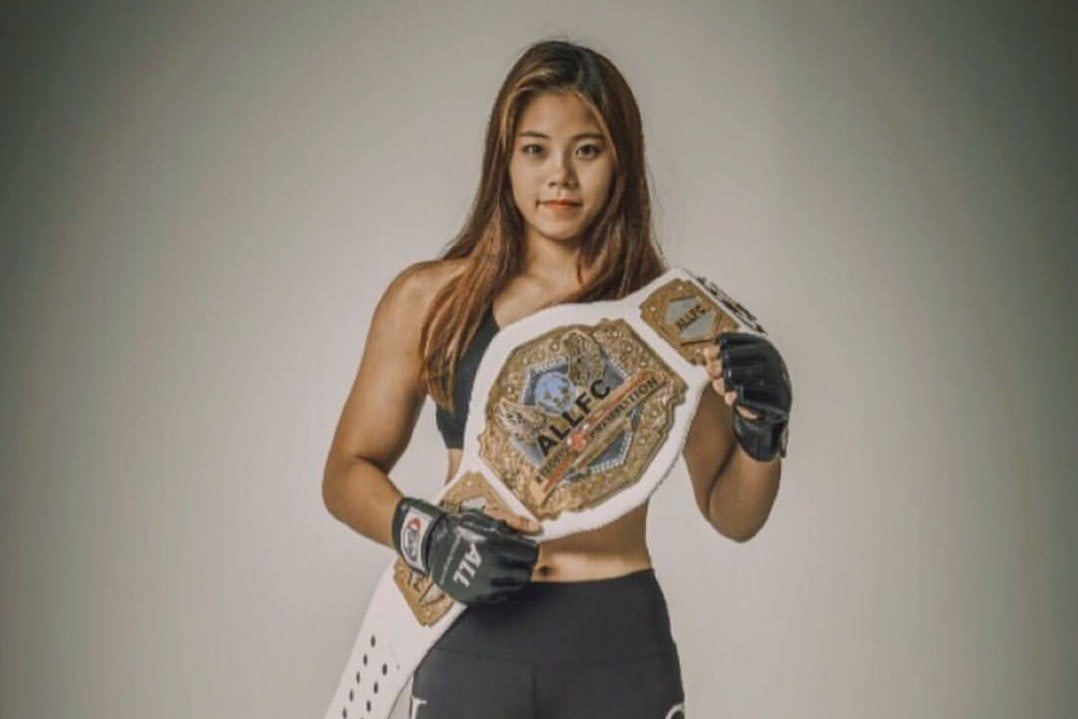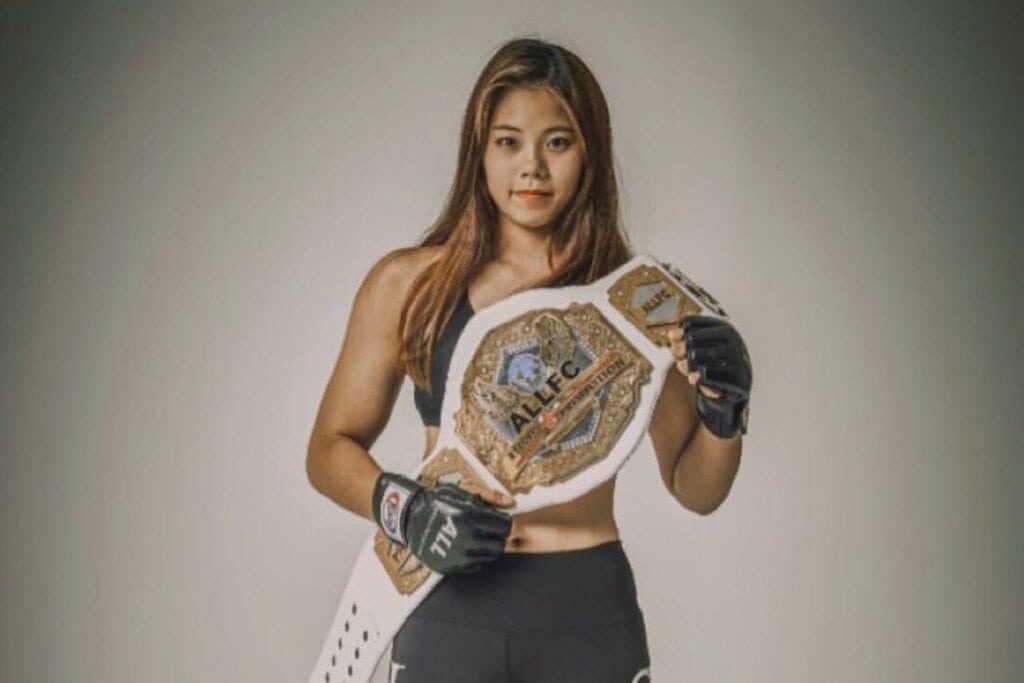 photo source: Combat Press
On August 28, 1997, Chan-Mi Jeon was born in Seoul, South Korea. Jeon, who goes by the nickname "Ottogi Girl," was born during the Millennials Generation and is now 25 years old. She fights in the strawweight category of the UFC. She first entered the Octagon on June 11, 2017.
At Kukje Gym, Jeon exercises. Chan-Mi Jeon has a professional record of 5-3-0 as of December 2022, with 4 victories coming by knockout, 0 via submission, and the remaining 3 by decision. Jeon has competed in more than 8 professional mixed martial arts fights; her most recent matchup was against Shizuka Sugiyama at Double G FC 2: Double G Fighting Championship three years ago.
---
2. Sage Northcutt (March 1, 1996 – present)
Age Debuted: 19 years, 216 days
Nationality: American
Year Debuted: 2015
Weight: 77 kg.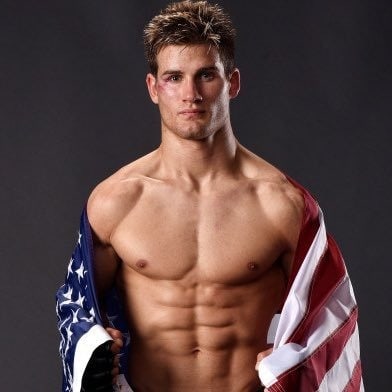 photo source: Twitter
Although he has also participated in the Welterweight category of the ONE Championship, American professional mixed martial artist Sage Northcutt presently fights in the Lightweight class. Additionally, he has participated in the past for the Ultimate Fighting Championship (UFC).
Since the age of 4, Northcutt has trained in mixed martial arts and has participated in competitions throughout the globe. His older sister Colbey is a professional mixed martial artist now contracted to ONE Championship, and his father, Mark, is a black belt in Shuri-rye karate.
Northcutt started participating in the Legacy Fighting Championship amateur mixed martial arts (MMA) series in 2013. Since then, he has amassed a professional record of 5-1, with his lone defeat coming in the first round of his debut fight against Charles Sheppard via technical knockout (TKO).
Did You Know?
Sage Northcutt became a professional at 18 and amassed a 5-0 record in 16 months.
---
1. Dan Lauzon (March 30, 1988 – present)
Age Debuted: 18 years, 198 days
Nationality: American
Year Debuted: 2006
Weight: 70 kg.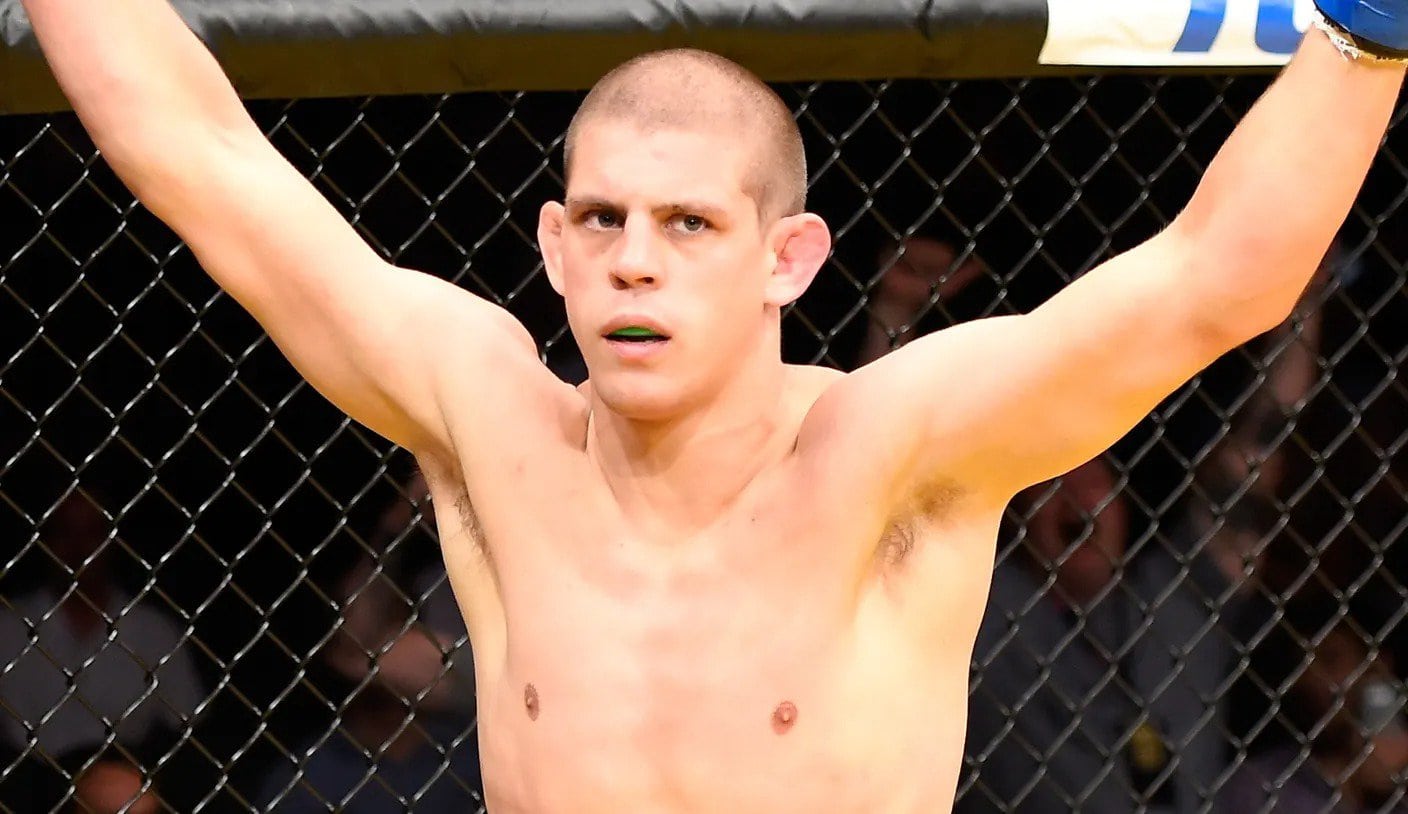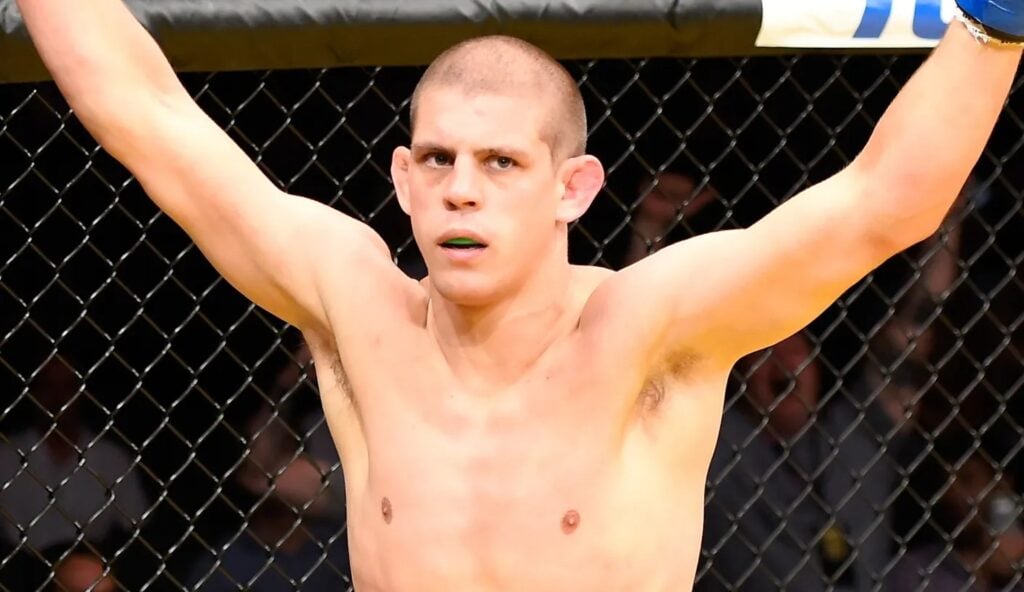 photo source: Fox Sports
Former American mixed martial artist Daniel James Lauzon is the youngest MMA fighter ever. He participated in the Lightweight category of the World Series of Fighting and has also previously competed in the UFC and Affliction. Lauzon faced John Ortolani in his first bout after leaving the UFC, which he defeated by KO (punches) in the second round.
He faced Damien Trites in his second bout, which he won via guillotine choke in the first round, precisely 2 months later. Lauzon returned on June 18, 2011, competing against Noah Weisman for the Lightweight title in the World Championship Fighting main event.
Lauzon controlled the stand-up and won by first-round KO to win the World Championship Fighting's Lightweight Champion. In the main event of Premier FC 7, Lauzon beat Anthony Kaponis on December 3, 2011, by way of KO (punches) in 1:42 of the opening round. Since leaving the UFC, he has won 5 straight matches, dispatching 4 of his opponents.
Did You Know?
Dan Lauzon's older brother, Joe Lauzon, is also an MMA fighter.
OTHER POSTS YOU MAY BE INTERESTED IN