Major League Baseball is the second most popular sport in America after the NFL. The game rakes in millions of views annually, with years like 2001, 2004, and 2016 averaging over 23 million views on TV alone. Many stars have shined in the league, especially young stars, over the years.
Many players came into the game early due to the world wars that caused vacancies in the teams. The need for young players in the MLB was later fueled by the cost of hiring more experienced players, and the war on drugs. Anti-doping strategies have made it more difficult for older players to reach peak performance. As a result, there is more young talent in the MLB than ever.
Today, we'll be taking a look at eight of the youngest MLB players. Let's dive in!
8. Mel Ott
Age of debut: 17 Years, 1 Month, and 25 Days
Debuting Team: New York Giants
Date of Debut: April 27, 1926
Position: Rightfielder and Third Baseman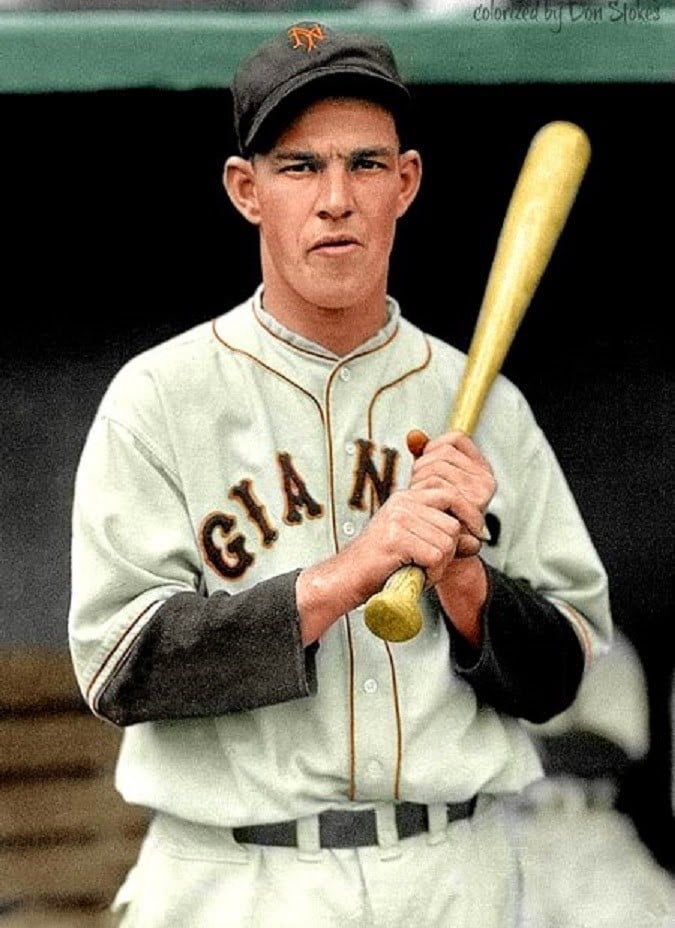 photo source: Baseball history come alive!
Melvin Thomas Ott is one of the all-time greats in baseball. His youth debut was among the first in the 20th century, and served as a springboard for the future Hall-of-Famer. Mel played 22 seasons with the New York Giants, establishing his name among the greatest baseball players ever to play the sport, and is a great example of why young talent should be granted chances in the MLB.
Mel's debut was April 27, 1926. Despite his age, he was given a regular start to produce stellar results that earned him a position in the Hall of Fame. Mel has led the NL in home runs six times, was named to an 11 all-star team during his entire career, and topped the 100 RBI nine times.
Did You Know?
Mel Ott began his career under 17 just after World War I, and played for 22 years when new 16-year-old talents knocked him off the pedestal as the youngest MLB player of the 20th century.
---
7. Alex George
Age of debut: 16 Years, 11 Months, and 19 Days
Debuting Team: Kansas City Athletics
Date of Debut: 16 on September 16, 1955
Position: Shortstop and Pinch Hitter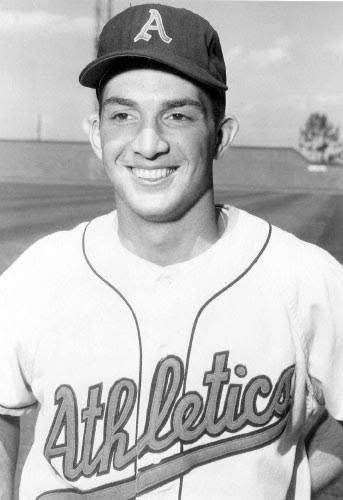 photo source: MLB Reports
Alex Thomas Michael George is among the youngest of debutants in the MLB to play most games under the age of 17. He was good with both hands, batting with the left and throwing with the right. Alex was signed by Kansas City Athletics from Rockhurst, a local Jesuit high school.
Since the team was desperate for a win in the league, they were confident of his skills. Alex's first MLB game was against the Chicago White Sox, where he struck his first Major League plate. His next game was not as promising – in fact, after such a dismal performance, he was sent to the minor leagues to gain some experience, but his career never peaked again.
Did You Know?
Of the youngest MLB players, Alex George is in the minority of those who played all of their MLB games as minors.
---
6. Rogers McKee
Age of debut: 16 Years, 11 Months, and 2 Days
Debuting Team: Philadelphia Phillies
Date of Debut: August 18, 1943
Position: Pitcher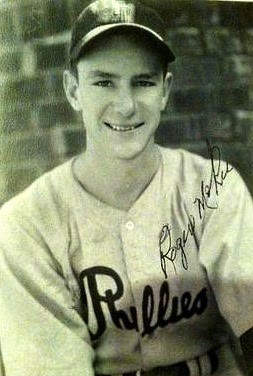 photo source: By SBNation.com, Fair use,
Roger Hornsby McKee is a baseball player whose numbers are often overlooked in the MLB due to the small number of games he played. However, Hornsby was a forerunner to the youngest talent that graced the sport, and proved that it was possible to field young players in the absence of seniors.
The 16-year-old rookie was the youngest player of the 1943 National League game that season. He made his debut on August 18, 1943, but his best game of the season was on October 3, 1943. On this date, he began the game on a doubleheader, pitching the entire game and winning 11-3.
The great numbers made McKee the youngest pitcher in the 20th century to throw a nine-inning, complete-game victory on the final day of the regular season.
Did You Know?
Roger McKee only played five games in the MLB and played the rest of his career in the minor baseball leagues; however, most of his records remain intact to this day.
---
5. Putsy Caballero
Age of debut: 16 Years, 10 Months and 9 Days
Debuting Team: Philadelphia Phillies
Date of Debut: September 14, 1944
Position: Second Baseman, Third Baseman, and Pinch Runner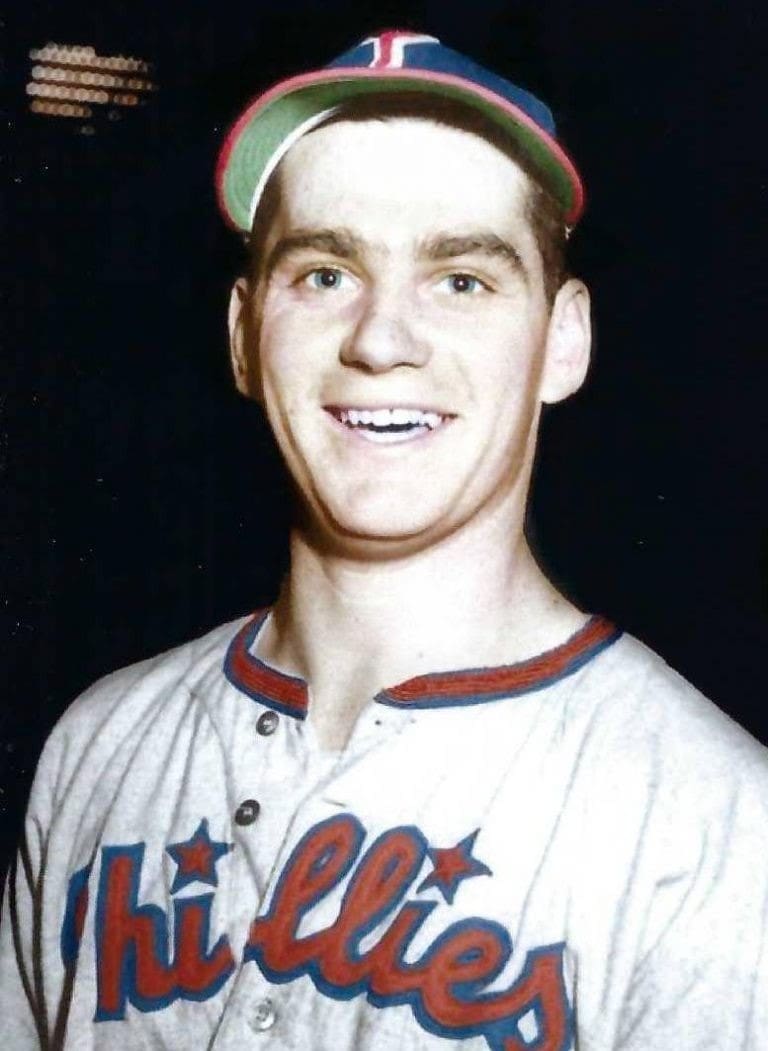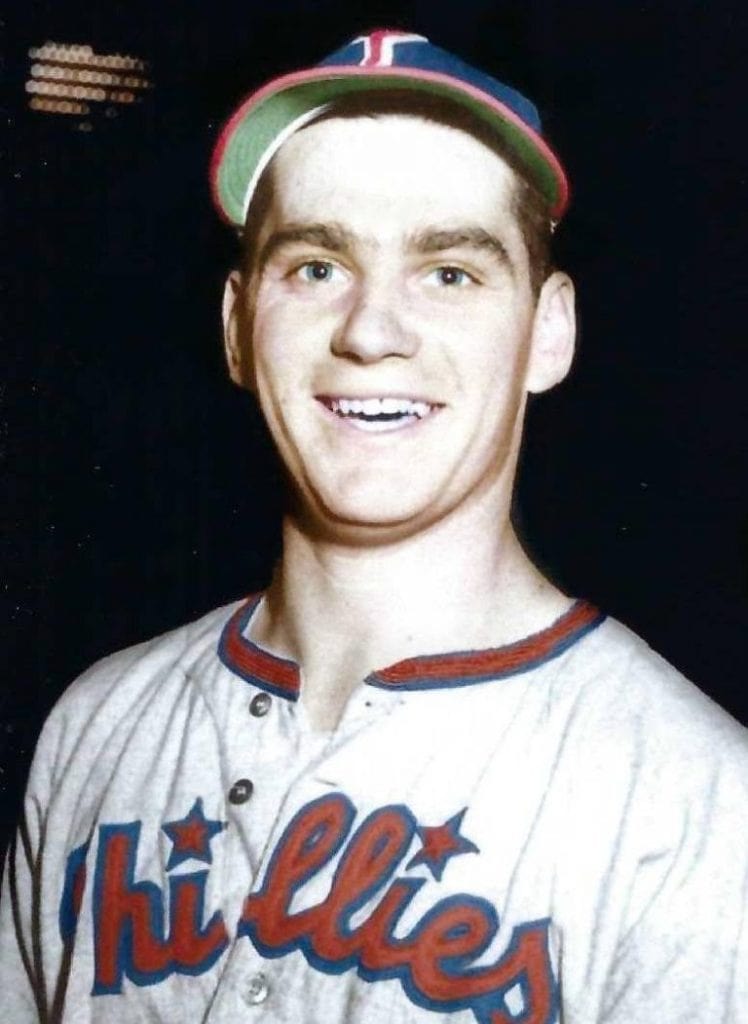 photo source: Crescent City Sports
Ralph Joseph "Putsy" Caballero was a prodigy with lots of promise. In the 1943 and 1944 seasons, he won the championship and the American Legion championship with his high school team, elevating his status as a player. After his extraordinary performance in 1944, he was signed as a free agent by the Philadelphia Phillies on September 9th.
His contract was worth $10,000, so the team was keen to display his skills. In just five days, he was allowed to start for the MLB. The moment was euphoric and historical, making Putsy the youngest third baseman in MLB history up to the time of his death in 2016.
Did You Know?
Like most other baseball players of his time, Putsy's career was interrupted by a spell of military service. However, his career did not wane upon his return. His career in the MLB lasted from 1948 to 1952.
---
4. Carl Scheib
Age of debut: 16 years, eight months, and five days old
Debuting Team: Philadelphia Athletics
Date of Debut: Sept. 6, 1943
Position: Pitcher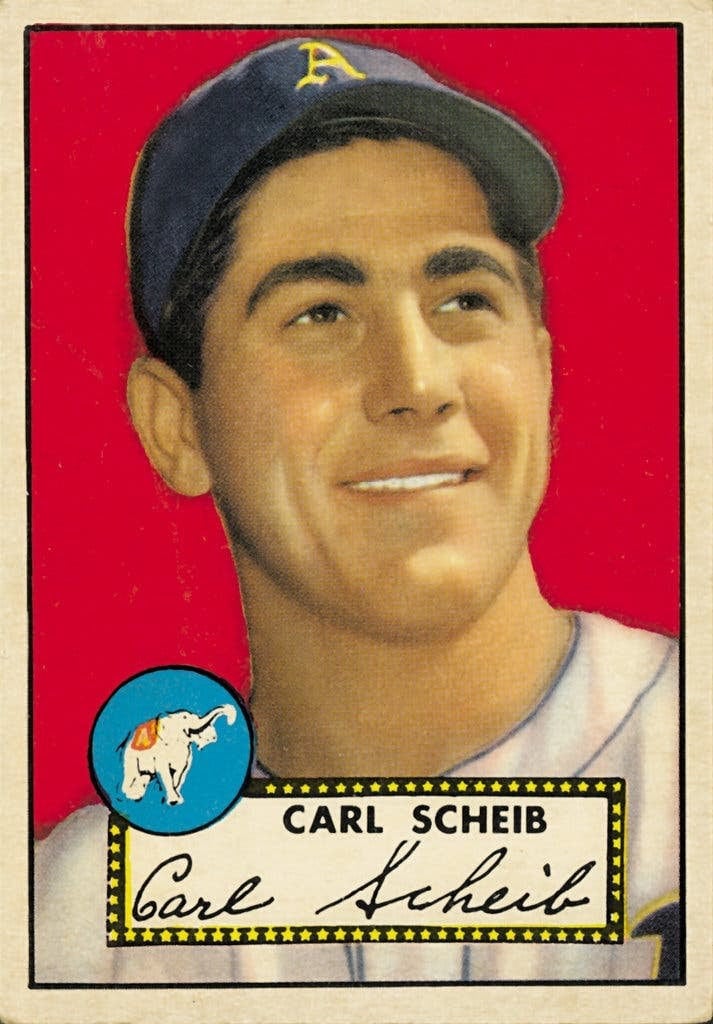 photo source: The New York times
Carl Alvin Scheib is a man of firsts and records, and by 1950 he led the American League with nine wild pitches. In 1948 alone, he registered 34 hits out of 104 bats, with two home runs and 21 runs batted in. Throughout his entire MLB career, Carl batted 250 in just 11 seasons that spanned 47 complete games.
Carl Scheib made a handful of appearances for the Philadelphia Athletics St. Louis Cardinals throughout his career. Carl's win-loss record was 45-65, with a 4.88 ERA. Despite being a pitcher, Carl was also occasionally a pinch hitter and reserve outfielder.
Carl died at the ripe old age of 91 in 2018, and most people remember him as the American Leaguer to play in baseball's modern era. He was the youngest player to play in the MLB before his record was smashed by Joe Nuxhall the following year.
Did You Know?
Carl's career was cut short when he was drafted in 1945 to serve in World War II, but he returned to reclaim his dominance in baseball a few years later.
---
3. Jim Derrington
Age of debut: 16 years and 306 days
Debuting Team: White Sox
Date of Debut: September 30, 1956
Position: Pitcher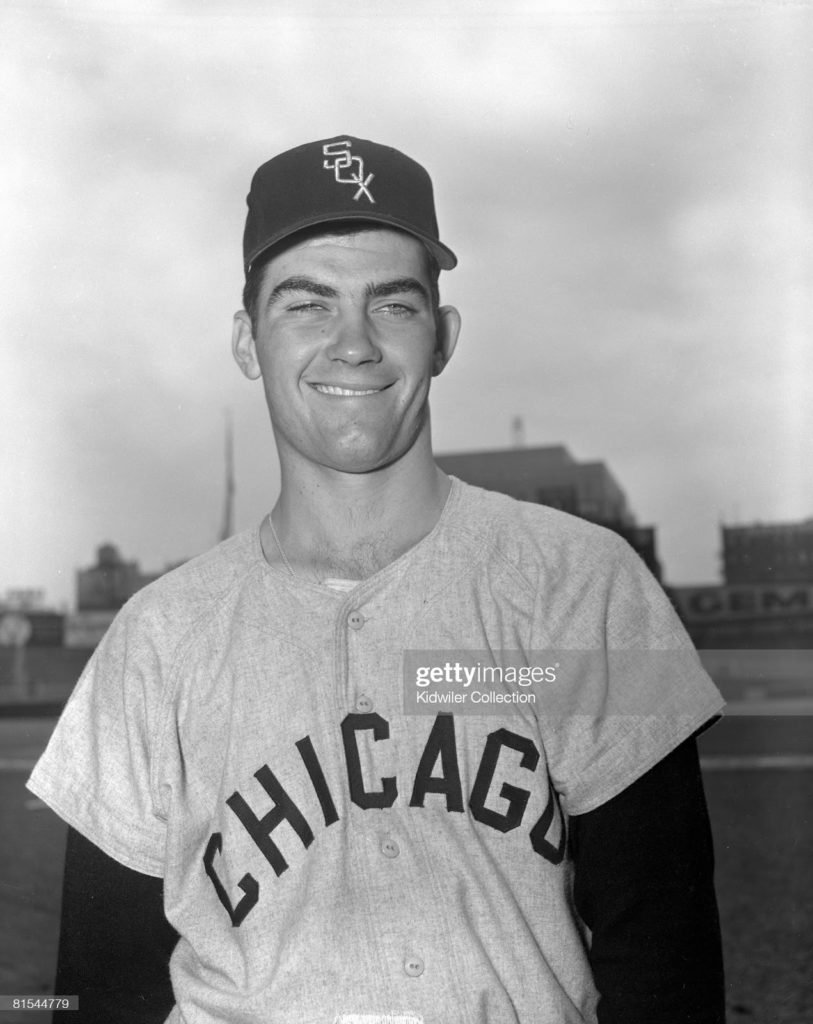 photo source: Getty Images
Charles James Derrington holds the distinction as the youngest pitcher to start a game since the beginning of the 20th century. His luck in playing in the MLB partly has to do with his father, Charles, who was a minor league ball player for the Cleveland Indians. Derrington practiced with his father and joined the school's team at a young age.
In 1956, Derrington became the Los Angeles City player who attracted the majority of scouts; eventually White Sox owner Chuck Comiskey offered him a contract to play for the team. He earned a $50,000 bonus during that period – the fourth largest bonus during the bonus rule era. Unfortunately for Jim, this was the highlight of his career, as he never played in the MLB again.
Did You Know?
Derrington skipped two classes during school in order to play with seniors, despite his young age.
---
2. Tommy Brown
Age of debut: 16 years and 241 days old
Debuting Team: Cincinnati Reds
Date of Debut: August 3, 1944
Position: Shortstop, Pinch Hitter, and Leftfielder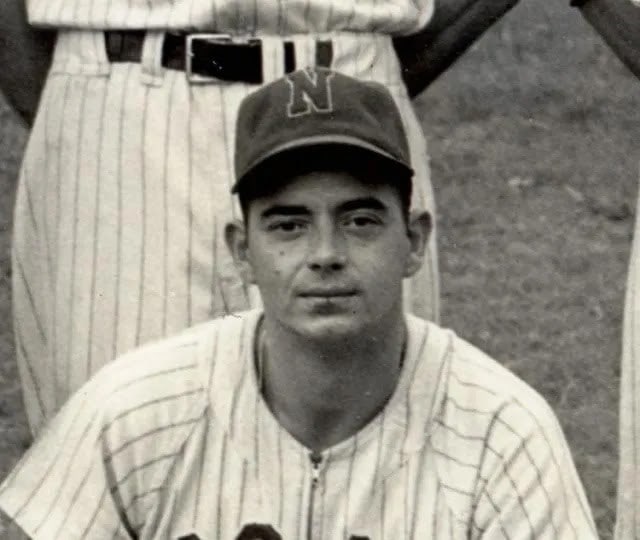 photo source: Baseball in Nashville
Thomas Michael Brown's debut was excellent, with him making his first big-league hit and fielding three chances and an error. Despite his outstanding stats, the Cincinnati Reds lost that day.
The Reds achieved a record of fielding the youngest and second-youngest players to date on the field in 1944: Joe Nuxhall in June, and Tommy Brown in August. Their records are yet to be smashed, as both debuts occurred as a result of player shortages.
Brown served in the U.S. Army for a year before returning to play in the MLB with legends like Pee Wee Reese. At the end of his career in 1953, he had played 494 games, and was even featured in the 1949 World Series.
Did You Know?
Thomas Michael Brown is still alive to this day, and is among the oldest living baseball players.
---
1. Joe Nuxhall
Age of debut: 15 years, 316 days
Debuting Team: Cincinnati Reds
Date of Debut: June 10, 1944
Position: Pitcher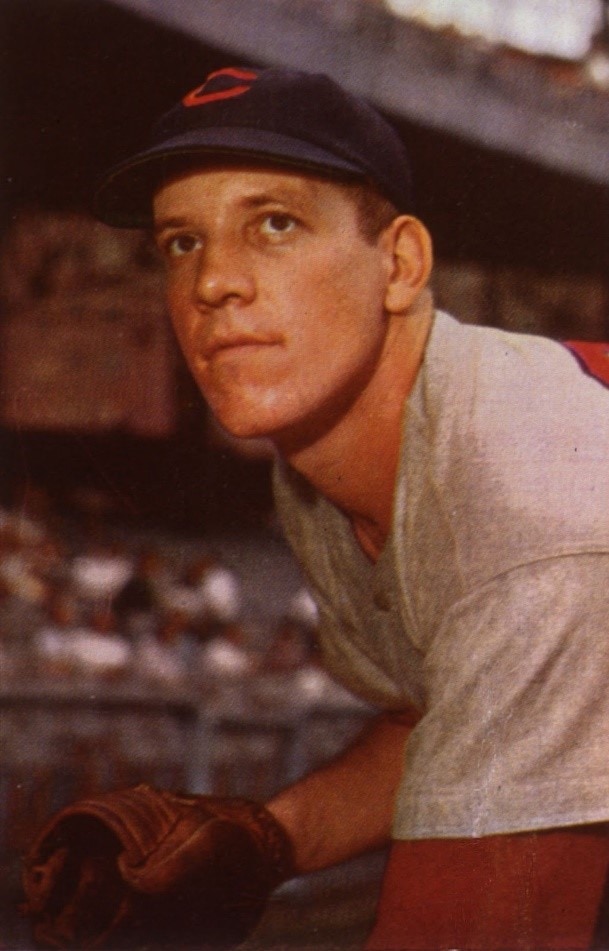 photo source: Getty Images
Joe Nuxhall is the youngest MLB player of all time.
Joseph Henry Nuxhall played for the Cincinnati Reds for most of his career, pitching in 484 games for the team – the record for a left-handed player. His first-ever game was at 15 years, 316 days, on June 10, 1944. His introduction into the MLB was due to a player shortage as a result of World War II.
After this initial game, Joe did not play again in the big league until 1953. He went on to have an illustrious career, scoring several victories for the Cincinnati Reds. He was a stellar player with great longevity, and a career that spanned 16 seasons.
Apart from his appearance in the MLB, Nuxhall also played in the minor leagues for a time. After officially retiring from baseball, he joined the Reds' broadcast team.
Joe Nuxhall died of cancer after a long battle, but his baseball accomplishments are a testament to his tenacity and longevity.
Did You Know?
Joe Nuxhall was drafted by the Reds, who were eying his father at the time but were more impressed by his performance, ultimately deciding to draft him rather than the senior Mr. Nuxhall.
OTHER POSTS YOU MAY BE INTERESTED IN