Chess is a game with a history so rich that it might even surprise the most staunch enthusiasts. The sport reached a height in popularity when the all-time great, Bobby Fischer, went head-to-head against Russian-born Boris Spassky in what was called by all major media, the "Match of the Century." So much more than just a chess match between two men, it would send a clear message to two major powers of the world, who was dominant when it came to the battle of the intellect?
Those two Grandmasters were only 36-years-old when they bore the weight of an entire country's pride on their shoulders. To be a Grandmaster, it's supposed to take endurance, years of practice, years of studying theory, and years of placing the pieces of your chessboard under the microscope to dissect every move.
These days, it's not unusual to watch a match between two Grandmasters where only one of them is of age to drive a car. That's why today we're going to be looking at eight chess prodigies that challenge the traditions of chess and what we thought was possible when it comes to mastering one of the world's most wonderfully ancient games.
8. Magnus Carlsen
Age: 13
Born: 11/30/1990
Country: Norway
World Rank: #1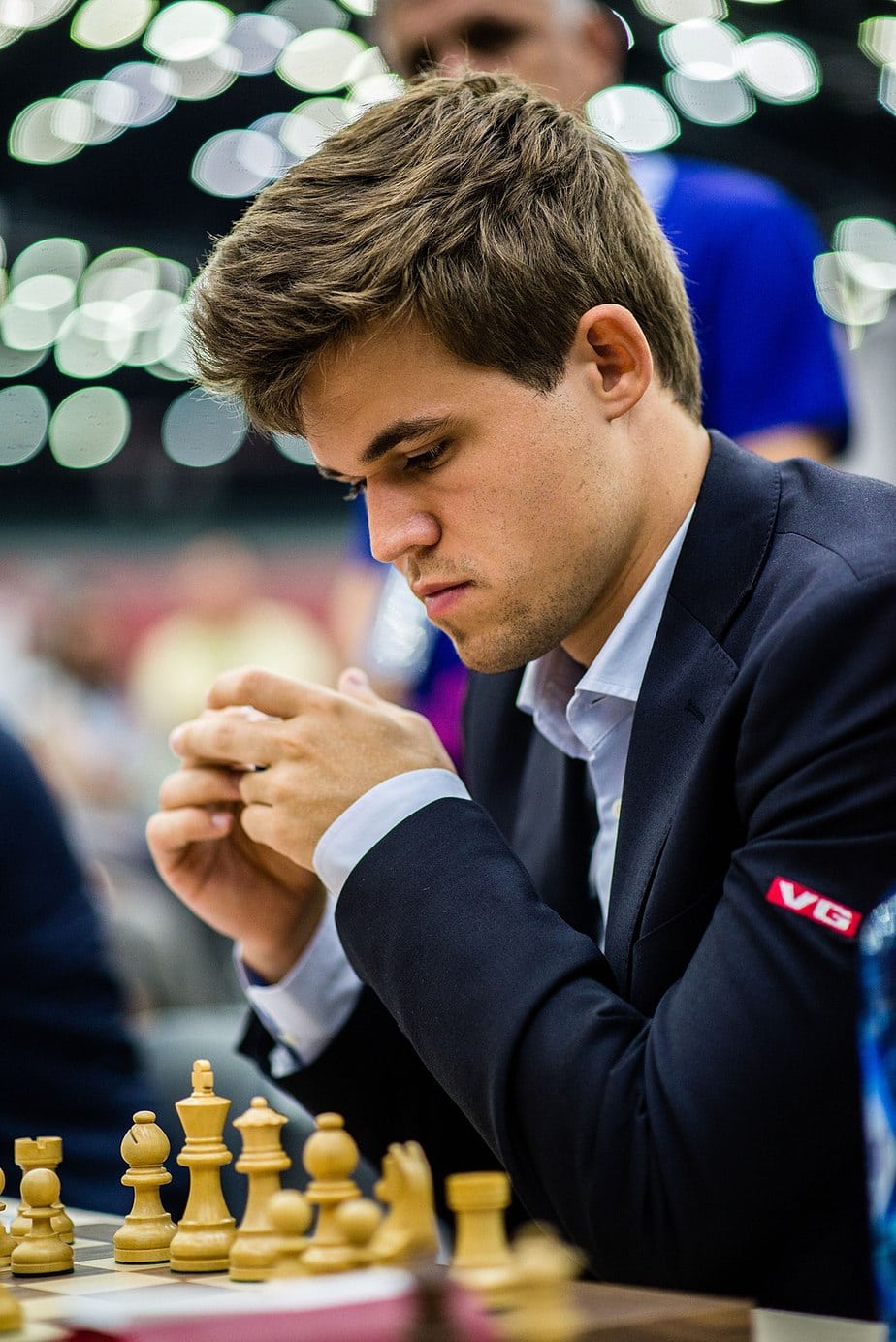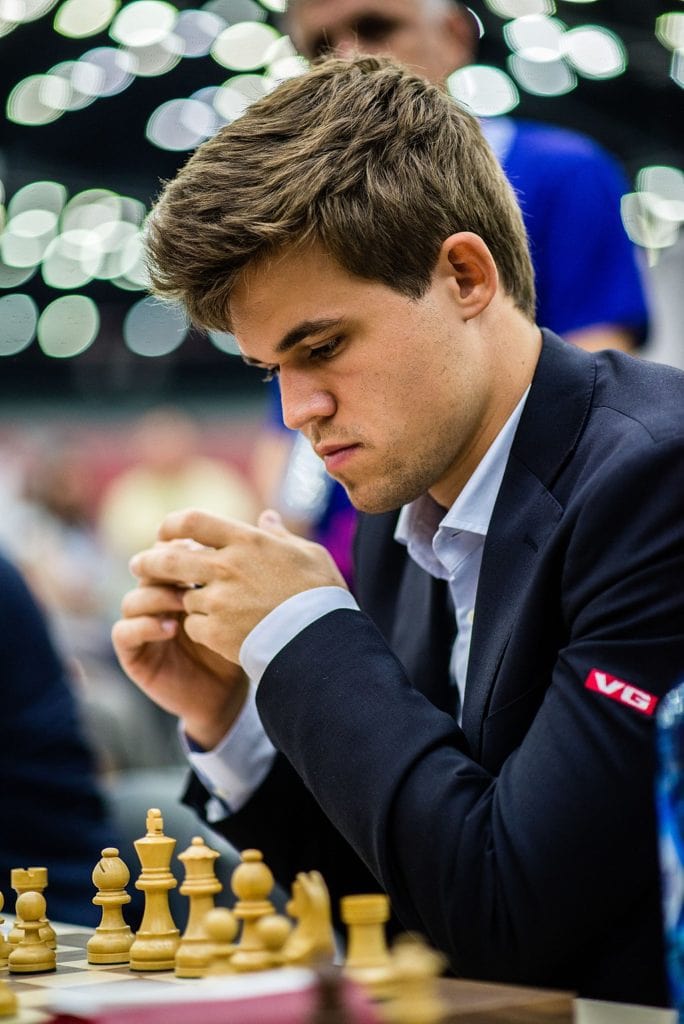 photo source: commons.wikimedia.org
Magnus Carlsen might be eighth on this list, but it's probably the only time he ever will when it comes to chess. Before Magnus, Bobby Fischer was widely considered the greatest ever by fans and players. When this savant came around, things quickly changed.
Carlsen is the combination of all the best attributes of previous chess masters before him but rolled up into one. The world took notice of his exceptional gifts for the game well before he became a Grandmaster at 13. Few could say it was a surprise when he finally earned the title. He's appeared in interviews, tv spots, endorsement deals and is the most recognized face as arguably the greatest ever.
Did You Know?
Magnus has been a great ambassador for chess by making it accessible to casual players around the world. He regularly participates in friendly events on Chess.com and other platforms. His goal is to expand the game and reduce the stigma surrounding the idea that it takes a tactical genius to be able to enjoy and compete.
---
7. Parimarjan Negi
Age: 13
Born: 02/09/1993
Country: India
World Rank: #133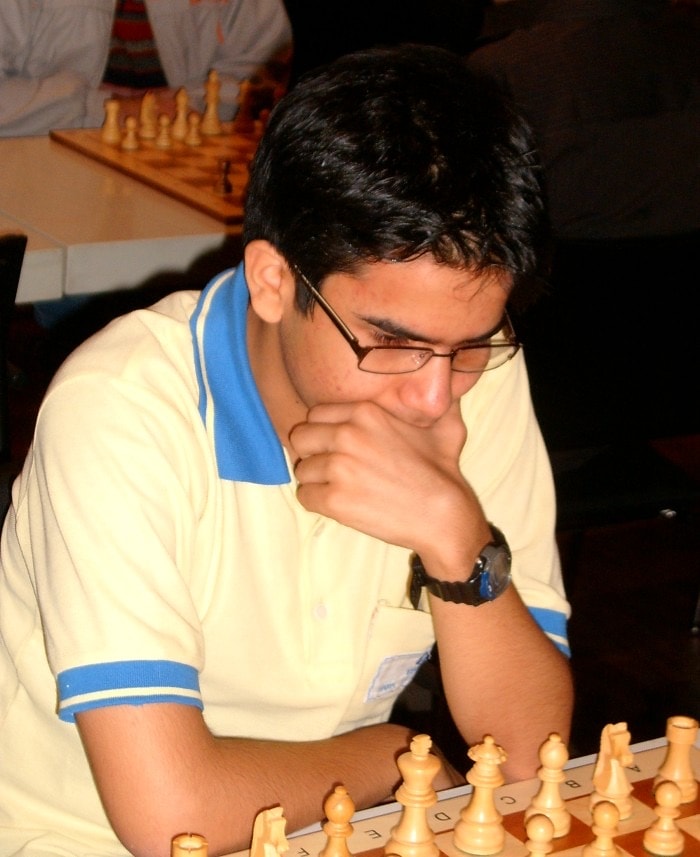 photo source: commons.wikimedia.org
Parimarjan Negi achieved the coveted rank of Grandmaster in 2006 at only 13-years-old. He is an Indian and Asian champion and participated in the bronze medal-placing Indian team in the 2014 Chess Olympiad in Norway.
In step with other Grandmasters and those who excel in the game, he has a gifted memory and talent for mathematics. His intellect took him to Stanford University, where he graduated as a Mathematics Major in 2018. The pursuit for knowledge doesn't stop there because he's currently pursuing a Ph.D. at MIT in the Computer Science and Artificial Intelligence field.
Did You Know?
On top of keeping up with his academics, he's found time to write four books that cover specific chess theory and tactics. They've become popular among the competitive chess community. For Grandmaster hopefuls, you can add this one to the list of required reading!
---
6. Nodirbek Abdusattorov
Age: 13
Born: 09/18/2004
Country: Uzbekistan
World Rank: #100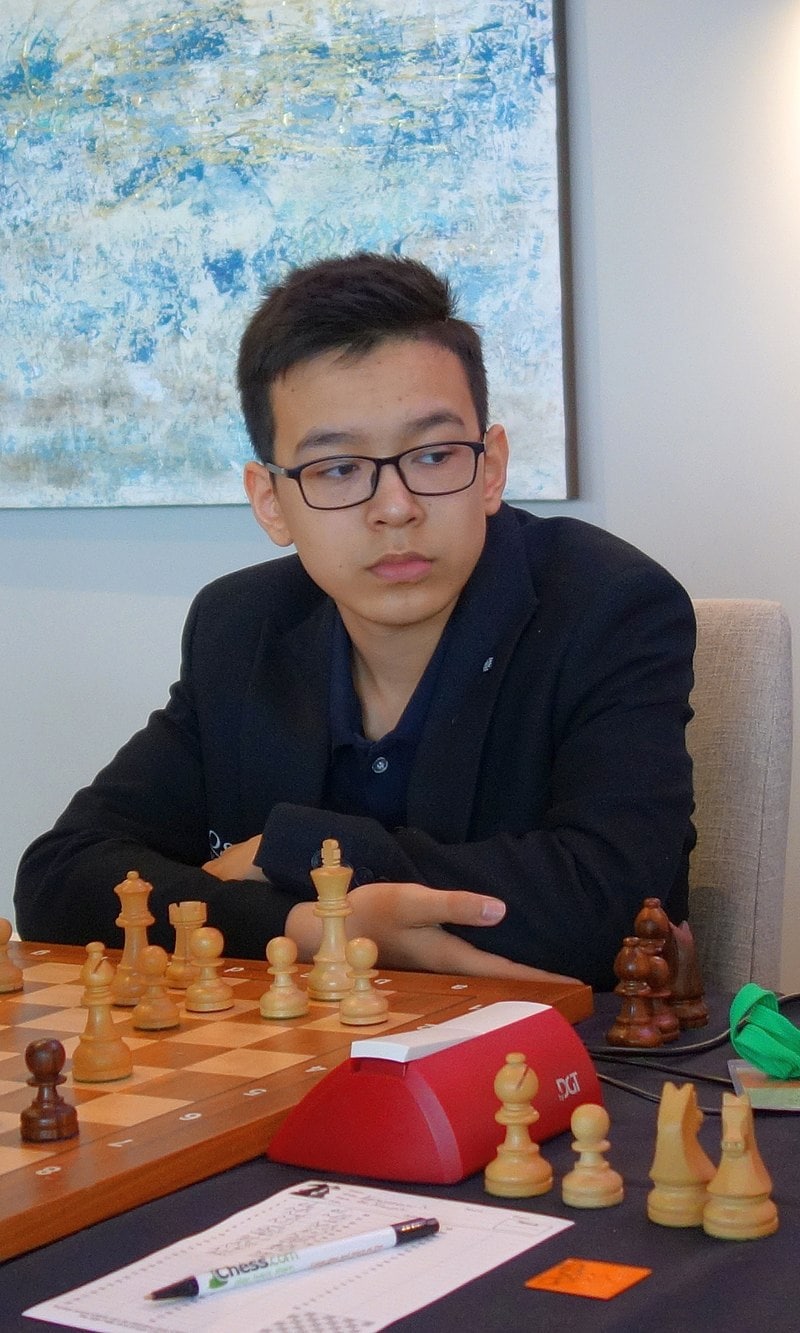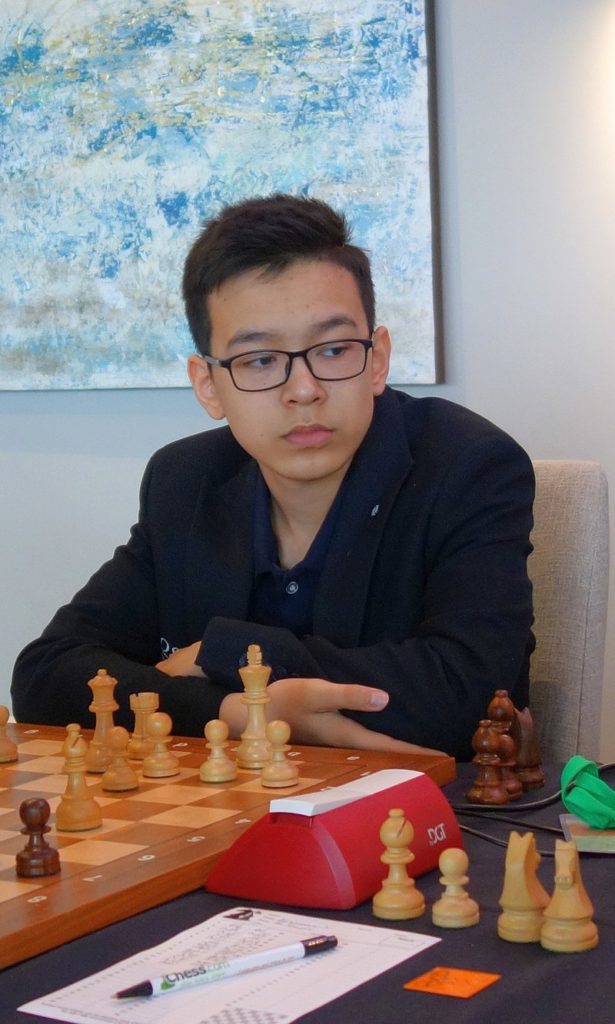 photo source: commons.wikimedia.org
Nodirbek Abdusattorov is the Uzbekistan-born phenom who achieved Grandmaster rank in 2018. In 2012, he won the Under Eight Division for the World Youth Chess Championships in Slovenia. Two years later, at only 9-years-old, he did the impossible and beat not one but two Grandmasters, Andrew Zhigalko and Rustam Khusnutdinov.
With how rapidly chess is growing and the number of resources available that help the learning curve, it's not as damning if a Grandmaster loses to someone at nine years old. The more the sport evolves, as do the training methods, the sooner we'll start to see some of these exceptional talents succeed at younger and younger ages.
Did You Know?
As recent as September 2021, Abdusattorov took second place behind fellow chess superstar Anish Giri at the Tolstoy Cup tournament. In the FIDE rating list of 2015, he also set a record as the youngest player to enter the top 100 in the junior category at 11-years-old.
---
5. Rameshbabu Praggnanandhaa
Age: 12
Born: 08/10/2006
Country: India
World Rank: #166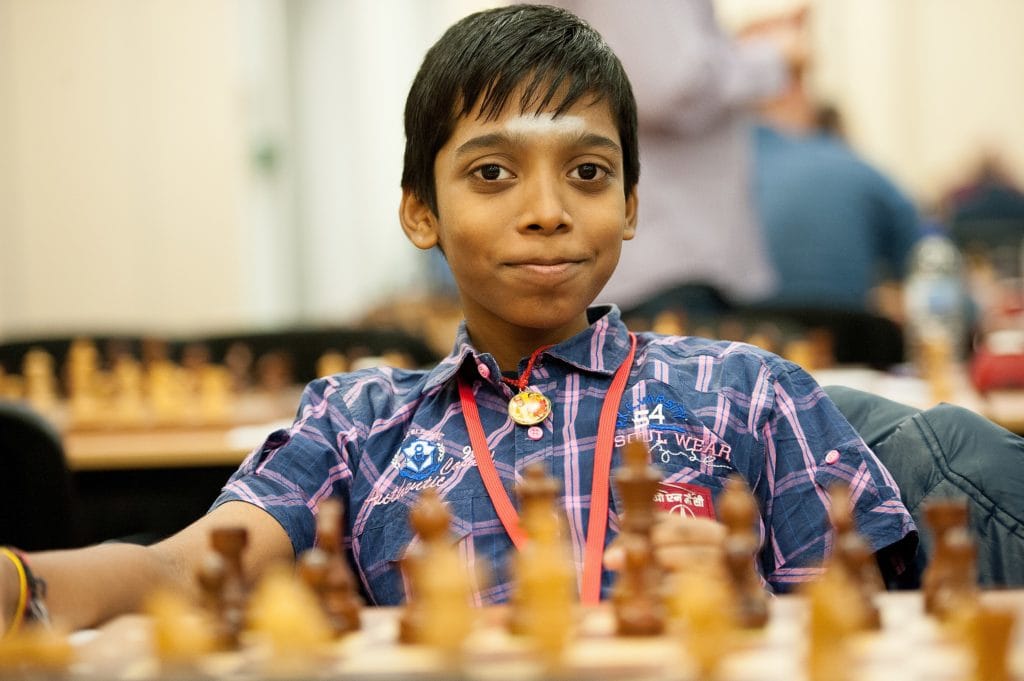 photo source: commons.wikimedia.org
Rameshbabu Praggnanandhaa joined the highly exclusive Grandmaster club at only 12-years-old in 2018. Not to mention he earned the title of FIDE Master at just seven when he was crowned champion at the World Youth Chess Championships Under-8 title in 2013. As if his career hasn't been impressive enough thus far. At 12, he's accomplished more than the majority of players that will ever pick up a chess piece.
In October 2019, he won the World Youth Championships again for the Under-18 section. A few months later, he became the second-youngest person to achieve a rating of 2600.
Did You Know?
Rameshbabu's current FIDE ranking is 2612. FIDE is the ranking used to calculate relative skill levels of players. With the success he's already had in his short-lived career, it's exciting and also scary to think about the things he'll achieve in the years to come.
---
4. Javokhir Sindarov
Age: 12
Born: 12/08/2005
Country: Uzbekistan
World Rank: #171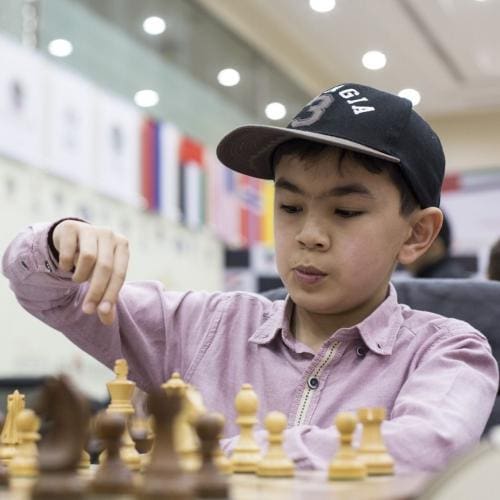 photo source: chess.com
Javokhir Sindarov went from great to legendary in 2019 when he achieved the Grandmaster title at 12-years-old. The Uzbekistan native was also awarded the International Master title two years prior, in 2017. At the World Junior Chess Championship, he came in second-place and brought his FIDE rating to 2500. That's a level not seen by many, let alone a 12-year-old boy.
In October 2018, he achieved his third Grandmaster nomination at the First Saturday tournament. For a fleeting moment, he was the second youngest Grandmaster in history.
Did You Know?
Javokhir Sindarov qualified for the 2021 Chess World Cup and was cause for a huge upset by defeating the favorited 8th-ranked, Alireza Firouzja. Sindarov was ranked 121st at the time. He made it to the final 32 before getting the boot in the fourth round, thanks to Kacper Piorun.
---
3. Gukesh Karlsruhe
Age: 12
Born: 05/29/2006
Country: India
World Rank: #192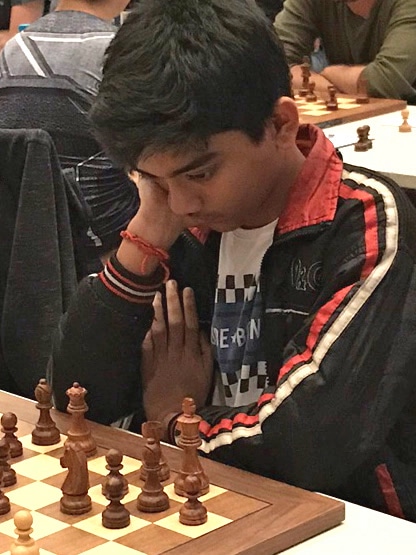 photo source: commons.wikimedia.org
Gukesh Karlsruhe is an Indian-born chess Grandmaster who achieved the prestigious distinction at 12-years-old. He won the Under-9 Asian School Chess Championships in 2015 and the World Youth Chess Championships in 2018 in the Under-12 section.
Gukesh nearly became the youngest Grandmaster ever, surpassing the boy we'll cover as the next member of this list who has also been beaten out by someone even younger recently! As of 2021, he is at least still India's youngest.
Did You Know?
Gukesh began learning chess at seven. It's incredible to think about how far he's come since then, just five years later. His father, Rajnikanth, is an ear, nose, and throat surgeon. His mother, Padma, is a microbiologist.
---
2. Sergey Karjakin
Age: 12
Born: 01/12/1990
Country: Ukraine
World Rank: #18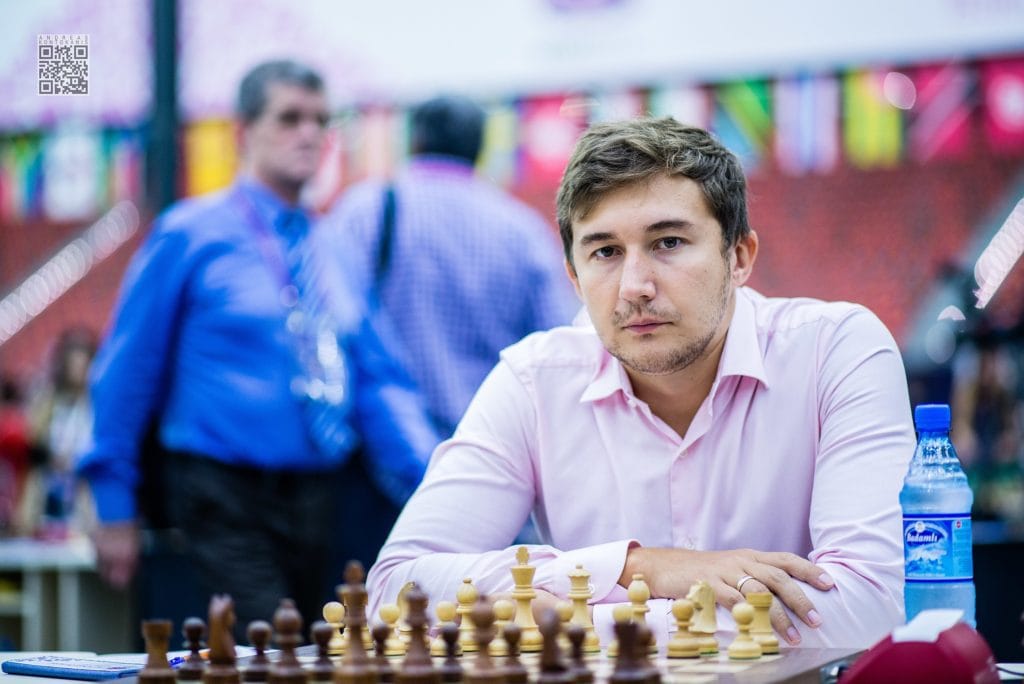 photo source: commons.wikimedia.org
Sergey Karjakin, up until recently, held the title as the youngest ever Grandmaster after qualifying at 12 years and 7-months old. At 11, he was an International Master in 2001. Taking full advantage of the momentum he picked up after winning the European U10 Chess Championship in 1999, he dominated his way through the competition into 2003, when he became one of the few Grandmasters of the world.
Karjakin has represented Russia successfully by winning individual gold in 2010 at the Chess Olympiad, one of the premier chess events bringing together the best from all over the globe. He's also won team gold with Russia at the World Team Chess Championship in 2013 and 2019.
Did You Know?
In chess, there are exciting variations of the game beyond the classical games that can take hours on hours to complete. One of the more exciting versions is called Blitz Chess. The objective is to take a game to its end with only five or 10 minutes on the clock. With those time constraints, the clock is as much an opponent as the person sitting across from you. To win, you need to show exceptional critical thinking skills, pattern recognition, and composure under pressure. For Karjakin, it's no problem since he won the 2016 World Blitz Chess Championship against none other than Magnus Carlsen.
---
1. Abhimanyu Mishra
Age: 12
Born: 02/05/2009
Country: United States
World Rank: #227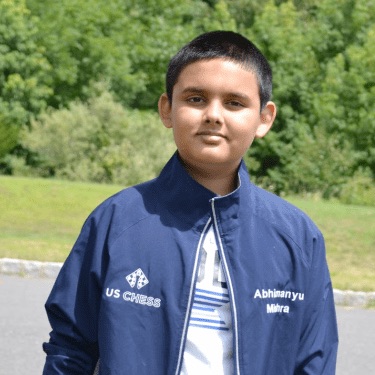 photo source: chess.com
Abhimanyu Mishra is the current youngest chess Grandmaster of all time!
Mishra is the definition of an American-born chess savant. On June 30, 2021, he was the youngest to become Grandmaster by qualifying at exactly 12 years, four months, and 25 days old. Until this year, Sergey's record remained unbroken since 2002.
Mishra is no stranger to breaking records. He's done it before and he'll do it again. He better get used to it! At 7-years-old, he broke the United States Chess Federation record for youngest expert and held the record for youngest International Master.
Did You Know?
Mishra has become the hottest topic in chess right now, receiving praise from all-time greats like Magnus Carlsen and Hikaru Nakamura. With all the positive attention always comes controversy to keep the equilibrium of chess balanced.
There have been concerns raised by other masters like Ian Nepomniachtchi. He's claimed that the qualifications for achieving the Grandmaster rank have gotten relaxed over the years. Methods used to earn the title could be interpreted as barely difficult enough to qualify. One thing is for certain, though. Abhimanyu shows no signs of slowing and his potential is boundless. There's no telling what he'll be able to achieve so long as his work ethic stays in step with his natural gifts for this historic game.
OTHER POSTS YOU MAY BE INTERESTED IN