Fitness models are so much more than just pretty faces. They're controlled and motivated by the desire to keep their bodies fit and sexy, and they have the money to do it while they're young. They're much like the models in fashion magazines, except their clothes are usually less flashy and their bodies more toned.
These models know how to care for themselves and want us to do the same thing. This is why they're so important in today's society—they set an example for people who don't know how to stay fit and healthy while still looking good. Here's a list of the 10 youngest fitness models in the world right now.
10. Vivi Winkler (May 2, 1991 – present)
Current Age (as of March 2023): 31 years, 10 months
Country: Brazil
Fitness Influence: Bodybuilding
Instagram Account: @viviwinkler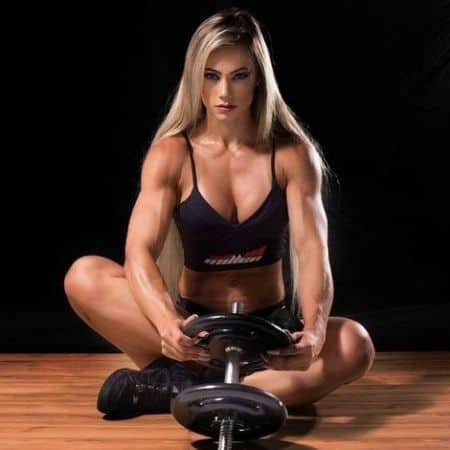 photo source: Quora
Brazilian bodybuilder and fitness model Viviane "Vivi" Winkler hails from Rio de Janeiro. In 2016, she became the best in the Brazilian fitness industry. Winkler engaged herself in the bodybuilding field because she lives in a place known for bodybuilding and has access to some of the most renowned beaches in the world.
She exemplifies how persistence and willpower can turn aspirations into reality. When Winkler was overweight and dissatisfied with her appearance in 2013, she changed everything. After many years of diligent labor, Winkler succeeded in achieving her objectives and, in the process, demonstrated to the world what could be accomplished with the appropriate resources and forethought.
Did You Know?
Rizian Carla, a well-known Brazilian bodybuilder who has won several competitions, such as the NABBA Rio 2015 and the Angel BFS 2016, is one of Vivi's main influences.
---
9. Jeff Seid (June 12, 1994 – present)
Current Age (as of March 2023): 28 years, 8 months, 20 days
Country: America
Fitness Influence: Workout routines, Diet plans
Instagram Account: @jeff_seid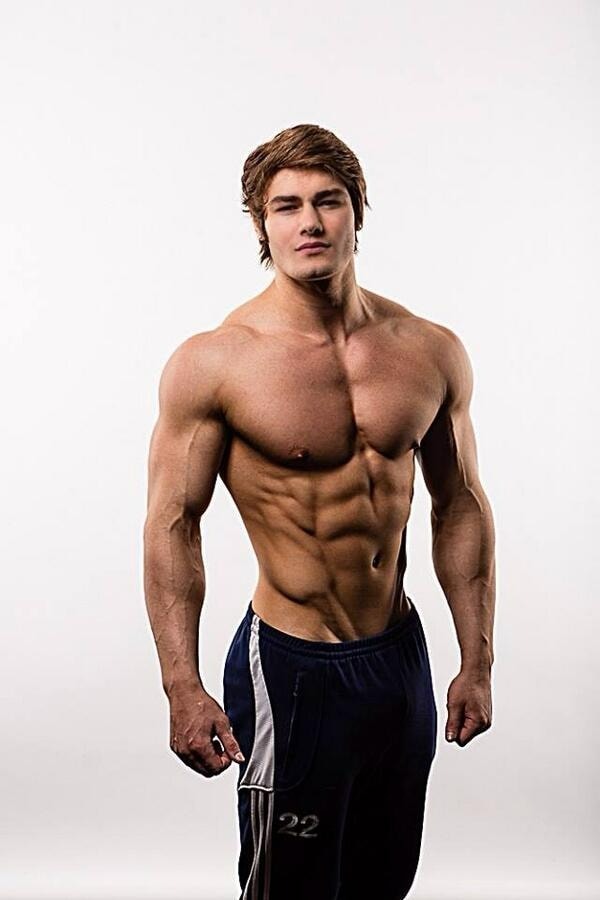 photo source: Twitter
American resident Jeff Seid was born and raised in Renton, Washington. He had been an active youngster since he started to play sports at 5. He rapidly understood that being physically fit and strong gave him a significant competitive edge. At eleven, he began lifting weights due to his intense enthusiasm and ambition.
Jeff was researching the new IFBB category called "Men's Physique" as he got ready for his forthcoming ACL surgery on bodybuilding.com. Given that he had diligently trained himself for more than six years, his desire to live an attractive, healthy lifestyle may aid him in pursuing a career in bodybuilding.
---
8. Tahlia Christou (October 12, 1995 – present)
Current Age (as of March 2023): 27 years, 4 months, 21 days
Country: Australia
Fitness Influence: Workout routine
Instagram Account: @tahliachristou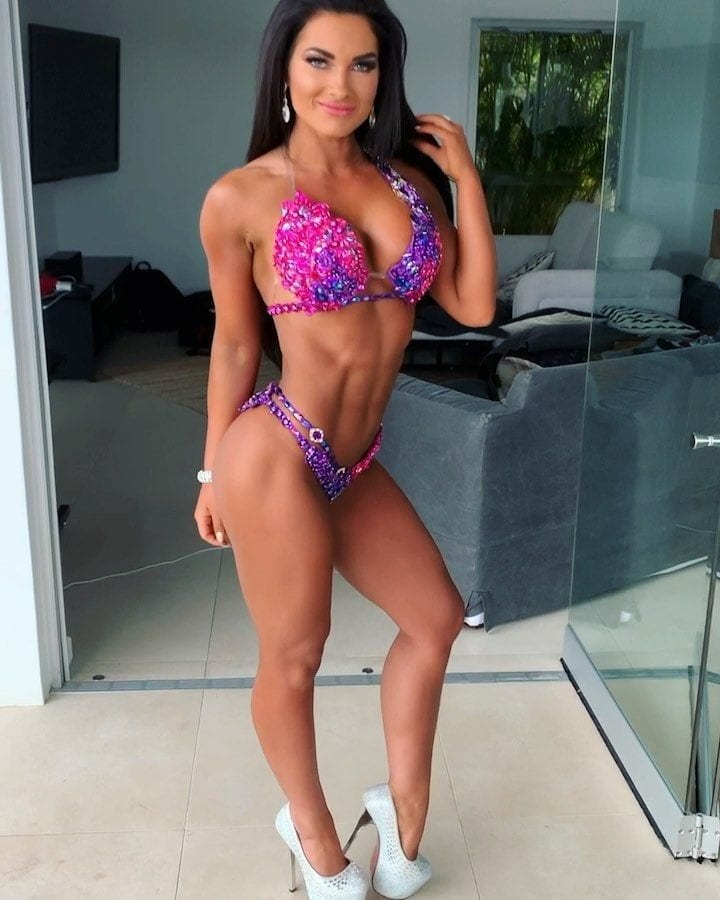 photo source: Pinterest
Tahlia Christou grew up on Australia's Gold Coast. In December 2014, she started sharing images of herself working out on her Instagram account. Christou is a Muscle Nation ambassador and a model for Injectable Effects and Hair Candy Extensions. Christou is well known for posting photos of herself modeling and working out to her 50,000 Instagram followers.
Christou started working out and living a healthy lifestyle during her childhood and teen years. She was raised showing and riding horses in competitions. She decided to pursue professional bodybuilding when she was 20 and change her lifestyle to overcome her anxiety and sadness.
Did You Know?
Most people are familiar with Tahlia Christou from her participation in several W.B.F.F. Bikini Pro events.
---
7. Sommer Ray (September 15, 1996 – present)
Current Age (as of March 2023): 26 years, 5 months, 17 days
Country: America
Fitness Influence: Bodybuilding
Instagram Account: @sommerray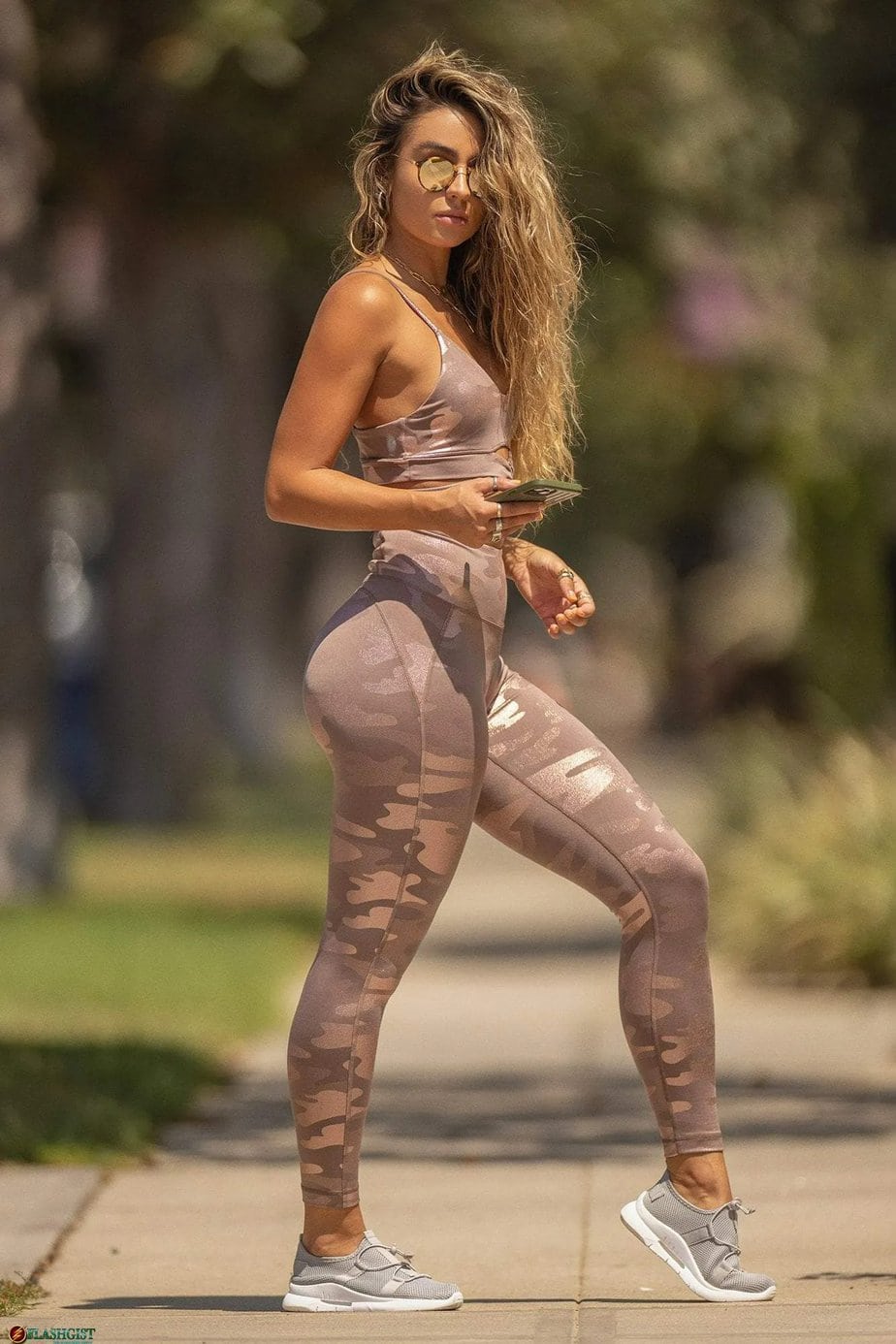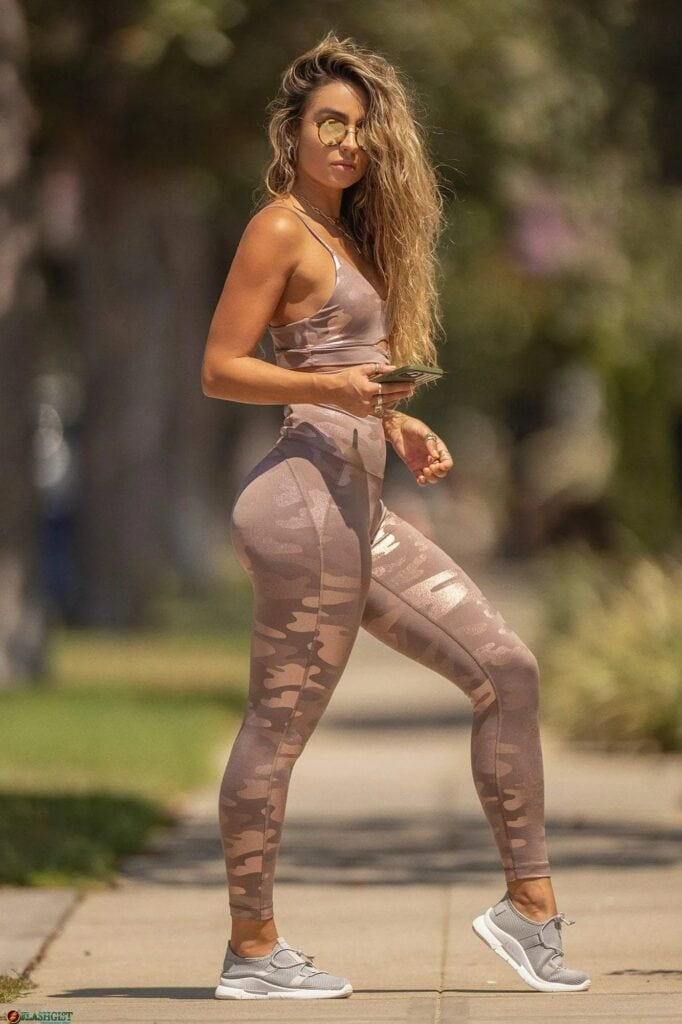 photo source: Flashgist
Sommer Ray, who also has a huge online fan base, won numerous bodybuilding and fitness contests. She is very active on social media, frequently publishing articles about exercise and bodybuilding. Sommer's "YouTube" channel is where she posts her workout tips. She belongs to the renowned "YouTubers" called the "Clout Gang."
Her Instagram feed is home to mind-blowing selfies that have captured the attention of millions of followers. At 15, when her family relocated to Lone Tree, Colorado, Sommer started her fitness quest. Her father advised her on exercise, bodybuilding, and fitness. She started with workouts in her basement gym, where she set up weightlifting machines.
---
6. Leo Barstarzz (January 9, 1997 – present)
Current Age (as of March 2023): 26 years, 1 month, 24 days
Country: Mexico
Fitness Influence: Excercise
Instagram Account: @leobarstarzz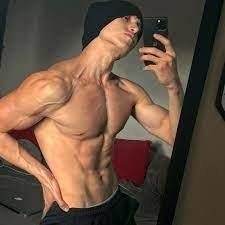 photo source: TikTok
Teenage fitness model Leo Barstarzz is from Mexico and lives and works in Mexico City. He is a recognized Barstarzz member with 377K Instagram followers, making him a well-known spokesperson for your company. He is well-known as a TikTok celebrity for posting fitness challenges and offering training advice. He is also a well-known fitness model, personal trainer, and influencer.
He has gained popularity through his TikTok account, where he posts workout videos and offers advice. Leo has also appeared in several magazines, including the Mexican magazine PromoFitness. Leobarstarzz's TikTok account has more than 7 million followers. On the one hand, he began his Instagram account in 2014 and uploaded articles on calisthenics on it.
Did You Know?
Leo Barstarzz has been featured in several magazines and newspapers in Mexico and worldwide for his fitness model work.
---
5. Rakesh Saini (May 5, 1997 – present)
Current Age (as of March 2023): 25 years, 9 months, 28 days
Country: India
Fitness Influence: Weight management
Instagram Account: @rakesh.fit.coach24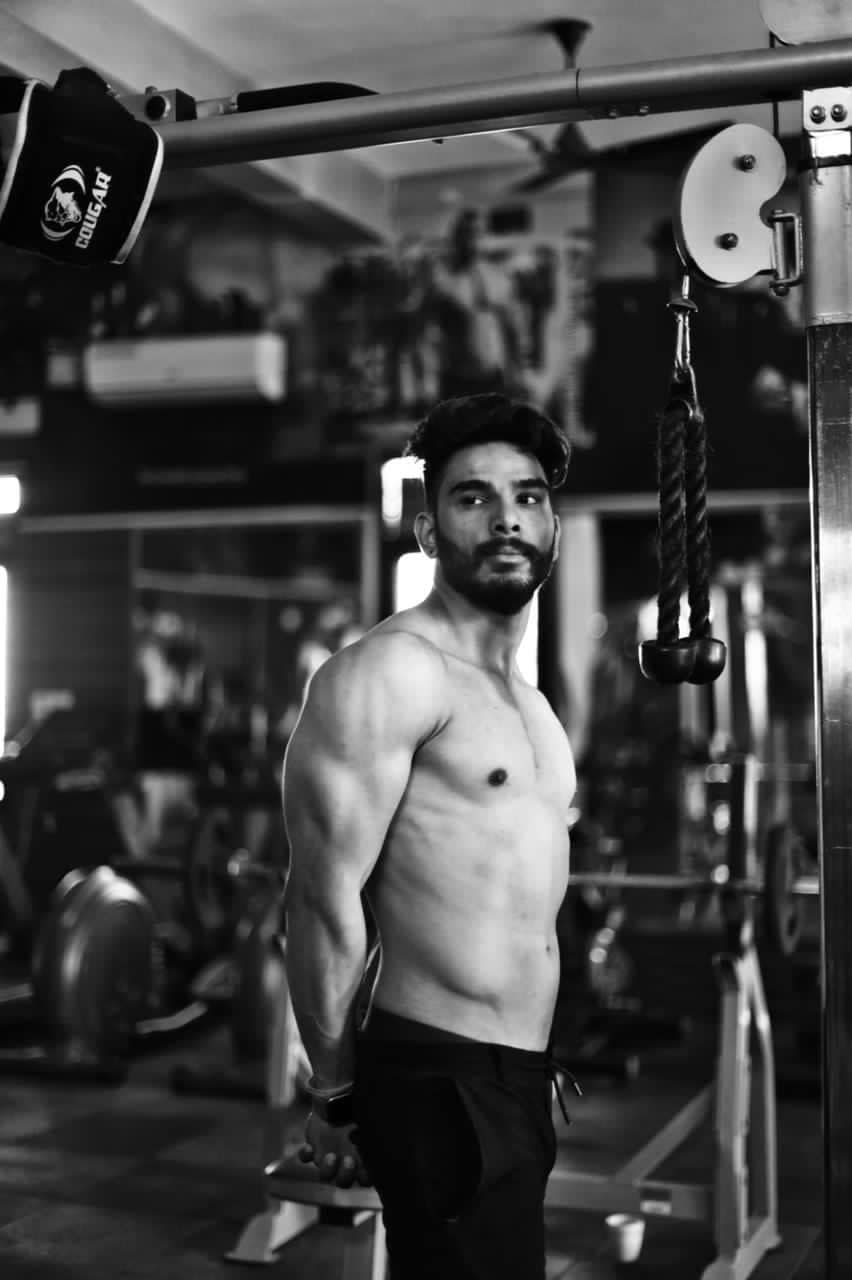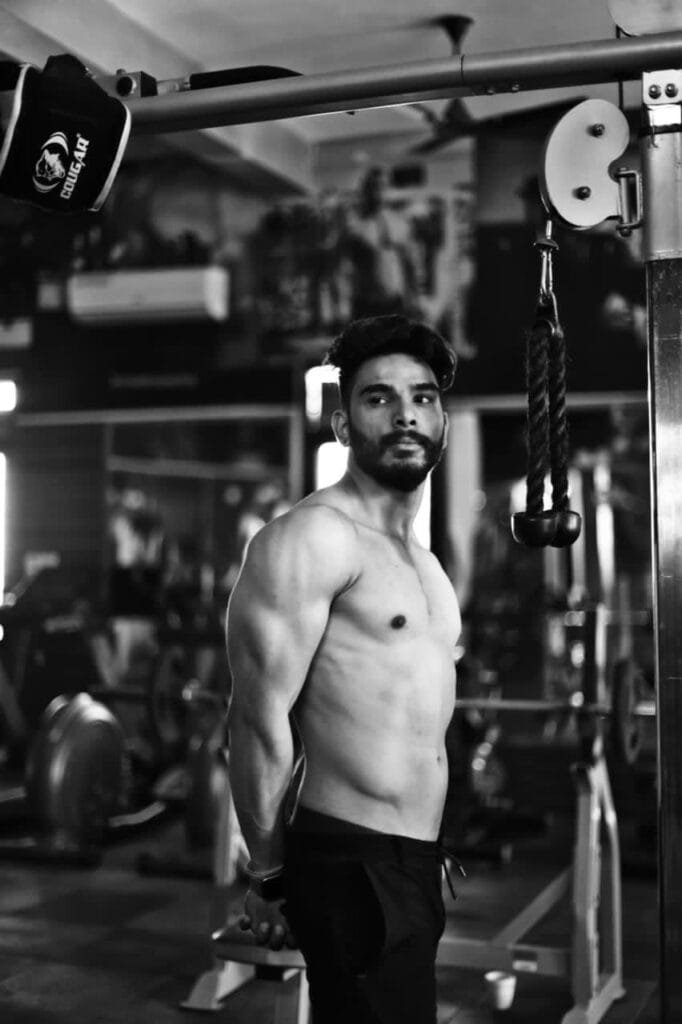 photo source: Influencive
Rakesh Saini is a fitness enthusiast and entrepreneur. He was the company's founder and CEO. Additionally, he owns a marble manufacturing company called Marble Mandi.
Saini discovered that he had a propensity for fitness modeling in his 20s while still in college. He had no idea that a passion for fashion would develop. He considers his brother an important part of his path and thinks he exudes confidence with a distinct sense of style.
As a fitness model, he guides the nation's youth toward a healthy and fit lifestyle. He is renowned as the fittest cop in the business and has never decided to give up on anything. He is renowned for savoring every second and overcoming challenges with courage and tenacity. He works hard every day to improve his fitness and health.
---
4. Sara Saffari (February 28, 2001 – present)
Current Age (as of March 2023): 22 years, 2 days
Country: America
Fitness Influence: Workout routine
Instagram Account: @sarasaffari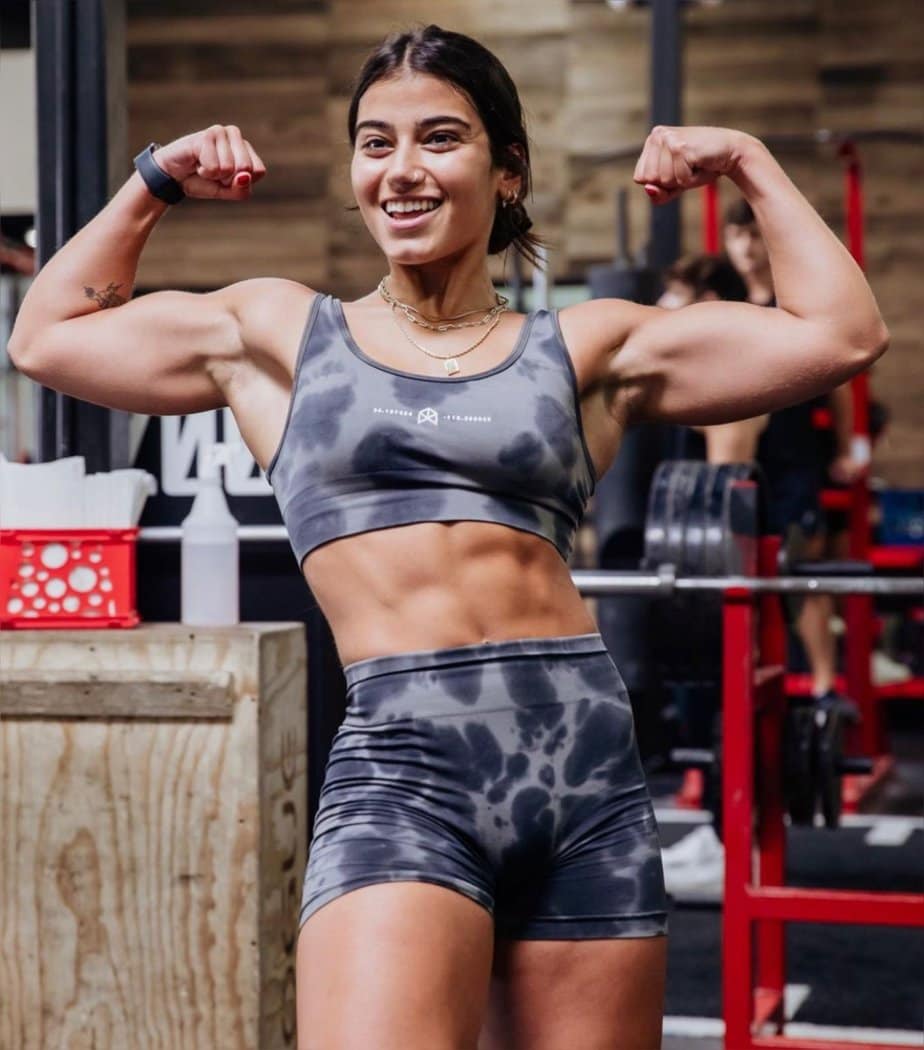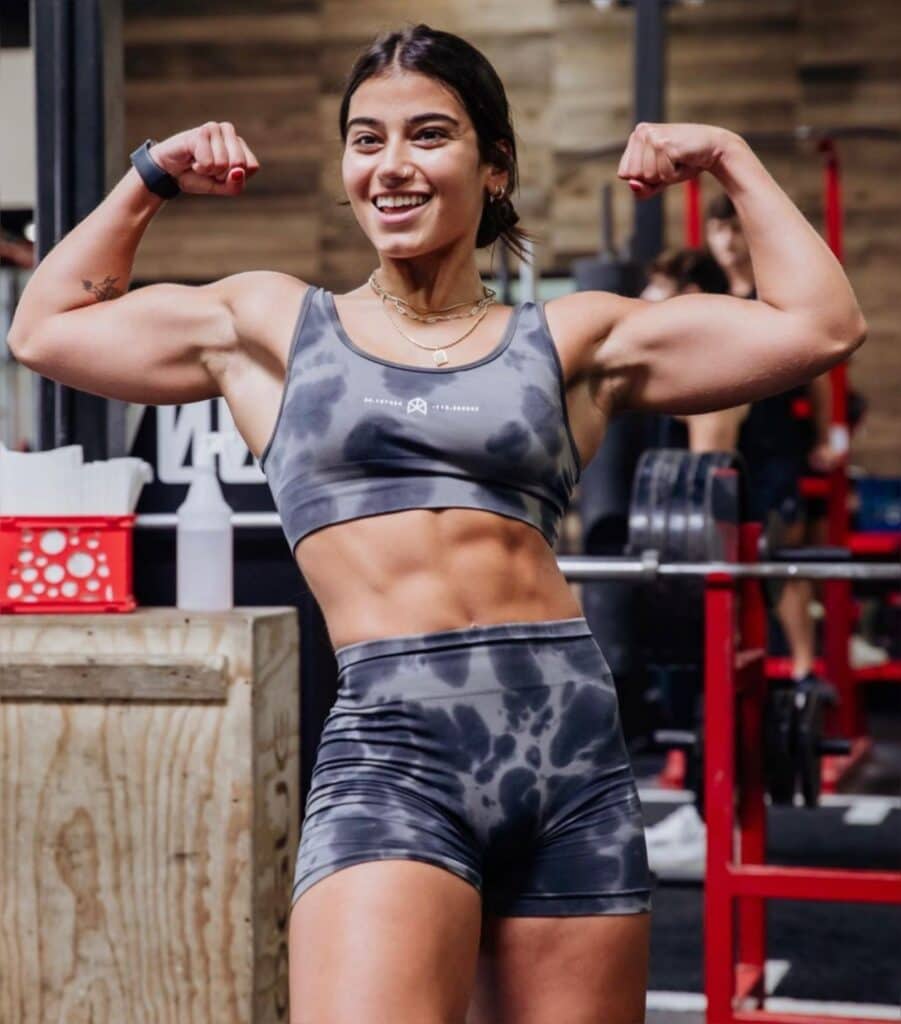 photo source: Twitter
Sara Saffari, a 21-year-old American fitness advocate and Instagram star best known by her user name @sarasaffari, is known for publishing pictures on the photo-sharing platform with a fitness theme. More than 600,000 people follow the fitness expert on Instagram at the moment.
She focuses on providing training advice and developing exercise schedules that emphasize various body areas. She became famous in December 2021 because of her situational humor about relationships and dating, which has become her greatest popular genre. Her Sarasaffari Instagram account features fitness modeling and workout-related stuff.
Did You Know?
Sara Saffari does business with Raw Gear for athletes and Gorilla Mind.
---
3. Lexx Little (May 2, 2001 – present)
Current Age (as of March 2023): 21 years, 10 months
Country: America
Fitness Influence: Workout routine, diet
Instagram Account: @lexx.little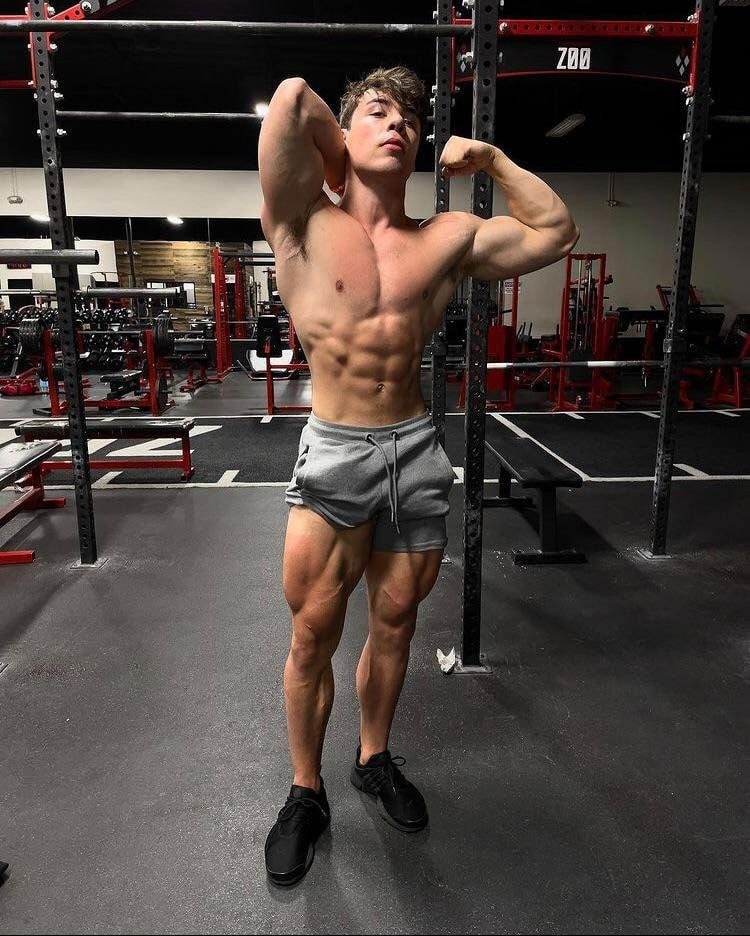 photo source: Reddit
Instagram is the world's most popular platform for sharing photographs and videos, and Lexx Little is one of its most well-known users. He became well-known for his stellar performance on the platform and for posting videos and photos with motivational remarks to his Instagram account. He has more than 620K followers as of December 2022 on Instagram.
Although he started YouTube on October 21, 2014, Lexx Little became a well-known YouTuber on August 6, 2017, the day he posted his debut video. Since approximately five years ago, he has uploaded more than just workout videos to YouTube. His YouTube channel currently has more than 280K subscribers.
---
2. Thaissa Marvilla (February 3, 2002 – present)
Current Age (as of March 2023): 21 years, 27 days
Country: Brazil
Fitness Influence: Bodybuilding
Instagram Account: @thaissafit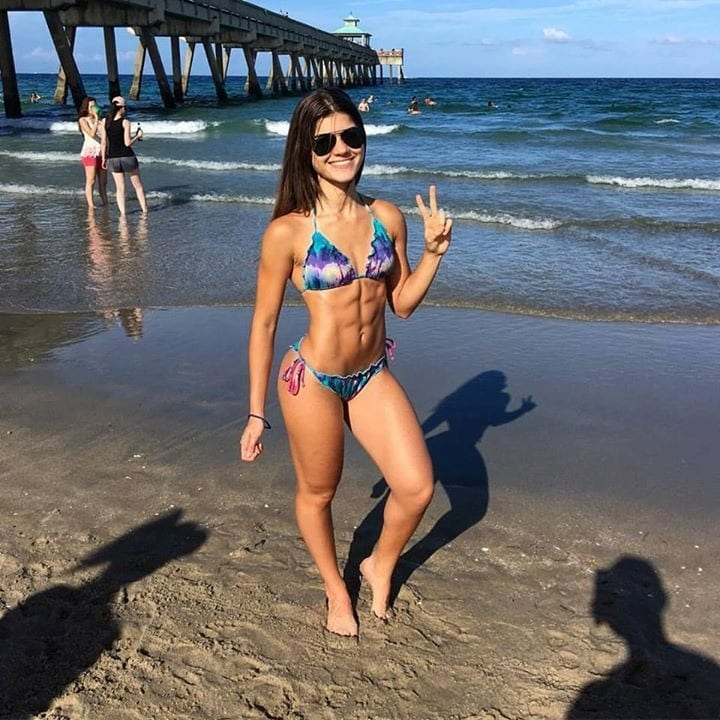 photo source: Pinterest
A well-known fitness instructor named Thaissa Marvilla competed in bikini contests when she was young. She turned 20 years old this year on February 3, 2002. Florida is home to Thaissa. She works as a personal trainer and fitness model full-time. She started going to the gym to tone up throughout school. She became more interested in fitness after a couple of months of working in the gym.
Thaissa has competed in various bikini contests and never stopped striving to meet her objectives. She attained all of her success with a strong commitment and consistency. At 20, she aspires to motivate everyone to pursue active, healthy lifestyles with her social media platforms. On Instagram, she has more than a million followers.
Did You Know?
Thaissa Marvilla competes in and wins Champion Fitness Bikini contests in Brazil as an NPC bodybuilder.
---
1. Aditi Yadav (August 26, 2002 – present)
Current Age (as of March 2023): 20 years, 6 months, 7 days
Country: India
Fitness Influence: Workout routines
Instagram Account: @shredded_aditi_1111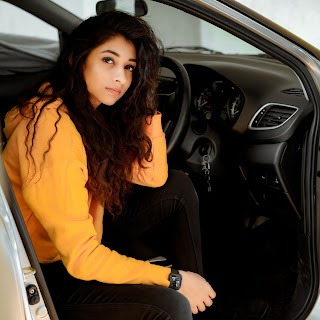 photo source: Magicpin
The child of politician Akhilesh Yadav and Dimple Yadav is Aditi Yadav, the youngest fitness model in the world. She is the granddaughter of Mulayam Singh Yadav, the founder of the Samajwadi Party. Tina and Arjun Yadav are Aditi's younger sisters and brothers, respectively.
Aditi Yadav achieved a 98% grade in the 2020 ISC class 12 test. She is at University College London (UCL) in London, England, pursuing a degree in politics and international relations.
Aditi is also an avid traveler. She has visited more than 45 countries around the world. Her passion for photography and traveling helps her to capture picturesque sights of different places. Aditi is a big foodie who loves to cook different cuisines. She has even hosted a cooking show on the DD National channel.
Did You Know?
Aditi practices Yoga and meditation regularly to keep herself fit and healthy.
OTHER POSTS YOU MAY BE INTERESTED IN