F1, otherwise known as Formula 1, is the high octane, highest class of international auto racing. It's instantly recognizable and distinct from other forms of high-speed racing because of its single-seater form and open-top, which exposes the driver's head. The design allows these engineering marvels to whip around like a go-kart, generating up to 6.5 g's (g-force). It's jarring to look at and even a little more dangerous than other types of racing like NASCAR. Make no mistake, NASCAR is incredibly dangerous and often leads to injuries and sometimes death.
Formula 1 has become the premier form of racing around the world since its inaugural season in 1950. They're the fastest cars in the world and can top speeds at or around 215 mph. This sport is designed to satiate the appetite of the hungriest of adrenaline junkies.
Today, let's take a look at some of the youngest F1 drivers to ever start a race!
8. Esteban Tuero
Age: 19
Born: 04/22/1978
Race: 1998 Australian Grand Prix
Country: Argentina
photo source: commons.wikimedia.org
Esteban Tuero is a Buenos Aires, Argentina native. He represented his country at just 19-years-old at the 1998 Australian Grand Prix. Growing up in Argentina, there was a healthy enthusiasm for the sport even after discontinuing in 1982. Regardless, it's still credited as playing a major role in his eventual entry into the world of Formula 1.
Spending much of his young career in Argentina, his father knew that the only way to take him to the next level was to move to Europe. In 1955, they did just that. Tuero flourished in his new home, winning the Italian Formula 2000 National Trophy.
Did You Know?
Esteban's debut entry into Grand Prix came in the same year as his final entry at the 1998 Japanese Grand Prix. He has 16 entries in his World Championship career but unfortunately won 0.
---
7. Fernando Alonso
Age: 19
Born: 07/29/1981
Race: 2001 Australian Grand Prix
Country: Spain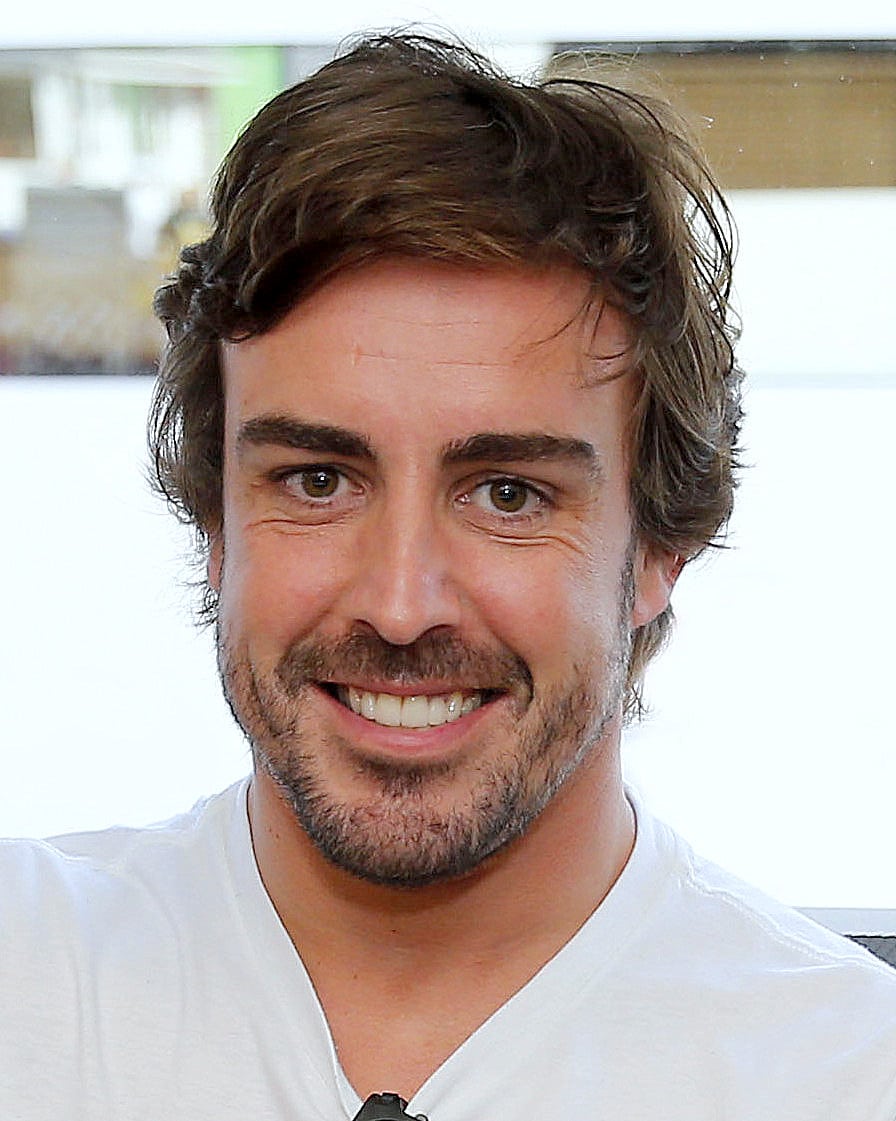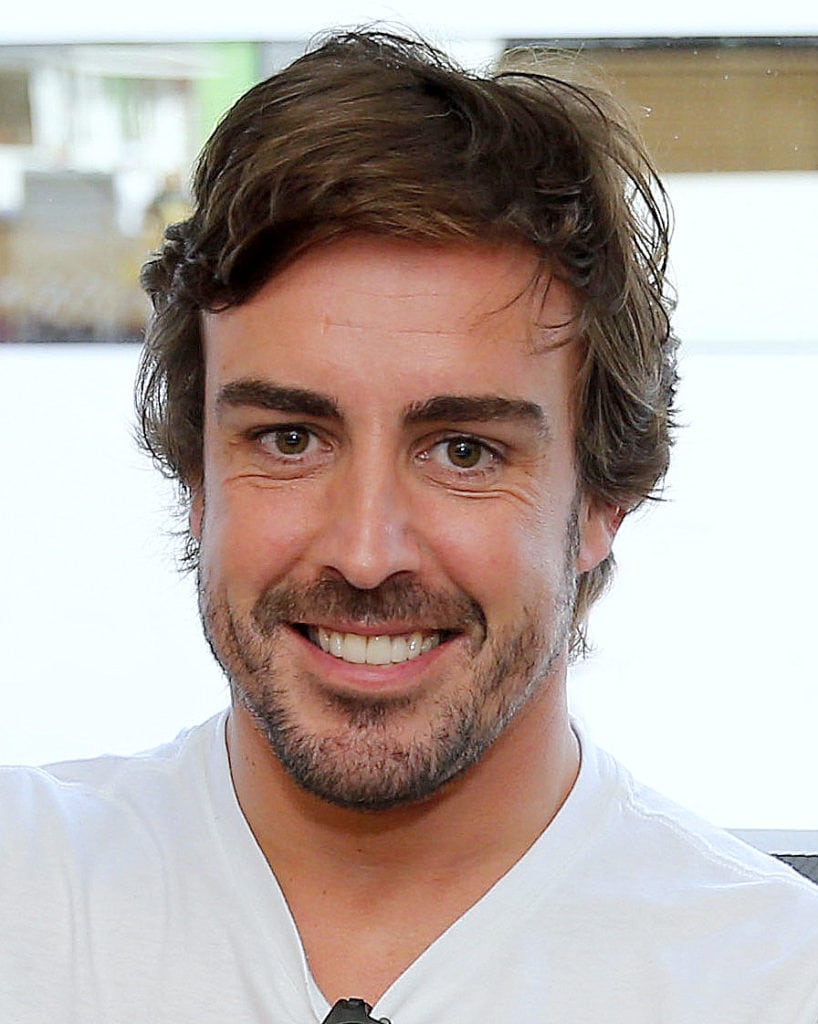 photo source: commons.wikimedia.org
Fernando Alonso, born in Asturias, Spain, made his way to the 2001 Australian Grand Prix at 19-years-old where he placed 12th overall. Not bad for a kid who's straight out of high school!
He's currently competing for Alpine in Formula One and won the Series World Drivers' Championship back-to-back in 2005 and 2006. At 40-years-old, his campaign in the world of F1 has been worthy of an induction into the Hall of Fame.
Did You Know?
Alonso has won 32 Grand Prix events. His first win came two years after his first Prix appearance in the 2003 Hungarian Grand Prix. His last Prix victory thus far was the 2013 Spanish Grand Prix. His last entry came in 2021 with the Abu Dhabi Grand Prix, where he placed 10th. It's safe to assume that he'll be back sooner than later, thirsty for another podium appearance.
---
6. Ricardo Rodriguez
Age: 19
Born: 02/14/1942
Race: 1961 Italian Grand Prix
Country: Mexico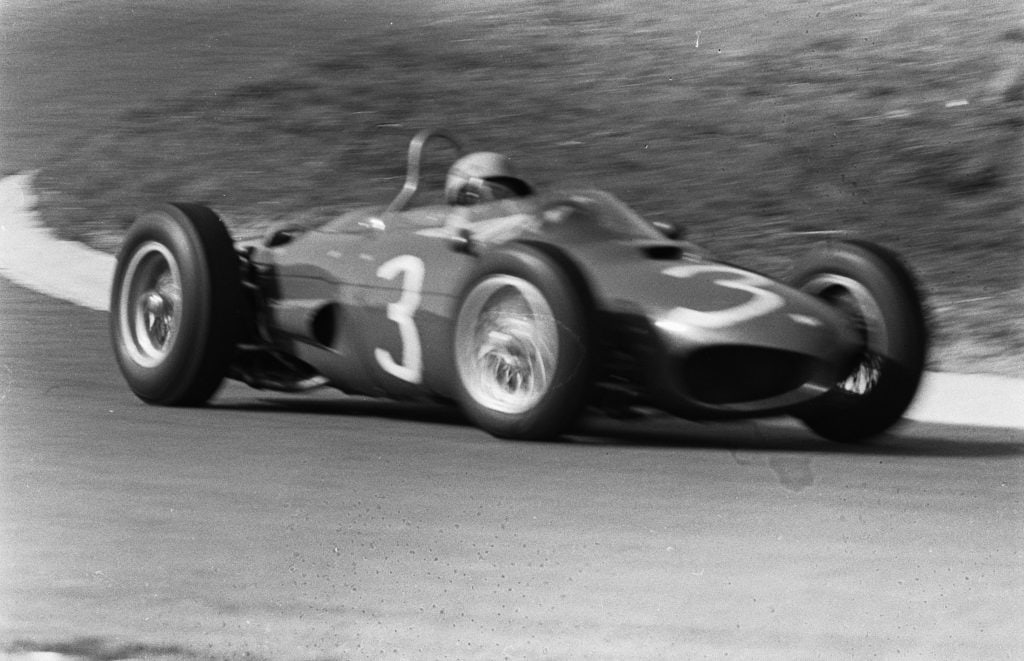 photo source: commons.wikimedia.org
Ricardo Rodriguez represented his hometown of Mexico City, Mexico when he made his first appearance on the ultimate Formula One stage at 19-years-old – the 1961 Italian Grand Prix.
Ricardo holds the distinction of being the youngest Formula One driver to race for Ferrari. As of 2021, that title still belongs to him. Well before his introduction to F1, Rodriguez grew up loving to go fast. He was a child cycling champion who then switched to motorcycles in sanctioned competition at the age of 11.
Did You Know?
Rodriguez was only active from 1961 to 1962, collecting a grand total of four points in his World Championship career.
---
5. Mike Thackwell
Age: 19
Born: 03/30/1961
Race: 1980 Canadian Grand Prix
Country: New Zealand
photo source: formula1points.com
Mike Thackwell is the New Zealand "kiwi" that took his talents all the way to the 1980 Canadian Grand Prix at 19-years-old. He took part in five Grand Prix's throughout his career. Publications described Thackwell as the "teenage sensation."
Though his career was far from sensational, having not scored any career points during his stint at the Grand Prix stage, he stayed competitive for four years. In 1984, his final year, he won the European Formula Two Championship after having been runner-up the year before.
Did You Know?
Surprise! Thackwell did in fact make a return to the Formula One stage. And he didn't disappoint. In 1986, he won the Pau Grand Prix, a race held in the Pyrenees-Atlantiques department of southwestern France.
---
4. Jaime Alguersuari
Age: 19
Born: 03/23/1990
Race: 2009 Hungarian Grand Prix
Country: Spain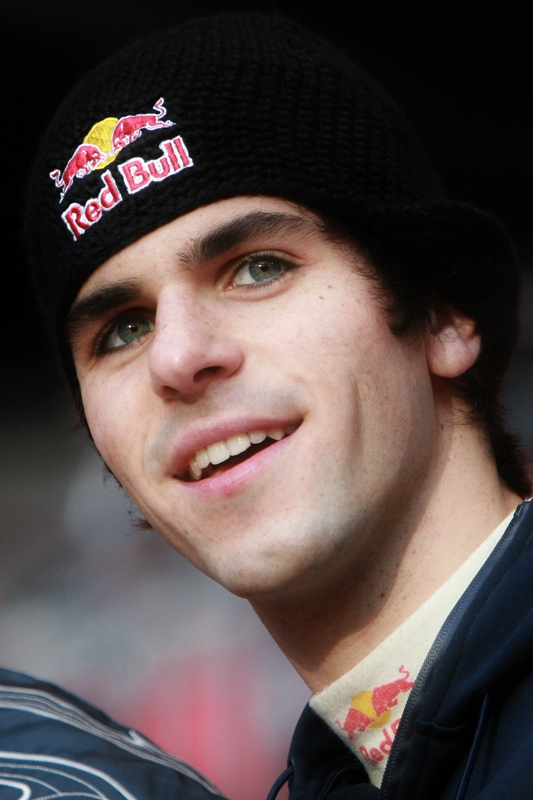 photo source: commons.wikimedia.org
Jaime Alguersuari was born in Barcelona, Spain. At 19-years-old, he became one of the youngest racers to start a race, and it came during the 2009 Hungarian Grand Prix. Jaime placed 15th.
In 2006, he won the Italian Formula Renault Winter Series based in Italy. Riding the wave of his incumbent success, he went on to the British Formula Three Championship in 2008, where he won the last three races of the season, clinching the championship. That made him the youngest title winner in championship history at 18-years-old.
Did You Know?
How many people can say that they can comfortably retire from their career at 25? Probably not many. Jaime Alguersuari is a lucky exception to the standard, however. At 25, he walked away from motorsports to pursue a less chaotic but equally thrilling DJ career.
---
3. Lando Norris
Age: 19
Born: 11/13/1999
Race: 2019 Australian Grand Prix
Country: United Kingdom
photo source: commons.wikimedia.org
Lando Norris is currently active in Formula One and sports an extensive resume at just 22-years-old. The British-born racer first appeared at 19 in the 2019 Australian Grand Prix and placed 12th overall. As of 2021 and going into 2022, he races for McLaren-Mercedes.
He won the MSA Formula Championship in 2015 at 15-years-old, so Lando is no stranger to dealing with the heat from the spotlight that comes with a big stage. He has 60 entries in his World Championship career and 306 points altogether.
Did You Know?
Lando Norris received the McLaren Autosport BRDC Award in 2016, meant to recognize young drivers from the UK.
---
2. Lance Stroll
Age: 18
Born: 10/29/1998
Race: 2017 Australian Grand Prix
Country: Canada
photo source: commons.wikimedia.org
Lance Stroll is a Canadian-Belgian native and active in the Formula One circuit. He was only 18-years-old when he entered the 2017 Australian Grand Prix. In 2021, he drives for Aston Martin and was a previous Italian F4 champion in 2014.
Much of Stroll's success is thanks to the luxury of access provided to him by his father – billionaire Canadian businessman Lawrence Stroll. He is the part-owner of the Aston Martin Formula One Team. His mother is acclaimed fashion designer Claire-Anne Callens.
Did You Know?
Similar to many Formula One racers, Stroll got his introduction into the world of motorsports via karting which he picked up at 10. He took home gold in several championship races in his hometown and North America in 2008. In his first year of karting, he won the Federation de Sport Automobile du Quebec rookie of the year award along with driver of the year to add an extra flourish to the resume.
---
1. Max Verstappen
Age: 17
Born: 09/30/1997
Race: 2015 Australian Grand Prix
Country: Belgium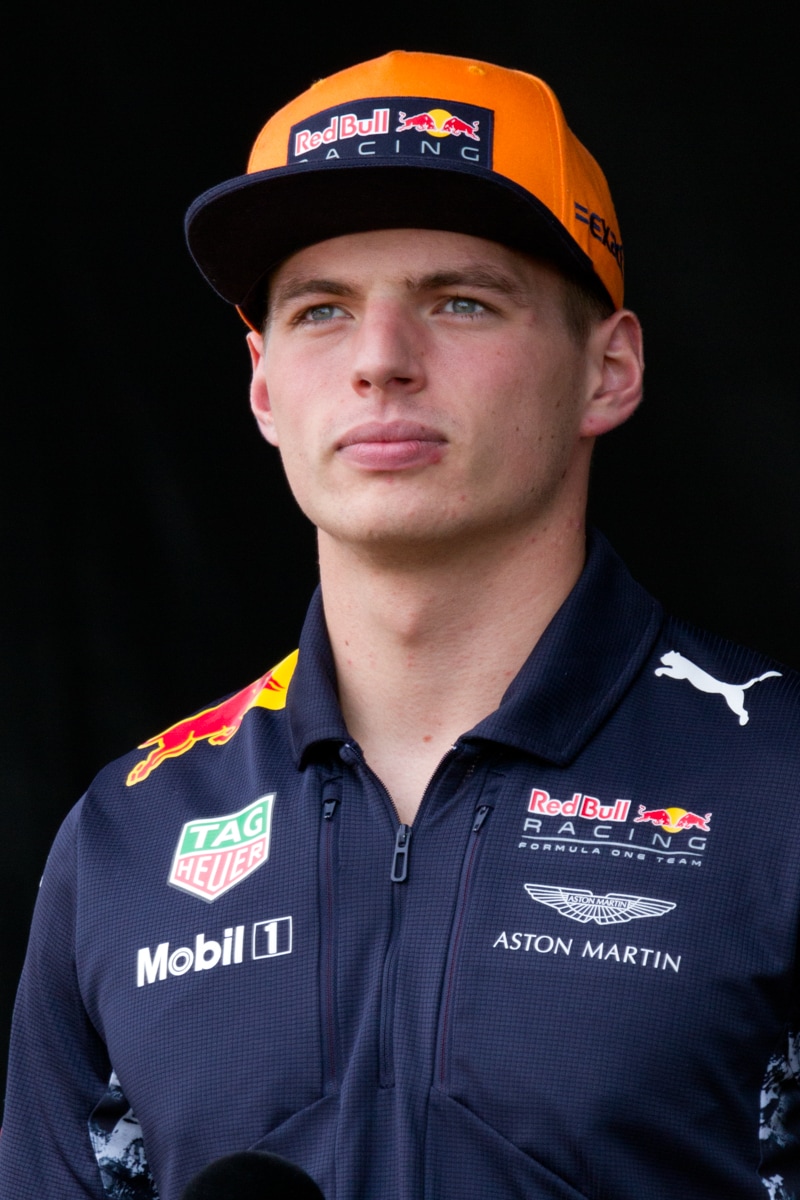 photo source: commons.wikimedia.org
Max Verstappen is the youngest F1 driver to start a race!
Verstappen races under the Dutch banner and made his first F1 appearance as a 17-year-old in the 2015 Australian Grand Prix. He's currently signed with Red Bull Racing.
Max has done a great job following in his father, Jos Verstappen's footsteps, who was an F1 driver too. Learning from the loss in his first Grand Prix in Australia, he returned with a vengeance and emerged victorious in the 2016 Spanish Grand Prix.
Did You Know?
This year in 2021, Max entered and won the Abu Dhabi Grand Prix and holds a resume that resembles one of an established F1 veteran ready for retirement. He currently has 1557.5 career points and is looking like the most promising talent in the world of Formula One.
OTHER POSTS YOU MAY BE INTERESTED IN