An athlete is someone who competes in a particular sport. They may be professionals or amateurs in a particular sport, or they may simply have an interest in the sport and participate recreationally. Athletes may be involved in events that are part of their sport (e.g., track and field), or they may compete in events outside of their sport (e.g., wrestling).
Athletes can also be divided into categories based on gender, age, or other criteria. For example, men and women compete separately in many sports, such as swimming, which has separate events for both genders; baseball has separate divisions for older players; and soccer has separate divisions for younger players.
If this is something that interests you, you may find this article helpful. It will show you the list of the fourteen oldest professional athletes that have ever lived.
14. Gordie Howe (March 31, 1928 – June 10, 2016)
Age Played: 52
Nationality: Canadian
Sports: Ice Hockey
Year Retired: 1980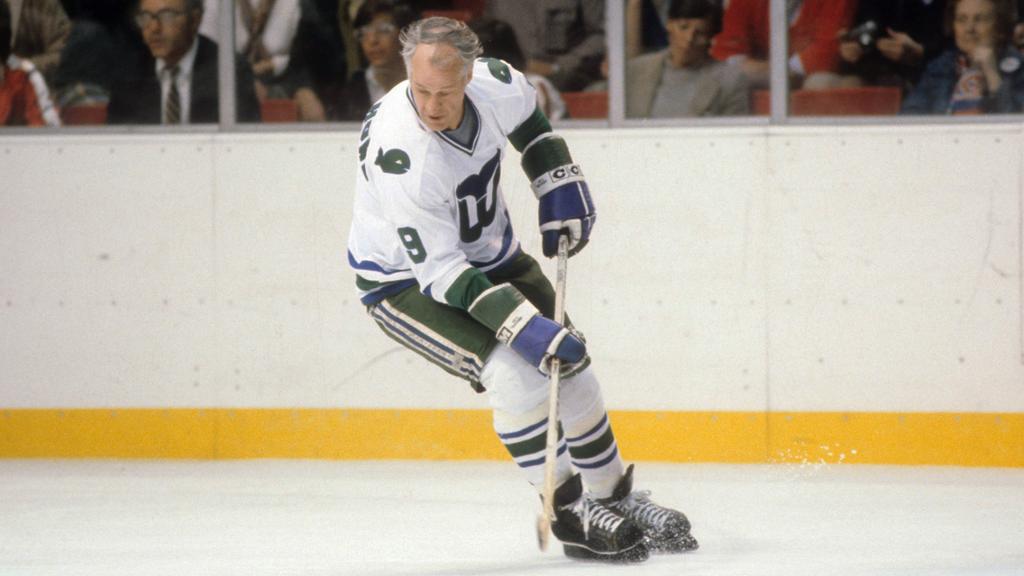 photo source: nhl.com
At the age of 18, he signed with the Detroit Red Wings and made his NHL debut in 1946, earning the nickname "Mr. Hockey." With six scoring league-leading performances, six Hart Memorial trophies for league MVP, and 23 NHL All-Star berths to his name, Howe had a successful career.
In 1971, Howe departed the Red Wings' front office to join the Houston Aeros of the World Hockey Association. In 1977, he was sent to the American Hockey League's New England Whalers. Howe was able to come back for his last season when the Whalers joined the NHL in 1979.
Did You Know?
Gordi Howe was ambidextrous; he used both hands when playing hockey, but his left hand was much stronger than his right.
---
13. Albert Beckles (July 14, 1930 – Present)
Age Played: 53
Nationality: British
Sports: Bodybuilding
Year Retired: 1991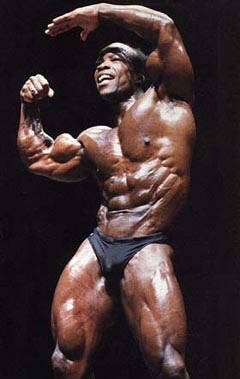 photo source: bodybuilding.com
The bodybuilding career of Albert "Al" Beckles has been lengthy and illustrious. At the age of 47, Beckles finished in second place at the Mr. Olympia. He spent more than 30 years competing professionally and is still in training at the age of 91.
With almost 100 events under his belt, Beckles was one of the sport's most active competitors in history. He was 52 years old in 1982 when he took first place in the Night of Champions competition in New York.
Did You Know?
In addition to being a former IFBB professional bodybuilder, Beckles was also crowned Mr. Universe.
---
12. Pierluigi Marzorati (September 12, 1952 – Present)
Age Played: 54
Nationality: Italian
Sports: Basketball
Year Retired: 2006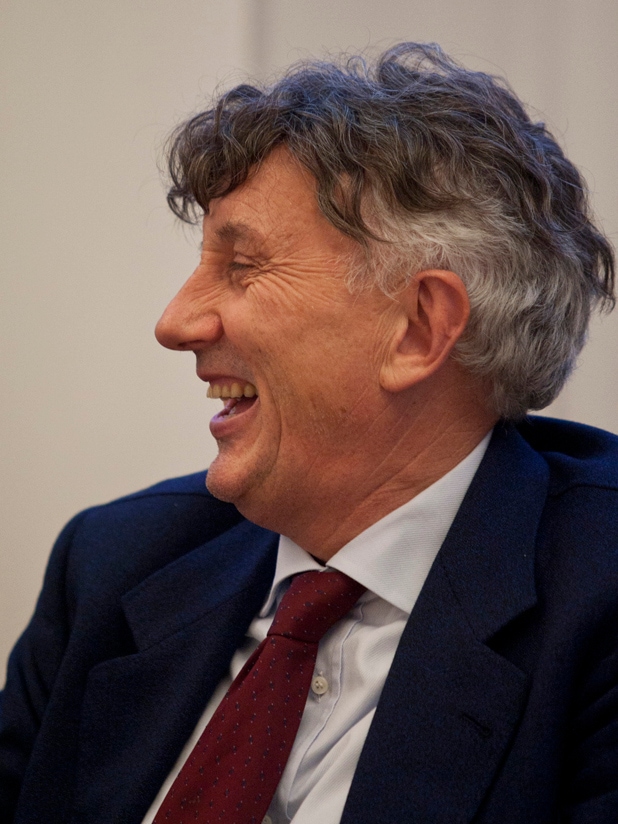 photo source: wikimedia.org
Marzorati, who played for Cantù from 1969 until 1991, was a major member of the squad and won two Italian League championships in 1975 and 1981. Marzorati made the decision to return to top-tier contests with Cantù in July 2006, at the age of 54, in honor of the team's 70th anniversary.
He made his debut for Cantù on October 6, 2006, playing two minutes in an Italian League match against the Italian national league champions.
Did You Know?
He became the oldest professional basketball player to have ever participated in an official game and the first player in history to have played in five separate decades.
---
11. Satchel Paige (July 7, 1906 – June 8, 1982)
Age Played: 59
Nationality: American
Sports: Baseball
Year Retired: 1966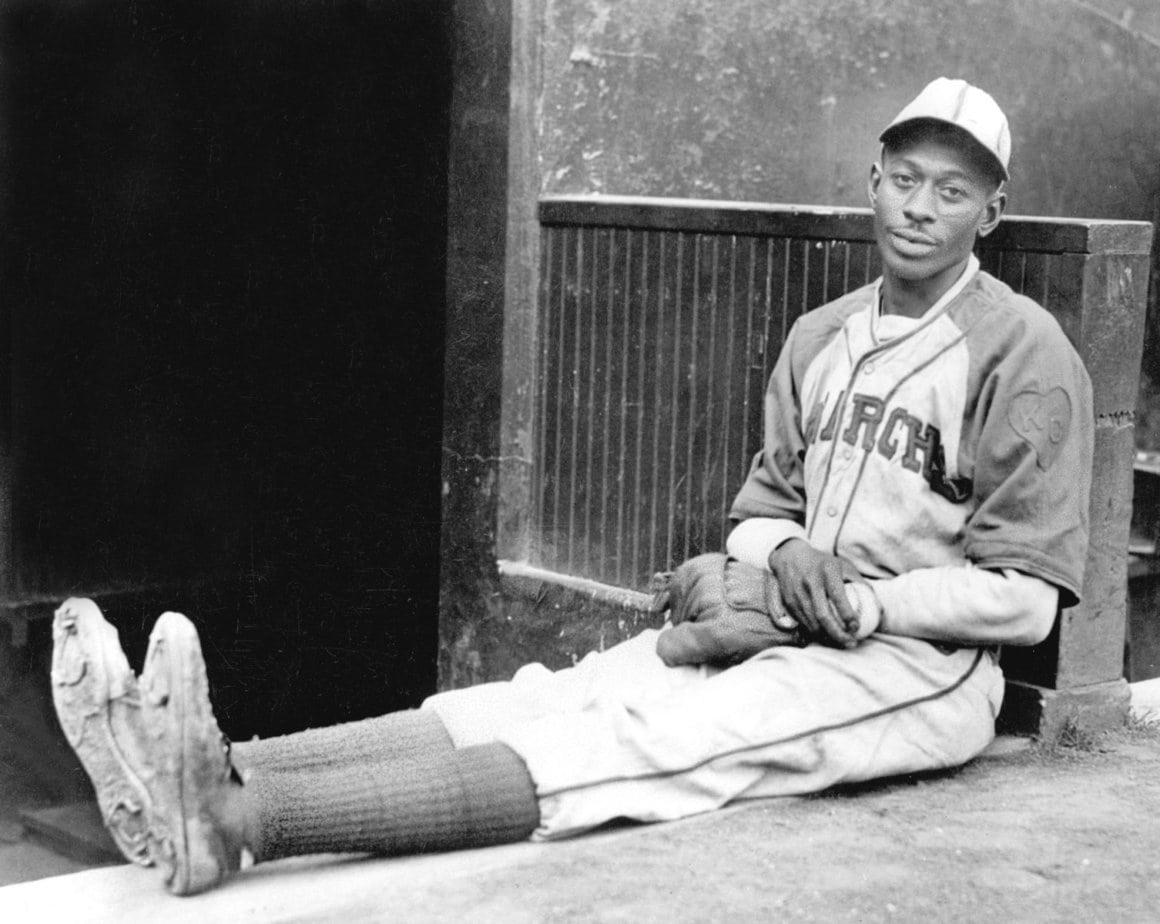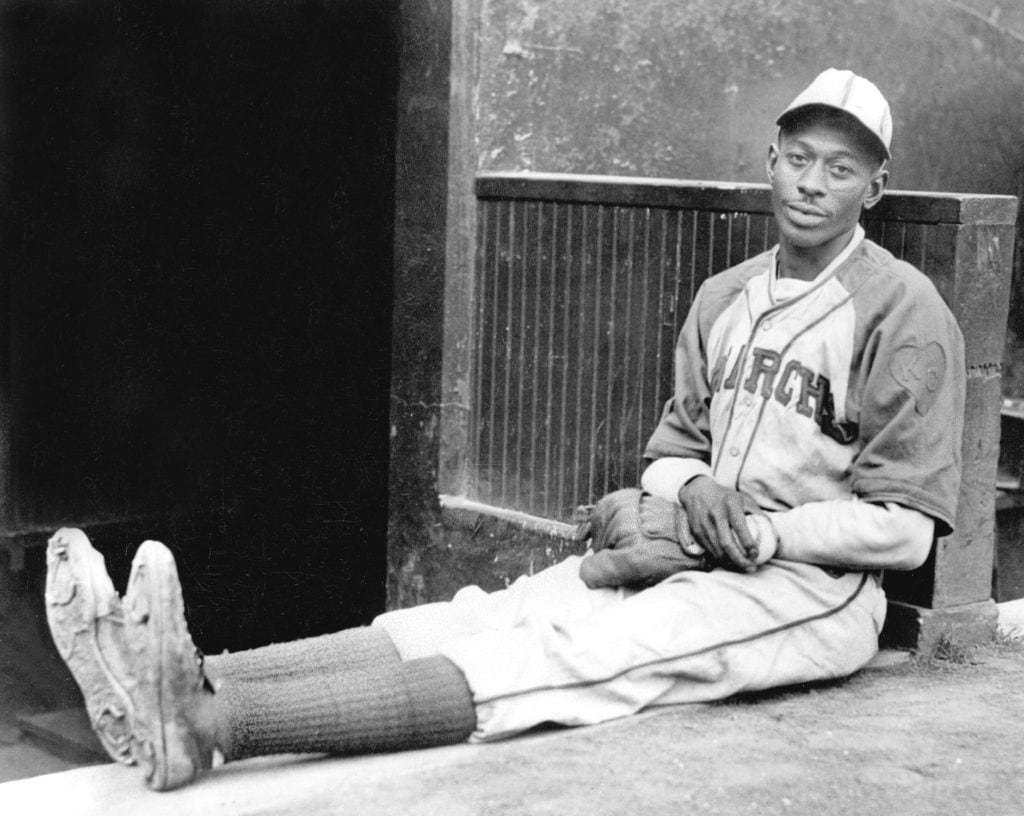 photo source: baseballhall.org
On July 7, 1948, Paige signed a deal with the Indians, making his American League debut at the age of 42. Two days later, Paige made his debut on a Cleveland team competing in one of the closest American League pennant battles two days later.
Despite his advanced age, Paige continued to travel often for high appearance fees. On September 25, 1965, at the age of 59, he broke the record for the oldest player in major league history.
Did You Know?
Paige penned many autobiographies, such as Maybe I'll Pitch Forever. A Great Story Behind the Legend, in which he feigned amusement while inwardly regretting not being Jackie Robinson's replacement as the first black player in the major leagues.
---
10. Saoul Mamby (June 4, 1947 – December 19, 2019)
Age Played: 60
Nationality: American
Sports: Boxing
Year Retired: 2008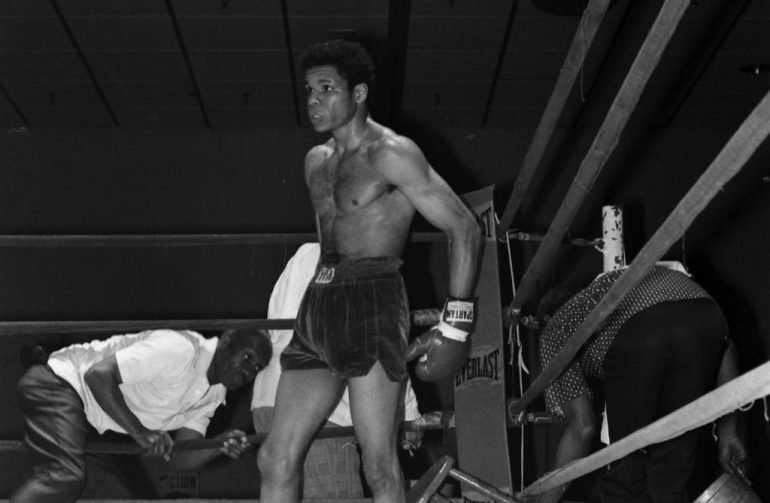 photo source: ringtv.com
Taking on 13 guys, including Roberto Durán and Antonio Cervantes, who had previously won the title of world champion. The brave boxer went to Asia and Africa, and in 13 rounds, he stopped former WBC lightweight champion Esteban De Jess.
He fought Termite Watkins in 15 rounds on the Holmes-Ali undercard. He continued to fight into his fifties, taking 45 victories and only six losses. He had an iron chin and only ever suffered a defeat, against the unbeaten Derrell Coley at the age of 46. Along the way, he defeated Larry Barnes, an unbeaten contender for the New York State Welterweight Title, at the age of 43.
Did You Know?
In the square circle of "hit & don't get hit," he ultimately achieved the status of "Sweet Saoul," earning the title via the practice of sweet science.
---
9. Skip Hall (September 9, 1948 – Present)
Age Played: 64
Nationality: American
Sports: Mixed Martial Arts
Year Retired: 2008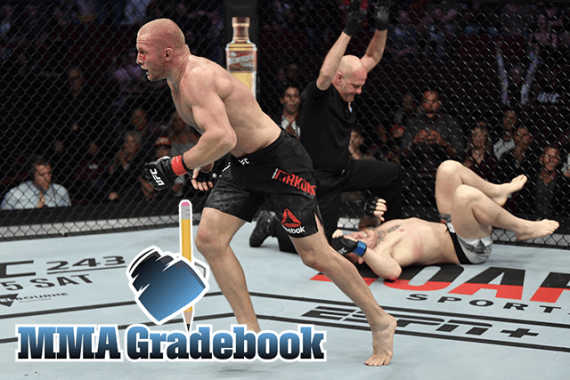 photo source: sherdog.com
Skip Hall, a former mixed martial arts fighter and IBM sales manager, claimed to be the oldest professional fighter when he made his debut at age 57, and in 2008, when he was 63, he began to garner some reputation as a combat sports athlete who was exceptionally elderly. In August 2006, he competed in the Jasper City Slugfest against former UFC Superfight Champion, Dan Severn. He later announced his retirement from active MMA competition in 2009.
Did You Know?
Skip Hall claims to be the "Oldest Active MMA Fighter in History."
---
8. John MaGowan (June 10, 1941 – Present)
Age Played: 72
Nationality: Northern Irish
Sports: International Darts
Year Retired: 2013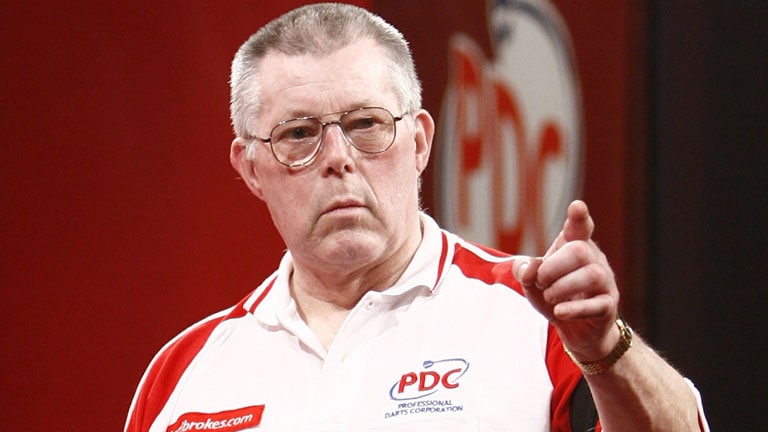 photo source: idarts.nl
Soon after, MaGowan changed to the PDC, and in his debut match, the UK Open Scottish Regional Final, he advanced to the semifinals. MaGowan then competed in the 2003 UK Open, reaching the third round outright but losing. He then reached the quarterfinals of the 2003 Eastbourne Pro.
MaGowan made darts history in 2008 by finishing with nine darts in the PDC Players Championship in Eindhoven, Netherlands. At the age of 67, MaGowan set a record for the oldest darts player to throw a 9-darter in a competitive setting. He eventually advanced to the quarterfinals.
---
7. Raja Maharaj Singh (May 17, 1878 – June 6, 1959)
Age Played: 72
Nationality: Indian
Sports: Cricket
Year Retired: 1950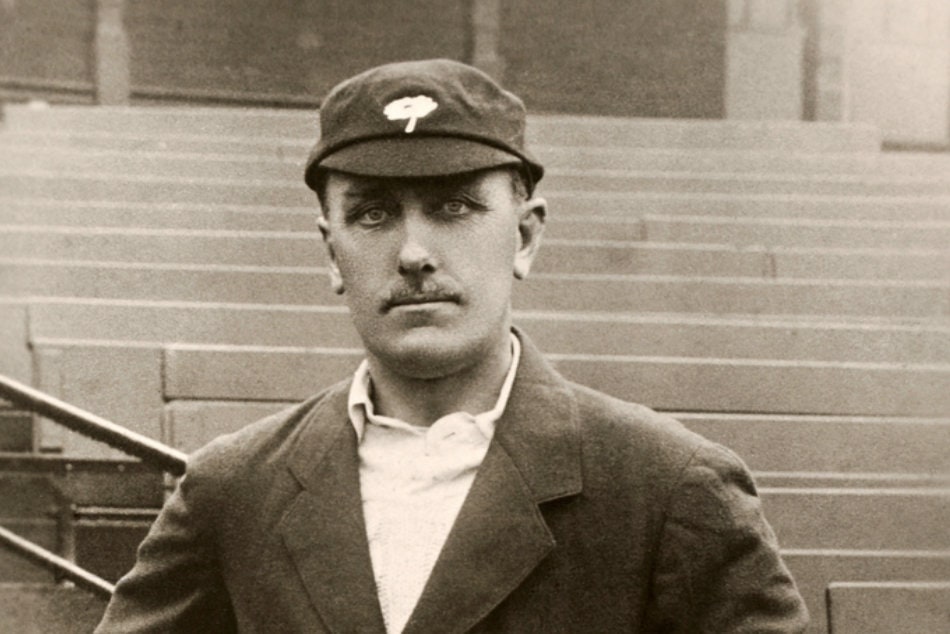 photo source: mykhel.com
At the Brabourne Stadium, Raja Sir Maharaj Singh captained the Bombay Governor's XI in a match against the visiting Commonwealth XI. Maharaj won the toss and decided to bat first in his debut, coming out to bat at No. 9.
At 60 years and 269 days old in the 1927–28 season, Cornelis Vels set the previous record for the oldest FC debutant, which was broken by Aja Maharaj. No other player made his FC debut after reaching 60, with the exception of Vels and Maharaj.
While CK Nayudu, who played at the age of 68, is the next-oldest player to appear in an FC game, Maharaj is still the oldest.
---
6. Gary Player (November 1, 1935 – Present)
Age Played: 73
Nationality: South African
Sports: Golf
Year Retired: 2009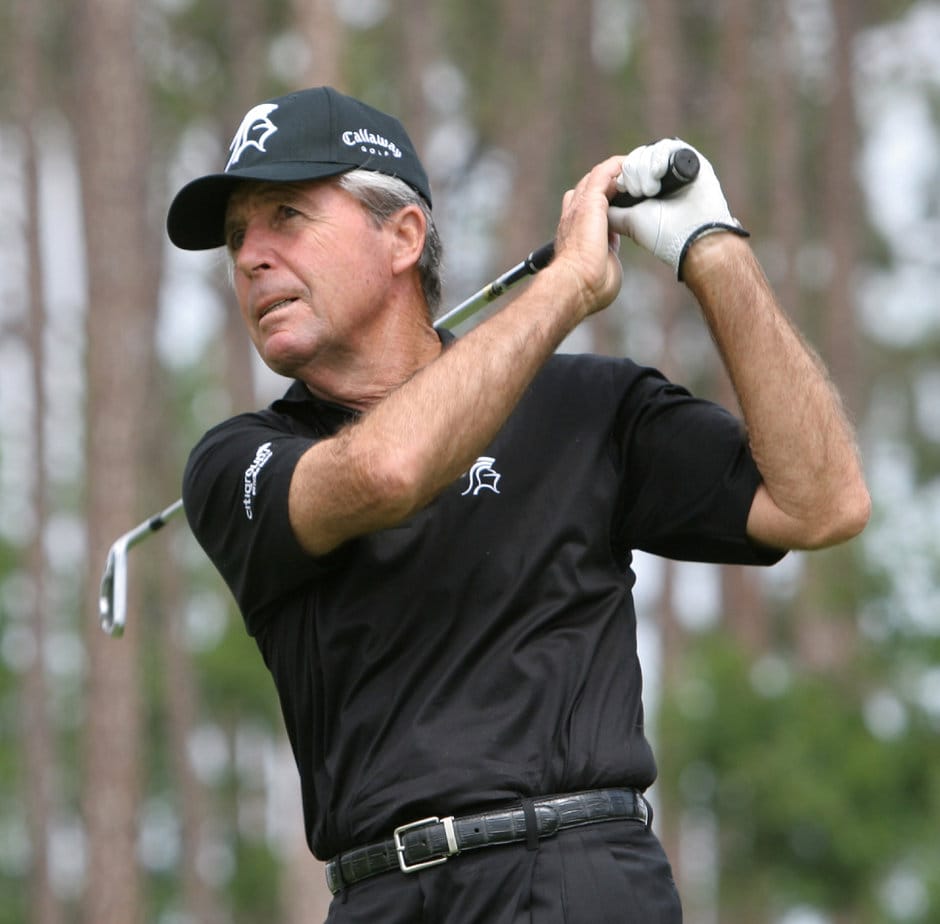 photo source: wikimedia.org
On BBC Radio 5 Live on Wednesday, the 86-year-old, who has won nine major events in his long career, expressed his inability to accept the idea of a champion having played 54 holes over the course of a three-day competition.
Player started competing in events run by the Professional Golfers' Association (PGA) of America in 1955, and in 1961 he was the circuit's top prizewinner. His incredible health and love of competitiveness were demonstrated by his unmatched international record, which no other golfer has ever achieved.
Did You Know?
In 2021, President Donald Trump awarded Gary Player the Presidential Medal of Freedom.
---
5. Ezzeldin Bahader (November 3, 1945 – Present)
Age Played: 74
Nationality: Egyptian
Sports: Association Football
Year Retired: 2020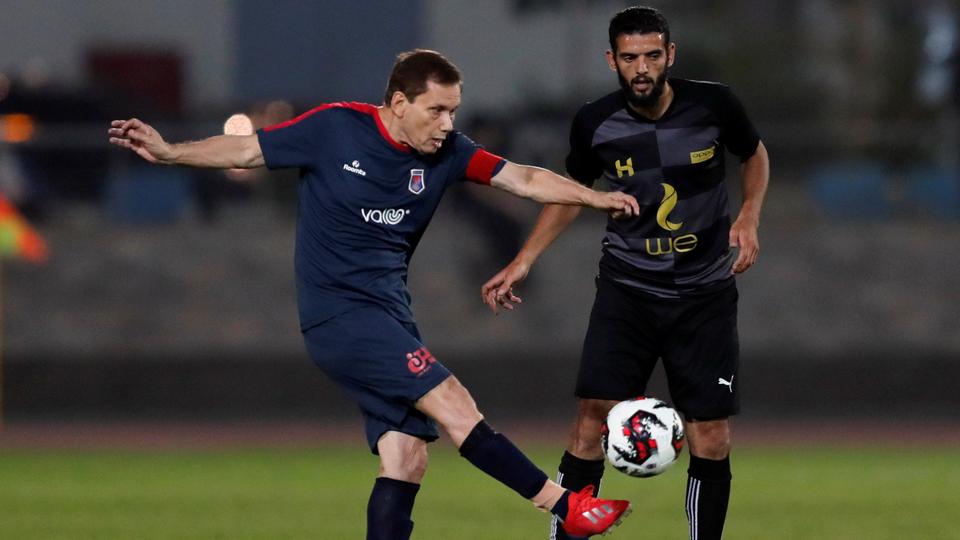 photo source: trtworld.com
On March 7, 2020, he participated in his club's first professional game in Cairo. In his first game, the father of four scored from the penalty spot. Bahader had to participate in two games at full strength, which he had just completed, in order for him to be formally acknowledged by the Guinness World Records.
According to Reuters, Bahader received the title from Guinness World Records after missing a penalty kick during his team's on October 6th, 3-2 loss against El Ayat Sports Club in the Egyptian third tier. Bahader said that he had "rounded up" when he earlier informed the media that he was 75 years old. He had contributed to the team's success in attracting sponsors and media attention.
Did You Know?
Egypt's Ezzeldin Bahader, who just turned 75, played in a second complete game to establish himself as the oldest professional football player in the world.
---
4. Fred Davis (August 14, 1913 – April 16, 1998)
Age Played: 79
Nationality: American
Sports: Snooker
Year Retired: 1993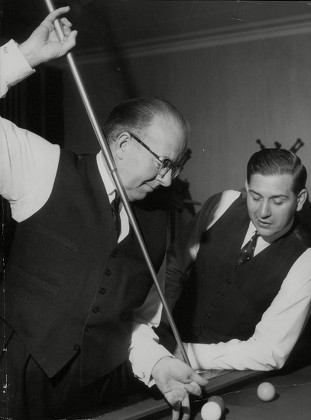 photo source: shutterstock.com
After a youth-era career in billiards, Davis focused on snooker. When he entered the World Snooker Championship in 1937, Welshman Bill Withers defeated him in the opening round. Davis led England in the 1979 World Challenge Cup as its captain. He won his first seven matches as England defeated the rest of the world and Northern Ireland.
Davis continued to play professionally well into his eighties. He made his last World Snooker Championship appearance in 1984 at the age of 70 and lost to Werbeniuk. He won his last professional snooker match in the Mercantile Classic in the 1990 season.
Did You Know?
The official maximum break in snooker is 147 points, and at 44 years old, Davis is the second-oldest player to achieve that feat.
---
3. Carmen Salvino (November 23, 1933 – Present)
Age Played: 86
Nationality: American
Sports: Bowling
Year Retired: 2020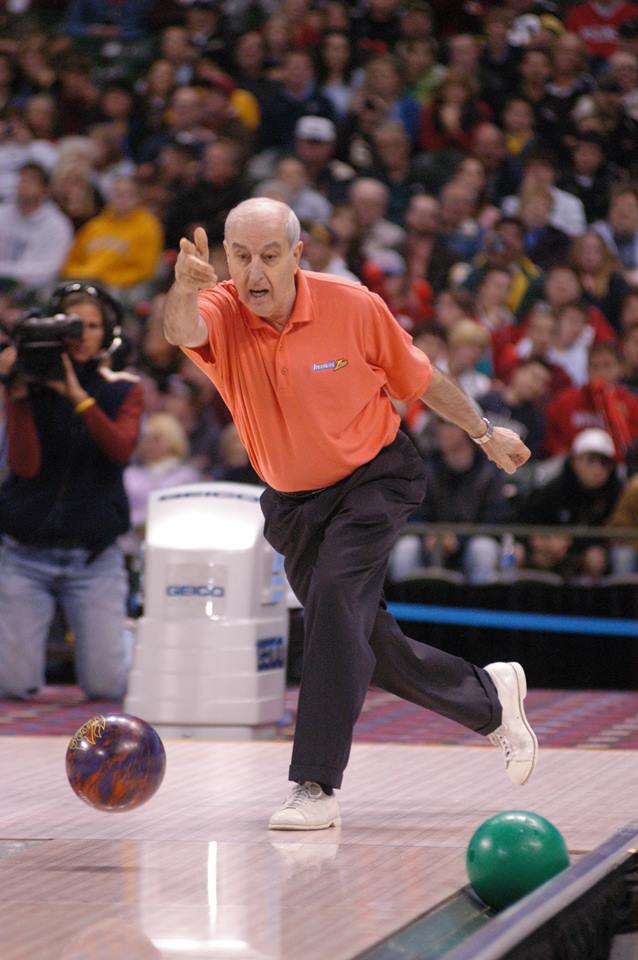 photo source: wikimedia.org
Salvino's father relocated his family to Dania, Florida during the Great Depression in an attempt to improve their standard of life. There, he worked as a vegetable farmer under the WPA, a new deal initiative from President Roosevelt. In 1953, with his partner, Joe Wilman, Salvino won the National Match Game Doubles, launching his professional bowling career.
Did You Know?
Salvino, known as "The Professor," claimed in the 1970s that a mathematical equation had served as the basis for his bowling technique—a claim he never made public.
---
2. Sobiesław Zasada (January 27, 1930 – Present)
Age Played: 91
Nationality: Polish
Sports: Auto Racing
Year Retired: 2021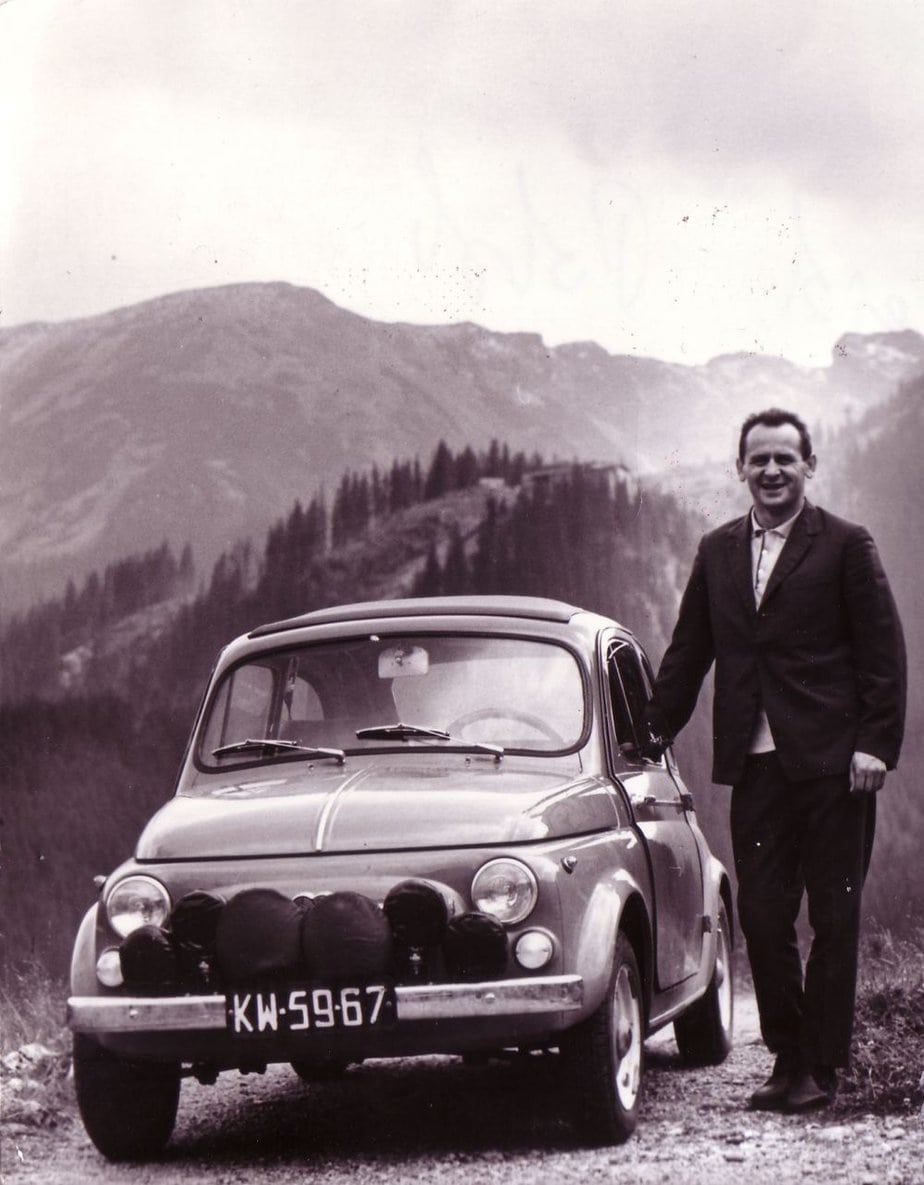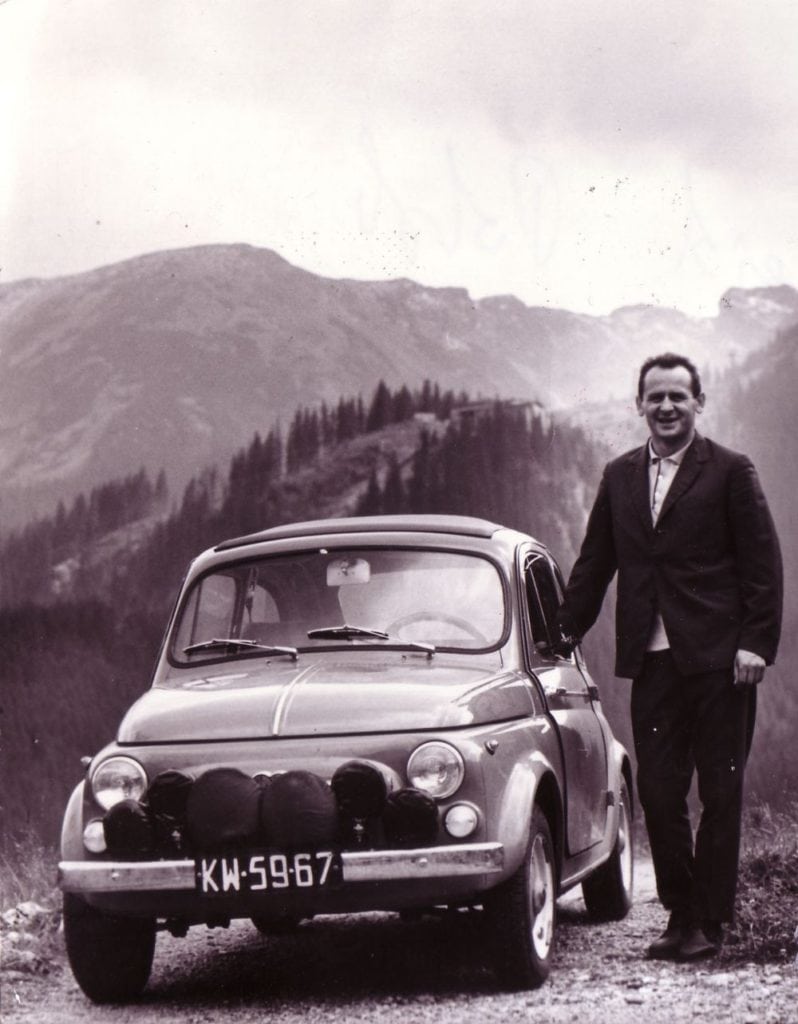 photo source: pinimg.com
The founder and largest stakeholder of Sobieslaw Zasada Capital Group, at the first Polish Scouting Association Athletics Championships, held in Krakow on January 27, 1930, a scout from 1945 to 1948 (team scout sports team in Bielsko-Biala) and an athlete from 1946 (athletics) earned the prize for best athlete.
Sobiesaw Zasada's greatest sporting accomplishments are being a three-time European champion in automobile rallies and three vice-championships at a period when the event was regarded as a world championship.
Did You Know?
He gained overall representation roles for Mercedes-Benz and Porsche in Poland in 1990.
---
1. Stanislaw Kowalski (April 14, 1910 – April 5, 2022)
Age Played: 111 years
Nationality: Polish
Sports: Track and Field
Year Retired: 2022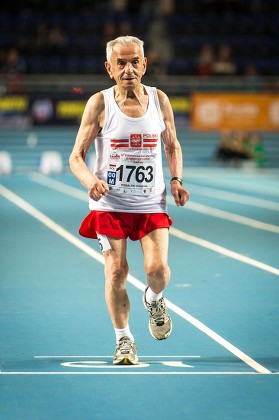 photo source: shutterstock.com
Stanislaw Kowalski held the record for the oldest professional athlete ever in the world when he participated in the Polish Veterans Championships on June 28, 2015, in Torun, Poland. At that time, Kowalski ran the 100 meters in 34.50 seconds, threw the shot put at 4.27 meters (14 feet, 0 inches), and the discus at 7.50 meters (24 feet, 7 1/4 inches).
He outperformed John Whittemore, who participated at 104 years and 10 months old, by taking part in those competitions. He requires the introduction of a new age class for World Masters Athletics because he is older than 105 years old. He was the lone competitor in the M105 division.
Did You Know?
For many years, Kowalski commuted to work on a bicycle no matter what the weather was.