A baseball manager is the most important position in baseball since a manager is responsible for the success of his team and the outcome of the game. The concept of a baseball manager has existed since the birth of the sport, when William Dehel laid down a framework for how the game should be played by defining roles and responsibilities.
As for the team itself, it is important for them to have players who are willing to work hard throughout the season and focus on improving themselves individually as well as as a group. Also, good communication between players is important so that everyone understands what needs to be done at all times during games or practice sessions.
If you are one of the fans of baseball, this article is for you, as it talks about the ten oldest managers to win a world series.
10. Ozzie Guillén (January 20, 1964 – present)
Age: 58 years old
Country: South America
Team: Chicago White Sox, Miami Marlins
Winning Percentage: 0.513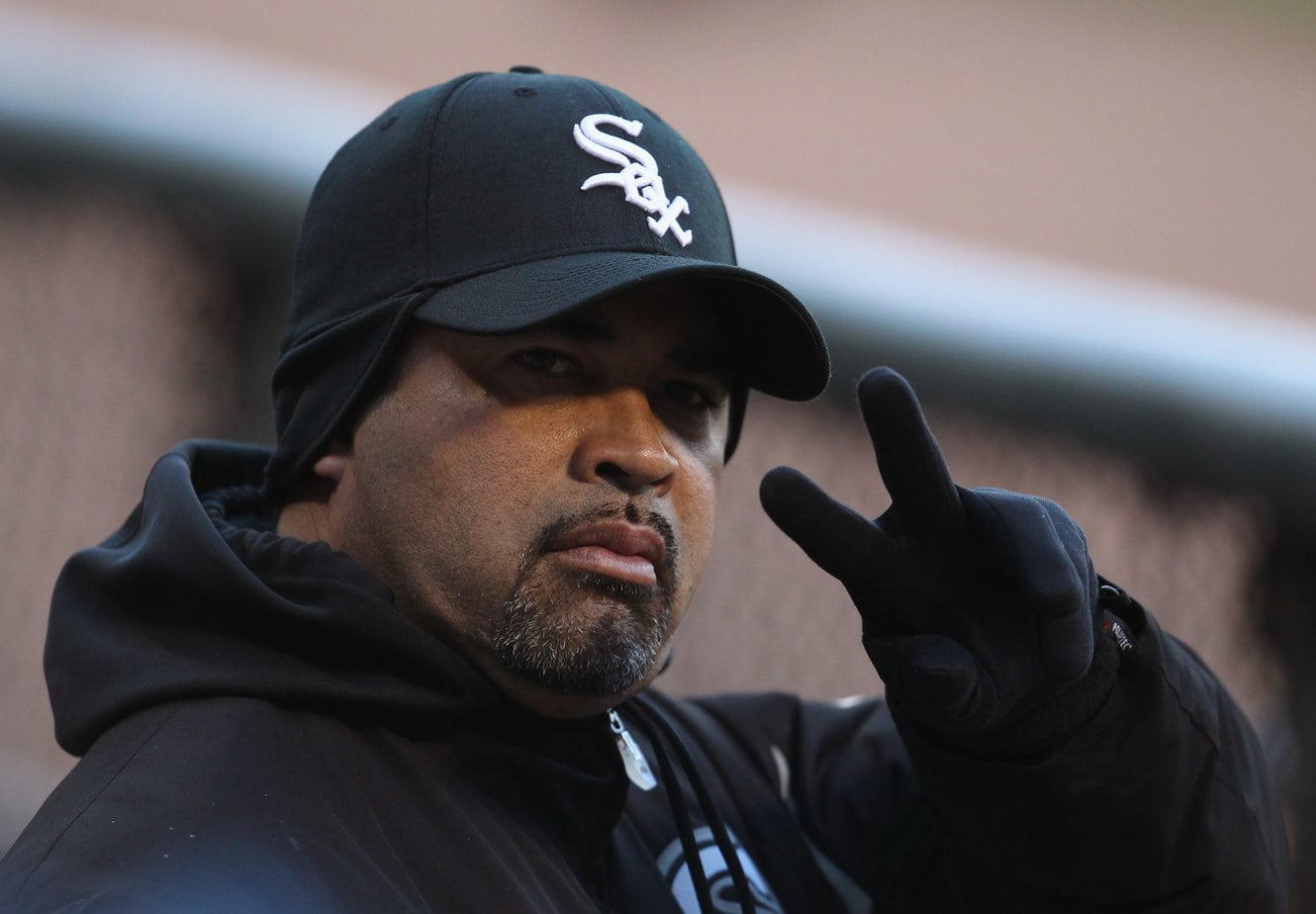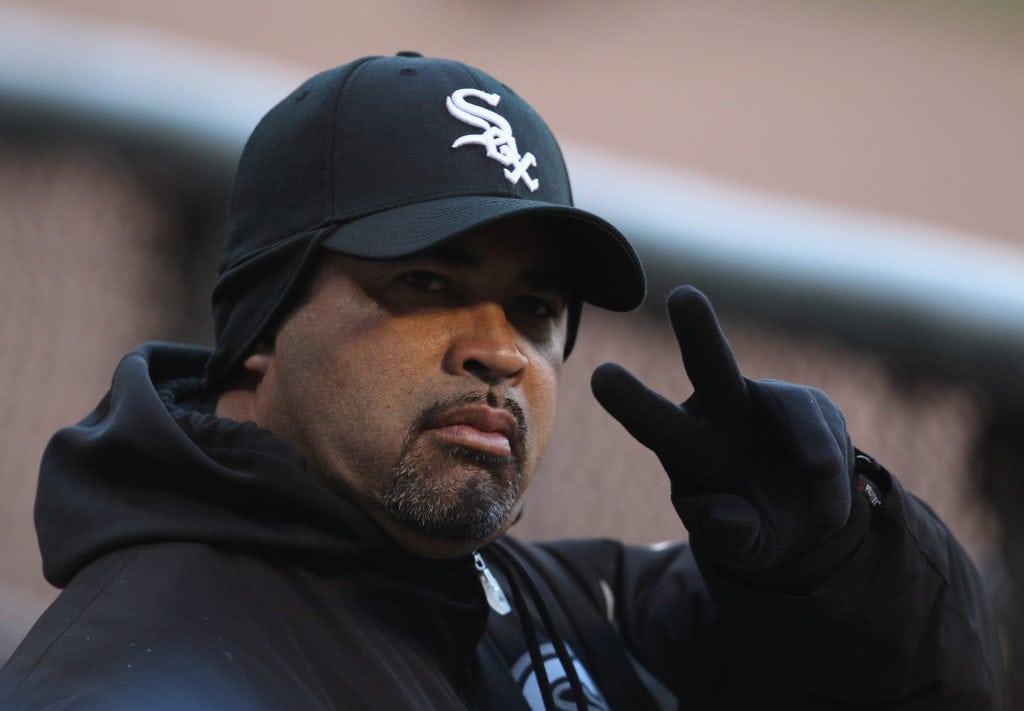 photo source: bleacherreport.net
The White Sox ended considerably outside of the top spot in 2004, Ozzie Guillen's first season as manager. In order to acquire speed, defense, and pitching, the team had to give up part of its power hitting. He persuaded general manager Kenny Williams over the offseason.
When the White Sox won the AL Central Division that year, he became the only manager in the history of the team to take them to more than one play-off trip. Chicago failed to make the playoffs in each of the last three seasons, and Guillen's contract was terminated with two games left in the 2011 campaign as a result of growing tensions between him and the team's administration.
Did You Know?
He was regarded as one of his era's greatest defensive shortstops.
---
9. Terry Francona (April 22, 1959 – present)
Age: 63 years old
Country: United States
Team: Philadelphia Phillies, Boston Red Sox , and Cleveland Indians / Guardians
Winning Percentage: 0.540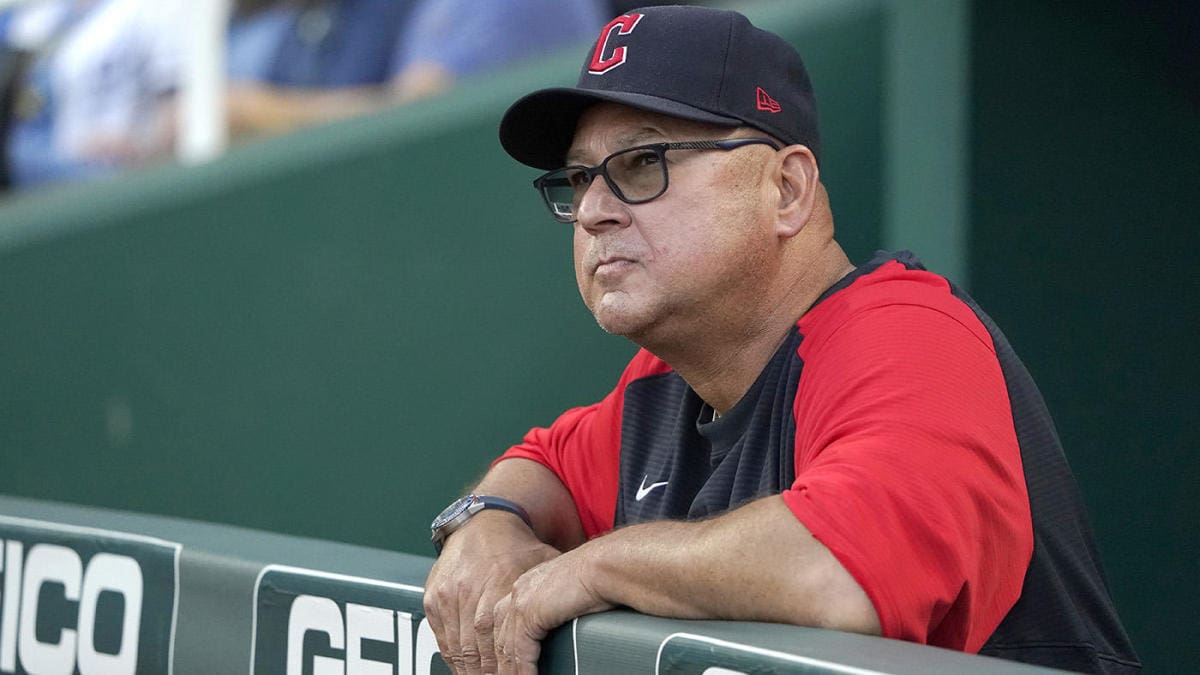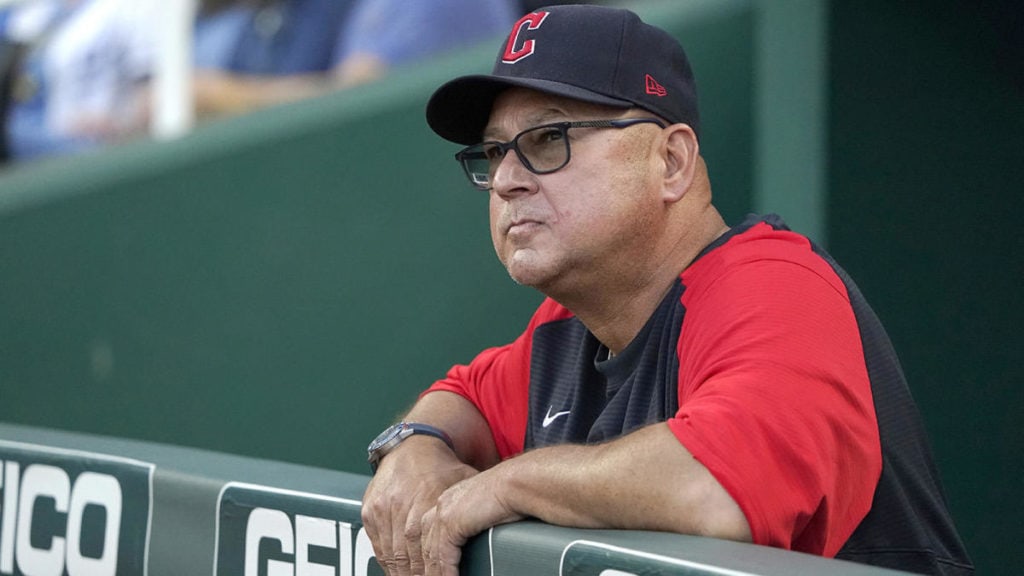 photo source: sportshub.com
Baseball historians consider Terry Francona to be among the game's best strategists. He has also won the World Series, the Golden Spike Award, and the American League Manager of the Year award thrice.
Francona competed for Team USA at the Pan American Games while still in college. He also won the college world series in 1980 and was recognized as the competition's best player.
Francona was appointed manager of the Phillies following the 1996 season. The team never finished higher than third during his first four seasons as captain. However, they came in third place in 1999, trailing only the Atlanta Braves and the New York Mets.
Did You Know?
Terry Francona worked as the color analyst for Fox for the first two games of the American League Championship Series after he was fired as manager of the Red Sox in 2011.
---
8. Brian Snitker (October 17, 1955 – present)
Age: 67 years old
Country: United States
Team: Atlanta Braves
Winning Percentage: 0.544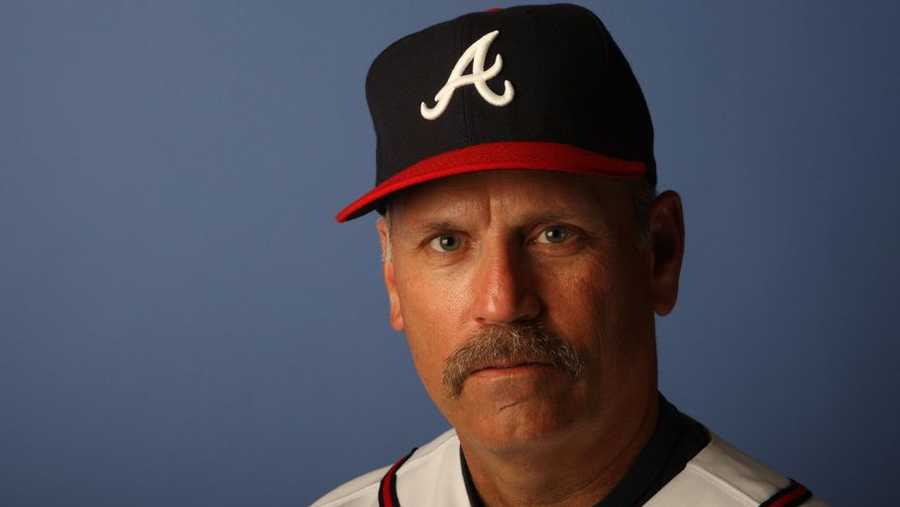 photo source: cgtn.com
Brian Snitker played right field for the Macon High School baseball team in 1971. The club's surprise journey to the state championship tournament is chronicled in Chris Ballard's 2012 book, One Shot at Forever.
At Lincoln College in 1975, Snitker played two junior college seasons of baseball. He was a second team All-State catcher for the Lynx baseball team. He completed his undergraduate studies with two seasons at the University of New Orleans.
Snitker succeeded the sacked Fredi González as temporary manager of Atlanta in 2016. Snitker was appointed as the Braves' full-time manager for the 2017 campaign in the same year.
Did You Know?
In the 2021 World Series, the Atlanta Braves played the Houston Astros, which involved the Snitkers' extended family.
---
7. Bob Brenly (February 25, 1954 – present)
Age: 68 years old
Country: United States
Team: Arizona Diamondbacks
Winning Percentage: 0.536
photo source: nj.com
With only three mistakes as a catcher in 101 games, Bob Brenly topped all catchers in the National League in 1986. The Giants rebounded from last place the previous season to finish third in the National League Western Division. Also in 1986, Brenly began the ninth inning with a hit to end pitcher Don Carman's bid for a perfect game on August 20.
After the 2000 season, he took over as manager of the Arizona Diamondbacks, succeeding Buck Showalter. In his first season in charge, he guided the Diamondbacks to a 2001 World Series victory. Even though the squad won the Western Division again in 2002, a decline that put them in last place in the middle of 2004 led to Brenly's firing.
Did You Know?
Brenly is a baseball sportscaster in addition to being a former professional player, manager, and coach.
---
6. Dusty Baker (June 15, 1949 – present)
Age: 73 years old
Country: Riverside, California
Team: Houston Astros
Winning Percentage: 0.538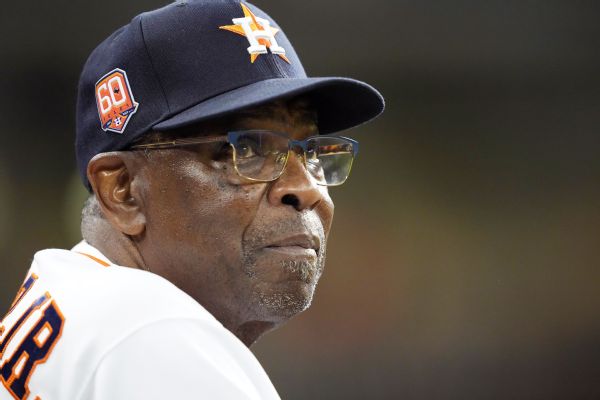 photo source: espncdn.com
Dusty Baker had a 19-year career as a baseball player, mostly with the Atlanta Braves and Los Angeles Dodgers, as a hard-hitting outfielder, along with the Oakland Athletics and the San Francisco Giants. In 1977, 1978, and 1981, he assisted the Dodgers in winning pennants and the World Series.
With 25, Dusty has the most walk-off home runs in MLB history. He participated in four National League Championship Series, was chosen as the NLCS MVP after hitting.357, and was twice chosen for the National League All-Star team. With the Dodgers, Dusty played in three World Series and won the 1981 World Series by defeating the New York Yankees.
Did You Know?
In 1993, 1997, and 2002, Baker was named the National League Manager of the Year.
---
5. Jim Leyland (December 15, 1944 – present)
Age: 78 years old
Country: United States
Team: Detroit Tigers
Winning Percentage: 0.506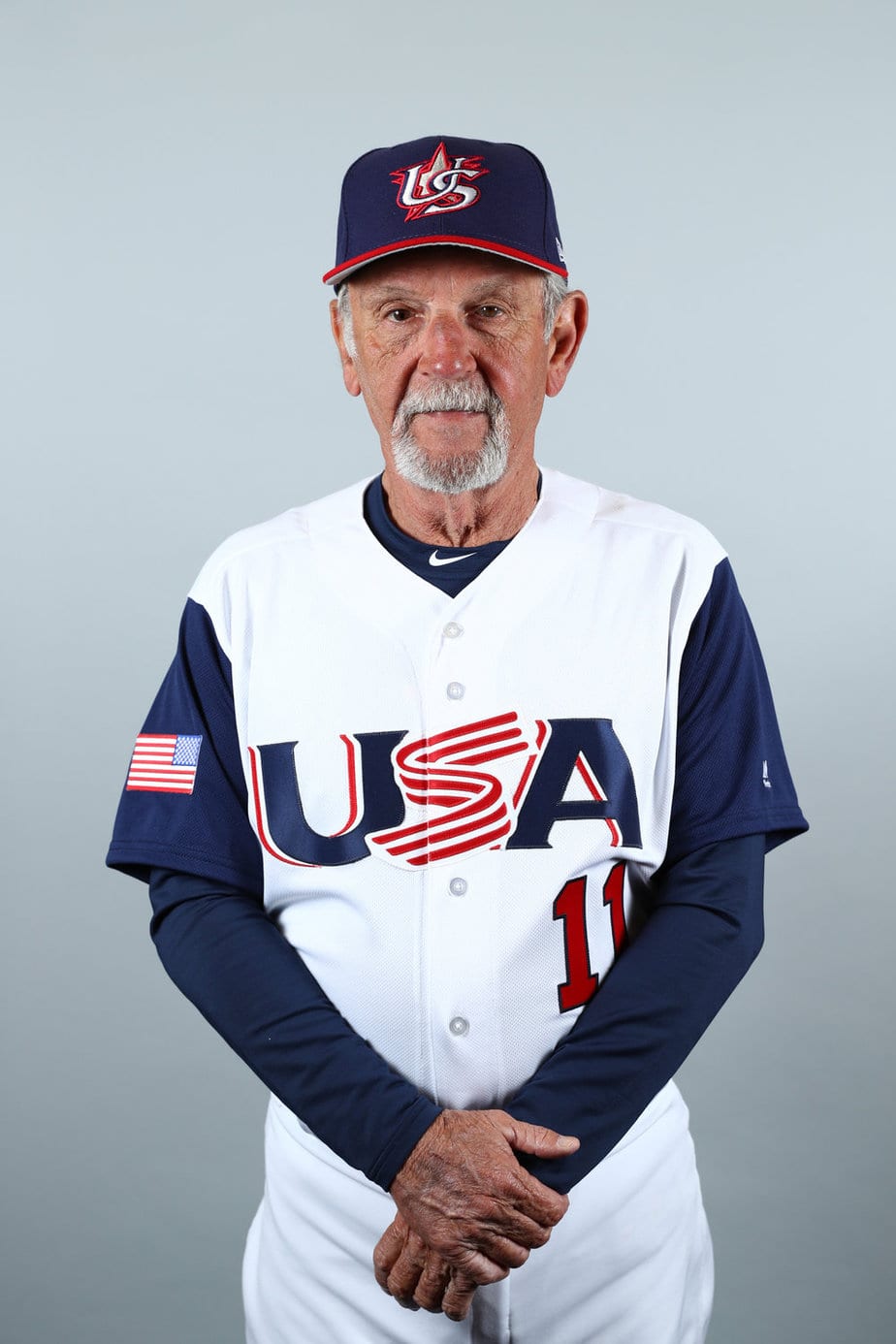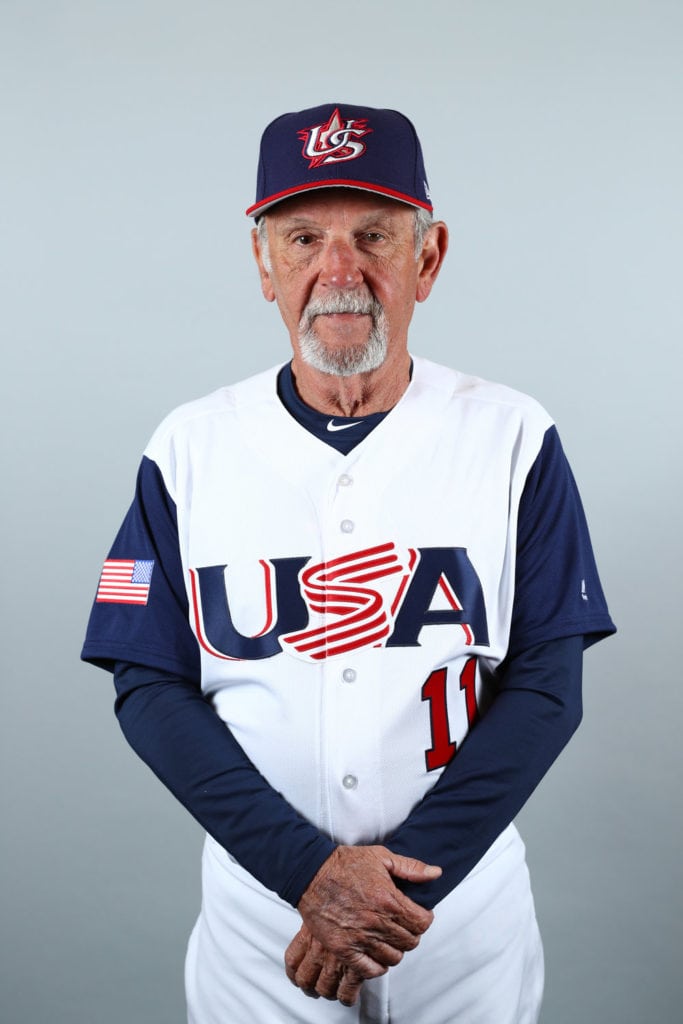 photo source: squarespace-cdn.com
Jim Leyland was given the role of leading the Tigers' farm team in Bristol, Virginia, in 1971. The team typically sought a younger man who had playing experience to welcome hopeful minor players. Leyland was, however, still a novice manager at the age of 26 in his first season in charge. He nevertheless put his all into the work.
The hiring of Leyland in 1997 by Dave Dombrowski, who served as general manager in Florida, turned out to be the dugout skipper's most notable accomplishment. Dombrowski had pledged to club owner Mike Ilitch that he would work nonstop to achieve his goal of having Leyland lead the team and assist the team in winning a championship.
Did You Know?
Tigers manager Jim Leyland is extending his Major League Baseball career record of almost 3,500 games and 22 years in the ALCS.
---
4. Tony La Russa (October 4, 1944 – present)
Age: 78 years old
Country: Florida, USA
Team: Chicago White Sox
Winning Percentage: 0.536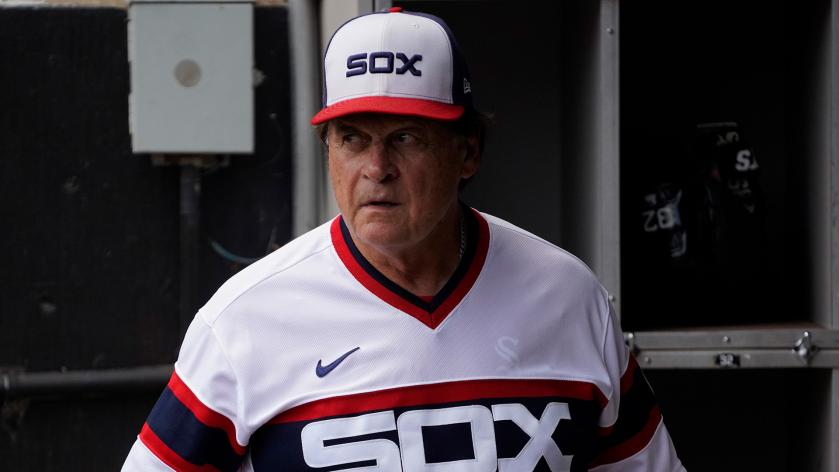 photo source: nbcsports.com
Most of the 20 major league teams were interested in signing Tony La Russa as an infield prospect, but he signed with the Kansas City Athletics for a $50,000 bonus.
The White Sox had their first postseason participation in 24 years in 1983 under his leadership when they finished the season with 99 victories. However, La Russa was let go three months into the 1986 season due to a sluggish start to the season and a tense working relationship with the team's new general manager.
The A's became baseball's most dominant club under La Russa very soon. For three consecutive seasons, under his direction, Oakland had the most victories in the major leagues; each of those seasons also saw the Athletics capture the American League pennant.
Did You Know?
In addition, after being inducted into the National Baseball Hall of Fame as a manager, he made history by being the first manager in baseball to return to managing.
---
3. Bobby Cox (May 21, 1941 – present)
Age: 81 years old
Country: United States
Team: Atlanta Braves, Atlanta Braves, and Toronto Blue Jays
Winning Percentage: 0.556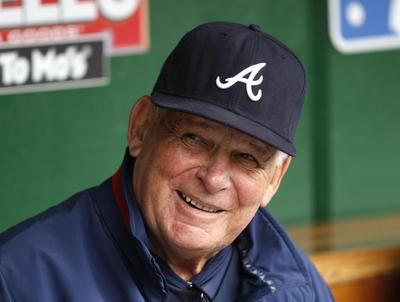 photo source: pinimg.com
Bobby Cox played third base in Major League Baseball and is now the manager of the Atlanta Braves. From 1978 to 1981, he managed the Braves, and then, from 1982 to 1985, the Toronto Blue Jays.
In the 1990 season, he returned to managing. Cox is the manager in Major League Baseball with the longest active tenure. In 1995, he guided the Atlanta Braves to the World Series title. John McGraw formerly had the Major League Baseball record for most ejections, which he now retains with 141.
Did You Know?
In a survey of his peers, the Sporting News recognized Cox as the league's best captain eight times.
---
2. Joe Torre (July 18, 1940 – present)
Age: 82 years old
Country: United States
Team: New York Yankees
Winning Percentage: .538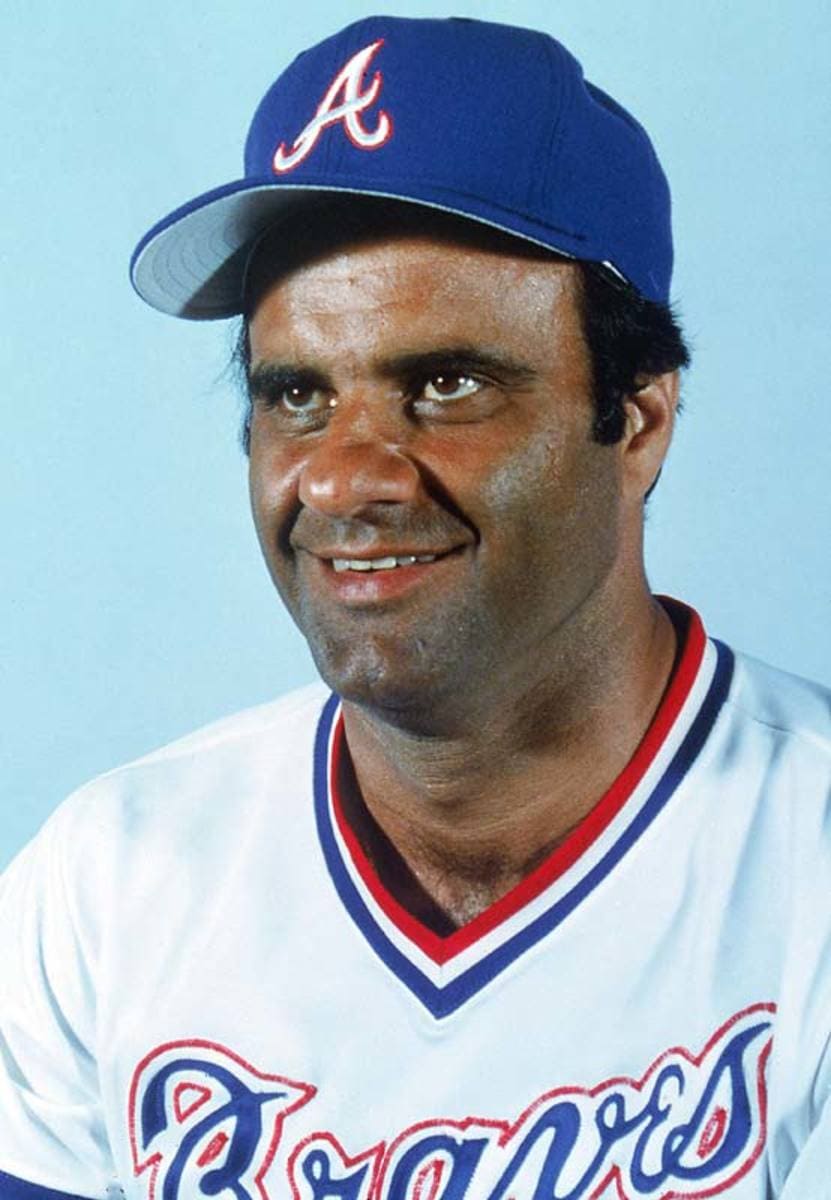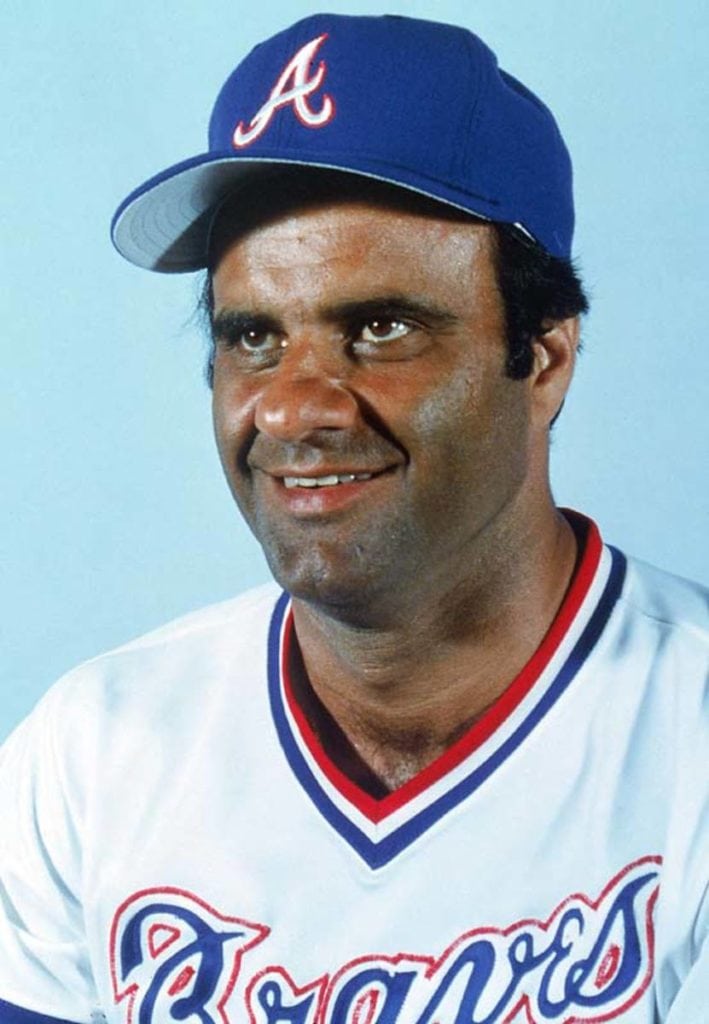 photo source: si.com
In 1962, Joe Torre was the Braves' backup catcher. After hitting.293 with 14 home runs and 71 RBI in 1963 and being selected for his first All-Star Game, he assumed the position full-time.
But in spring training of 1969, Torre found himself dealt to St. Louis in return for future Hall of Famer Orlando Cepeda due to a contract disagreement. With 18 home runs, 101 RBI, and a.289 average at first base when the Cardinals had him shifted there, Torre flourished.
Then, in 1996, Torre was appointed manager of his club by Yankees owner George Steinbrenner. In his debut season, Torre guided New York to 92 victories. He then defeated the Orioles in the ALCS and triumphed against the Braves in the World Series after overcoming an 0-2 deficit.
Did You Know?
His 2,326-1,997 lifetime winning record throughout his 29 seasons as a manager gave him a.538 career winning percentage.
---
1. Jack McKeon (November 23, 1930 – present)
Age: 92 years old
Country: United States
Team: Kansas City Royals, Oakland Athletics, San Diego Padres, Cincinnati Reds, and Florida Marlins
Winning Percentage: 0.515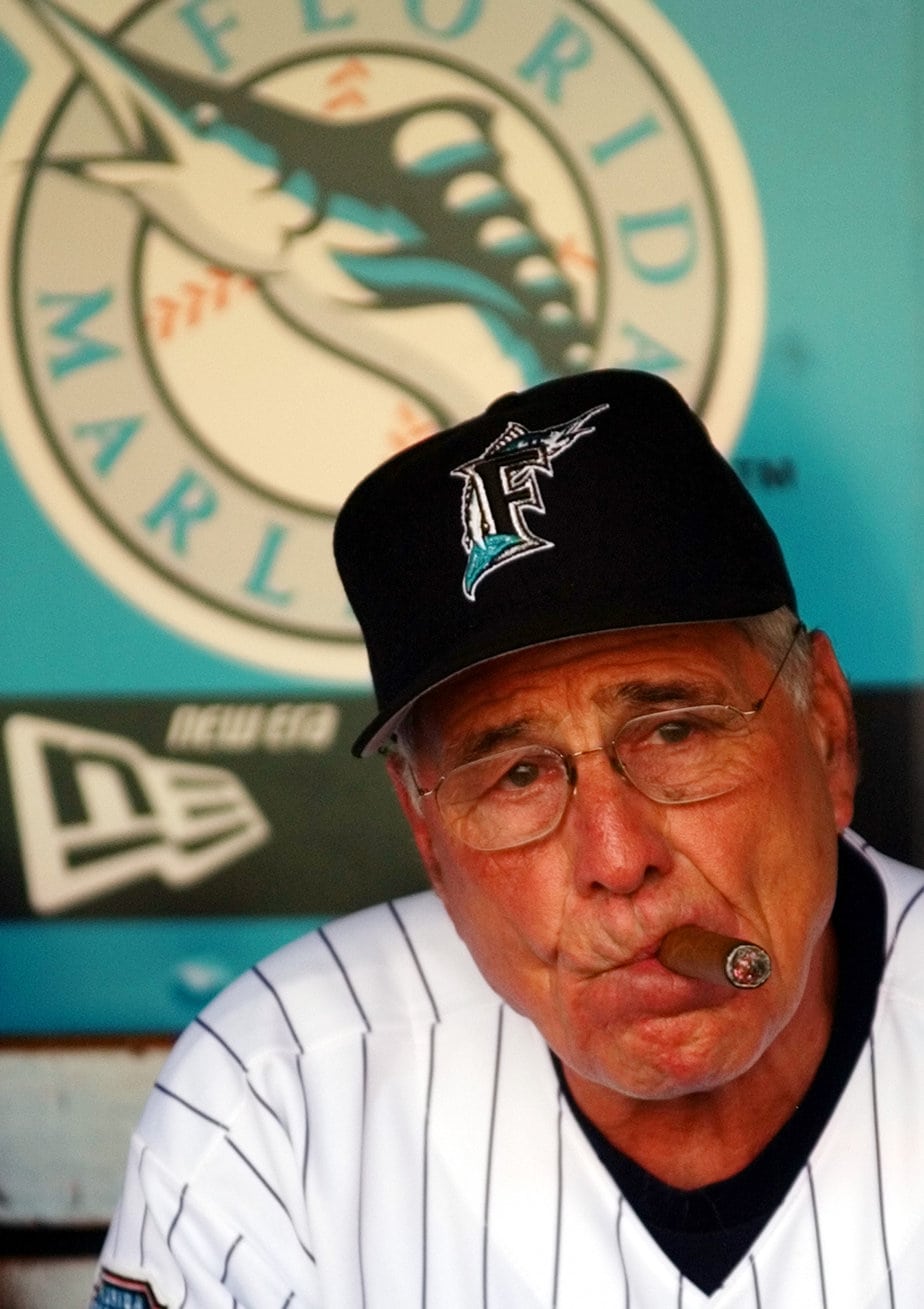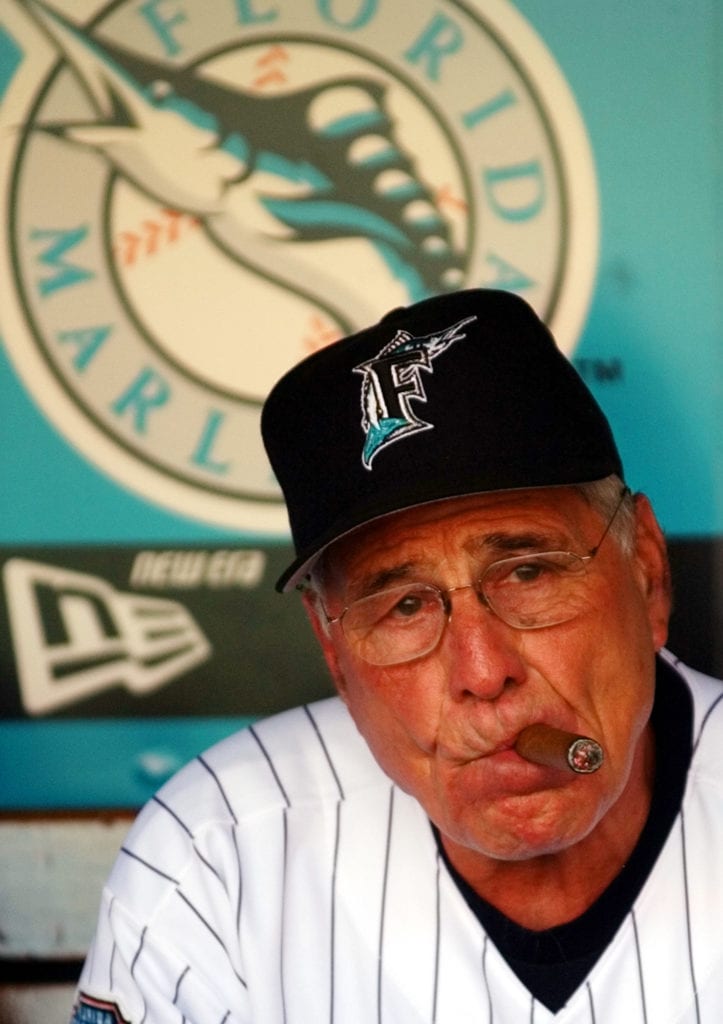 photo source: redd.it
In MLB history, Jack McKeon is still considered the oldest manager to have guided a club to a title. From 1949 until 1954, McKeon played in the Pittsburgh Pirates' minor league organization after signing a deal with them. He was given a Class-D Alabama State League assignment by the Pirates to Greenville. In that season, 116 games were caught by the right-handed McKeon.
When McKeon was the San Diego Padres' general manager, he was known by the moniker "Trader Jack" for his ability to completely rebuild the team. McKeon was initially acquired by the Pittsburgh Pirates as a minor league catcher. As a minor league manager, he won four league titles, including Wilson in 1961 and High Point in 1966 and 1968.
Did You Know?
He took his first major league managerial position in 1973. He now holds a 1,011-940 major league managerial record and is the first manager to have won 1,000 games in minor and major league.