The Australian Open is one of four annual Grand Slam tournaments and has been played since 1905. The event is one of the most popular tournaments in sports worldwide, with many other nations having their national championships, such as Wimbledon, French Open, and US Open.
The age at which players compete at the Australian Open sometimes depends on their years of experience in professional tennis.
Those that have more experience in training and competition know the ins and outs of the game, which, frankly, is an advantage to them. Being a champion has no specific timeline. The people listed in this article will prove that old is gold. Read on as we give you the oldest Australian Open winners ever.
8. Arthur Ashe (July 10, 1943 – February 6, 1993)
Age Won: 27 years old
Year Won: 1970
Nationality: American
Status: Deceased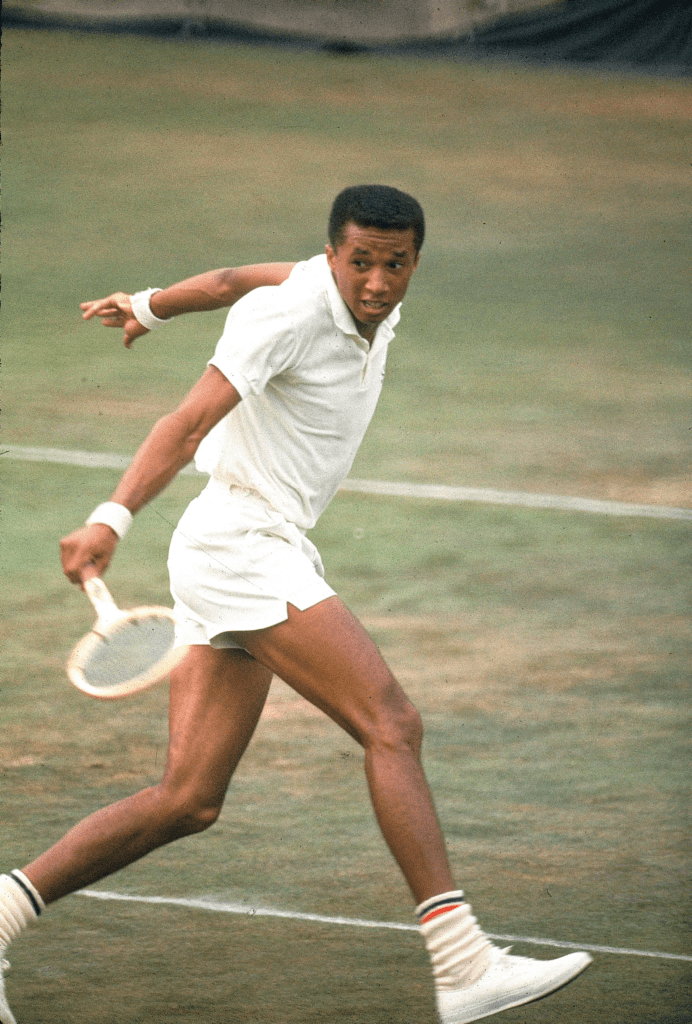 photo source: The New Yorker
Arthur Robert Ashe Jr. was born in Richmond, Virginia. Approximately a year after his mother's demise, Ashe picked up a racket for the first time at the age of seven in a park near his home.
By persevering in the sport, Dr. Robert Walter Johnson Jr., a Lynchburg, Virginia-based tennis coach engaged in the Black tennis scene, finally became aware of Ashe. Ashe flourished in Johnson's direction.
The United States hired Ashe in 1963 for the Davis Cup group, making him the first African American to do so. He kept getting better and caught the attention of his tennis idol, Pancho Gonzales, who gave him further pointers on how to hone his techniques. When Ashe astonished the world by winning the U.S. in 1968 while still an amateur, the training finally came together.
Did You Know?
Arthur Ashe was the first player of African American descent to hold the No. 1 spot in the global rankings and to be inducted into the Tennis Hall of Fame.
---
7. Stan Wawrinka (March 28, 1985 – present)
Age Won: 29 years old
Year Won: 2014
Nationality: German, Swiss
Status: Retired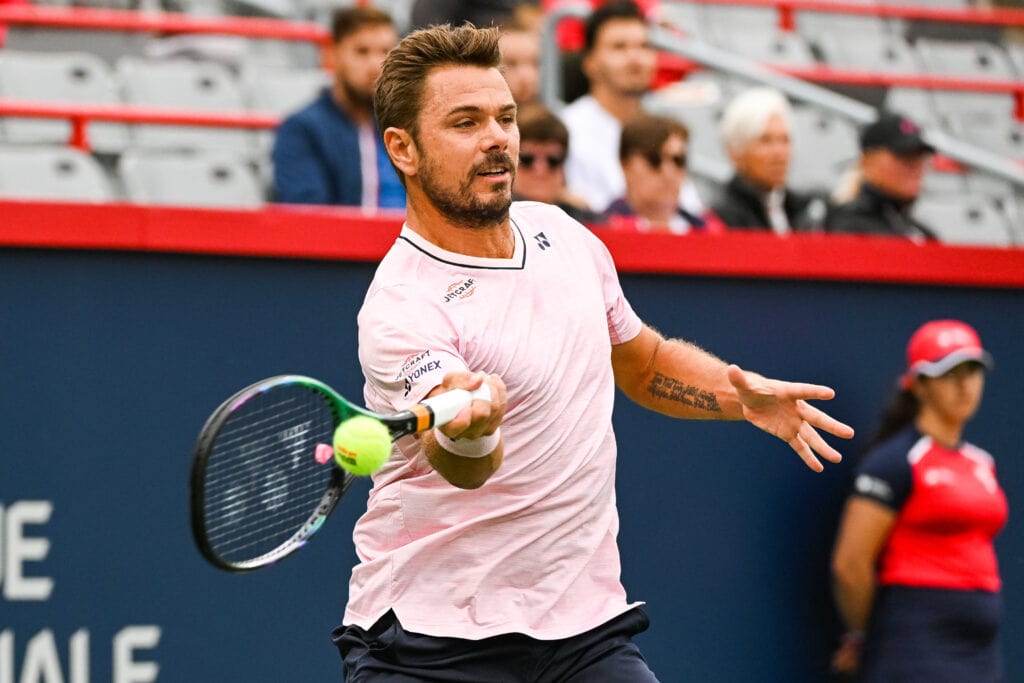 photo source: Reuters
Due to his fast-paced style of play and potent one-handed backhand, Swiss tennis star Stan Wawrinka has developed a celebrity following. He plays with a lot of aggression and loves to camp out below the baseline and pull his opponents in different directions.
Over the years, Wawrinka and Roger Federer's friendship has attracted a lot of interest. As a result of their Olympic doubles gold medal win in 2008 in Beijing, Wawrinka initially struggled to emerge from Federer's shadow. His victories in 2014, first at the Australian Open and then in the Davis Cup, cemented that he was a champion in his own right.
Did You Know?
Stan Wawrinka began playing tennis when he was eight and went pro at seventeen. He developed slowly and only won his first Slam and first Masters championship when he was 28 years old.
---
6. Andre Agassi (April 29, 1970 – present)
Age Won: 32 years old
Year Won: 2003
Nationality: American
Status: Retired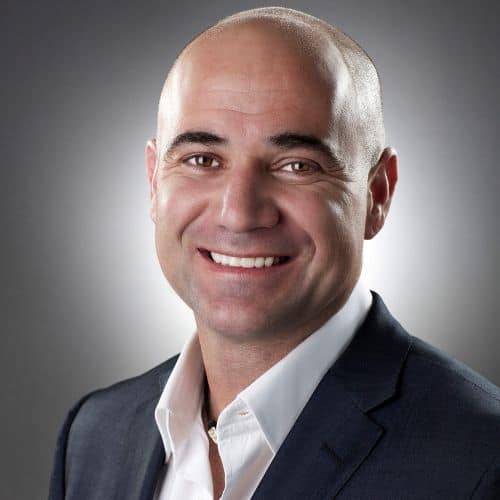 photo source: Players Bio
At 16, Andre Agassi went professional and participated in his debut event at La Quinta, California. He defeated John Austin in his first match, but Mats Wilander was his opponent in his second match, which he lost. Agassi had climbed as high as No. 91 by the end of 1986.
He has now won eight major tournaments, won the Olympic gold medal, finished second in seven additional majors, and is an eight-time title winner. Agassi is the fifth person overall and the second of five men to complete a career Grand Slam in the Open Era.
Did You Know?
Because of spinal issues, Agassi, well known by the moniker "The Punisher," had to give up tennis. He had a reputation for being an aggressive player with excellent hand-eye coordination, which left his opponents on the defensive most of the time.
---
5. Norman Brookes (November 14, 1877 – September 28, 1968)
Age Won: 34 years old
Year Won: 1911
Nationality: Australian
Status: Deceased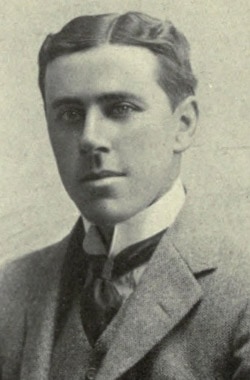 photo source: icelegendsaustralia.com
In 1907, Sir Norman Brookes became the first left-handed player and the first male from a foreign country to win Wimbledon. With a combination of strong groundstrokes and a well-diversified serve, Brookes was renowned for his all-court style of play.
Brookes won the Wimbledon singles and doubles championships three years after winning his country's major in 1911. He hadn't returned to the All-England Club since his first victory there seven years prior. Brookes continued to have double success in Australia in 1924 and the United States in 1919. Brookes rose to prominence as a tennis administrator after retiring.
Did You Know?
The Norman Brookes Challenge Cup, of the men's singles winners at the Australian Open, bears his name.
---
4. Horace Rice (September 5, 1872 – January 18, 1950)
Age Won: 34 years old
Year Won: 1907
Nationality: Australian
Status: Deceased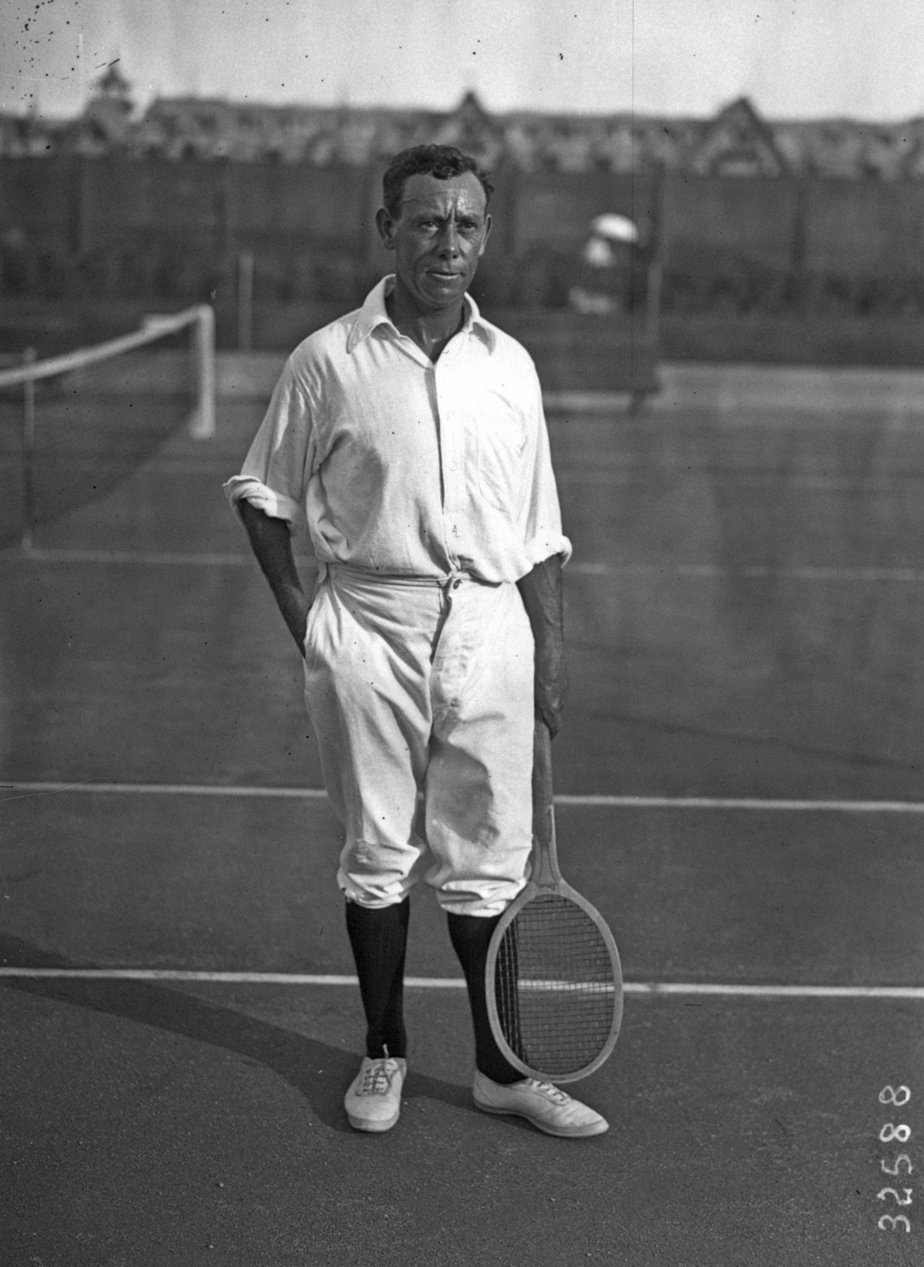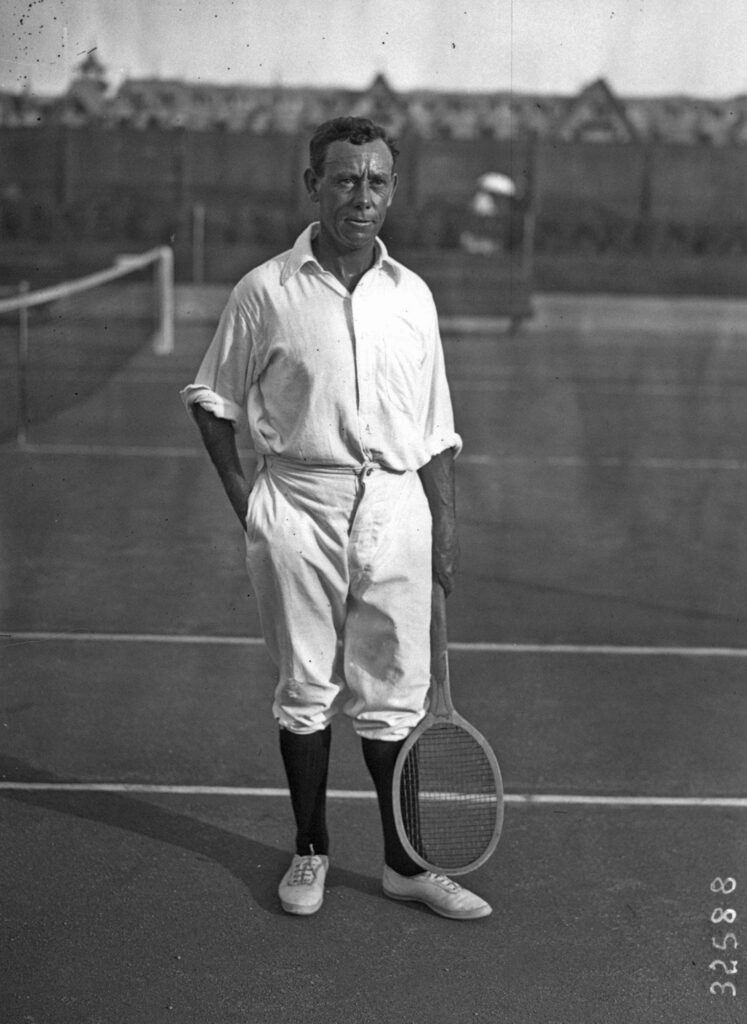 photo source: Wikipedia
Before, the Rice family resided in Paddington, close to the Association Cricket Ground, now better recognized as the Sydney Cricket Ground. The family was known for their enthusiasm for music and sports. Some brothers of Horace played tennis and cricket, while some followed in the footsteps of their father as a musician.
In the Men's Singles final of the 1907 Australasian Championships, left-handed Horace Rice defeated Harry Parker to win the championship. He competed in knickerbockers and long black socks.
Did You Know?
Horace Rice was 50 years old when he won his final Grand Slam championship and sole mixed doubles title, the oldest male tennis player ever.
---
3. Serena Williams (September 26, 1981 – present)
Age Won: 36 years old
Year Won: 2017
Nationality: American
Status: Active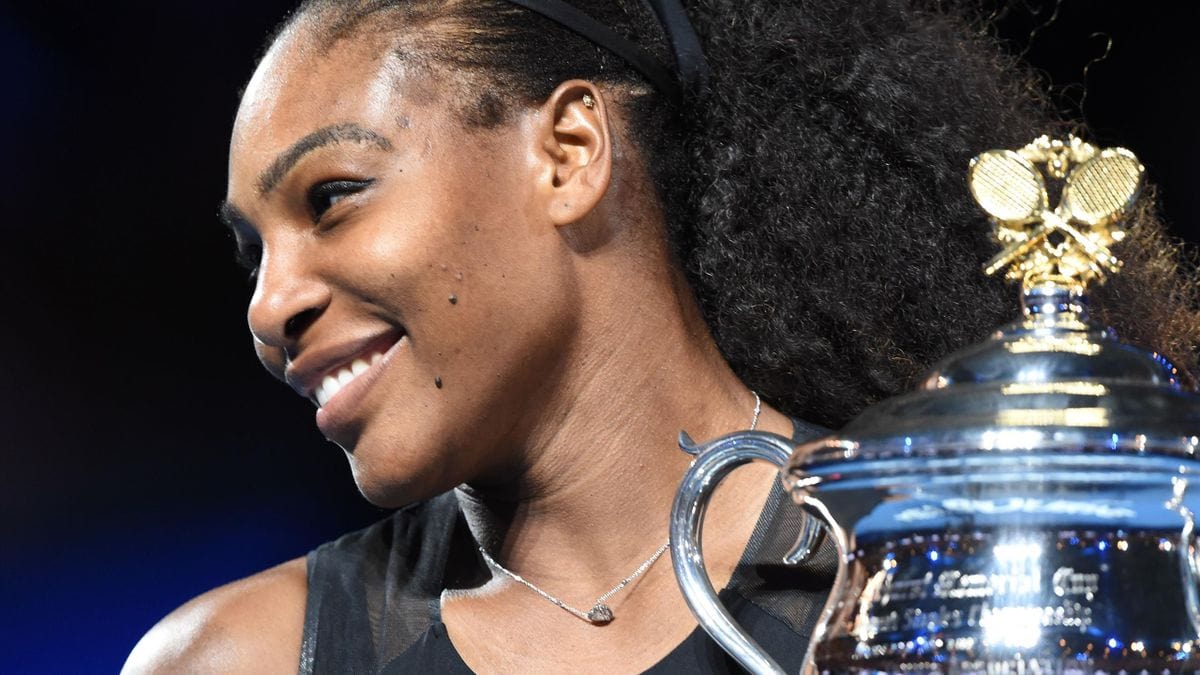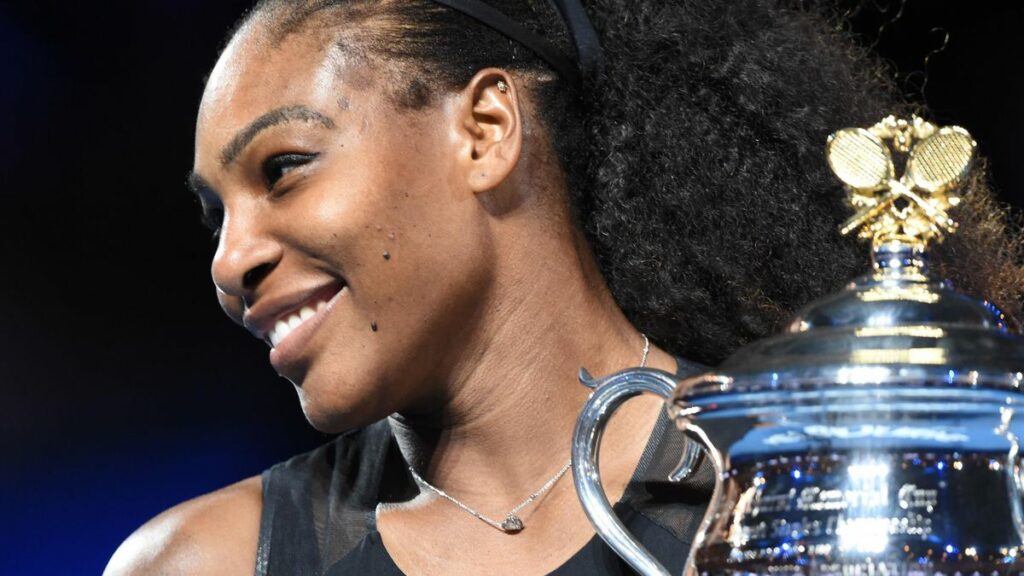 photo source: Eurosport
Serena Williams, who is regarded as the greatest female tennis player of all time, has transformed women's tennis since the 1990s. Born in Saginaw, Michigan, Serena Jameka Williams. Their father, the former sharecropper from Louisiana, Richard Williams, was committed to seeing his daughters Serena and Venus thrive.
Williams and her sister, who are also African-American, significantly influenced the largely white tennis community. Their power and athleticism outmatched many rivals, and their eye-catching, trendy looks attracted media attention. Williams has maintained a grounded demeanor despite having enormous money and accomplishment.
Did You Know?
Serena Williams has won the Australian Open Championships 7 times, with 2017 being the latest.
---
2. Roger Federer (August 8, 1981 – present)
Age Won: 36 years old
Year Won: 2018
Nationality: South Africa, Swiss
Status: Retired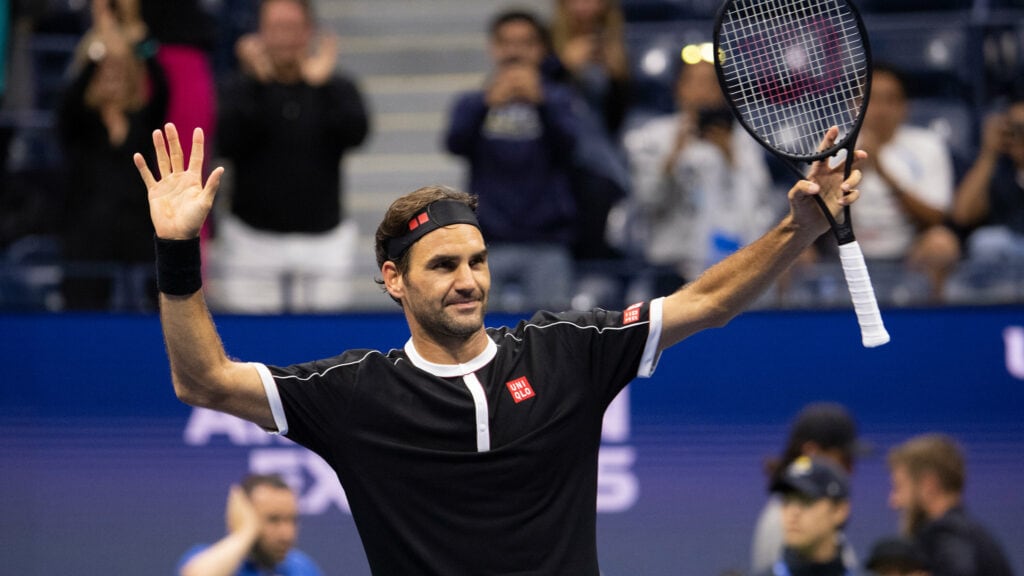 photo source: The New York Times
Swiss tennis star Roger Federer dominated the game in the first decade of the twenty-first century thanks to his superb all-around abilities. In 2018, when he won his sixth Australian Open championship, he became the first player to win 20 Grand Slam men's singles titles. He had previously won a record eight Wimbledon titles.
When Federer lost to Nadal in the Wimbledon final in 2008, his record-breaking 65-match winning runs on grass courts ended. Later, in the 2008 Olympic Games in Beijing, Federer and Stan Wawrinka of Switzerland won the men's doubles gold medal.
In August 2008, Federer relinquished the top of the world rankings to Nadal, ending his record-breaking run of 237 straight weeks at the top.
Did You Know?
When he was 14, Roger Federer, who began playing tennis at 8, won the junior Swiss championship.
---
1. Ken Rosewall (November 2, 1934 – present)
Age Won: 37 years old
Year Won: 1971
Nationality: Australian
Status: Retired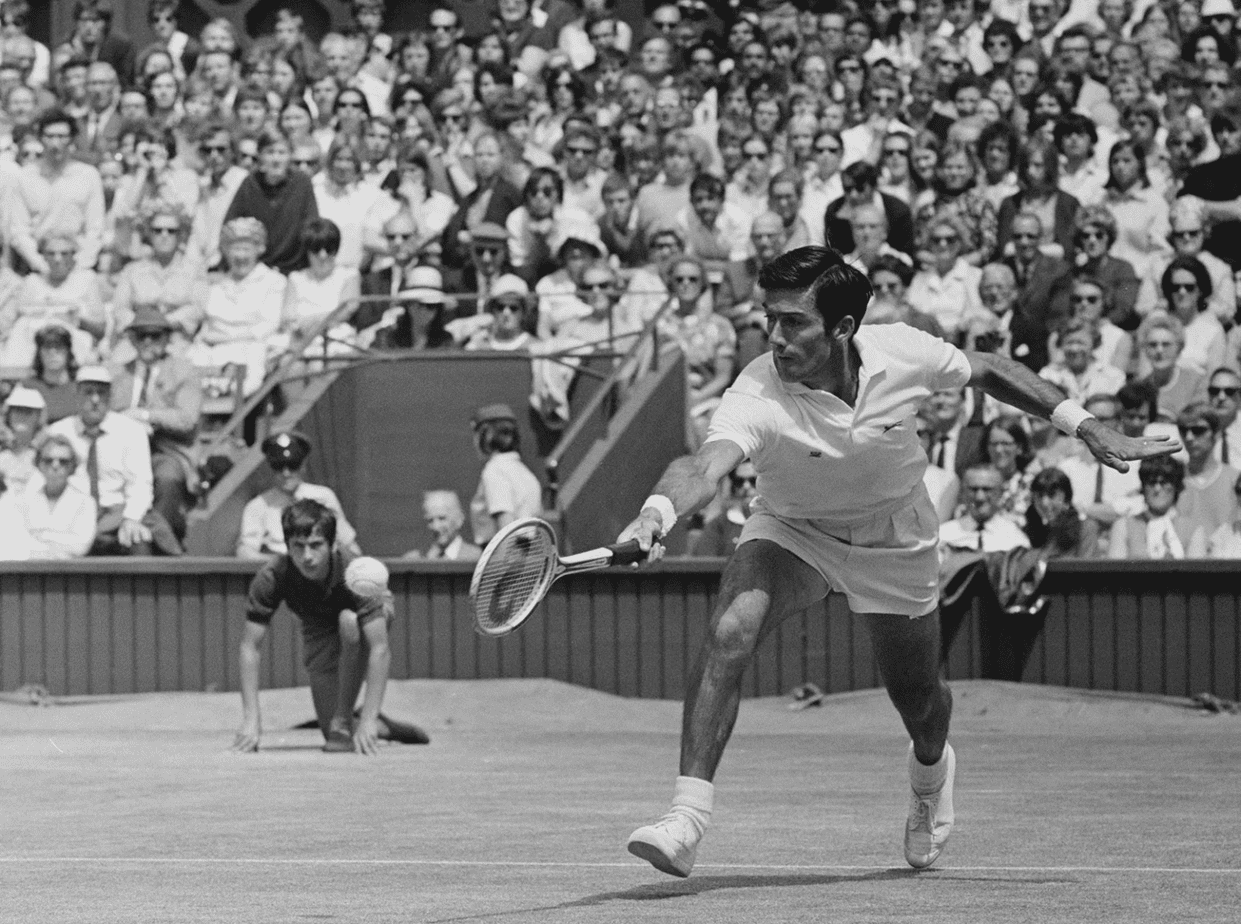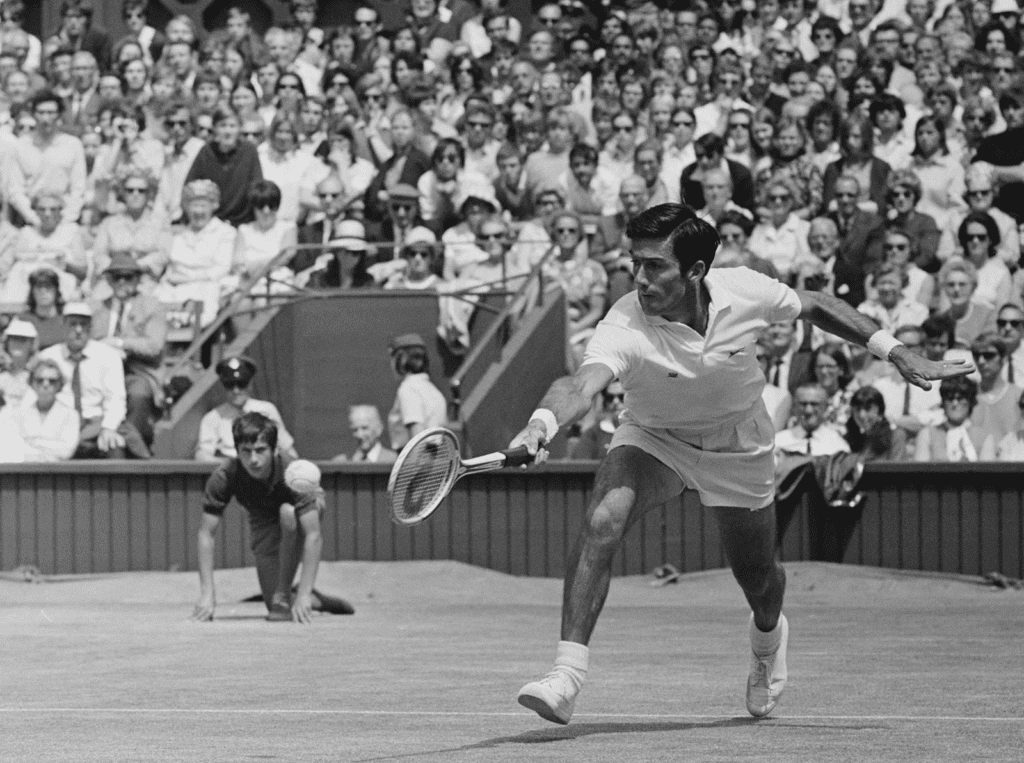 photo source: Encyclopedia Britannica
At 37 years old, Ken Rosewall is the oldest player to win the Australian Open Championships in 1971. He is a tennis pro from Australia who was born in Hurstville, Sydney, on November 2, 1934. Rosewall had access to the clay tennis court since his father, Robert, was so passionate about the game.
Rosewall played his first competition at nine and showed a talent for the game from a very young age.
Similarly, Rosewall won the under-14 division of the Metropolitan Hardcourt Championships at eleven. The Open Era started in 1968 when Rosewall was at the height of his career. In 1971 and 1972, he captured the Australian Open. He won the US Open in 1970 and the French Open in 1968.
Did You Know?
Ken Rosewall has been using shorter rackets since the age of three. Ken also developed his forehand and backhand strokes over time despite using both hands, although he is naturally left-handed.
OTHER POSTS YOU MAY BE INTERESTED IN