The NFL is a league that shows no forgiveness. It's controlled violence, but often uncontrolled. It's a sport where time can't be ignored, and questions of aging out of the league can surface as early as an athlete's late 20s.
Amidst the chaos between offensive and defensive linemen, there's a little island of peace where two athletes post on the fringes of each side of the football field. These are the wide receivers. Not as physically confrontational as most other positions on the field, the shelf life for a wide receiver is still short-lived.
When we find the rare outliers that defy the game, it's important to recognize them and their achievements. So, let's take a look at eight of the oldest wide receivers that have played in the NFL.
8. Keyshawn Johnson
Team: Carolina Panthers
Position: Wide Receiver
Age: 34
MVP: 0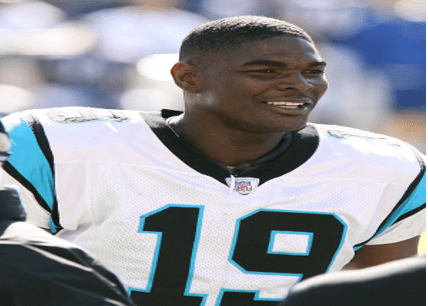 photo source: Wikimediacommons.org
Keyshawn Johnson had an illustrious 11-year career. Johnson was the #1 draft pick in the 1996 NFL draft, so his success was expected by everyone. Logging a total of 10,571 receiving yards and 64 receiving touchdowns with four teams, he booked himself a ticket to three Pro Bowls and a Super Bowl victory in 2002 with the Buccaneers.
Up until his retirement in 2006, Johnson was still fielding offers from teams that wanted him badly. He was a professional through and through and left the game with his body and mind still intact.
Did You Know?
Keyshawn had a taste for entrepreneurship. Post career, he was involved in real estate, the food industry, and venture capital investing. He founded the group, First Picks Management, to pursue his business interests.
---
7. Randy Moss
Team: San Francisco 49ers
Position: Wide Receiver
Age: 35
MVP: 0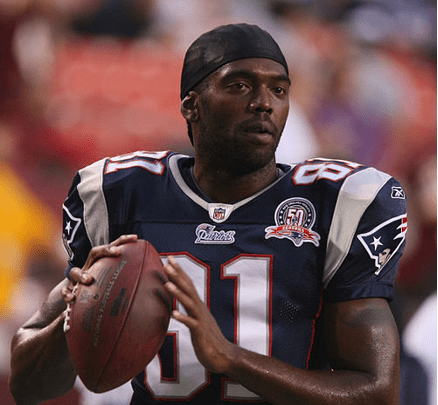 photo source: Wikimediacommons.org
Randy Moss is a legend in the game. He finished his career with 156 touchdowns, 15,292 receiving yards, and 982 receptions. Moss owns the record for most touchdown receptions by a rookie with 17 in 1998.
We could take several pages listing his accolades, but more notable achievements of his were the 6x Pro Bowl selections and 4x All-Pro selections.
Did You Know?
Moss was inducted into the Hall of Fame in 2018. His passion for the game led him to become a regular analyst for ESPN and NFL Countdown post-career.
---
6. Steve Smith Sr.
Team: Baltimore Ravens
Position: Wide Receiver
Age: 37
MVP: 0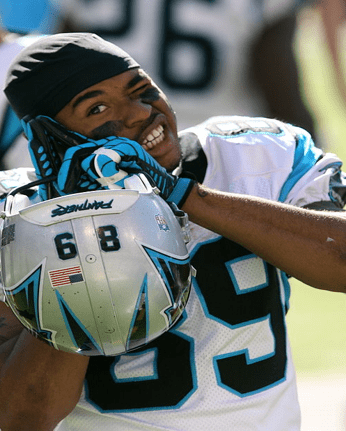 photo source: Wikimediacommons.org
Steve Smith Sr. finished his career with 4,055 return yards, 14,731 receiving yards, and 81 touchdowns. Enough to cement his legacy as a beloved Panthers legend, coming a long way from the 74th pick in the third round of the NFL draft.
Before taking the role as a wide receiver, he spent a chunk of his rookie season as a punt returner while leading every rookie in net yardage with 1,944 yards.
Did You Know?
Smith Sr., a devout Evangelical Christian, set a goal to give a million pairs of shoes to the disadvantaged. He partnered with an organization called Samaritan's Feet to work toward achieving this goal and providing other services to the homeless.
---
5. Derrick Mason
Team: Baltimore Ravens
Position: Wide Receiver
Age: 38
MVP: 0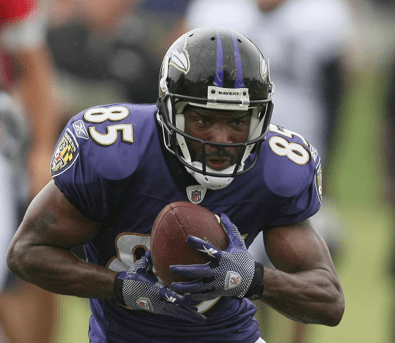 photo source: Wikimediacommons.org
Derrick Mason finished his 15-season career with 5,086 return yards, 12,061 receiving yards, and 66 receiving touchdowns. Mason was drafted by the Tennessee Oilers, now known as the Titans, in 1997. His retirement in 2012 marked the last active player to have played for the Oilers.
Mason was a 2x Pro Bowl selection and an AFC champion. Despite never winning a Super Bowl, he left a mark with his longevity and stellar performance throughout his career.
Did You Know?
Derrick Mason founded "The Derrick Mason Foundation," of which his wife is the Vice President. The foundation aims to rebuild disadvantaged and low-income communities in Baltimore.
---
4. Terrell Owens
Team: Seattle Seahawks
Position: Wide Receiver
Age: 39
MVP: 0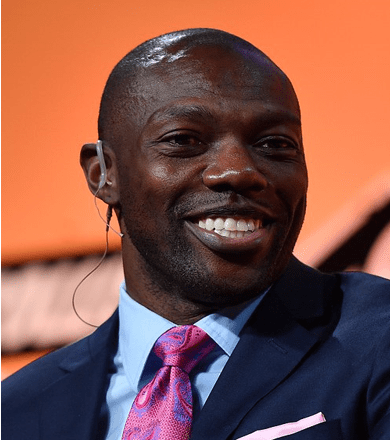 photo source: Wikimediacommons.org
Terrell Owens was an infamous name in the NFL. Even the most casual fan probably saw Owens caught in some controversy filling our television screens and making headlines. His influence blended the lines between sports and pop culture.
Through the haze of his off-the-field distractions, Owens was a very accomplished receiver. Recording 1,078 receptions, 153 touchdowns, and 15,934 receiving yards, he earned himself six Pro Bowl appearances.
Did You Know?
Despite being ranked close to the best in all major statistical categories for wide receivers, Terrell Owens was denied entry into the Hall of Fame in his first two years eligible because of his many off-the-field issues. Finally, in 2018, he made it. But in classic rebel fashion, Owens made waves by skipping the official ceremony, opting to hold his celebration at his alma mater, the University of Tennessee.
---
3. Anquan Boldin
Team: Buffalo Bills
Position: Wide Receiver
Age: 39
MVP: 0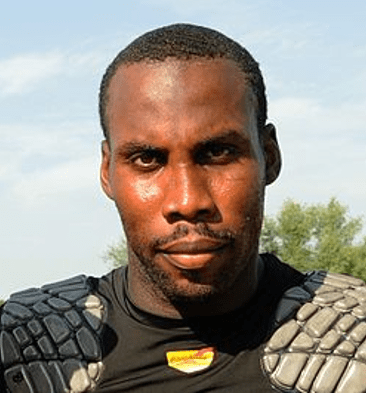 photo source: Wikimediacommons.org
Anquan Boldin ended his career with the Buffalo Bills with an impressive 13,779 receiving yards, 82 touchdowns, and 1,076 receptions. His tenure with the Bills lasted no more than two weeks, but he was a key component on several teams in his 14 seasons.
Boldin was a 3x Pro Bowl participant, Offensive Rookie of the Year, and won Super Bowl XLVII with the Ravens.
Did You Know?
Boldin started the Anquan Boldin Foundation, also known as Q81, which is dedicated to proving aid and educational services to disadvantaged children and has been very successful in its mission to this day.
---
2. Joey Galloway
Team: Washington Redskins
Position: Wide Receiver
Age: 39
MVP: 0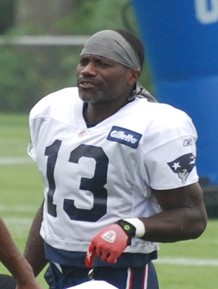 photo source: Wikimediacommons.org
Joey Galloway was drafter 8th overall in the 1995 NFL draft by the Seahawks. He logged 77 receiving touchdowns, 10,950 receiving yards, and five return touchdowns.
Galloway is the only wide receiver on this list who never made a Pro Bowl appearance in his career. There's a silver lining, however, because among wide receivers not selected to the Pro Bowl, he is the NFL leader with the most receiving yards and touchdowns.
His professional career may have been a cause for some disappointment, but Galloway had a stellar collegiate career at one of the greatest football schools in the United States. For the University of Ohio, Joey finished in the top 5 all-time for receiving yards and tied NFL legend, Cris Carter, for 11 touchdowns in a single year.
Did You Know?
Joey Galloway stayed involved in the game, joining ESPN as a college football analyst. He also had a large stake in the Arena Football League team, the Columbus Destroyers, from 2003 to 2008.
---
1. Jerry Rice
Team: San Francisco 49ers
Position: Wide Receiver
Age: 44
MVP: 1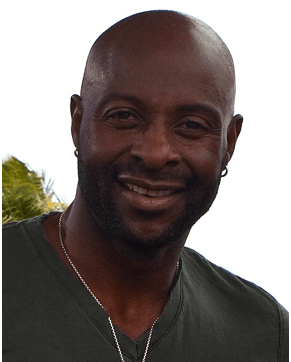 photo source: Wikimediacommons.org
Jerry Rice was the oldest NFL wide receiver.
It's fitting that the oldest player on this list should also be regarded as among the best to ever lace up! Touting 22,895 receiving yards, 197 receiving touchdowns, and 1,549 receptions, it's no wonder why Rice was also the only man on this list to win an MVP. Rice added more flash to the resume with three Super Bowl wins (XXIII, XXIV, XXIX), 10x All-Pro, 13x Pro Bowl appearances…and the list goes on.
Today in 2021, Jerry Rice still holds the record for most receiving yards, career receiving touchdowns, and career receptions. At age 40, he logged a 1,200-yard season – unprecedented, even with modern advancements in sports science.
Did You Know?
Jerry Rice is an avid golfer. Even during his playing days, he would wake up early to play a few holes. He even took his golfing talent to the French Express Classic in April of 2010. He missed the cut, but did finish one shot ahead of dead last.
OTHER POSTS YOU MAY BE INTERESTED IN